Yvette Young Signature YY20 Giveaway!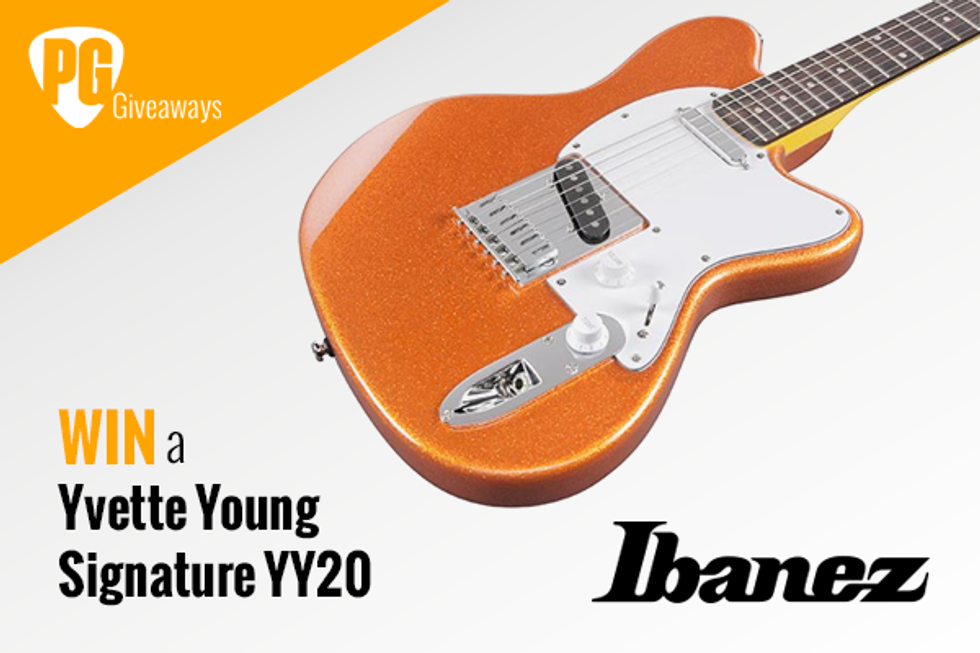 You could WIN Yvette Young's Signature YY20 from Ibanez! In Celebration of Covet's new tour starting May 6, we've teamed up with Ibanez and 2GTHR for this great giveaway! Ten runners-up will receive a one-year subscription to 2GTHR (value: $120 each), so they can interact with great guitarists featured in 2GTHR livestreams year-round. The giveaway ends July 3, 2022.
---
2GTHR.co, the live-stream home for guitar lovers, will host a very special live-stream and virtual meet & greet with Yvette Young, Tuesday May 3rd at 12 Noon Pacific. Sign up at https://2gthr.co/ to watch Yvette and meet her onscreen for Q&A, plus get one month free of unlimited interactive livestreams from your favorite guitarists. For this special event only, 2GTHR.co will also be simulcasting to the @2GTHRofficial Facebook page (without Q&A or meet and greet) at https://www.facebook.com/2GTHRofficial/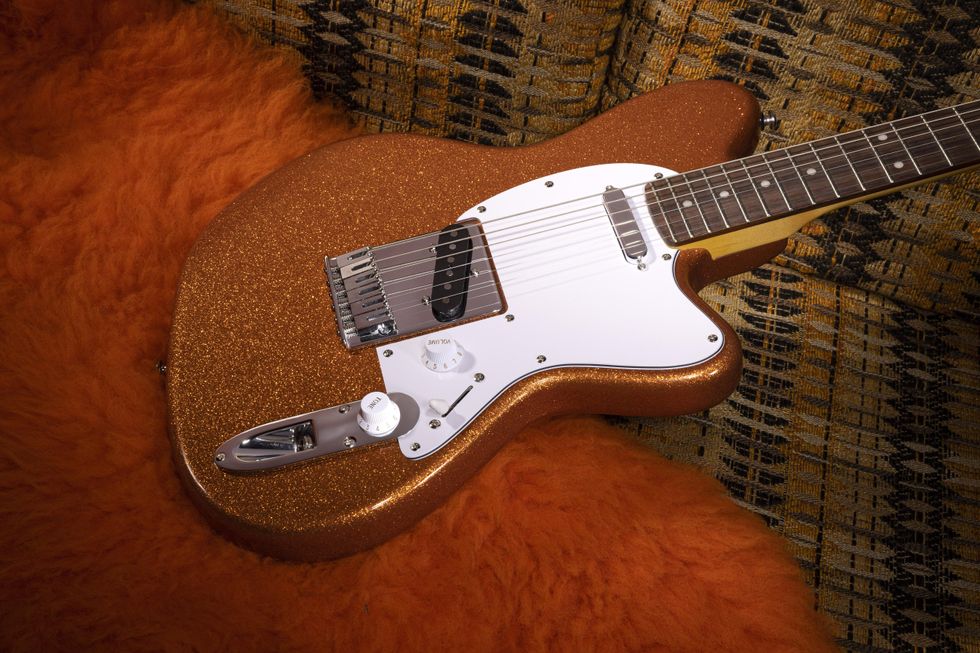 Maple neck
The Maple neck provides stability and bright tonal character.
Rosewood fretboard
Rosewood fretboard provides a well-balanced solid tone with a focused mid-range.
Medium frets
Medium-sized frets enhance the accuracy of your notes.
Alder body
The Alder body delivers a well-balanced bright tone, enriched resonance and sustain.
Seymour Duncan; Alnico II Pro pickups
The Seymour Duncan® Alnico II Pro™ pickups provide a vintage sound and vibe along with a sweet and smooth treble response.
Gotoh MG-T locking machine heads
The Gotoh® MG-T locking machine heads achieve incredible tuning stability, cutting down string-changing time. Gotoh GTC202 bridge
The Gotoh® GTC202 bridge equipped with six individual string saddles has superior intonation.
Special Sticker Included (YY20)
YY20 comes with special stickers designed by Yvette Young.
Ibanez