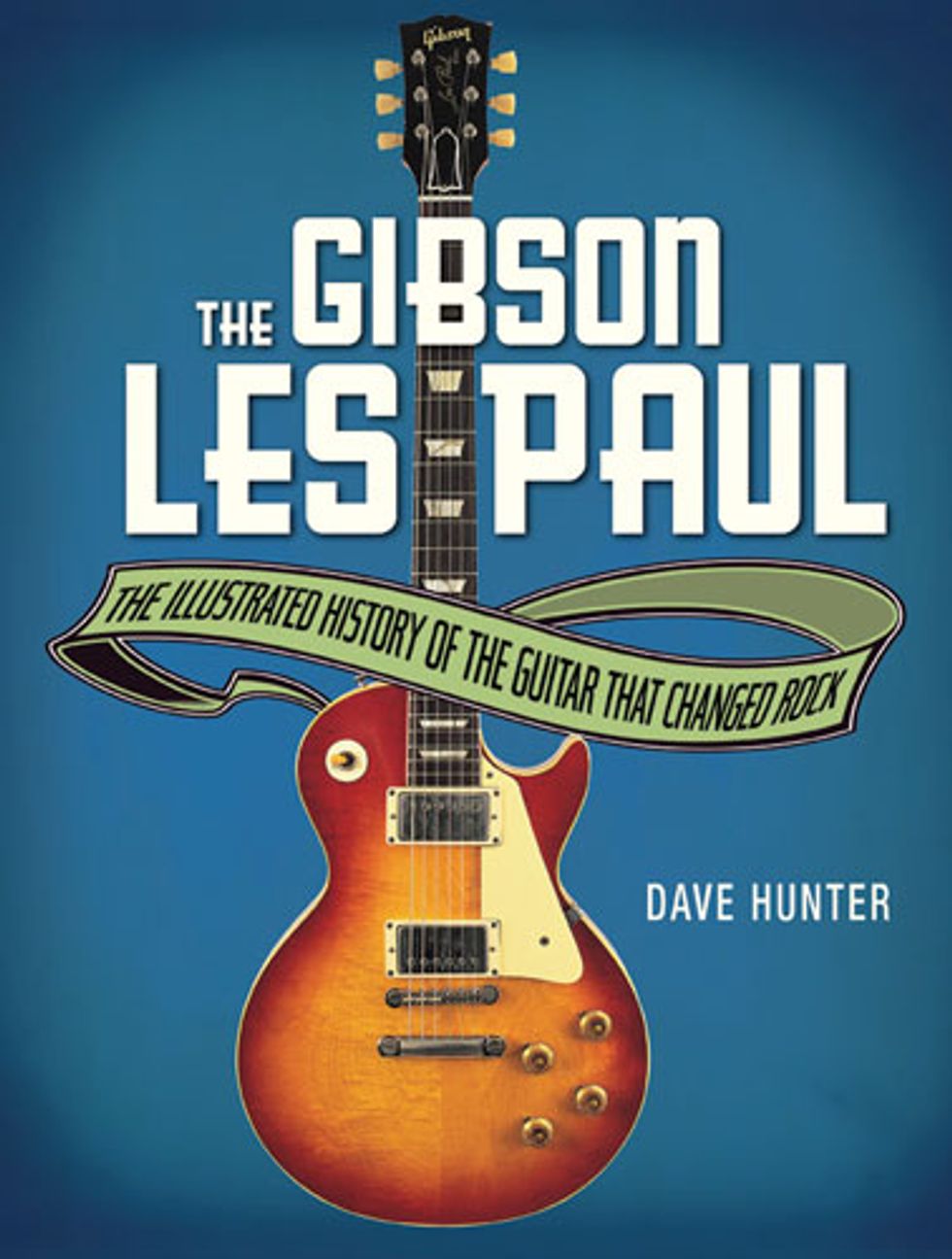 Minneapolis, MN (May 30, 2014) -- Jimmy Page, Slash, Jeff Beck, Bob Marley, Eric Clapton, Carl Perkins, Steve Jones, Marc Bolan, Mick Ronson, Billy Gibbons, Neil Young, Ace Frehley What do these famous guitarists—and dozens of others—have in common? The Gibson Les Paul. Its possibly the electric guitar most associated with rock n' roll. The result of a collaboration between Gibson's Ted McCarty and jazz guitarist Les Paul, it has arguably become more prized and played than any other guitar in rock.
The Gibson Les Paul: The Illustrated History of the Guitar That Changed Rock
by Dave Hunter is a massive illustrated history of the famous guitar. Starting with the Les Paul's history and origins, the book traces the history and evolution of the guitar, from its 1952 introduction to the present day. In addition to the Standards and Customs that guitarists admire so much, author Hunter provides ample coverage of variations like Juniors, Specials, and SGs. The full history is presented in depth—with rare photos of guitars, gear and players—getting into the design and manufacturing from the early years to today. The evolution of the neck, pickups, and body are also explored, for the various models.
Included are profiles and great photos of players who famously played Les Pauls, in addition to the greats listed above. These include Joe Perry, Peter Frampton, Paul Kossoff, Keith Richards, Hubert Sumlin, Mike Bloomfield, and many others. The profiles contain details on the player's favorite Les Pauls, recorded output and more.
There's more than 400 images including studio shots of the guitars, rare blueprints and sketches, candid and performance photography of the musicians and a large collection of relevant memorabilia.
For more information:
Voyageur Press