Reggie Raves
Some of the top session players in Nashville today give props to the man who influenced them.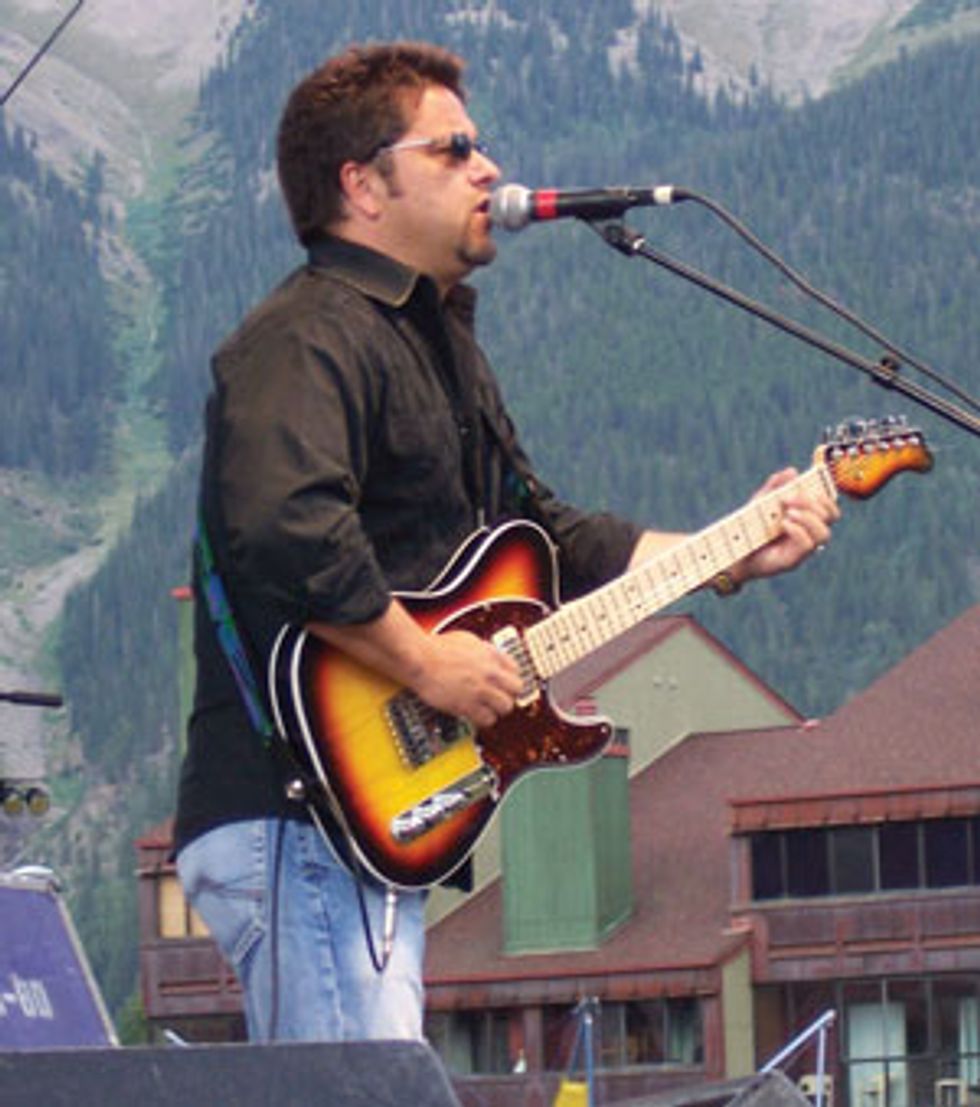 Brent Mason
I've always been in awe of Reggie Young. His unique style and sound set the bar not just for country, but popular music in general. I constantly find myself playing Reggie's guitar licks or hear someone I'm working with say, "Give me a Reggie Young solo and fills in this song." I know exactly what they mean. His style will always remain hip and cool. There's no other guitar player on earth that has his taste, soul, and expertise at making a song shine just by adding his parts to it. Simply the best!
---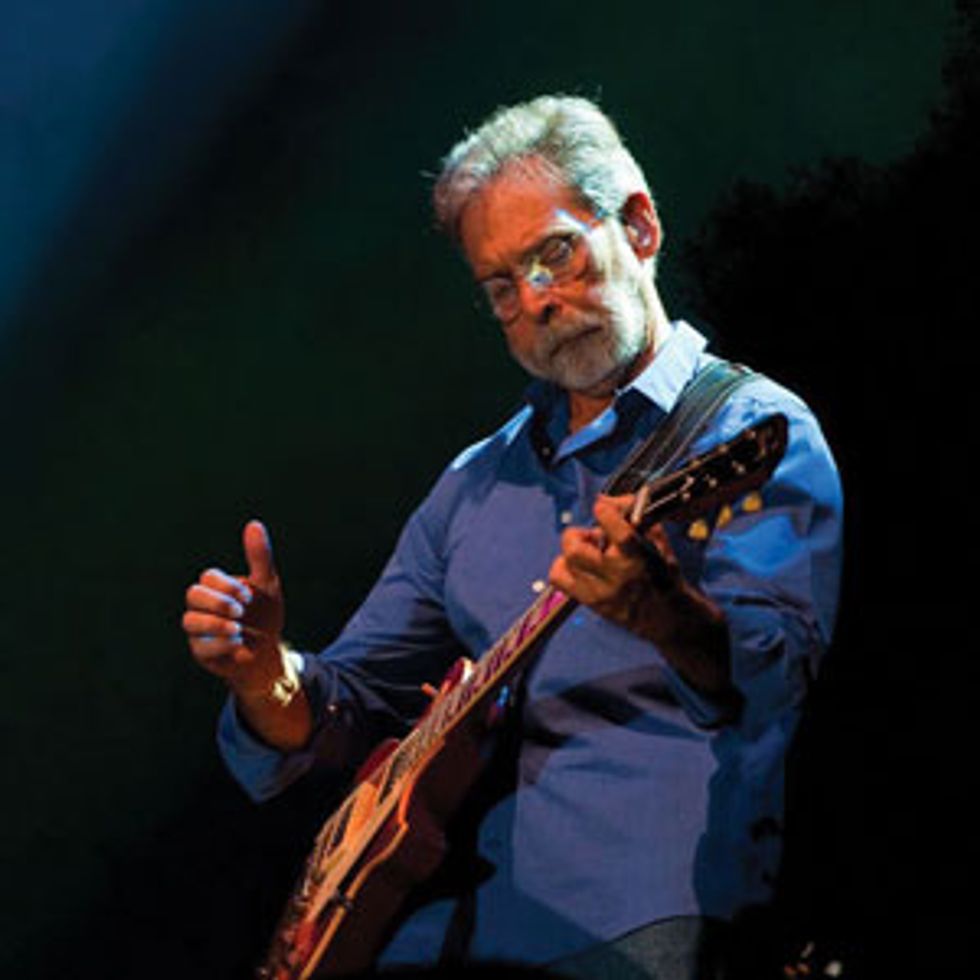 Photo by Ckuhl
Richard Bennett
I was a fan of Reggie's long before I knew his name, going back to his '50s work with Eddie Bond, Bill Black's Combo, and Johnny Horton. They caught my attention as a kid, and you try to emulate things you like. Reggie's playing in the '60s and beyond is so creative and enjoyable—no other guitar part would or could be any better for those records. He elevates the quality of every recording he's been part of. I played on loads of records with Reggie and always considered it an honor and pleasure to share a studio floor with him. Reggie Young is all that, much more, and a hell of a good guy as well.
---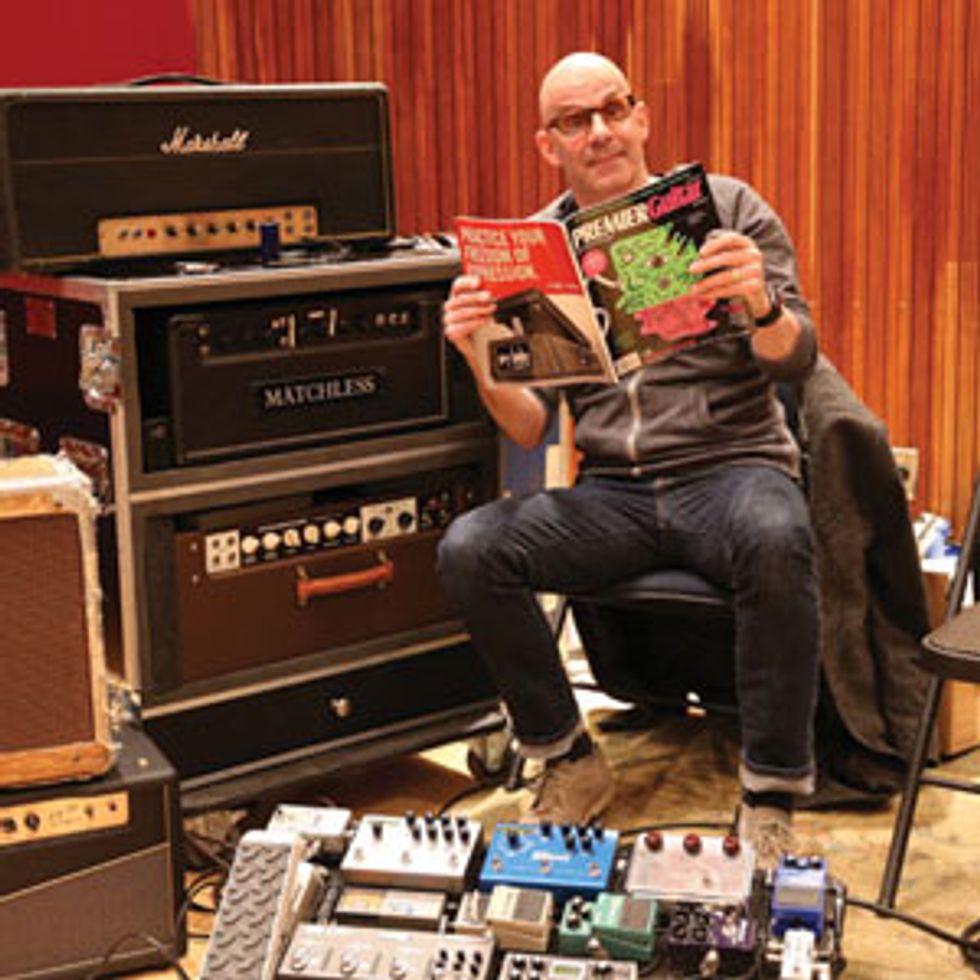 Kenny Greenberg
When it comes to session guitarists, Reggie Young is about the baddest mofo ever. I had the incredible fortune to work with him in my 20s, when I was just breaking into the Nashville session scene. The first thing I noticed was how incredibly gracious and accommodating he was. He went out of his way to make me feel at home. He acted like we were equals, showing me his gear, and how he approached certain parts. I felt like a kid in school, which is exactly what I was. Reggie's intonation is unbelievable: His string bending was totally on the money, but still really soulful. I could not believe how great his parts were. Reggie is one of those unique players that finds a way to fit into any situation because he is a great listener. In between takes, he was either working on his gear or his parts. He is very committed, in a down-home, relaxed way; intent on making everything he plays count. He never overplays. He is the tastiest guitar player I've ever been in the room with. I only worked with Reggie over a short span of time, but in that time, his playing and studio expertise had a huge and lasting influence on me, and I'm grateful for having been around him.
---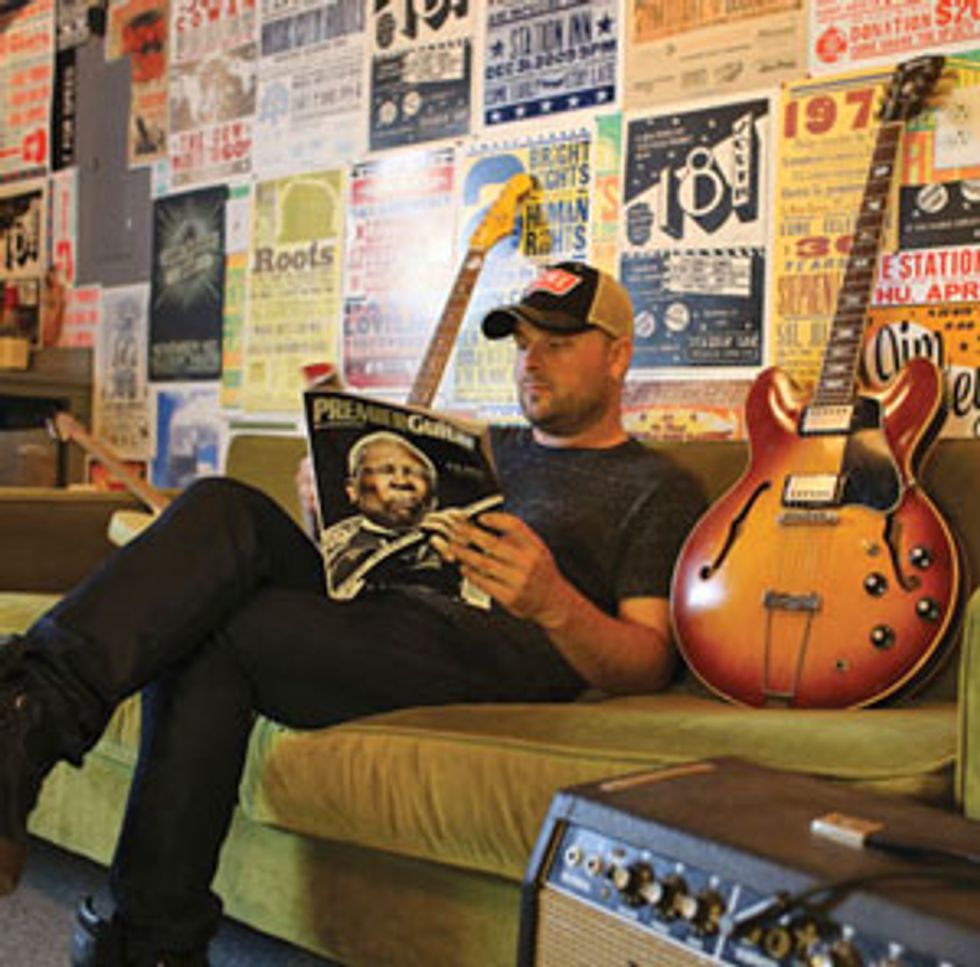 Guthrie Trapp
I first met Reggie Young when I was playing with Jerry Douglas. It was such a pleasure to meet him and receive a compliment from him. Some of the most memorable, creative, and perfect guitar parts of all time came from him. He's a legend, and for good reason. Reggie has influenced so many players that may not even know it. The signature slides and bends that are part of his style are in our playing all the time. Rock on Reggie Young! It's a true pleasure listening to you.