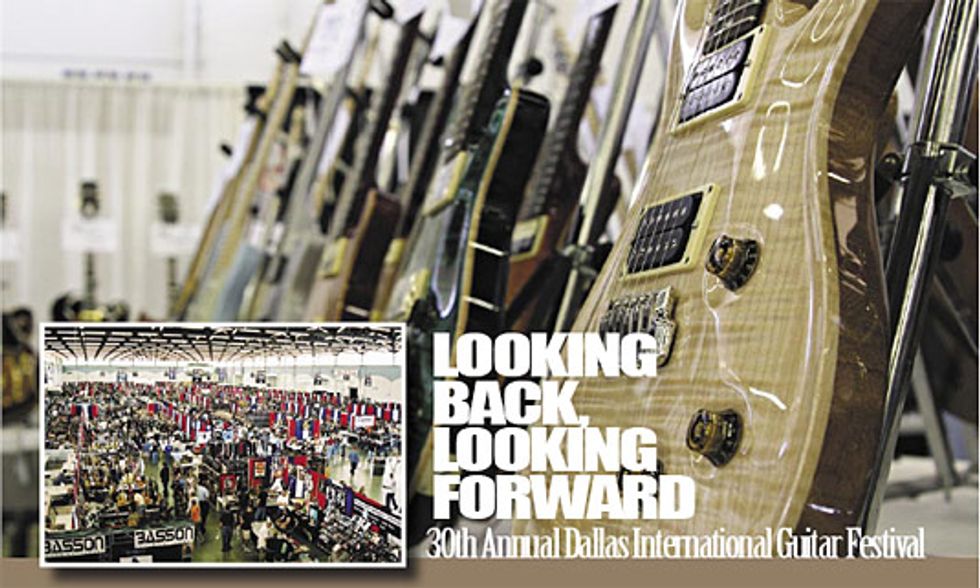 ---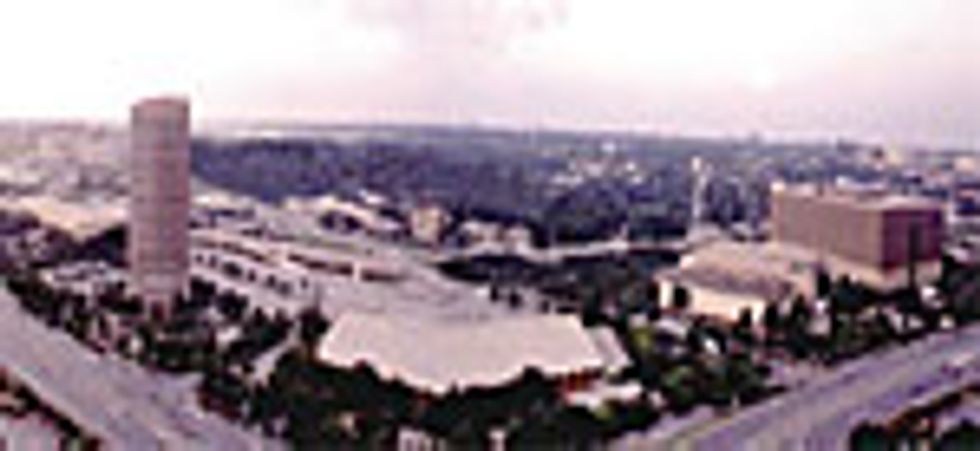 Most of us have been to a guitar show or two; look through the local papers, and odds are you'll be able to find a swap show down at the local Marriott. You'll find guitar shows all across the country – all across the world, to be more accurate, with more than 2,000 guitar shows and festivals staged each year. Some are one-day events, designed to help dealers trade their valuable guitars, while some are multi-day festivals, celebrating all aspects of the instrument.
And while these guitar shows are fun, educational and great way to spend a Saturday afternoon looking at vintage Les Paul Bursts, there are a few shows which remain in a league of their own. The Dallas International Guitar Festival, scheduled this year for the weekend of April 20th, is arguably the biggest players in the industry, and has been breaking its own records for years. With the approach of this year's show, it's clear that 2007 will certainly be no different.
THE ROOTS
In true Texas fashion, this show's roots are much more humble. Charley Wirz, a Dallas guitar shop owner, had the bright idea of organizing a vintage guitar show, in the same vein as the collectible and trade shows that visited the area regularly. With the help of partners John Brinkmann and Danny Thorpe, he would promote the shows, sign up dealers and collectors and lease display space. He would encourage like-minded guitar nuts to attend, and the result was the Greater Southwest Vintage Guitar Show.
The first year of its existence, 1978, found the Bee Gees and Paul McCartney atop the charts, while a small group of diehard guitar fanatics gathered in a small hotel meeting room in Dallas. Trading guitars and stories, there wasn't the glitz and glam of modern shows – just nice instruments and a few willing buyers.
The first shows were admittedly undistinguished – with only a few exhibitors leasing space to sell their axes. However, Charley's idea to take the guitar culture from a small, inclusive club to a public stage was arguably ahead of its time. The vintage show would attract more dealers and collectors each year, and would open the door for the rapid rise of interest – from both players and collectors – in vintage guitars.
In 1985, Charley passed away suddenly, and the show ended up in the hands of his close friend and lifelong guitarist, Mark Pollock. Under Mark's ownership, the show continued to grow and he instituted some key changes that would dramatically increase the show's visibility. In 1989, Mark would bring Jimmy Wallace – one of the original exhibitors from the 1978 show – on board to assist in the planning and vision of the festival.