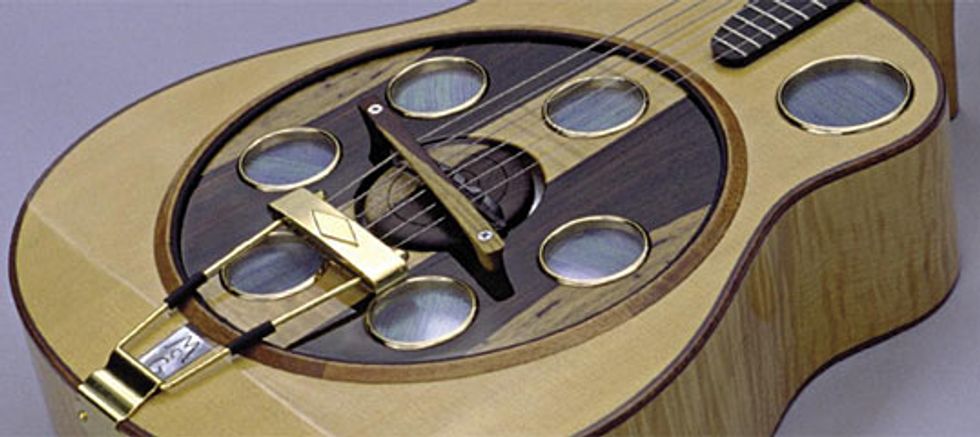 When talking with Nashville luthier Paul McGill, you get the impression that he's perfectly content to talk about his inspirations, the people he looks up to and who he is inspired by.



He celebrates the work of his peers, which is alternately surprising and refreshing, considering that McGill has been atop his craft for over 30 years, working closely with phenomenal players like Earl Klugh, Chet Atkins, Peter White, Marc Antoine and Nato Lima. Paul has made a quiet name for McGill Guitars in circles where players look for instruments embracing both a sense of American tradition and unique character. He frequently finds himself hustling to keep from getting behind on orders, despite generally avoiding the spotlight of the press and eschewing advertising.

I recently sat down with Paul for an interview about the long road he's been on; before the tape rolled, he expressed little desire to talk about his guitars – revolutionary designs like the nylon-stringed Super Ace or his gorgeously robust steel-stringed MKS. Instead, he wished to spend our time looking back on a career spent planing tops in a Vermont hideaway, bending sides in a Georgia kitchen, making ends meet in Wisconsin, stringing up in his Nashville workshop, and getting his story down on paper.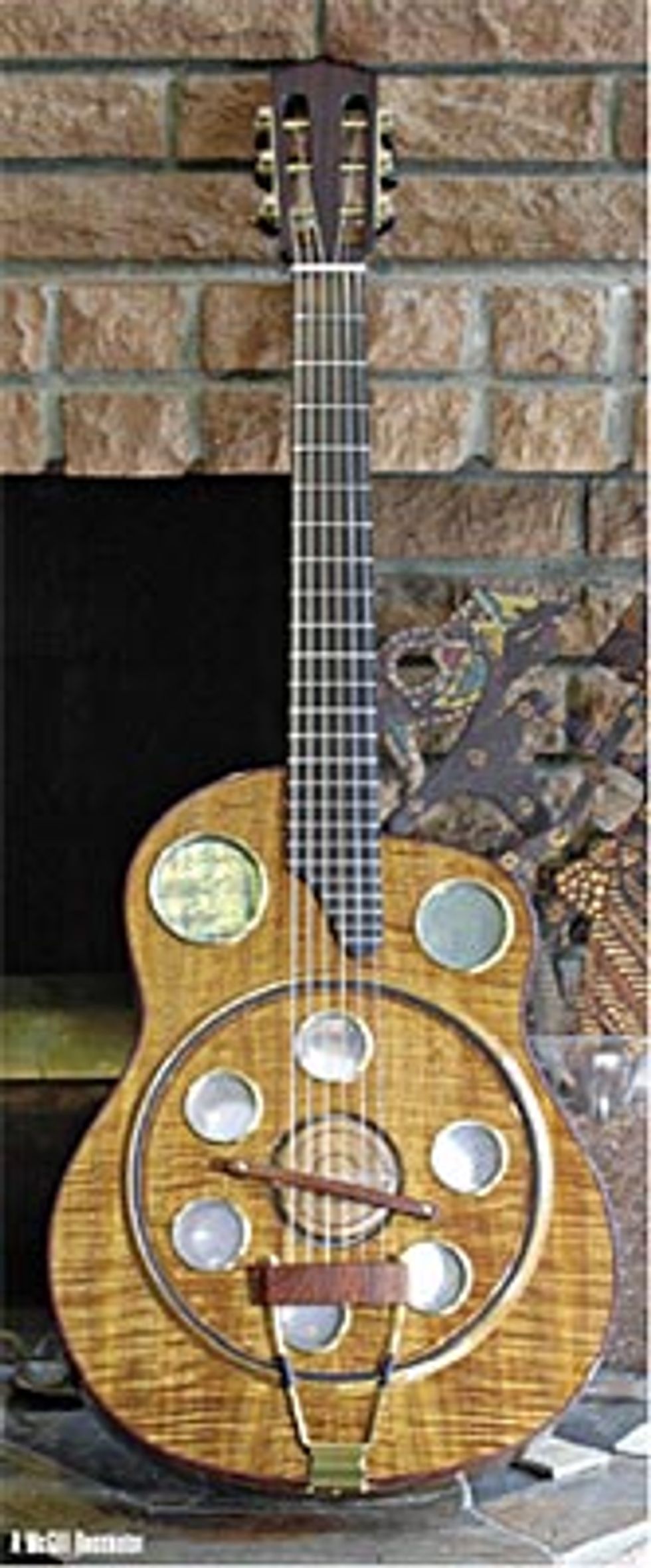 Let's start right at the beginning – where did the motivation to get into this crazy business of building guitars come from?
Well to be honest, it came about because I became aware, through some friends, of people who had gone to a guitar making school somewhere. And for me, at that young age, that was quite a revelation. I loved to play music, but I didn't really feel like I was good enough or had the right temperament to be an artist.
So you headed to the Earthworks School of Luthiery in Vermont at age 18. What was the general atmosphere like at that point?
That was back in a heady period when people decided that you could build guitars. If you go back before about 1970, the idea of building a guitar in this country, as an individual, was not really something that you could even think about. Back then if you told someone you made a guitar their jaws dropped – now they tell you about two others they know who do that.
Why was that such a jaw-dropper back then?
Because there wasn't a lot of knowledge available, and also because there weren't many outlets where you could buy the necessities – the tools, the equipment and so on. Nowadays, guitar makers use electric routers for building at home; before 1960, if you didn't have a shaper table and a lot of expensive equipment to do the operations, you weren't gonna get it done. The stuff we have today didn't even exist back then. So when people talk about building guitars by hand, I think it's relative to the period of time they were working in and the economic realities of that time. Many builders today could not build guitars using nothing but hand tools, like the old European builders did.
Describe what the experience in Vermont was like, being surrounded by like-minded people and finally getting to build guitars.
I worked for six weeks with Charles Fox. Charles had been a schoolteacher in Chicago, and he moved to Vermont with this dream of setting up a guitar business. He worked there as a schoolteacher for a short amount of time and built this incredible, octagon-shapped log house and a couple of buildings called yurts. They were supported by a cable that ran around the top of the wall, all the way around the building, but the walls all leaned out. The roof was covered in some green foam material, but originally the covering for the corrugated roof was dirt.
It was kind of an interesting time – this was 1976, and we were coming right out of the counterculture generation. There were eight of us, and we all lived in those yurts. We got up early every morning and went up to the shop and listened to Charles lecture for an hour, and then we sort of worked through the guitars together each day, one process at a time.
Charles was a very good teacher, and he knew how to use hand tools and such. Thinking back on that experience, that was the most valuable thing I got out of it. He really did teach us how to work, and he taught what was possible and what was not. Of course, a lot of the building methods we were using have long since been abandoned, and a lot of the approaches we used then, I don't use today. But whenever I pick up a hand plane and start planing a top, I use those basics he taught us. It was a good foundation.
After your six weeks in Vermont, did you go back to Georgia and make it a point to go into the guitar business?
I don't know if you could call it a conscious effort to go into a business endeavor – I just wanted to build guitars. I had spent several of my teenage years in Georgia, and lived with some friends when I returned. I actually worked as a dishwasher at a restaurant, and as a cabinetmaker in a lumber mill while trying to figure out how to build guitars when I had time. Nonetheless, by the time I left Athens, I had already made something like eight guitars.