Forever Young: Reggie Young
Nashville''s living legend keeps his fingers movin''.
He's played with the King, the Fab Four and Cash, and is still going strong. An interview with Reggie Young, one of the best players that you may not even know.

Reggie started playing on Elvis records in 1968 with songs like, "In the Ghetto" and "Suspicious Minds."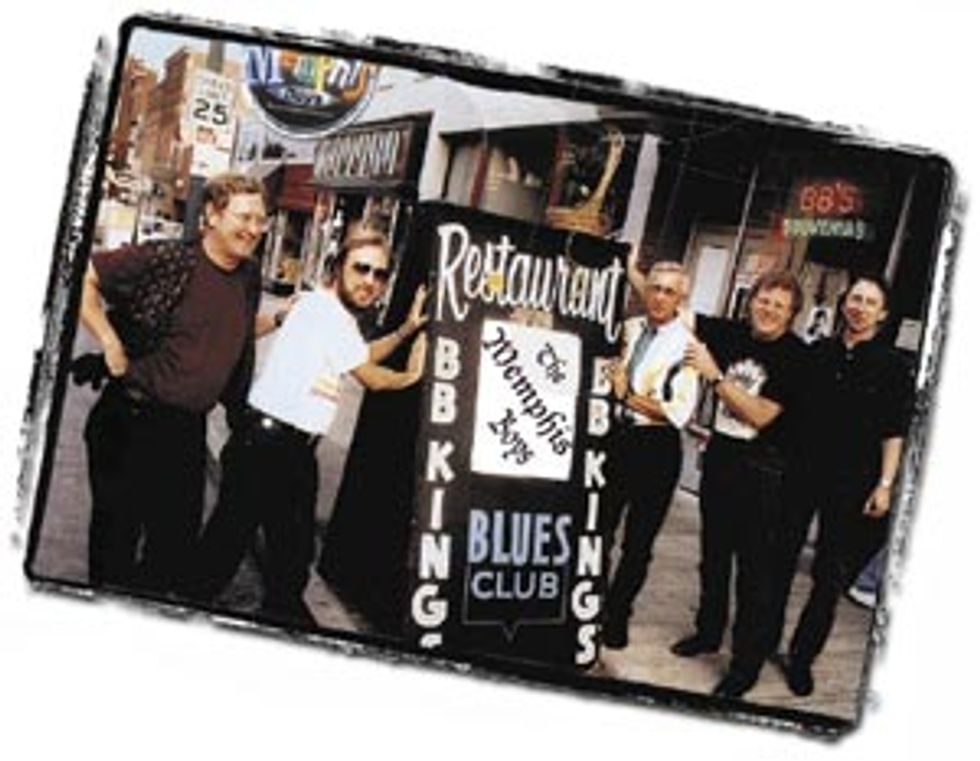 Ask any serious musician which artists – alive or dead – they would like to play with, and three of the top answers would have to be the Beatles, Elvis Presley and the Rolling Stones. For Reggie Young, he can just about cross these three off of his list. Young has toured with the Beatles, recorded with Elvis – writing musical history in the process – and was sought-after by the Rolling Stones for a tour, which he had to decline due to a full schedule. Reggie Young's career in the business has now hit 50 years, and a closer look at this Nashville legend is long overdue.
Reggie Young was born in Caruthersville, Missouri in 1936, but was raised in Osceola, Arkansas – right next to Dyess, Johnny Cash's hometown. Though the two never met during their childhood, they would connect in the music industry later on. Reggie took up guitar at the age of 14, taught by his father, a classical Hawaiian guitar player. A year after Reggie started playing, the Young family moved to Memphis. It was during this time when the rich '50s mix of Memphis – B.B. King's Delta blues and Chet Atkins' Nashville country – began to influence Reggie's style.
In 1955, four years after moving to Memphis, 19-year-old Reggie joined his first band, Eddie Bond and the Stompers. While most guitarists' first bands do little more than fiddle around in the garage, Eddie Bond and the Stompers was an established rockabilly group who scored a hit on the charts in 1956 with "Rockin' Daddy." Reggie's career had officially started; the band signed with Mercury Records and set out touring with a slew of big stars like Roy Orbison, Carl Perkins, Johnny Horton and Johnny Cash. Reggie then hooked up with the Bill Black Combo and ended up opening for the Beatles on their first U.S. tour in 1964. During this time he also started to play his first studio sessions for Fame Studios and Royal Studios before spending some time in New York City working and playing for Atlantic Records.
When Reggie returned to Memphis he helped form the famous Memphis Boys, which would become the house band of American Studios. Reggie's position in this band gave him the opportunity to play with nearly every major recording artist of the time – Booker T. & The MG's, The Box Tops, Neil Diamond, Bob Dylan, Paul Anka, Merle Haggard, Jerry Lee Lewis, and Dean Martin to name a few – a complete listing would require several pages. Among these greats was the king himself, Elvis Presley. Reggie started playing on Elvis records in 1968 with songs like, "In the Ghetto" and "Suspicious Minds." Though the Memphis Boys were offered to tour with Elvis, time limits prevented it.
After working for six months in Atlanta, Reggie finally settled in Nashville in 1973 to enter the local studio scene. Just before moving, Reggie recorded on Danny O'Keefe's "Good Time Charlie's Got the Blues." Because of his special sound and technique on the tune, Reggie found many doors open when he got to Nashville. Reggie quickly became an integral member of the Nashville studio scene, playing with J.J. Cale, Donovan, Cat Stevens, George Strait, Billy Swan, B.B. King, Paul Simon, Merle Haggard and others.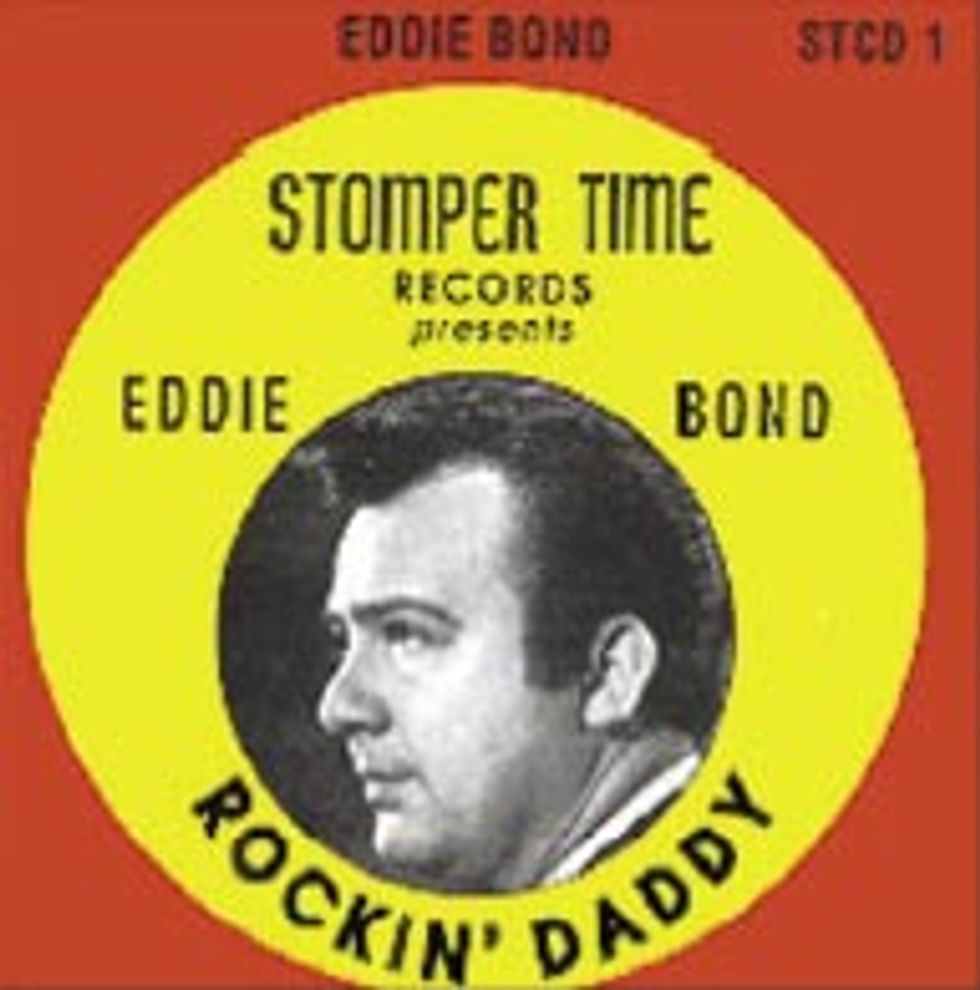 In 1992, Reggie teamed up with the Highwaymen, a country super-group featuring Waylon Jennings, Johnny Cash, Kris Kristofferson and Willie Nelson, for a European tour. The group was a natural fit for Reggie, who had played on solo albums for Jennings, Kristofferson and Nelson. The tour allowed him to take a much-needed break from studio work.
Today, Reggie, at 70 years old, is still one of the most-booked Nashville session guitarists and his schedule remains filled. In 2005, he recorded on Merle Haggard's album Chicago Winds and married fellow musician Jenny Hollowell. He still tours worldwide for Elvis-related shows with original members of the Memphis Boys and continues to team up with the Highwaymen for charity events.
Amazingly, between all of these activities, I had the chance to meet Reggie and his wife Jenny after an Elvis show in Belgium.
---
With exactly 50 years in the business, you must have seen a lot of things – what are some of your favorite memories?
Without any doubt, it has to be my time in Memphis. We played on so many hit records that I can't even count them and, gosh, every time it was something really special for me. And, of course, my work with Elvis Presley – he's the king and he will always be, you know.
What was it like working with Elvis Presley?
To be honest, it was nothing special for us when they told us that we would play for Elvis Presley. We played with all the top stars of the time, and Elvis hadn't had any hits for a while and didn't have an album on the charts. As he stepped into the studio though … boy, I never met any other person with such charisma – it was very special for me. Elvis was totally relaxed and we listened to music and talked a lot before we started to record. It was a lot of fun to work with him.
Who would you would like to play with that you haven't?
Without any doubt, it would have to be Les Paul – that would be great.
---


"boy, I never met any other person with such charisma [Elvis] – it was very special for me."



---
Would you be able to share a funny story from the studio or the road with our readers?
When I played with the Highwaymen, we started back up after a longer break with a gig in New York City's Central Park. During the show, everyone is on stage and during Johnny Cash's part I had a total blackout. Normally Johnny walked to the mike and said "Hello, I'm Johnny Cash," and that was the sign for me to start with the intro from "Folsom Prison Blues." This evening, Johnny walked over to the mike, stood there and said nothing and I waited and waited. After some time, Johnny turned in my direction and nodded at me as a sign to start the intro. I was so confused about the situation that I forgot the intro! I just remembered that the intro was on the deep strings and I played something totally different there just to get the show started. Luckily, the drummer joined me somewhere in this crazy intro and Johnny started singing. After the song, Waylon Jennings walked over to me and made some jokes about my freestyle intro and started to laugh like I never heard someone laugh before. After a while, I thought he might fall off of the stage from laughing so hard.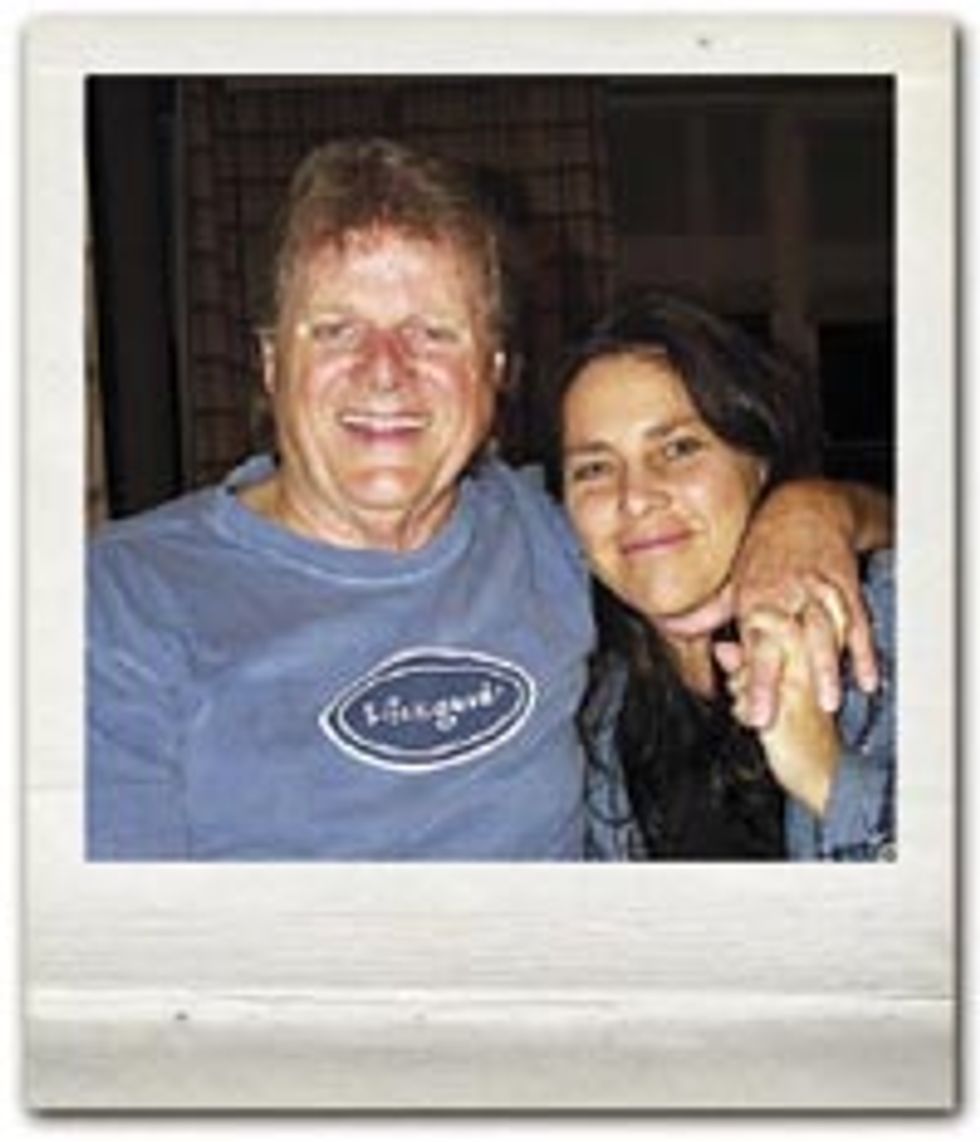 What's your reaction when you hear yourself playing on the radio?
I think, like all session musicians, I'm my own worst critic. I often think, "Oh my God, they will never hire you again." Recently, I was listening to the radio in my kitchen, and there was a song with an extended guitar solo in the middle. While listening I thought, "Not bad, but I could play it better." Then I realized that I had recorded the solo myself some years ago.
When you book a studio session, do you know what you are going to play beforehand?
Not really, sometimes I have a rough draft, but no details. That's the main reason why I always have to carry all my equipment to any session – you never know what the artist or the producer wants. When you play for someone regularly it's a lot easier; normally there is a demo tape and a kind of "timetable" for the song, and the rest develops by itself during the session.
How many sessions do you play in a typical week?
It varies. Earlier in my career, I played up to 20 sessions a week, for months without a break. Now, I like it a little more relaxed, though I am still working a lot. I remember the days when I didn't know that there was a Nashville outside of the studios, but I leave that for the younger guys now.
Do you think that the Nashville studio scene has changed during the last few years?
Yes, absolutely. Before, it was much easier for a newcomer to enter the scene, but today only a handful of players are doing most of the session jobs in Nashville.
What's your take on the younger session players?
A lot of them are incredibly talented guitar players – Brent Mason and Brad Paisley are really geniuses for example.
---


"today only a handful of players are doing most of the session jobs in Nashville."



---
For most of them you are a personal hero – how do you feel about this?
It's really a big compliment for me, and I'm really happy that I could encourage some of them to start playing music.
What do you think is the key to your enormous success?
That's a good question that I can't answer! I never planned to become famous – I just walked to the studios each day to do the work they paid me for, and I did it with a smile on my face because I really love my work. Maybe I was in the right place at the right time, or I just knew the right people. Maybe a little bit of talent played a role as well.
Reggie, I noticed that you used a very minimal setup tonight. Why is that?
Well, sometimes less is more. I don't need much on stage for a good sound, so I said goodbye to all this rack stuff some time ago. Normally I use a normal Fender '52 vintage reissue Telecaster with an added middle pickup, a Fender silverface Twin Reverb and my pedalboard with some standard stompboxes, nothing fancy. All of this is connected with some good George L's cables and that's it.
---


"When I come home from the studio and want to relax, I play guitar."



---
Do you use more gear in the studio?
Believe it or not, yes and no! For studio sessions, I use my trusty old vintage guitars that I don't want to bring out on stage and a different amp – a Fender blackface Deluxe Reverb. I still don't use a whole lot of rack stuff in the studio, though, only my normal pedalboard that I use on stage. That's really a general trend that most studio players are following.
What are your main studio guitars?
For the most part, I really only use two guitars, a 1957 two-tone sunburst Fender Stratocaster and a black 1969 Fender Telecaster. The Strat is almost original stock but I have Bill Lawrence pickups installed – they are fantastic. The back of the headstock is signed by B.B. King; I recorded with him on his Love Me Tender album. My Tele is more unique; it has three pickups, special electronics and a Glaser B&G bender. In the bridge position I use a Lindy Fralin pickup, in the middle a Seymour Duncan Hot Rail Blade and in the neck a Bill Lawrence pickup, with the normal Telecaster 3-way switch to dial in the different combinations. The stock tone pot is replaced with a blend control for the middle pickup. At one point, I had a Gibson mini-humbucker and active EMG pickups in the guitar, and the additional switch on the control blade has been disconnected ever since. In addition to these two, I also sometimes use a Jerry Jones guitar-bass that is tuned one octave below a normal guitar to double some passages to get a fatter sound.
Do you ever play lapsteel like your father?
No, my dad played classical Hawaiian music on his lapsteel, songs like "Sweet Leilani," and similar stuff, but no country. To be honest, I never tried it.
What about amps…?
I really like the Fender Deluxe Reverb model, and I own several of them. I use some blackface models and a silverface model that Techstar in Nashville converted to blackface specs. The Deluxe Reverb is fantastic and really is a great reference for clean Fender tone. I've played these amps for a long time now, and know them inside out. For a while I also played some Hullett and Matchless amps, but I came back to the Deluxe Reverb.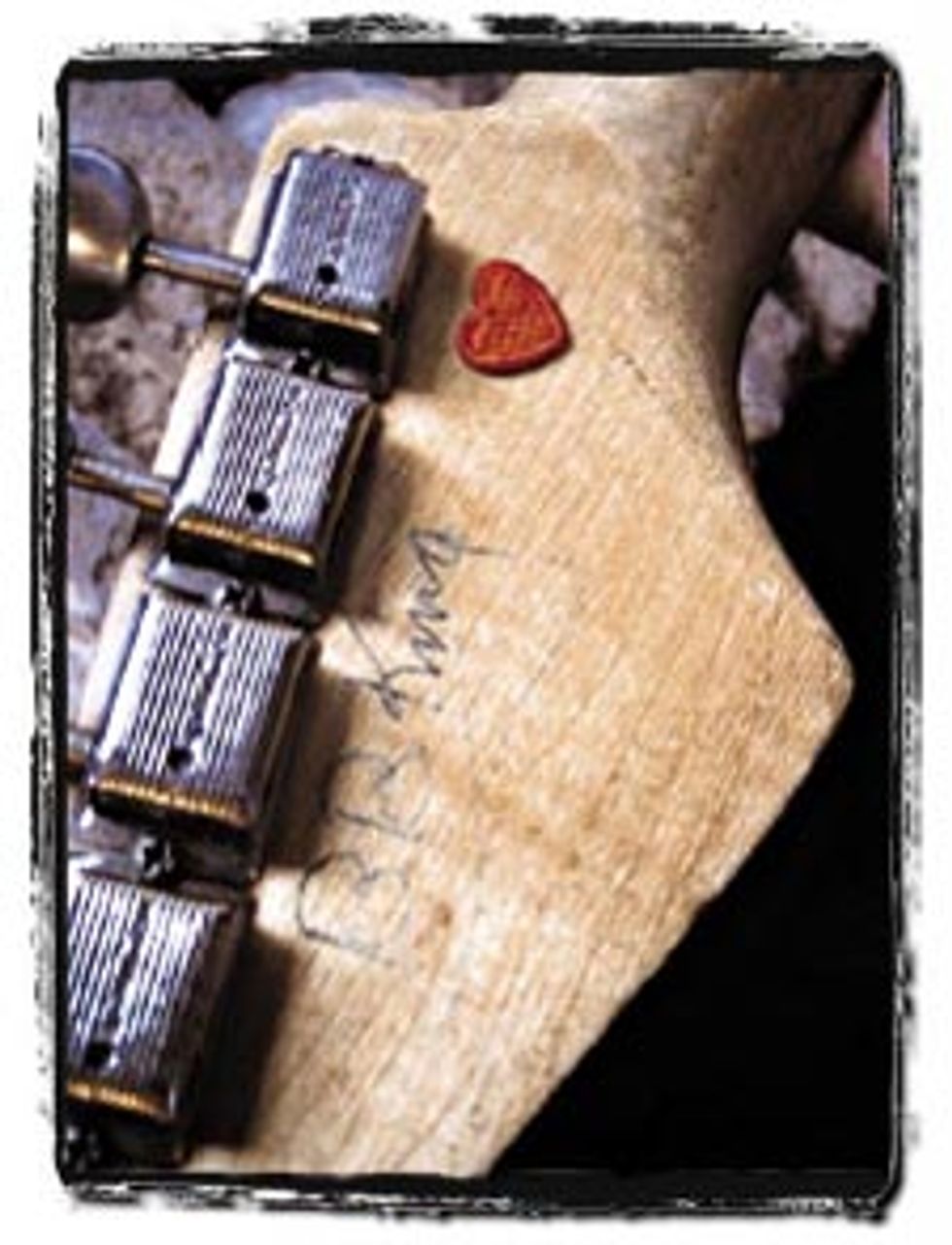 ...and effects?
Like I said, I don't use the big racks anymore. In the '80s, a recording session without them was unimaginable. Today I use a simple pedalboard that Dave Wilkerson from Techstar built for me. It is loaded with an Ernie Ball volume pedal, a Cry Baby 5350 wah, Boss DD-3 Digital Delay, MXR DynaComp, Boss GE-7 Equalizer, Boss Chromatic Tuner, Voodoo Lab Tremolo and Sparkle Drive, and last but not least, the good, old T.C. Electronic Stereo Chorus. These are all permanently installed on the board and powered by a Voodoo Lab Pedal Power 2. Everything is stock – no modifications at all. My favorite stompbox is the Boss GE-7 equalizer – that little box is fantastic and I can get any sound I want out of it.
What's your experience with boutique pedals?
I really don't know what is so special about them. I don't need any; I use my time to make music while others are busy discussing boutique stuff.
Do you have any endorsements?
No, none. I have everything I need, and I'm happy with it. I had an endorsement with Fender for some special string sets, but they don't offer the strings anymore.
Can you describe them, and what do you use now?
Really, there was nothing too special about the Fender strings, they were more or less a normal nine set with a .0095 instead of a .009 top E string. Fender offered this set for some time, but it's not available anymore. Now, I play D'Addario XL Nickel Wound Super Light Plus strings with the gauges .0095-.044.
I really like this set for bending – it helps me stay better in tune. I'm bending the strings very heavily and a .0095 string has more resistance than a standard .009. I use these strings on all of my guitars, and I like normal action, not too low and not too high.
Do you still own your first guitar?
No, it was an old National that my father gave me on Christmas in 1950. I exchanged it for another guitar but I don't own that guitar anymore either.
How many guitars do you own?
I don't know exactly, but I don't have too many. If I don't play a guitar for a while, I'll either give it away or sell it.
So you're not a collector?
No, absolutely not. Guitars are made to play, not to collect.
Are you into vintage instruments?
Both of my main axes are vintage guitars – my Strat from 1957 and my Tele from 1969. I don't know if it is the age or not, but both have fantastic tone, much better than any other guitar I have ever played. Both guitars are slightly modified though. I know that's almost a sacrilege, but first and foremost they are working horses for me. Naturally I stored all the original nuts and bolts, but no true collector would even think of modifying these. You know, if I could find a guitar today that's better than my old ones, I wouldn't hesitate to buy the new one and sell my old ones. I really don't care if it's new or vintage; it's the sound that matters.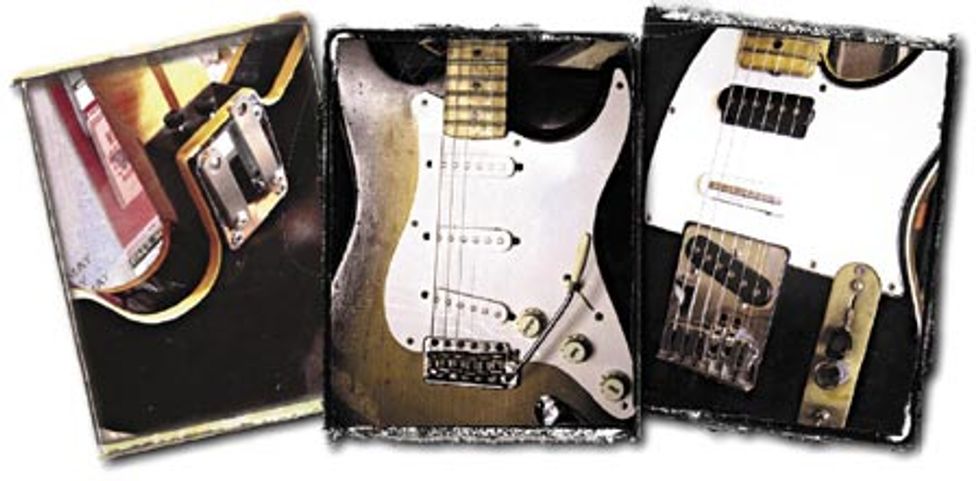 You're working on your first solo project, right?
That's right, and it's a lot of fun. My wife Jenny plays fiddle and cello, and together we wrote and arranged some nice songs that we are recording now. It's not a country album – more of a mixture of classical music and Latin with some modern elements. It has no electrical instruments on it; it's completely unplugged. It's hard to describe – I wish I had a guitar in my hands to show you some things! We're hoping to finish it soon.
Do you two play together a lot?
Yes, every possible minute. Our whole life is filled with music – it's my job, my hobby, my passion. When I come home from the studio and want to relax, I play guitar. I really enjoy playing together with Jenny; she is a fantastic musician. Jenny and I got married in April 2005 and she's the love of my life. She's my wife and my best friend at the same time, which is great.
Are you friends with your session colleagues outside of the studio?
Not directly, we moved to the countryside some time ago and it's hard to drive all the way to the city just to have dinner or some beers. Still, we've all known each other for a very long time and naturally, there are some friendships with guys like Bill Hullett and Willie Nelson. I've always tried to separate my private life from my job, but it hasn't always worked.
Touring with the Memphis Boys all over Europe; did you ever think about doing a solo tour?
No, never. I don't have time for one, and the Memphis Boys are kind of family for me. We've known each other for so long, we're really good friends. I would miss them too much on a solo tour!
Did you ever think about retiring?
That's a joke, right? Absolutely not, I still have my health, I'm feeling great and my musical career is still in progress – I have no time to retire!
Reggie's Gearbox



Guitars
1957 Fender Stratocaster
1969 Fender Telecaster
Jerry Jones guitar-bass
Fender '52 Reissue Telecaster


Amps
Fender blackface and silverface
Deluxe Reverb Amps
Fender silverface Twin Reverb


Pedals/Effects
Ernie Ball Volume Pedal
Cry Baby 5350 Wah Wah
Boss DD-3 Digital Delay
MXR DynaComp
Boss GE-7 Equalizer
Boss Chromatic Tuner
Voodoo Lab Tremolo
Voodoo Lab Sparkle Drive
T.C. Electronic Stereo Chorus
Voodoo Lab Pedal Power 2


Accessories
George L´s cables
D´Addario XL Nickel Wound
"Super Light Plus"


Let Reggie's Fingers Do the Talking

Reggie Young's studio career has been undeniably prolific – a search for Reggie Young's album credits on Allmusic.com turns up 590 results. Here's a list of six albums to get you started listening to the man you've probably unknowingly heard so many times before.



Jimmy Buffett
Last Mango in Paris, 1985
Willie Nelson
City of New Orleans, 1984
Kenny Rogers
The Gambler, 1978
Merle Haggard
Chicago Wind, 2005
Waylon Jennings
Honky Tonk Heroes, 1973
Highwaymen
Highwayman, 1985