Carvin Reintroduces X100B
Carvin is reintroducing the X100B amplifier with the new X100B Series IV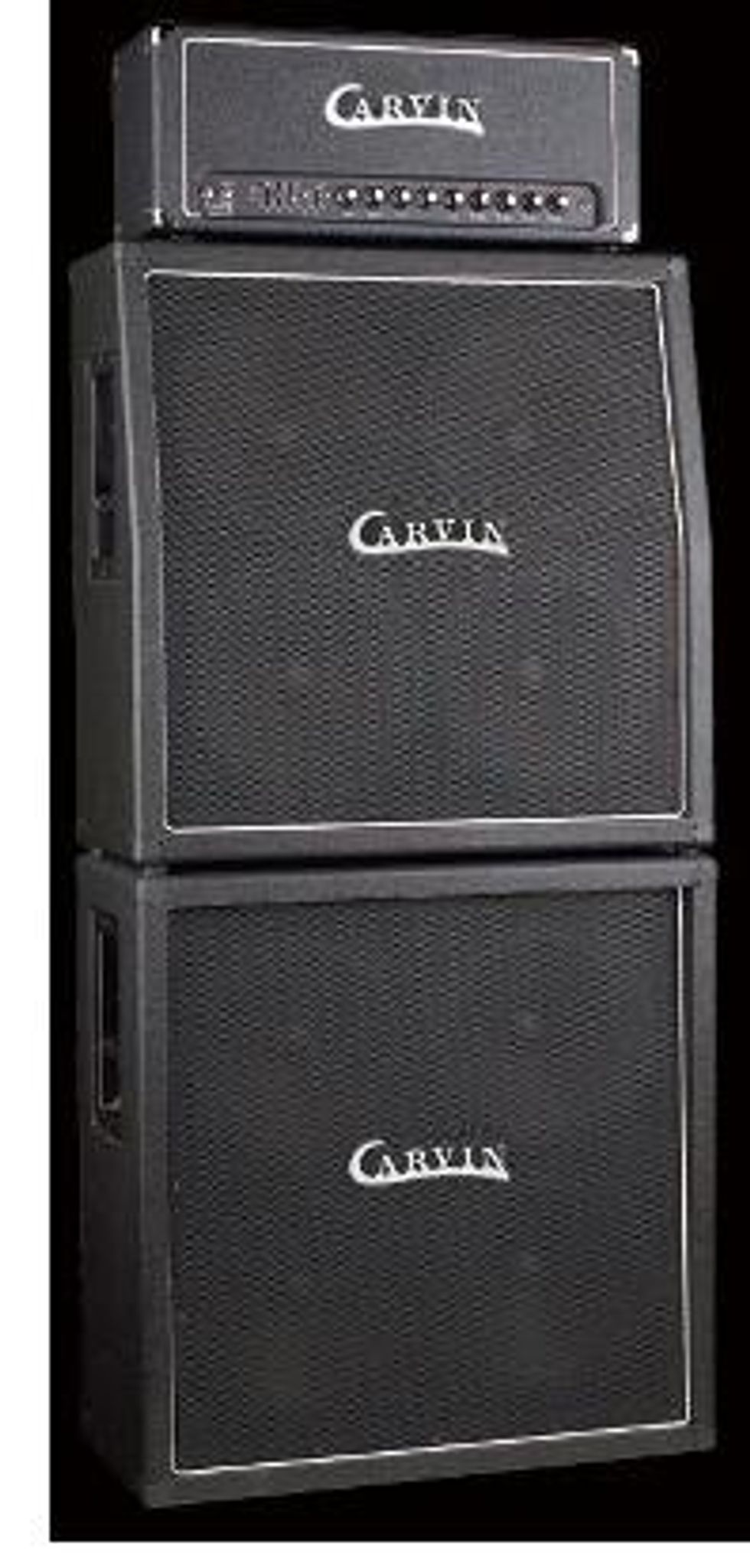 San Diego, CA (February 19, 2008) -- Carvin is reintroducing the X100B with the Series IV. The all-new X100B Series IV is being offered in full-stack and half-stack versions, as well as in a 2X12 combo. 
The Series IV is offered in several versions: the X100B head, the XB412 half-stack, the XB812 full-stack and the X212B combo. All models produce 100 watts of power, switchable to 25W or 50W. It has a clean and lead channels with master volume switchable to boost mode and a 4 button footswitch with LED indicators (Channel, Effects, Reverb, Boost).  All versions will be badged with the same vintage Carvin logo used on the original models. As an added bonus, the first 100 models ordered will be personally signed and numbered by Carson Kiesel, president of Carvin.
The original X-100B debuted in 1982, and was offered in several different designs through 1994. The amp was a mainstay on stage and on MTV, having been used by Steve Vai, Craig Chaquico, Warren Cuccurullo and Frank Zappa. Steve Vai also played through X100B amps in the 1986 film Crossroads.
The X-100B Series are now available at Carvin.com, and will begin shipping on April 1st, 2008.
X100B HEAD/COMBO
Dual channels: Clean & Lead
Master volume with switchable boost
Bass, Mid, Treble, Presence and Reverb controls
5 band graphic EQ assignable to clean or lead channel
25/50/100W output switch
Bias switch for 5881, 6L6GC or EL34 power tubes (supplied with EL34)
Cabinet voiced XLR balanced output
Foot switchable Effects Loop
Four–EL3 4 & 3–12AX7A
Vintage Carvin logo
Direct price: $699.99
For more information:
Carvin