Fender Withdraws Planned IPO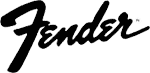 CEO says "economic conditions" are the reason for the move.
New York, NY (July 20, 2012) -- Fender announced today that it is calling off plans to take the company public, citing the global financial market's grim outlook as rationale for the reversal.
"Current market conditions and concerns about economic conditions in Europe do not support completing an initial public offering at what we believe to be an appropriate valuation at this time," said Fender CEO Larry Thomas in a statement to the press.
The initial public offering (IPO) was announced in March and originally intended to raise $200 million. The Los Angeles Times reported in July that Fender expected to sell 10.7 million shares at $13-$15 per share for a potential total of $160 million.
For more information:
Fender