A sleek, easy-to-use capo from G7th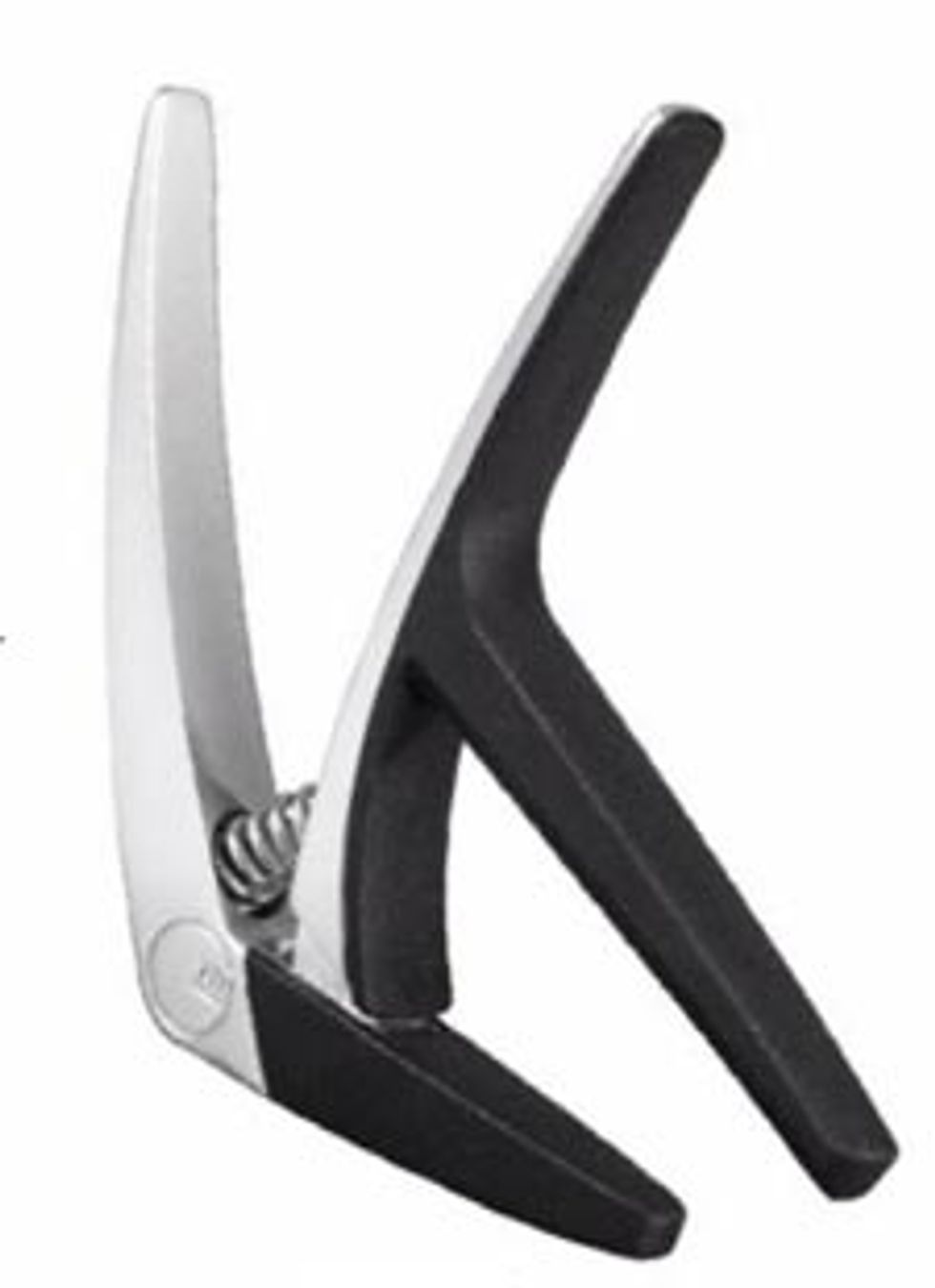 Capos are generally not the sexiest of accessories, but last year the British-born G7th Performance Capos took the acoustic market by storm with their sleek styling and high functionality. The capo's innovative design landed it on the guitars of players like Eric Clapton and Roger McGuinn, and now G7th is poised to do it again with a new spring tension-based model called the Nashville Capo. Featherlight with clean, almost architectural lines and a smooth nickel finish, it's not only one of the most user-friendly and functional capos on the market, it's easily the most visually appealing capo I've ever seen.
Most impressively, in a "stress test" on my guitar, it spanked the spring tension competition by being easier to use and quicker to move, and it never once took my guitar out of tune, no matter what fret I placed it on. Other spring tension-based designs consistently de-tuned my sixth string and often my fourth or second strings, but the Nashville Capo was ready to rock instantly with no de-tuning, even after multiple uses. Just to be thorough, I took it to my local guitar shop and tried it on a variety of acoustic guitars – it clamped securely on every one, no matter the neck shape or width. I like a very wide fretboard and the Nashville Capo accommodated my widest fretboard with room to spare.
On stage, the Nashville Capo knows its role. When you're ready to play, it clamps on quickly and requires no adjustments to fix string buzz; when you're done, it easily clamps onto the headstock until it's called. Anyone who makes frequent use of a capo will want to check this out – and at $19.99, you can afford to pick up a spare. Genius.

Rating...

Our expert has stated her case, now we want to hear yours. Share your comments and ratings below...