What guitar did you start out on?
"Mangus cut his bass teeth on this ""$160 eBay Special"" Standell P/J. He says, ""Since then I have upgraded the tuning machines to Hipshots and added a Hipshot D-Tuner, installed a brass nut, thumb rest, Schaller strap locks, EMG pickups and PA2 Straight Booster, Gotoh 201 bridge, and finally the Ash Tray bridge cover. The only original parts are the neck, body, pickguard and the string tree."""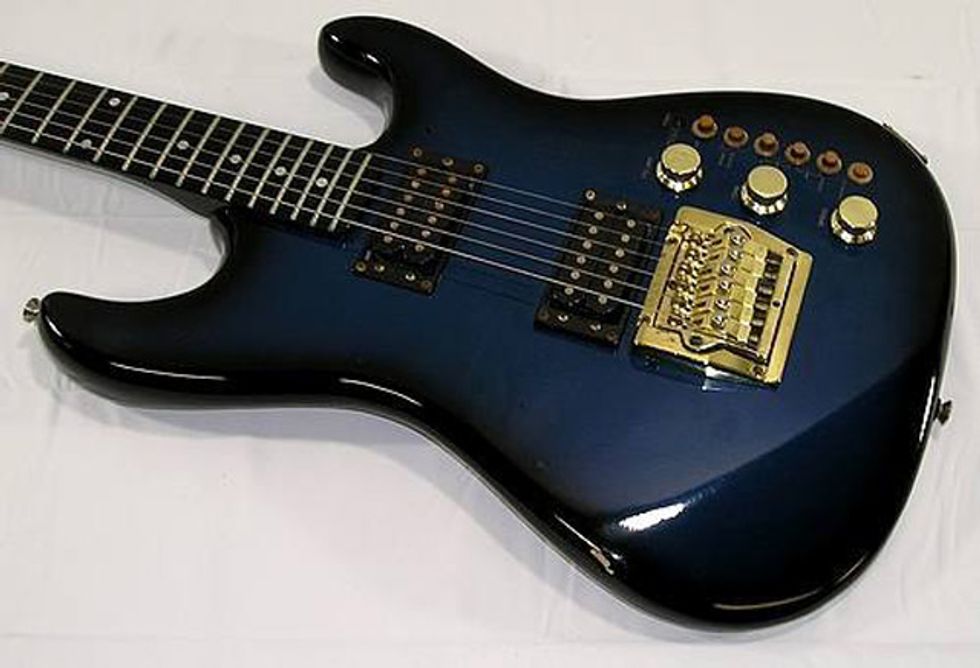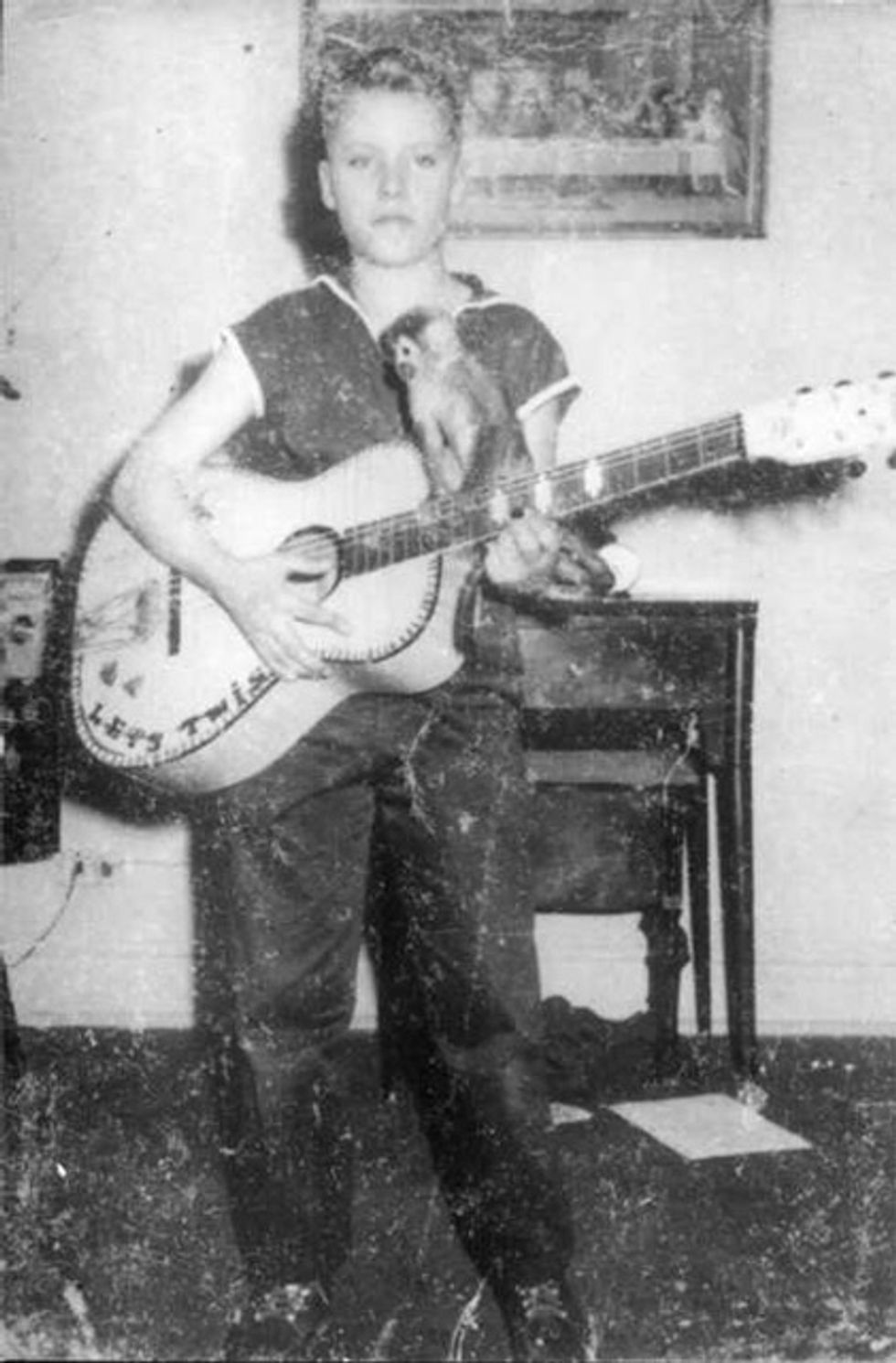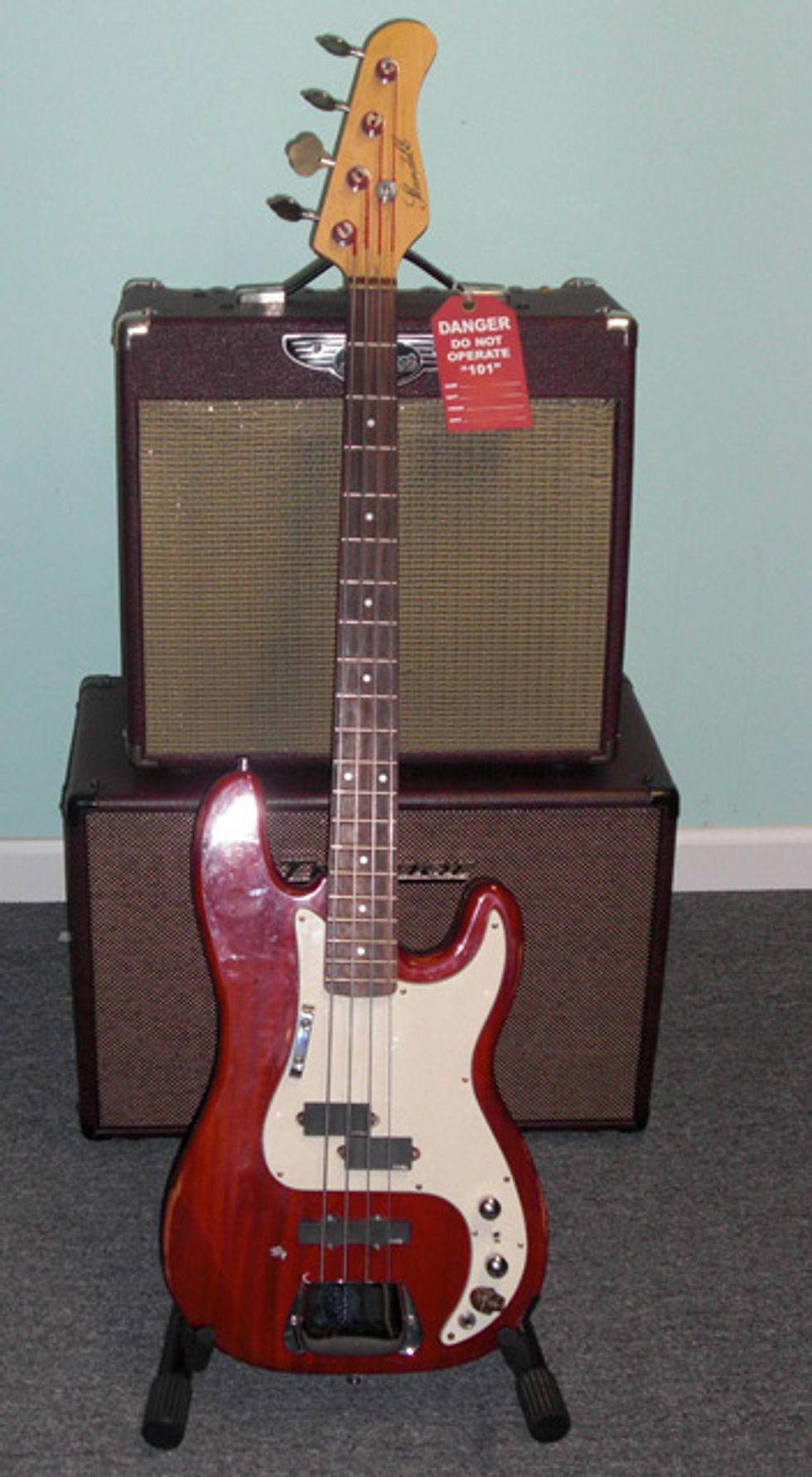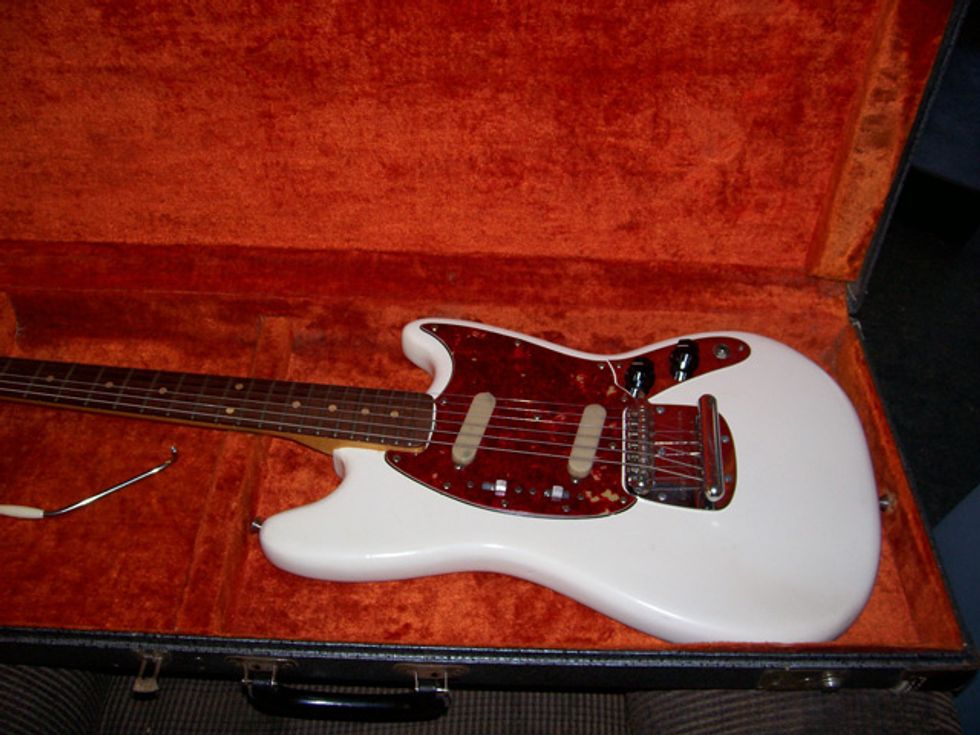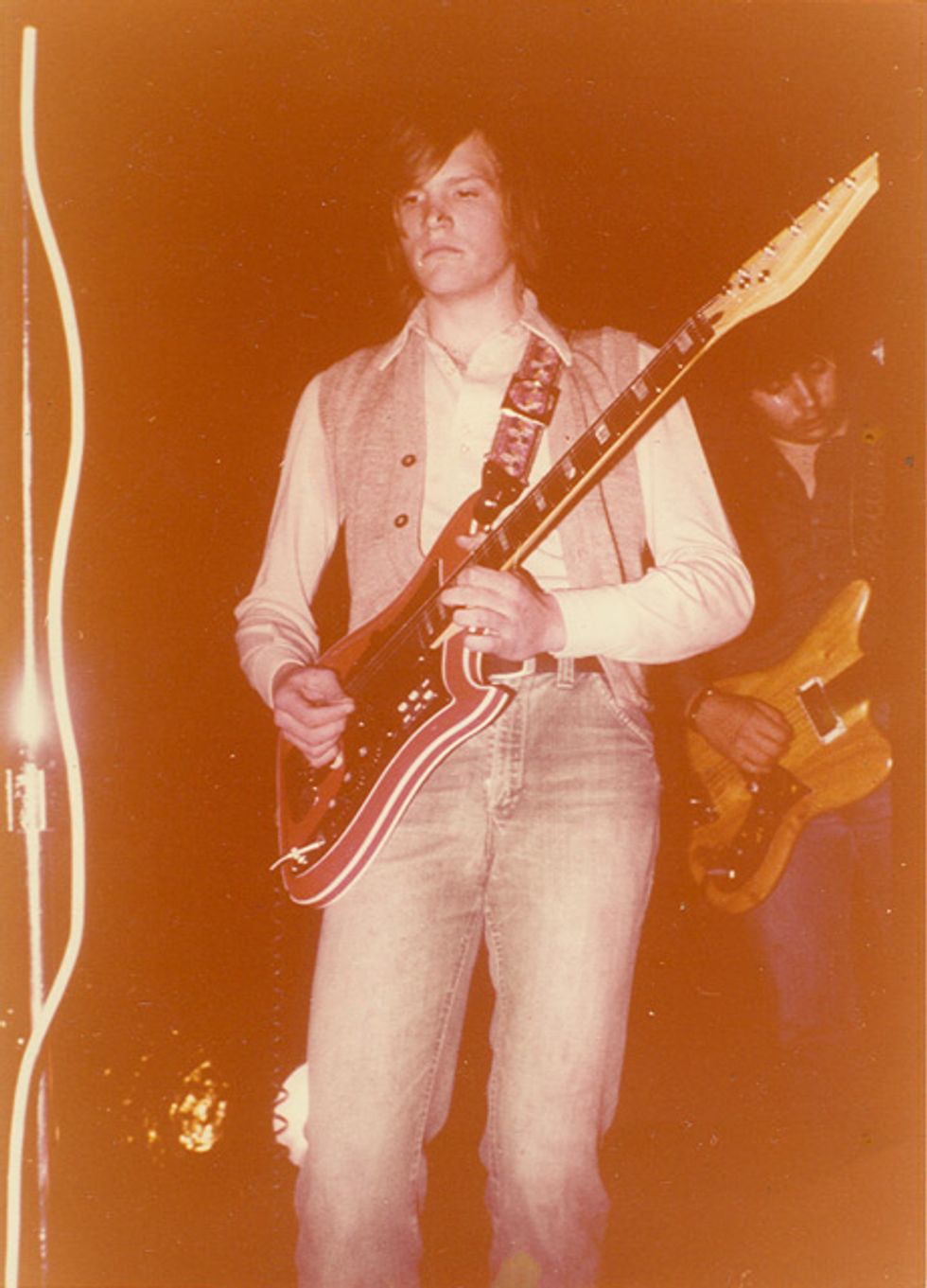 To submit your first guitar photos for a future gallery, send a photo and caption to rebecca@premierguitar.com.