What guitar did you start out on?
"Mednick's first guitar was a hand-me-down from his brother: the 1968 Gibson acoustic he's strumming in this 1977 shot. The guitar has since disappeared, lost in a move or stolen. ""Wish I still had it,"" David said."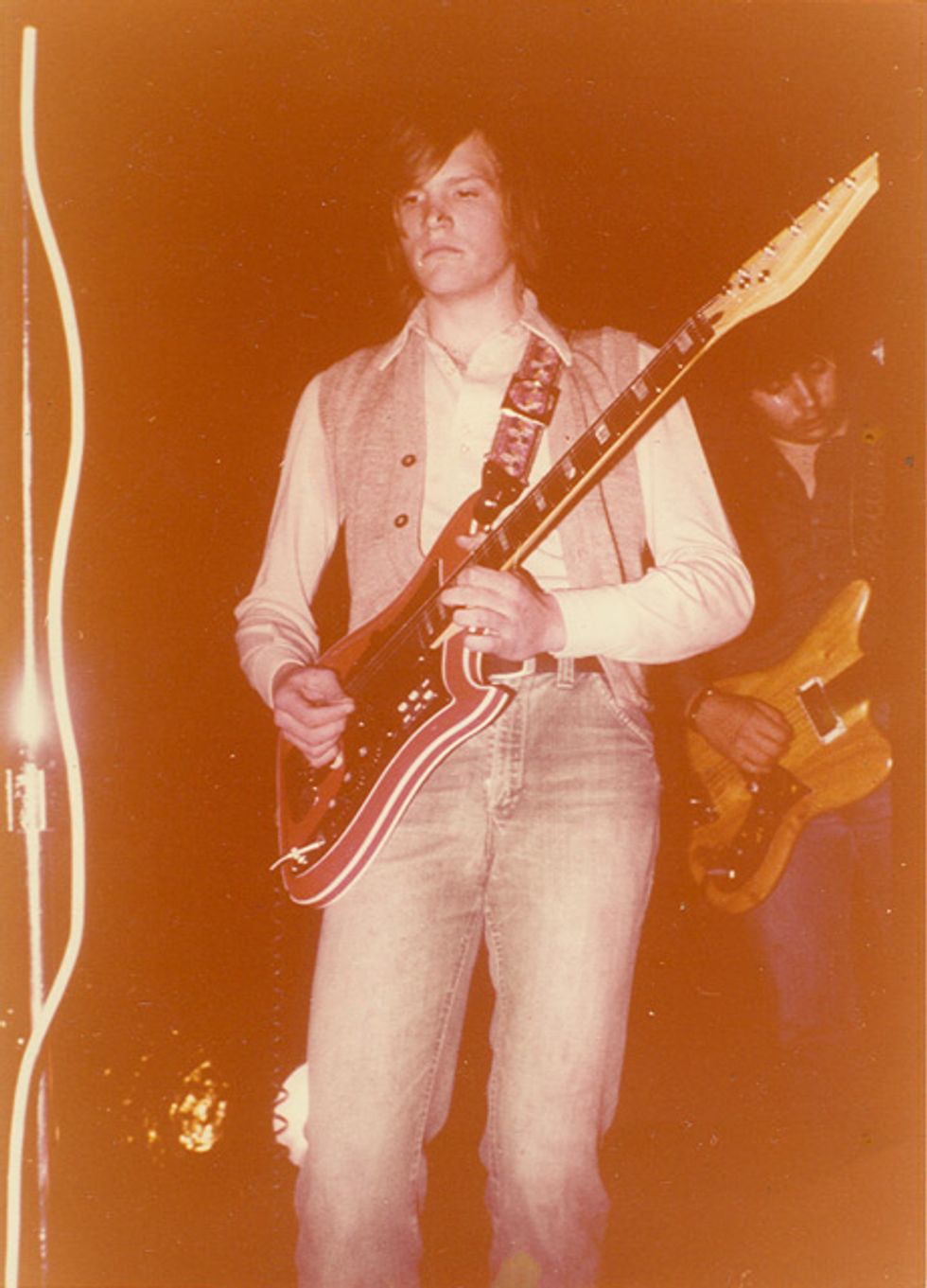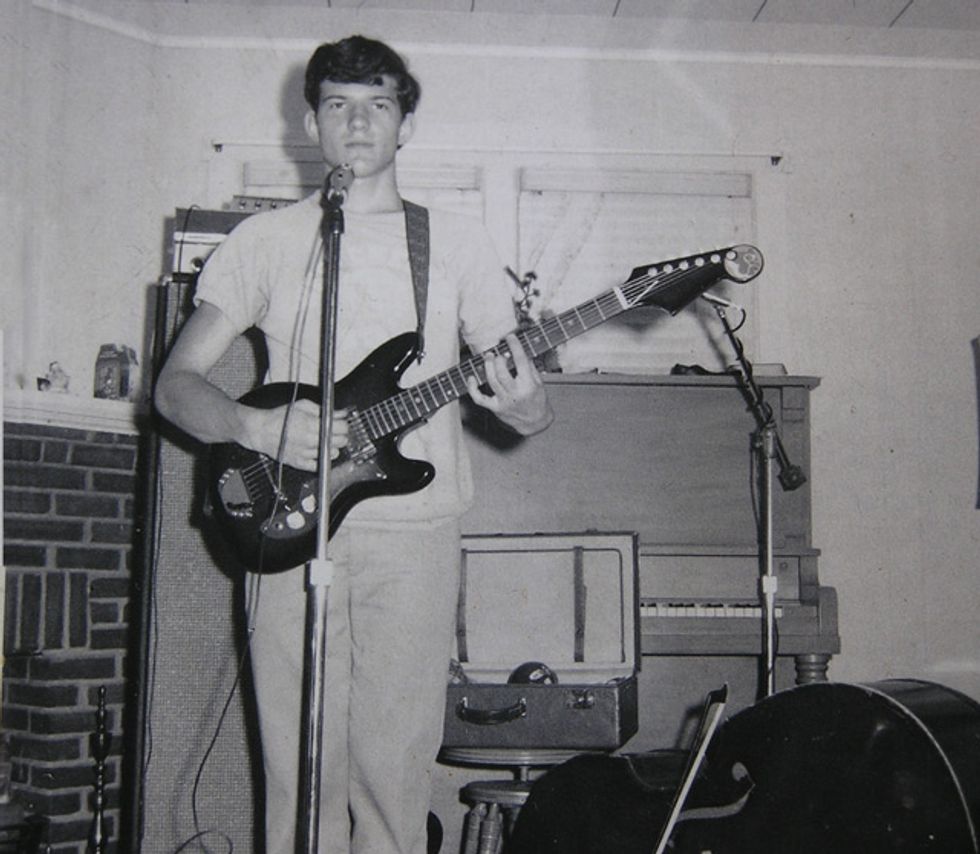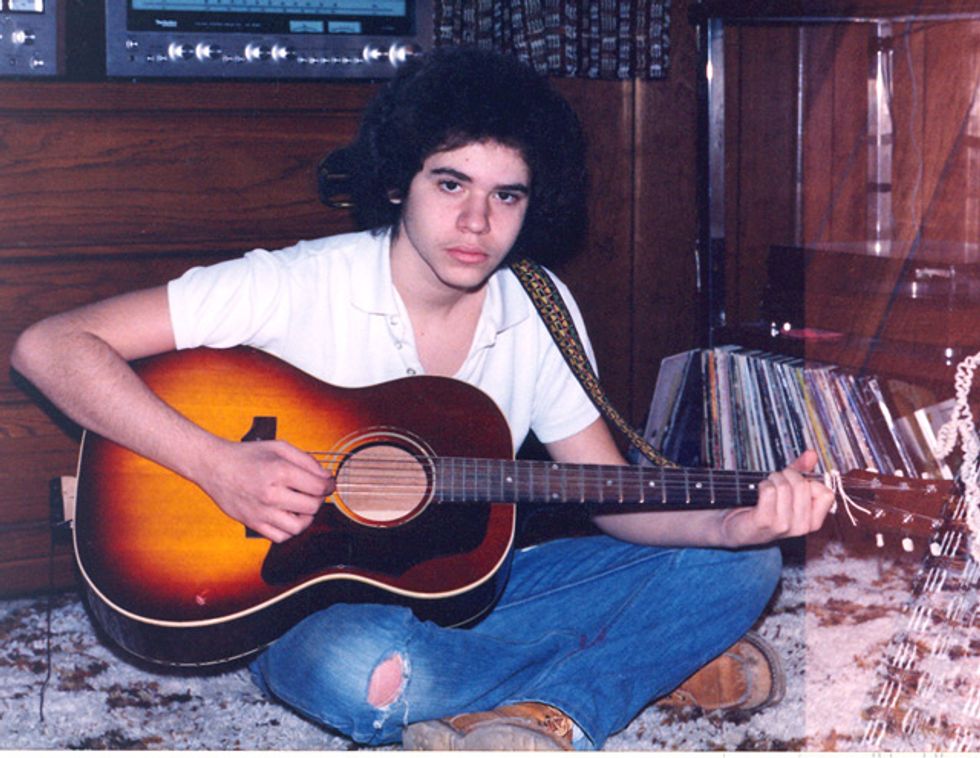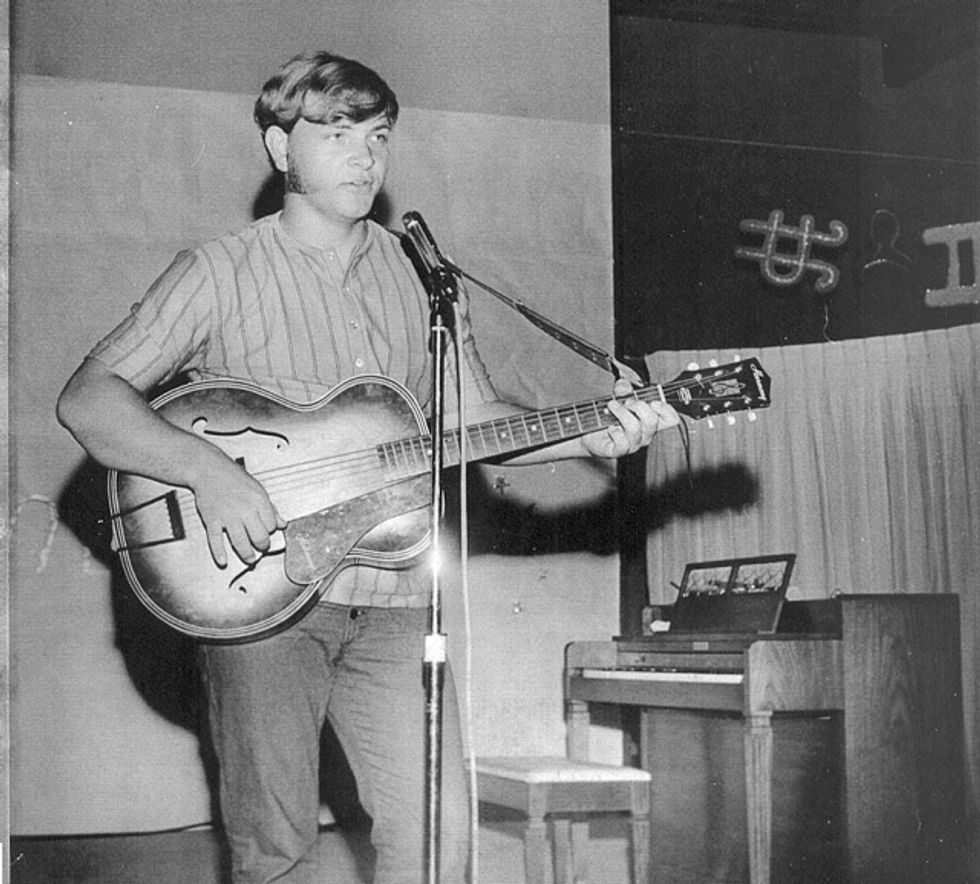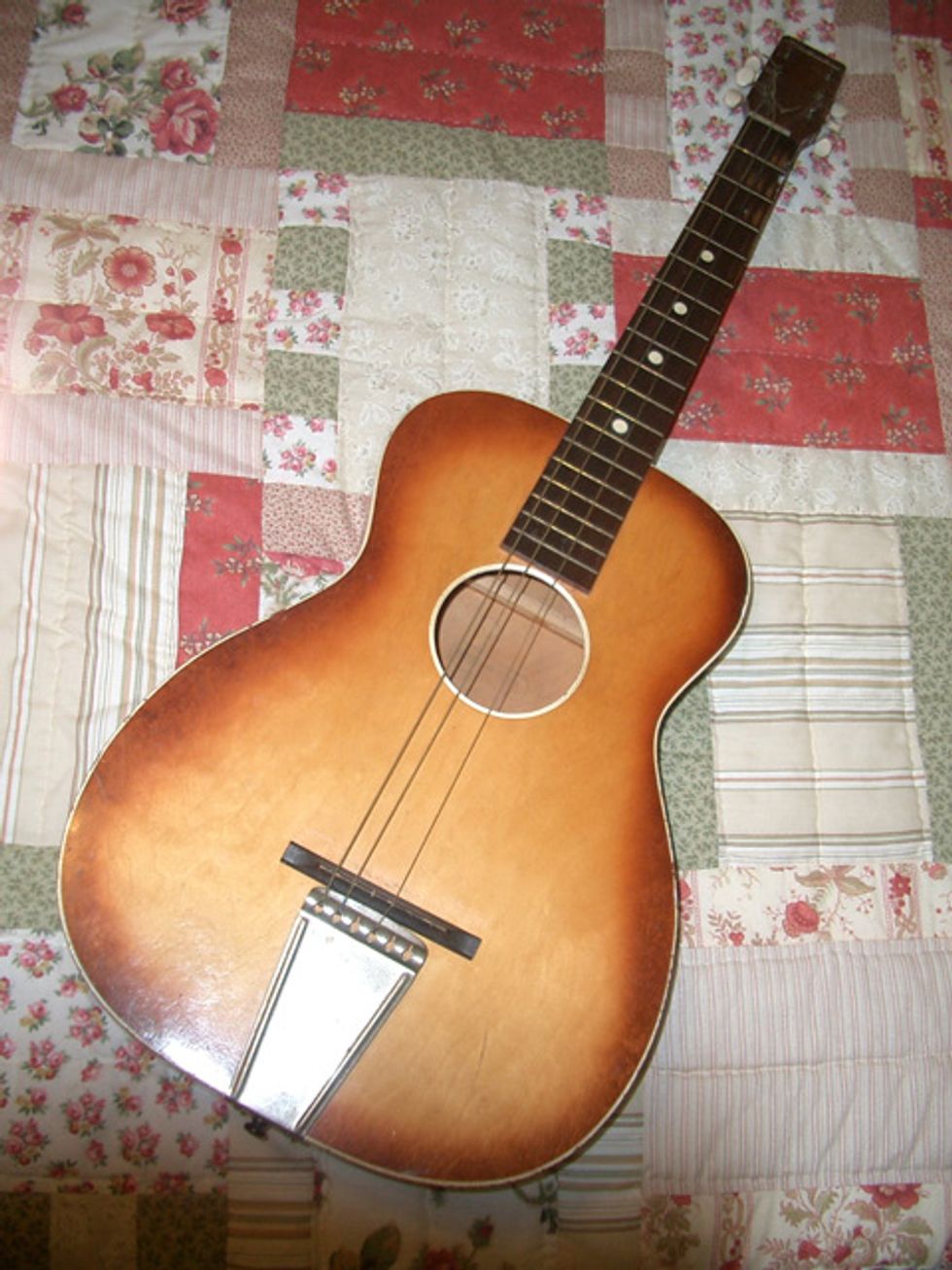 To submit your first guitar photos for a future gallery, send a photo and caption to rebecca@premierguitar.com.