30 pedalboards used by Premier Guitar readers
"Miletic uses this brightly-hued board in conjunction with a Strat and Fender Champ 600. The board has a Vox wah, custom tube preamp booster, Zen Drive clone, Electro-Harmonix Small Stone, Visual Sound Angry Fuzz, and Biyang Reverb."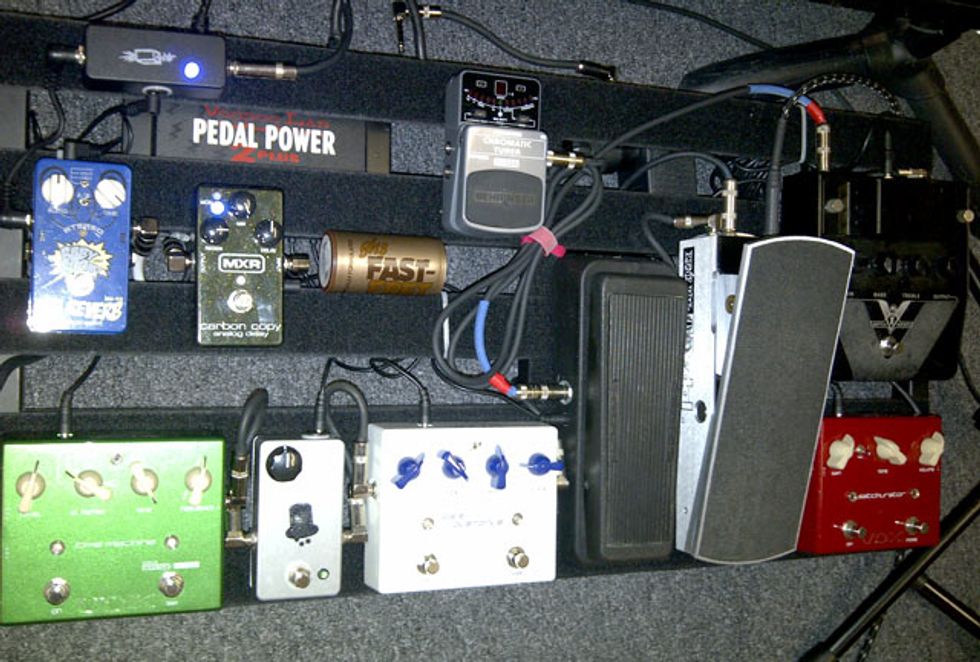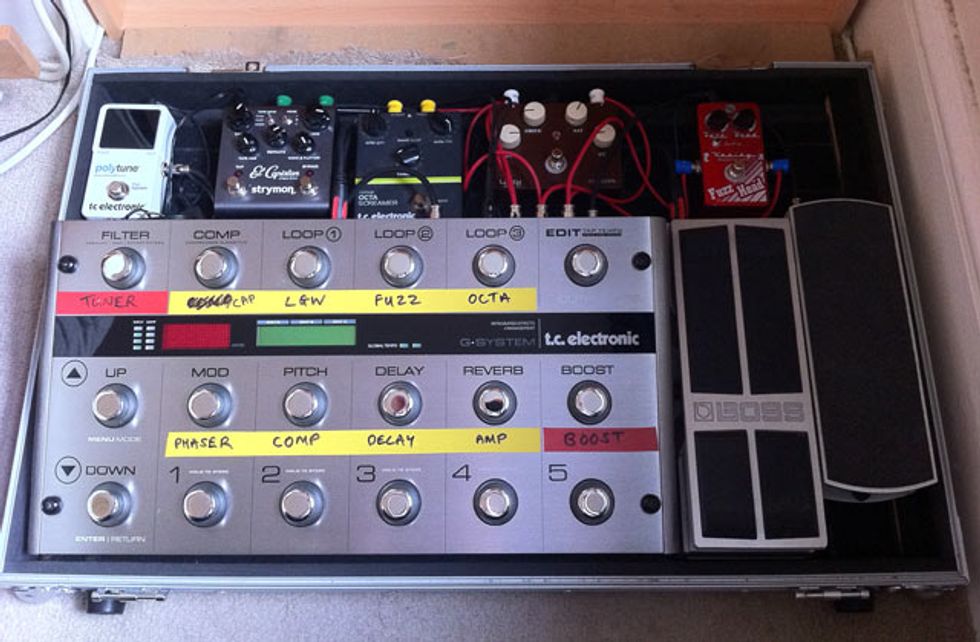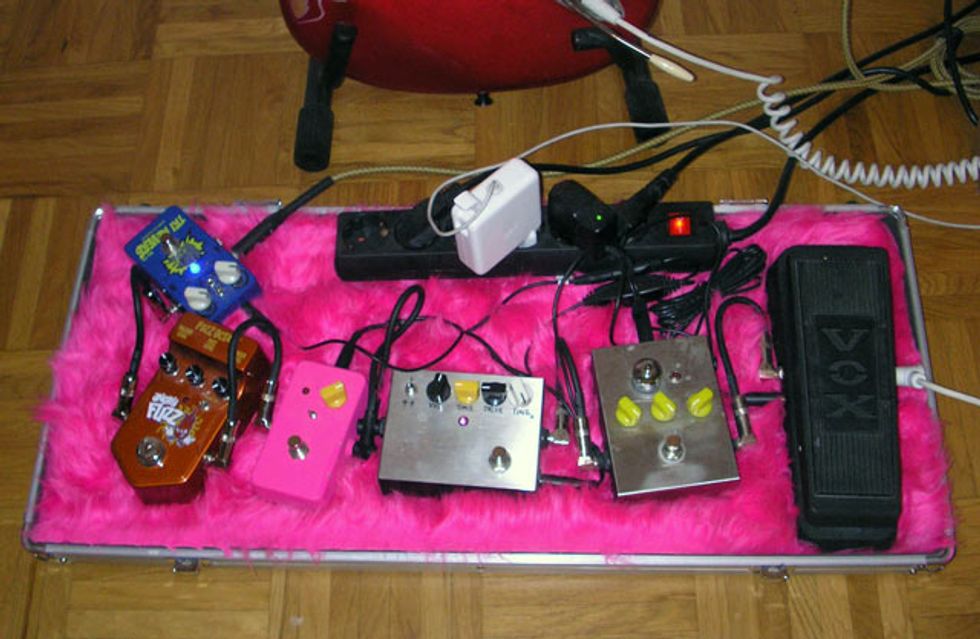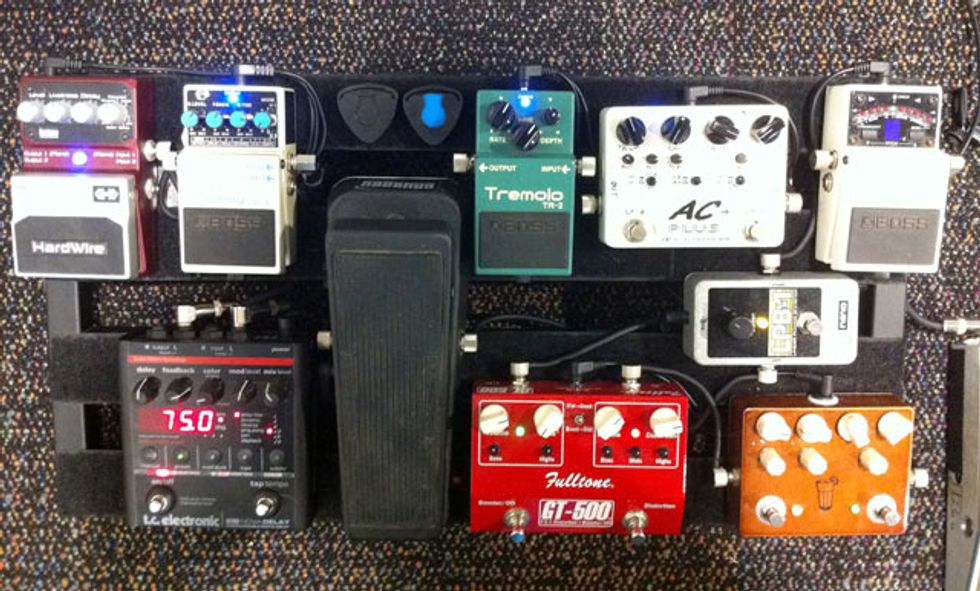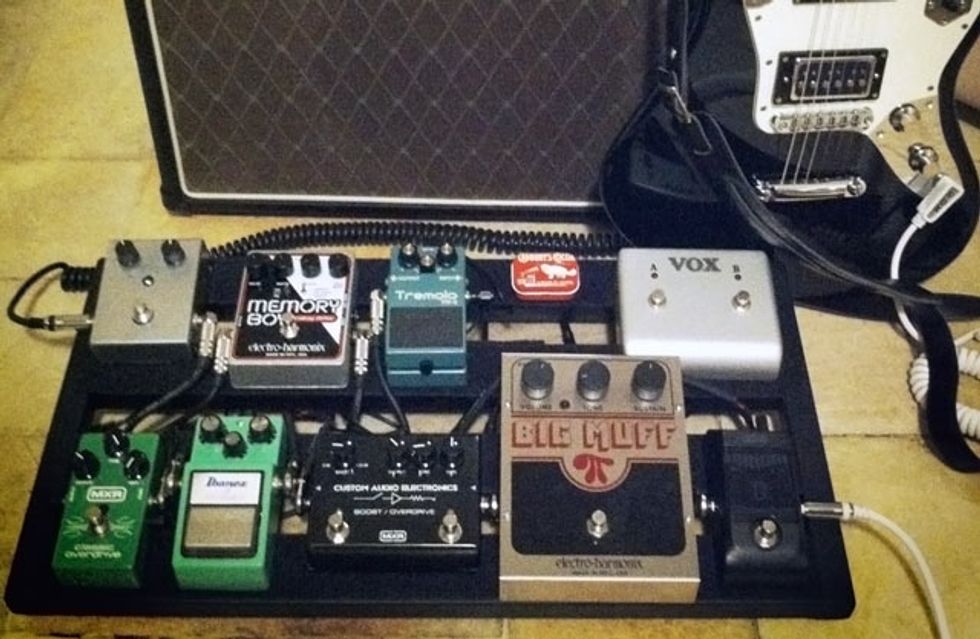 Submit your photos and captions to rebecca@premierguitar.com to be included in our next pedalboards gallery. If you've already submitted your photos, there's no need to resubmit, just keep an eye out for a future gallery.