Check out the gear the guys are using on tour.
Tom Hamilton's Gallein-Krueger Stacks
Hamilton uses Gallien Krueger Fusion 550 heads, after spending three weeks in the studio in 2010 testing different amps. He uses GK cabs loaded with CK Neodinium drivers for a light weight and punch sound. One head is hooked up to two 410 cabs, another head powers a bass 412, and another is set up with a 412 loaded with Celestion Vintage 30 speakers running a Mojo Hand Rook ovedrive that's always on for a grindy, "bass nasty" sound, like a overdriven Marshall but with low end meat.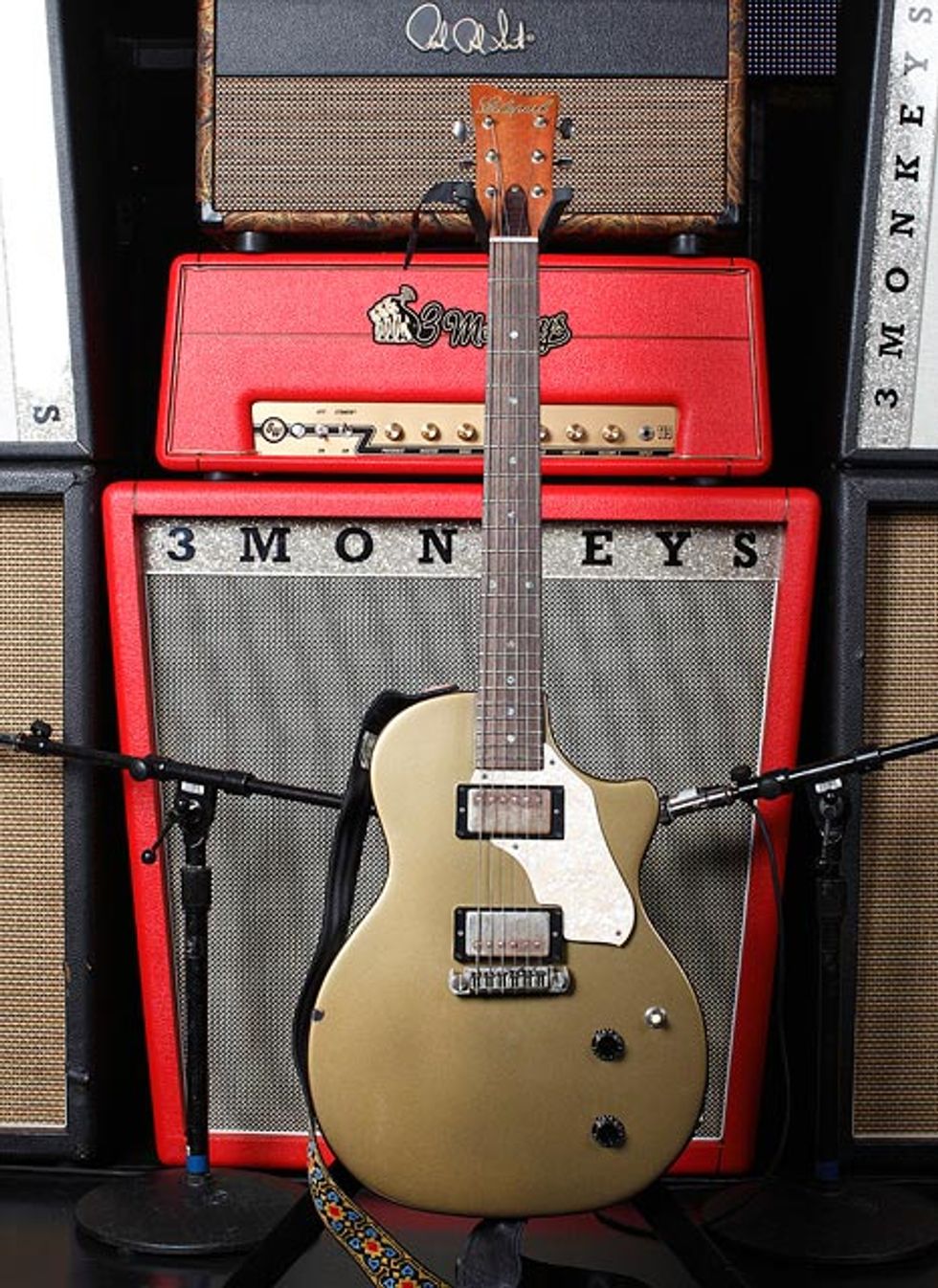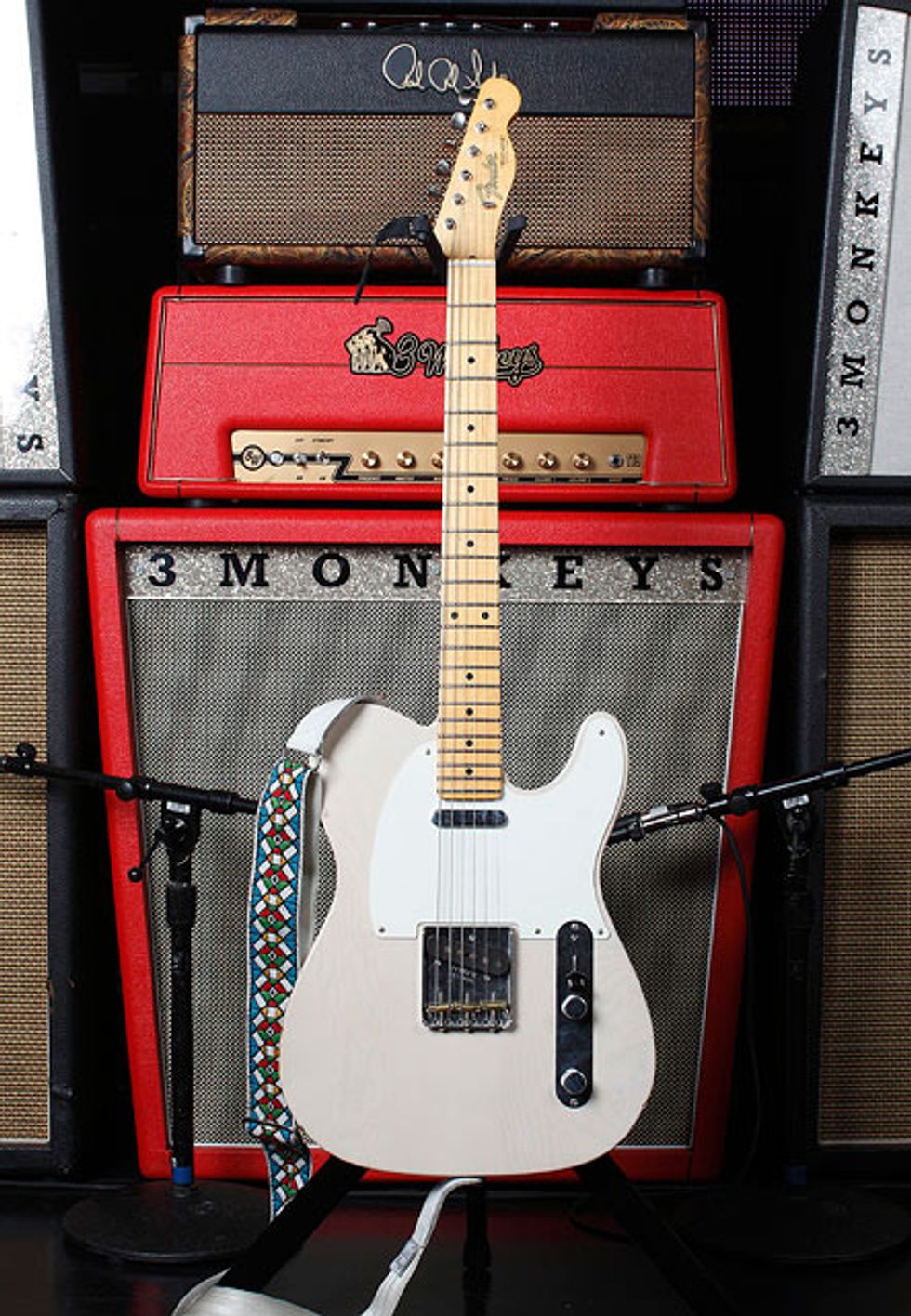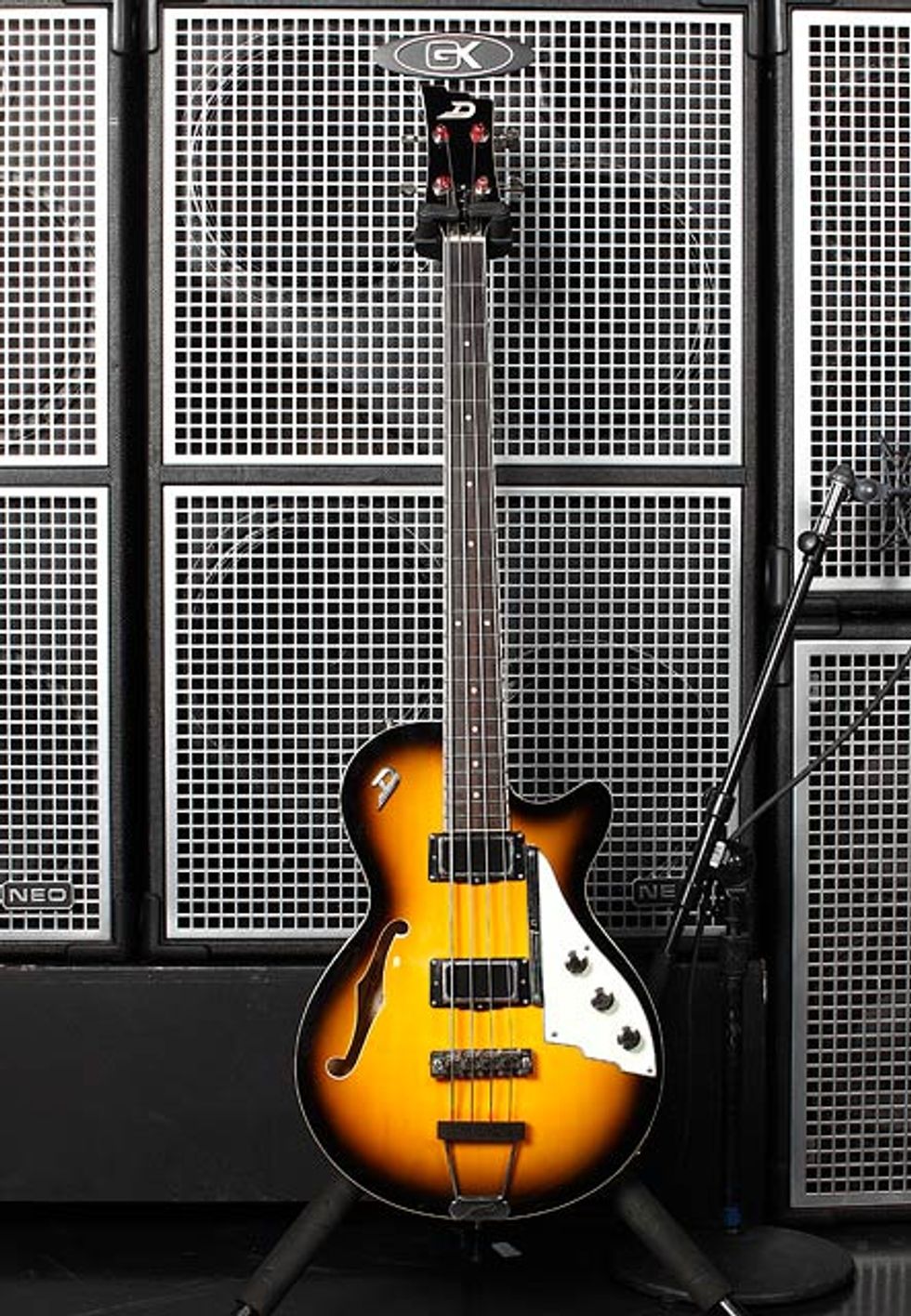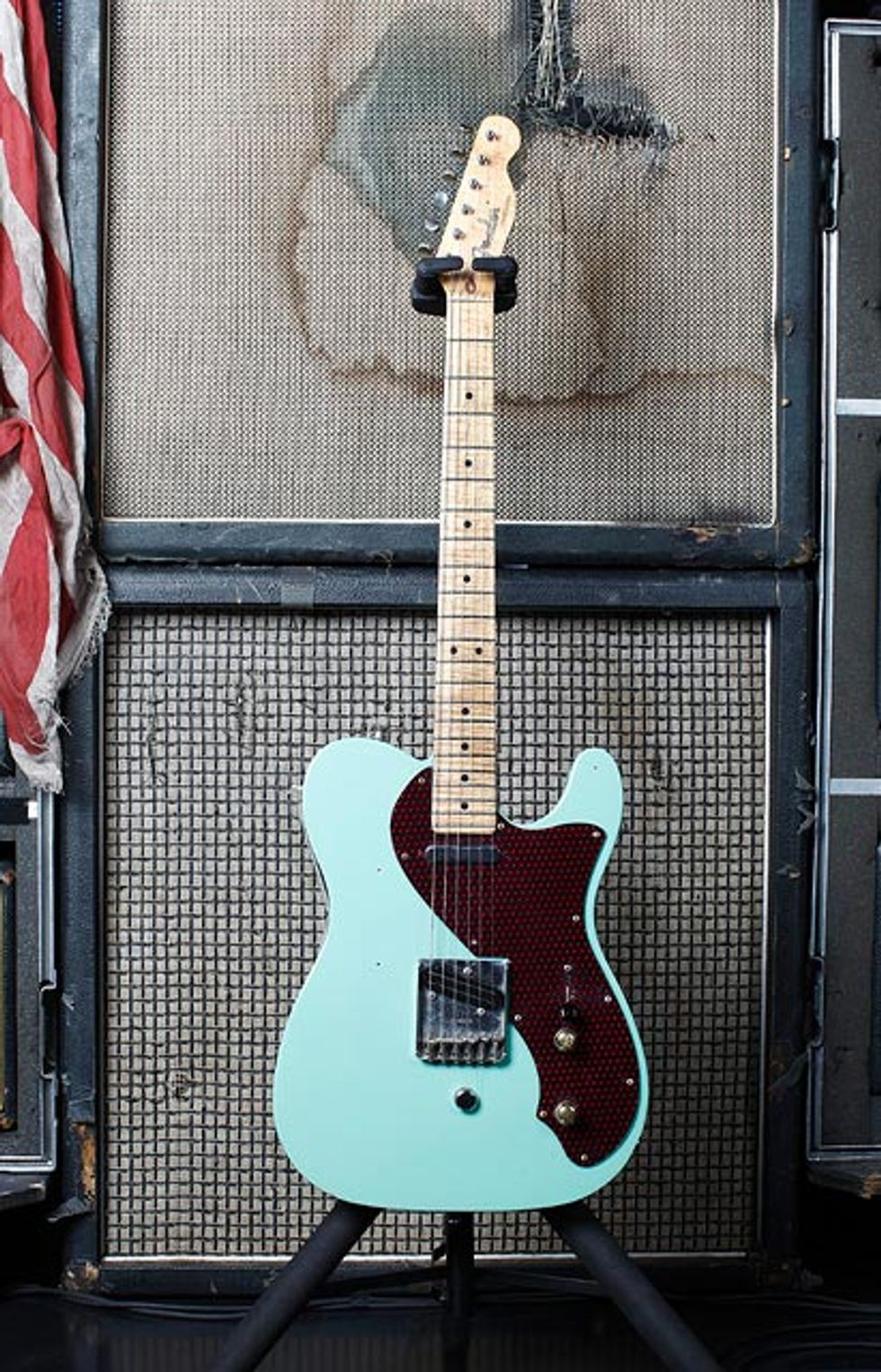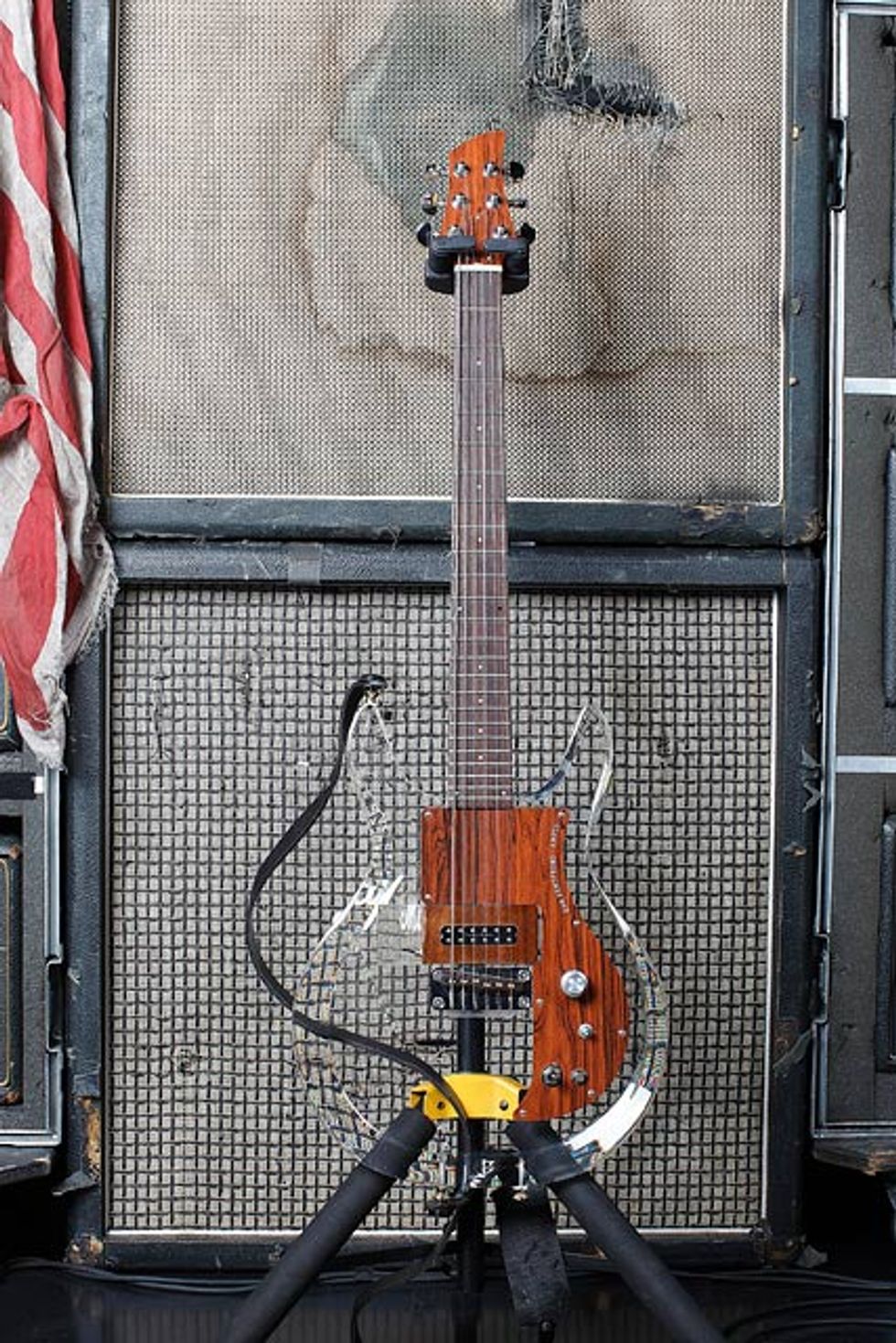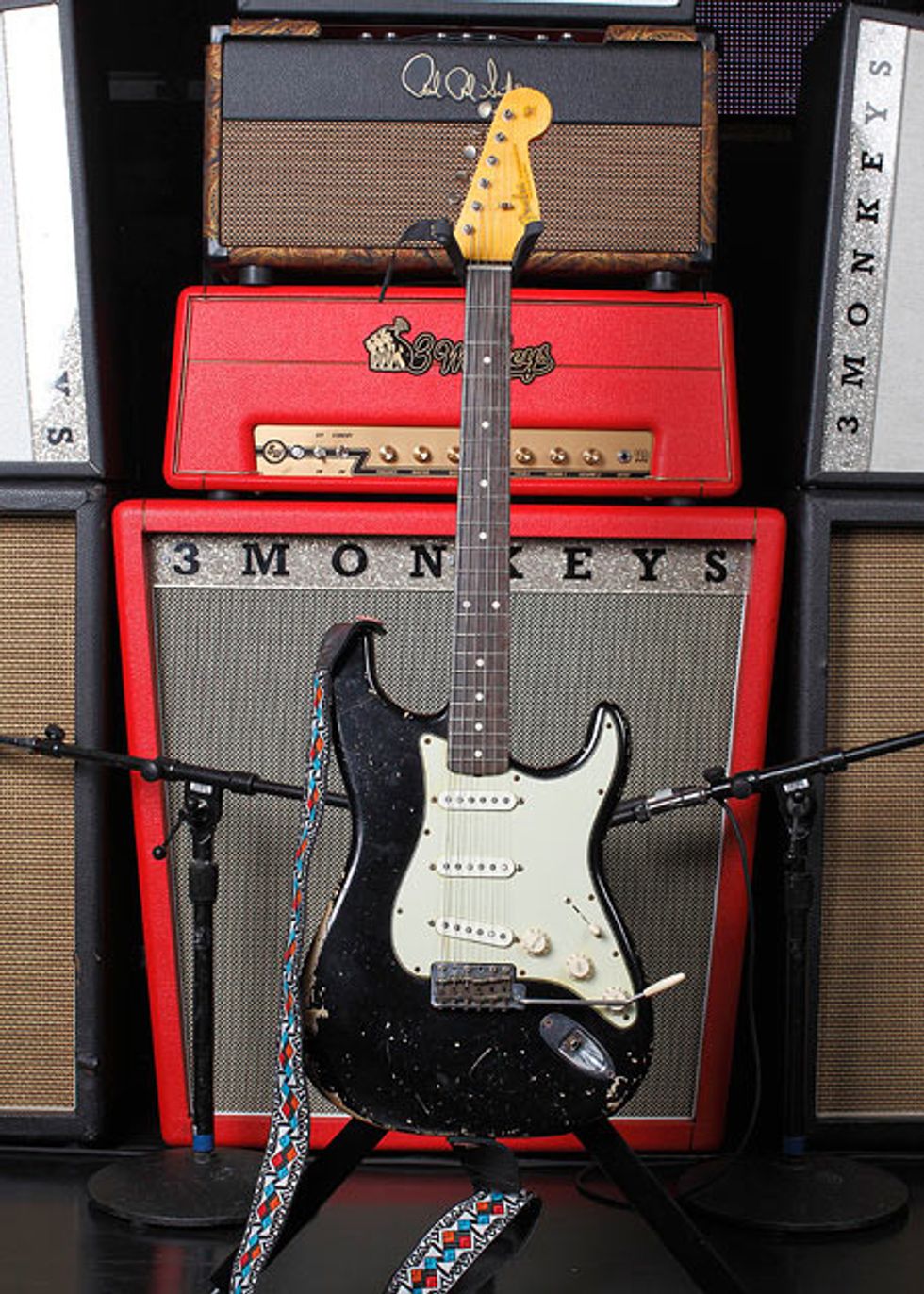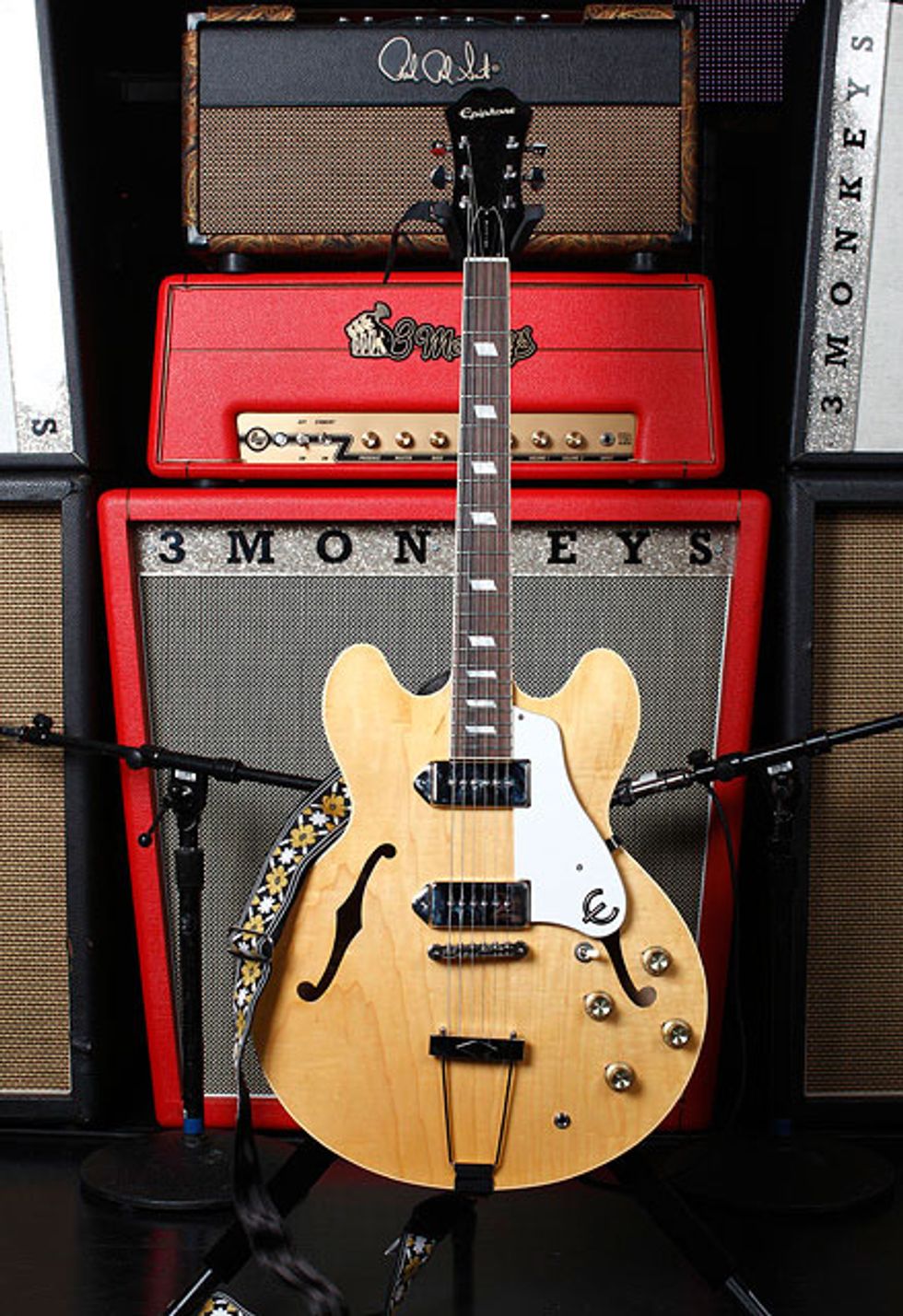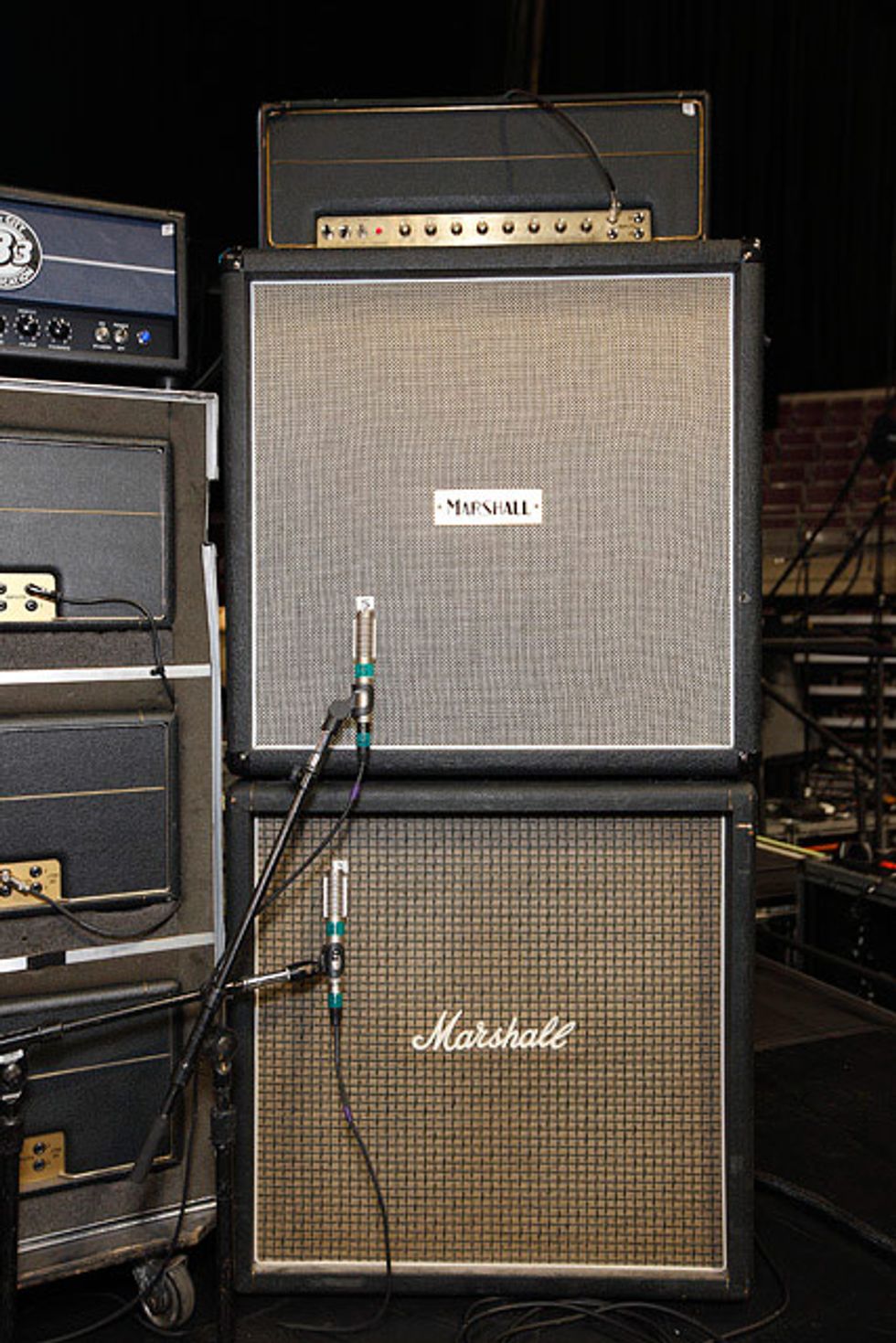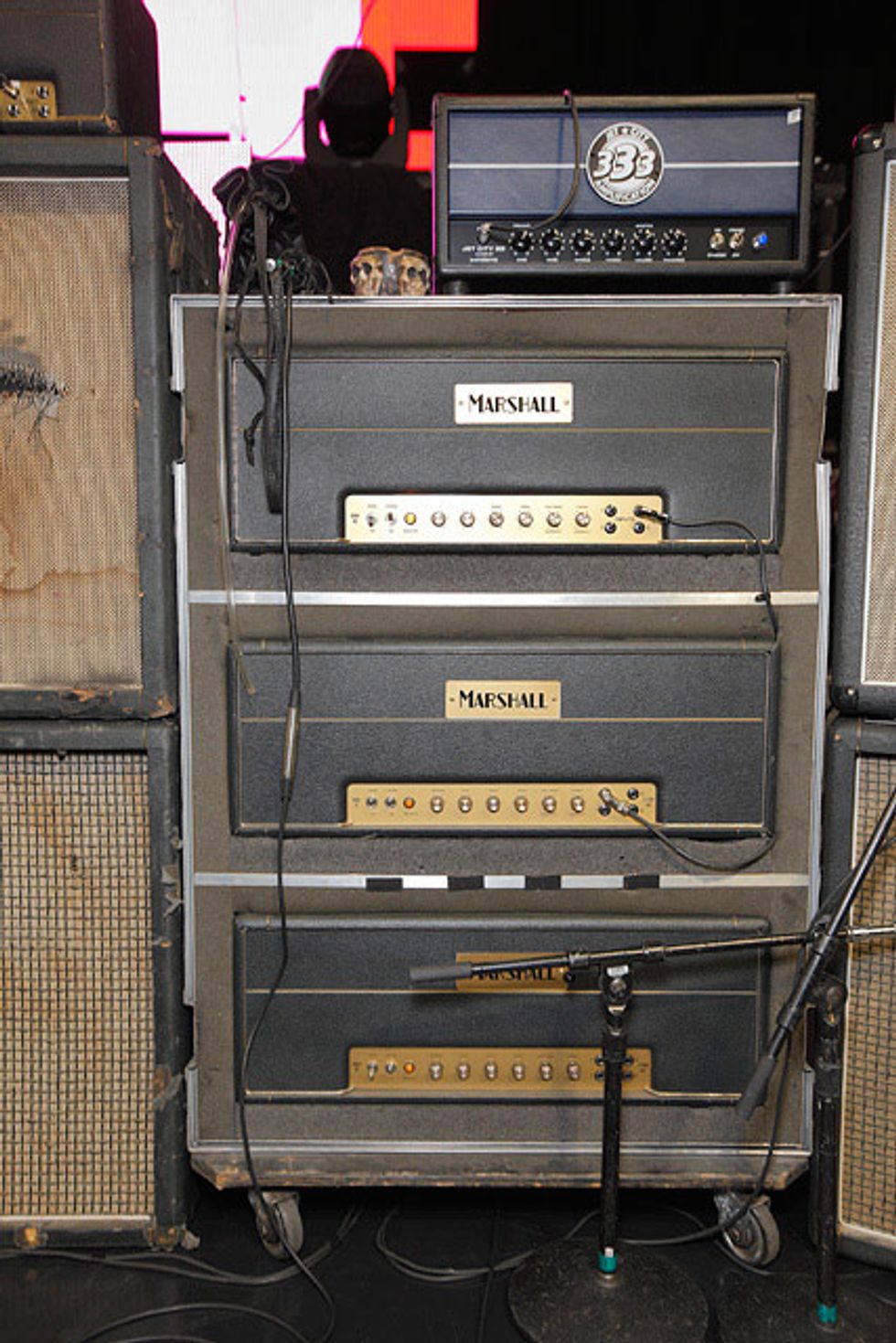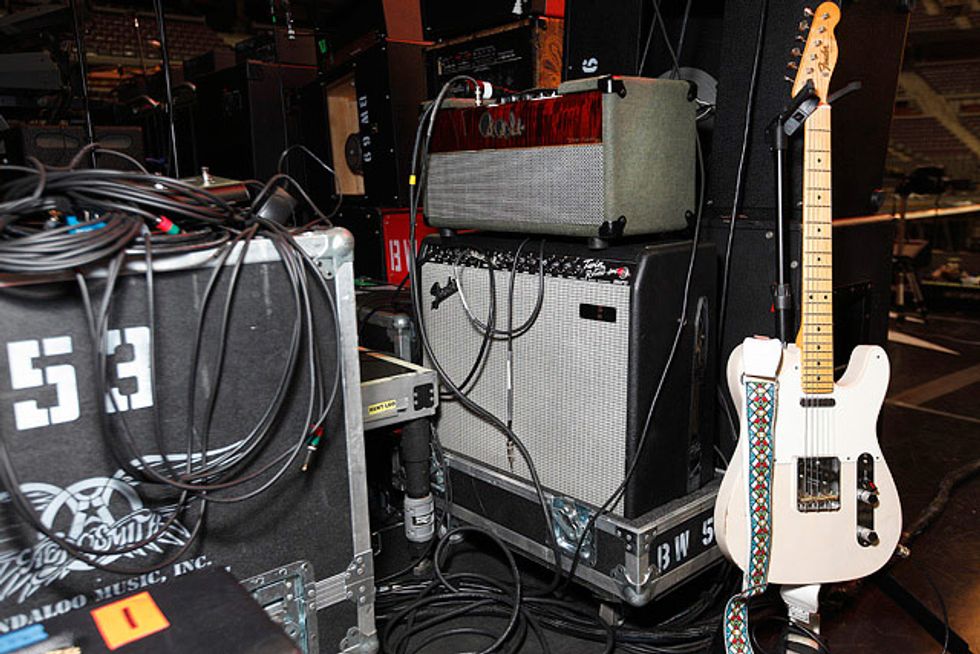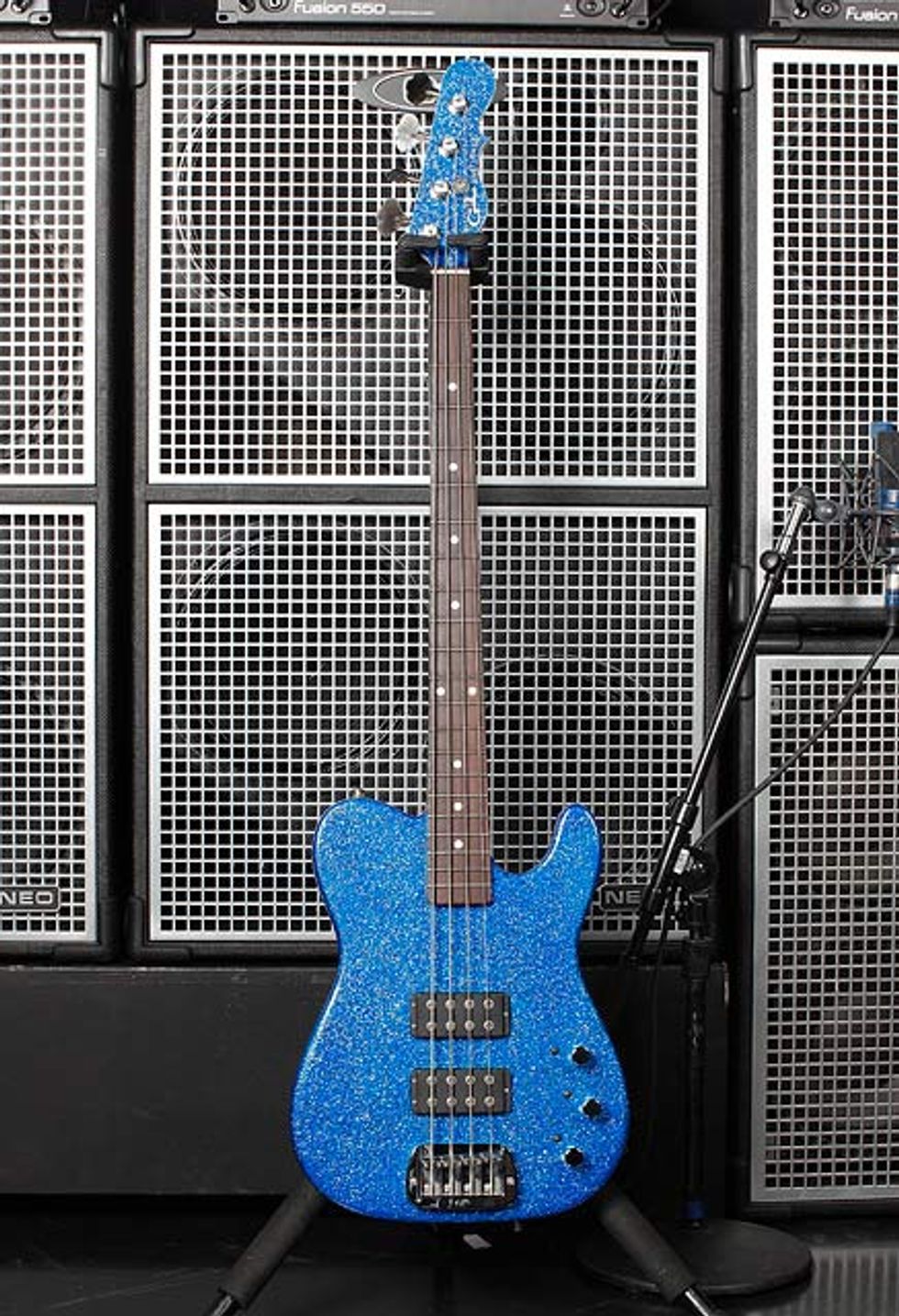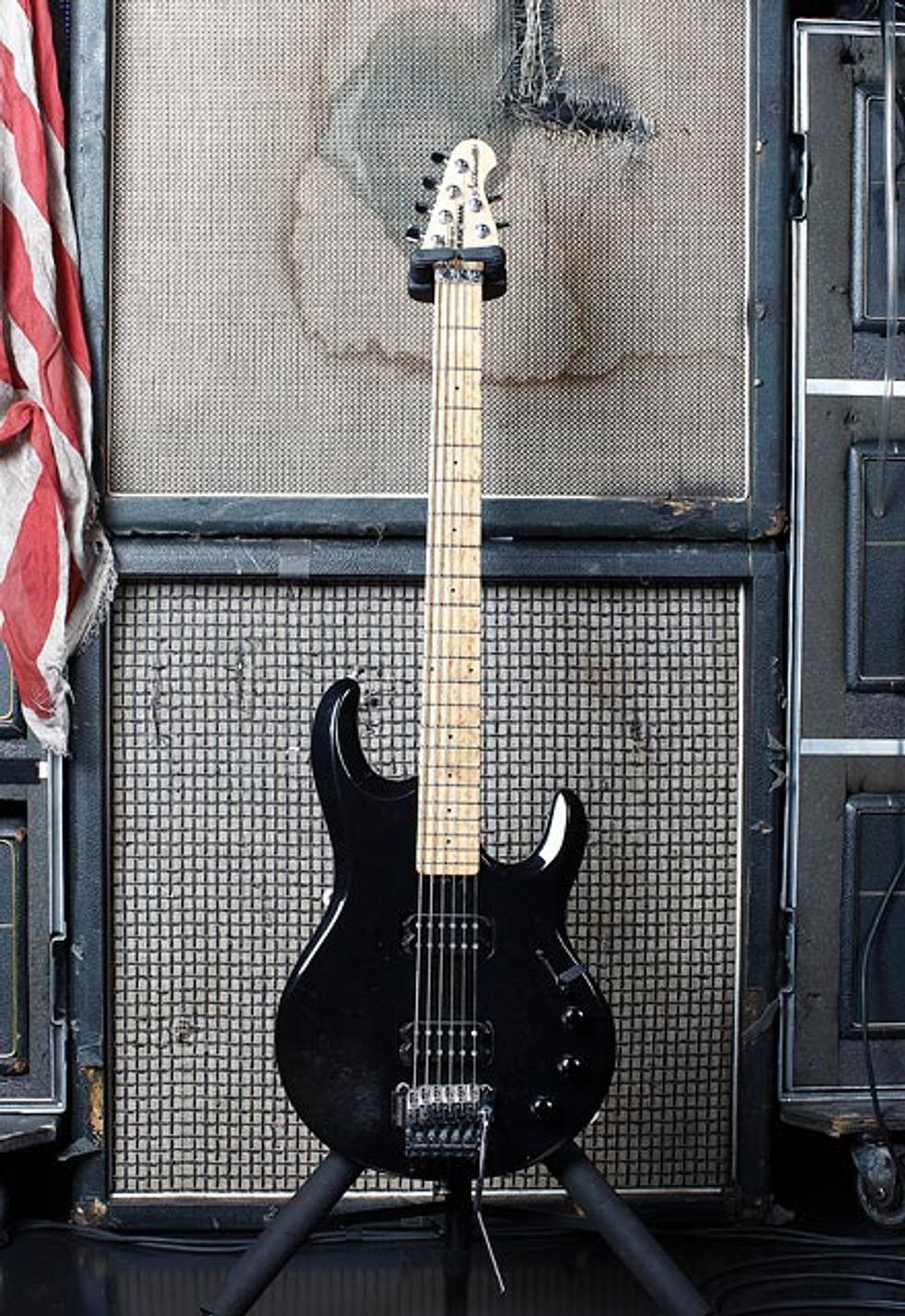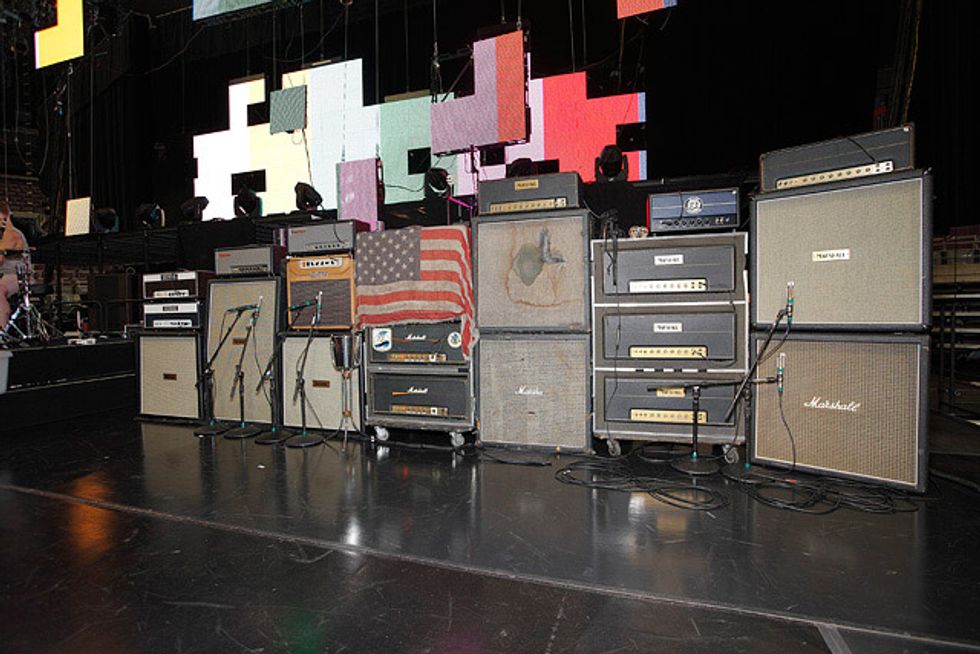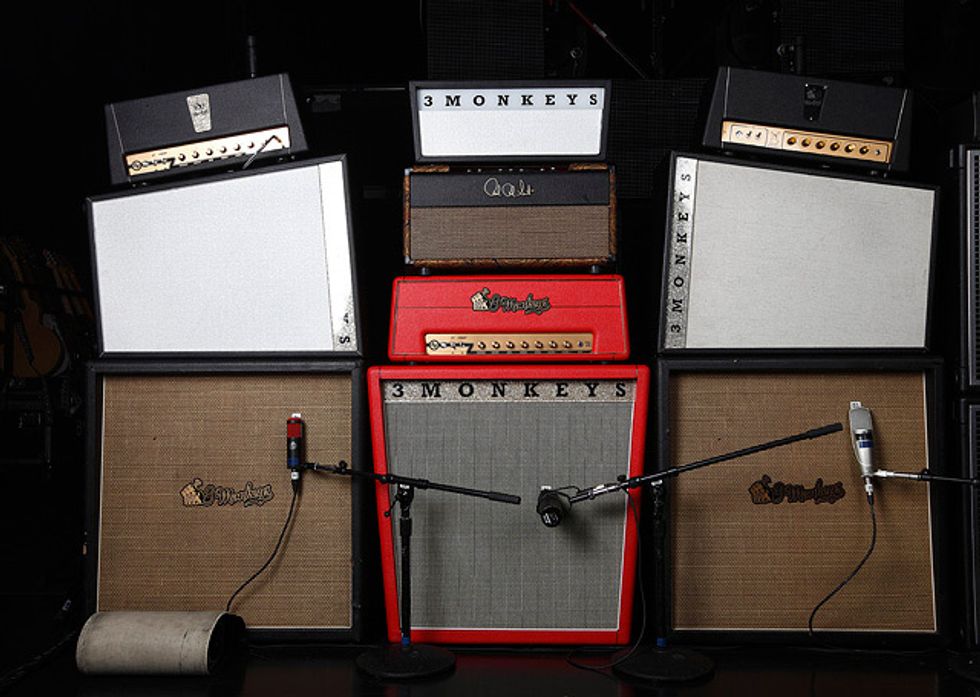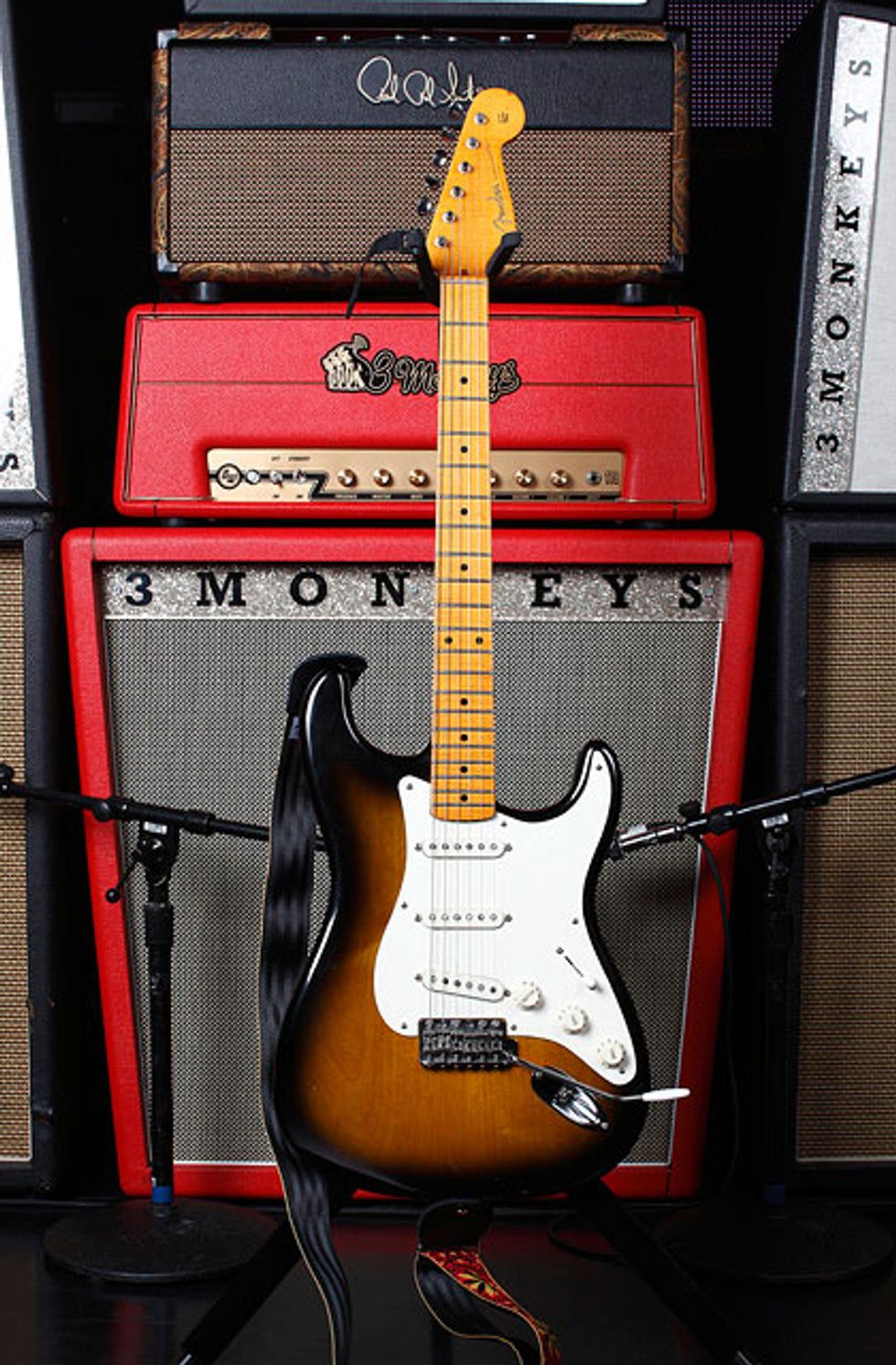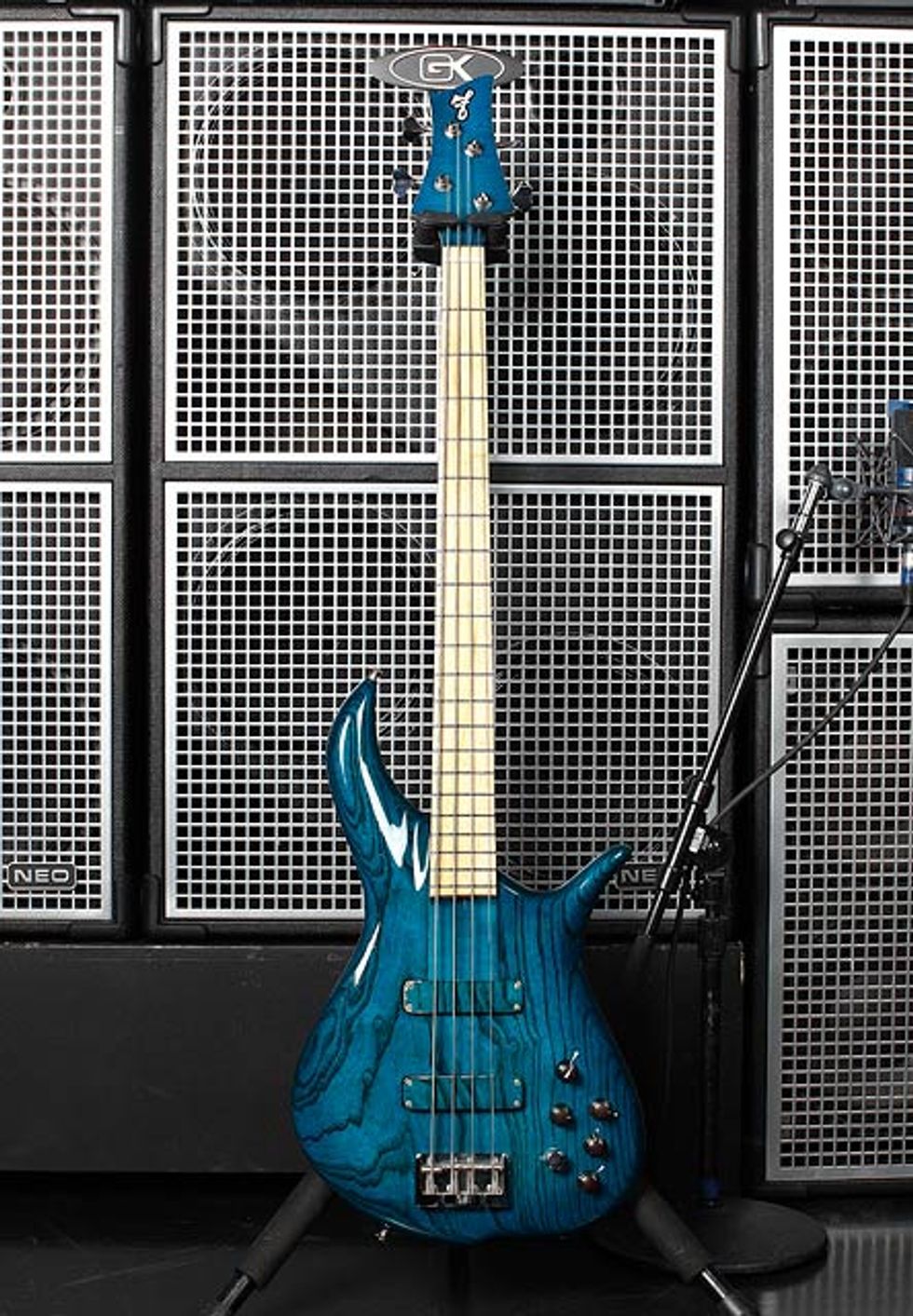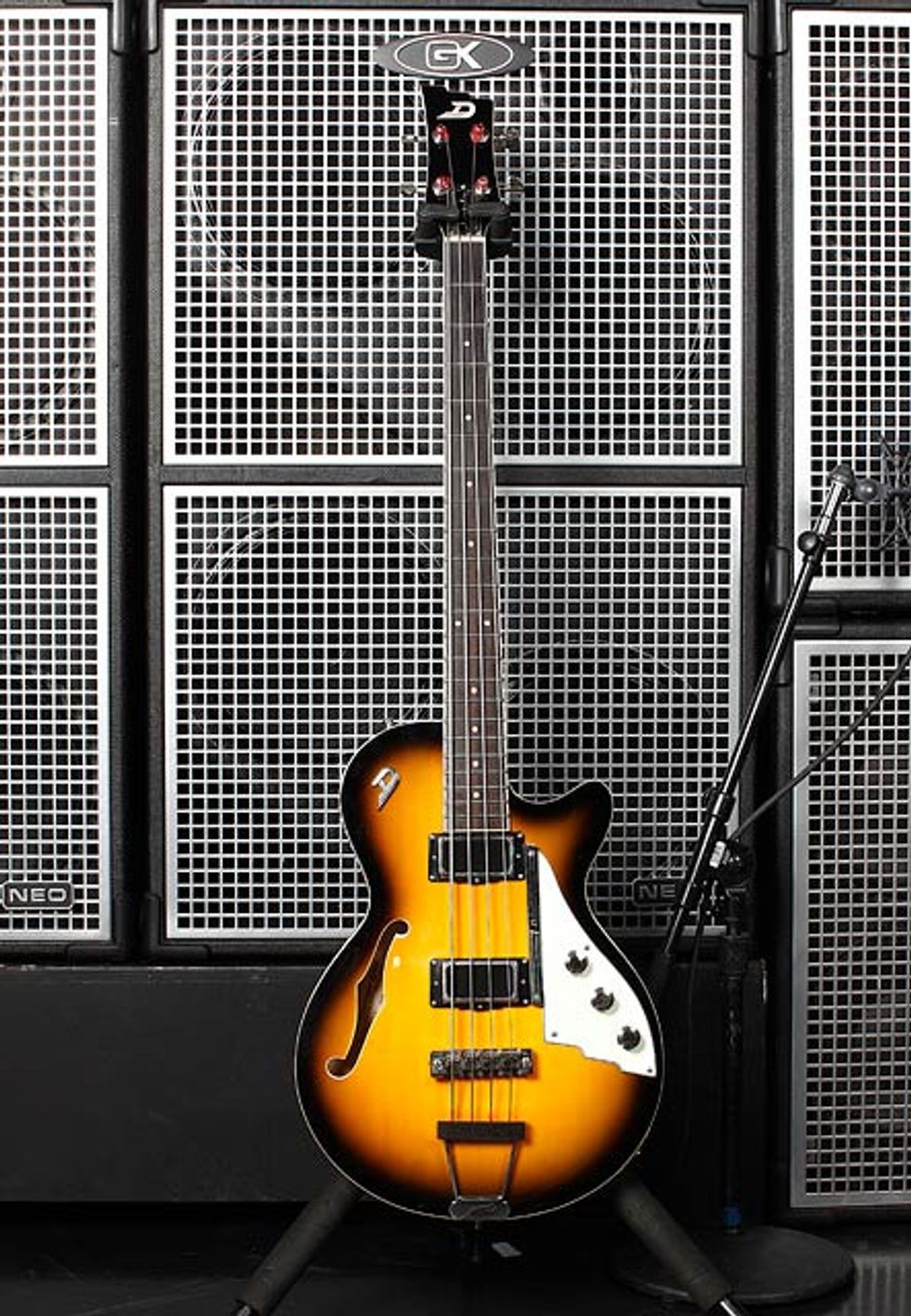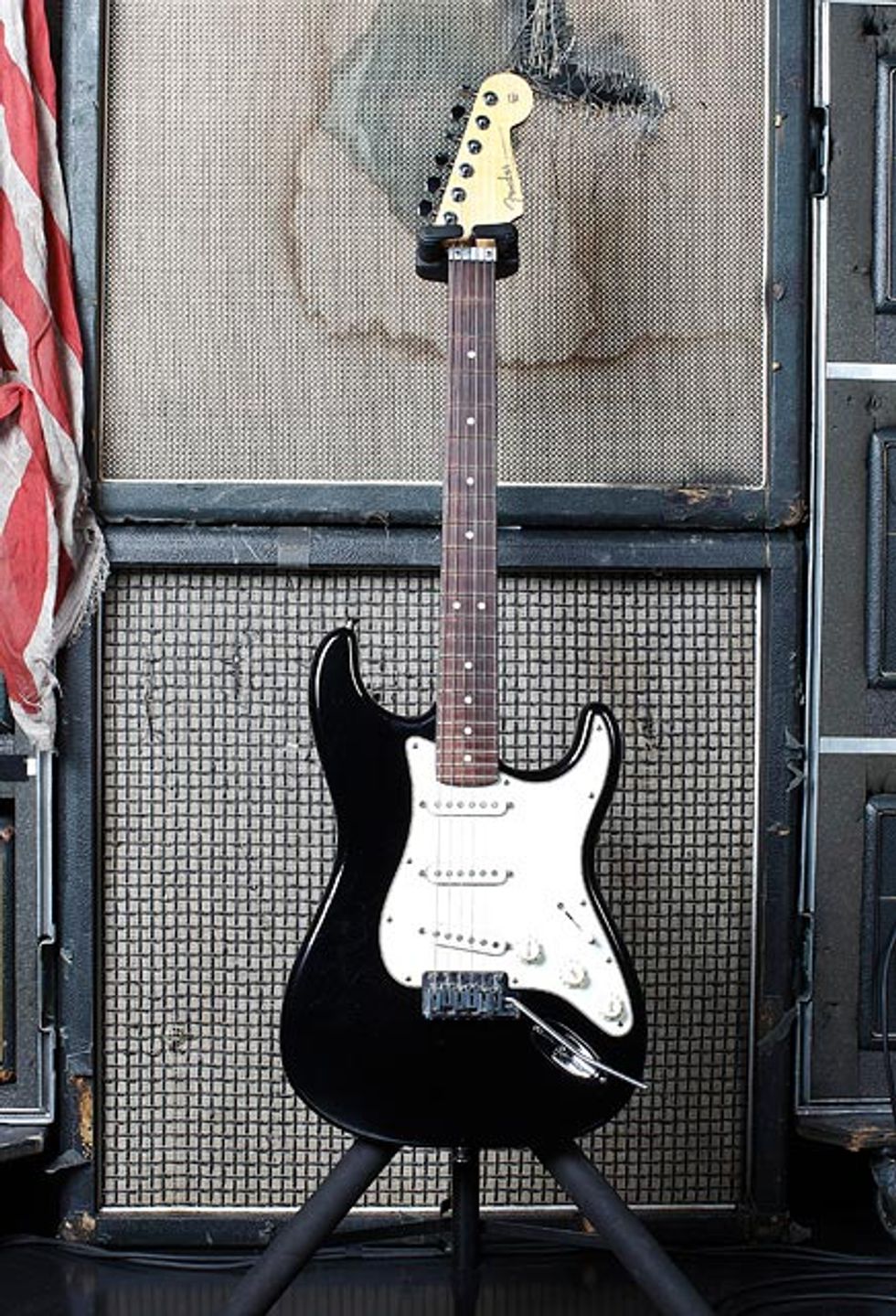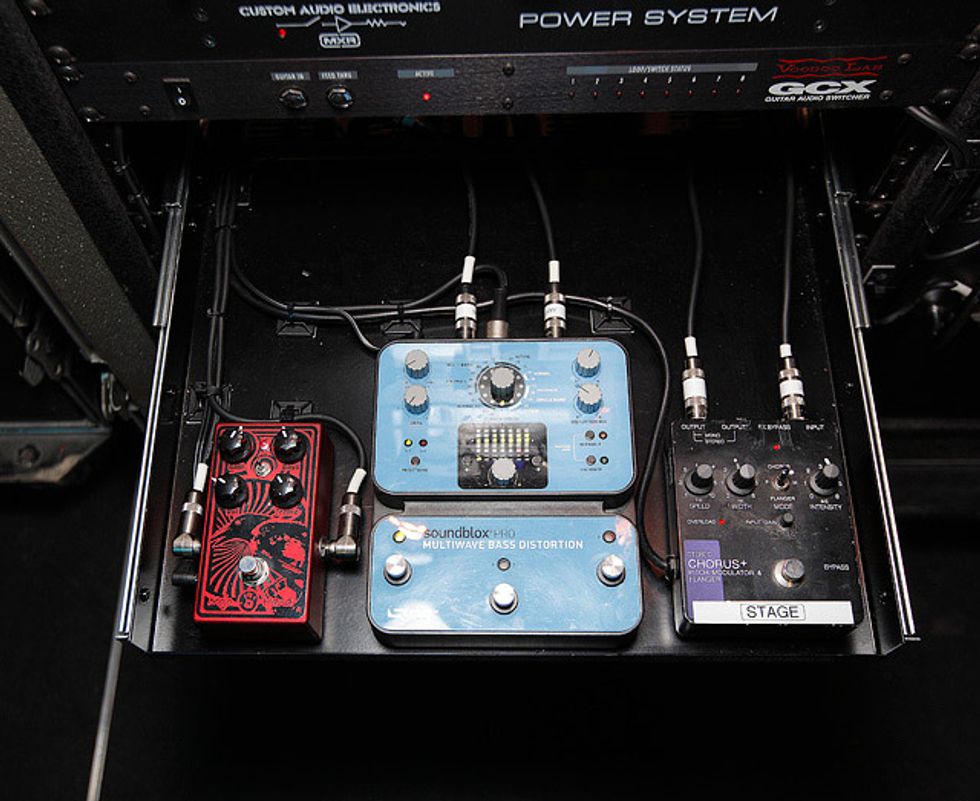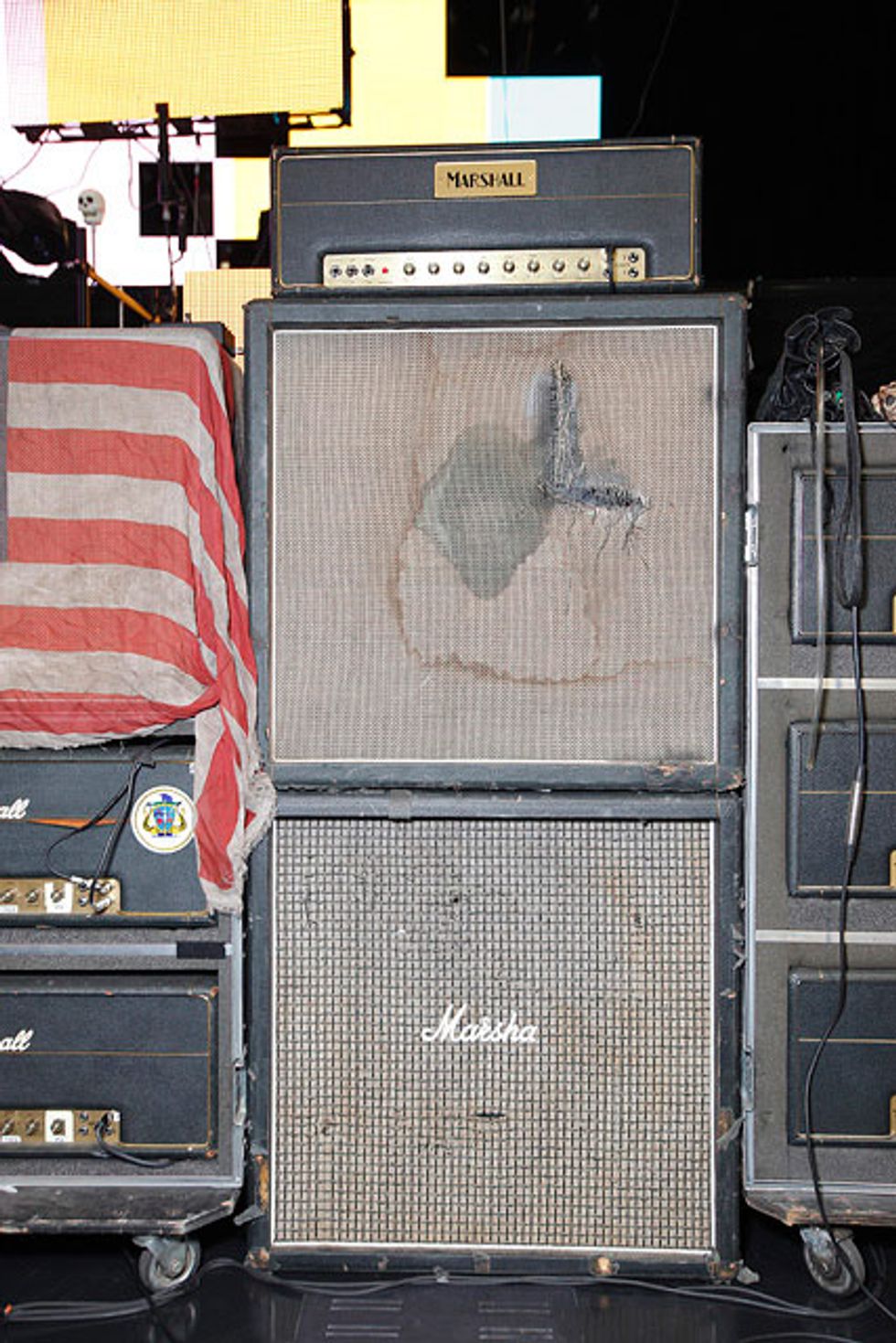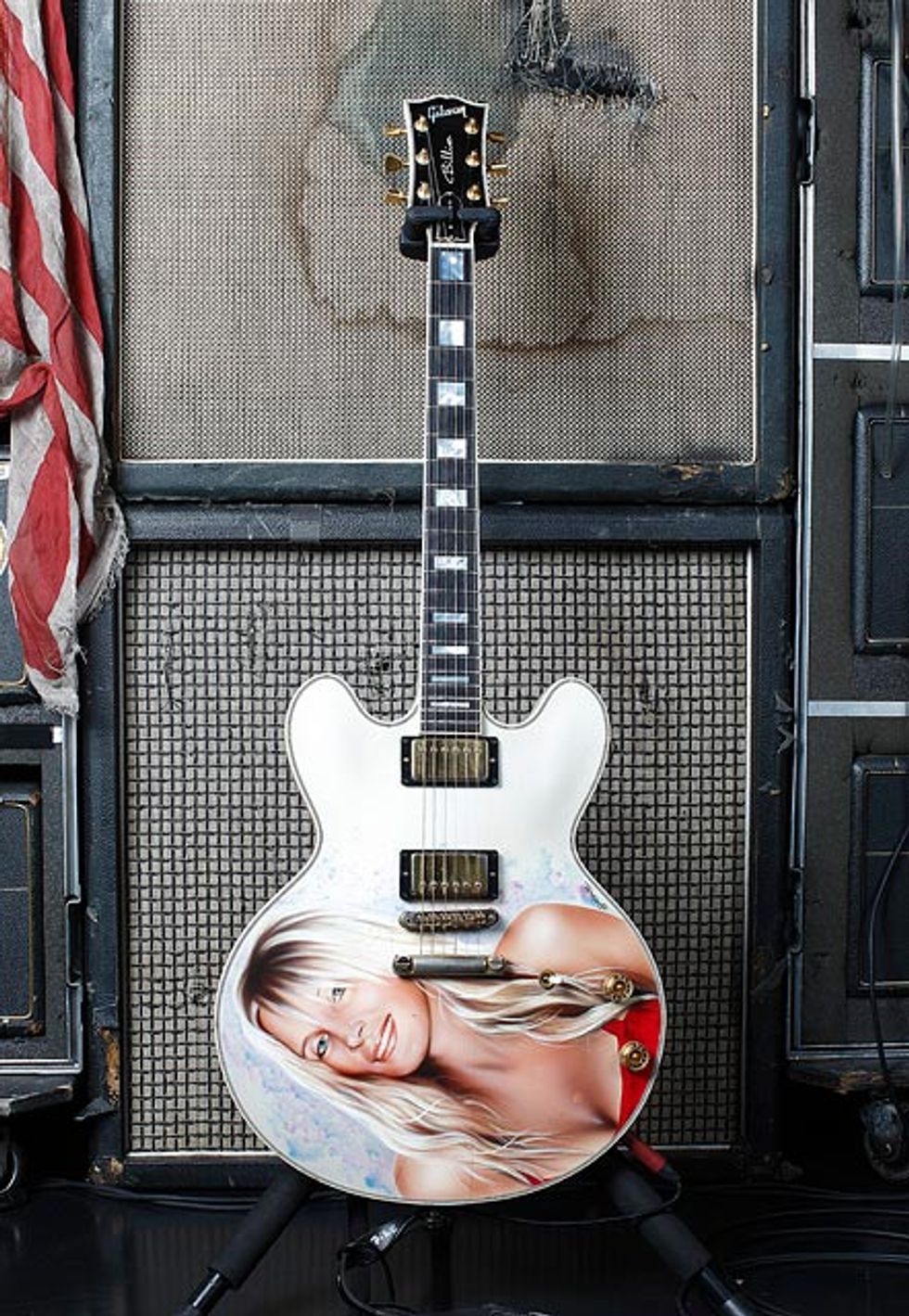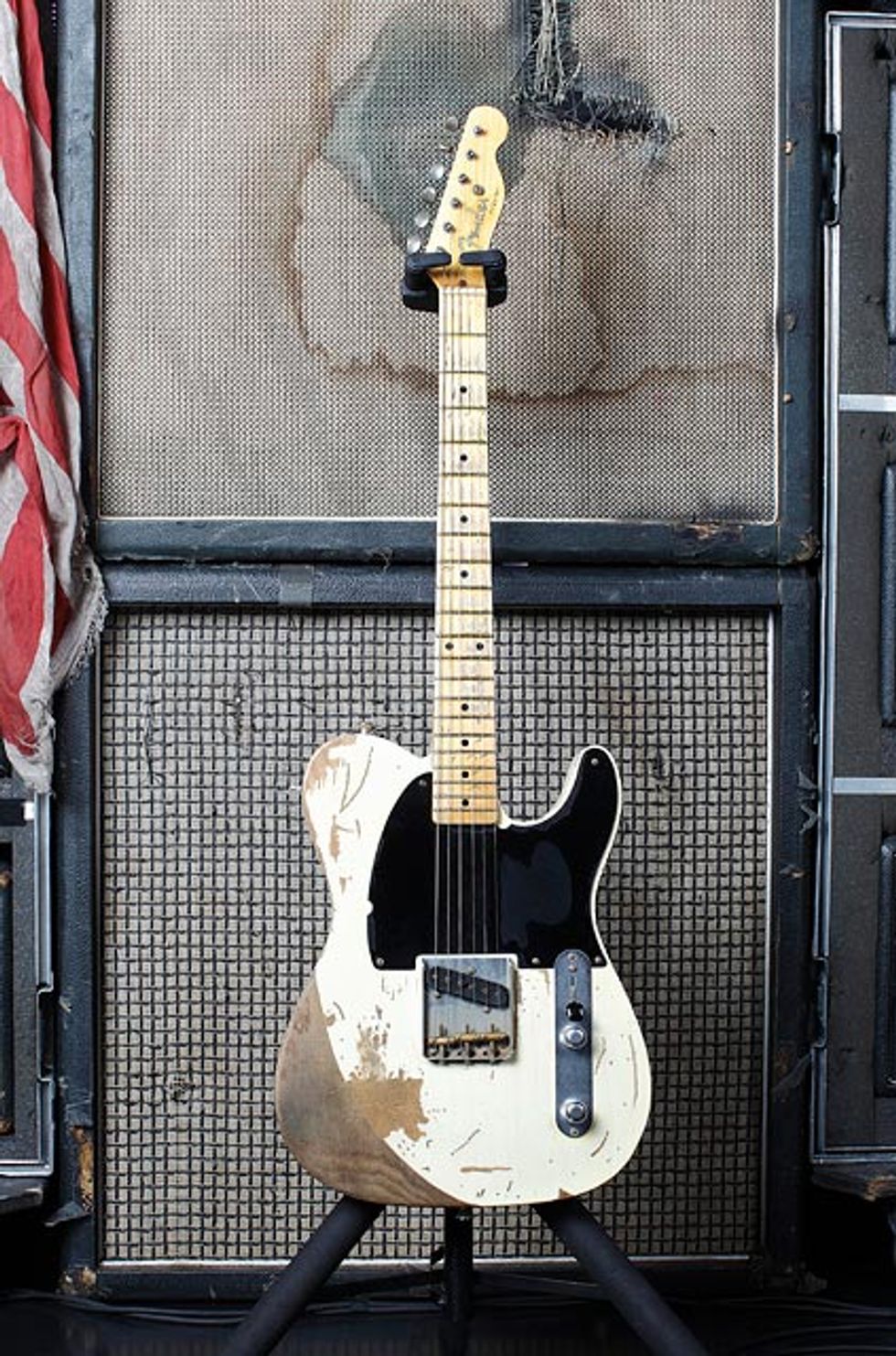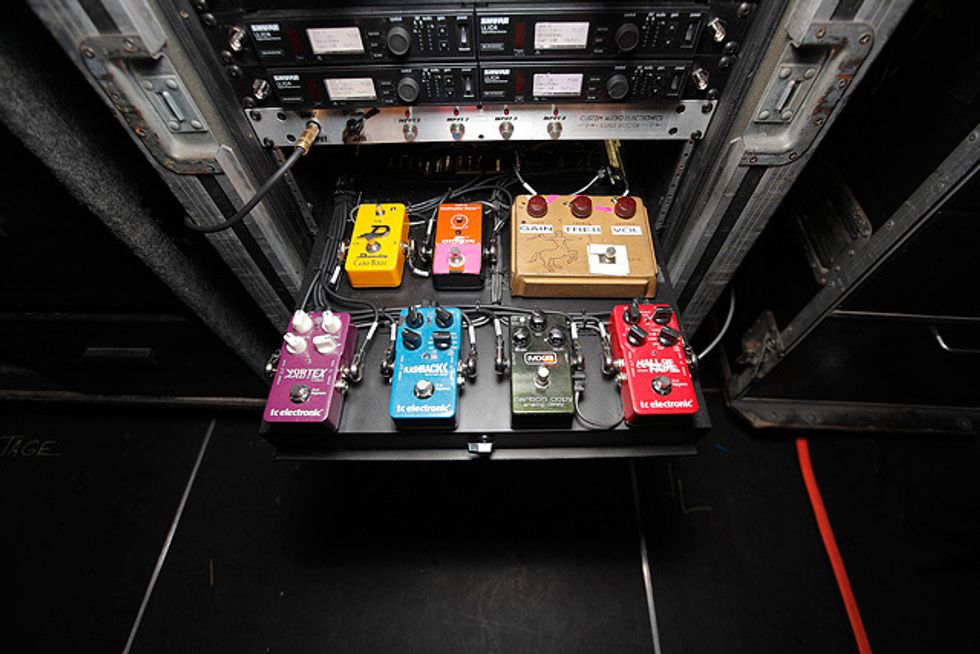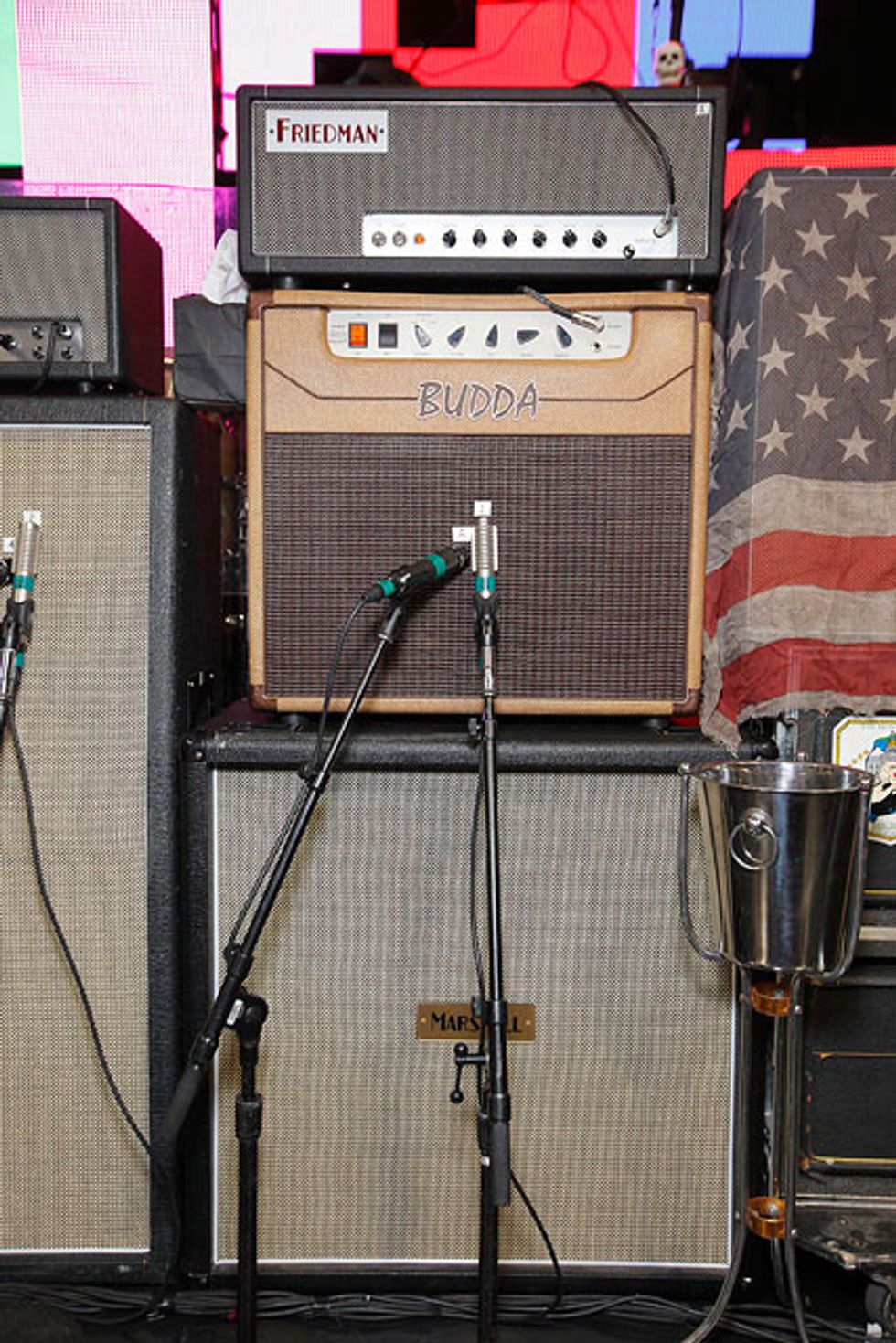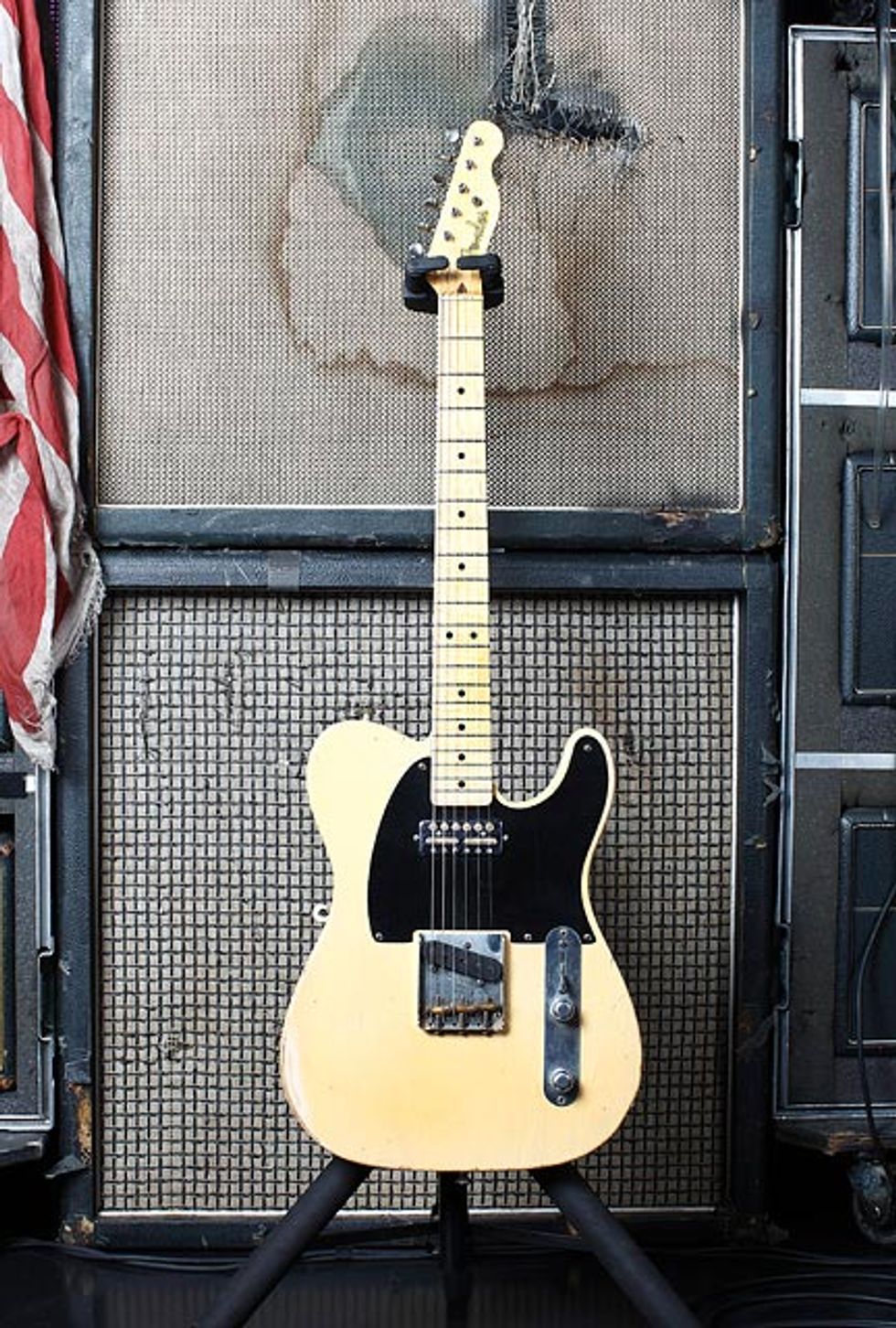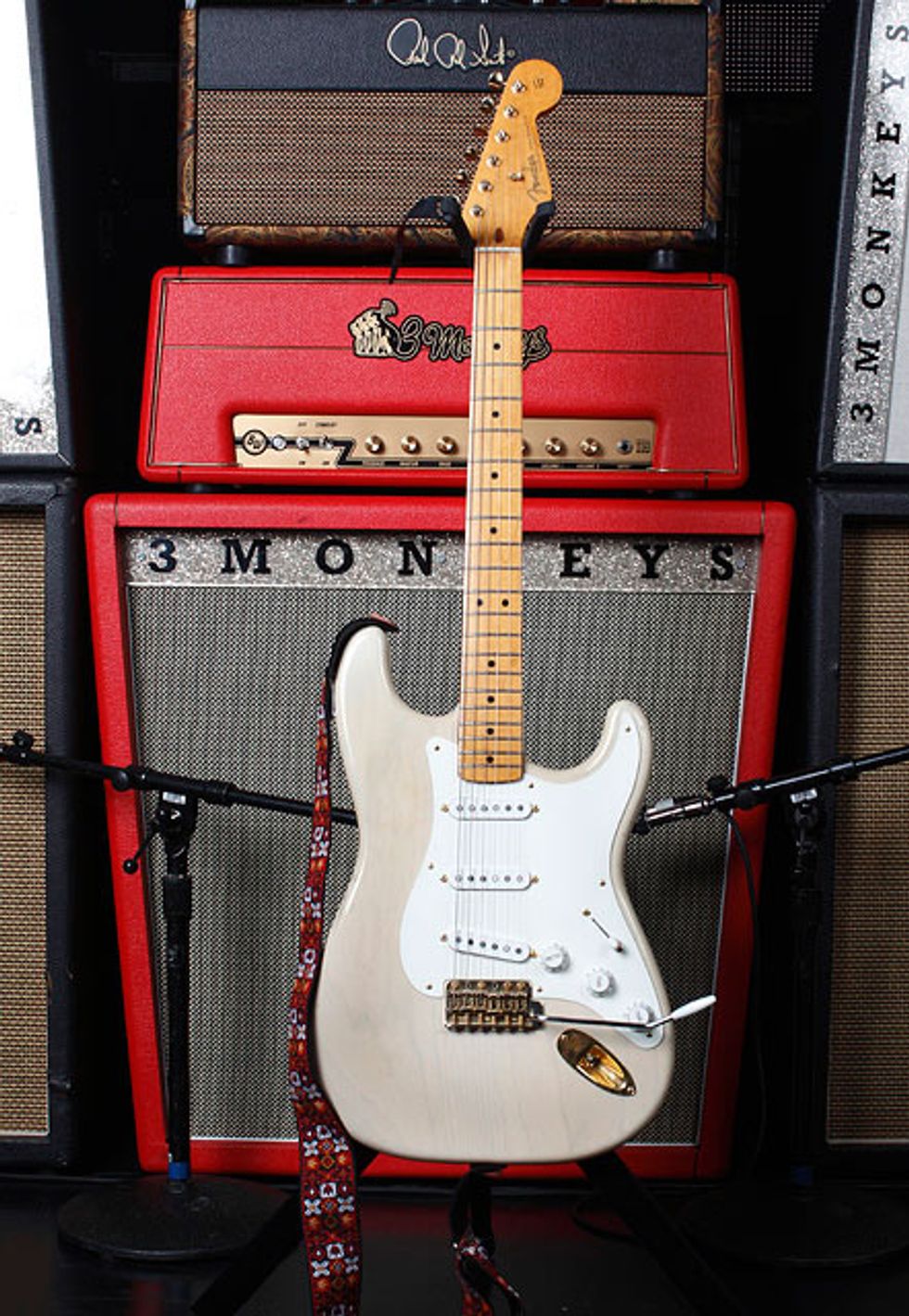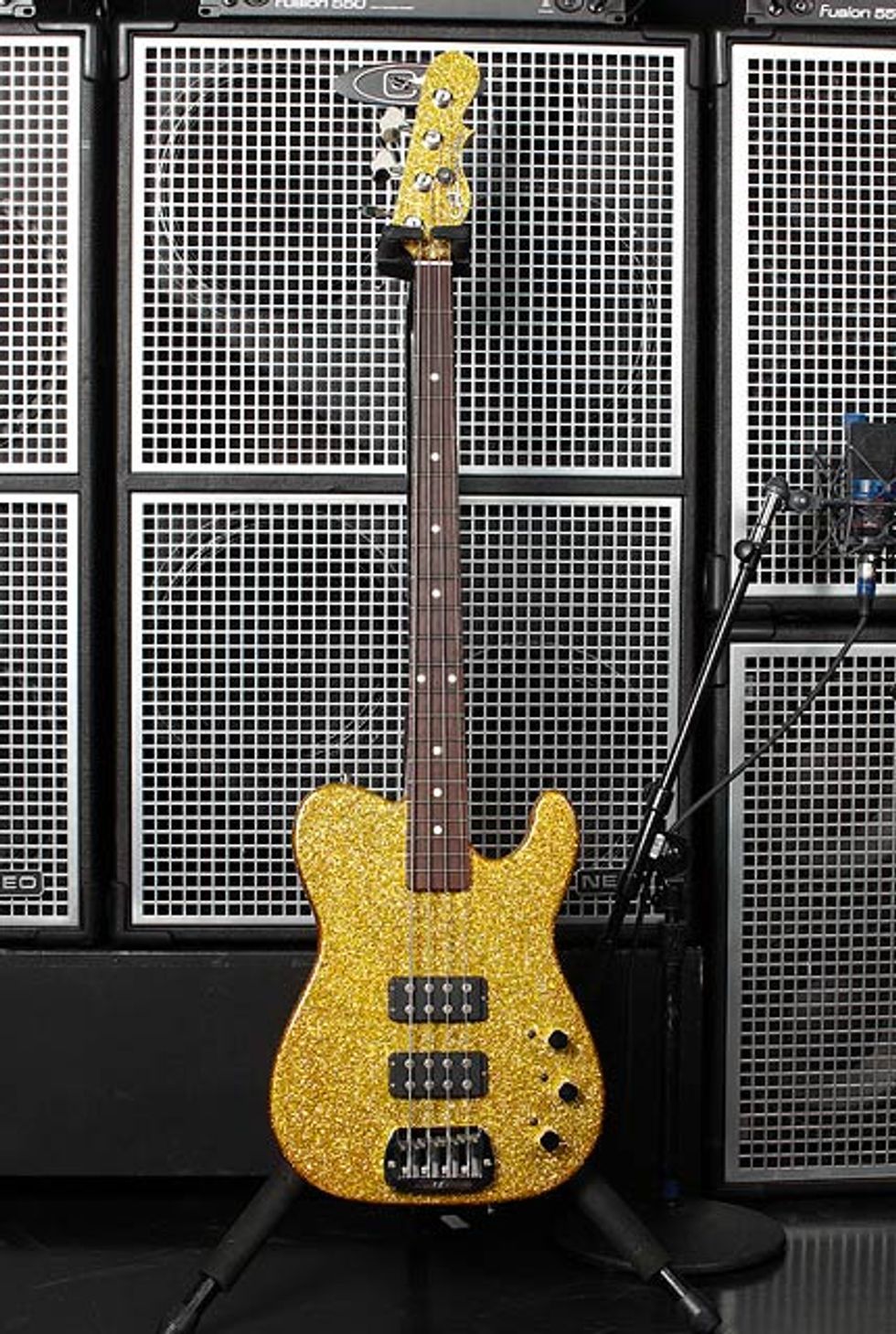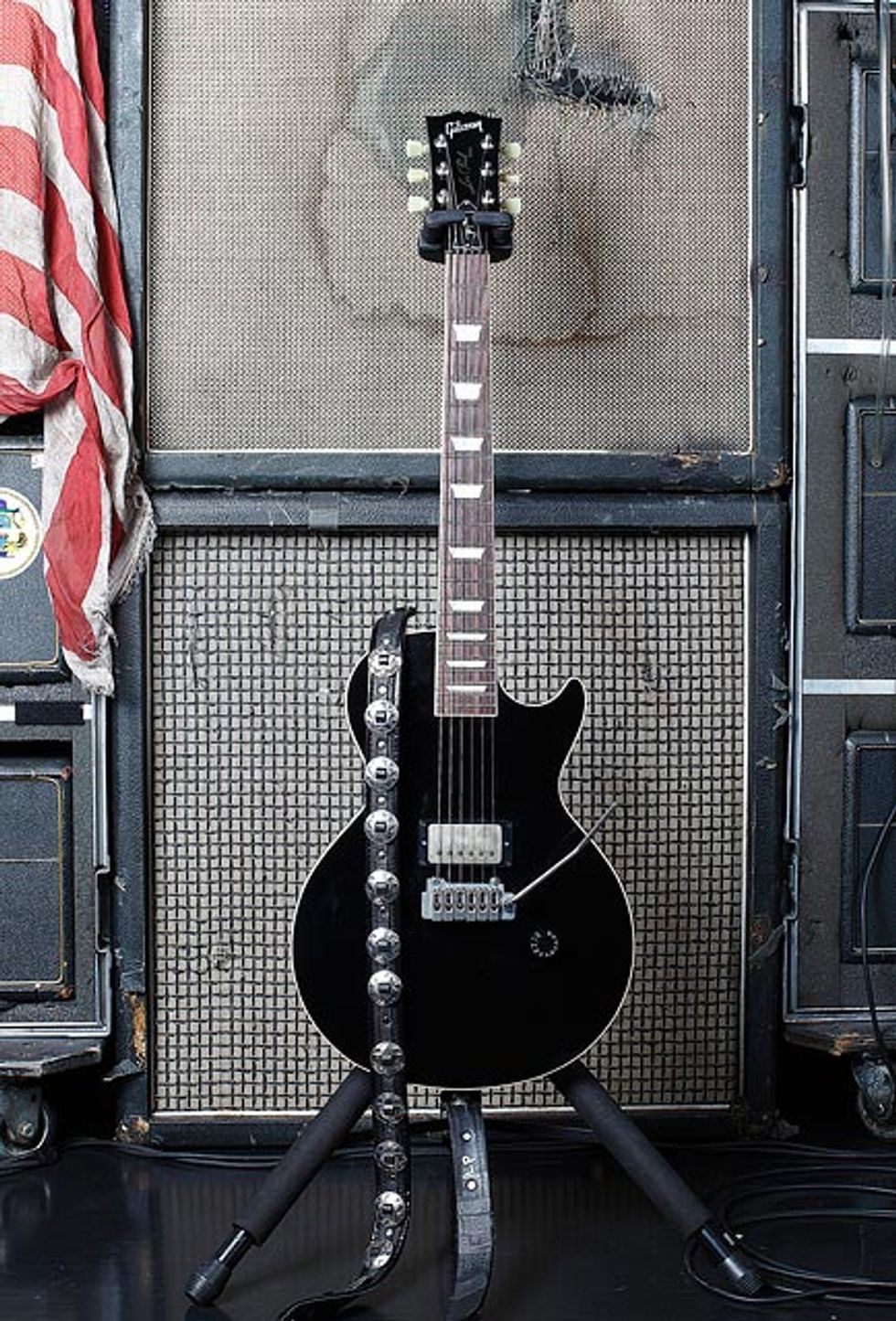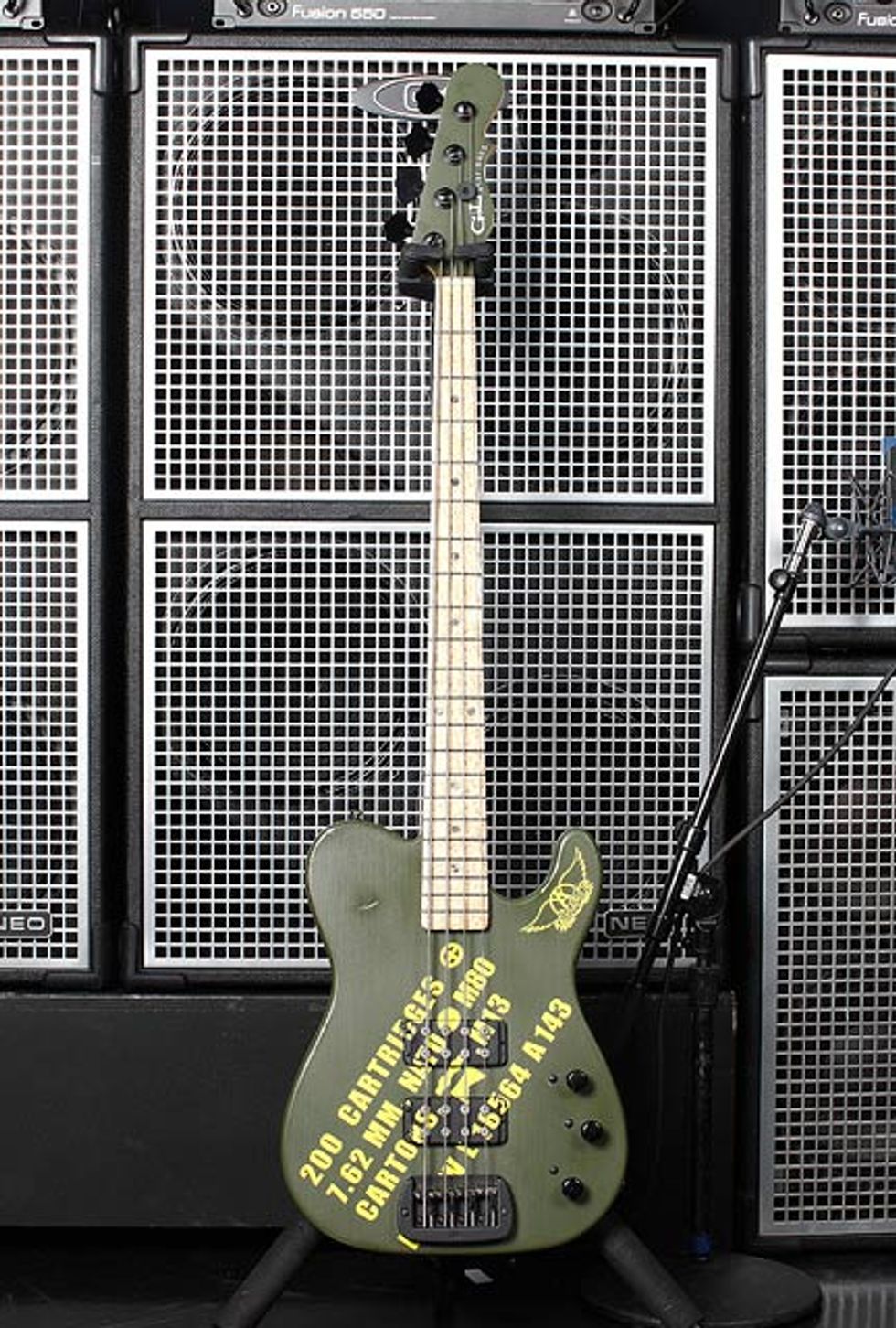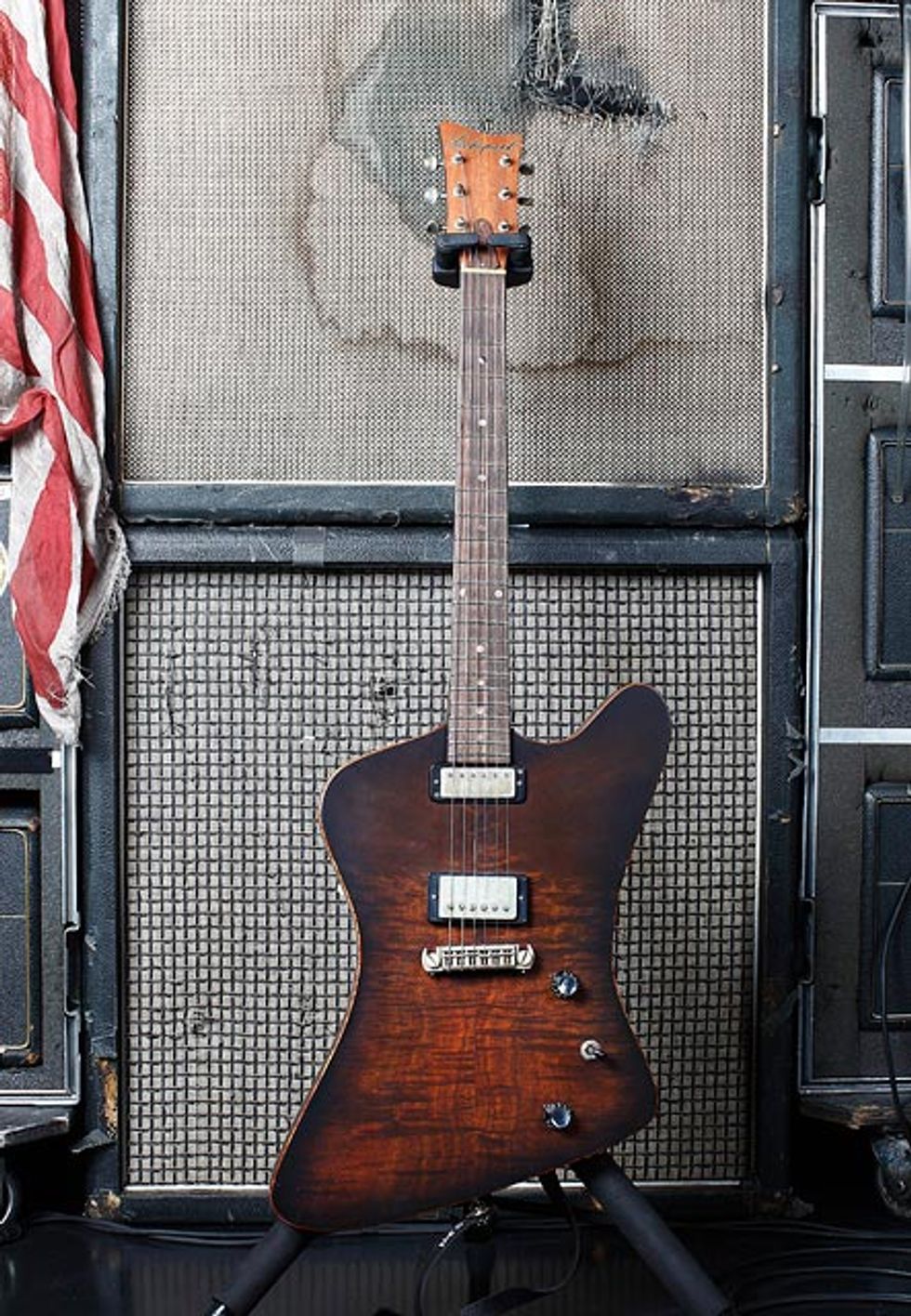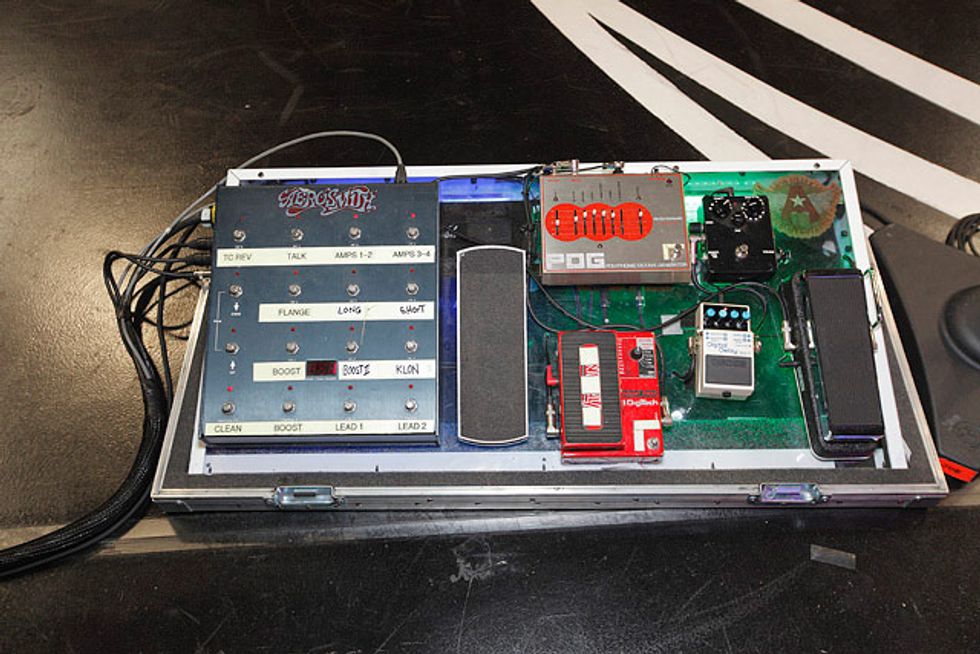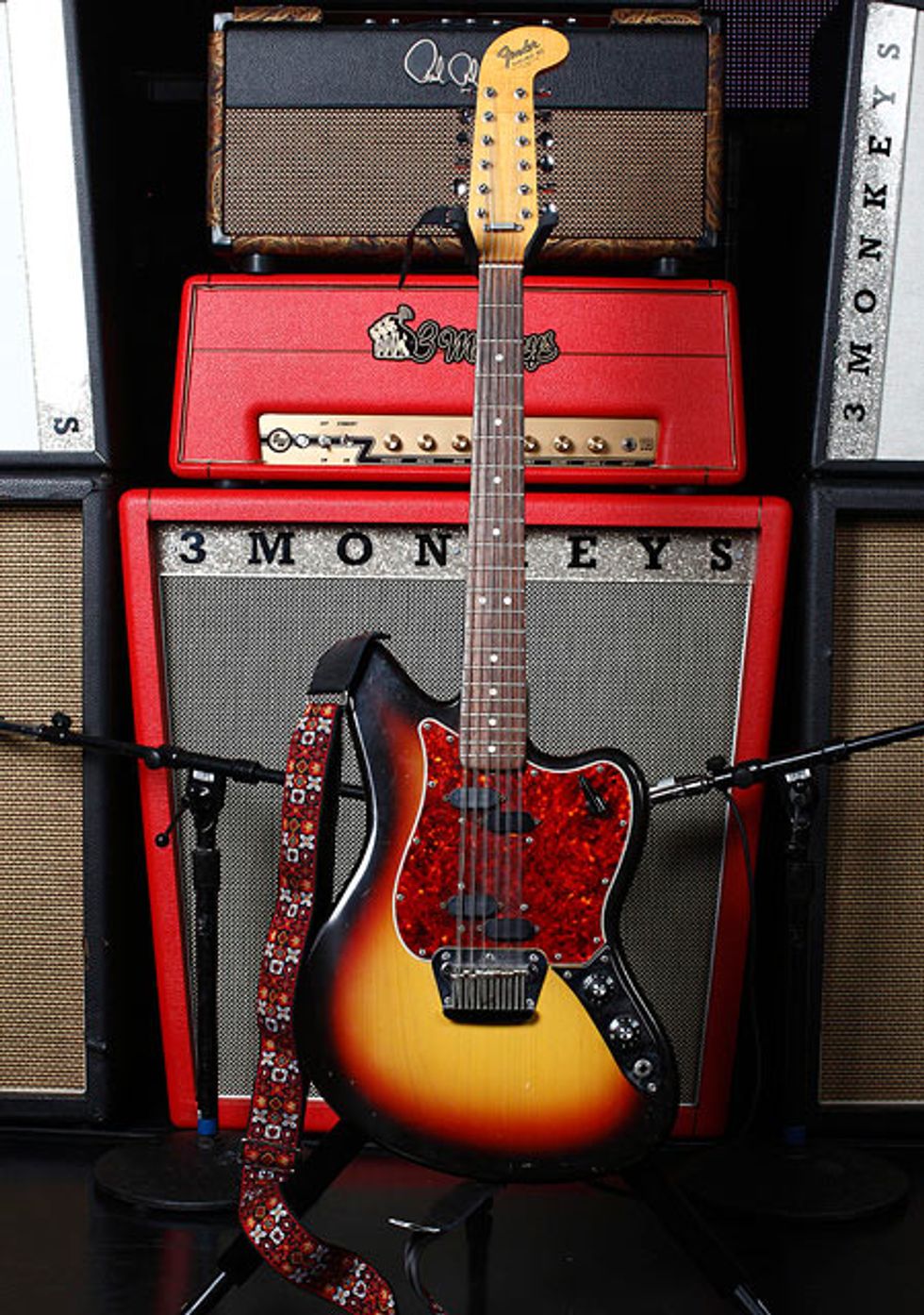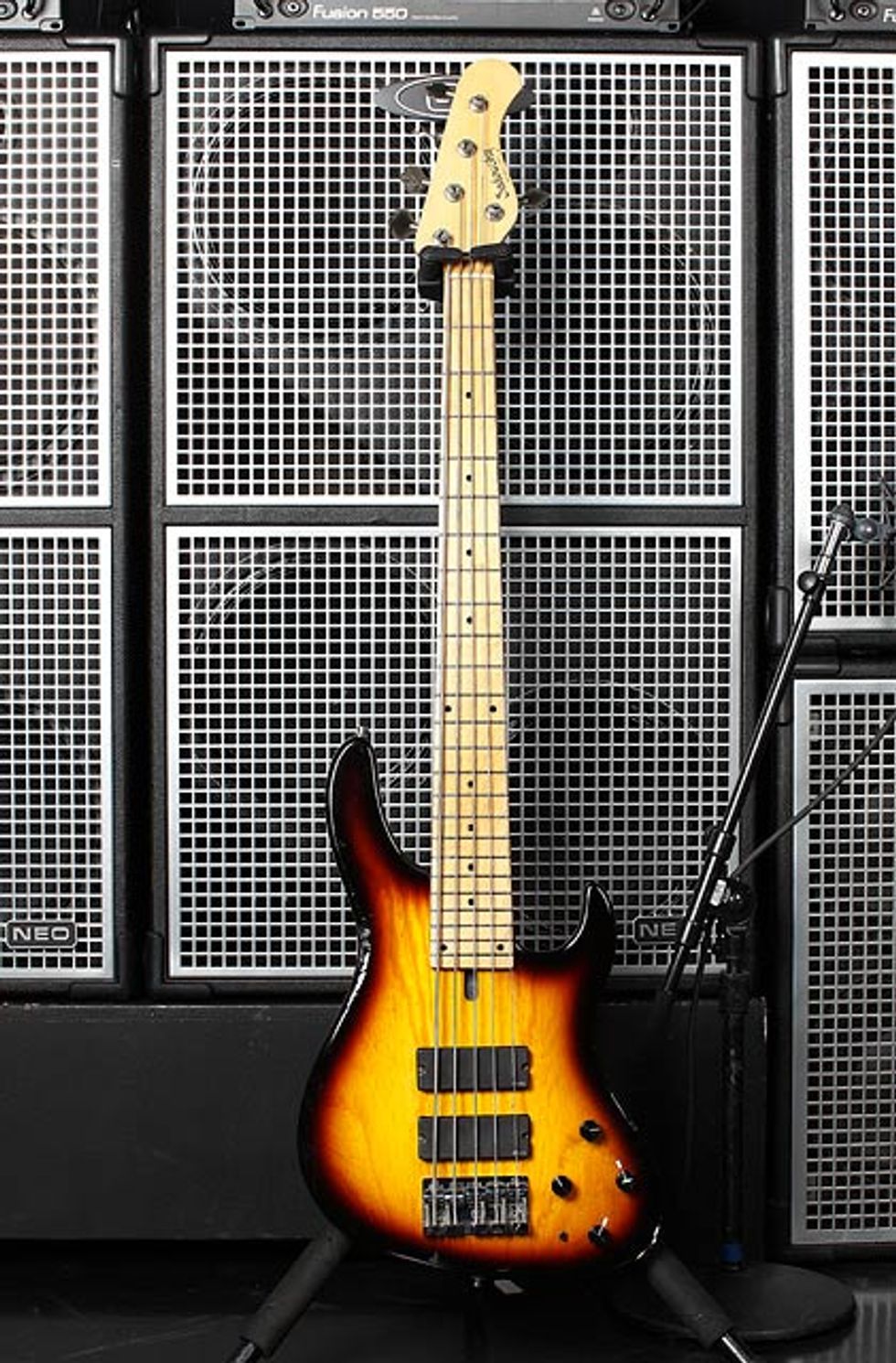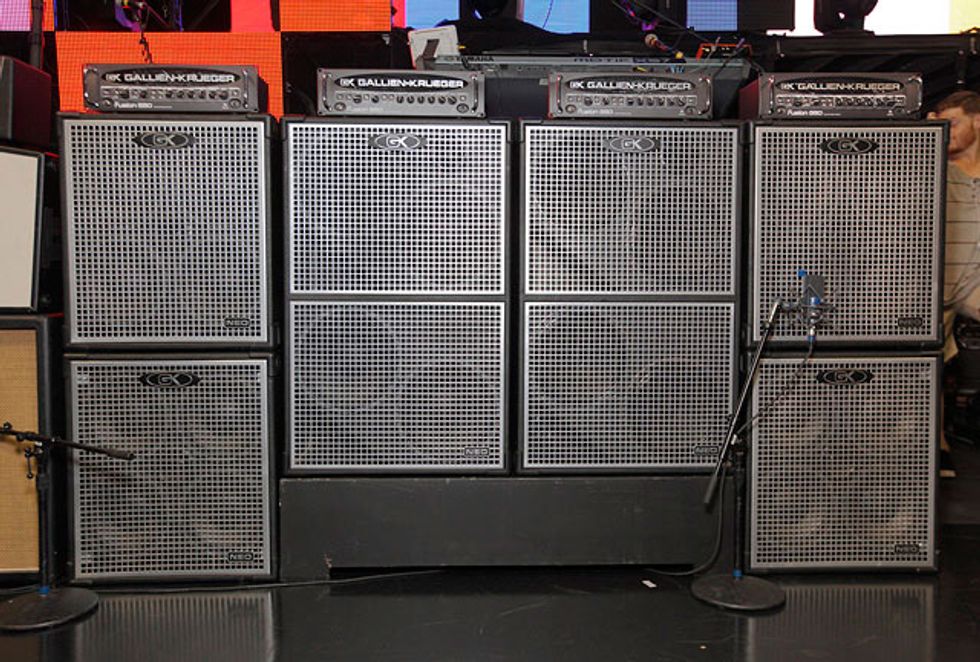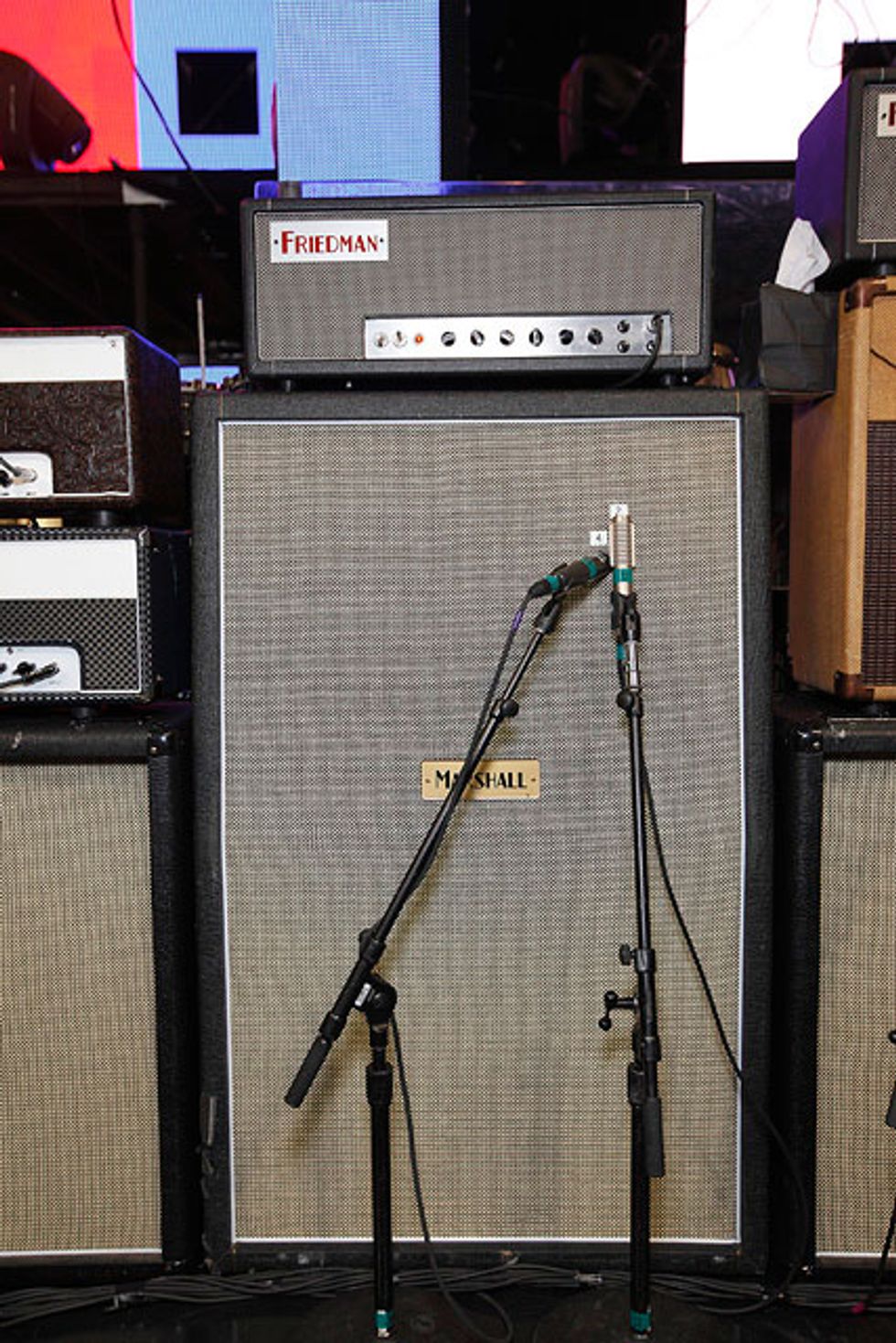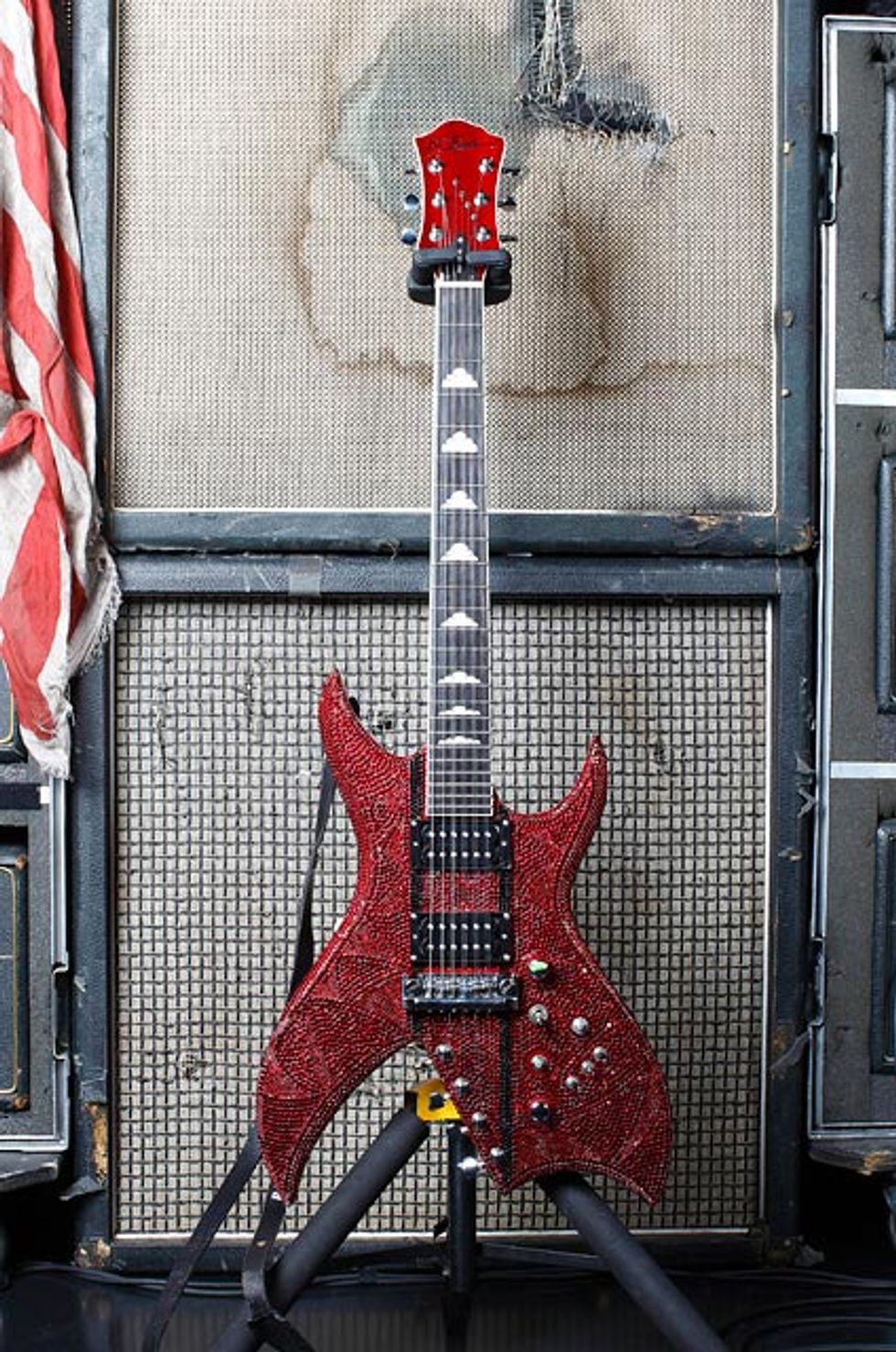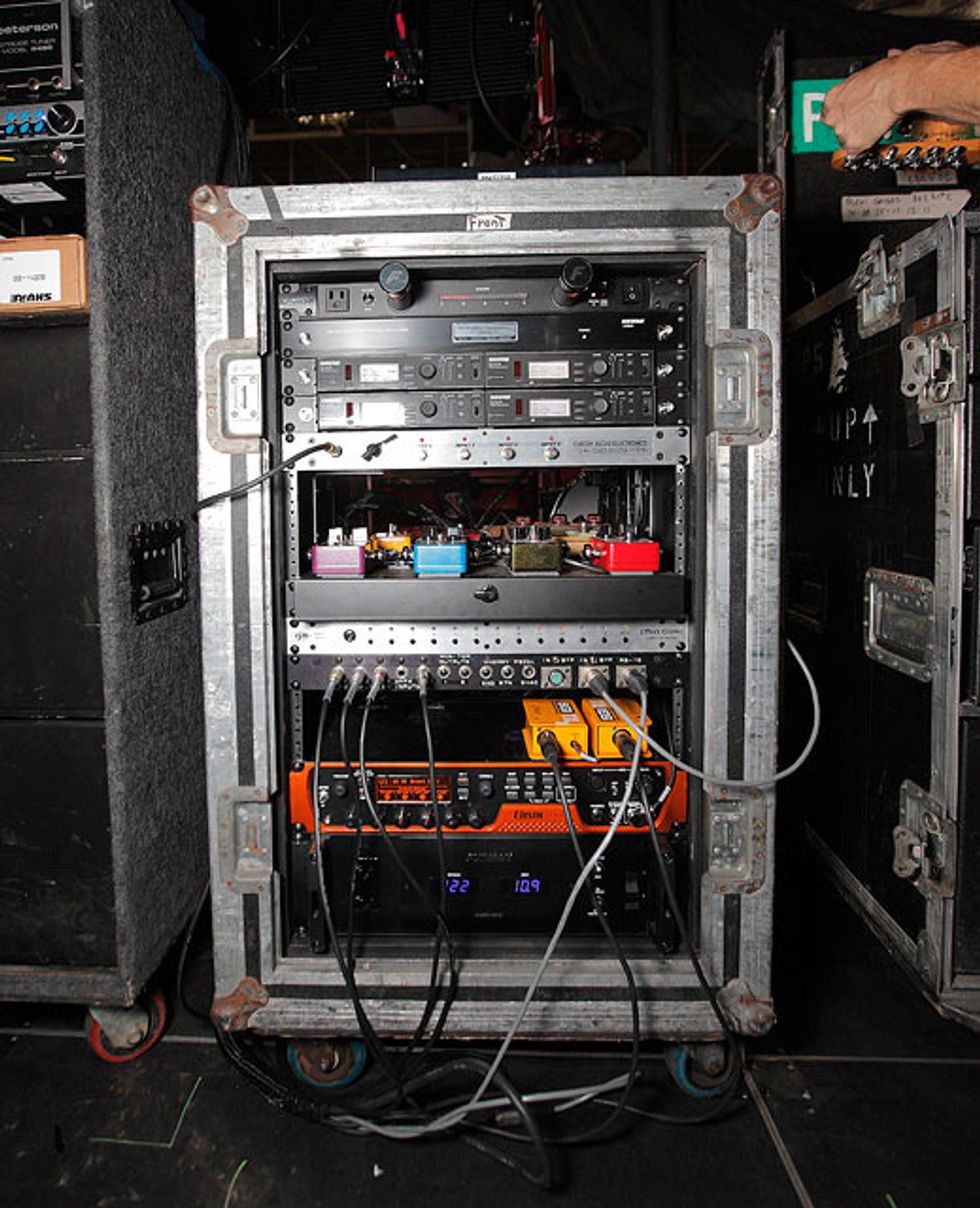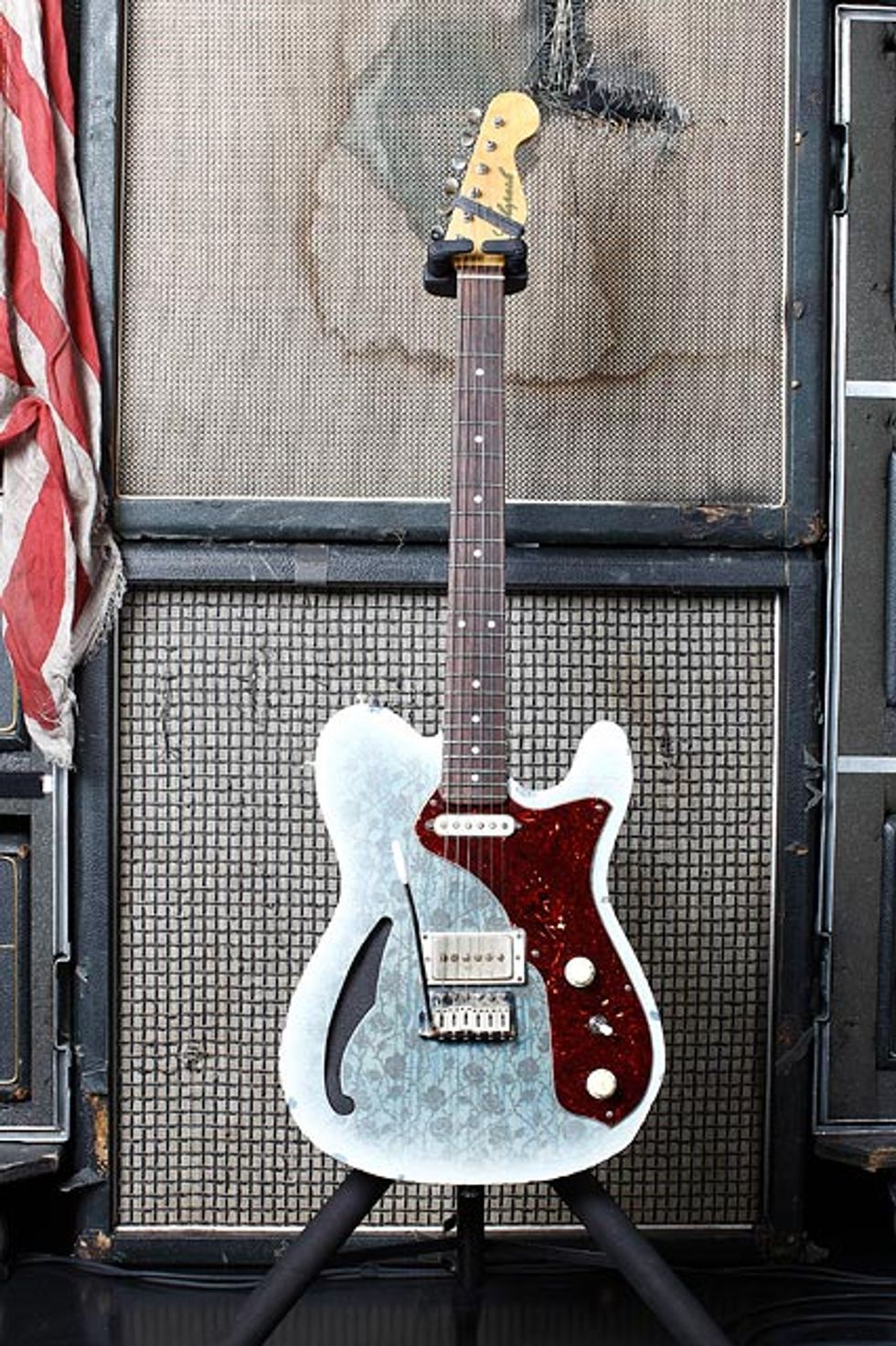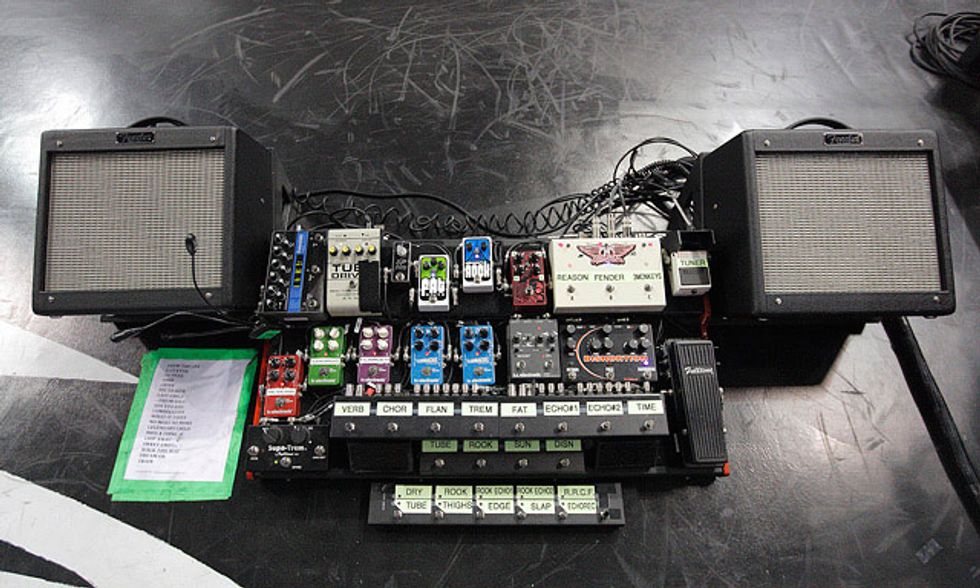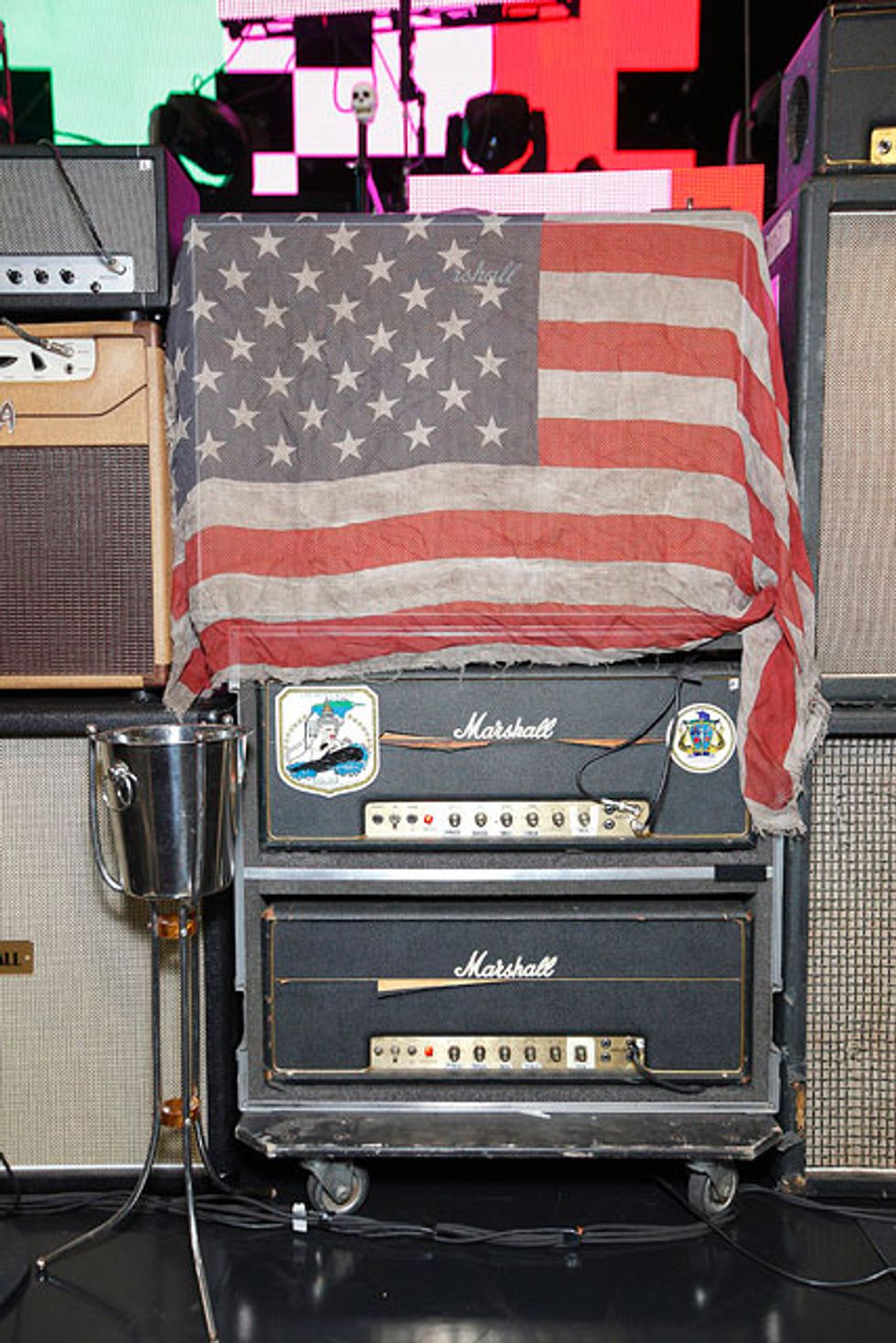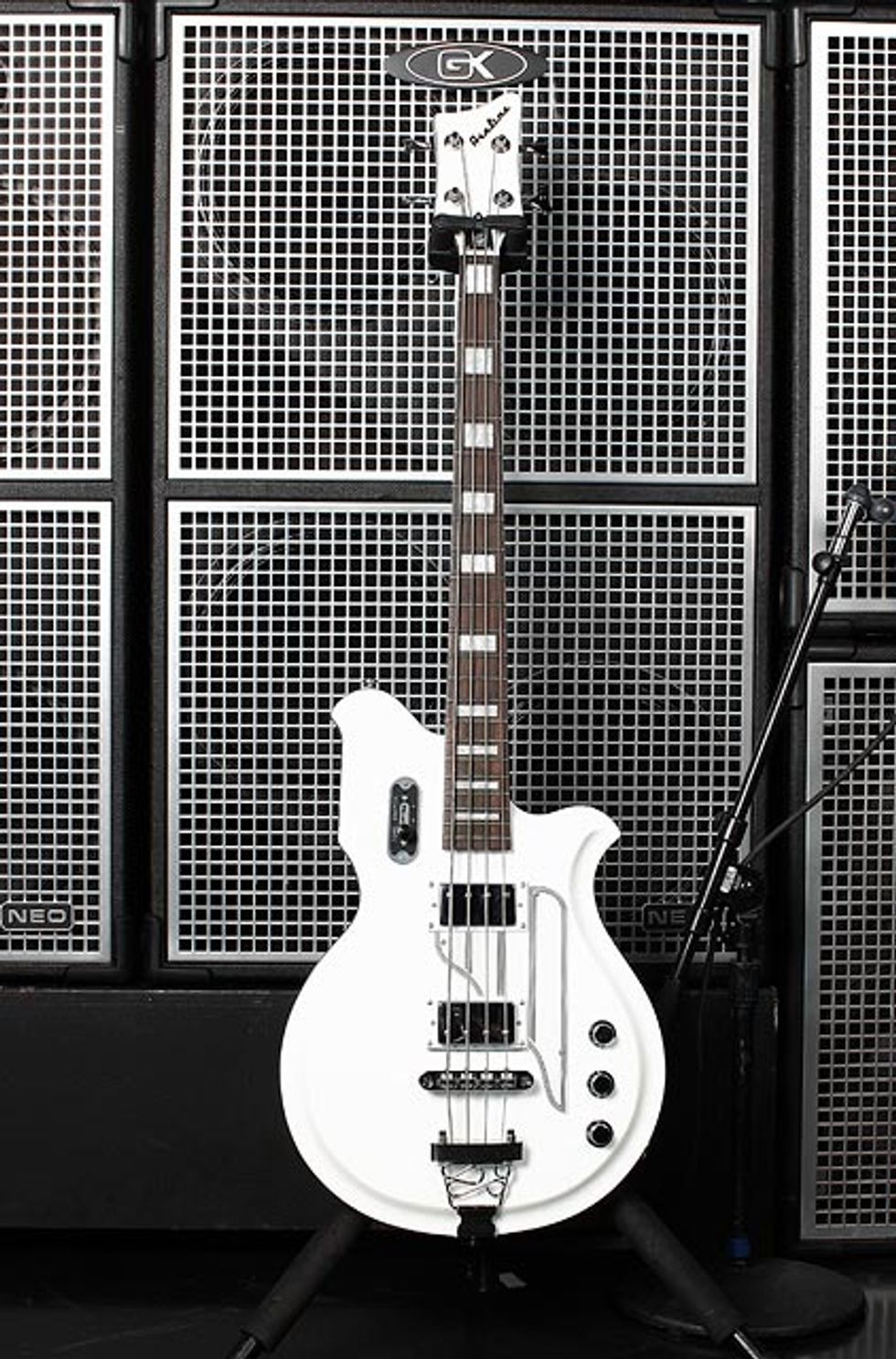 Click here
to watch our video Rig Rundowns of Joe and Brad's gear!