See what guitarists for Book of Mormon, Rock of Ages, and Spider-Man: Turn Off the Dark use to get their tones.
"Hoekstra uses a Tech 21 Midi Mouse to control his Fractal Audio Axe-FX without taking up much floor space. Hoekstra has his Midi Mouse set up chronologically with the show so he only has to advance through the set patches, most of which are very similarяdistortion or clean with a bit of delay or reverb here or there. He uses an Ernie Ball Volume Pedal, a Boss tuner, and a Boss FS5U to tap in tempo on the Fractal Audio Axe-FX delays. Kessler also uses a Midi Mouse and Boss tuner on the floor. "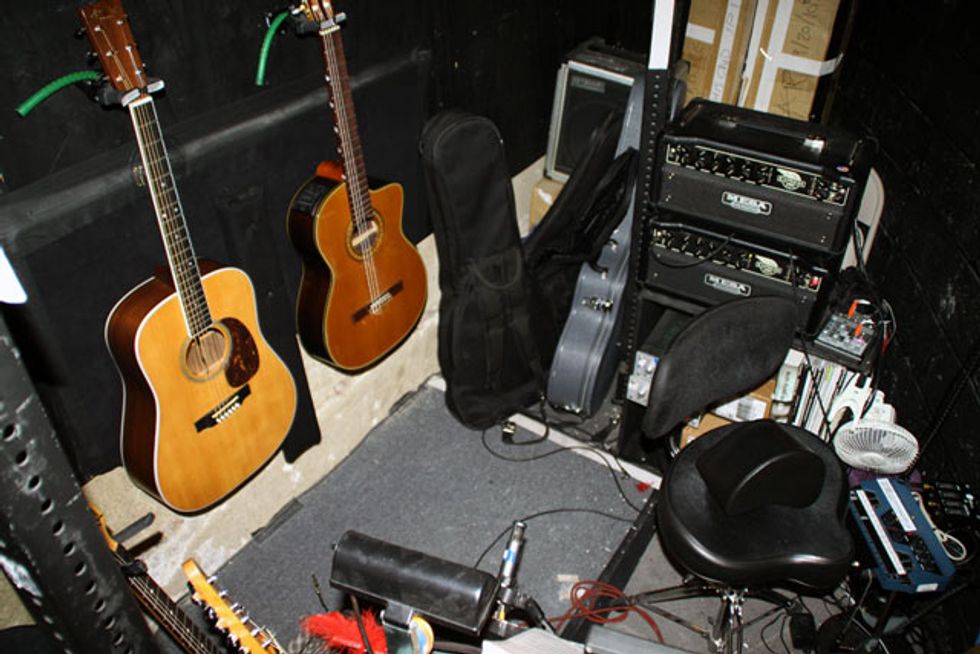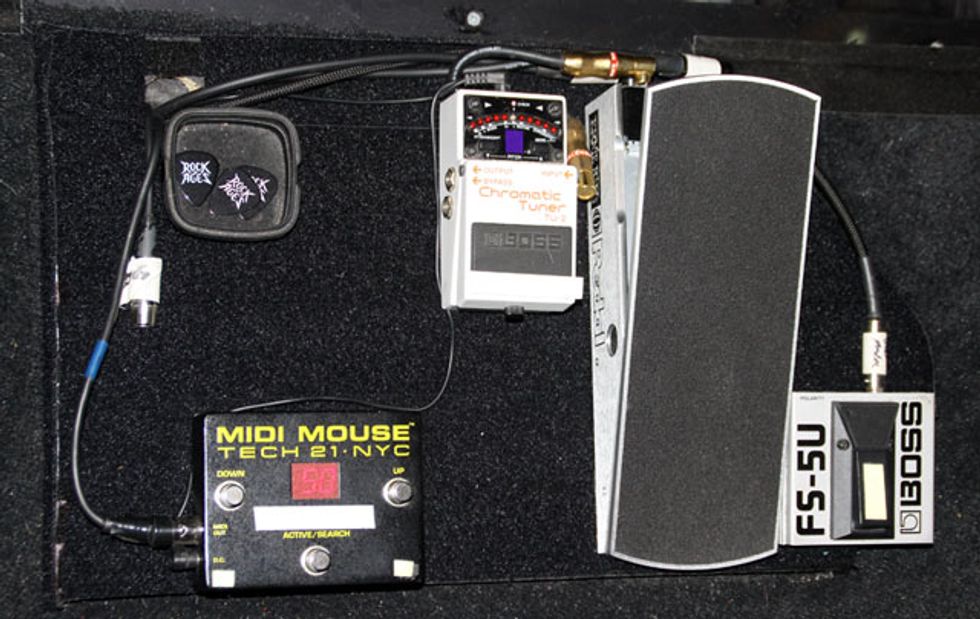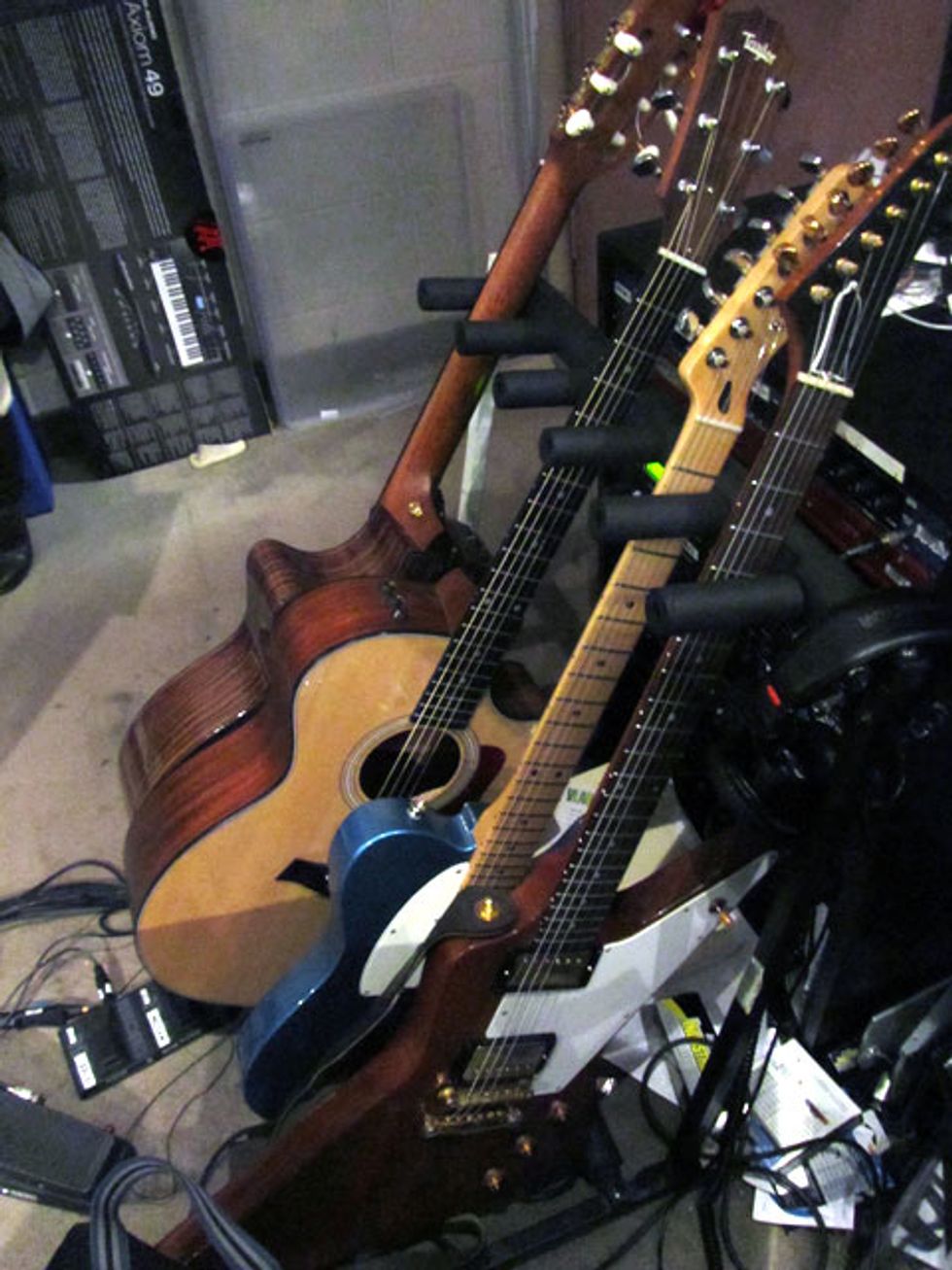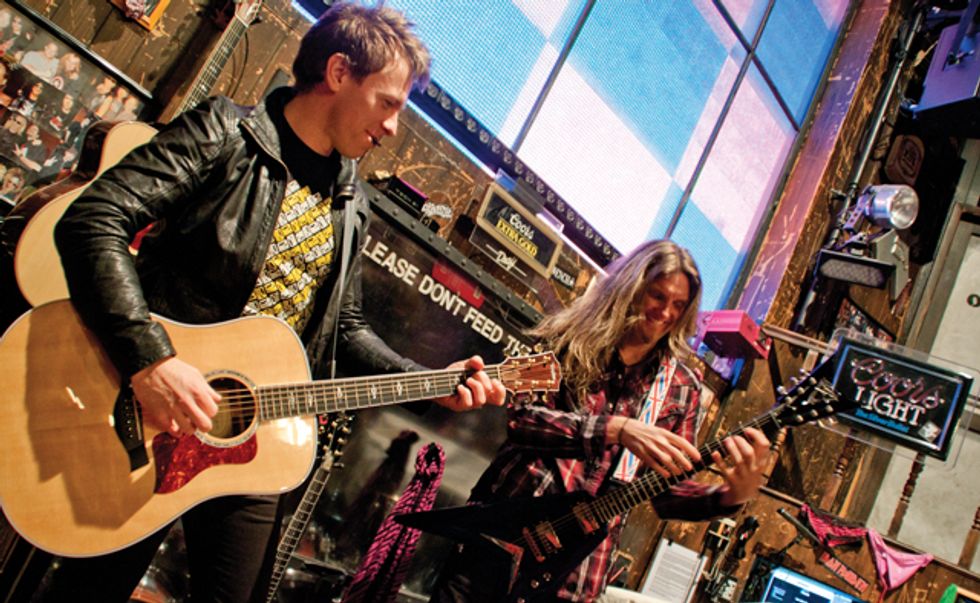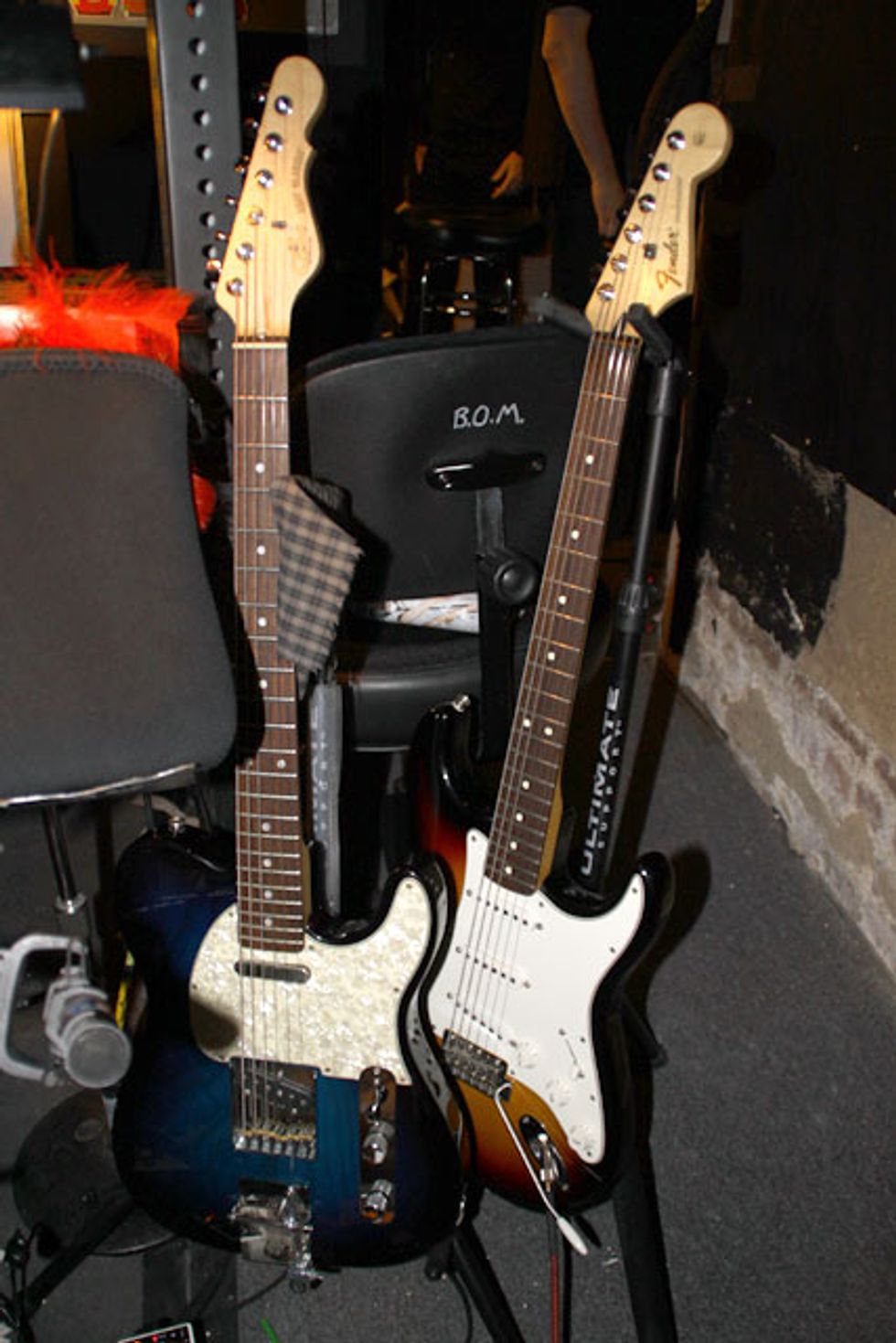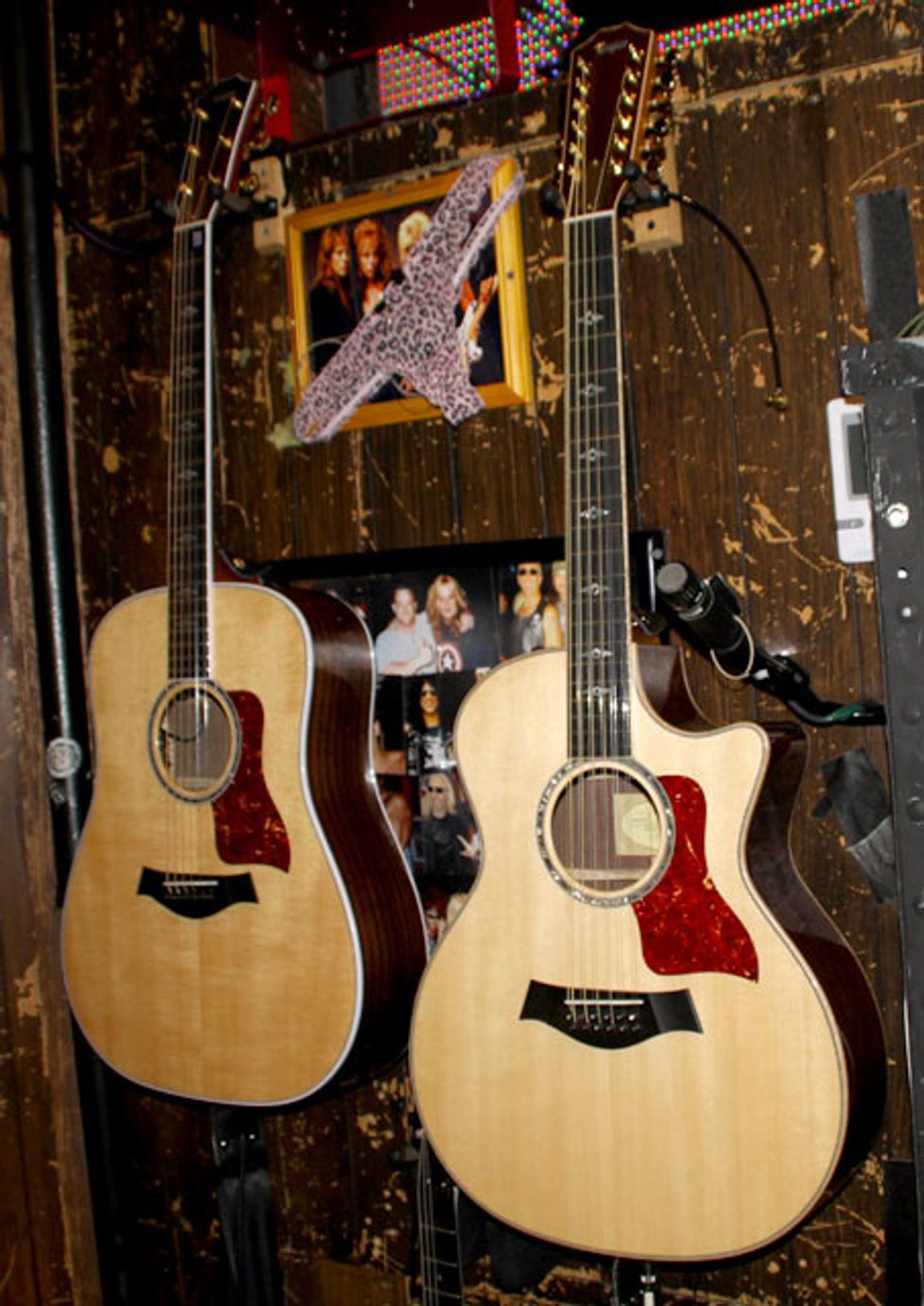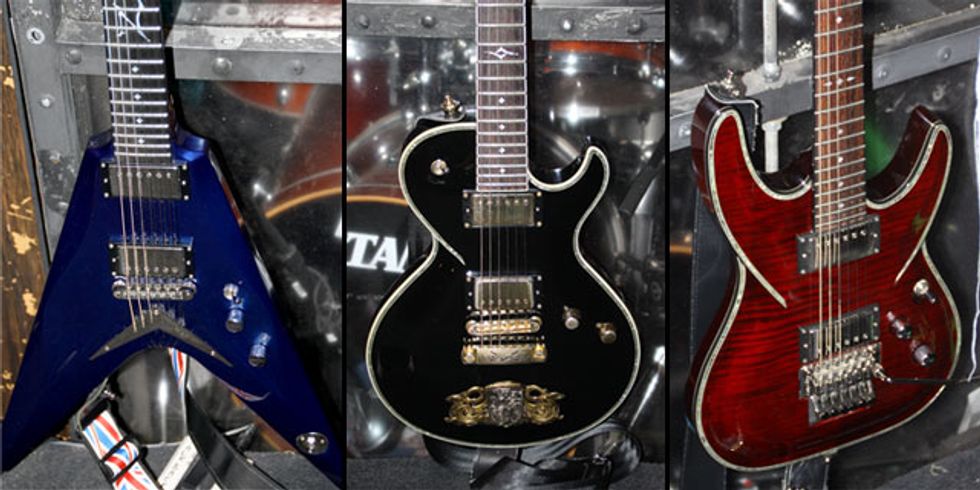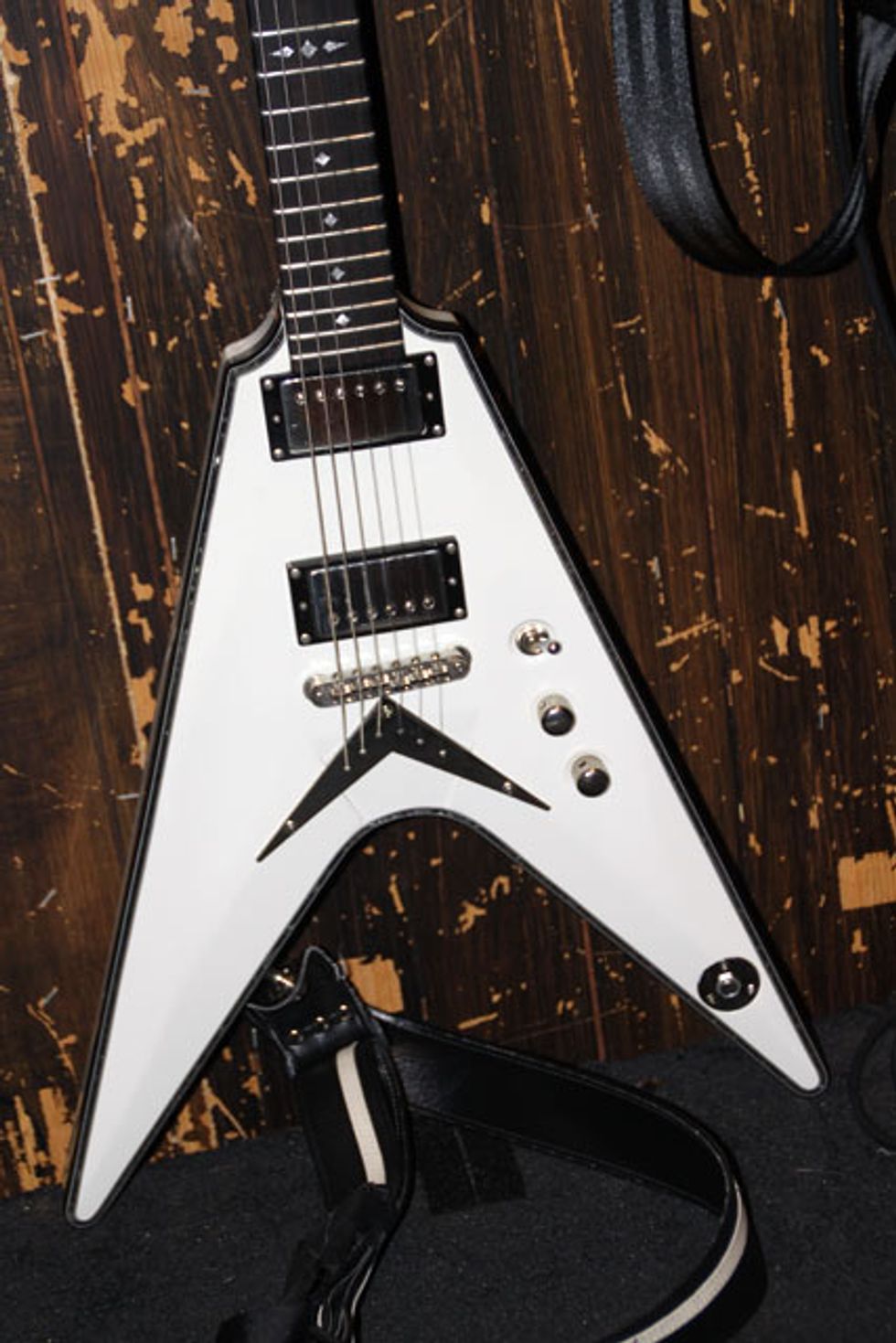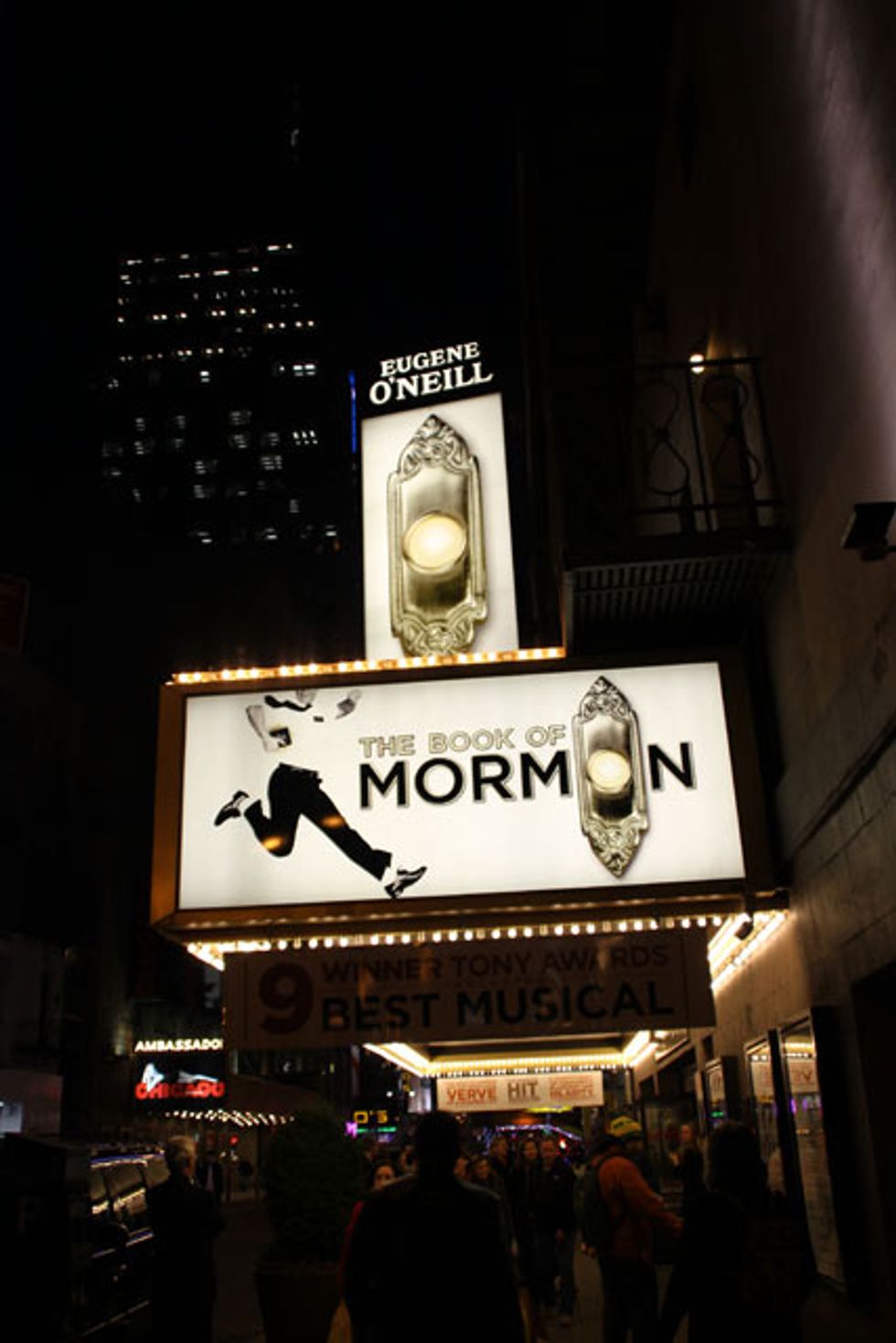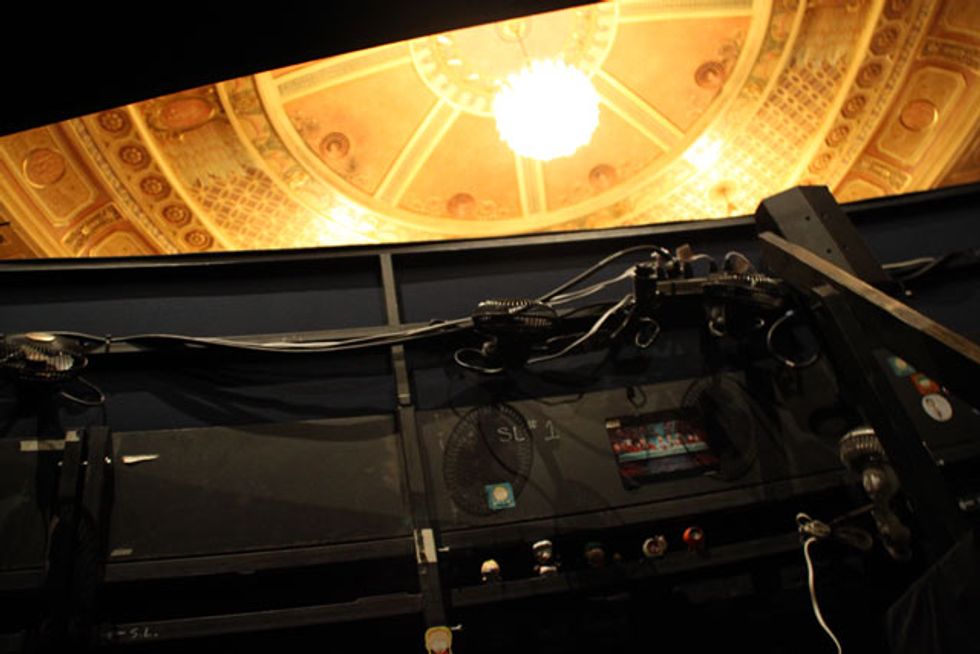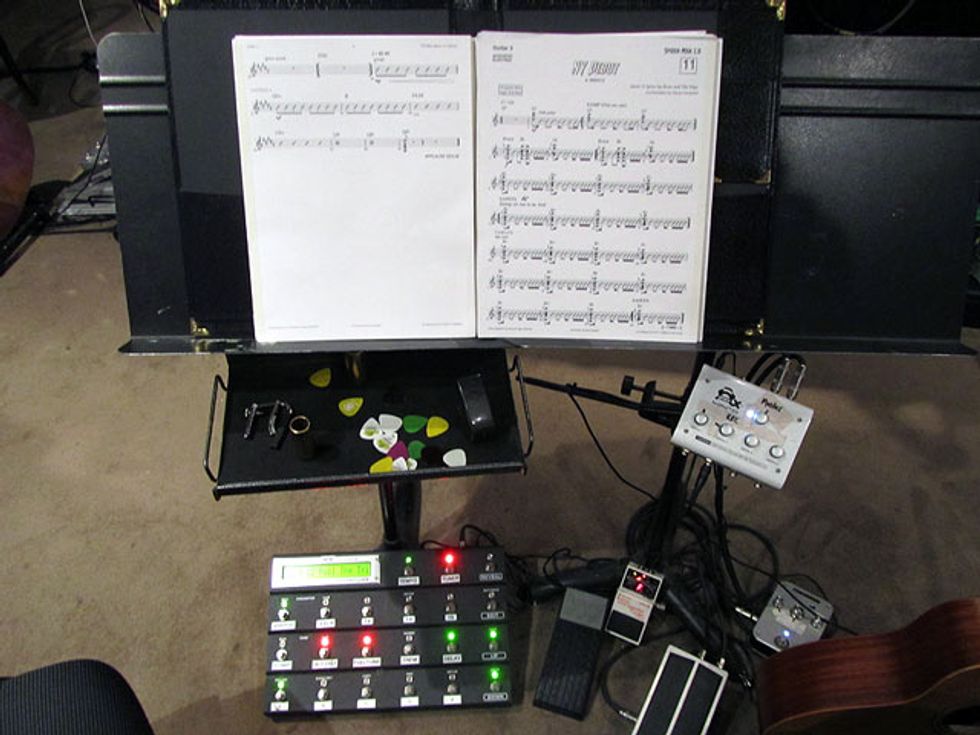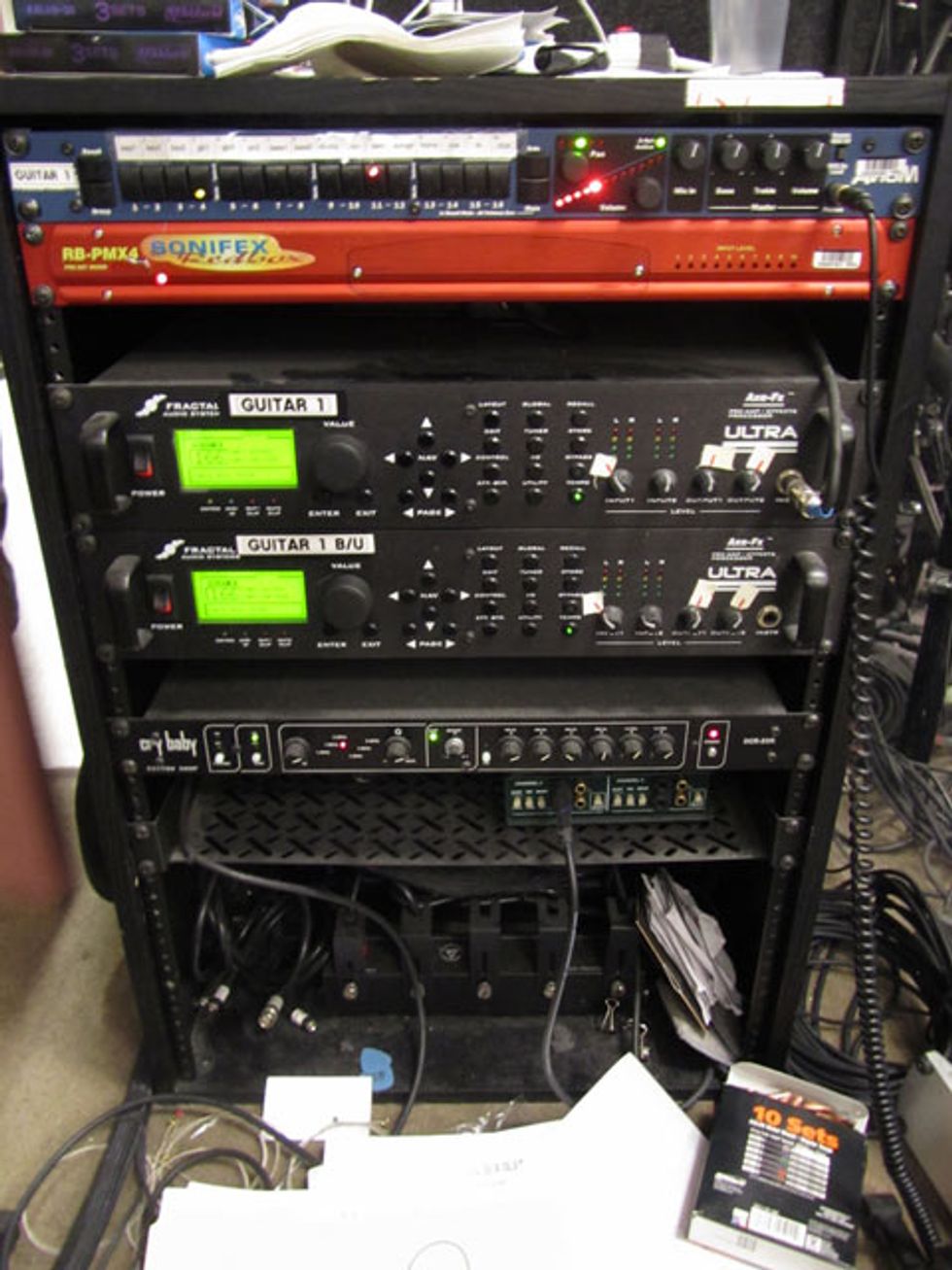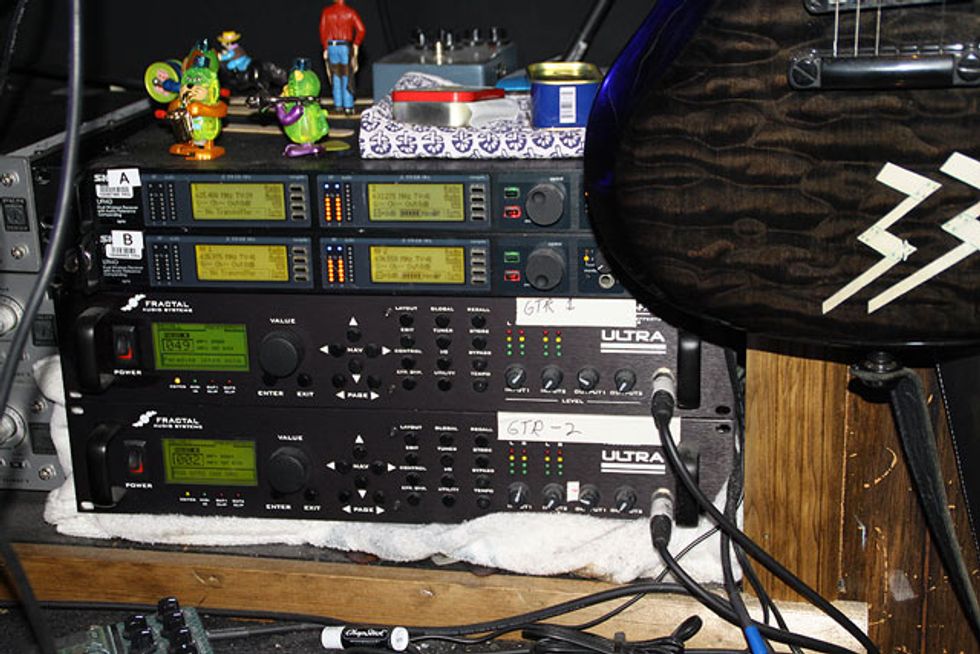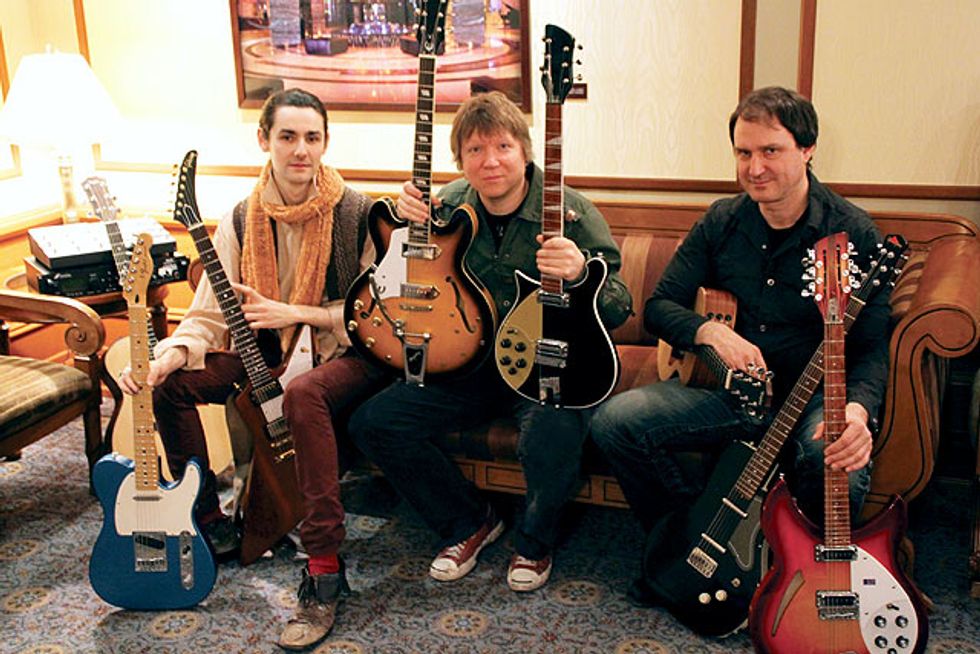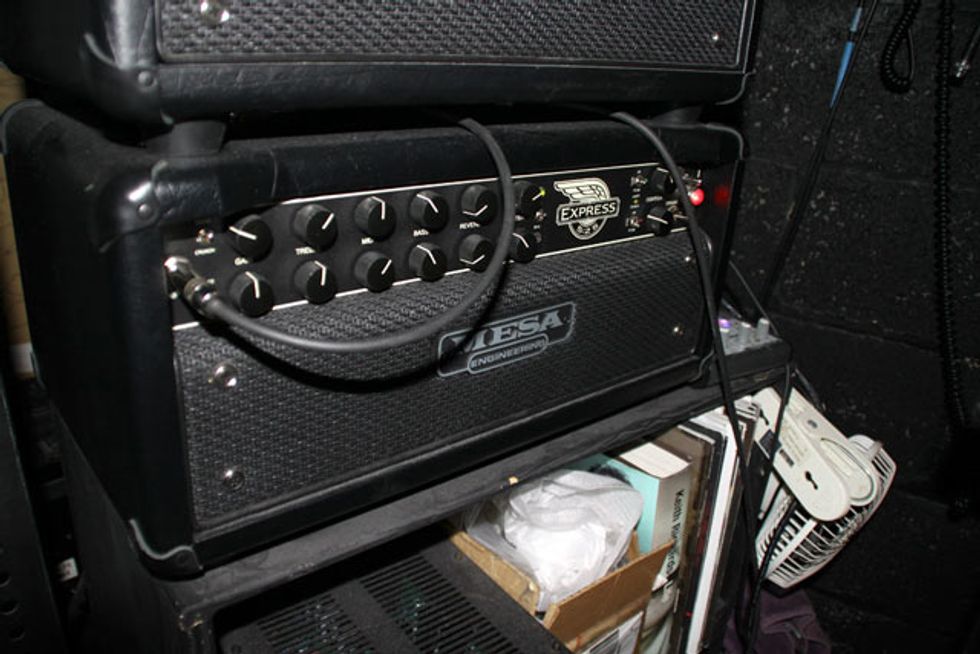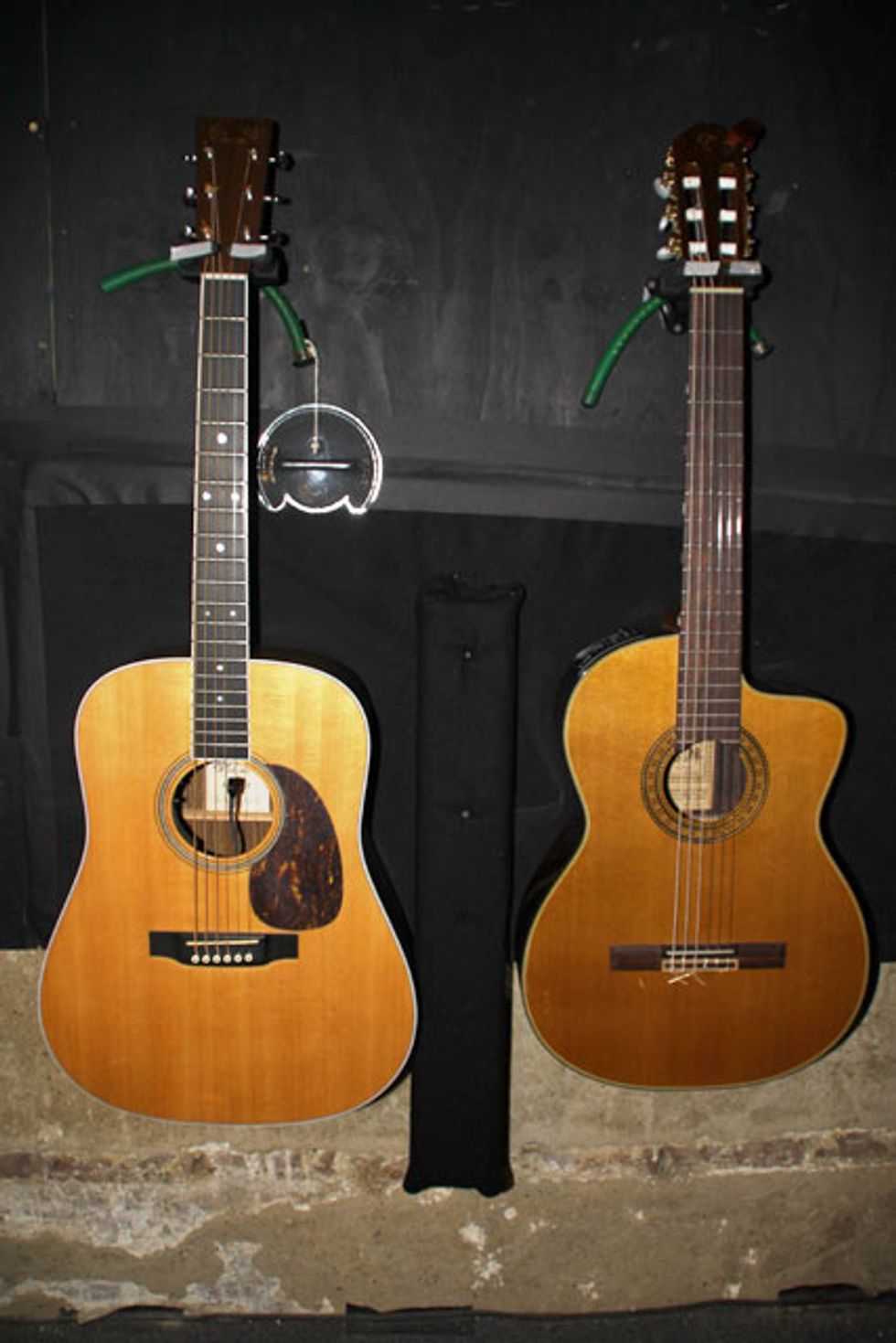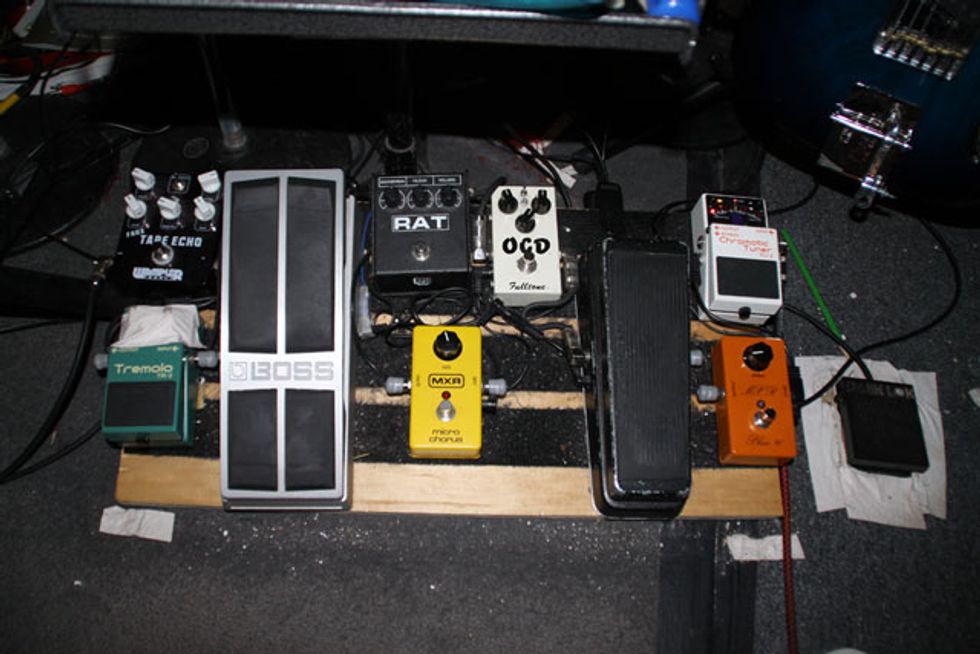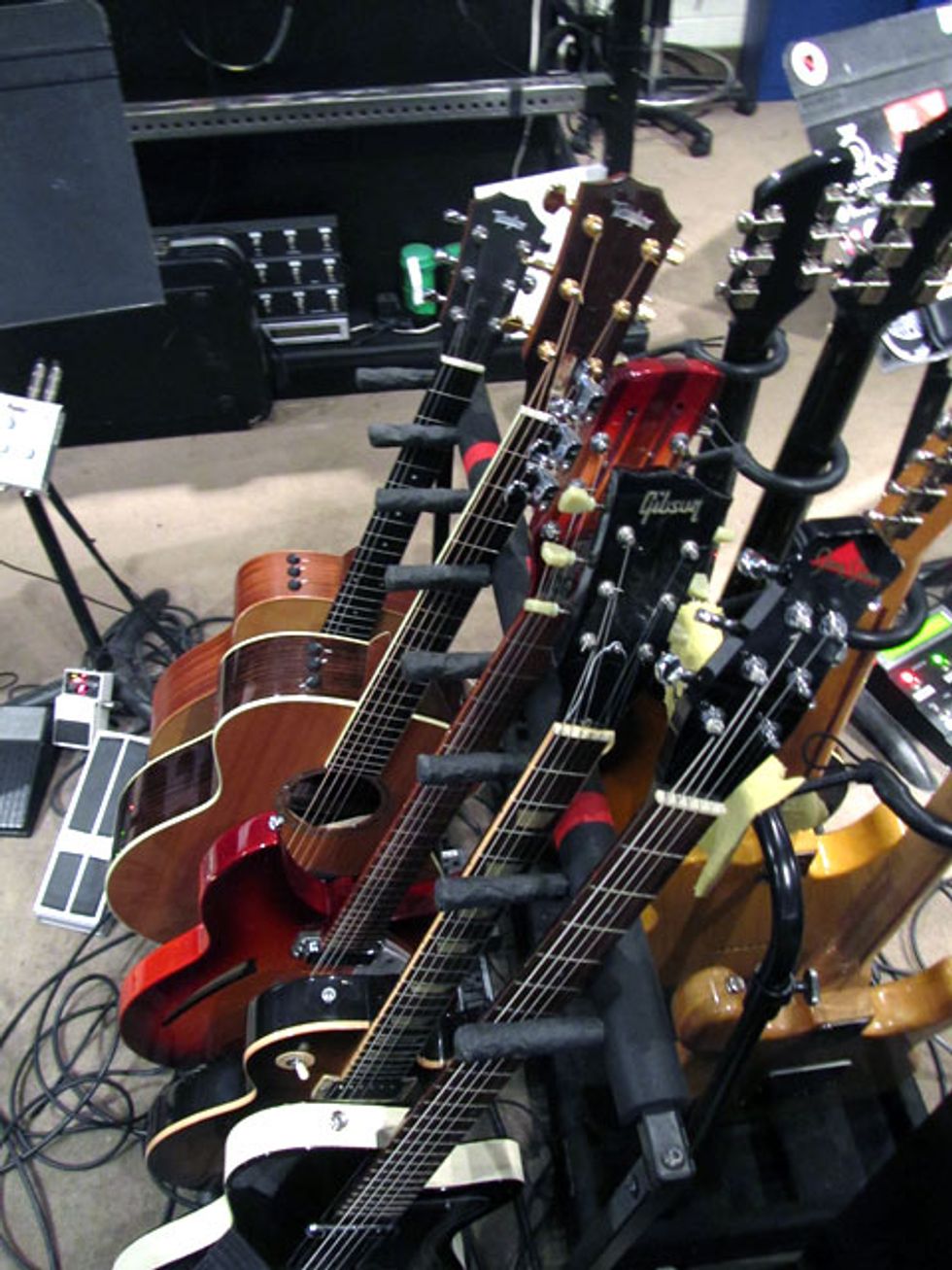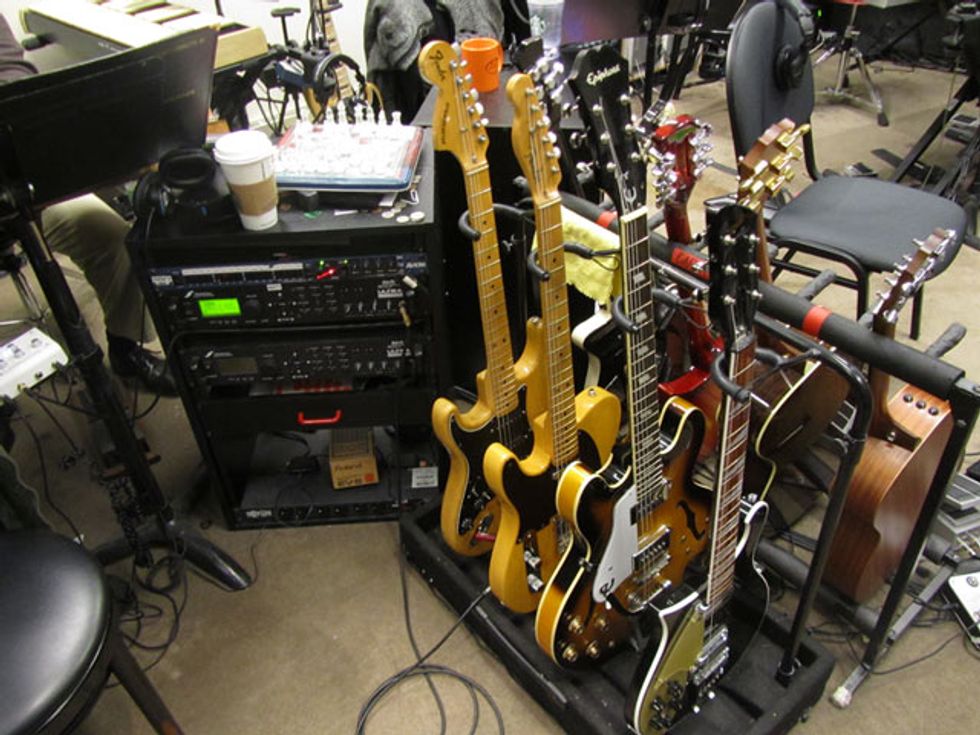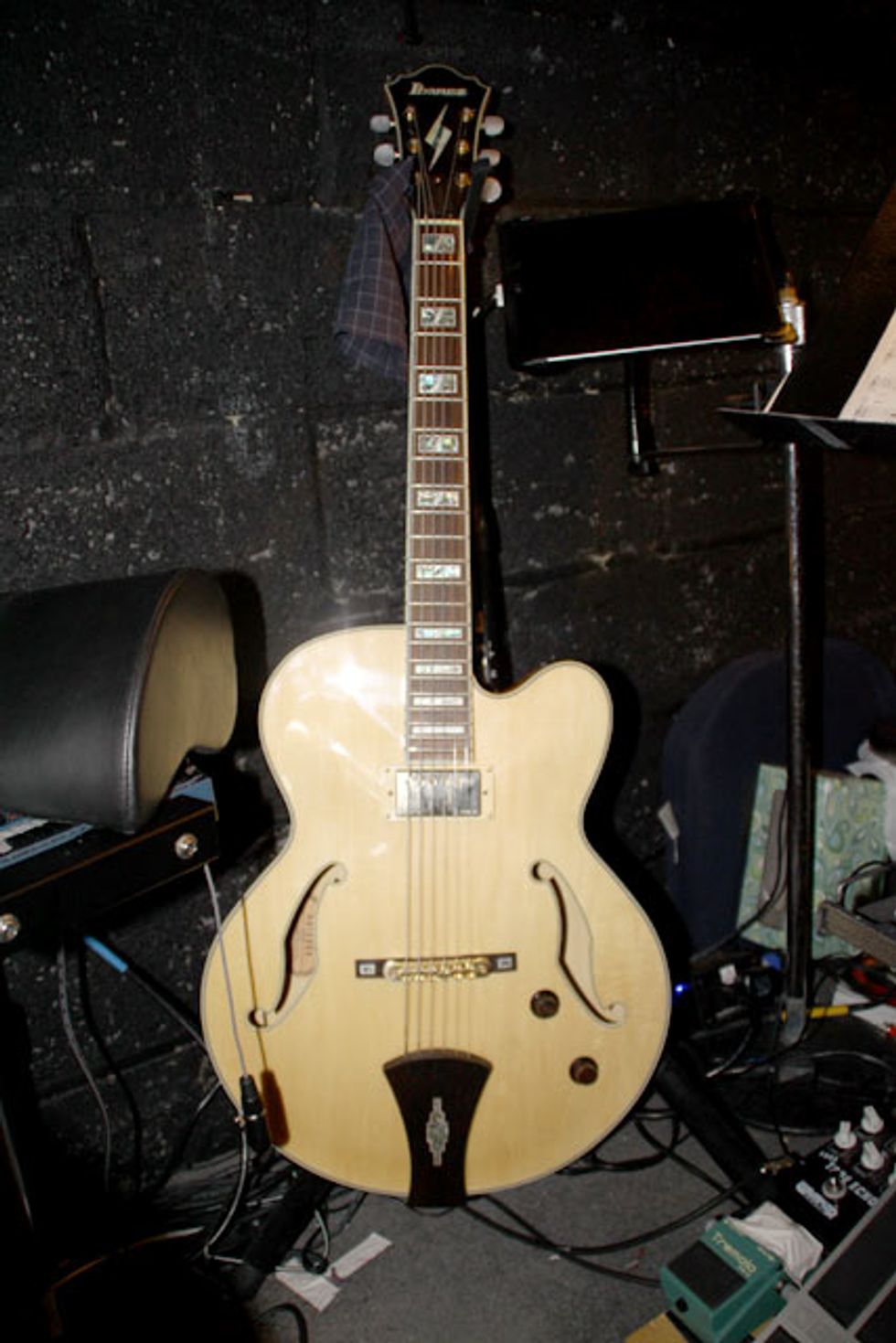 Check out photos of Broadway gear setups, then head over to read our interview detailing what the gig is like, how they got hooked up with Broadway, and more, and watch our Rig Rundowns for each show.