Check out some of the flood-damaged instruments donated by artists like Keith Urban, Brad Paisley, and Peter Frampton to benefit uninsured musicians affected by this spring''s flood.
John Jorgenson's Custom Mojo Caster
The Mojo Caster was built for Jorgenson by a fan in 2006 and features crescent moon and star inlay, P-90 and bridge-mounted piezo pickups, mahogany neck and back, maple top, and rosewood fingerboard. Lot #3, Nov. 15 - 24.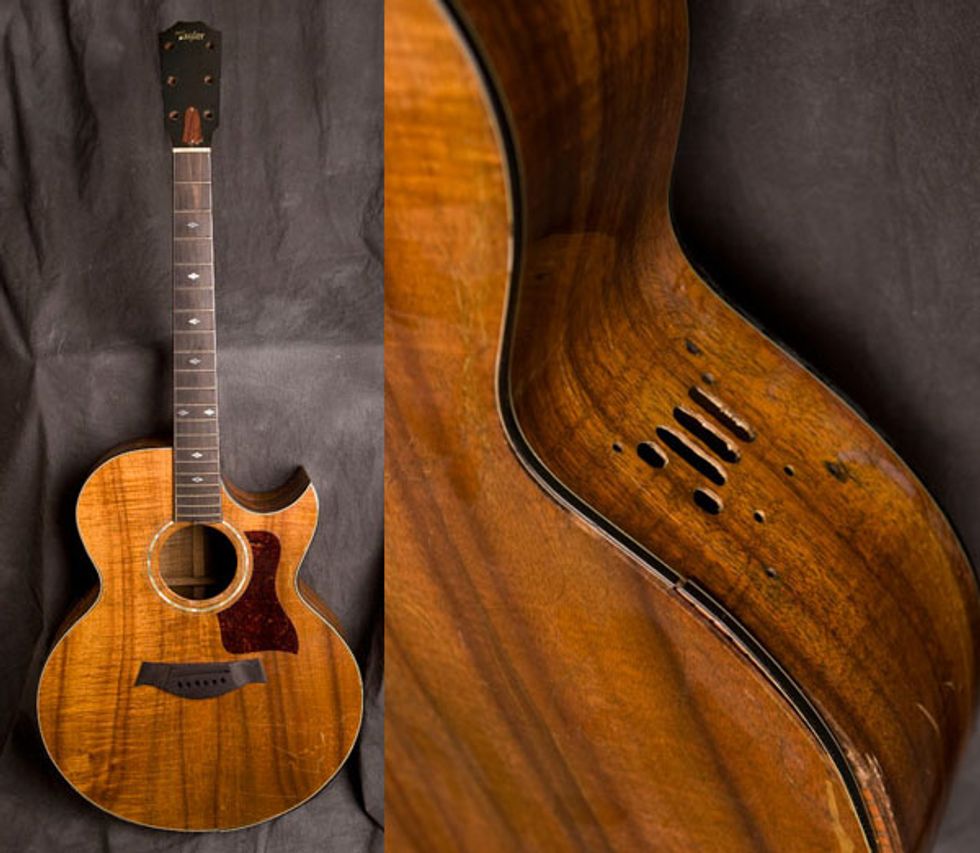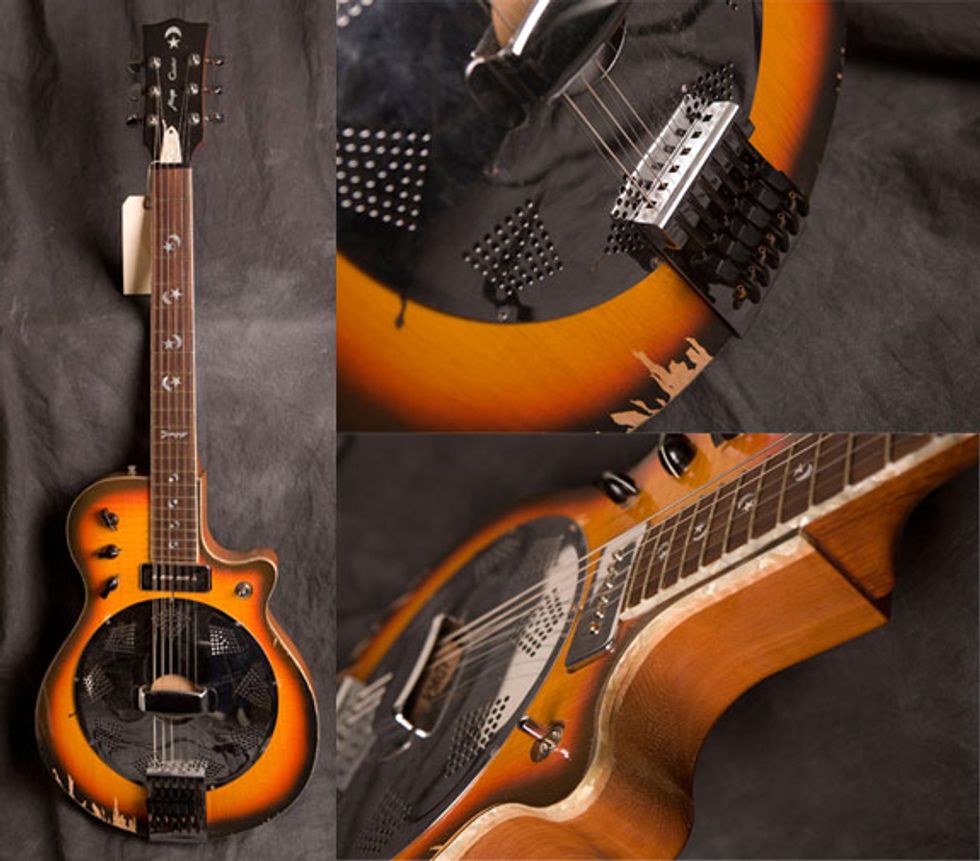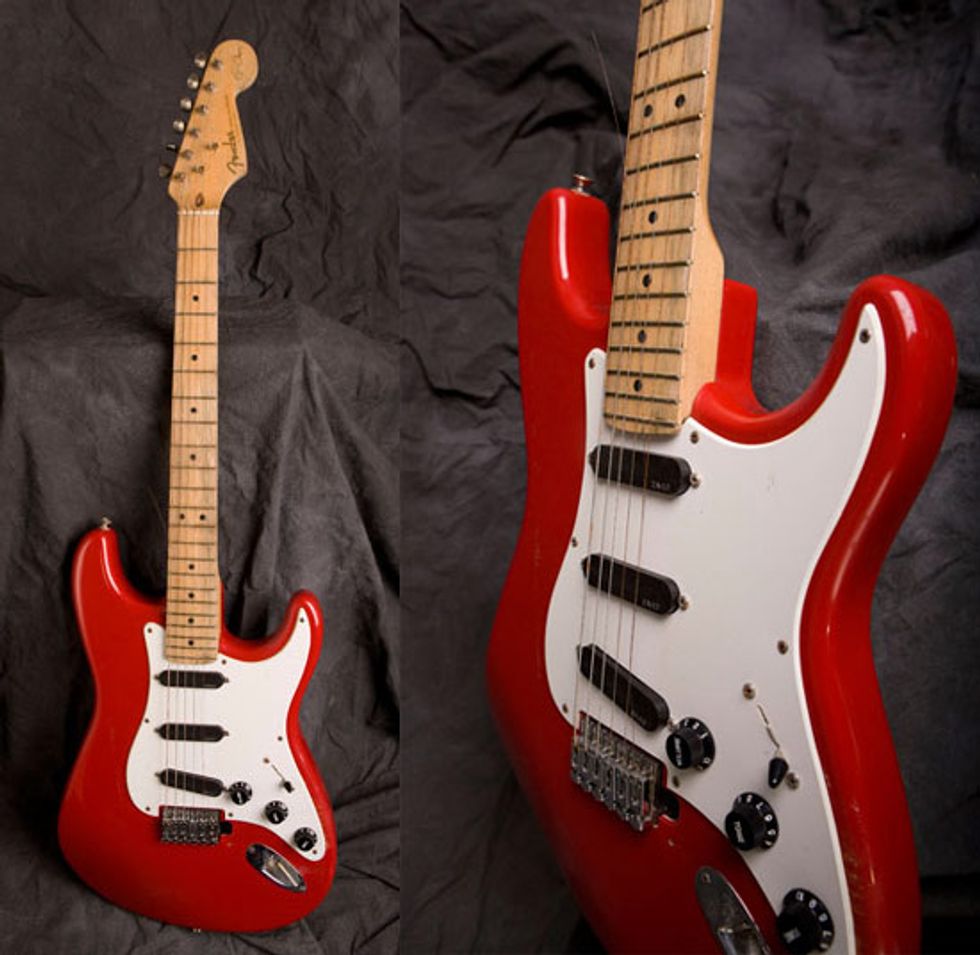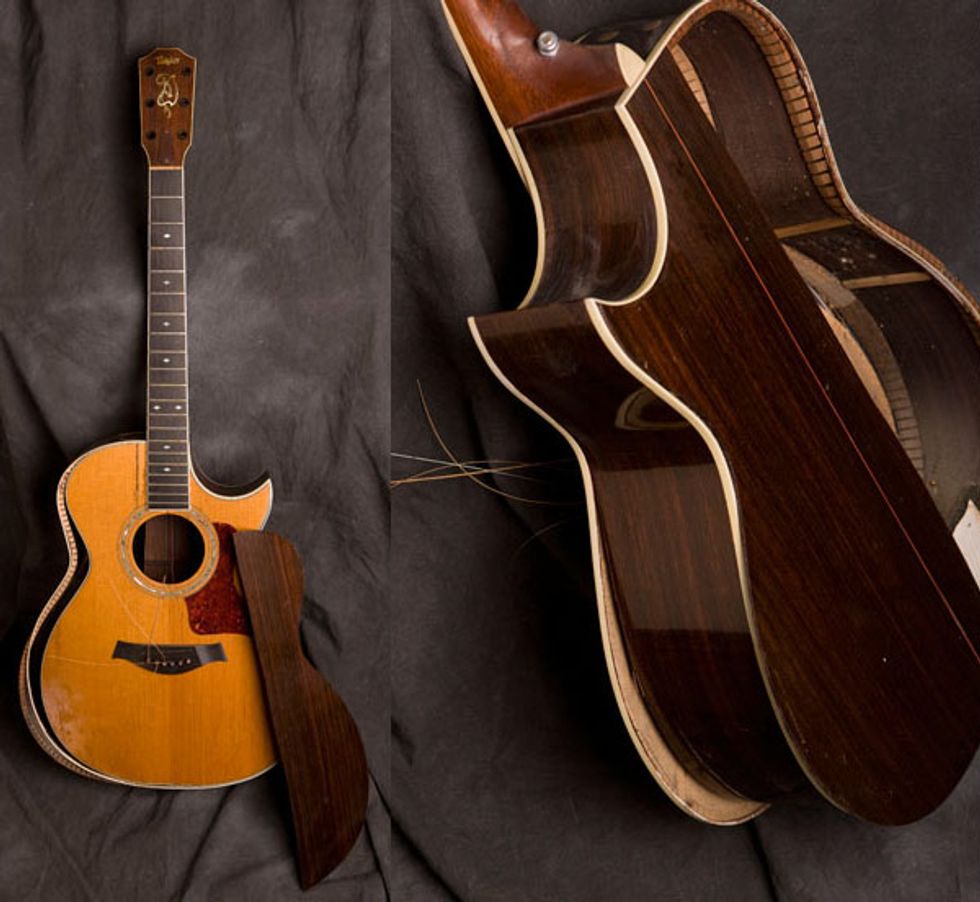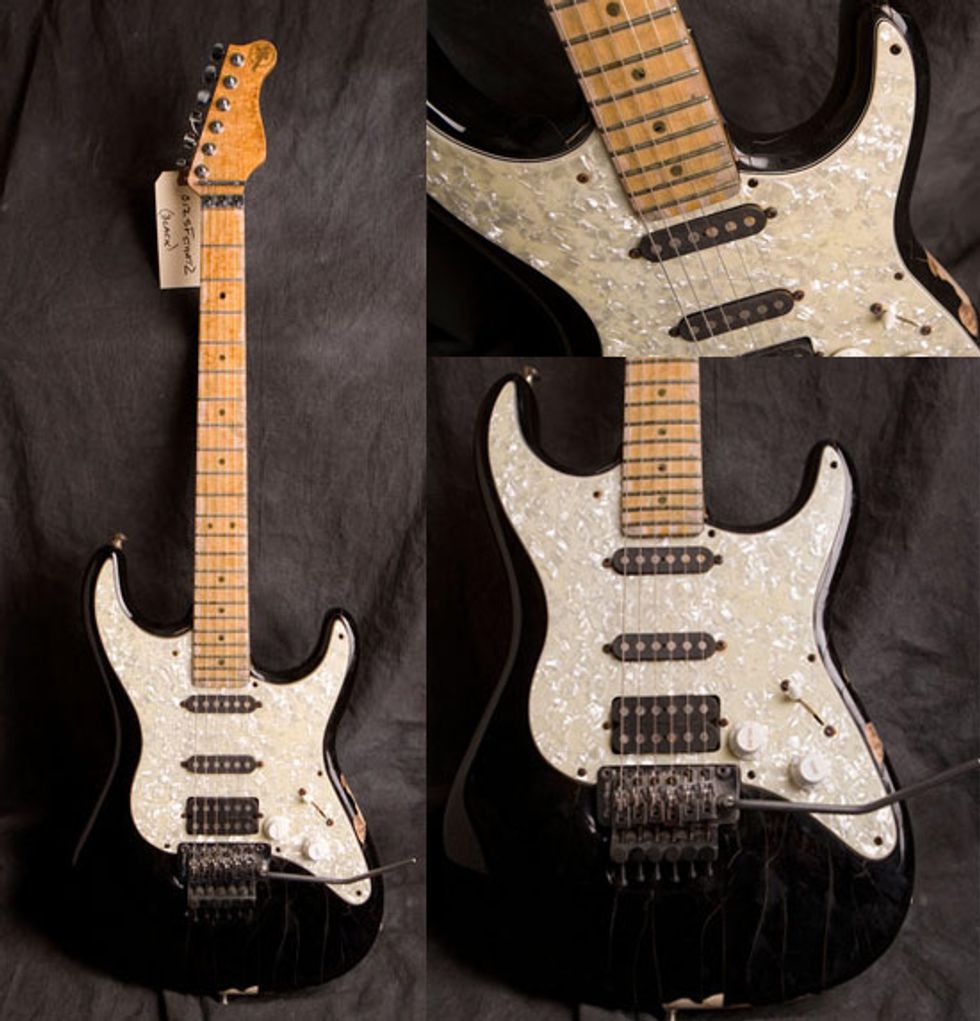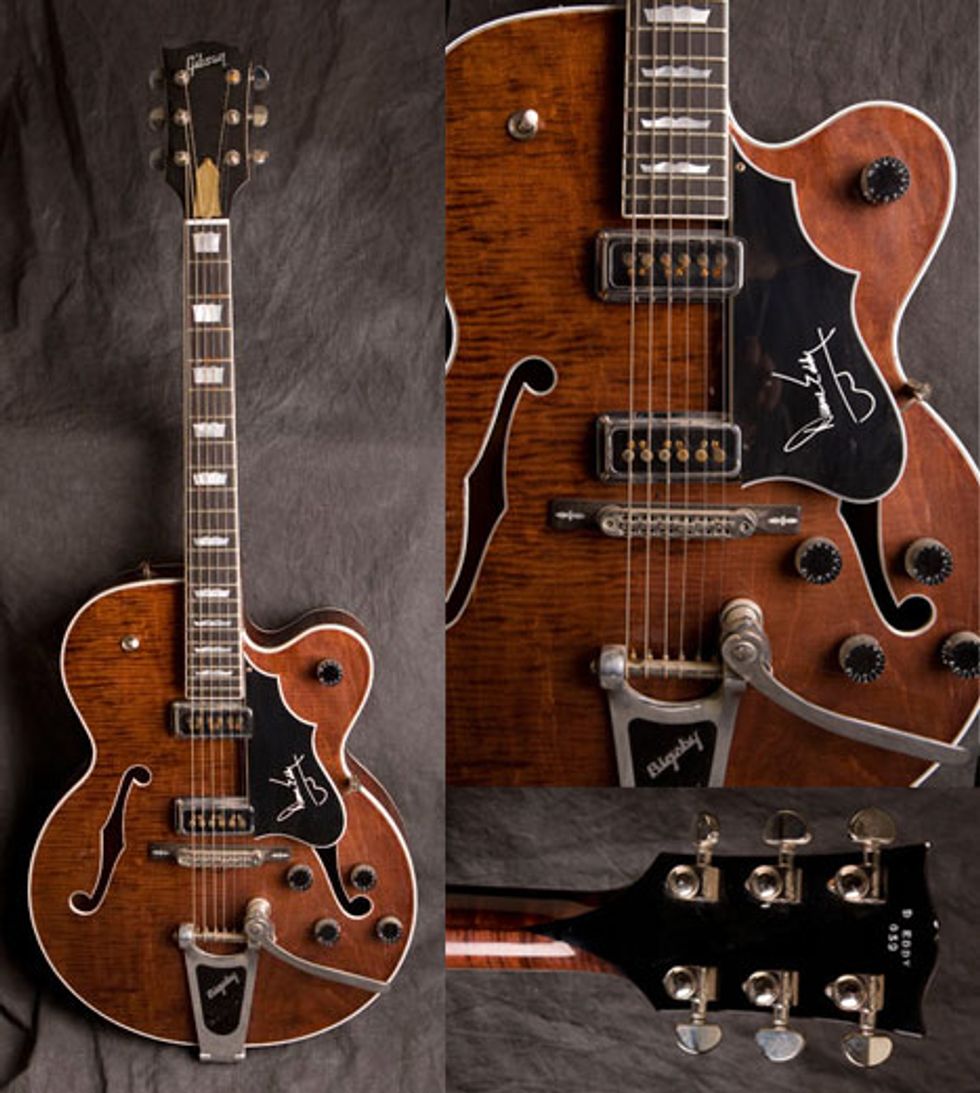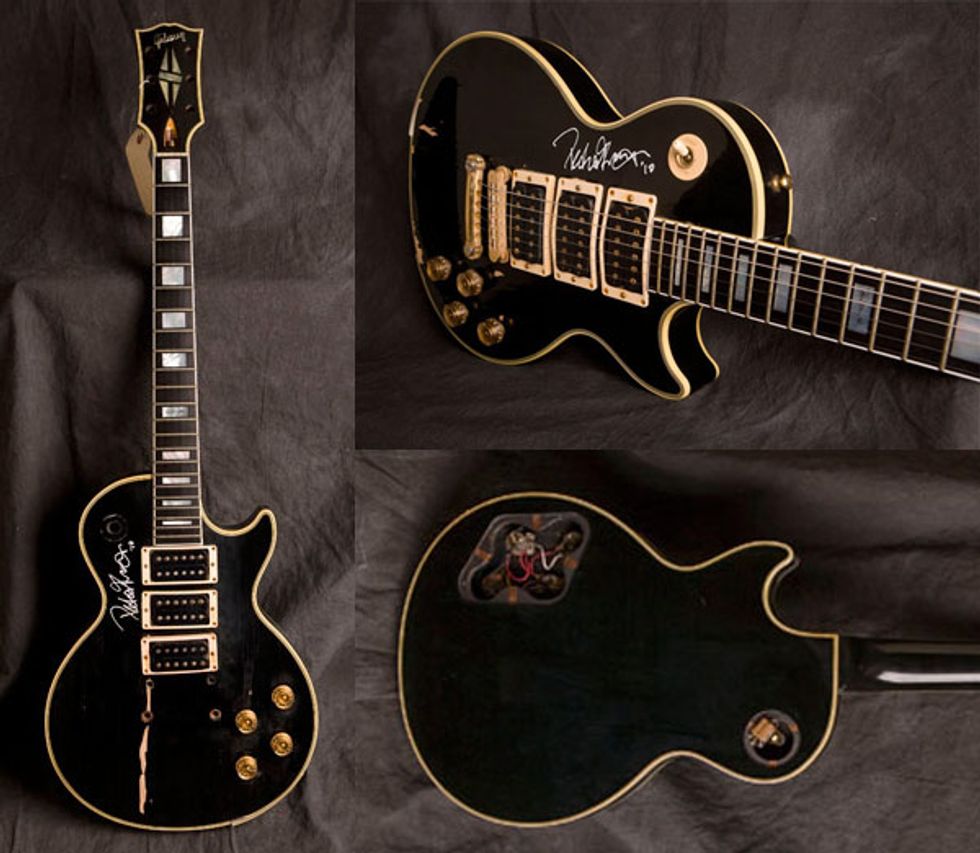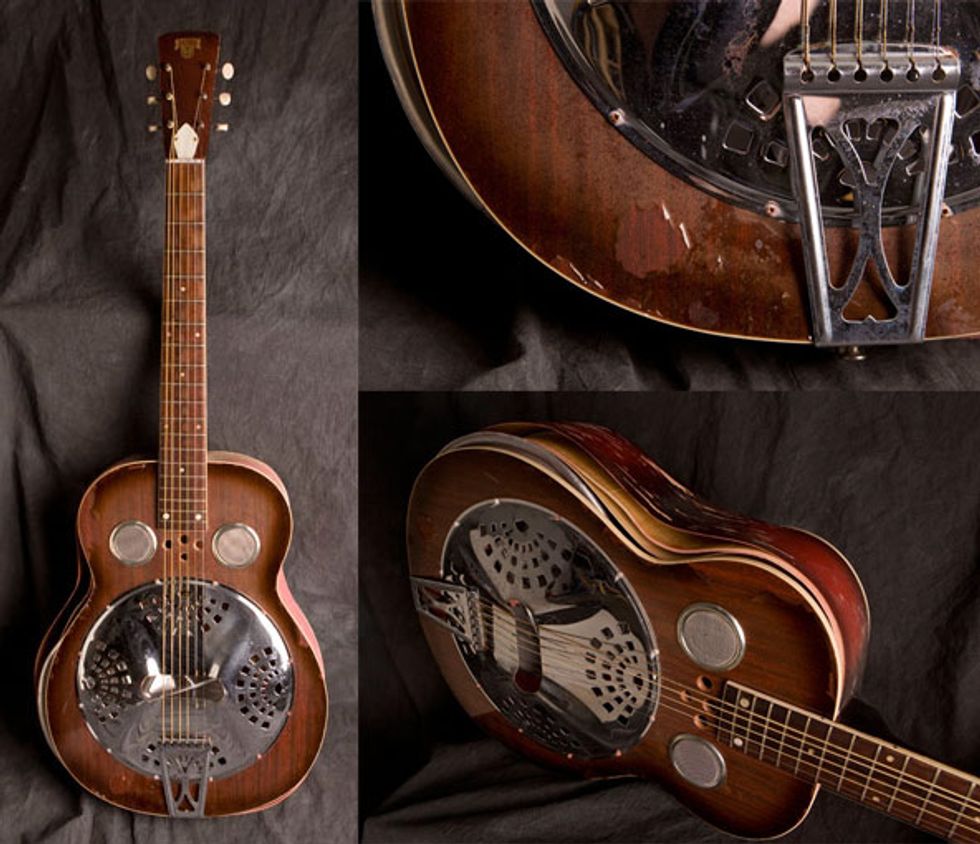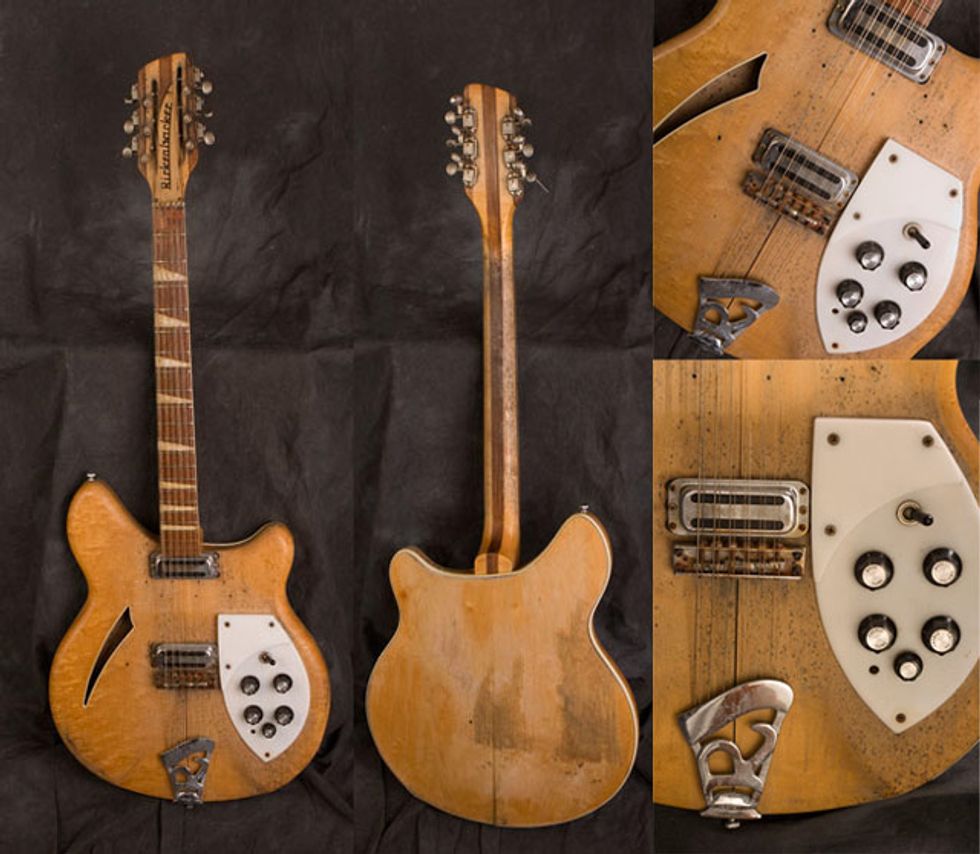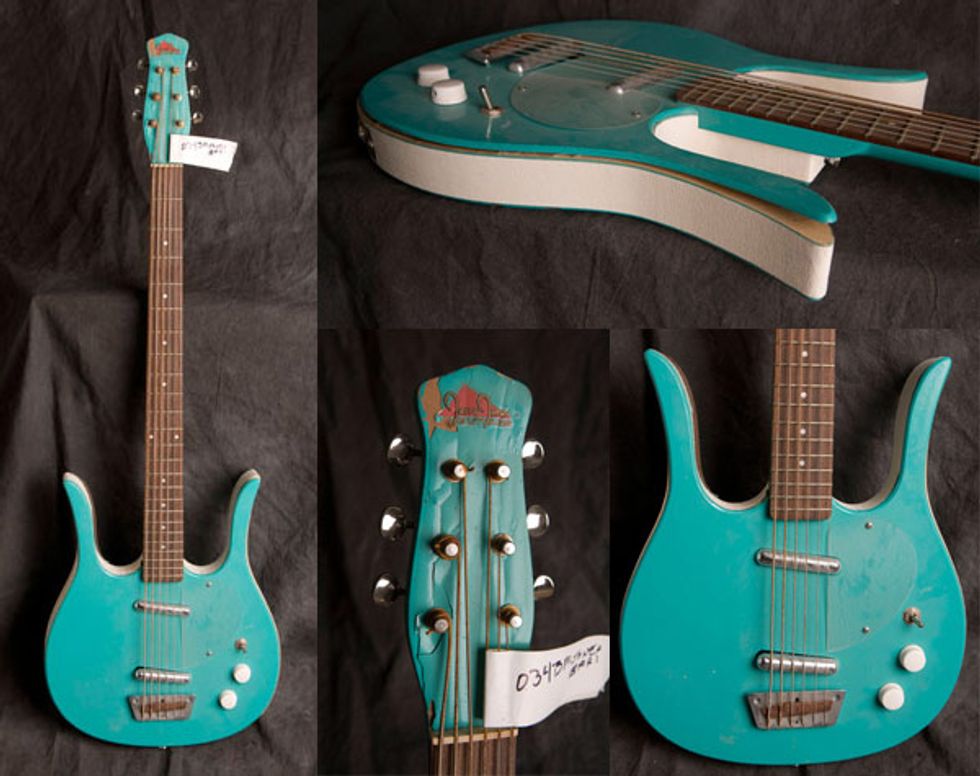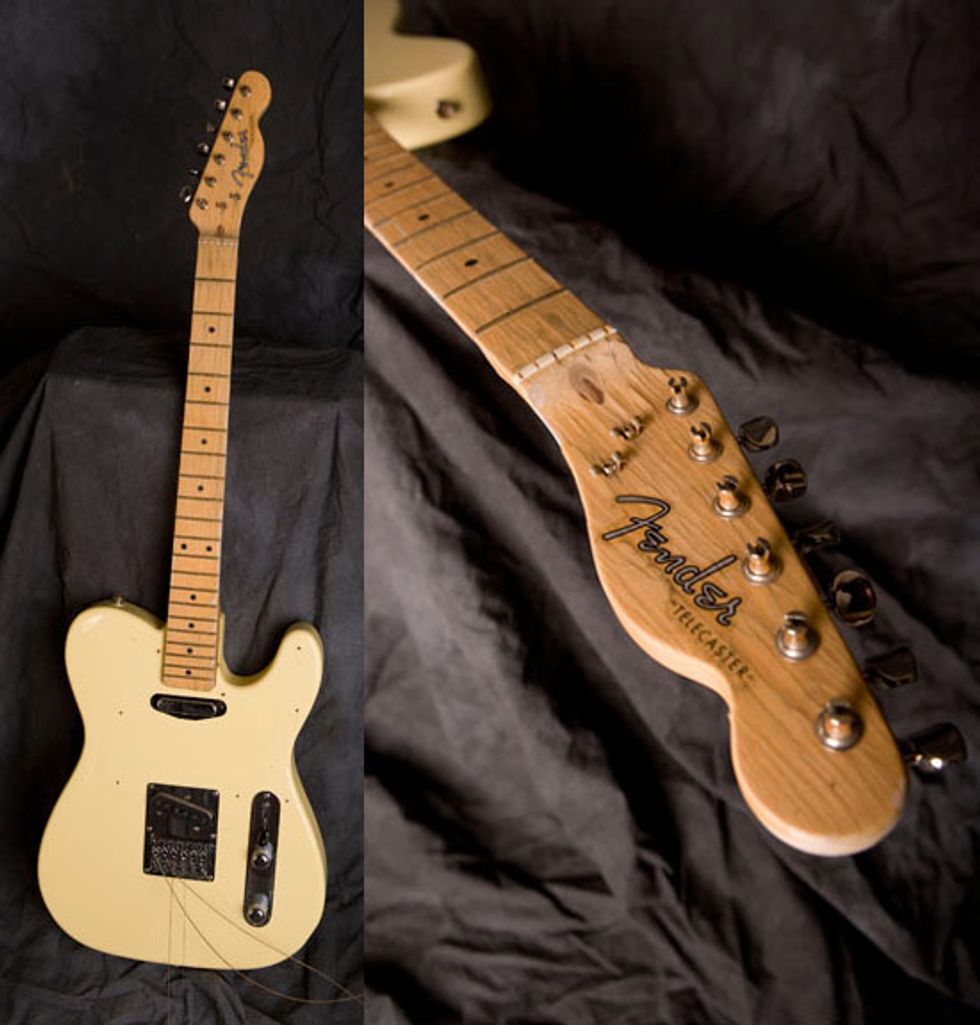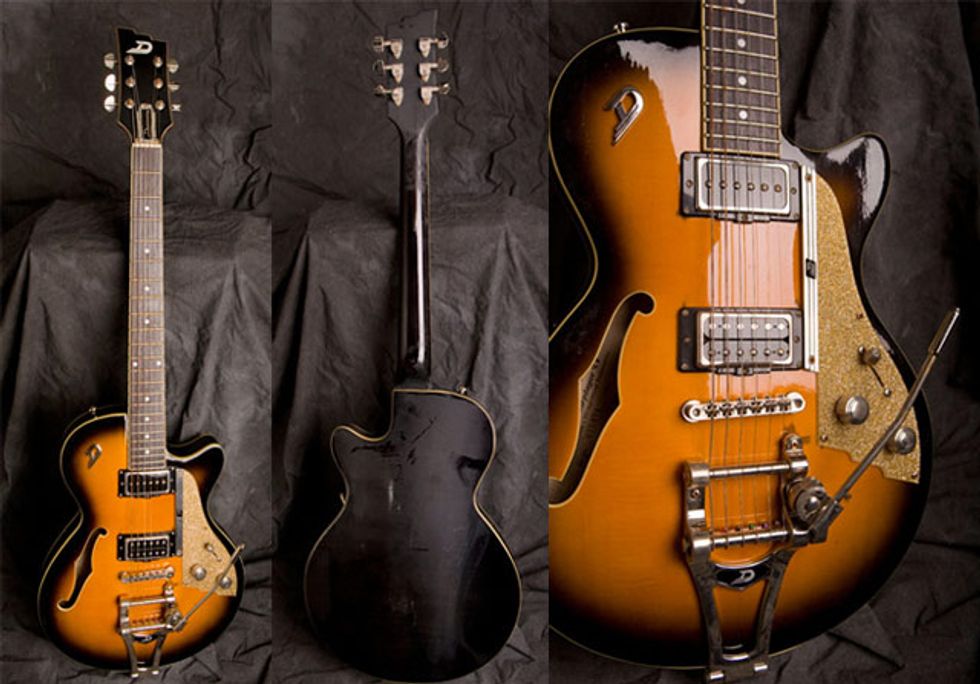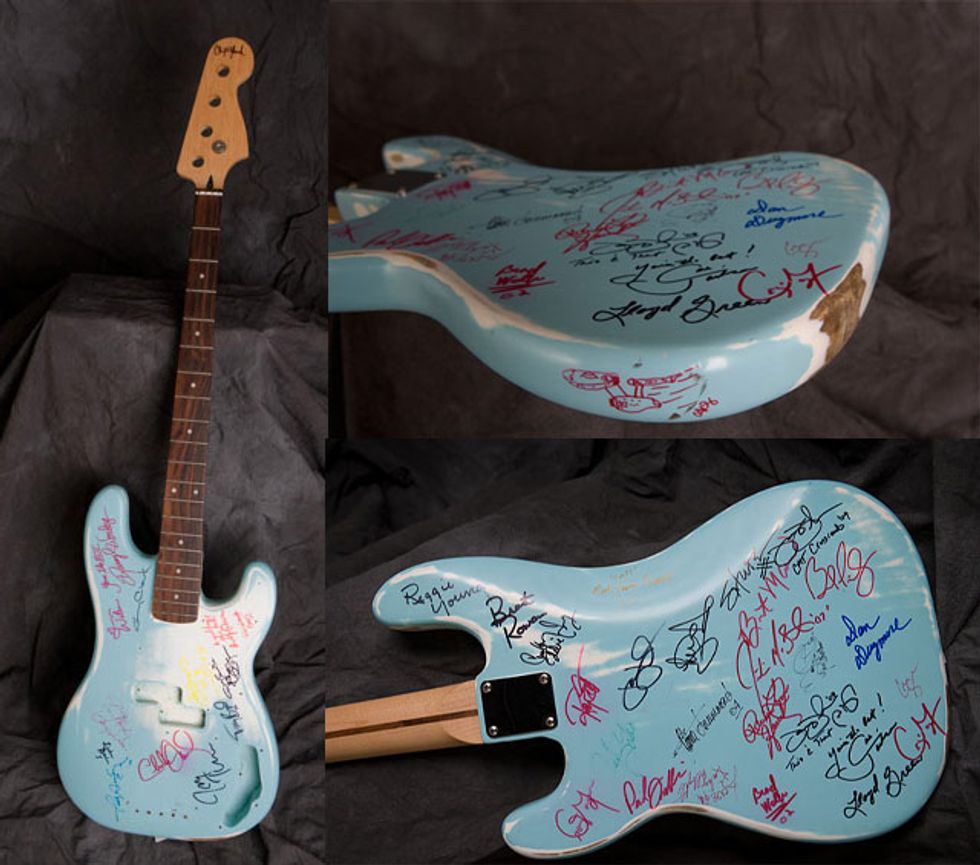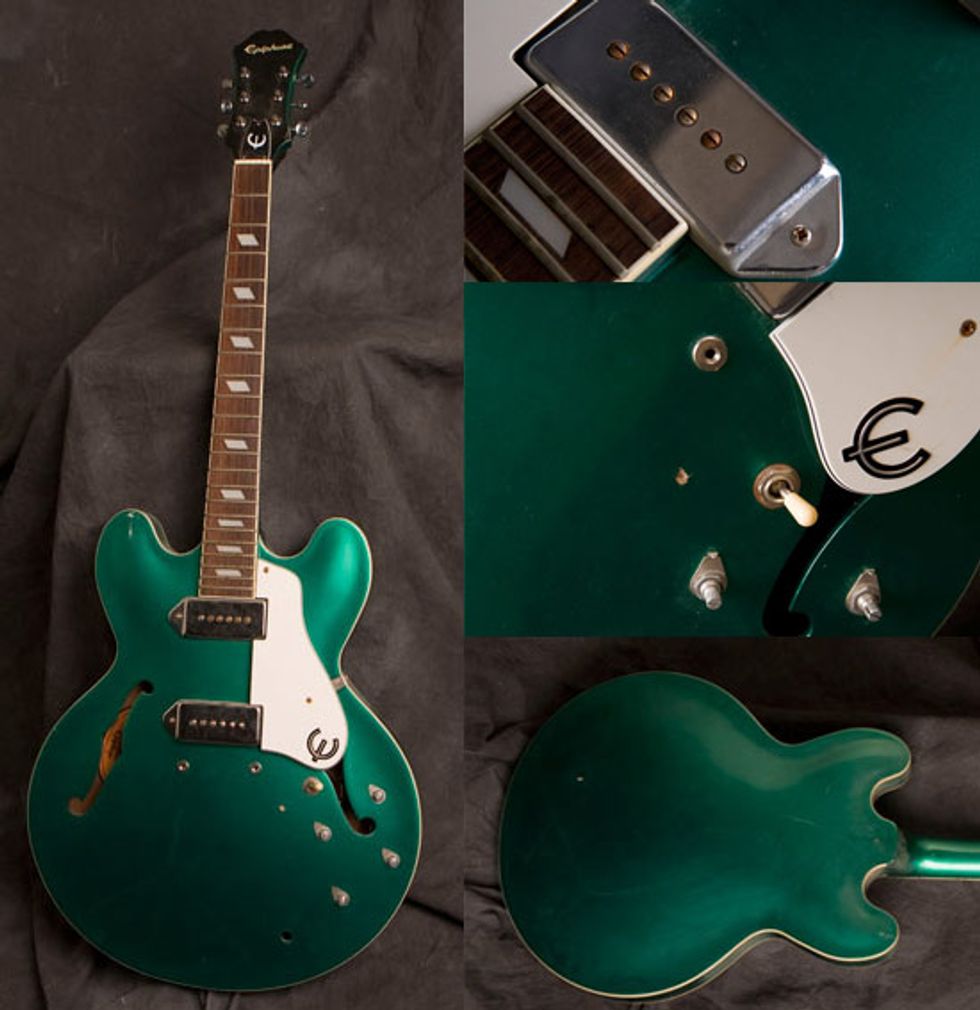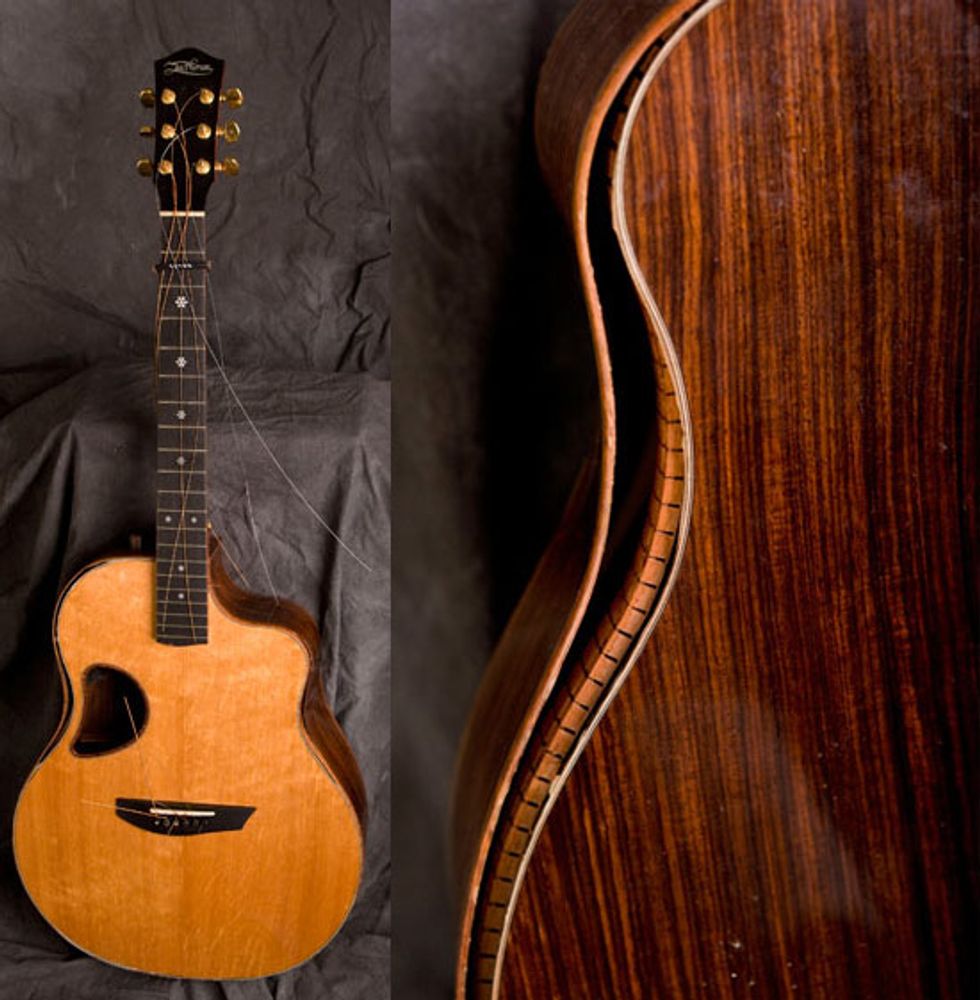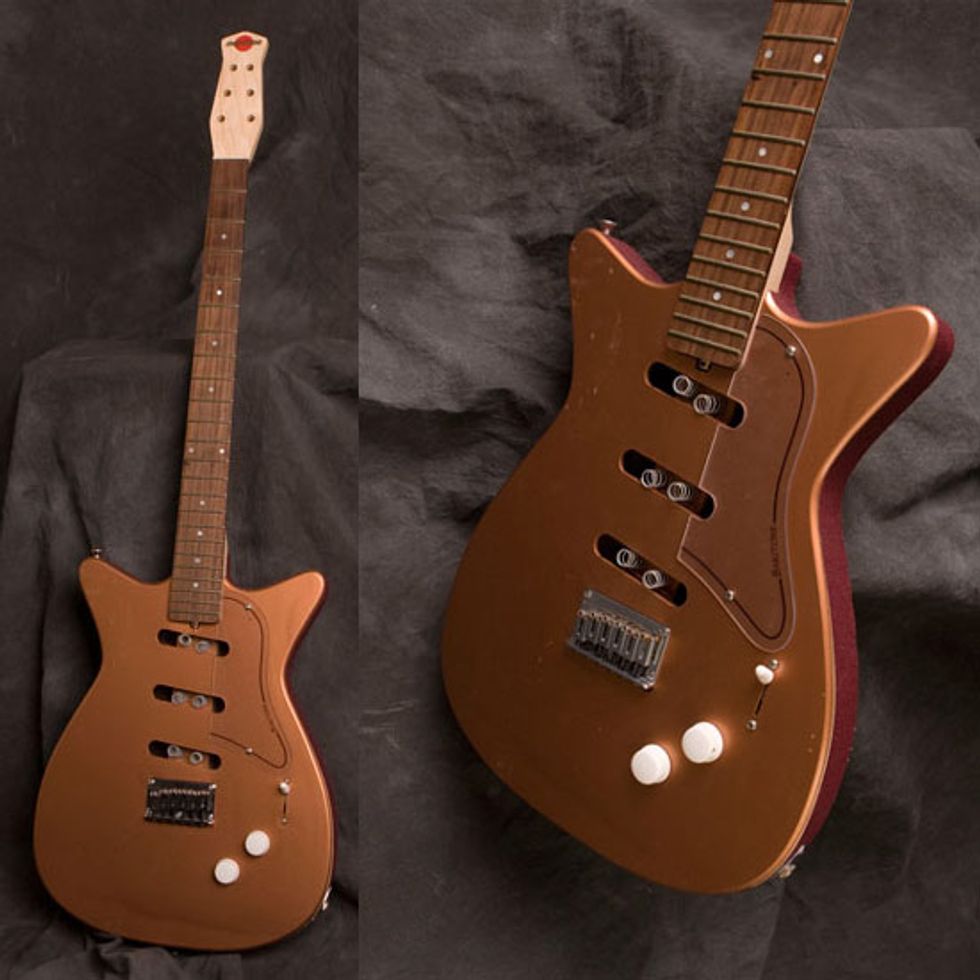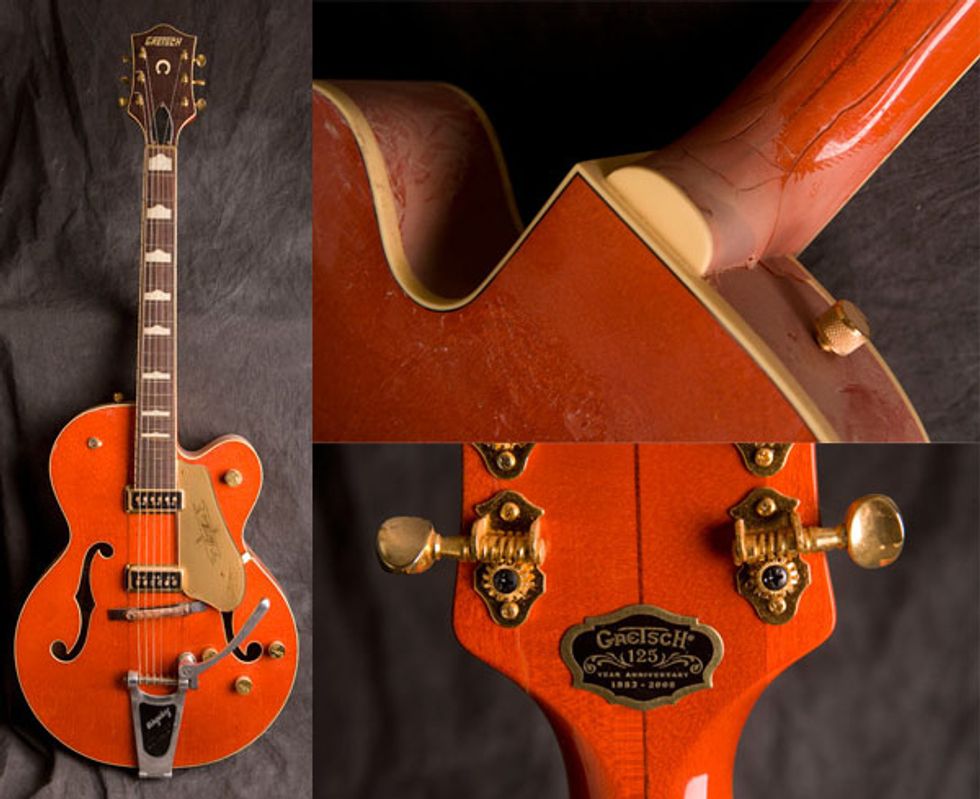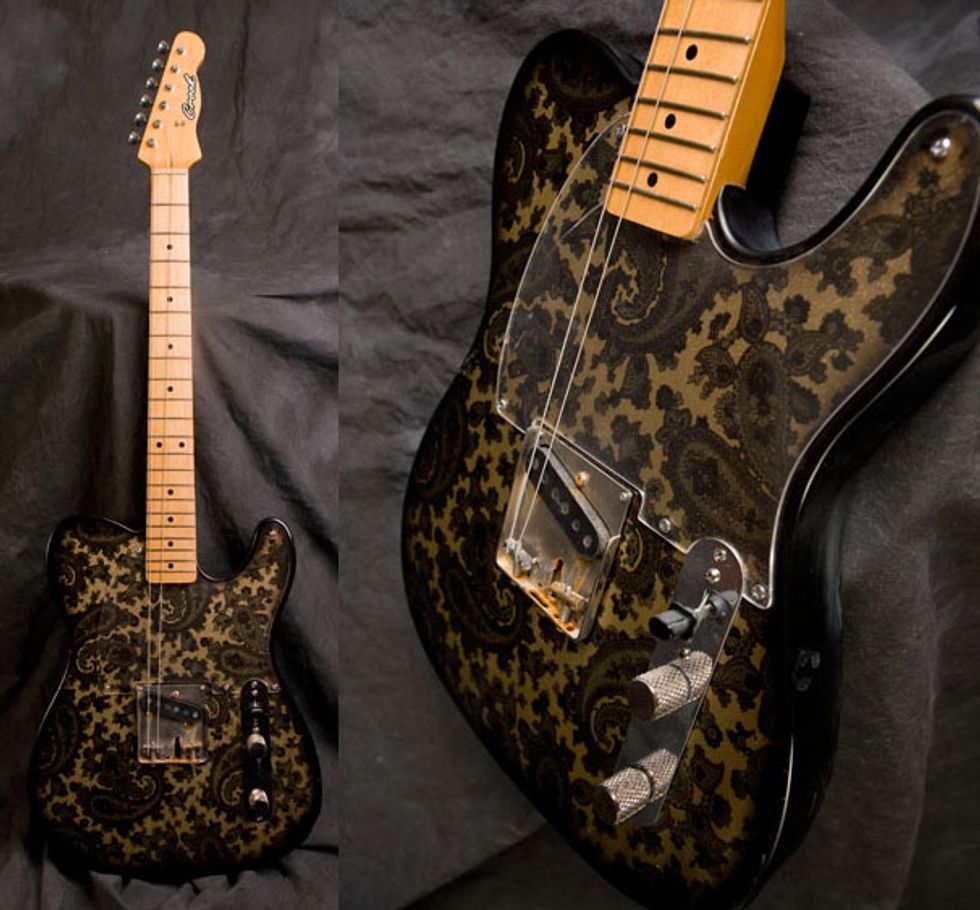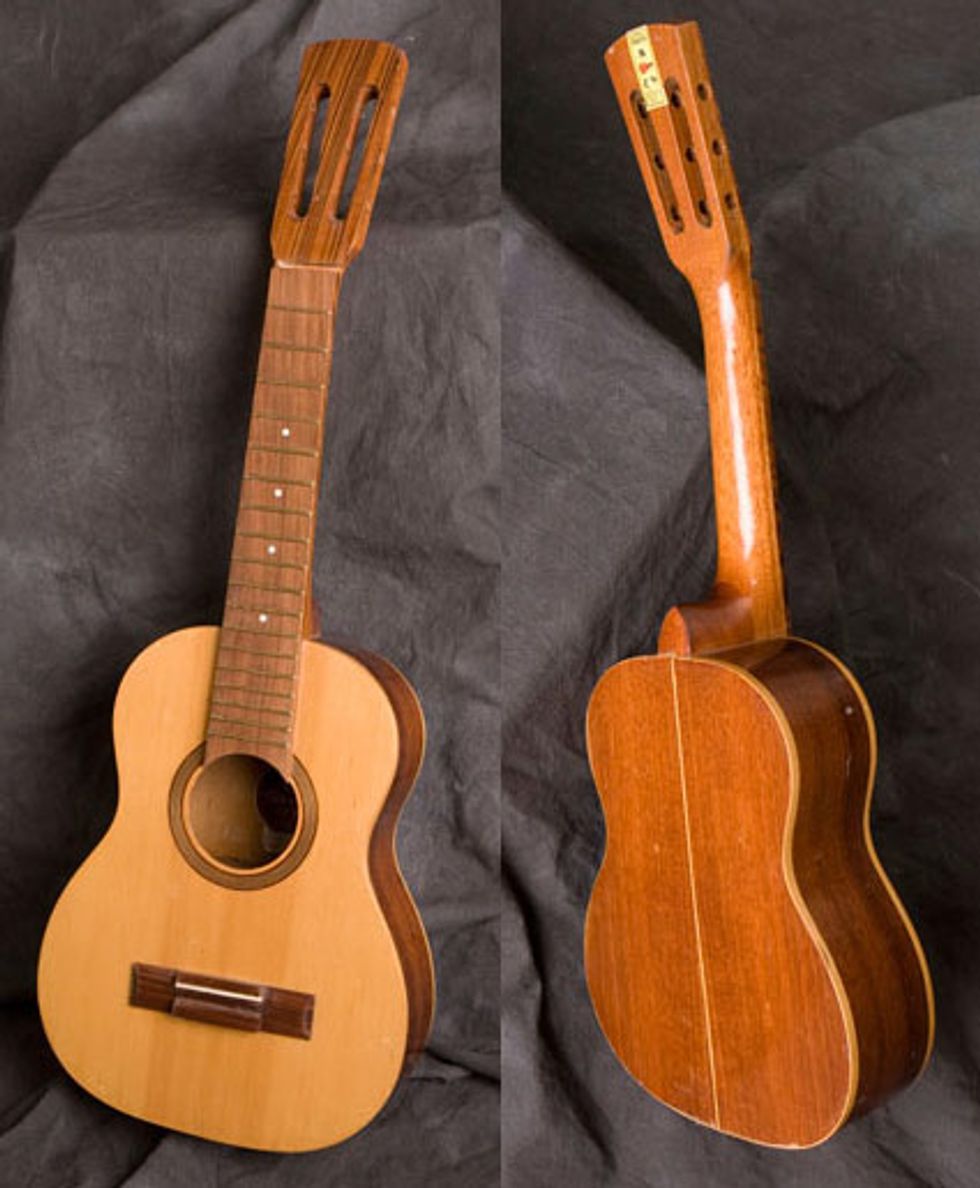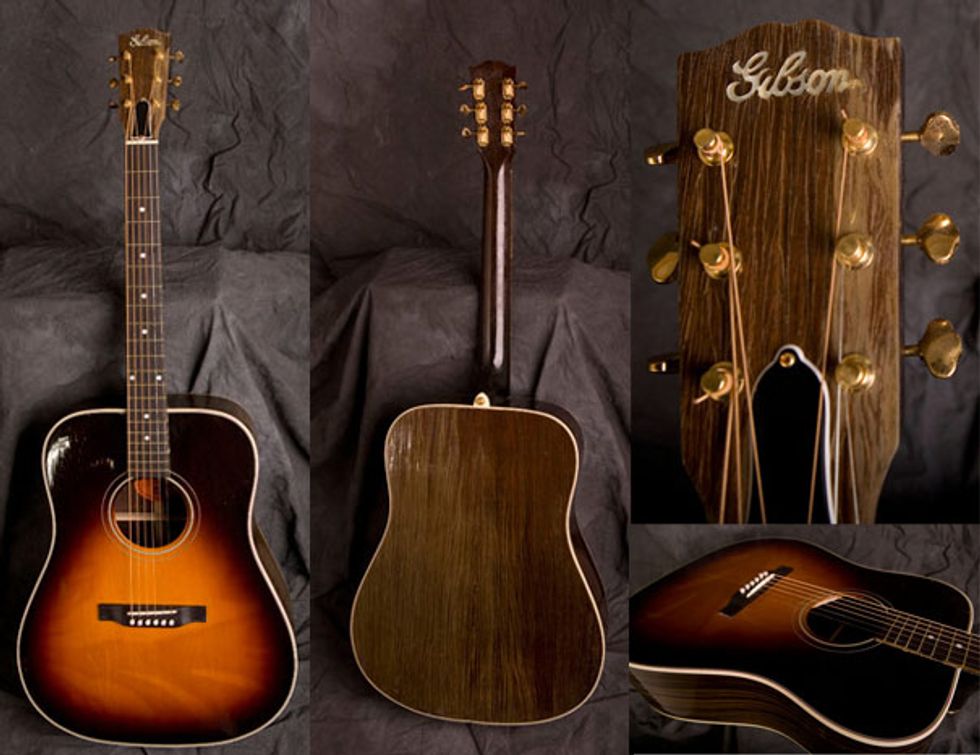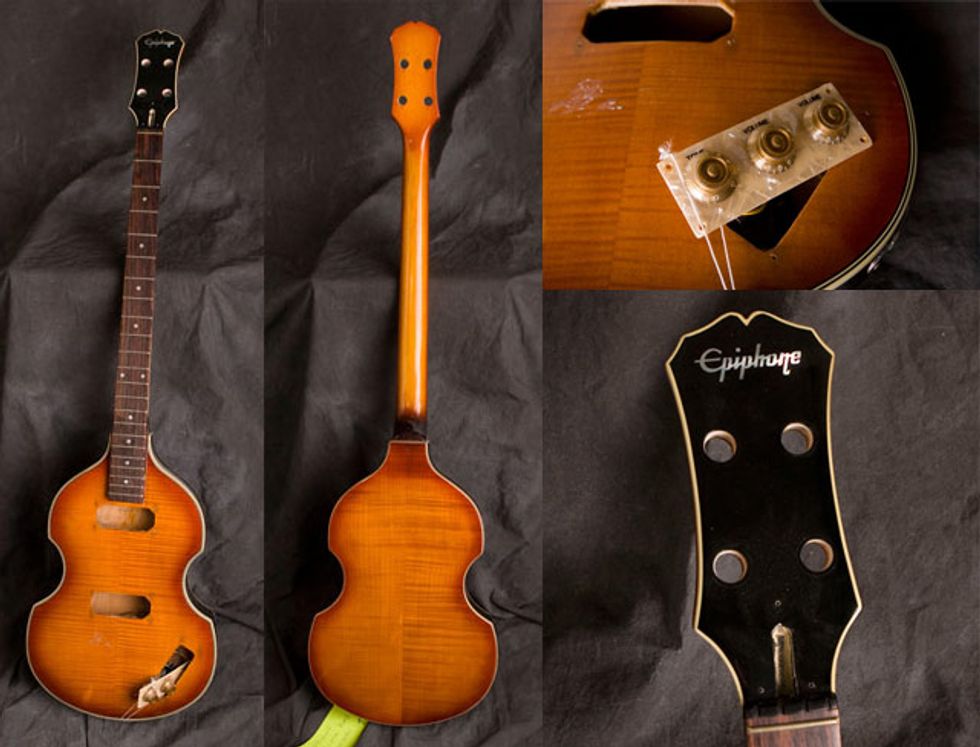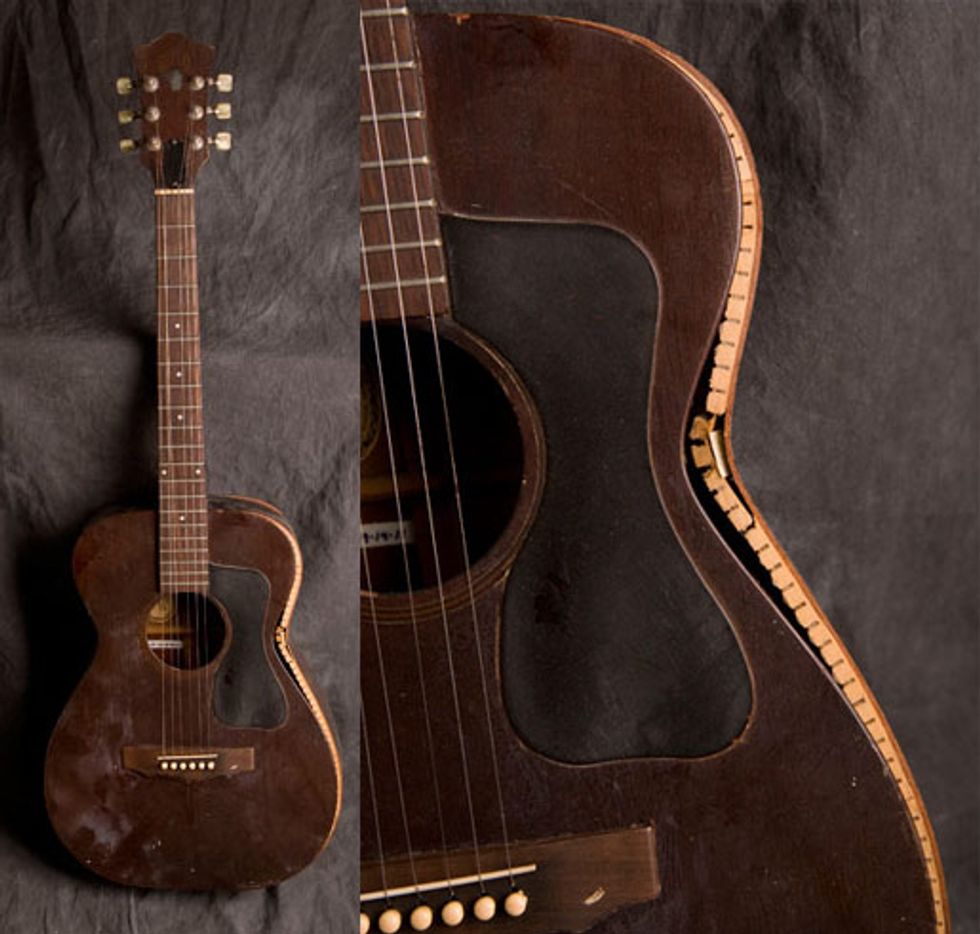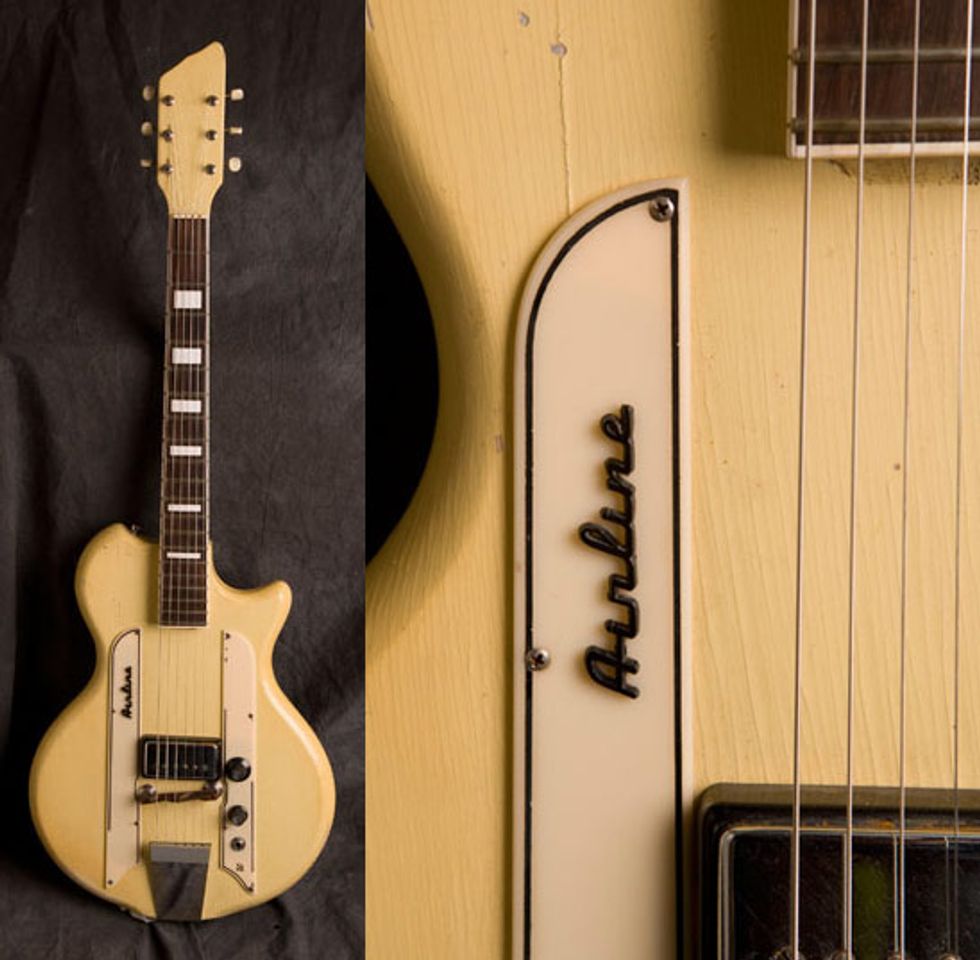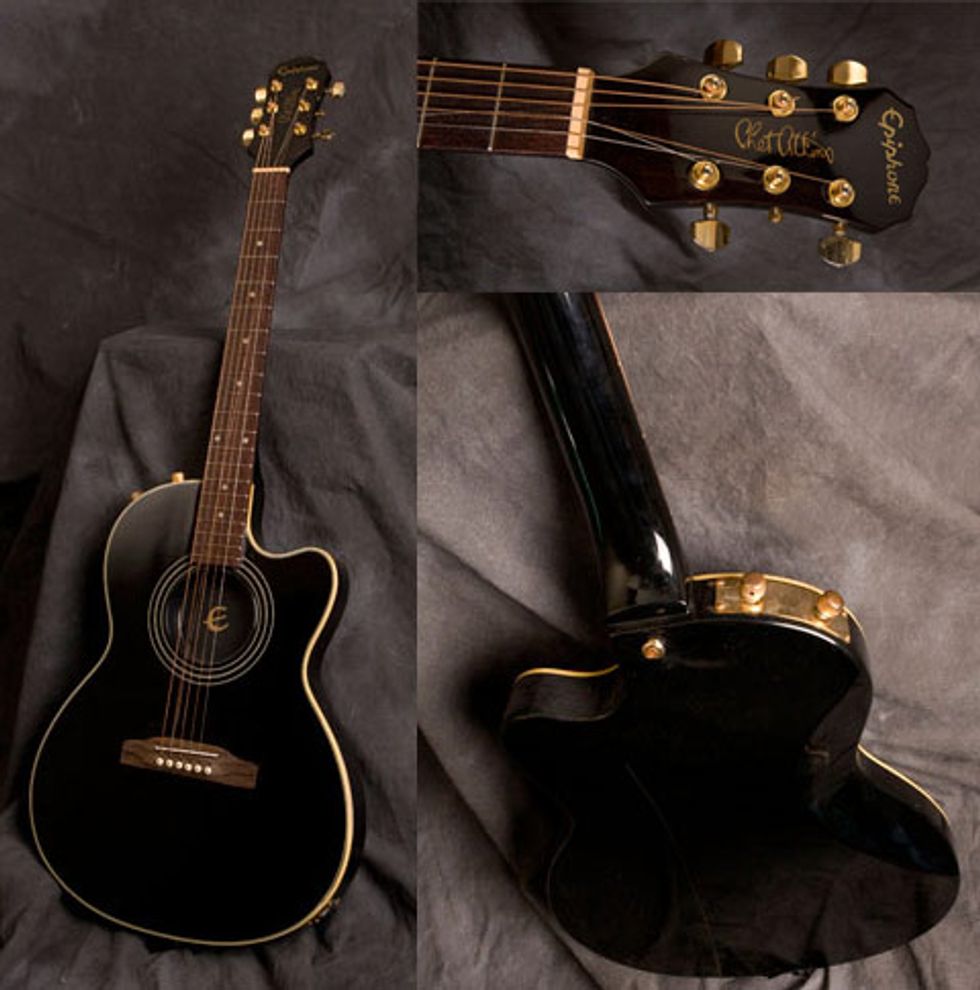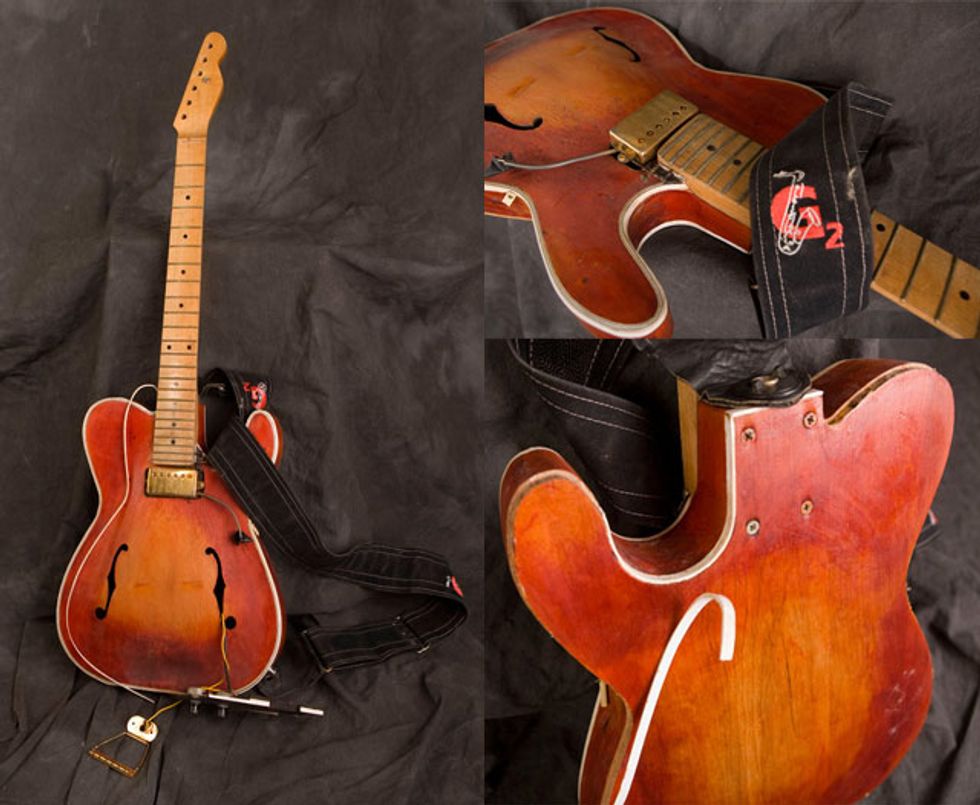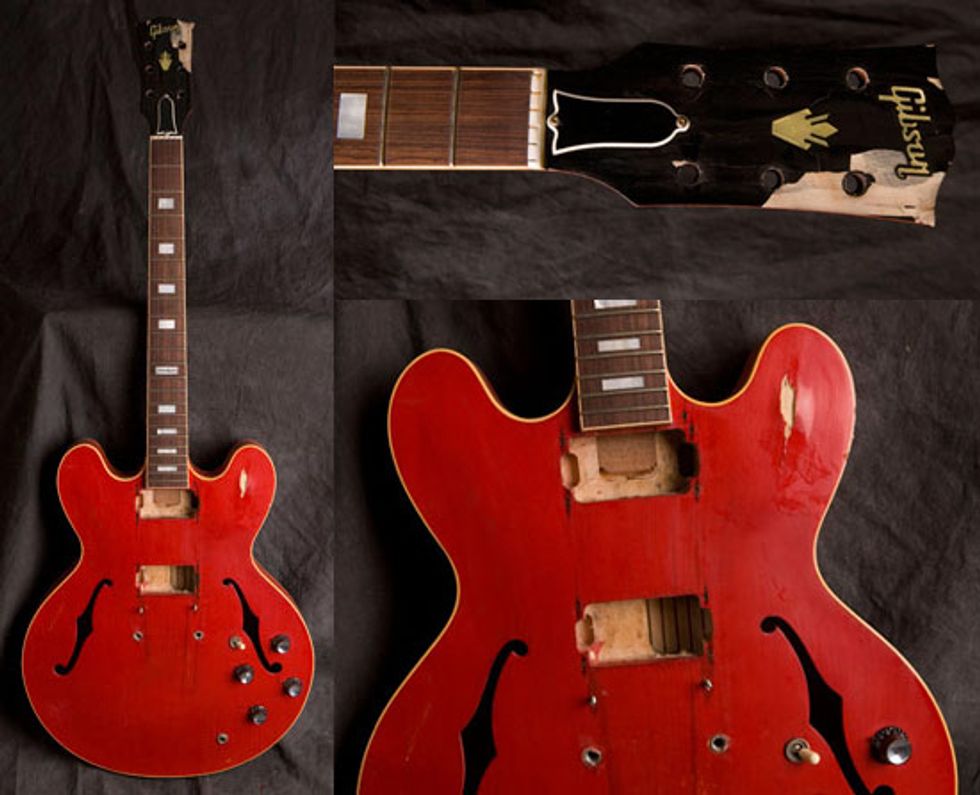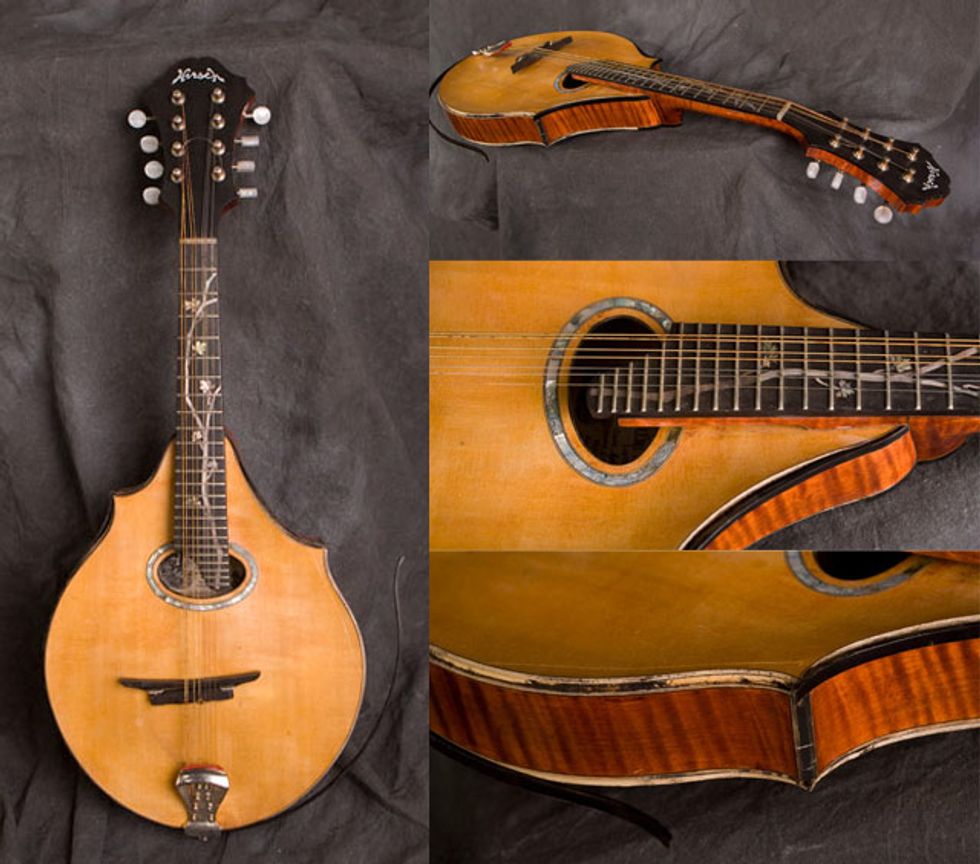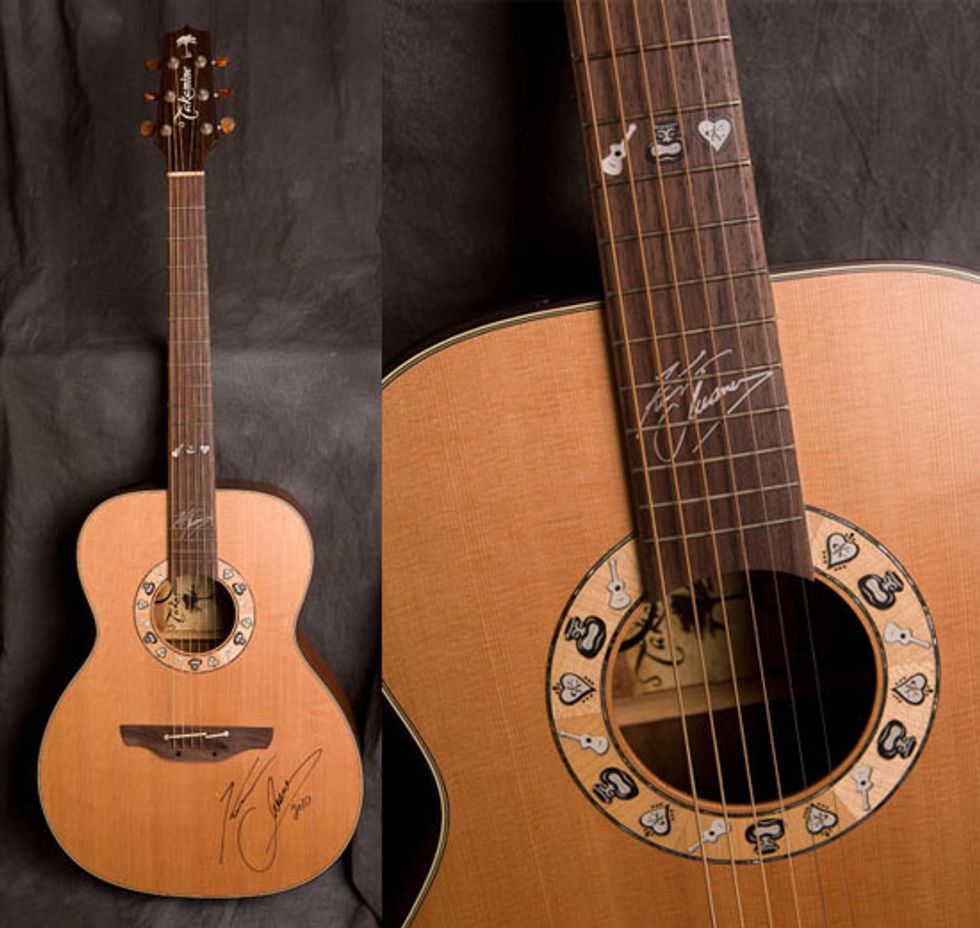 Click here
to read more about NasH2O, including how to bid on the remaining items.