GALLERY: Reader Pedalboards 2015, Part 1
Guitarists from around the globe give us tours of their stomping grounds.
Beto Becerra: The Overcompensater
"Being the only guitar player in a post-rock shoegaze band takes something as ridiculous as this to fill out the sound," says Beto Becerra, who dubbed his double-wide setup "The Overcompensator." A Morley A/B routes the signal to the dual boards, each driving its own amp.
On the right board: Boss TU-2 tuner, DigiTech Whammy, and Loop-Master switcher. Loop 1 includes a Rick Gram Tone Zone Women Tone, a ZVEX Fuzz Factory, and a Rodenberg GAS-828 overdrive. Loop 2 hosts a JHS Honey Comb Deluxe tremolo, a Boss PS-3 Phase Shifter. Loop 3 is dedicated to delay, with a Malekko Ekko 616 Analog Delay, Wampler Faux Tape Echo, and a Freakshow Effects Digilog Delay. After the Loop-Master are a Faceless "Charley Patton" Rangemaster, an XXXPedals Kali Boost, an Akai E2 HeadRush delay and a Kilpatrick Audio Lush Puppy reverb.
Meanwhile, the left board includes a Behringer Vintage Time Machine, a B9 and POG2 by Electro-Harmonix, a Skullytone Bobafet Boost ("a one-off build," says Beto), a Dunlop Tremolo, a TC Electronic Alter Ego Delay, a Boss PS-5 Super Shifter, an MG Pedals The Drive overdrive, a Smart People Factory Red Threat fuzz, and a Malekko Spring Chicken reverb.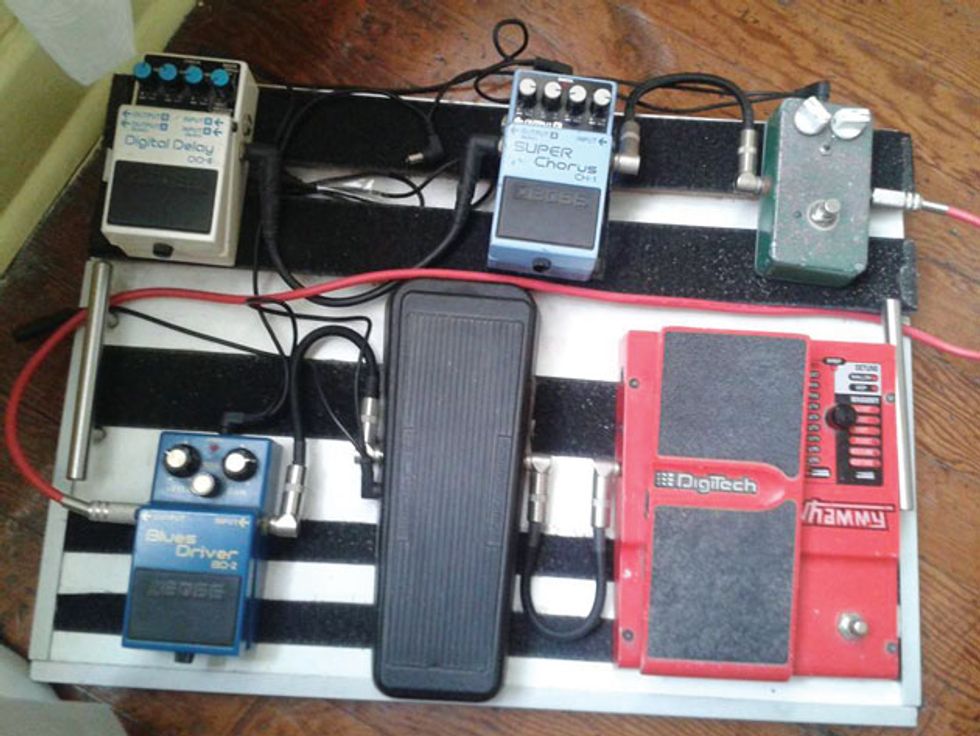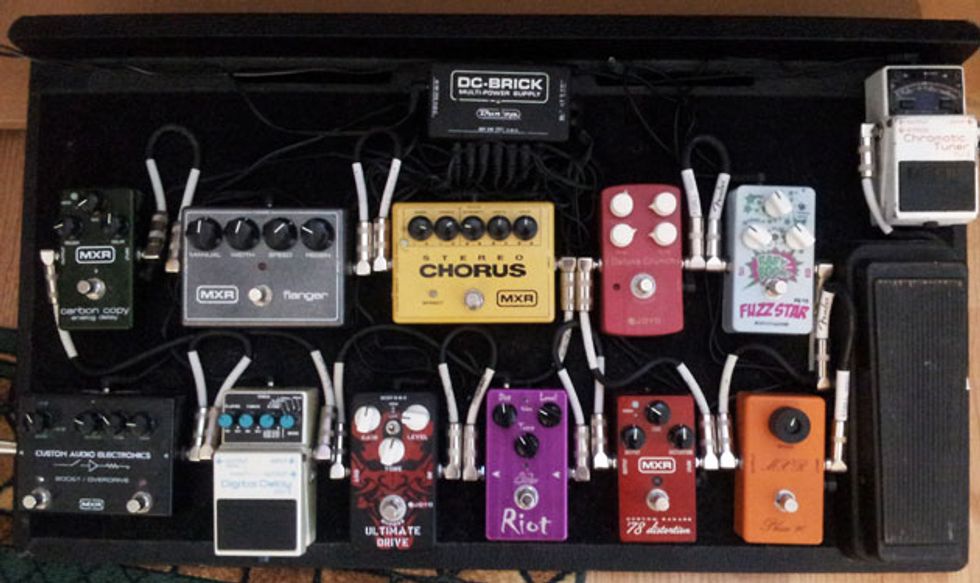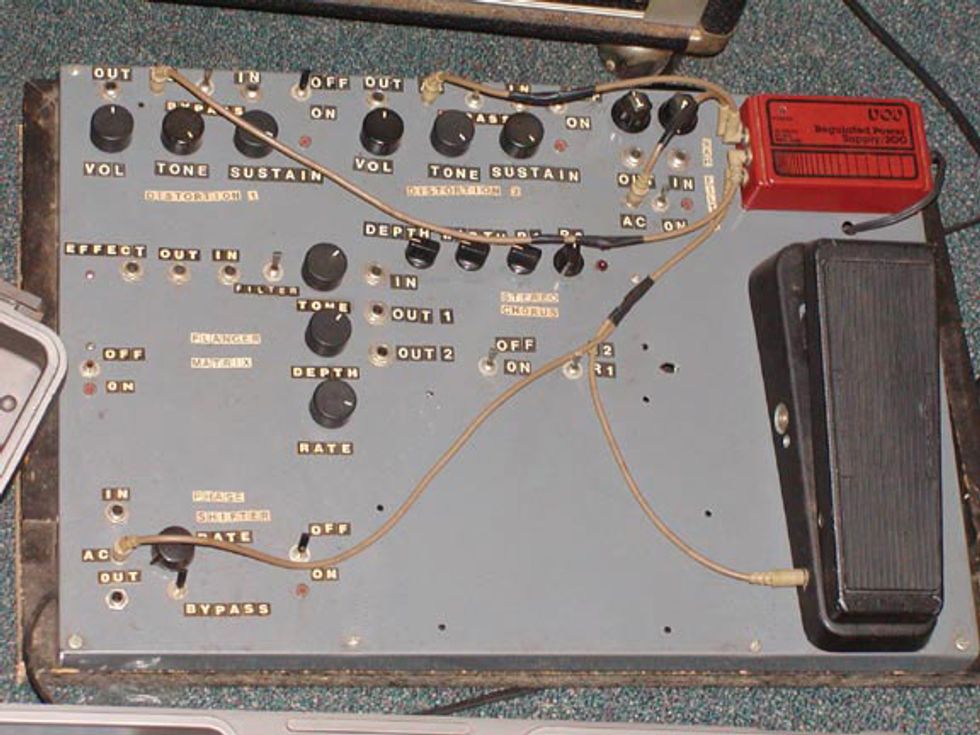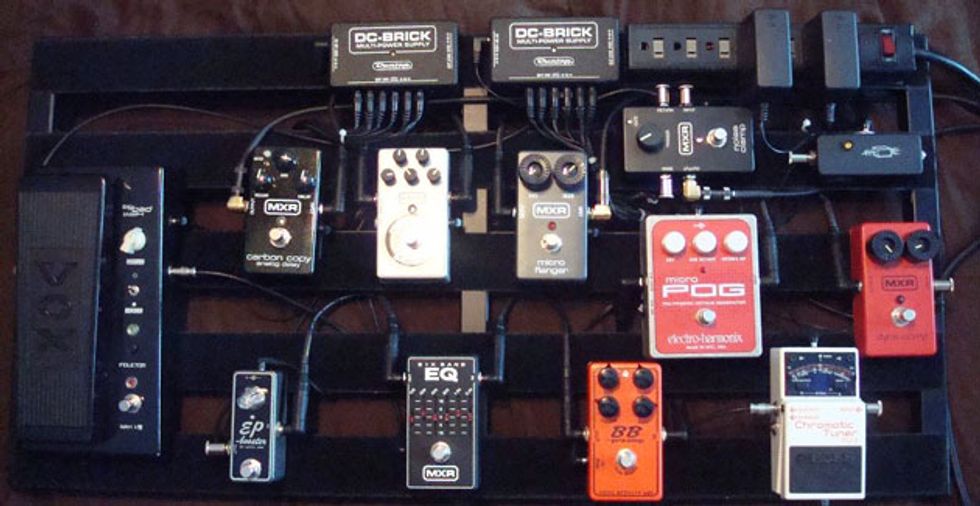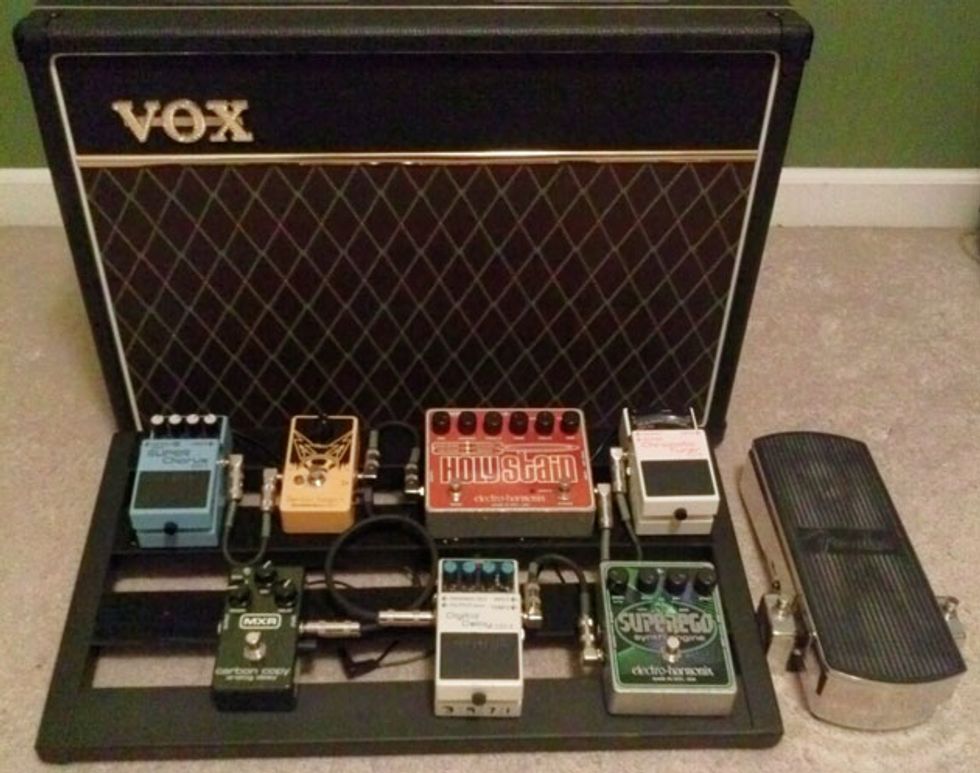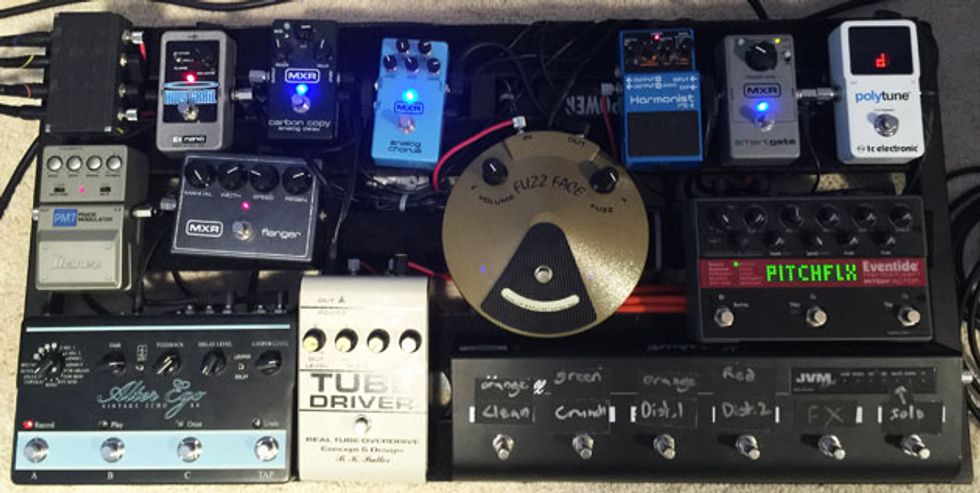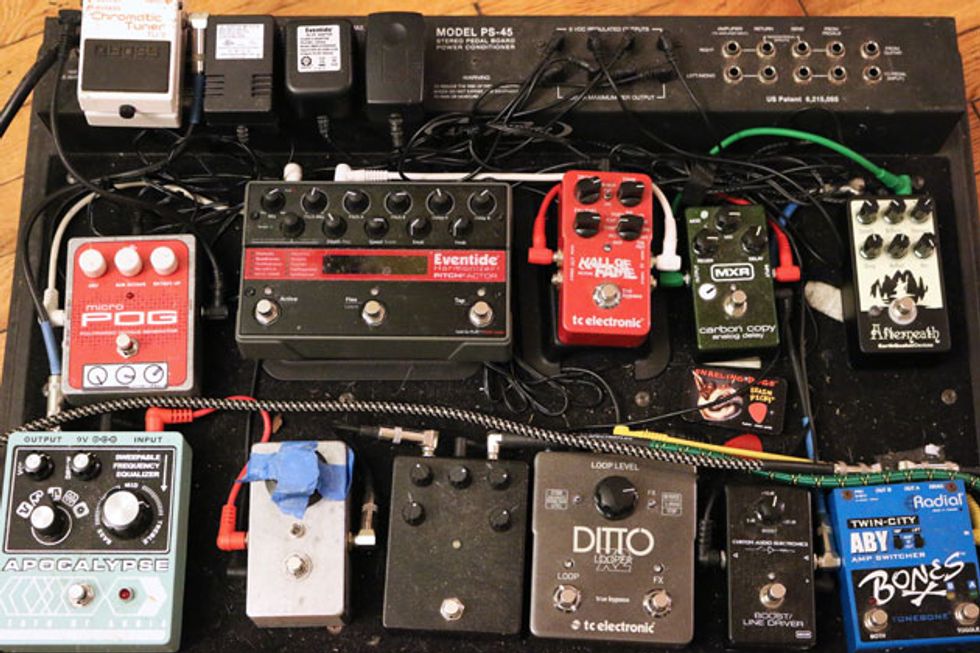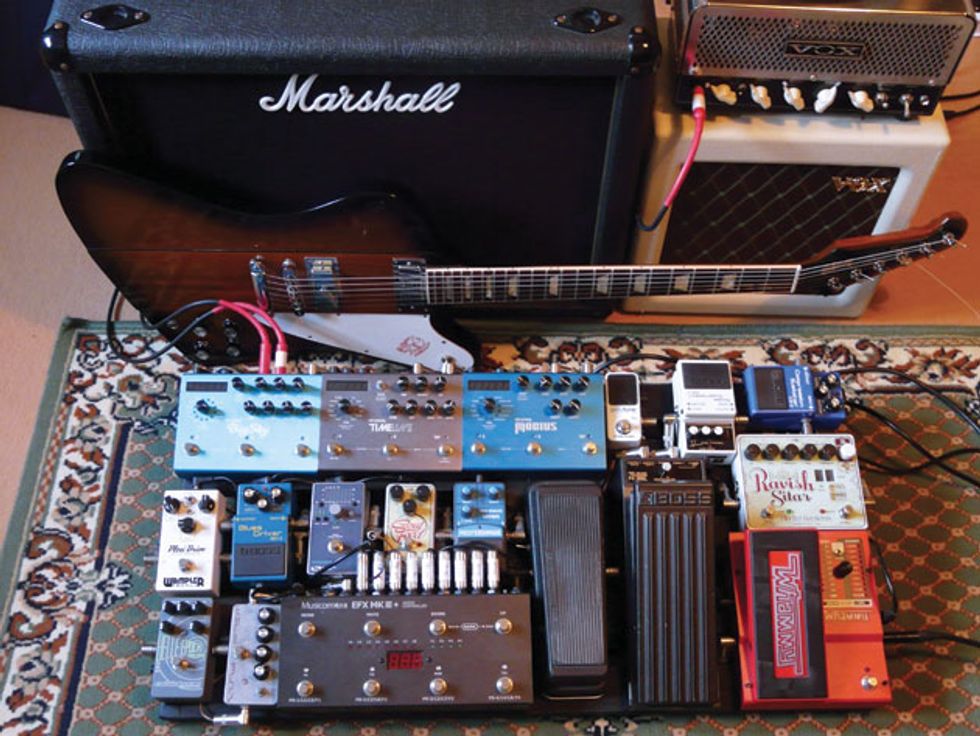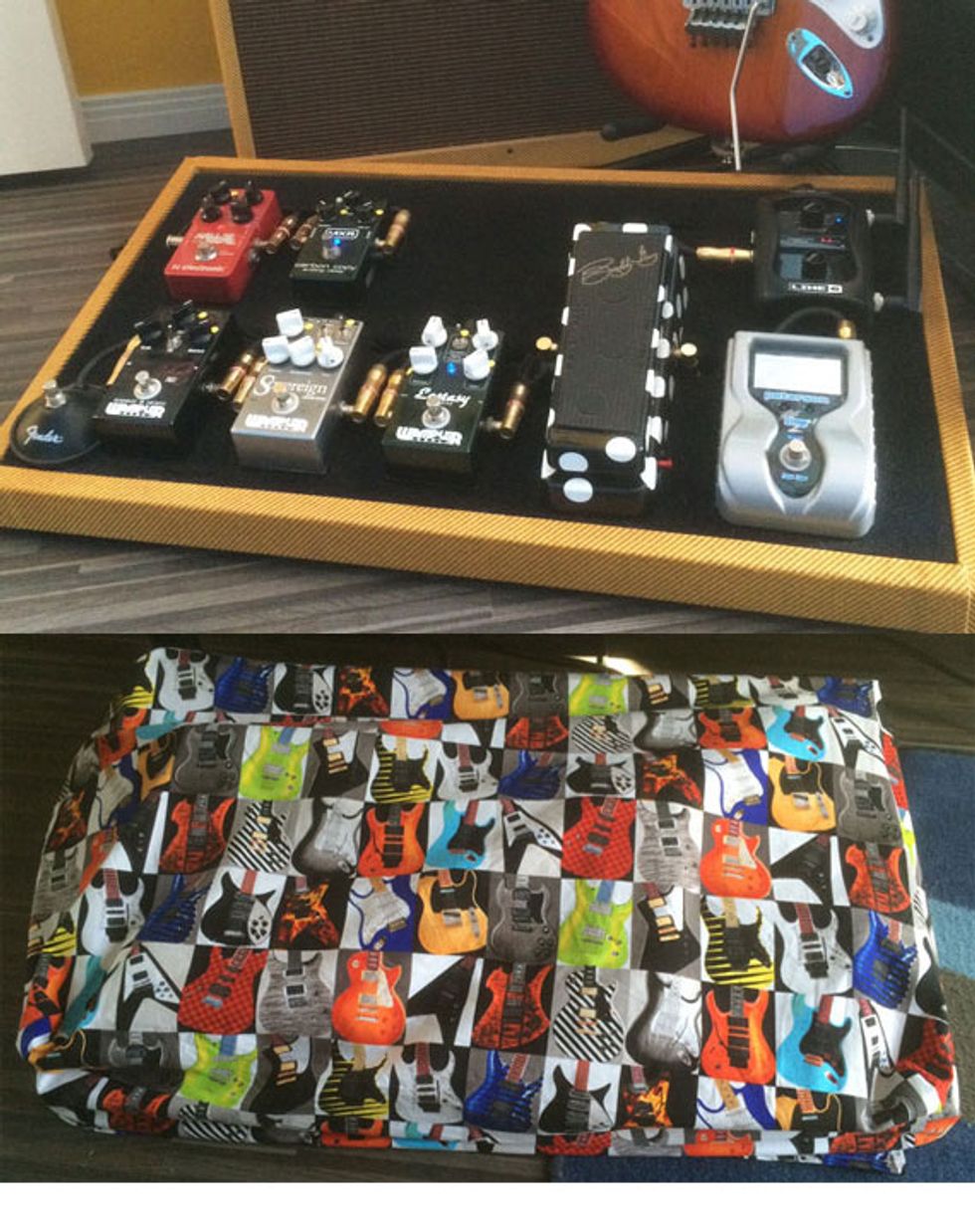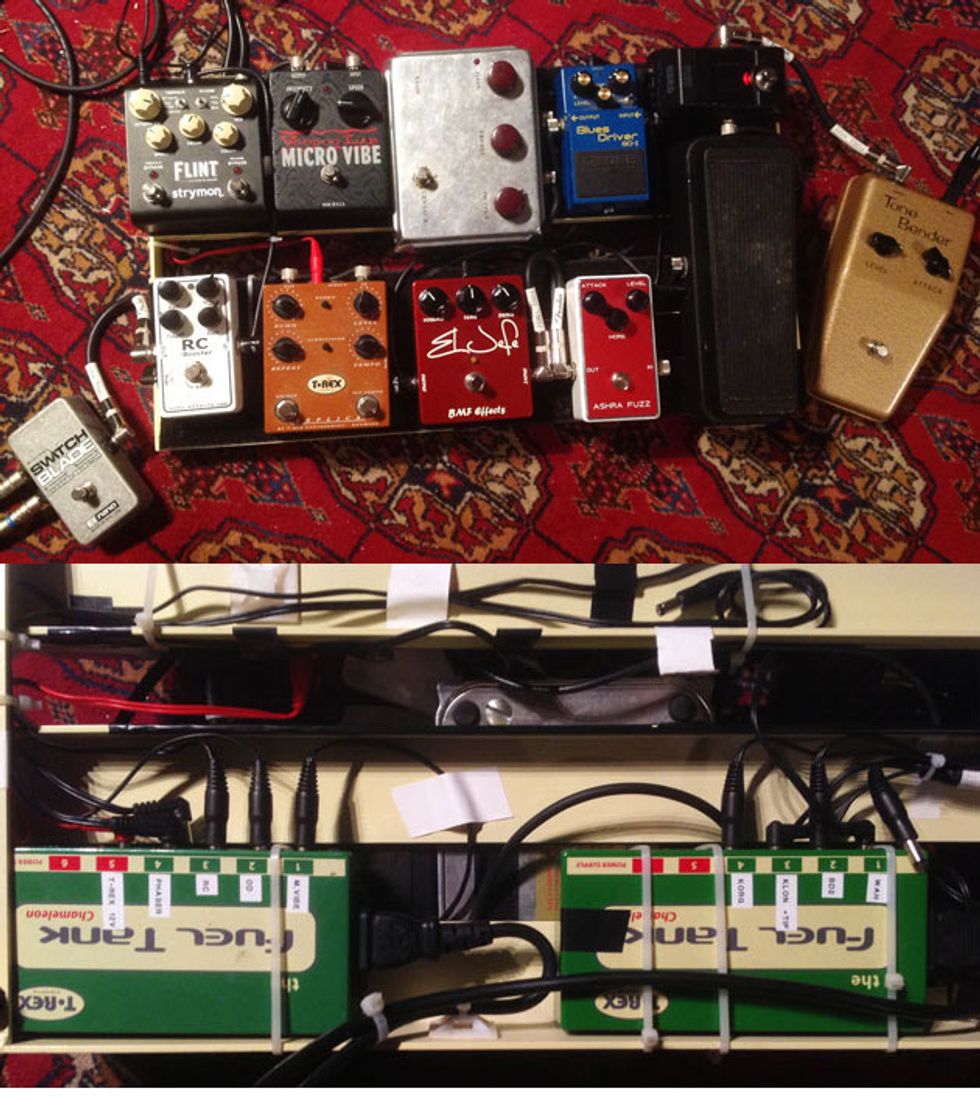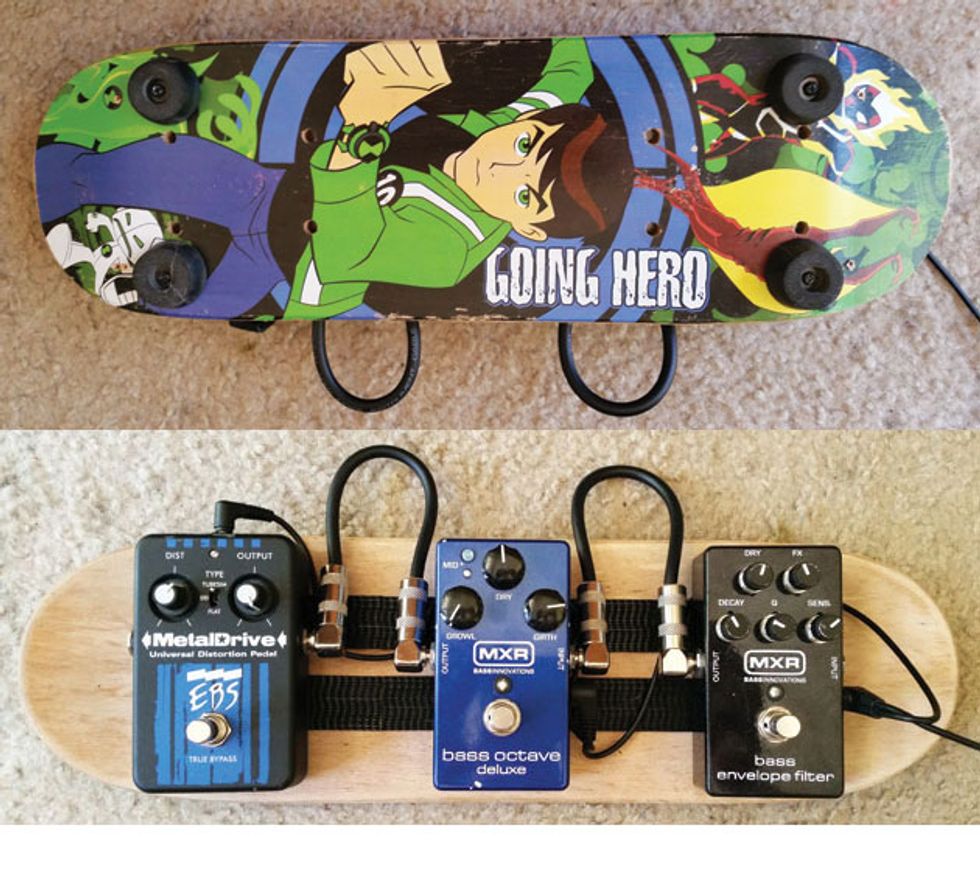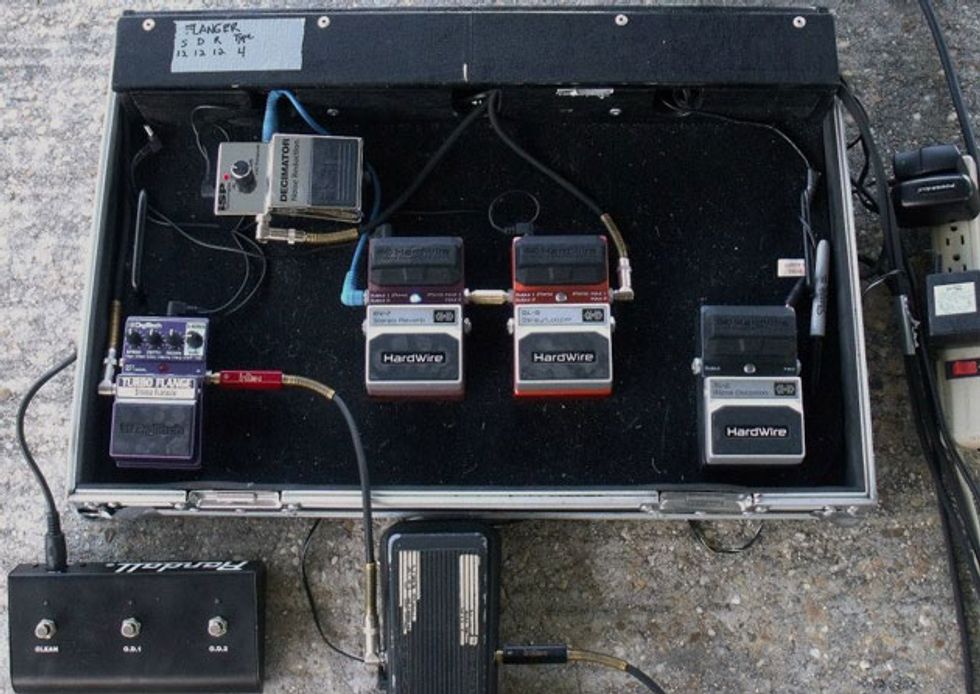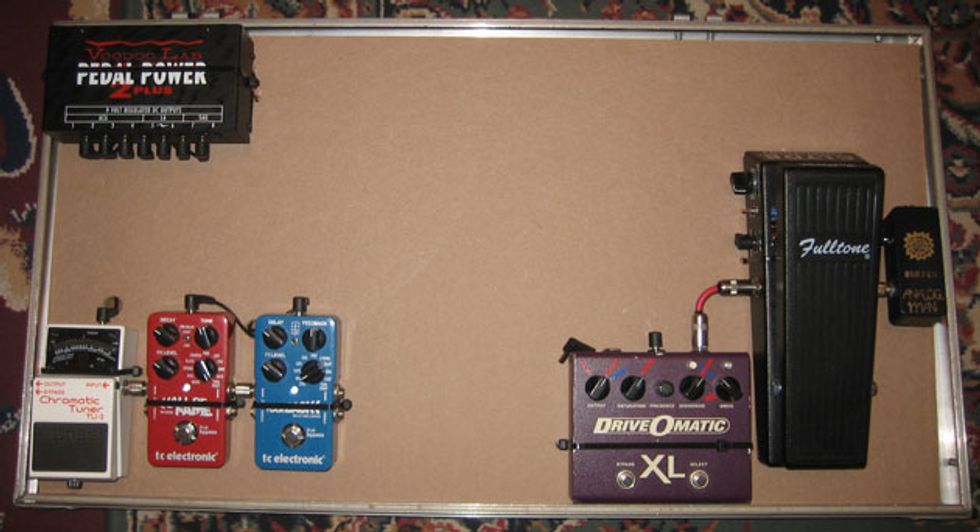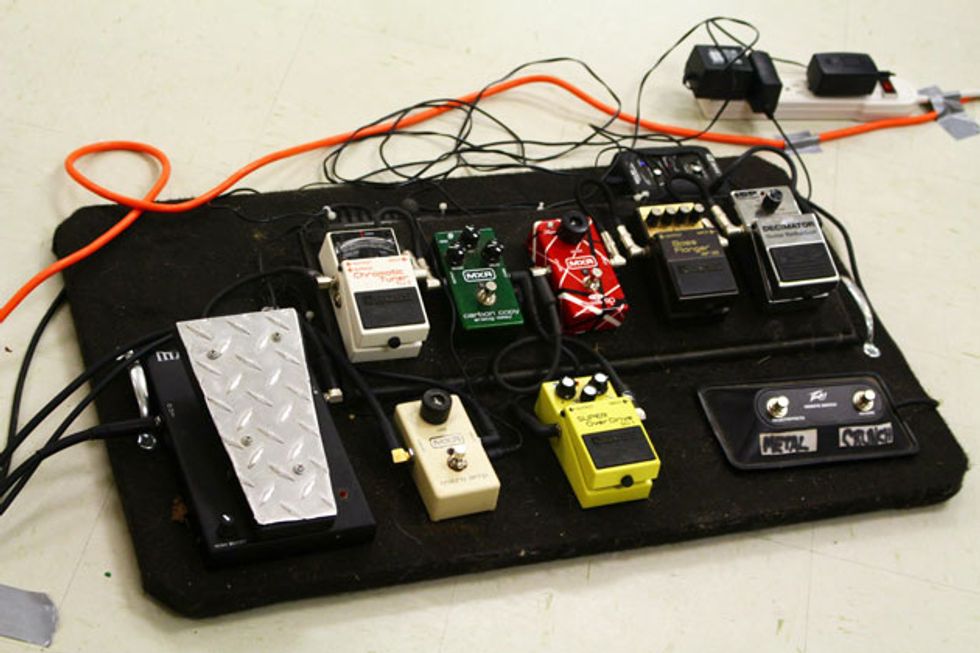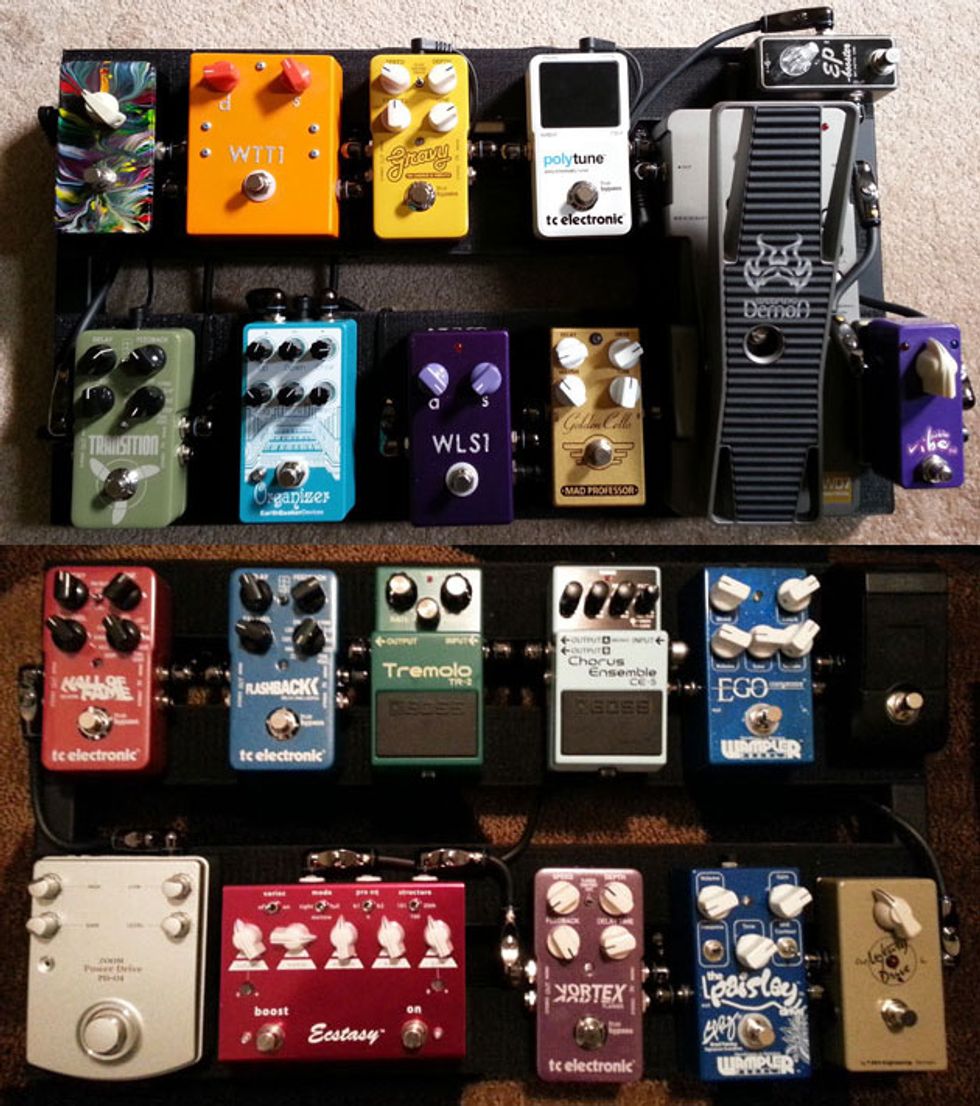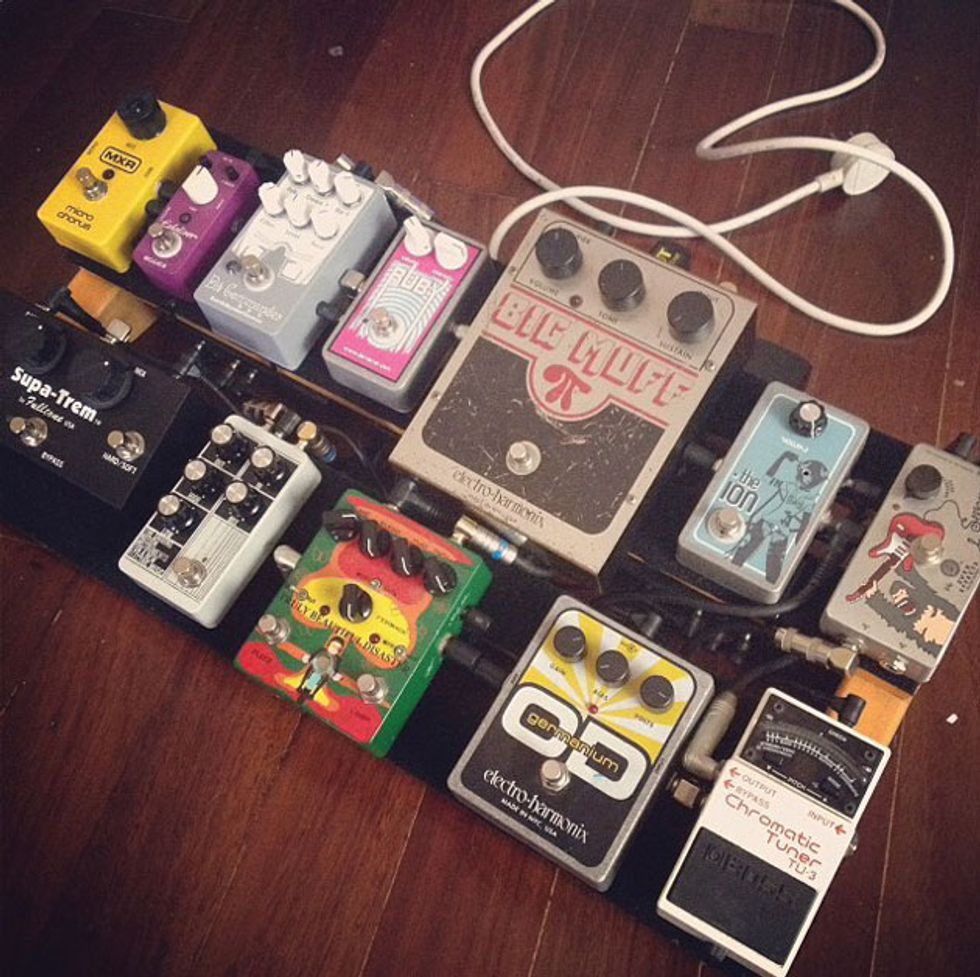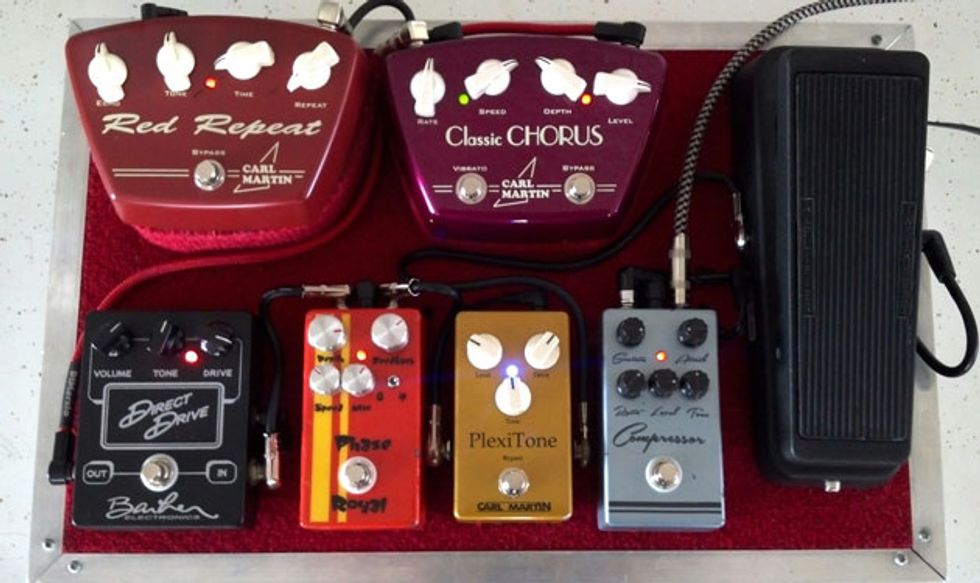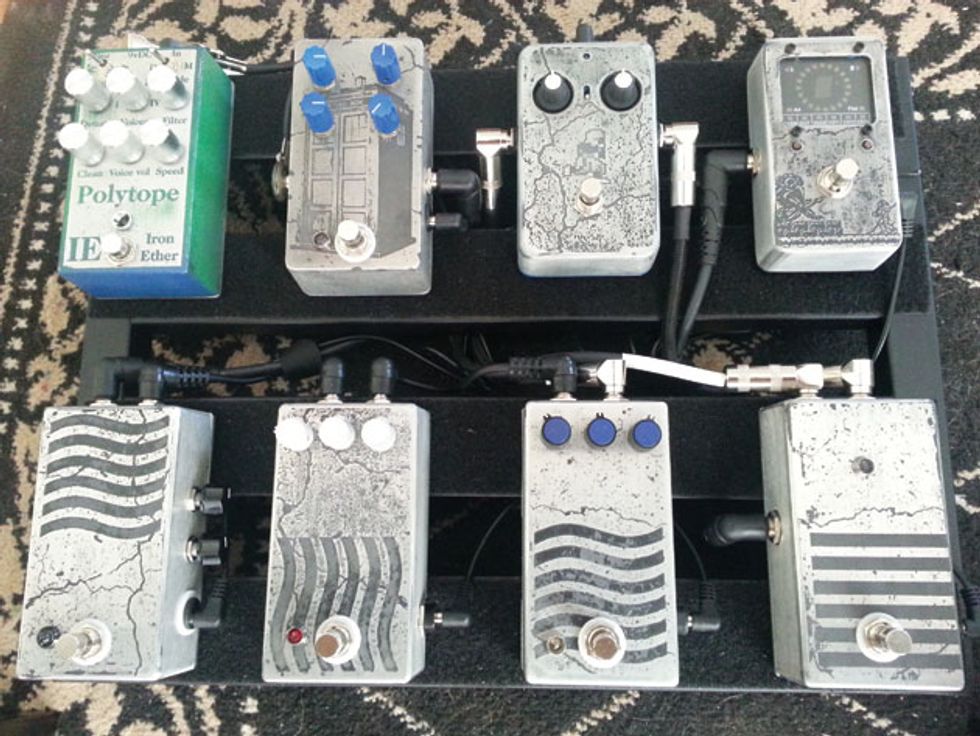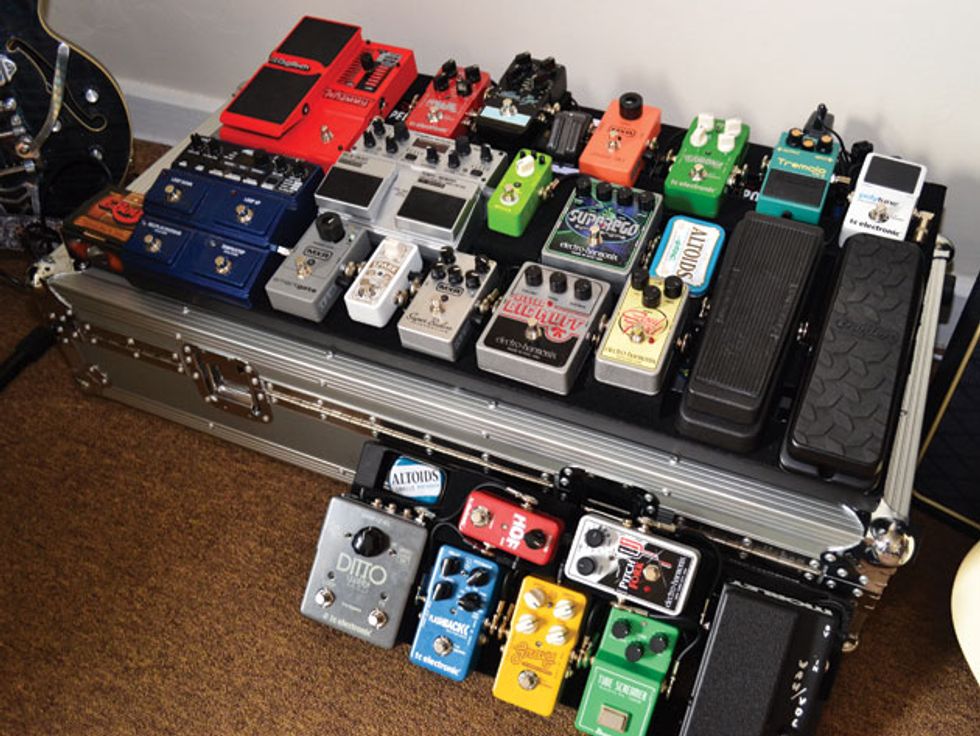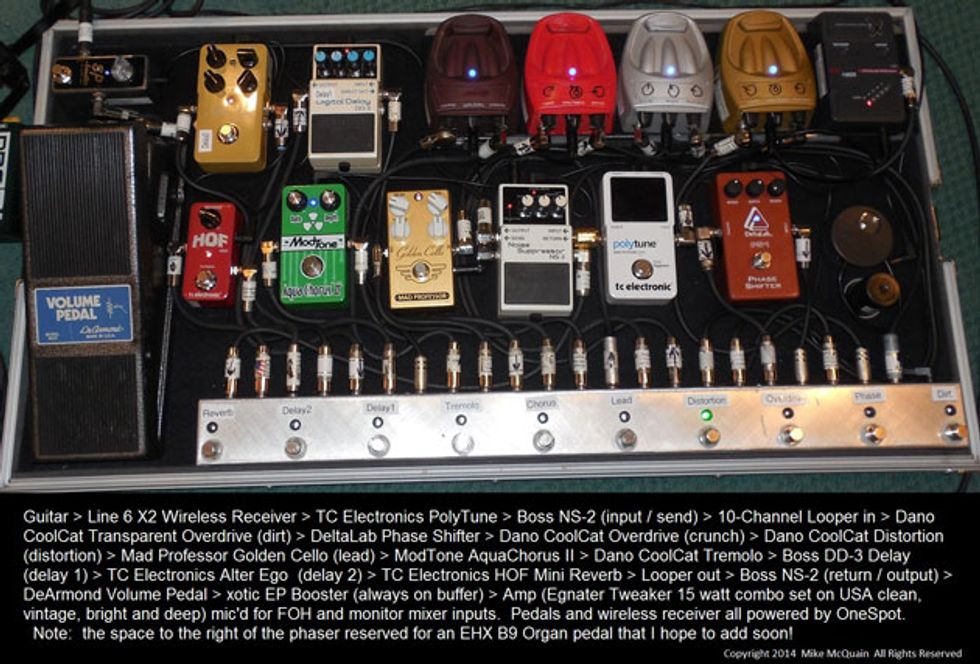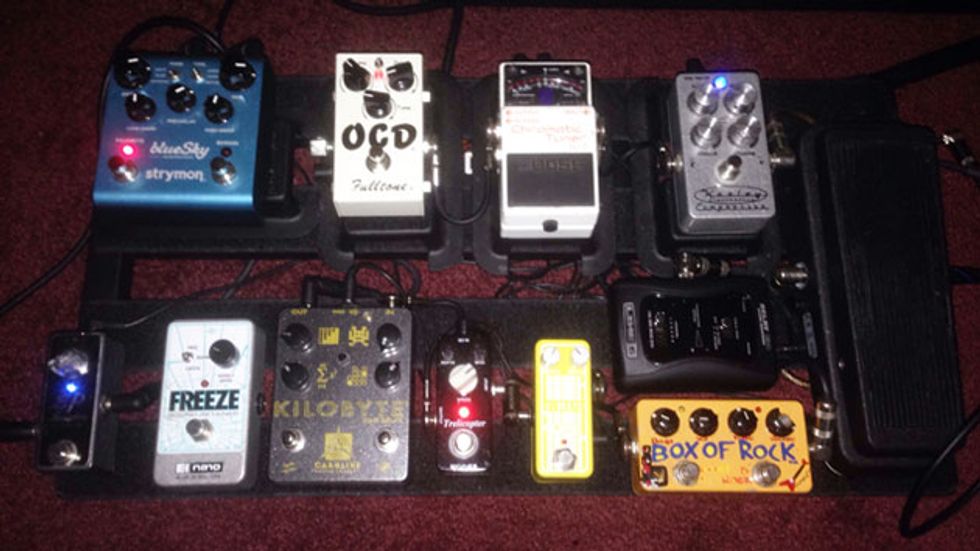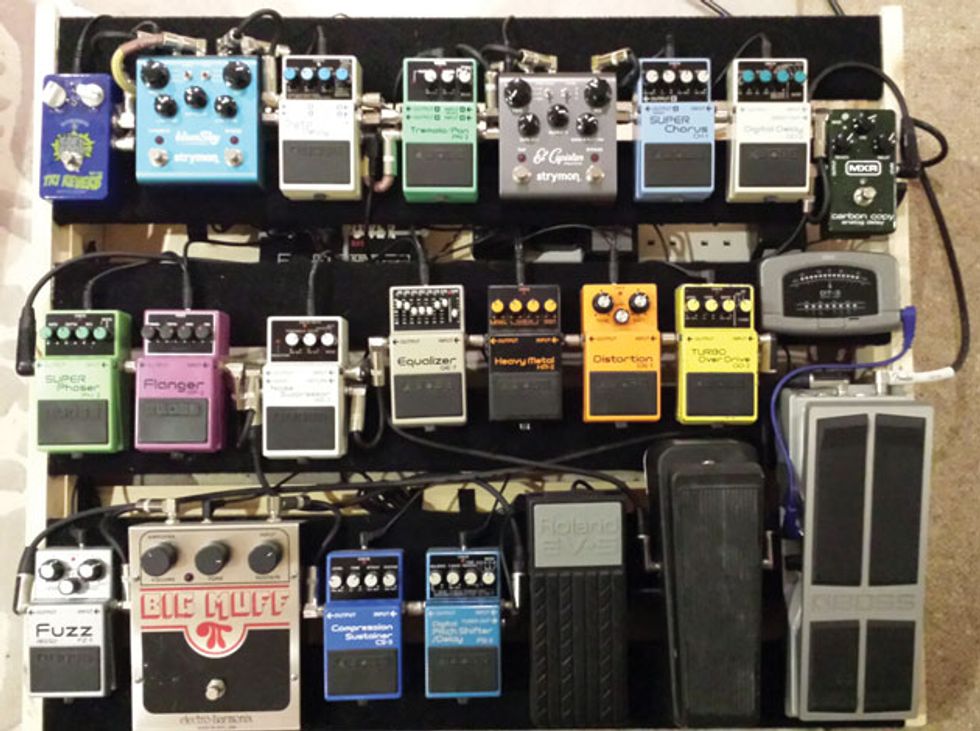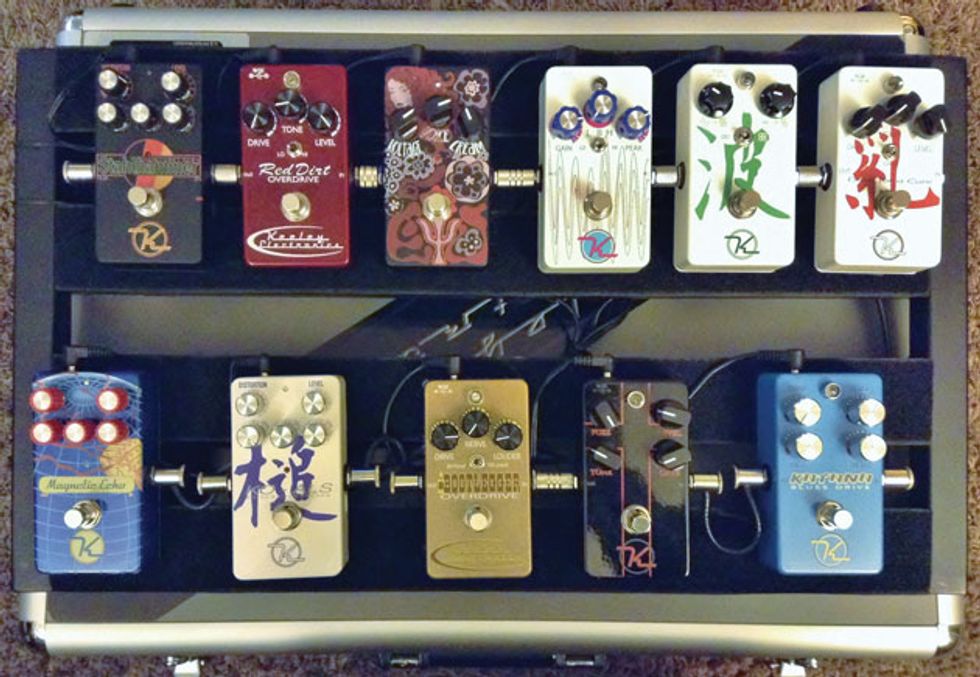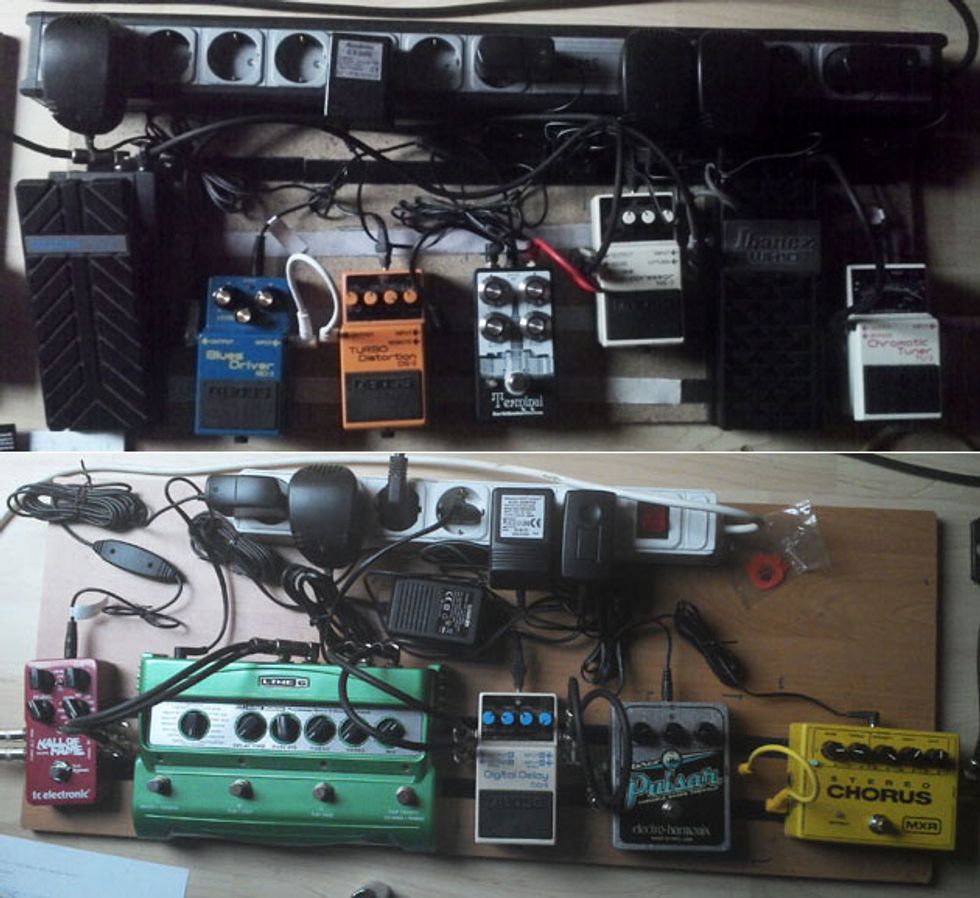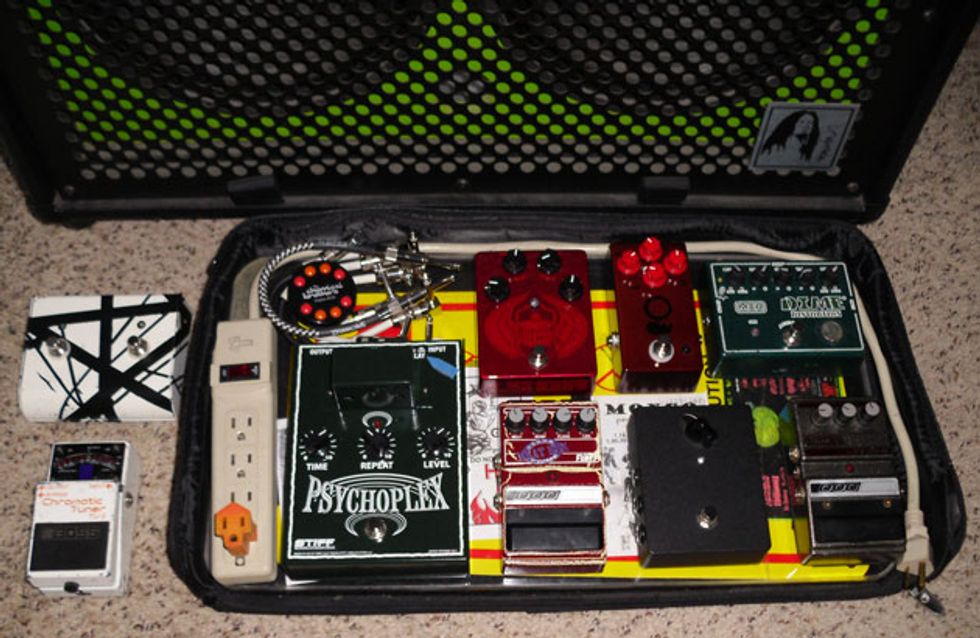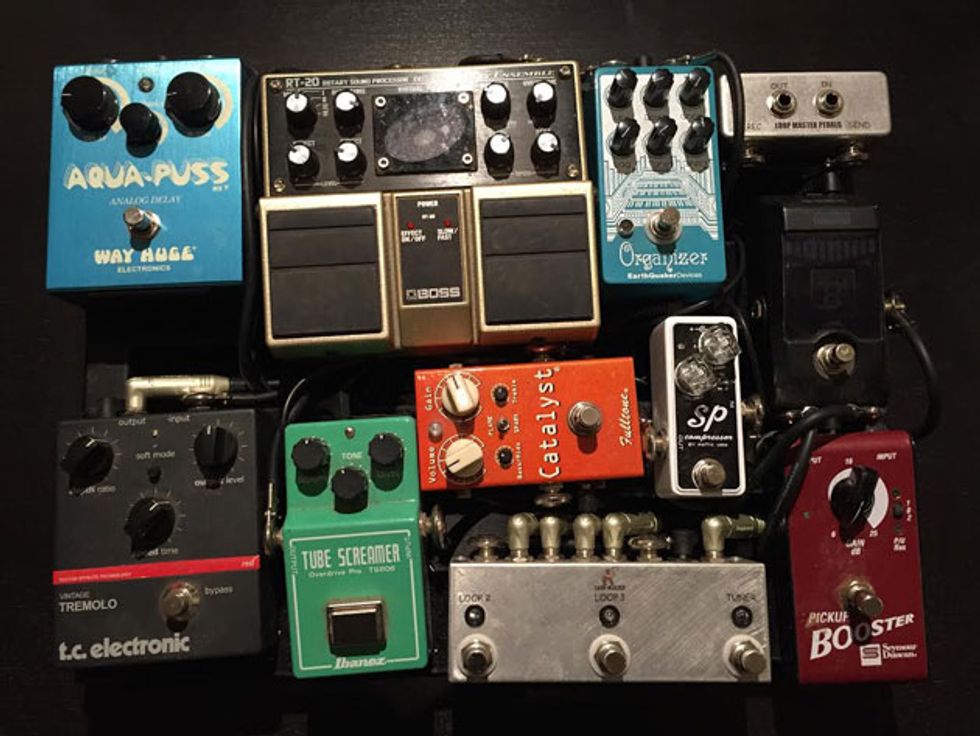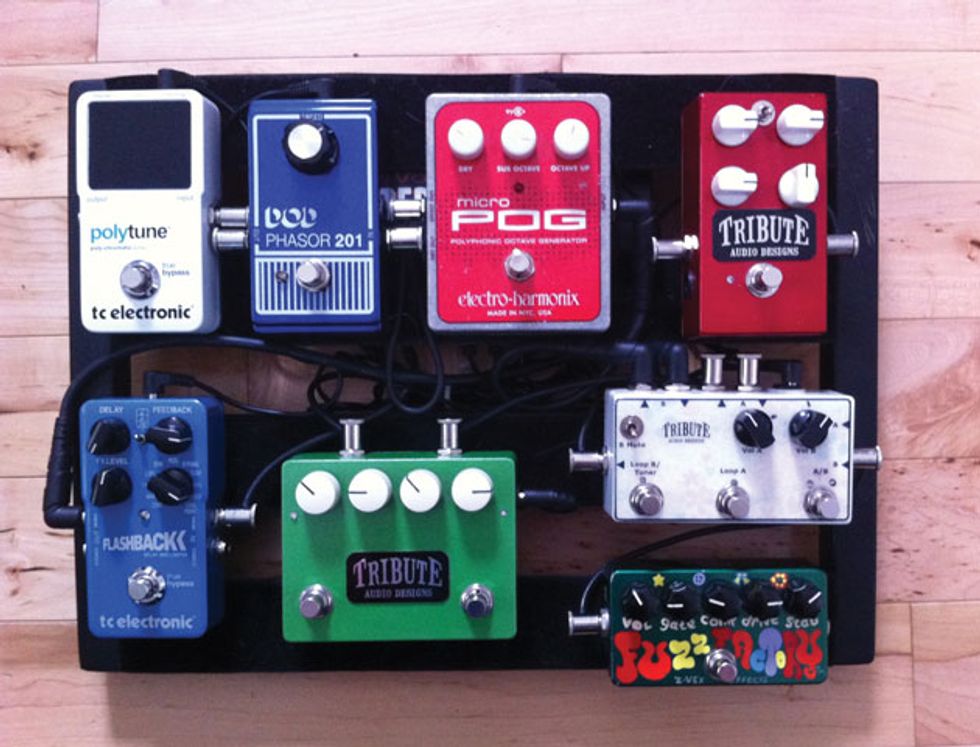 Ready for some self-inflicted pedal envy? Just check out the extraordinary setups from some of our fellow players. These recent submissions include a crafty "skateboard," a fuzz "smorgasboard," and submissions from a few players who may have gone "overboard." (Puns intended.)
Pedal lust has no end—these pedalboard pics keep rolling in, and there are plenty more where these came from. Check out other reader boards at premierguitar.com.