GALLERY: Reader Pedalboards 2015, Part 1
Guitarists from around the globe give us tours of their stomping grounds.
Double Time with Mauricio Salazar
Mauricio Salazar of the rising New Jersey indie band Wyland shares his monster main board and its petite pal.
Built on a Pedaltrain Pro and an ATA flight case, the big board features the following (in order of signal flow): DigiTech Whammy 4, Dunlop Volume X Expression Pedal (with a TC Electronic PolyTune inserted), Dunlop Cry Baby Classic Wah, Electro-Harmonix Soul Food Overdrive and Little Big Muff, MXR M75 Super Badass Distortion, TC Electronic Spark Mini Booster, MXR Smart Gate, Boss TR-2 Tremolo, TC Electronic Corona Chorus, MXR Phase 90, Electro-Harmonix Superego (with Mooer Mod Factory in the effects loop), TC Electronic Alter Ego, DigiTech TimeBender Musical Delay, TC Electronic Hall of Fame Reverb, and a DigiTech JamMan Stereo Looper. Note the EBow stored between the Alter Ego and Phase 90. "The Altoids tin holds batteries for the EBow and wireless pack, picks, and a small light for changing settings in dark venues," Mauricio explains." There's a Voodoo Lab Power Pedal 2 Plus beneath the board.
The signal chain for Salazar's smaller board: Morley MWV Mini Wah Volume, Electro-Harmonix Pitch Fork, Ibanez TS808, and four TC Electronic pedals: TC Electronic Gravy Tri-Chorus and Vibrato, Flashback Delay, Hall of Fame Mini Reverb, and Ditto Looper X2. There's a Pedaltrain Volto power supply underneath. "The Altoids tin holds a small light and some picks," says Mauricio.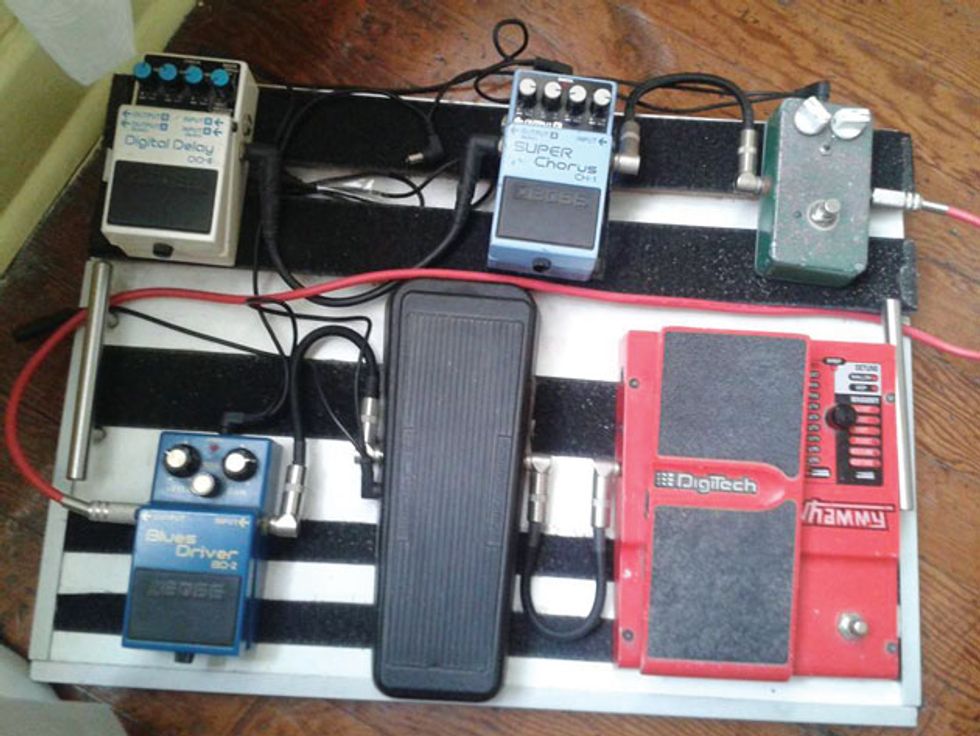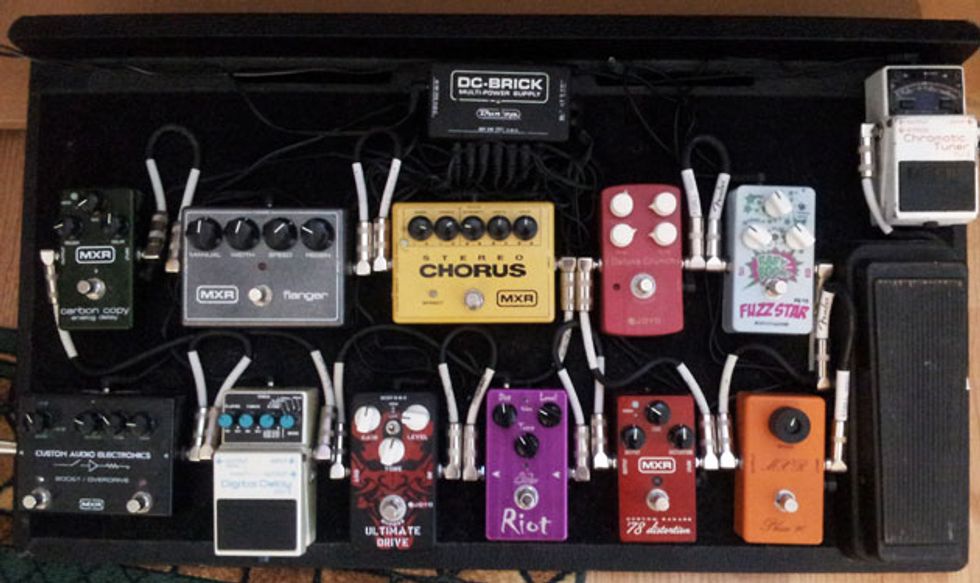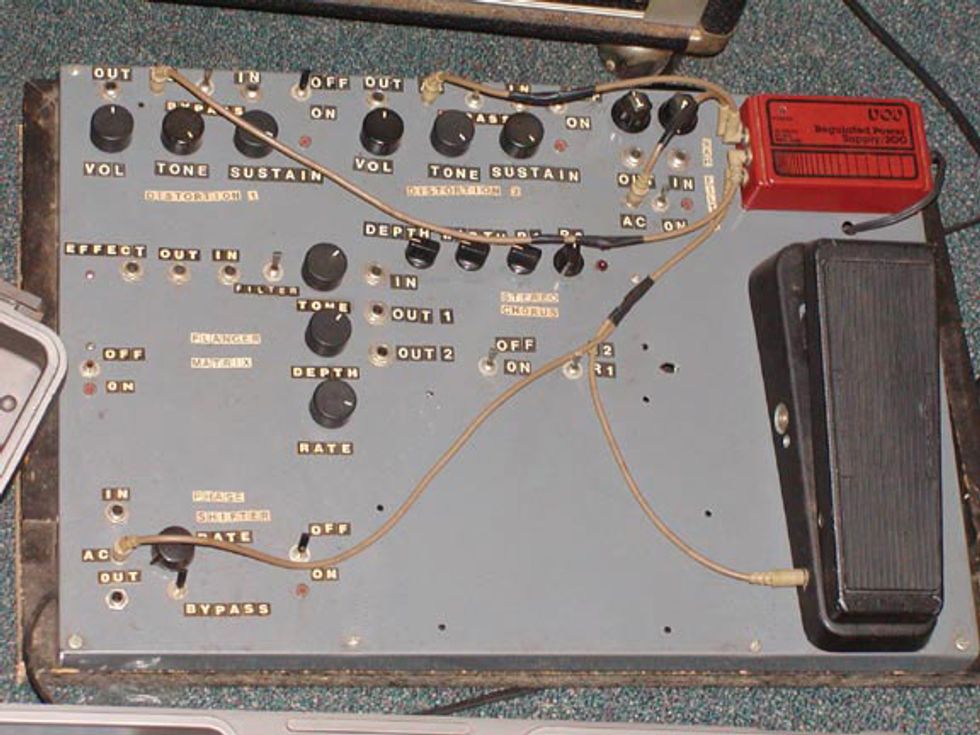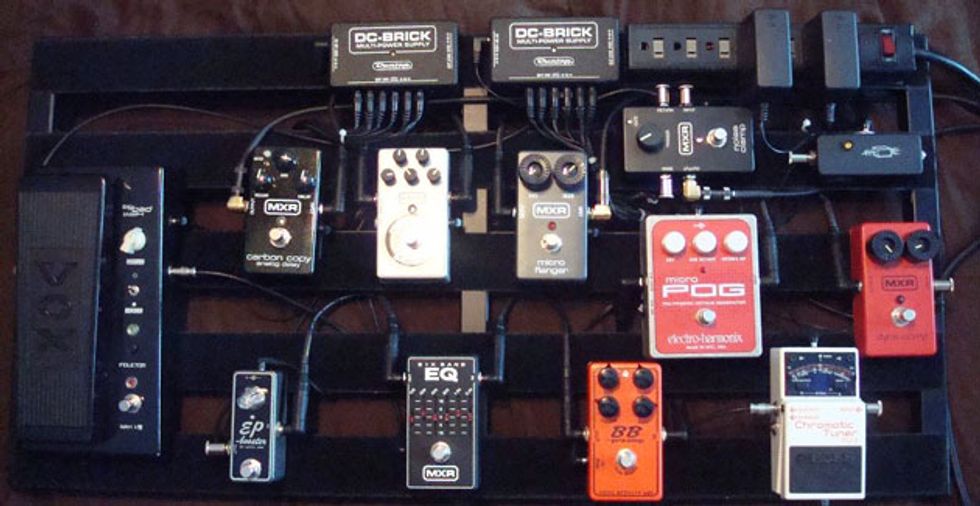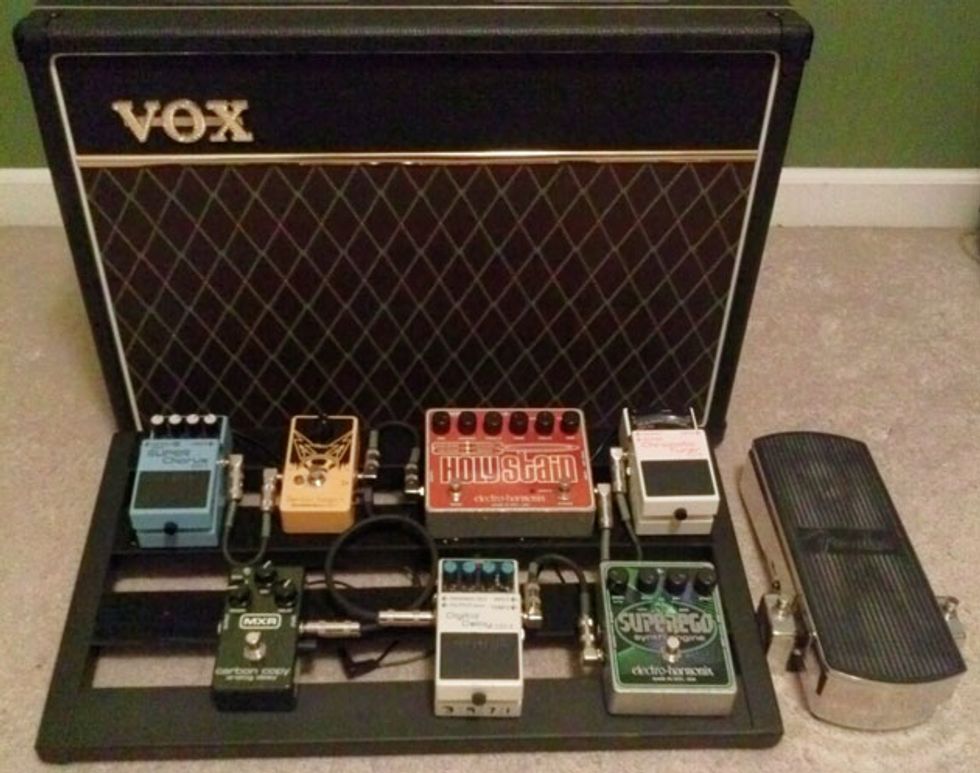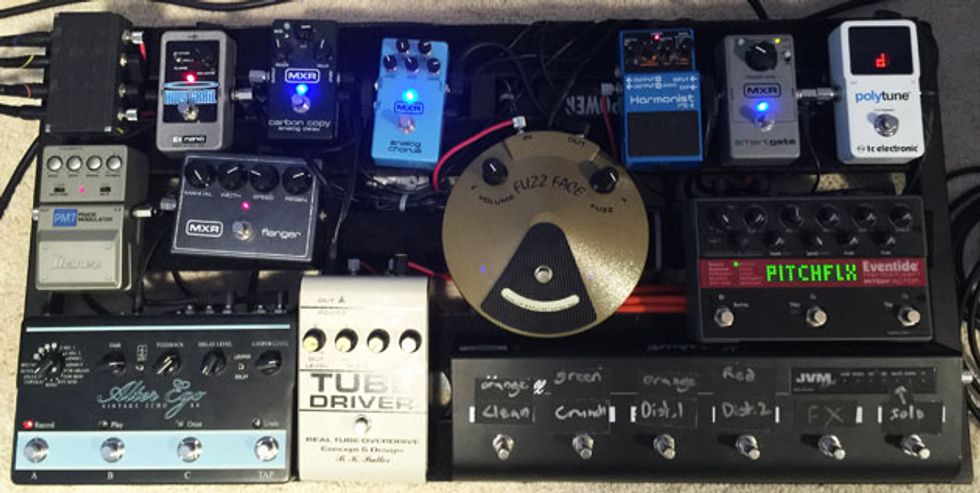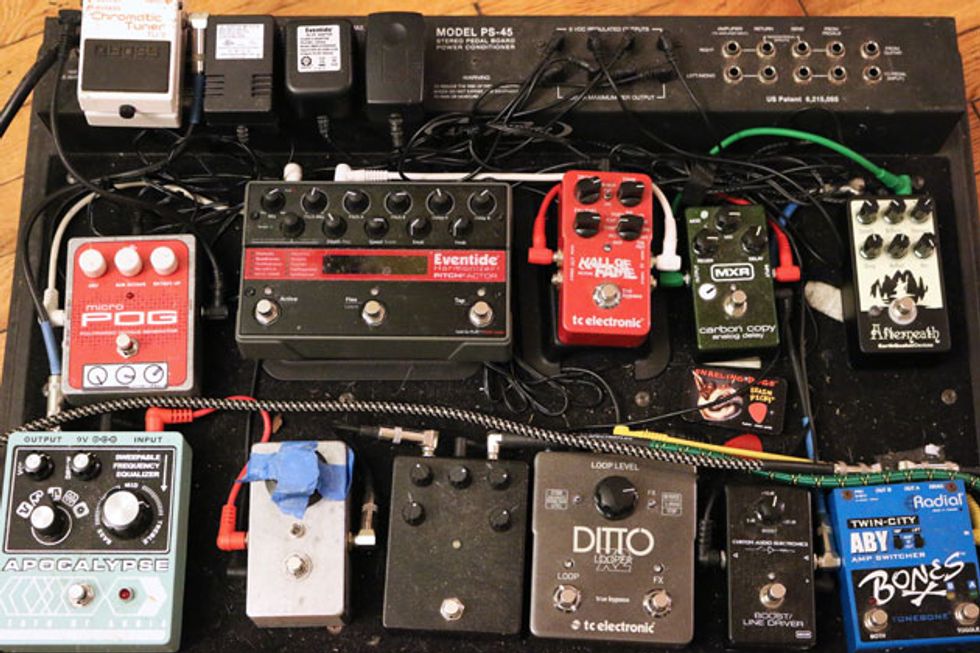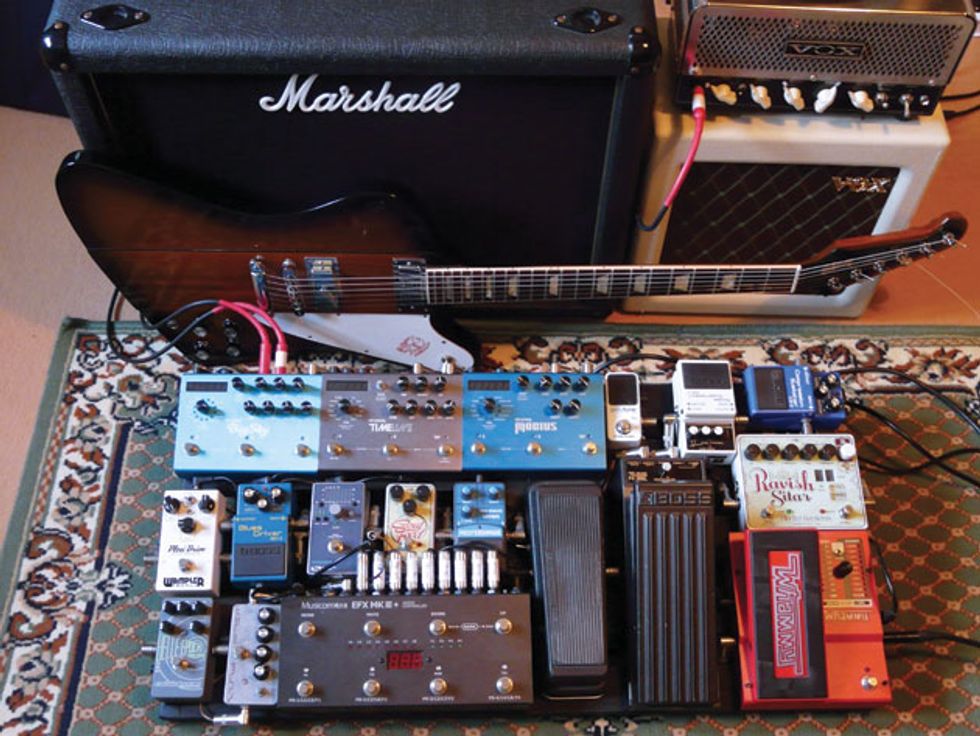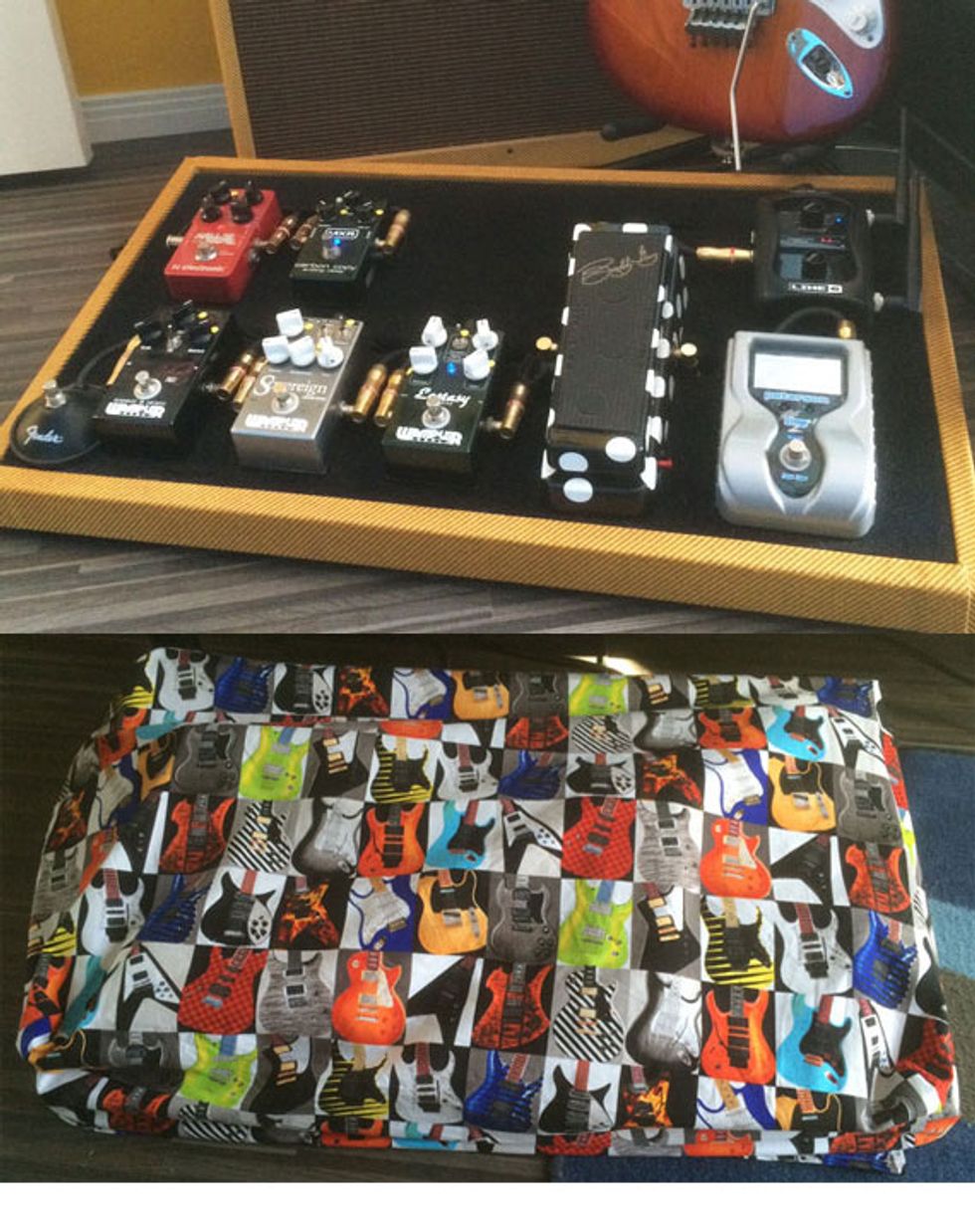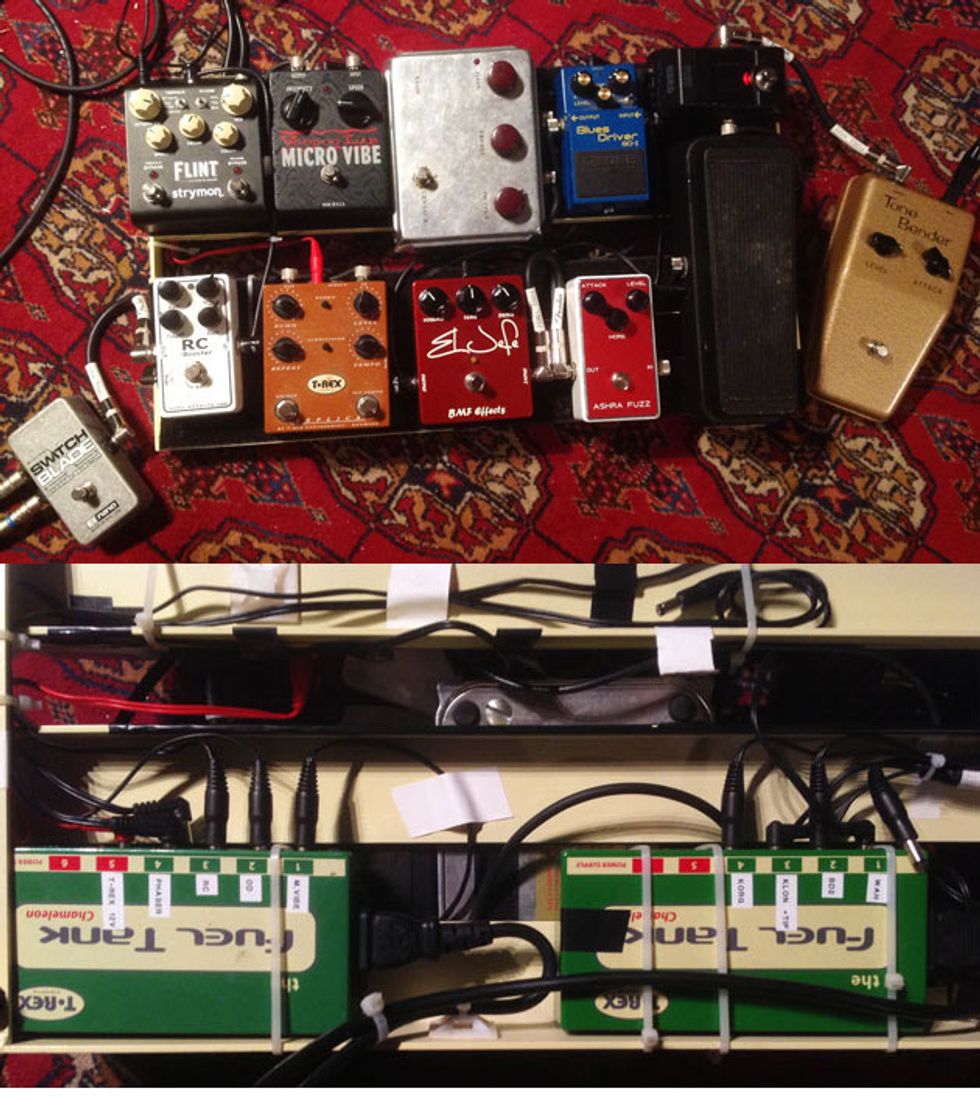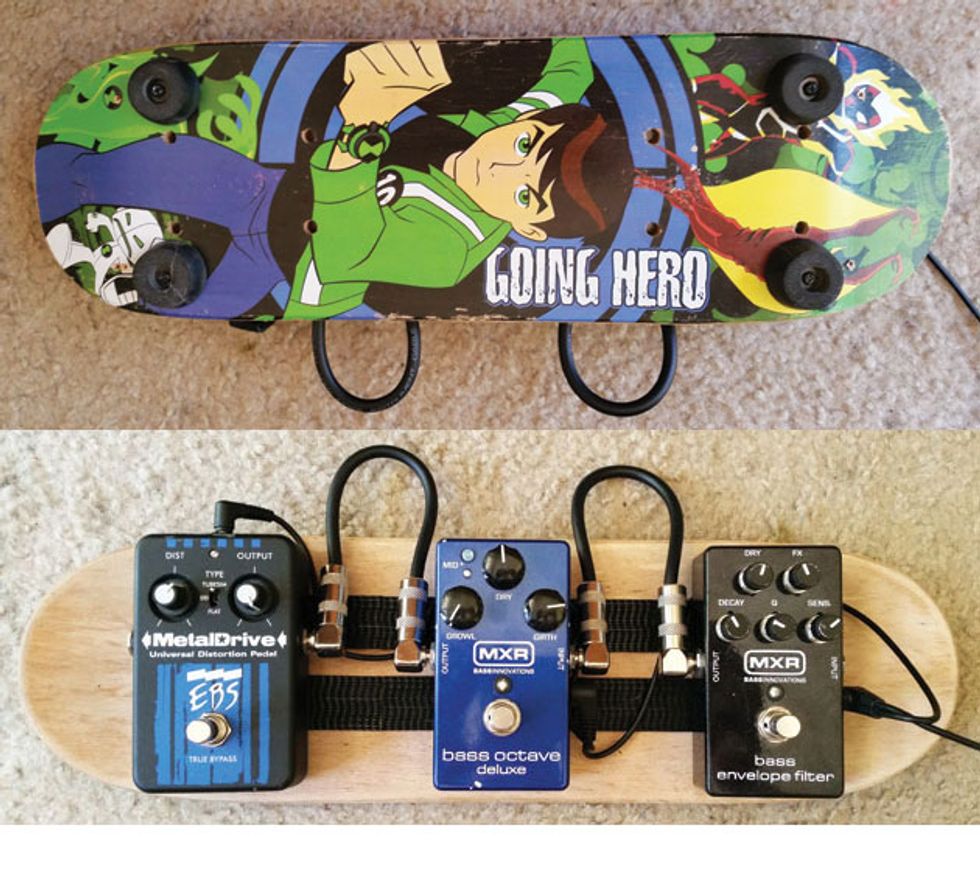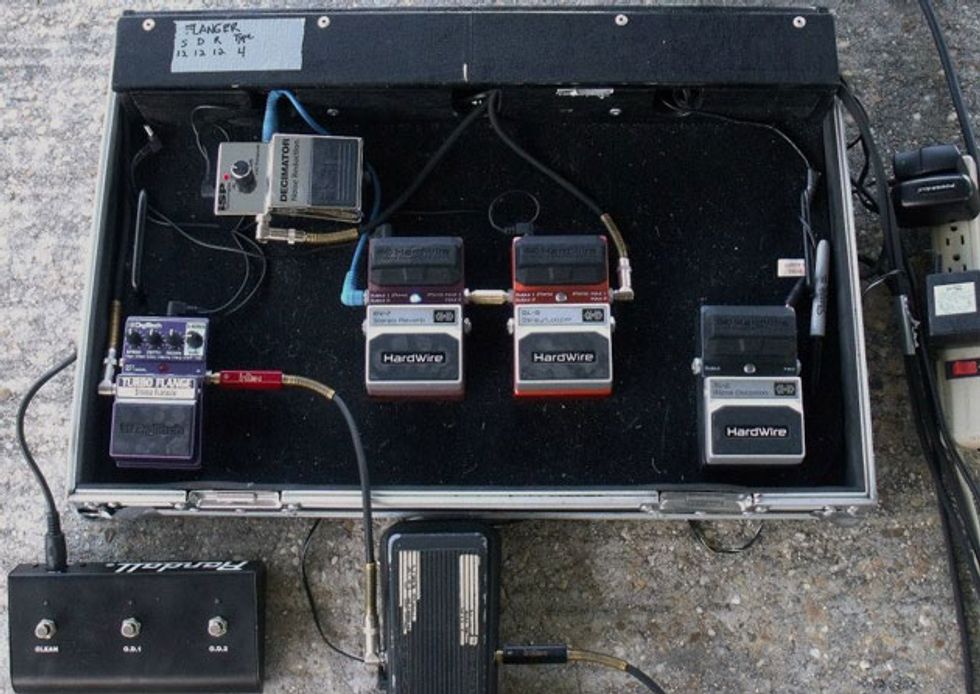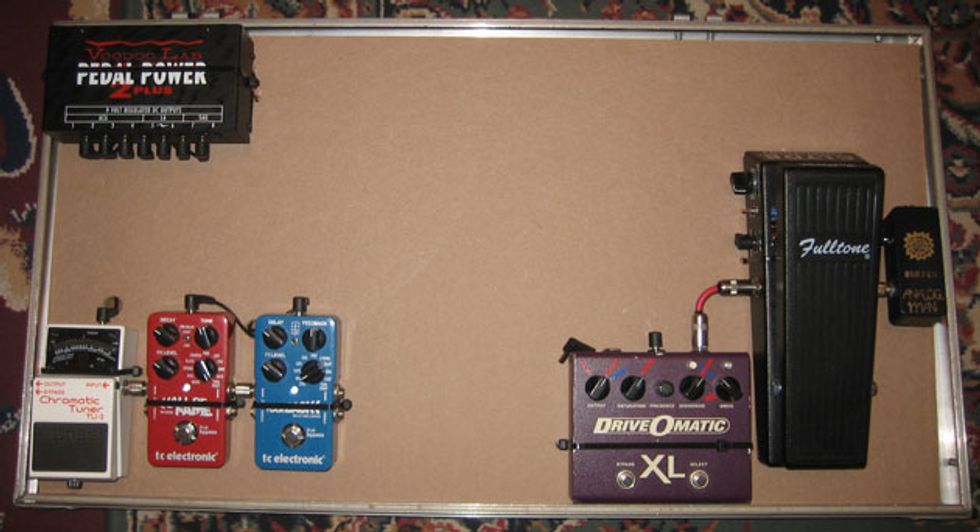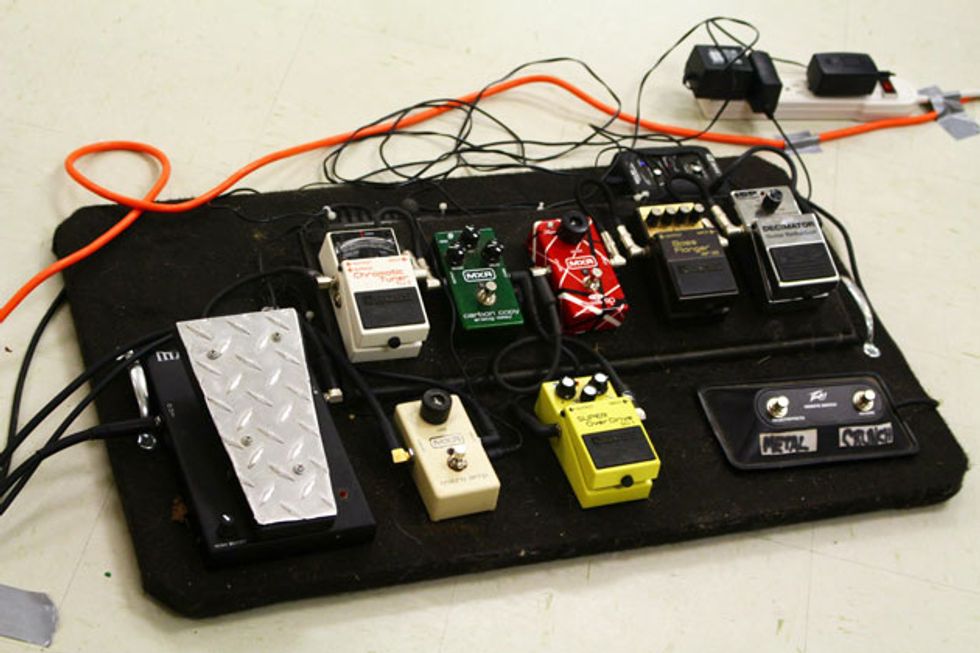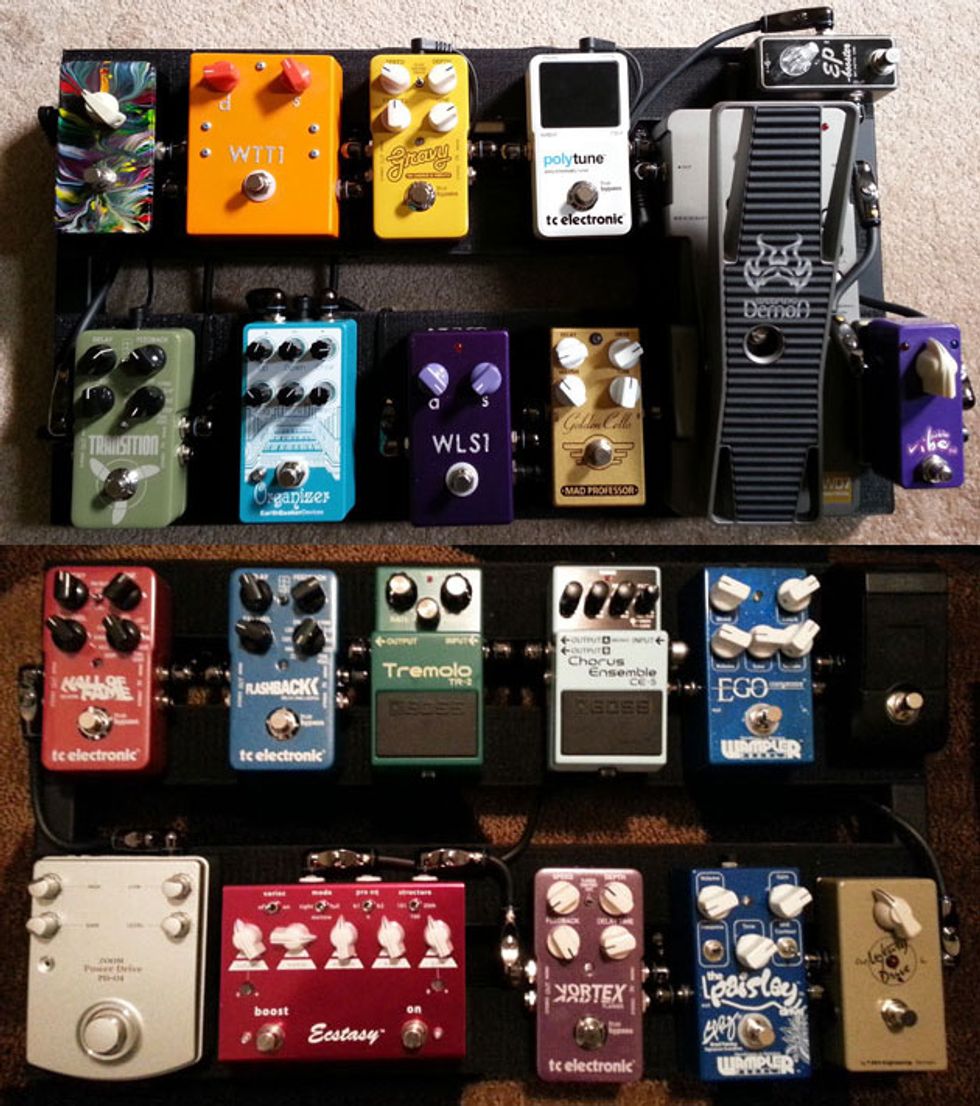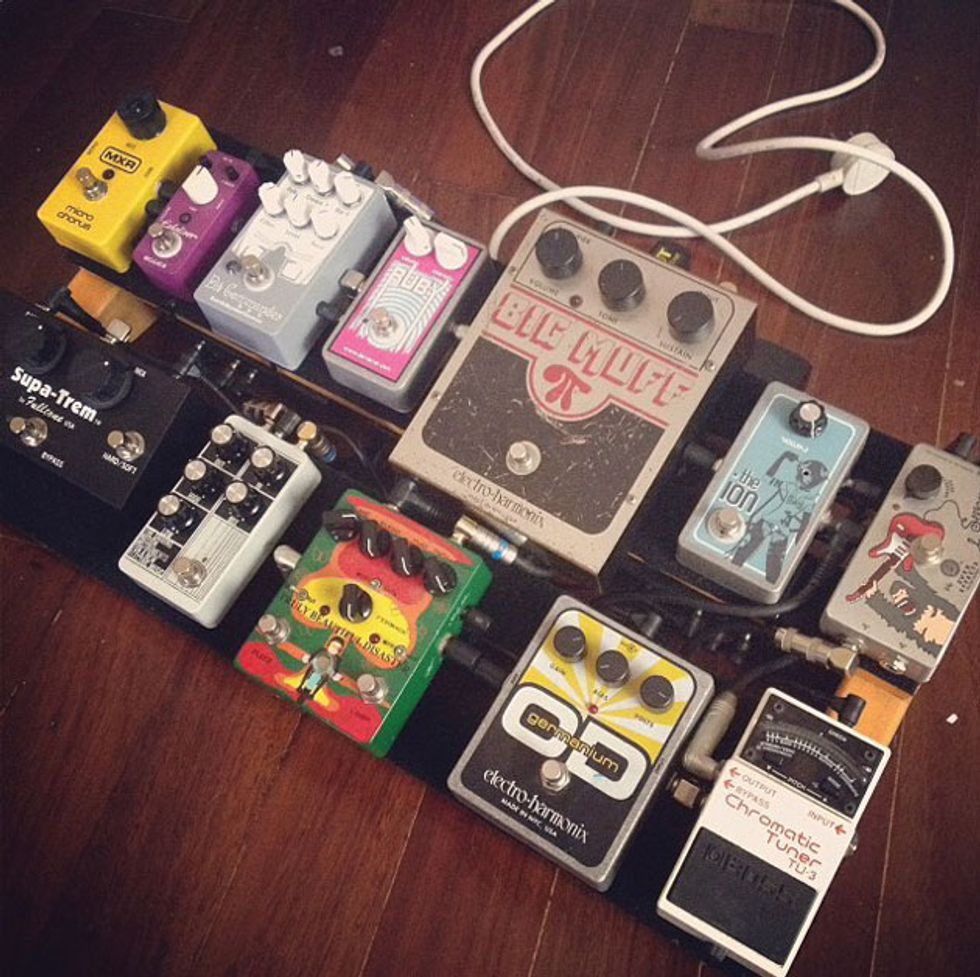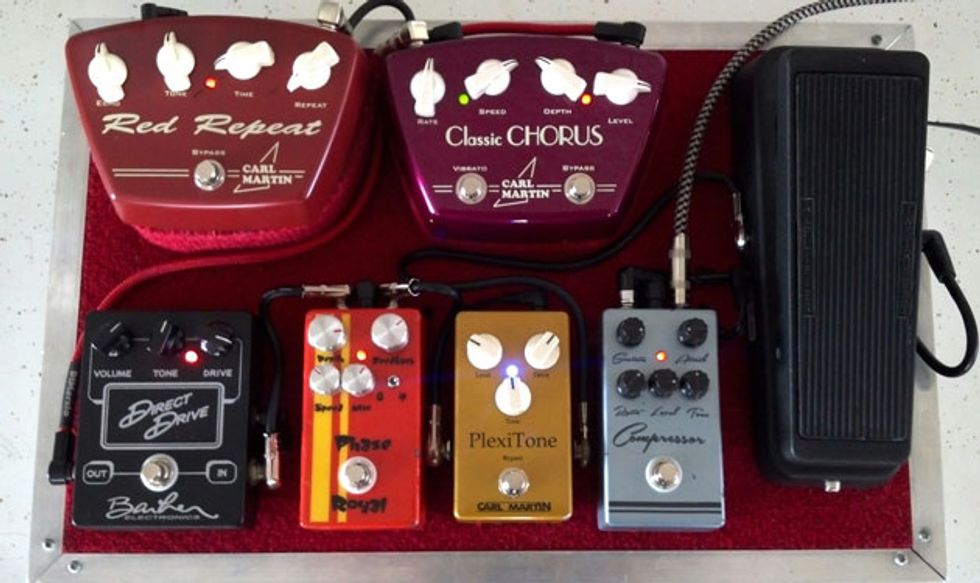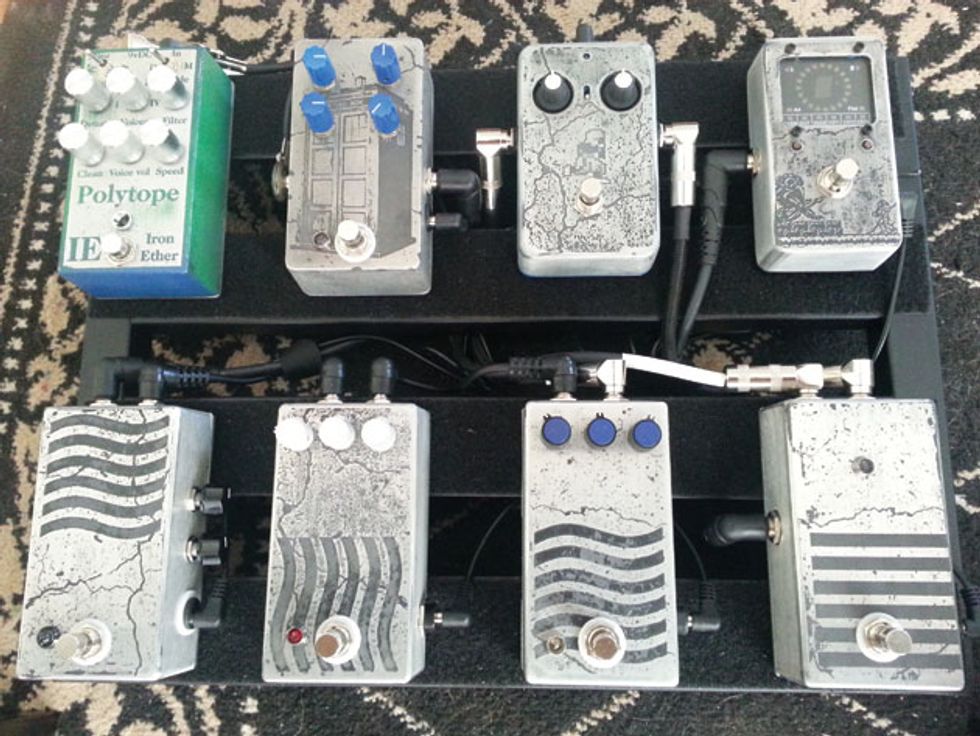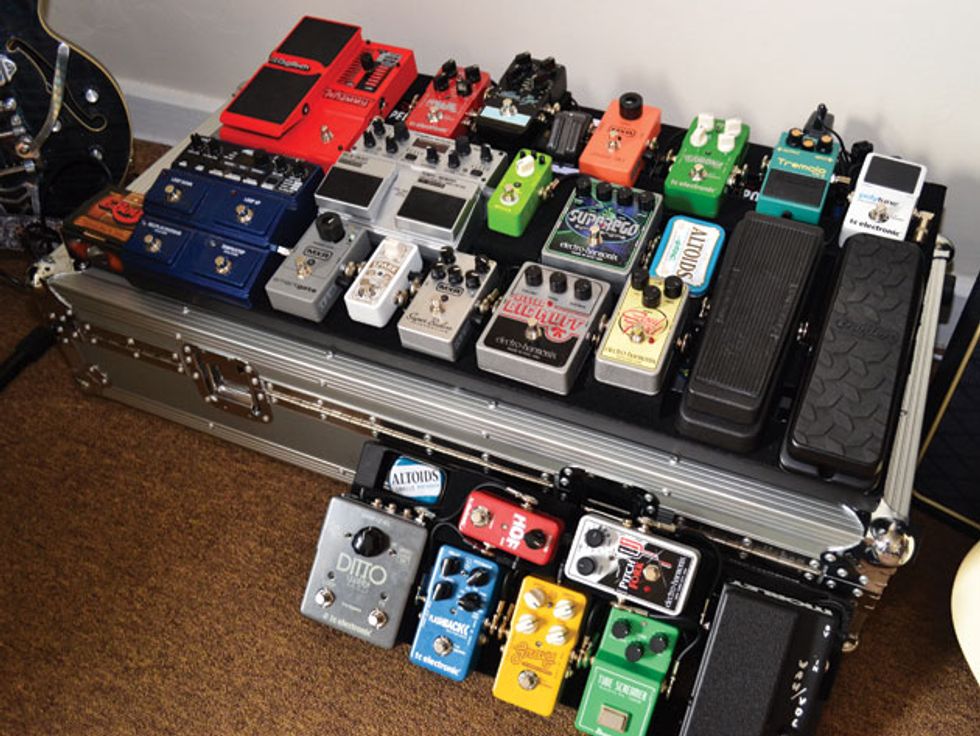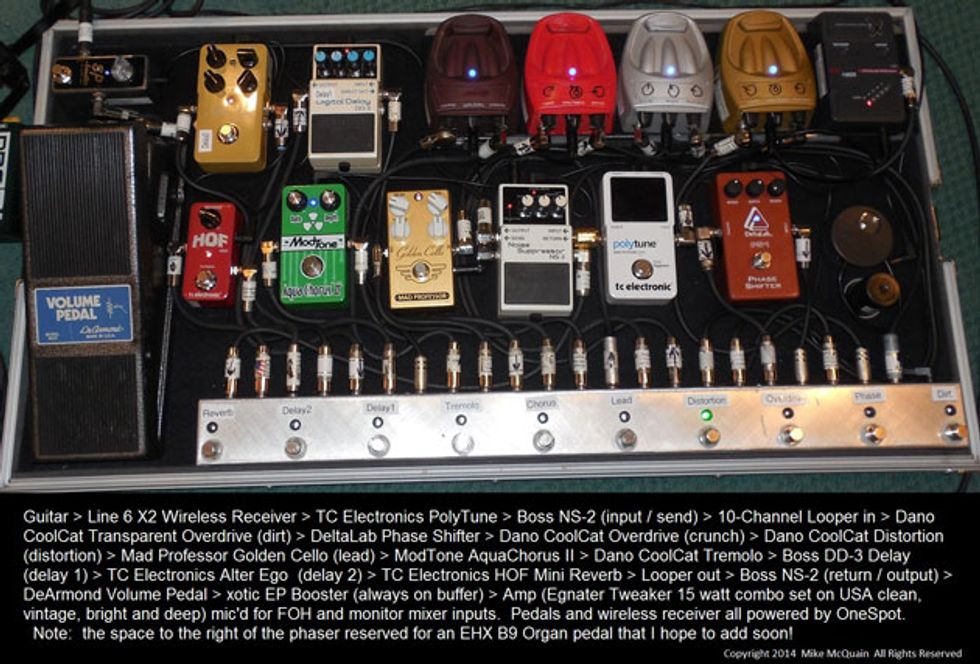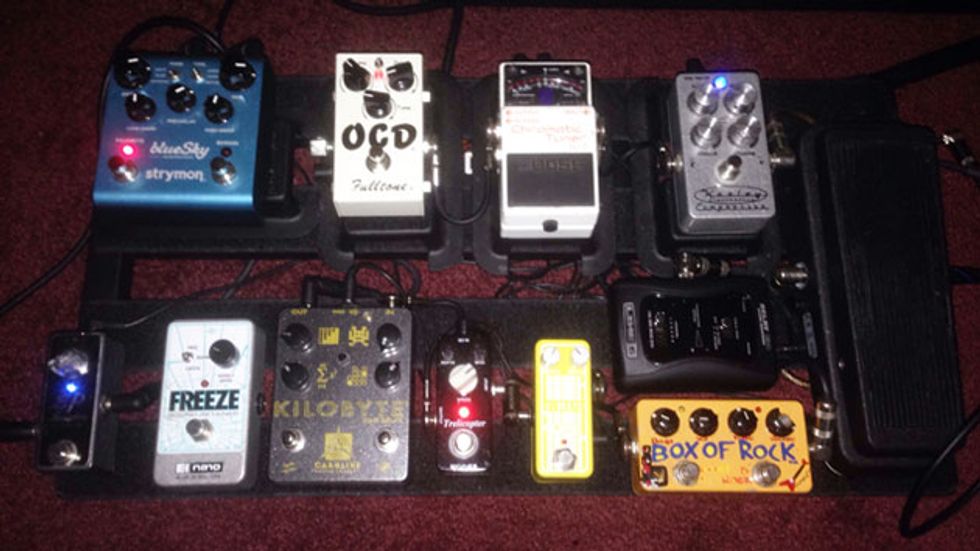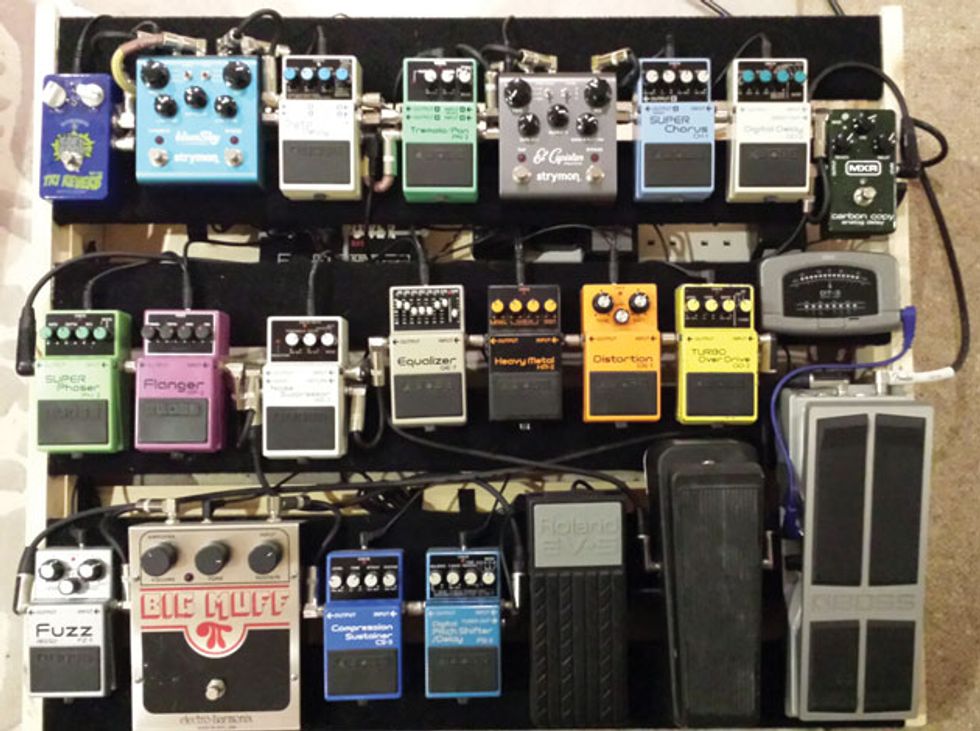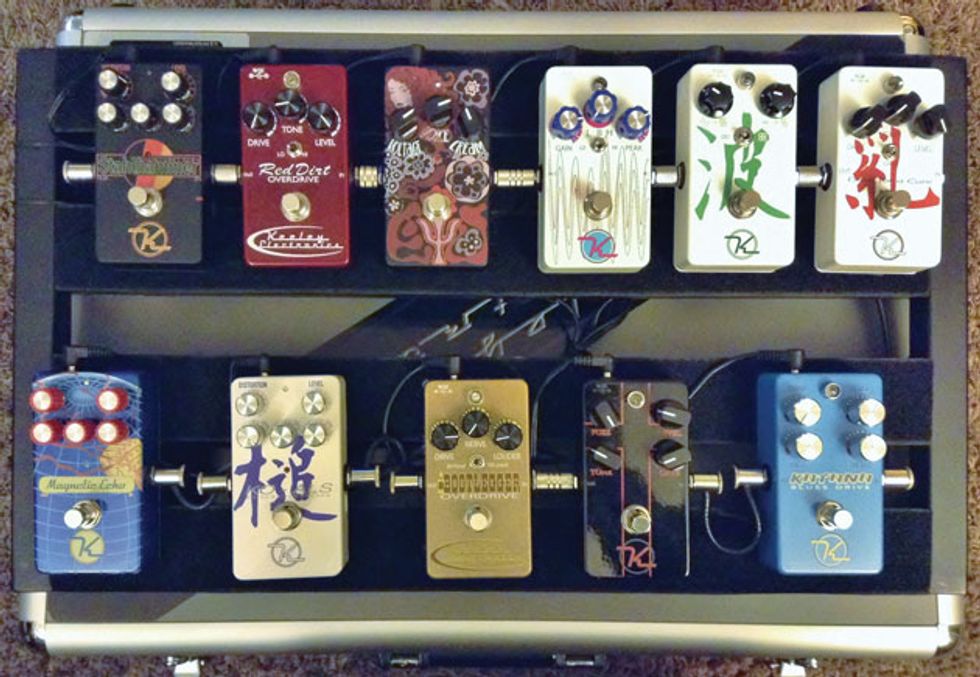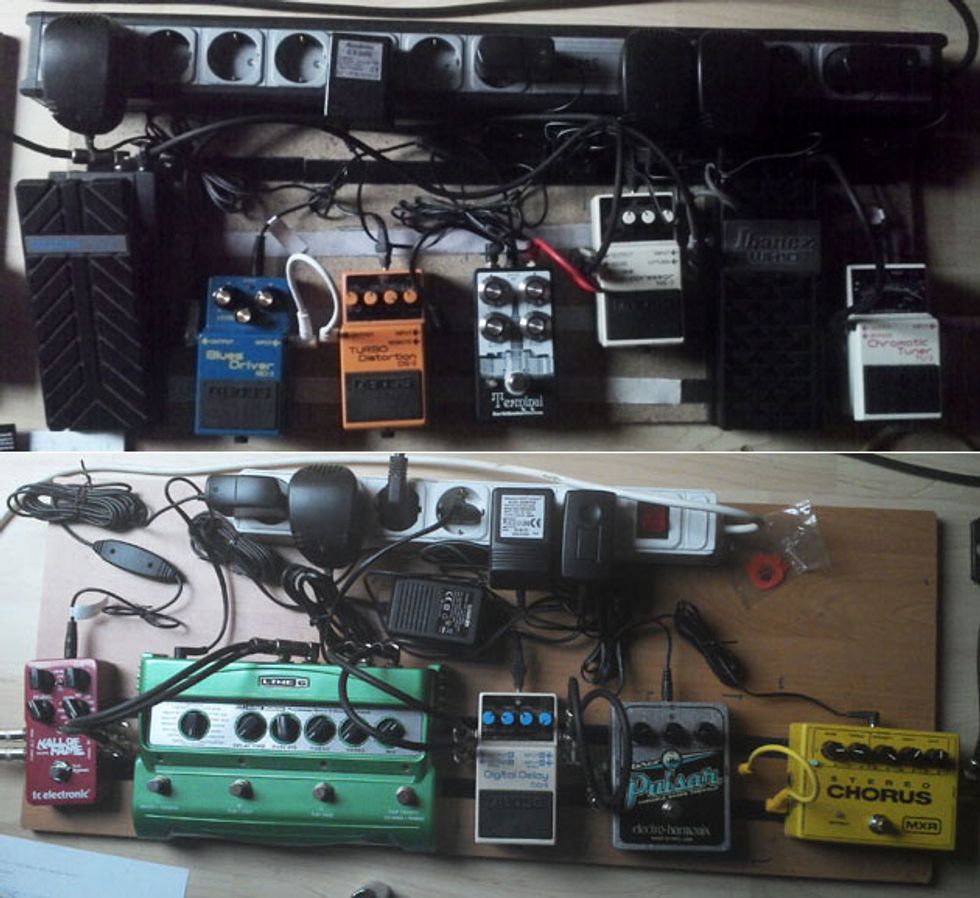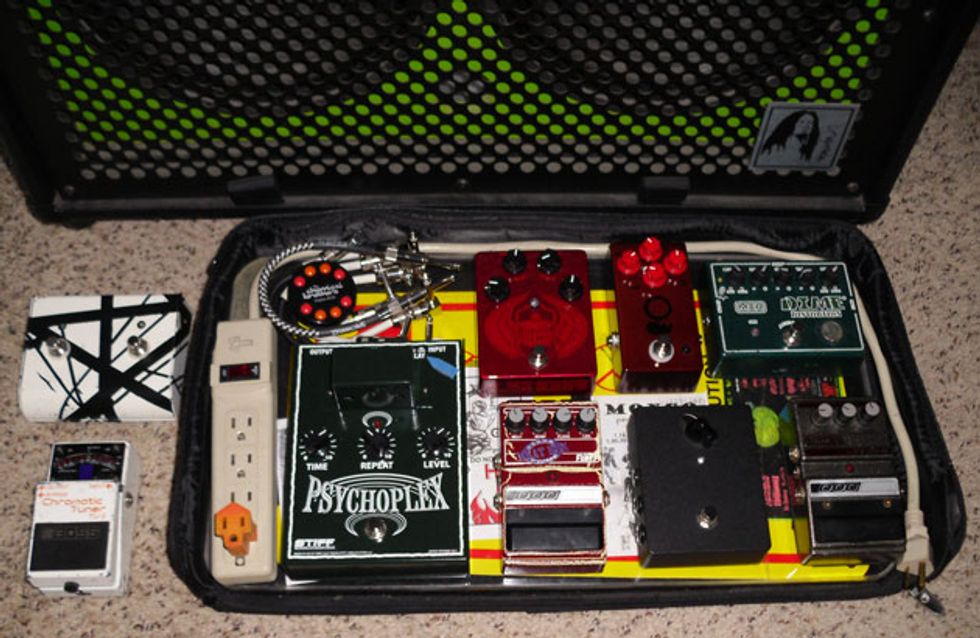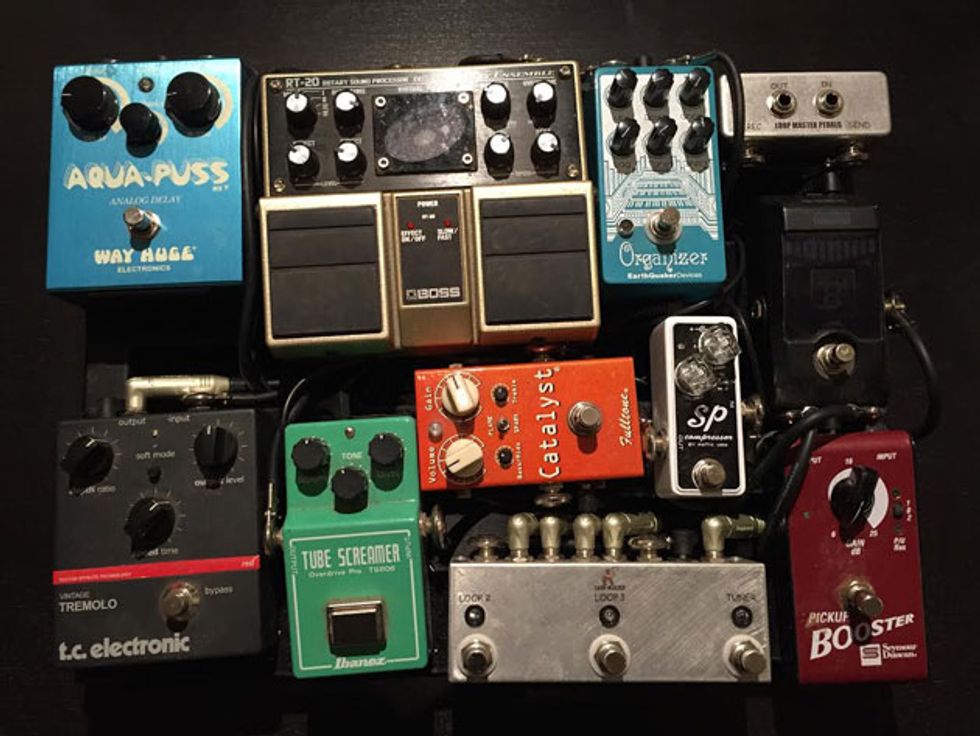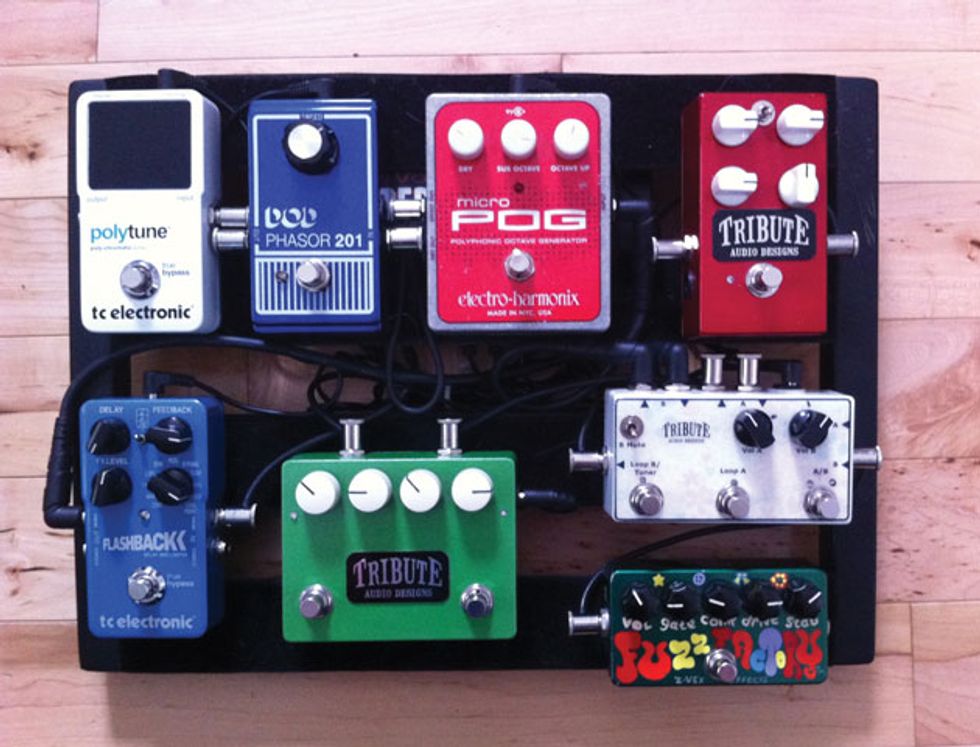 Ready for some self-inflicted pedal envy? Just check out the extraordinary setups from some of our fellow players. These recent submissions include a crafty "skateboard," a fuzz "smorgasboard," and submissions from a few players who may have gone "overboard." (Puns intended.)
Pedal lust has no end—these pedalboard pics keep rolling in, and there are plenty more where these came from. Check out other reader boards at premierguitar.com.