GALLERY: Reader Pedalboards 2015, Part 1
Guitarists from around the globe give us tours of their stomping grounds.
Mike McQuain: Dano for Days
"It covers a lot of ground," says Mike McQuain of the tightly packed board he uses with his church praise band. McQuain connects his P-90-equipped '60s Tribute Les Paul via a Line 6 X2 wireless unit. His signal passes through a TC Electronic PolyTune and Boss NS-2 Noise Suppressor to a 10-channel looper, whose routings include four Danelectro Cool Cat boxes (a Transparent Overdrive, regular Overdrive, Distortion, and Tremolo), plus a DeltaLab Phaser, Mad Professor Golden Cello, ModTone Aqua Chorus II, Boss DD-3 Digital Delay, TC Electronic Alter Ego, TC Electronic Hall of Fame Mini Reverb, a DeArmond Volume Pedal, and an Xotic Effects EP Booster (always on buffer). A Visual Sound 1Spot powers everything. "The open spot on the board is for an Electro-Harmonix B9 I hope to add soon," says Mike. "The G.A.S. never stops!"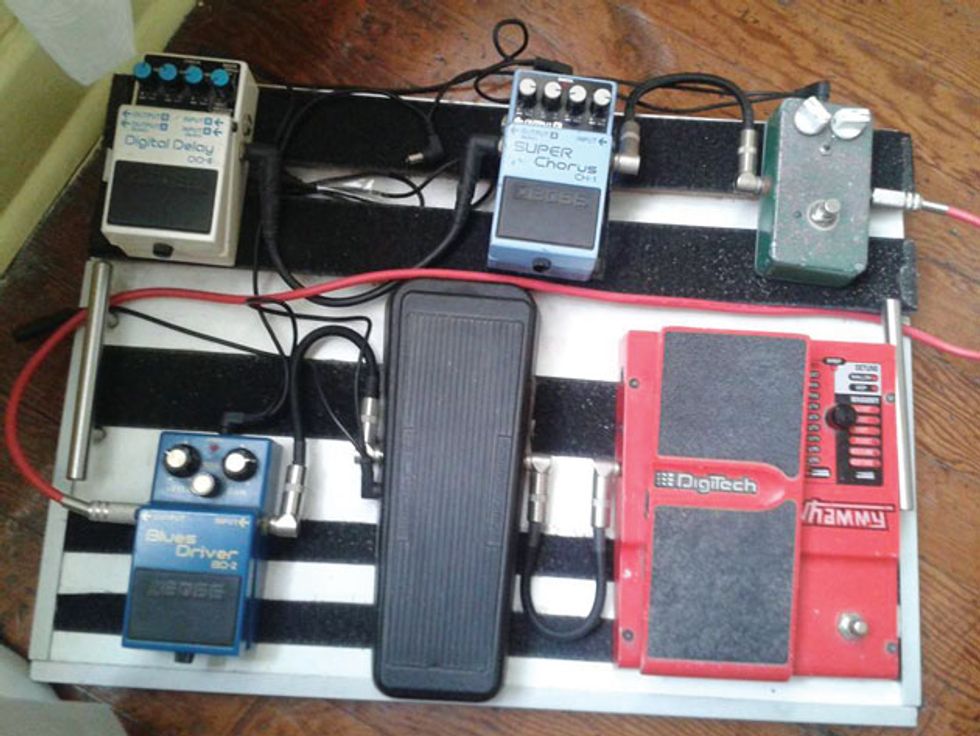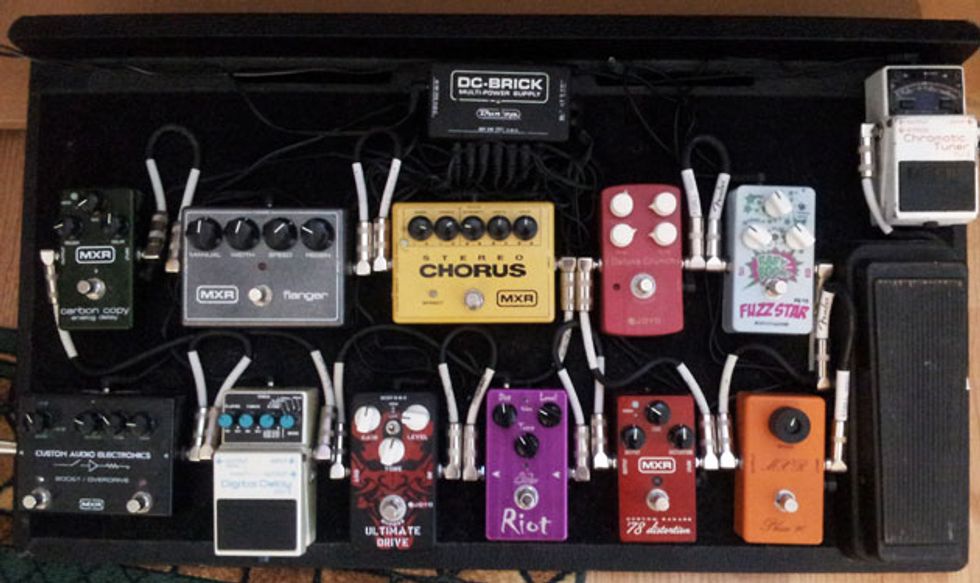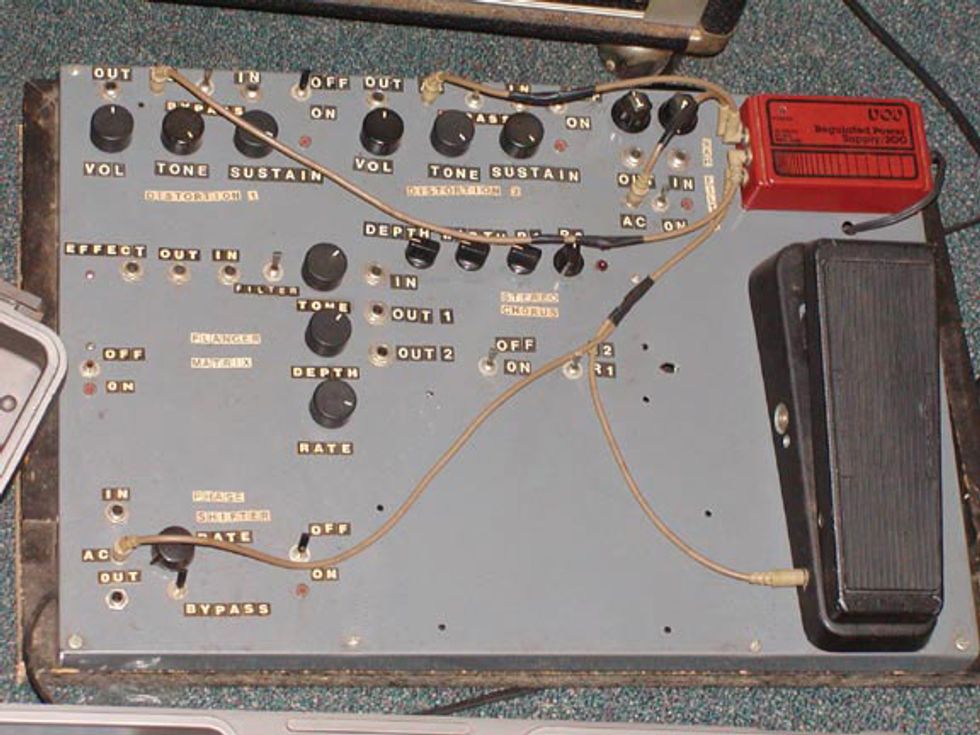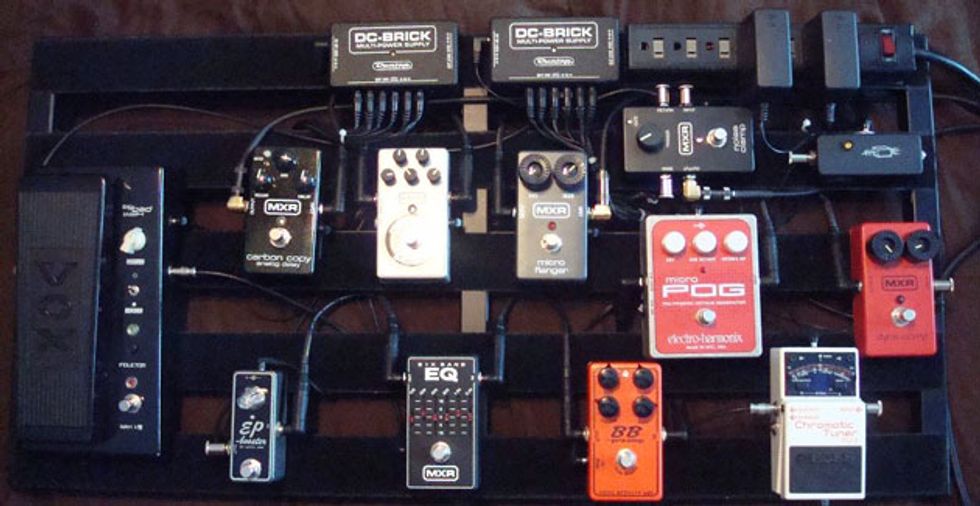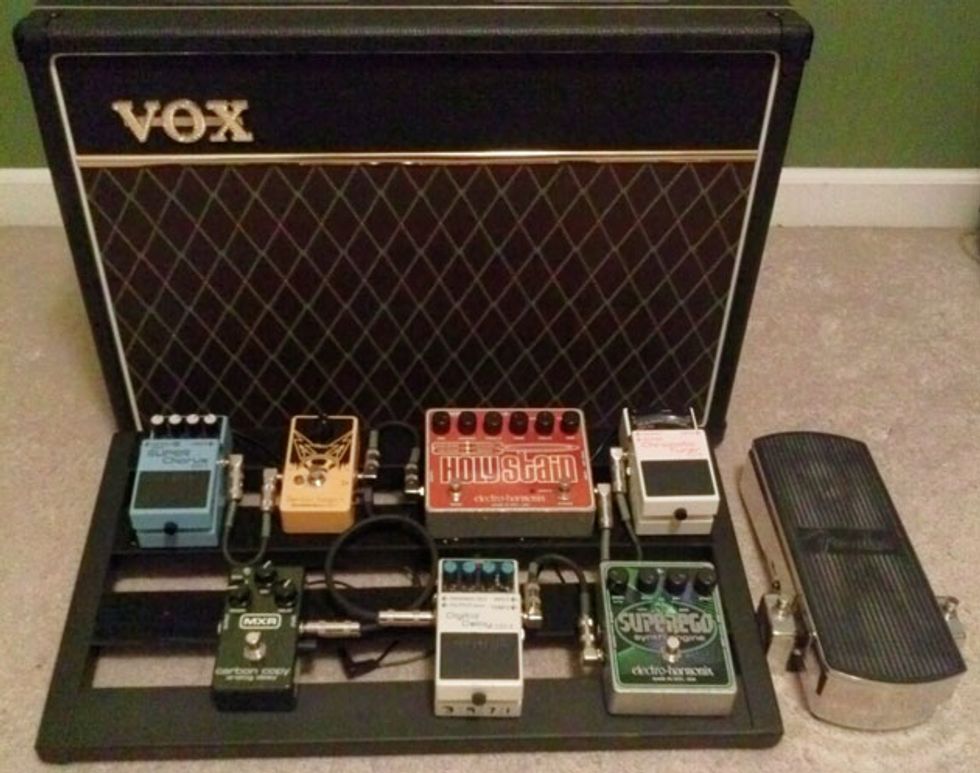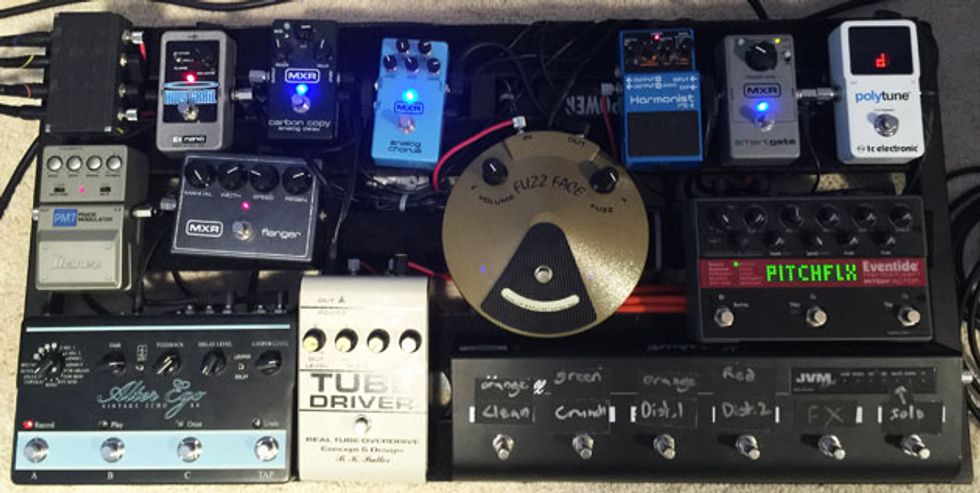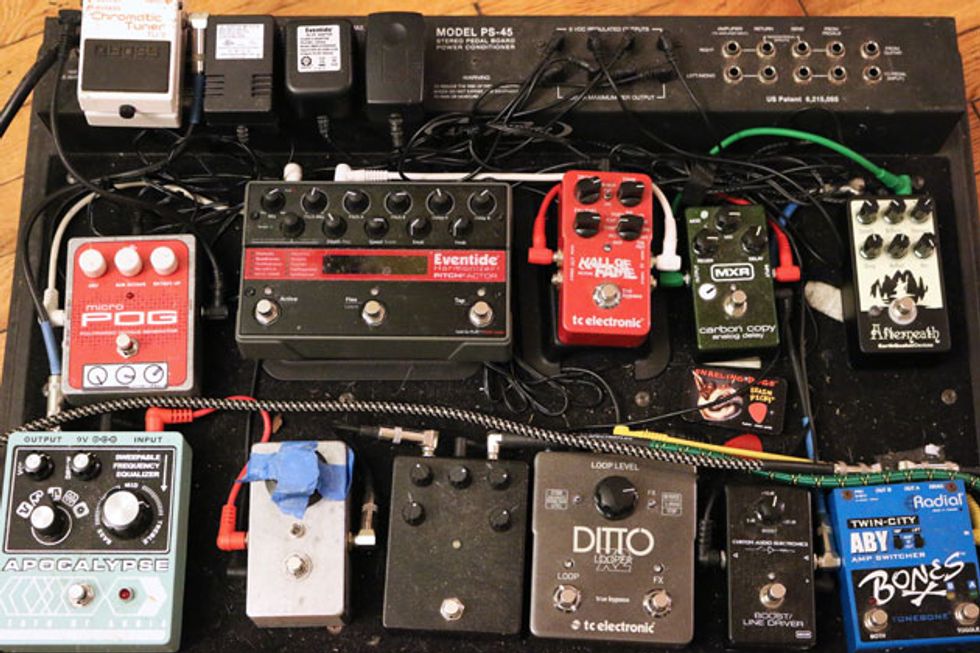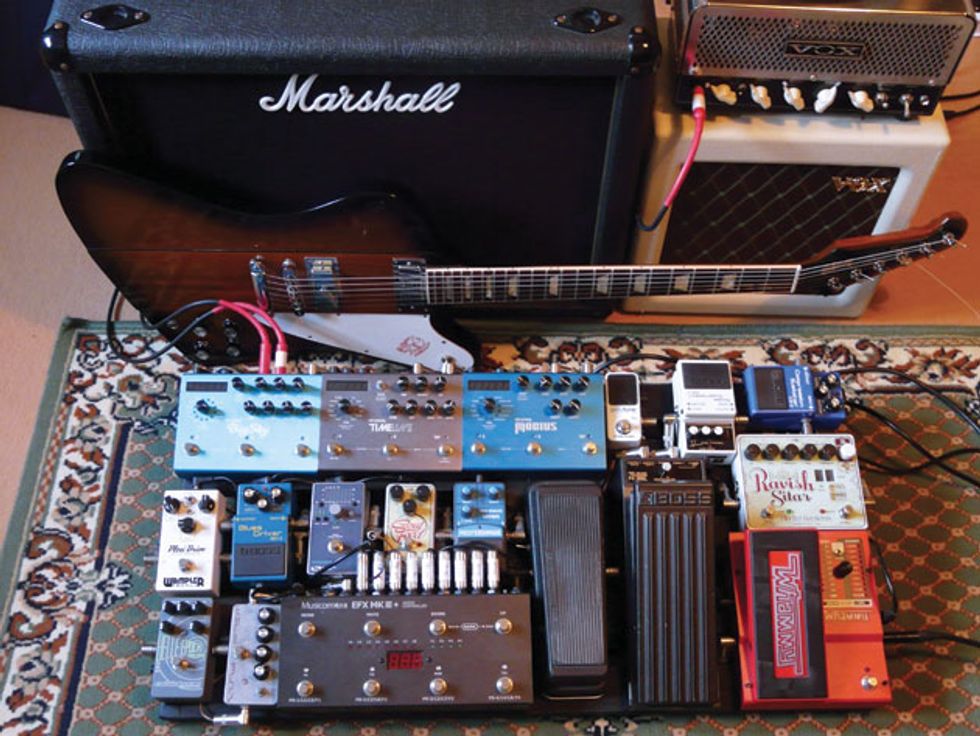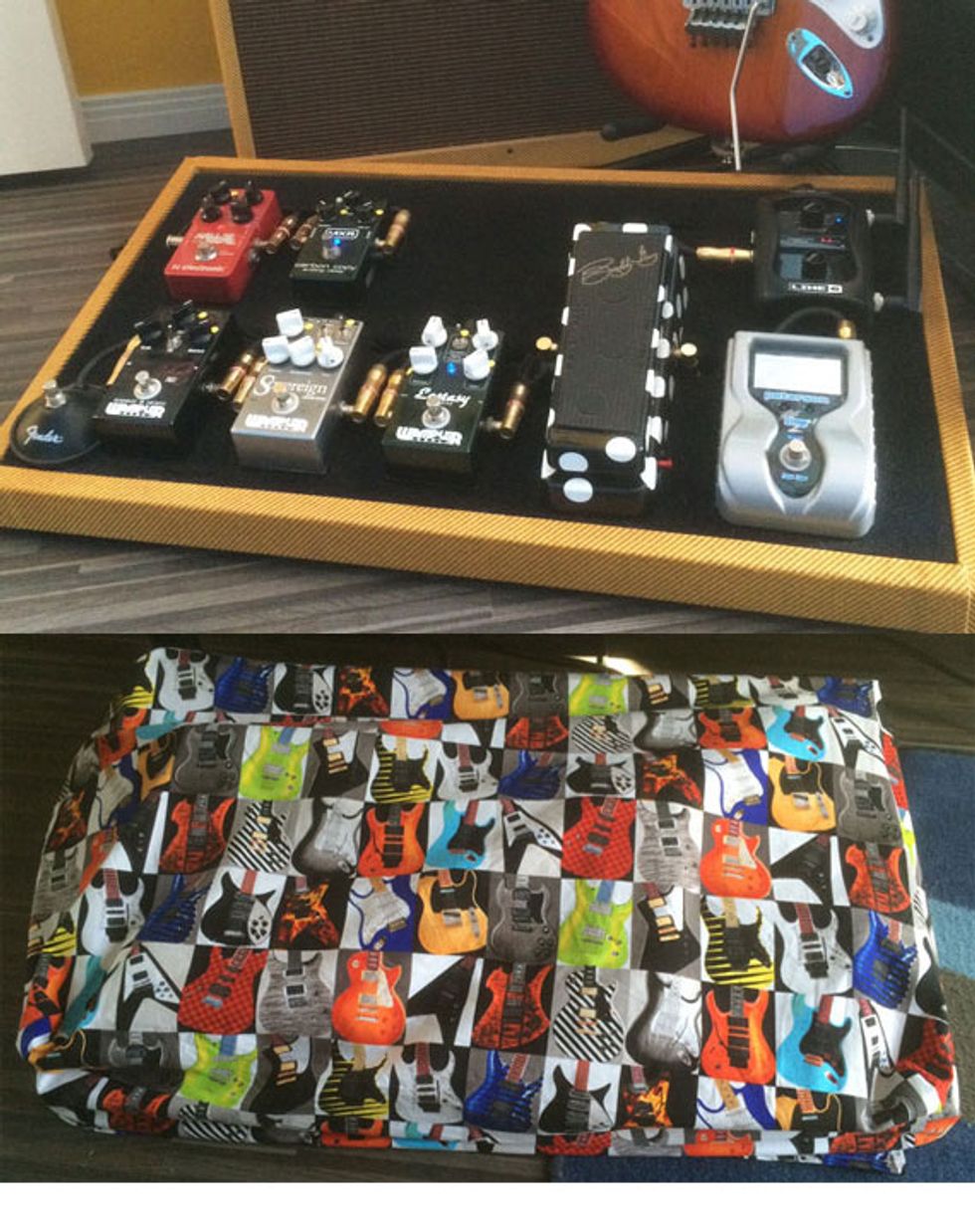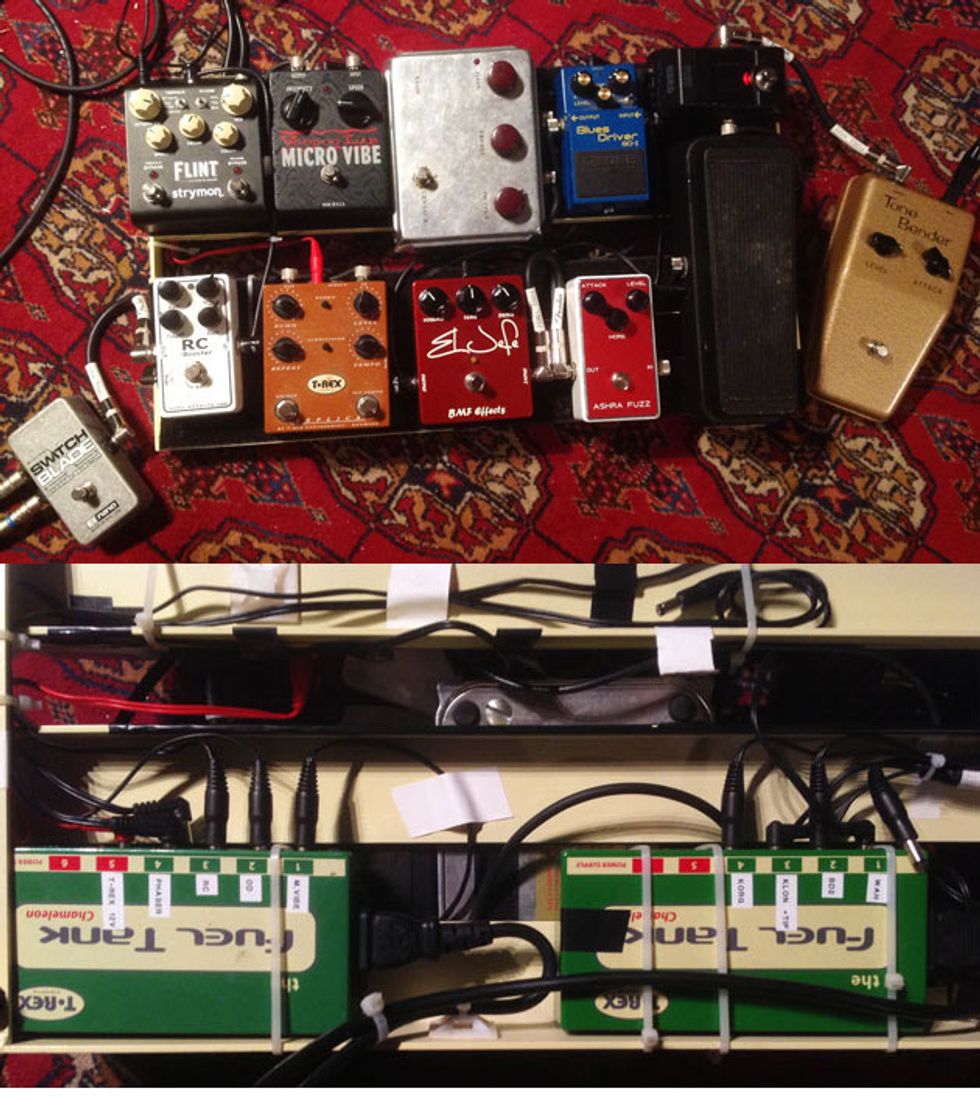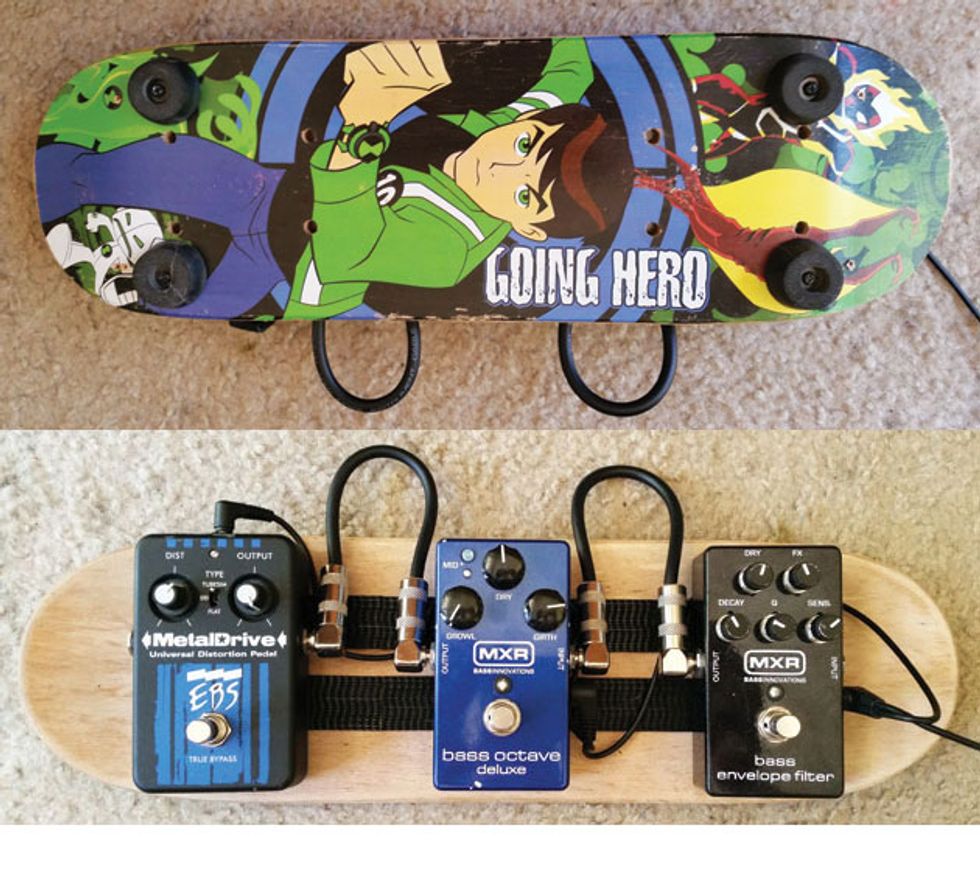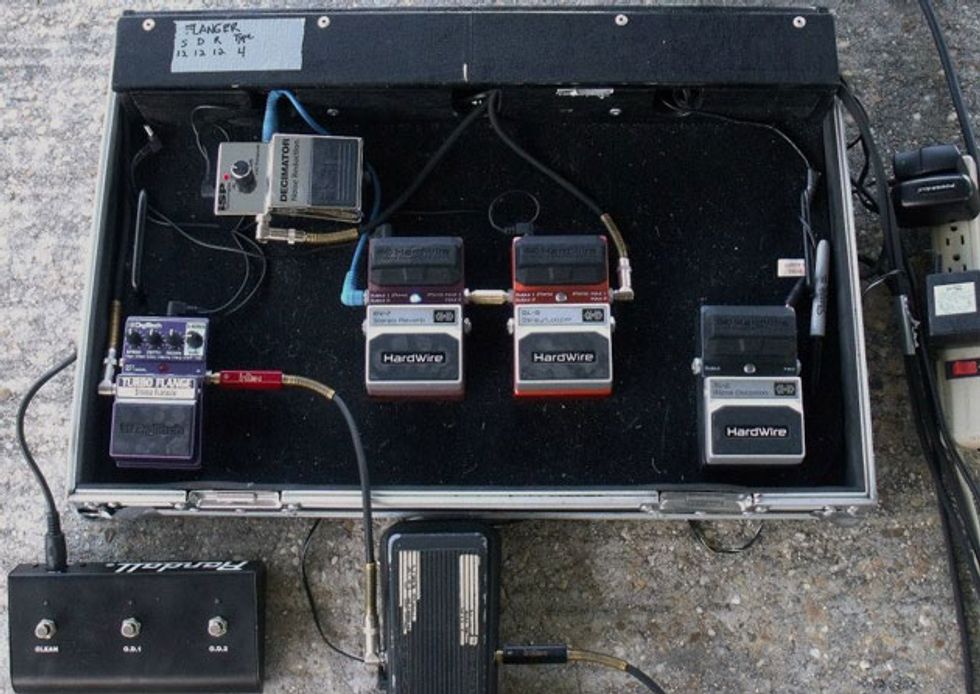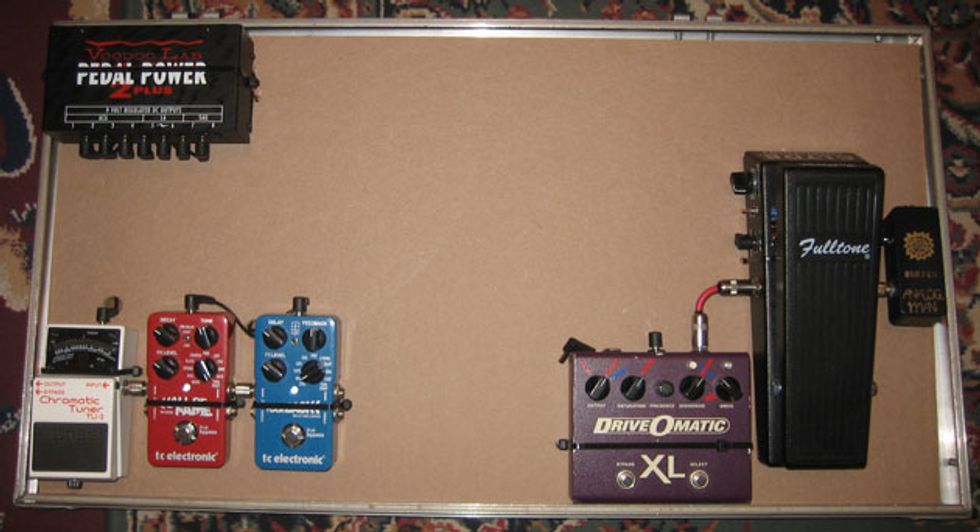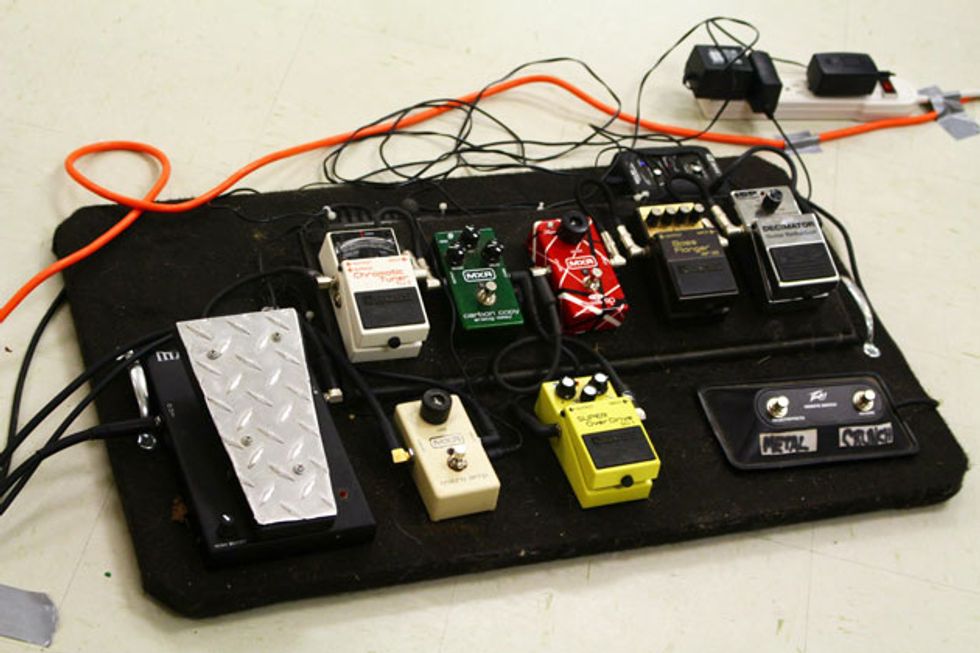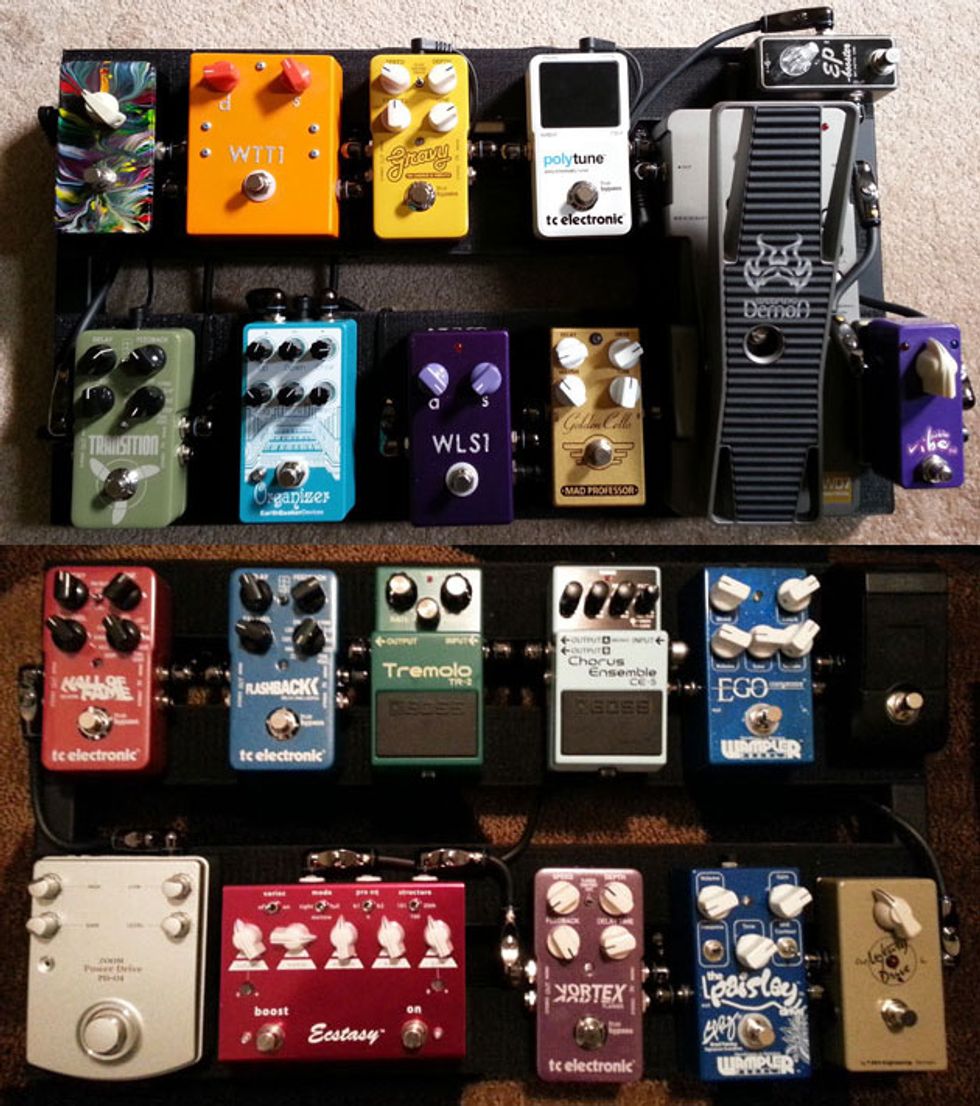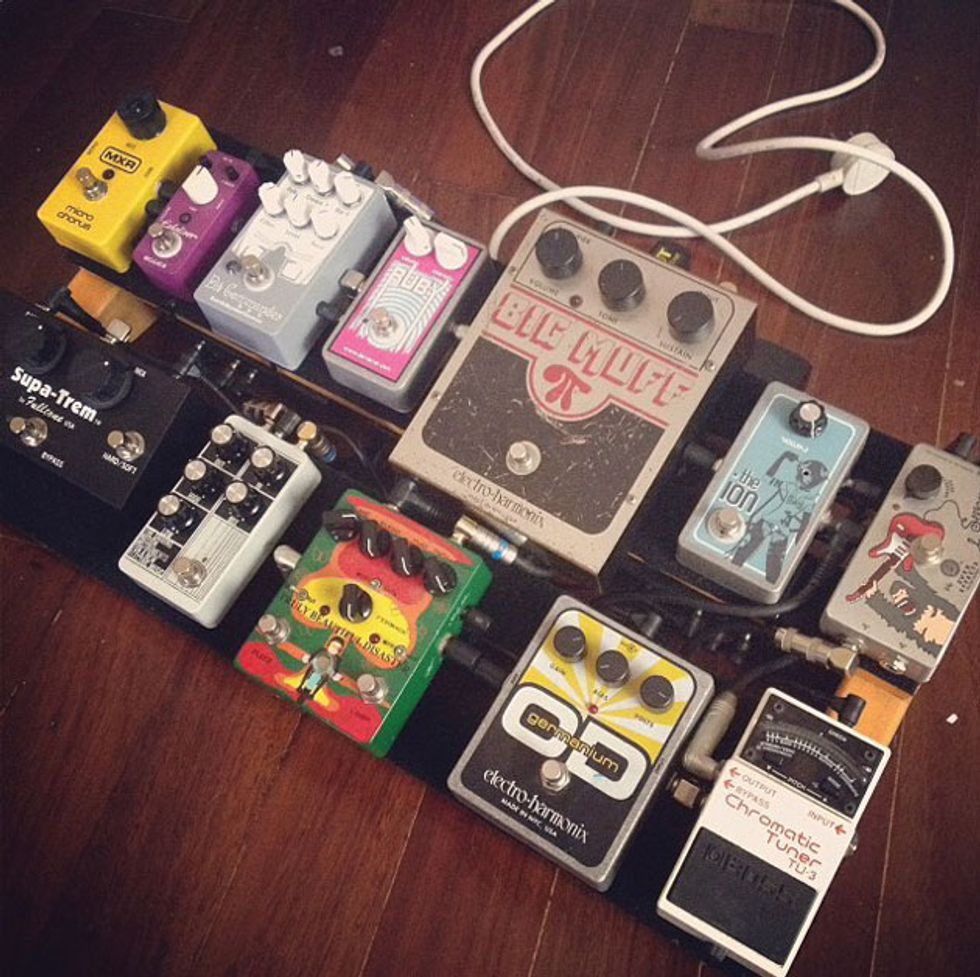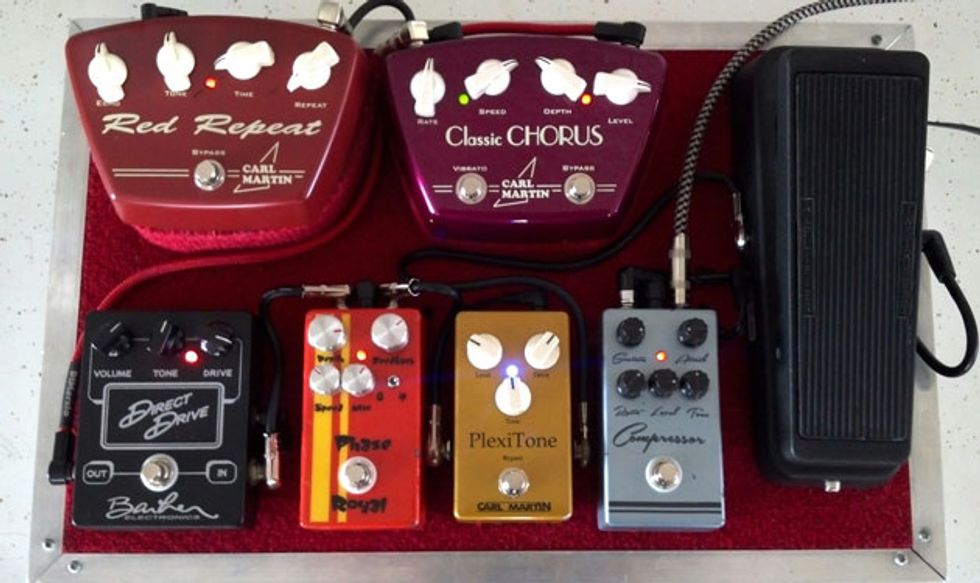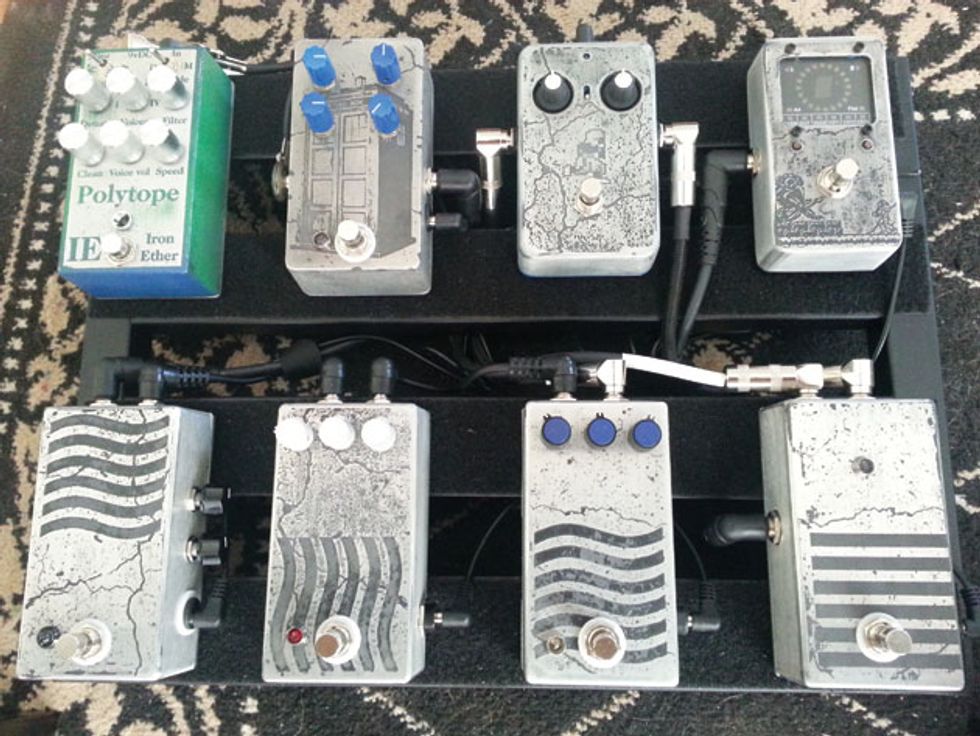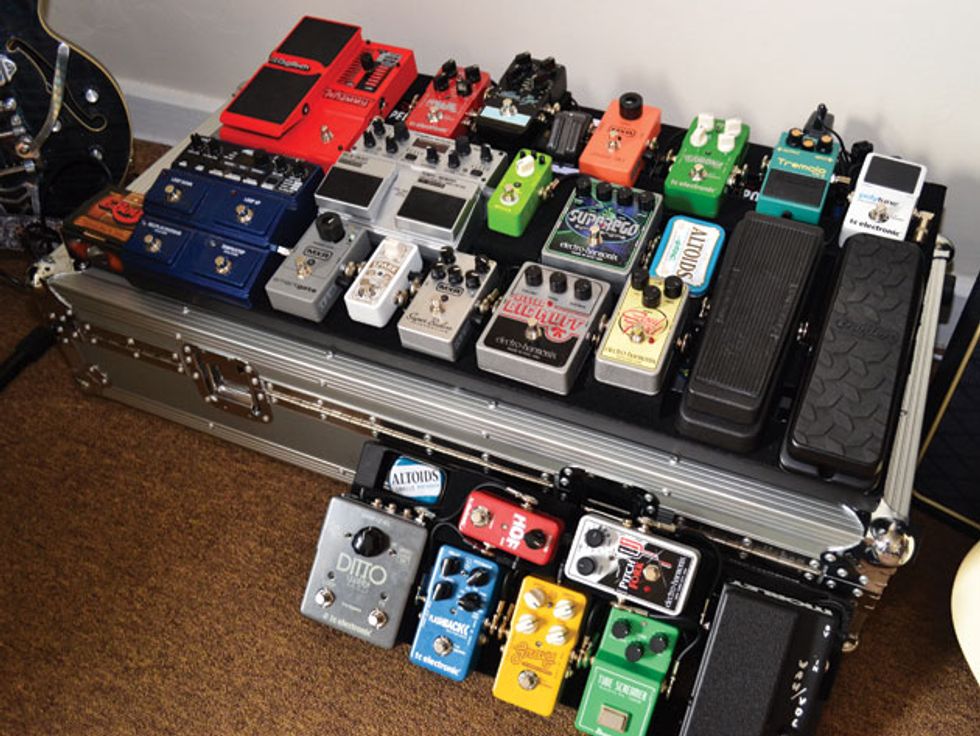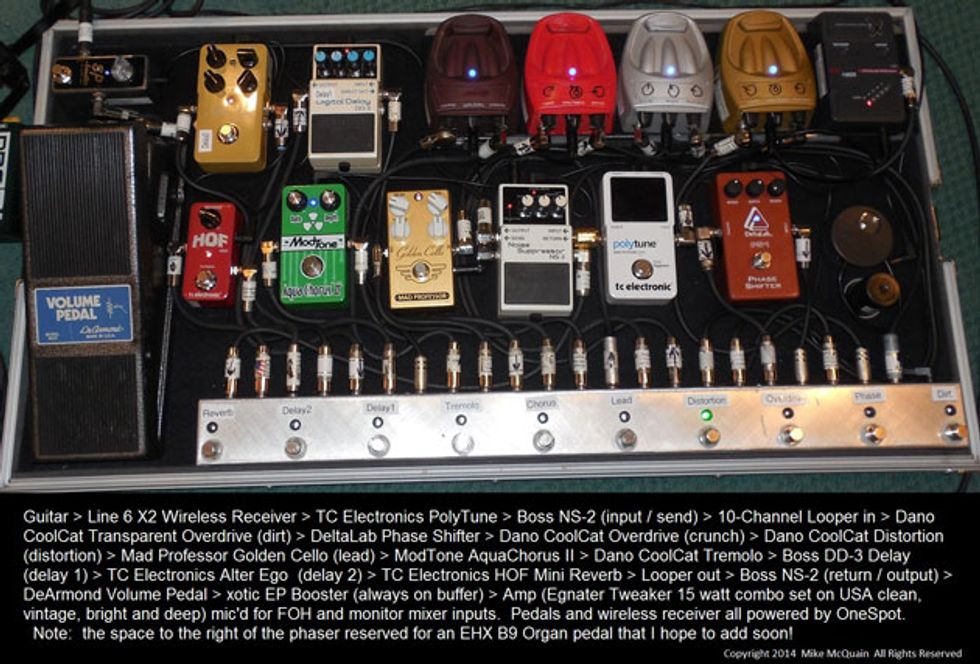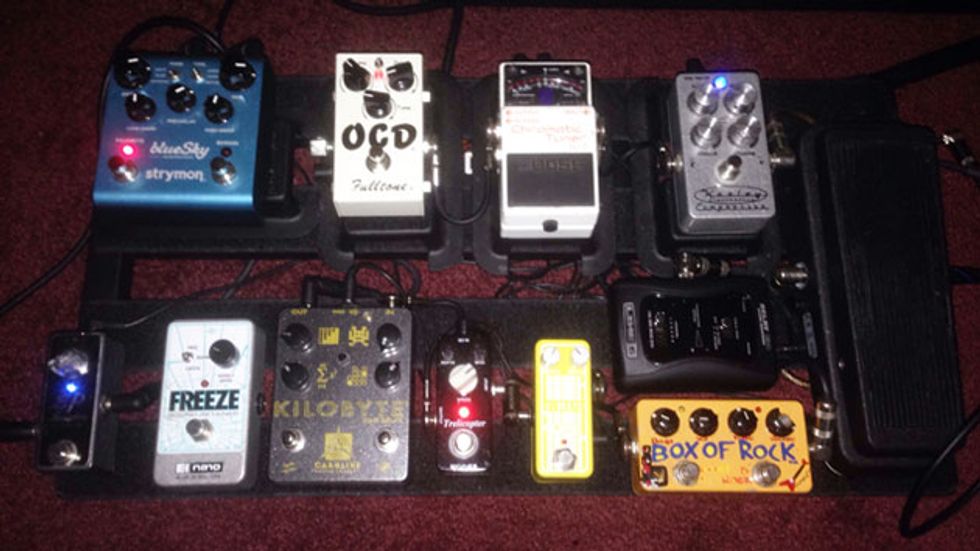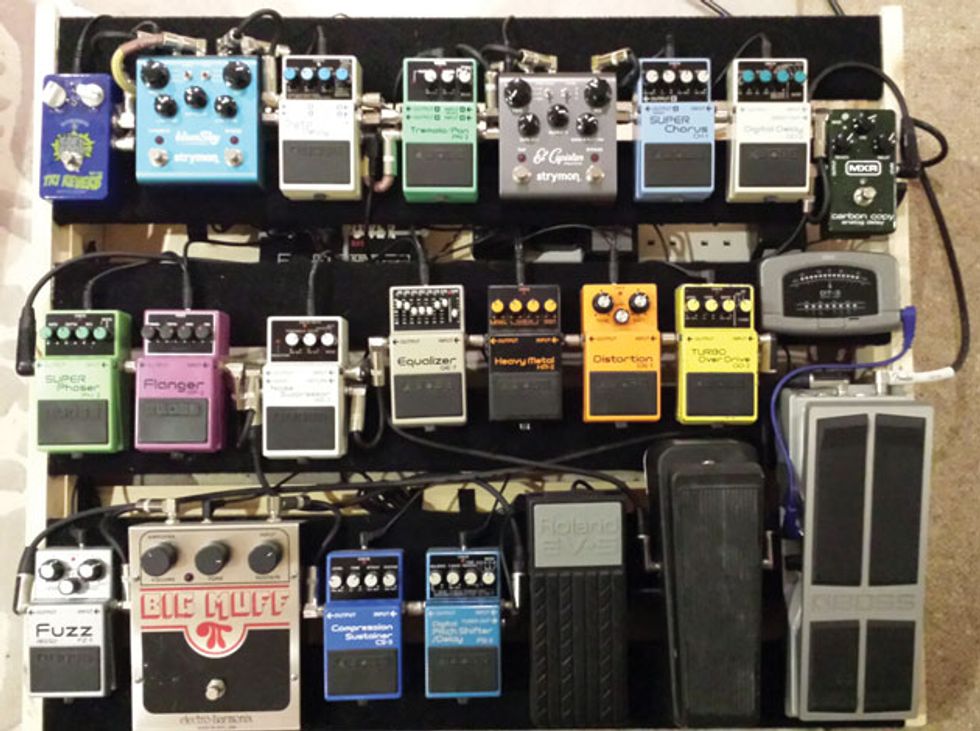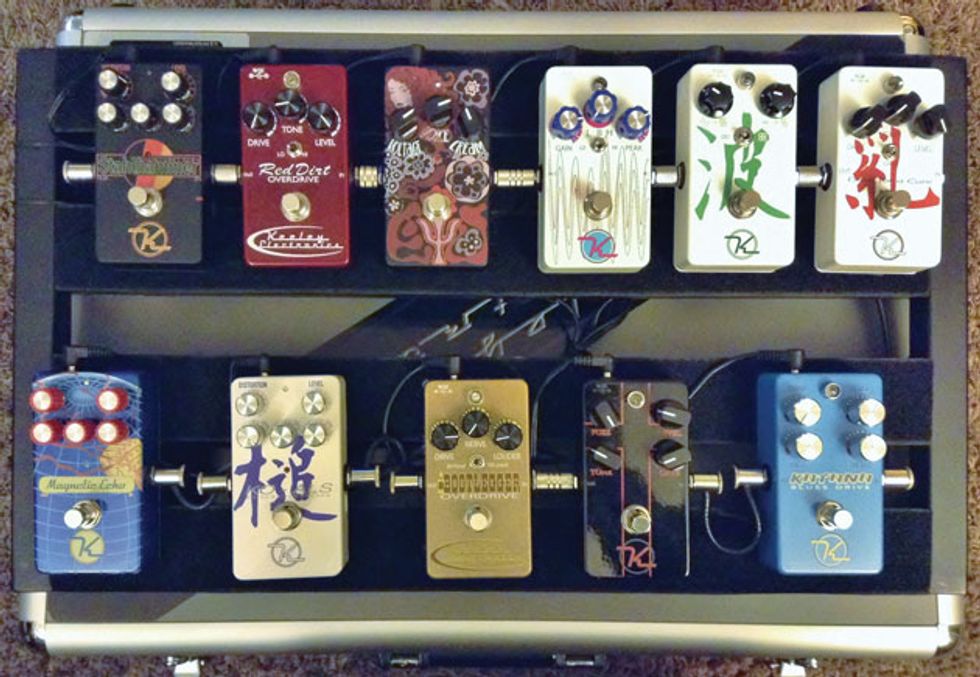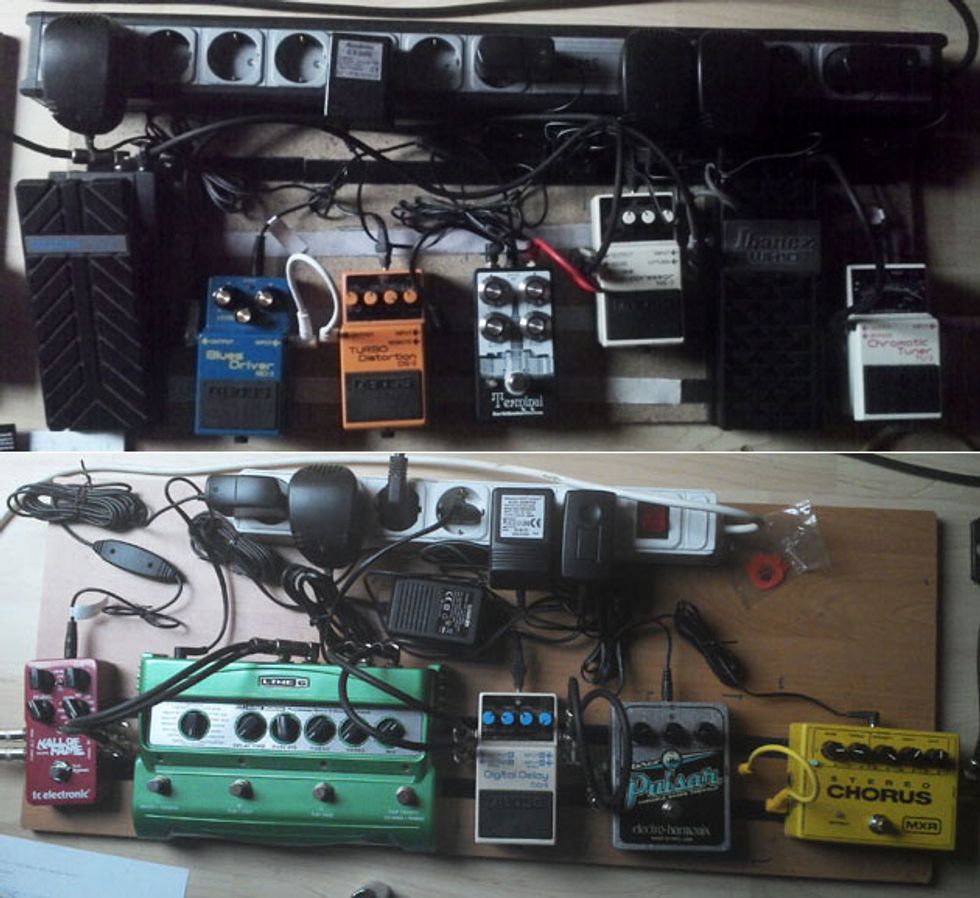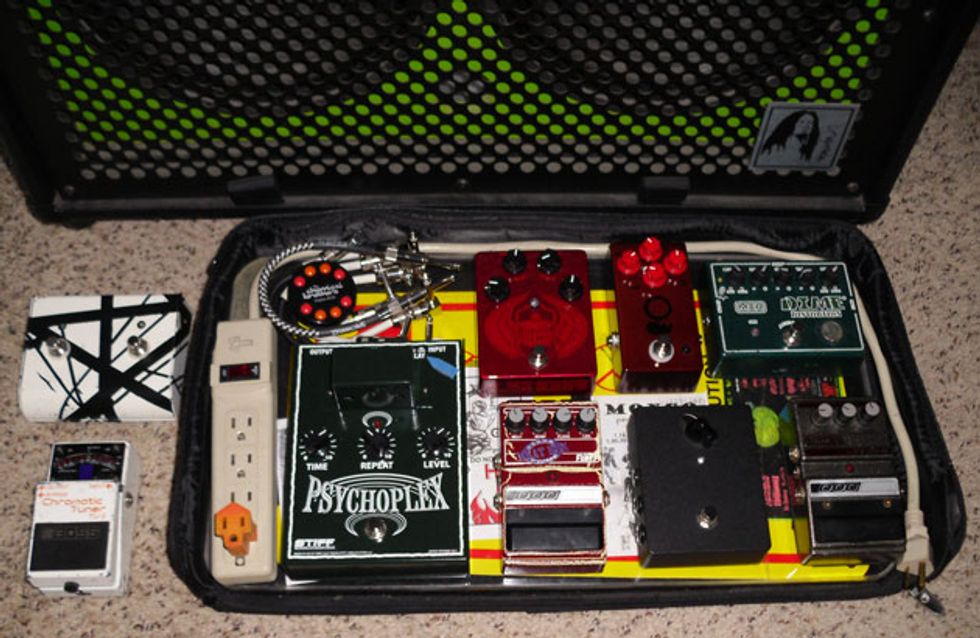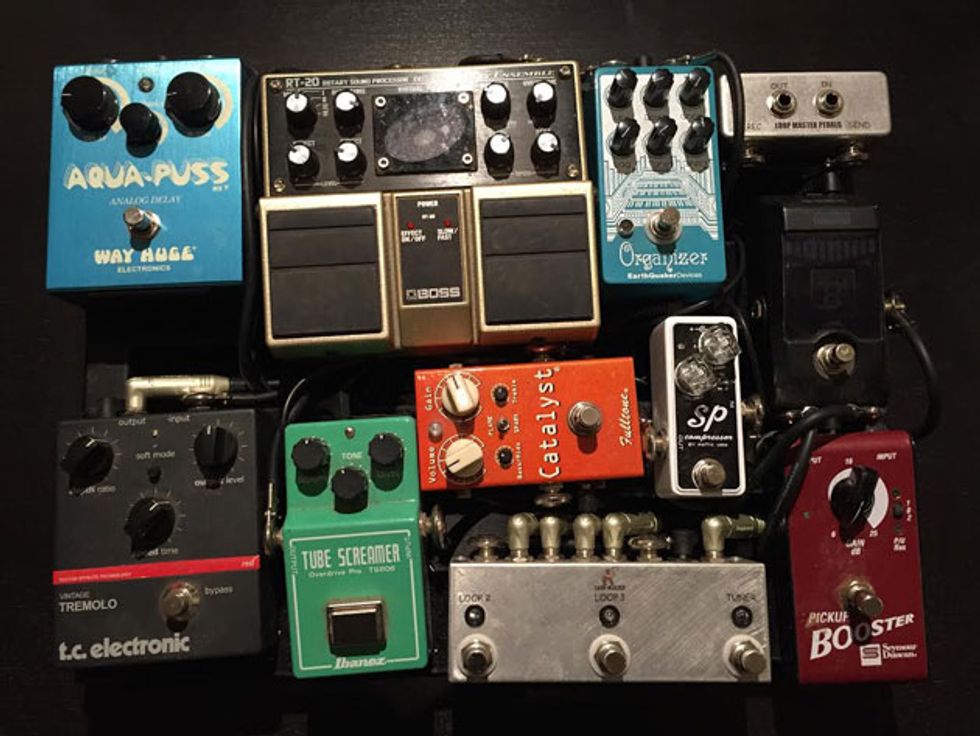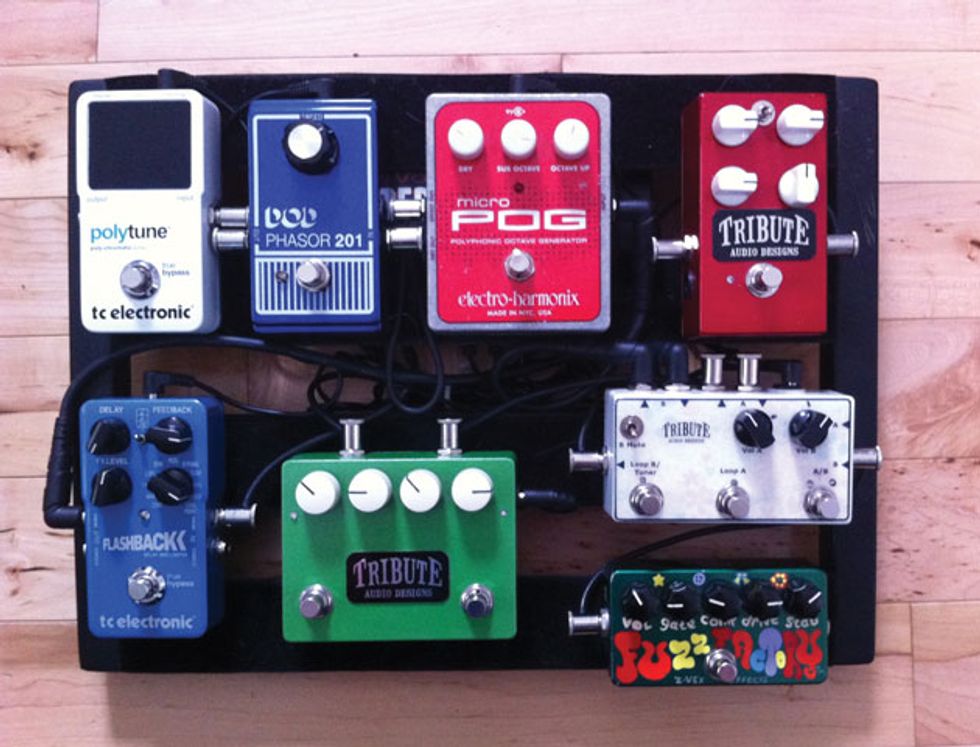 Ready for some self-inflicted pedal envy? Just check out the extraordinary setups from some of our fellow players. These recent submissions include a crafty "skateboard," a fuzz "smorgasboard," and submissions from a few players who may have gone "overboard." (Puns intended.)
Pedal lust has no end—these pedalboard pics keep rolling in, and there are plenty more where these came from. Check out other reader boards at premierguitar.com.