GALLERY: Reader Pedalboards 2015, Part 1
Guitarists from around the globe give us tours of their stomping grounds.
Tbone: All-the-Way-Up Gain Chaser
"Ever heard a Soilent Green album?" asks Denver's Tbone. "That noise you hear right as the song is about to start—that brutal humming feedback noise that lets you know you're about to have your ass kicked—that is the tone I'm looking for." To achieve this, he starts with an EVH-outfitted 2-button footswitch. "I've got close to 10 footswitch pedals all painted with different color schemes of EVH," he says. "I'd EVH my friggin' refrigerator and washer/dryer if I could!" Continuing counter-clockwise comes a Boss TU-2 tuner (a gift from Joe Vallee, guitar tech for Pat Simmons of the Doobie Brothers), an Orbit Electronics/Stiff Amplification Psychoplex Analog Delay, DOD FX32 Meat Box, Lee Jackson Mr. Springgy Reverb, DOD FX 20-B Stereo Phaser, MXR DD11 Dime Distortion, JHS Angry Charlie drive, and a Black Arts Toneworks LSTR fuzz pedal. Last but not least, is an 8-button Chemical Brothers song sampler that was included with a vinyl box set purchase. "I like to smash it into my bridge pickup, kick on the phaser and delay, push buttons, and blow minds—mostly mine."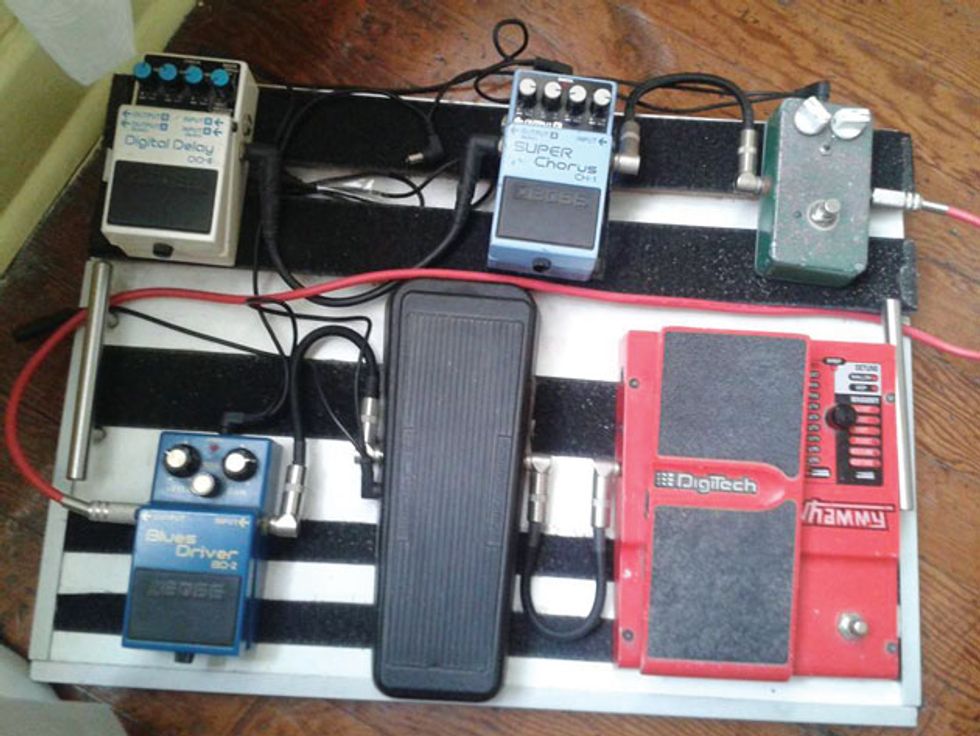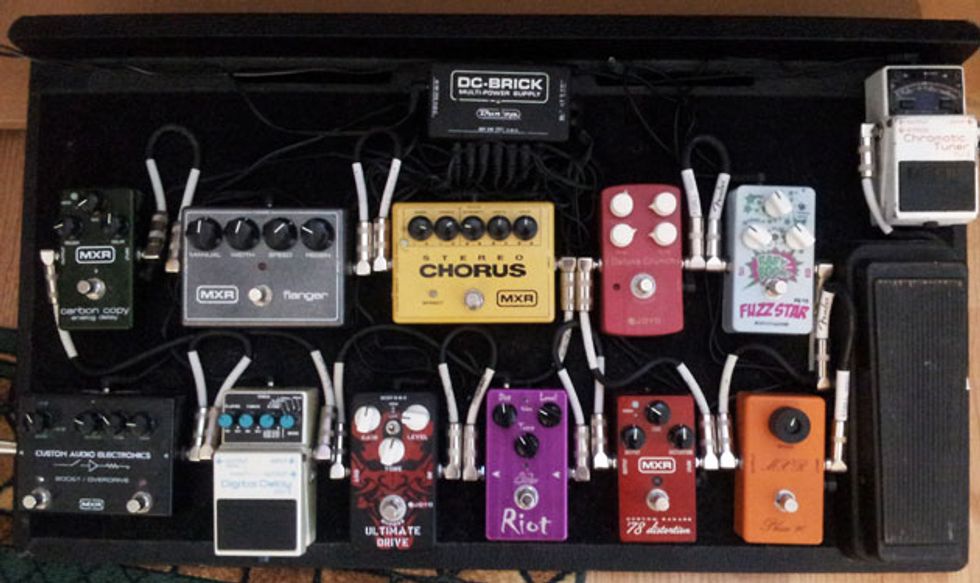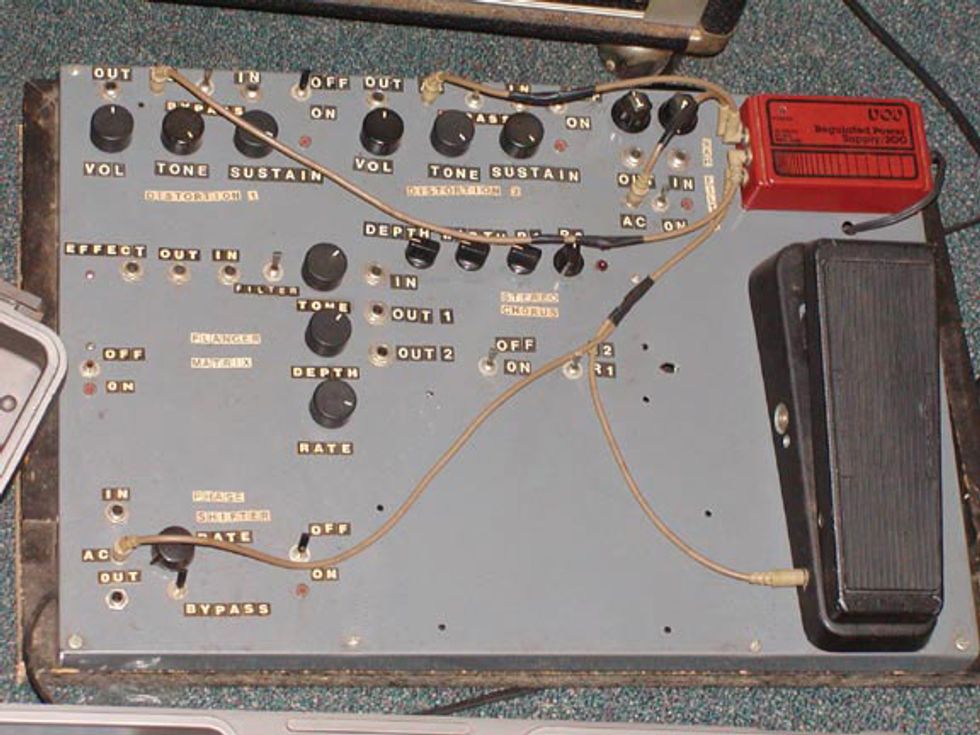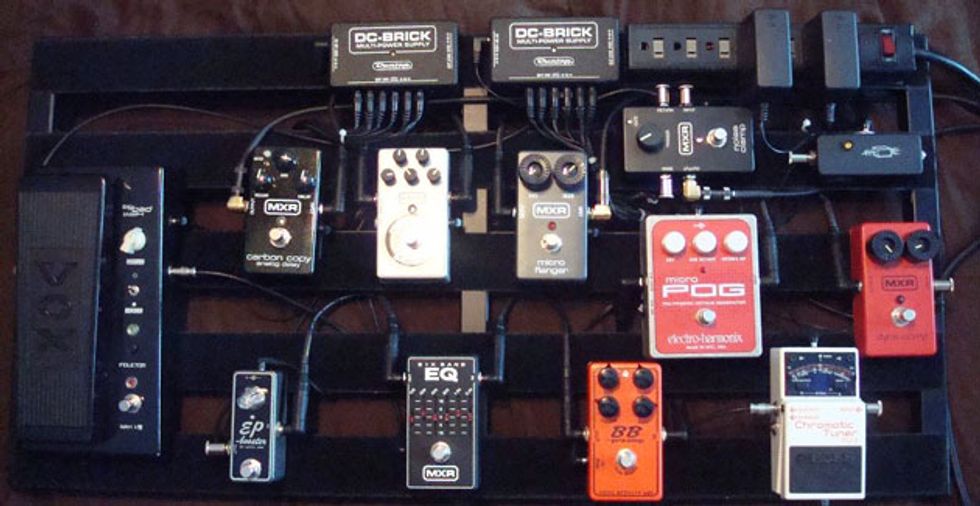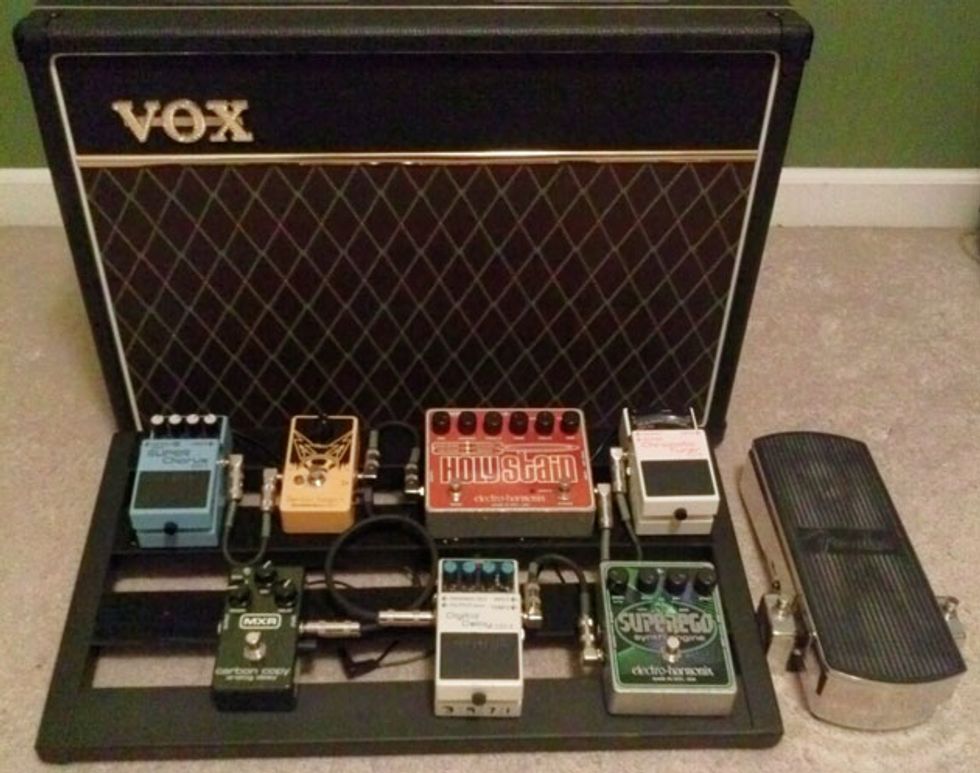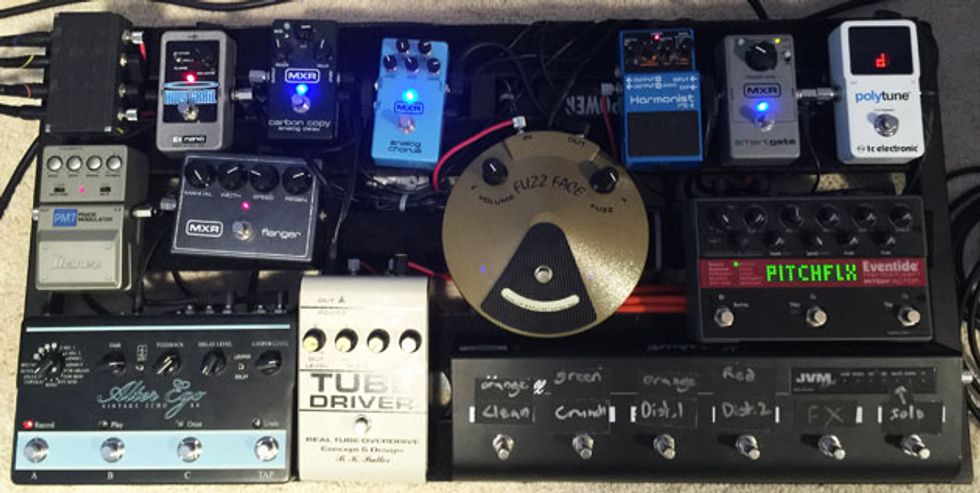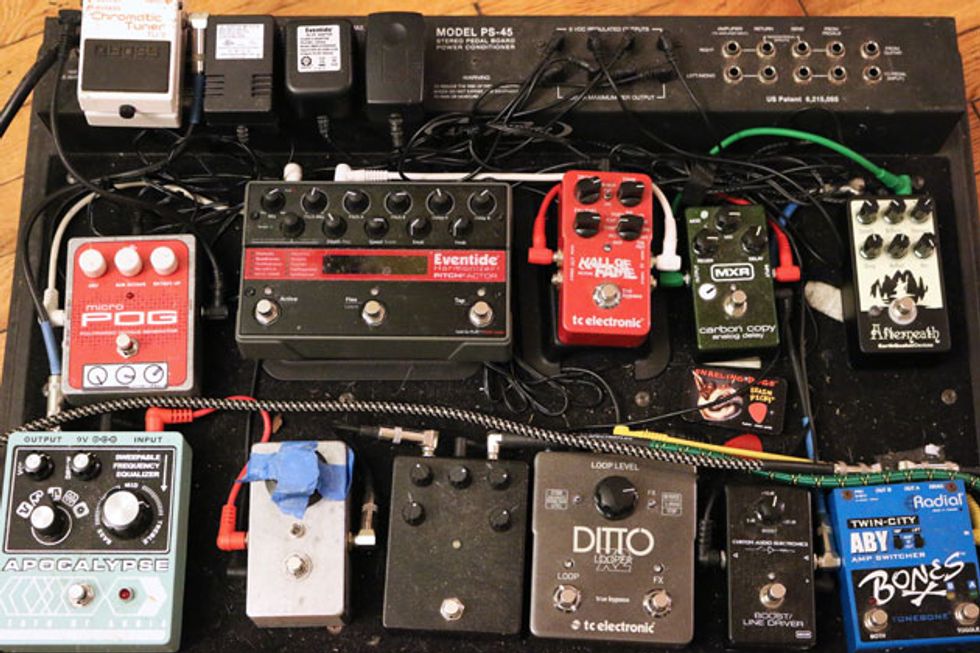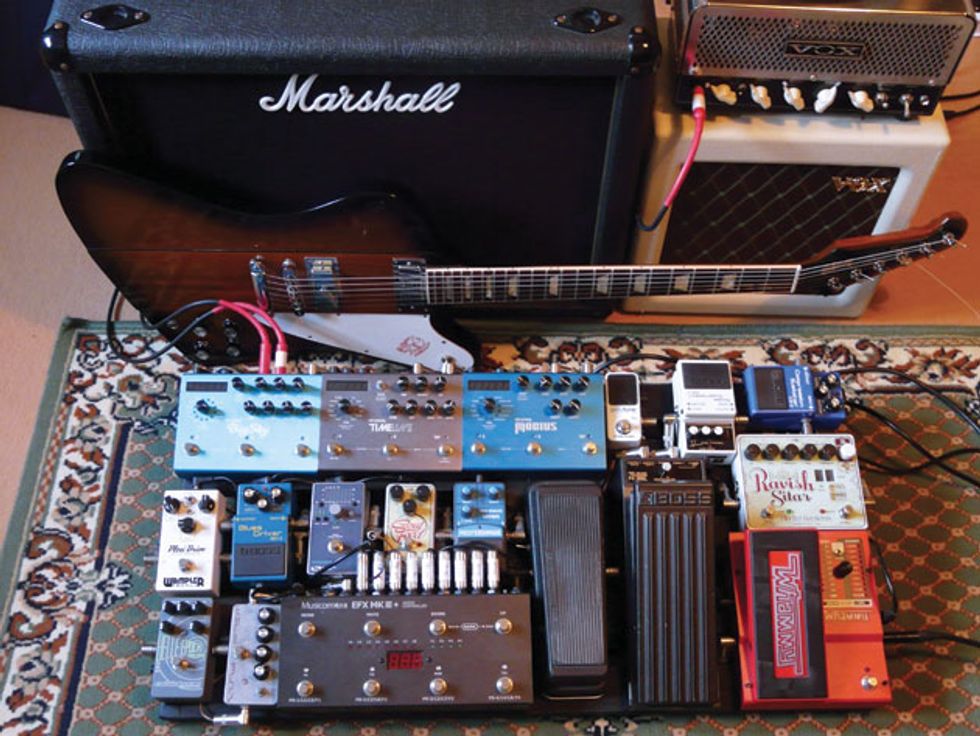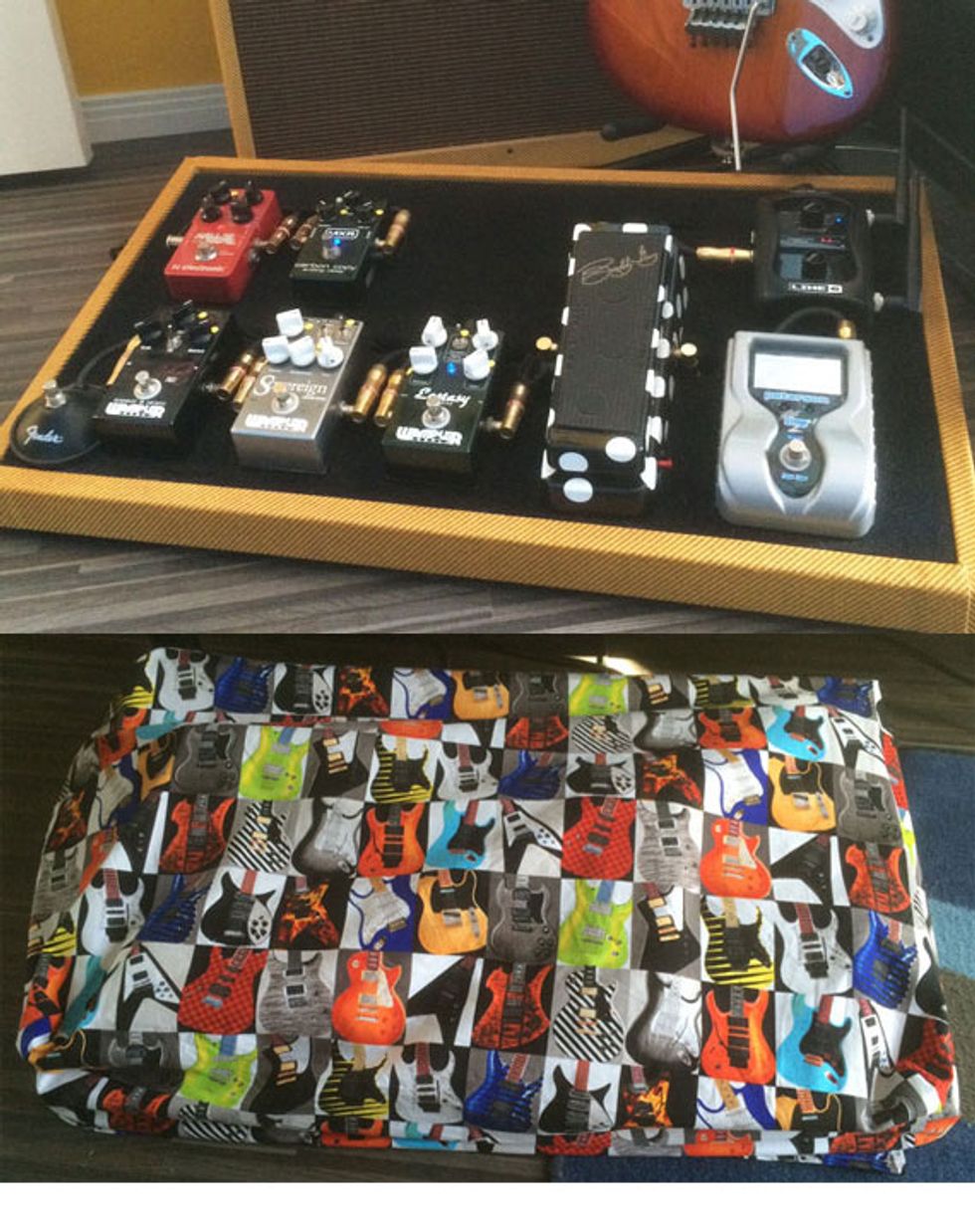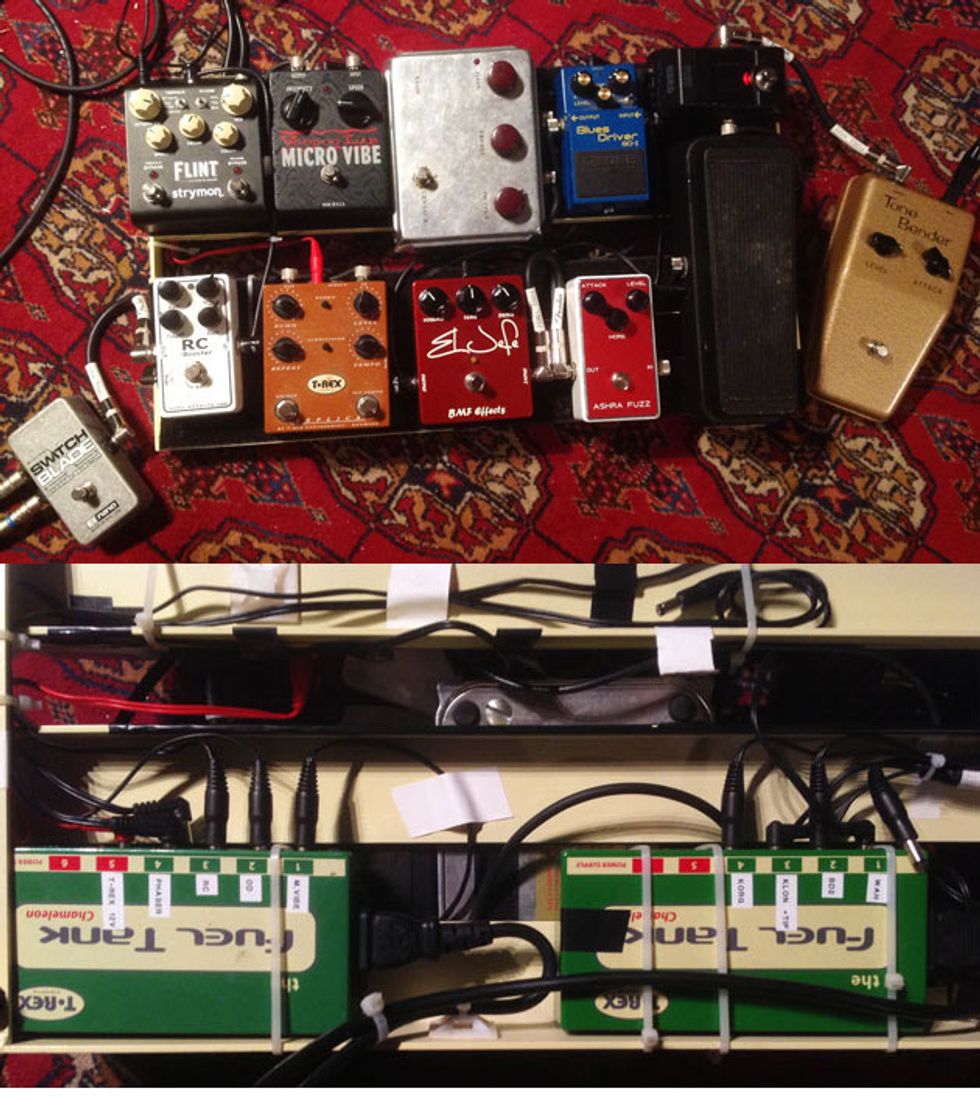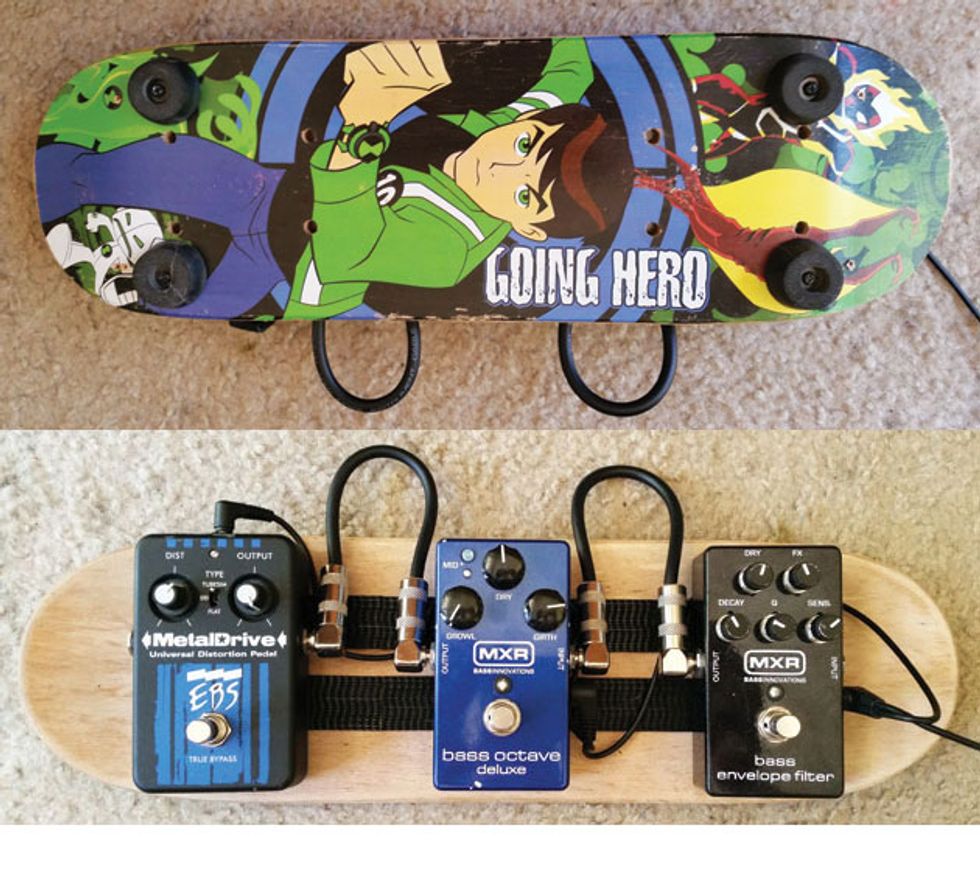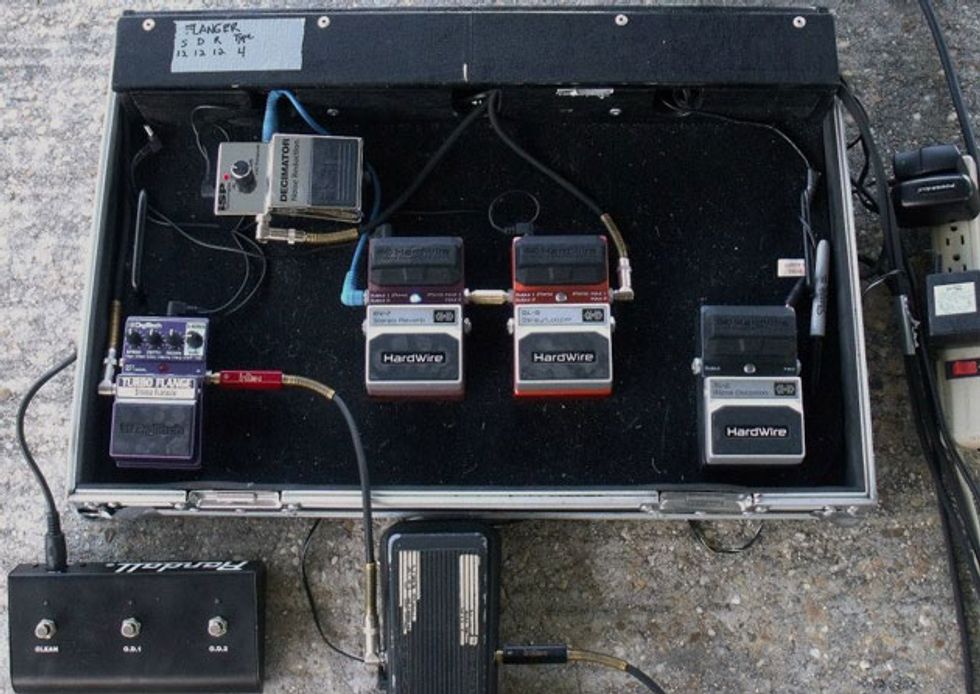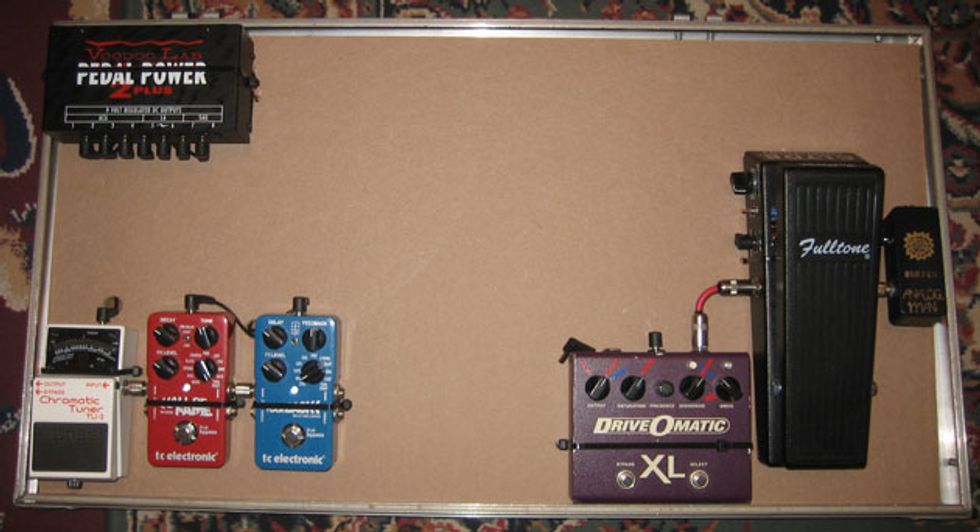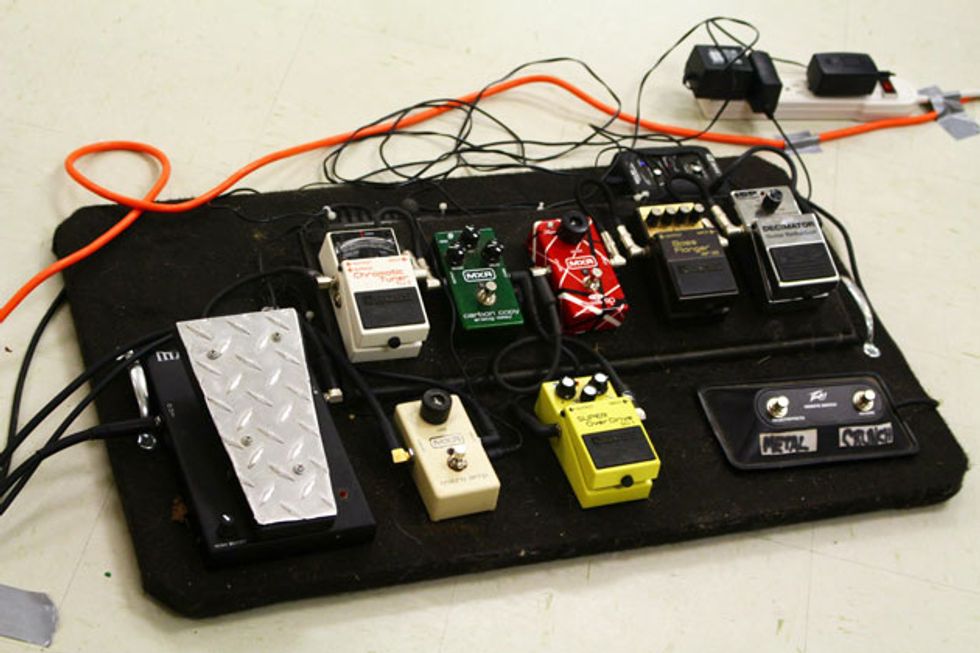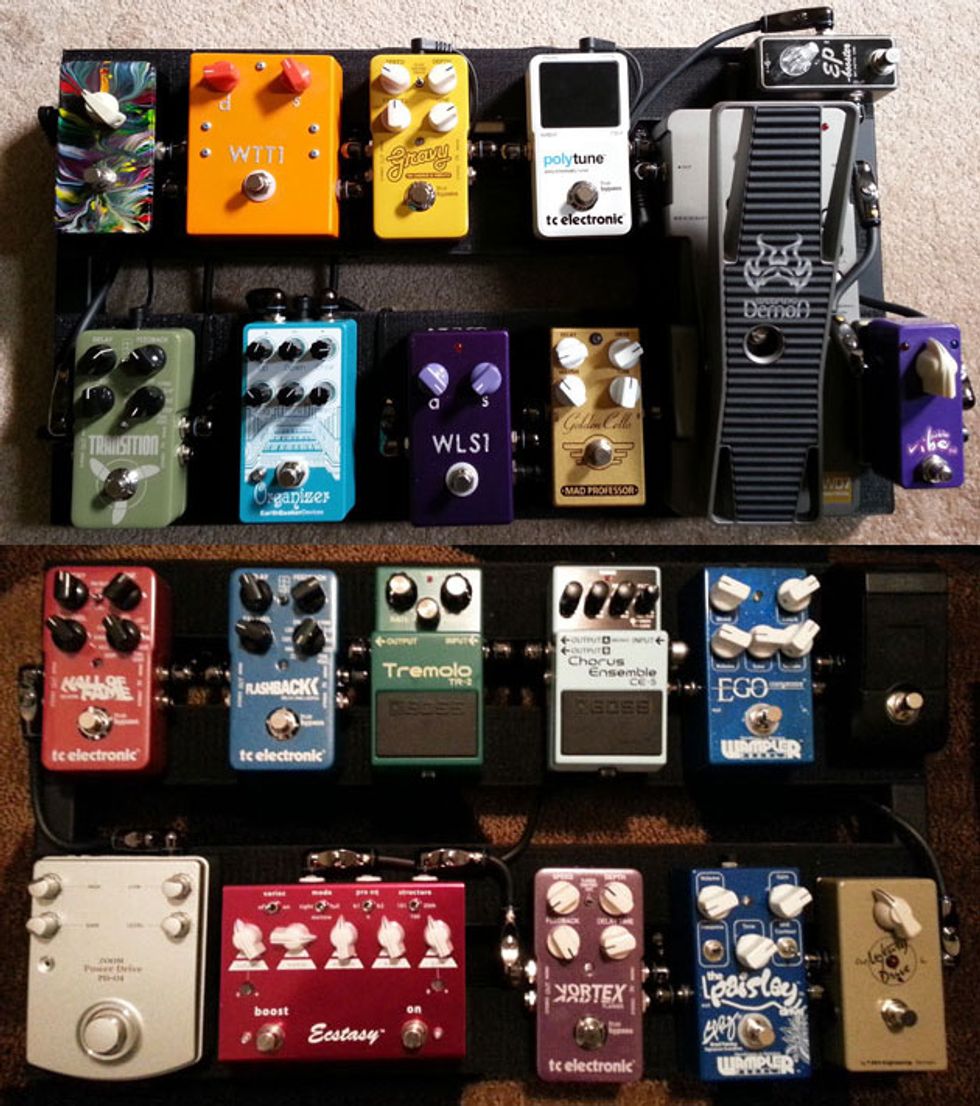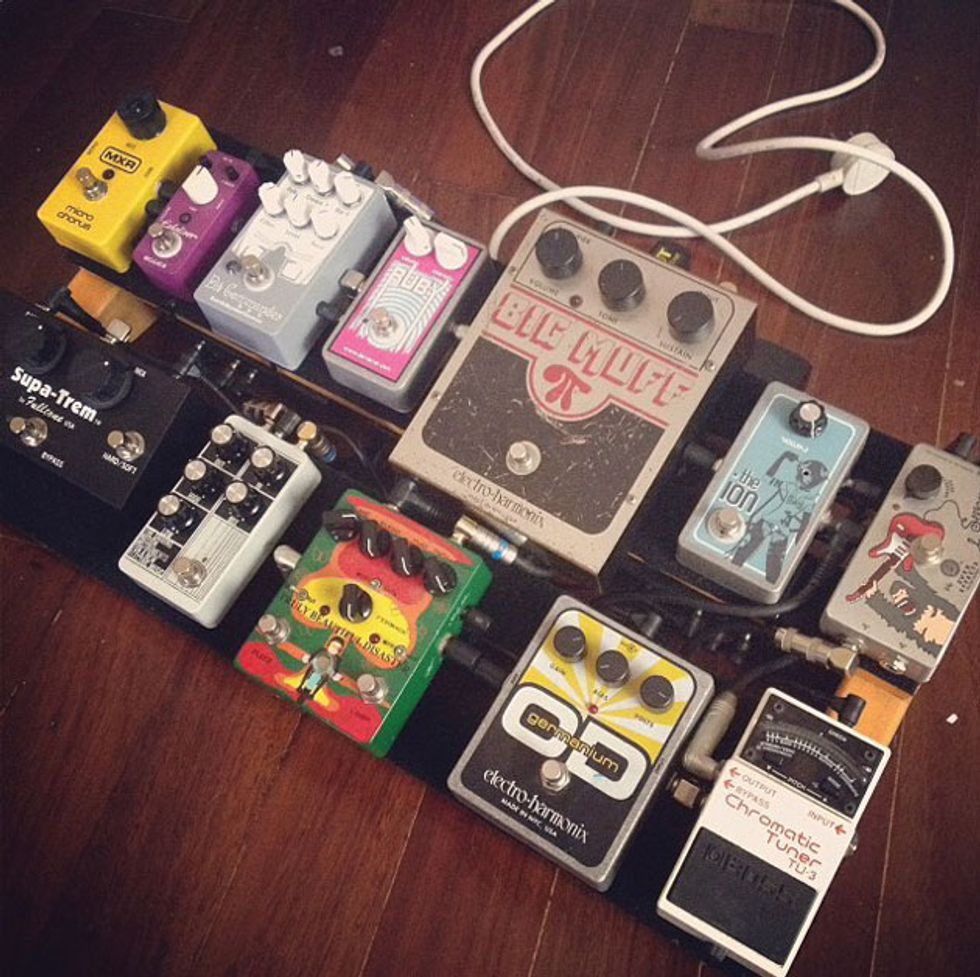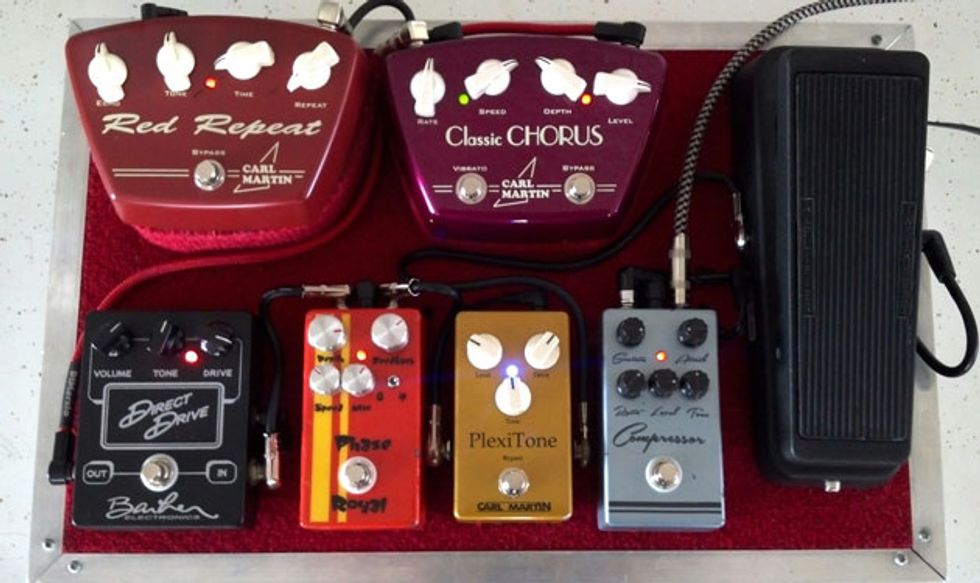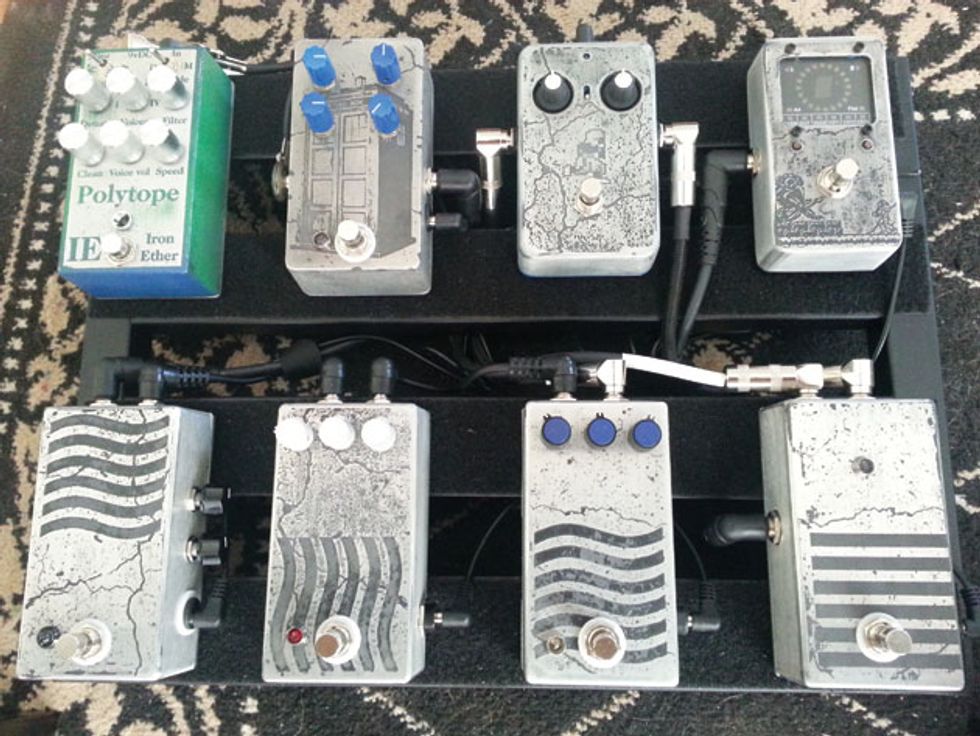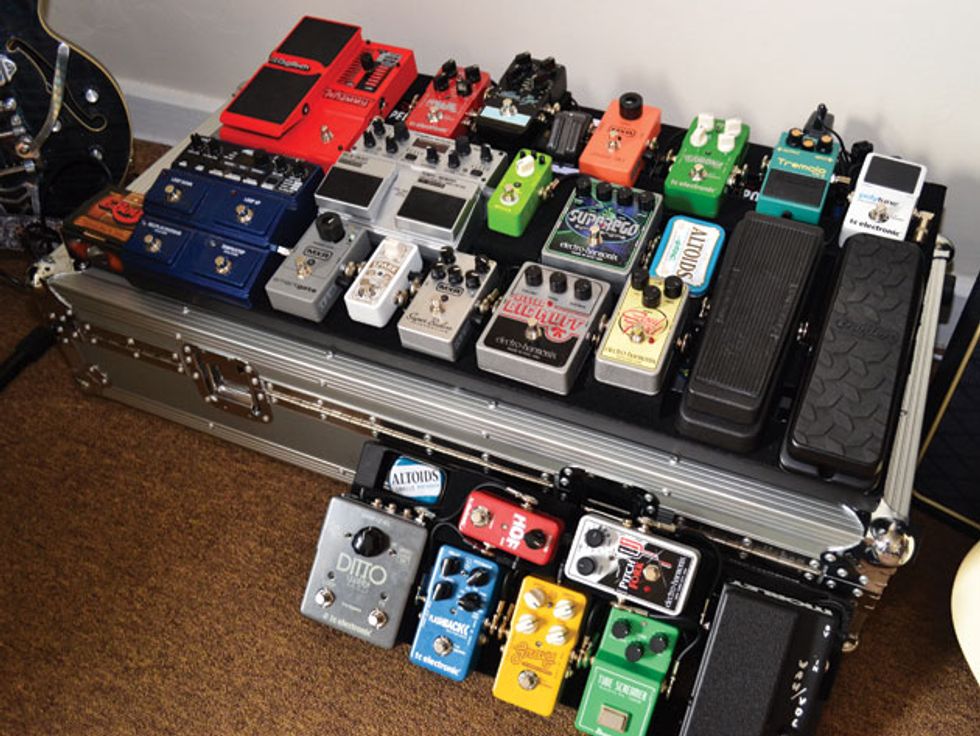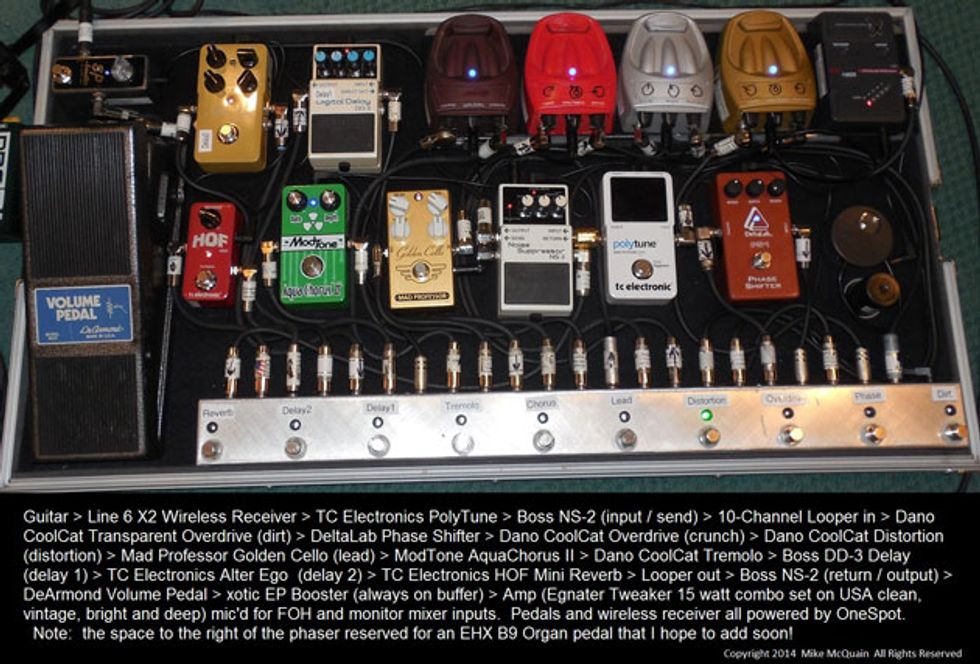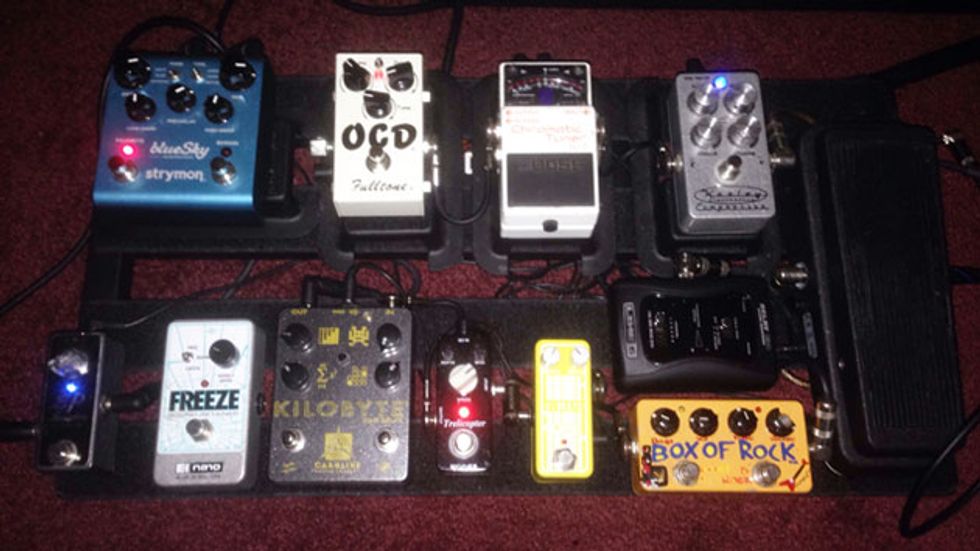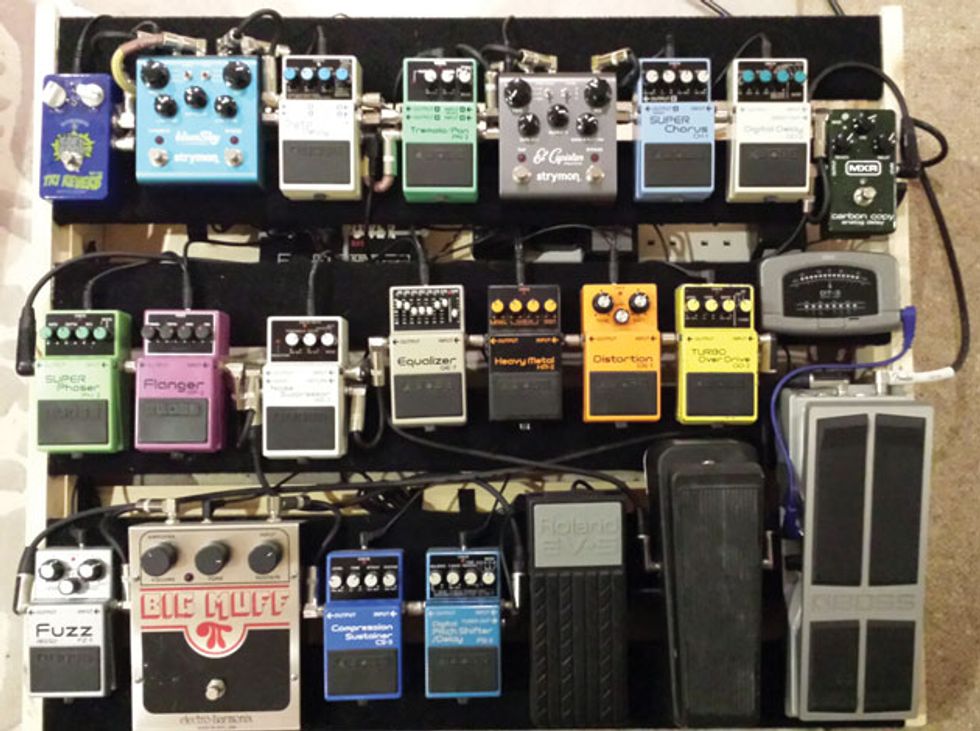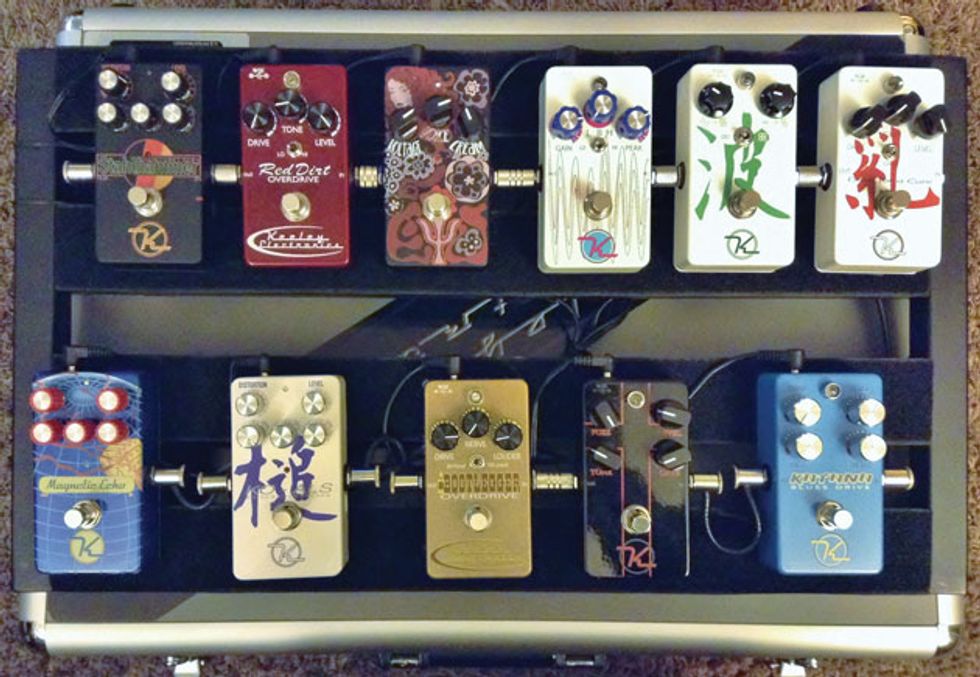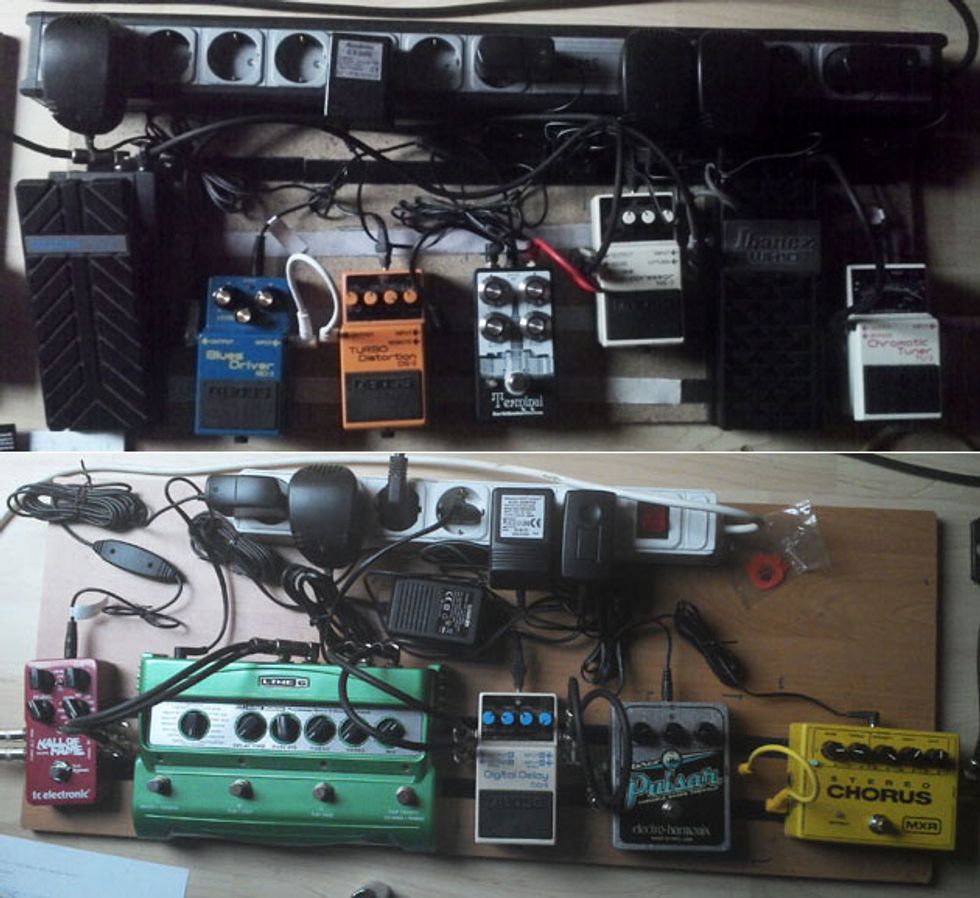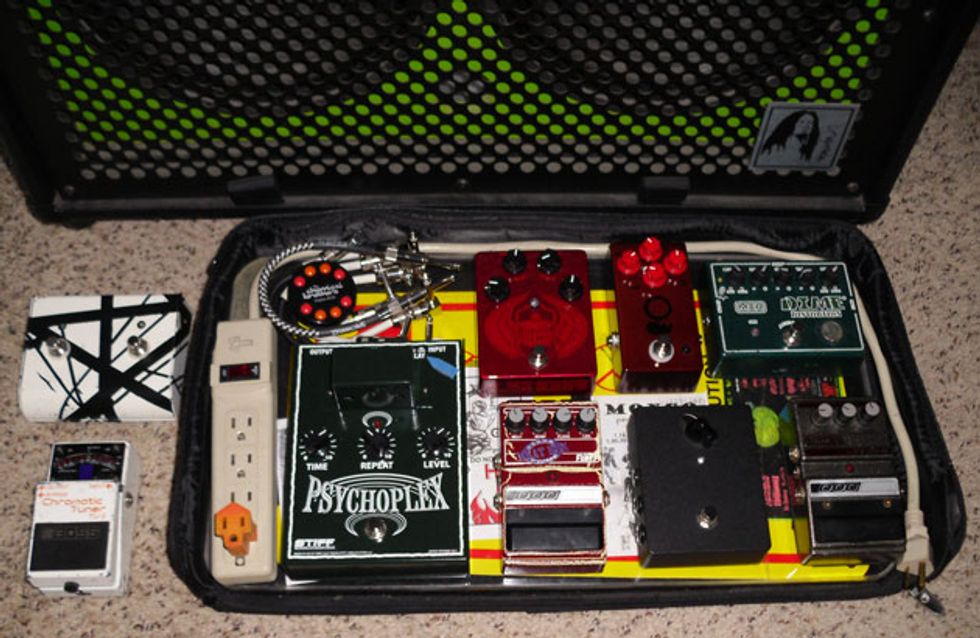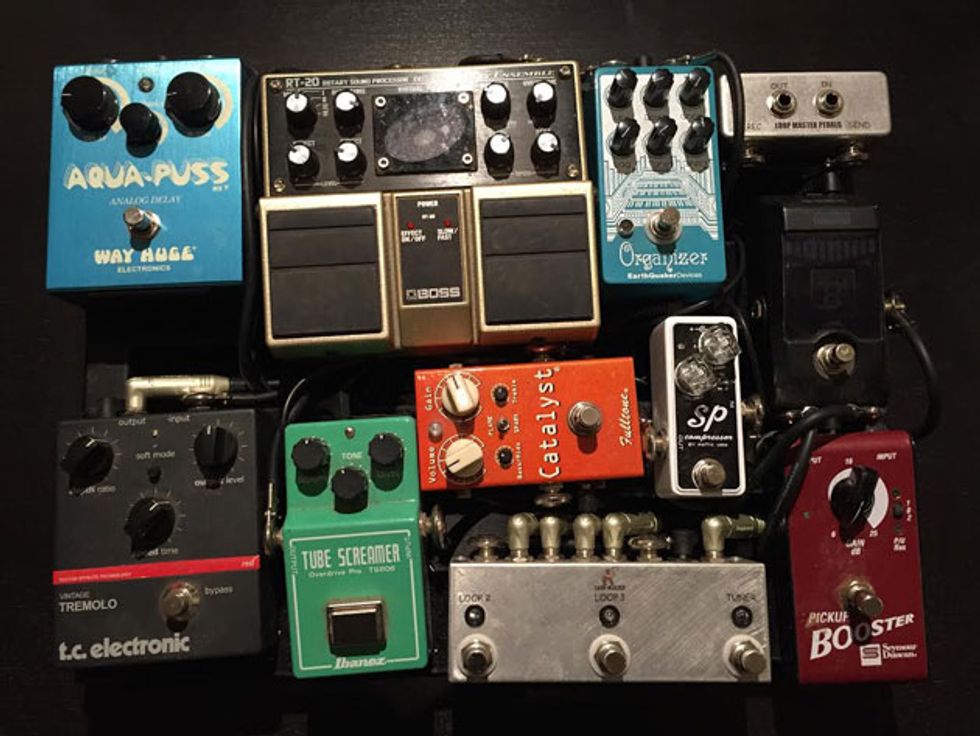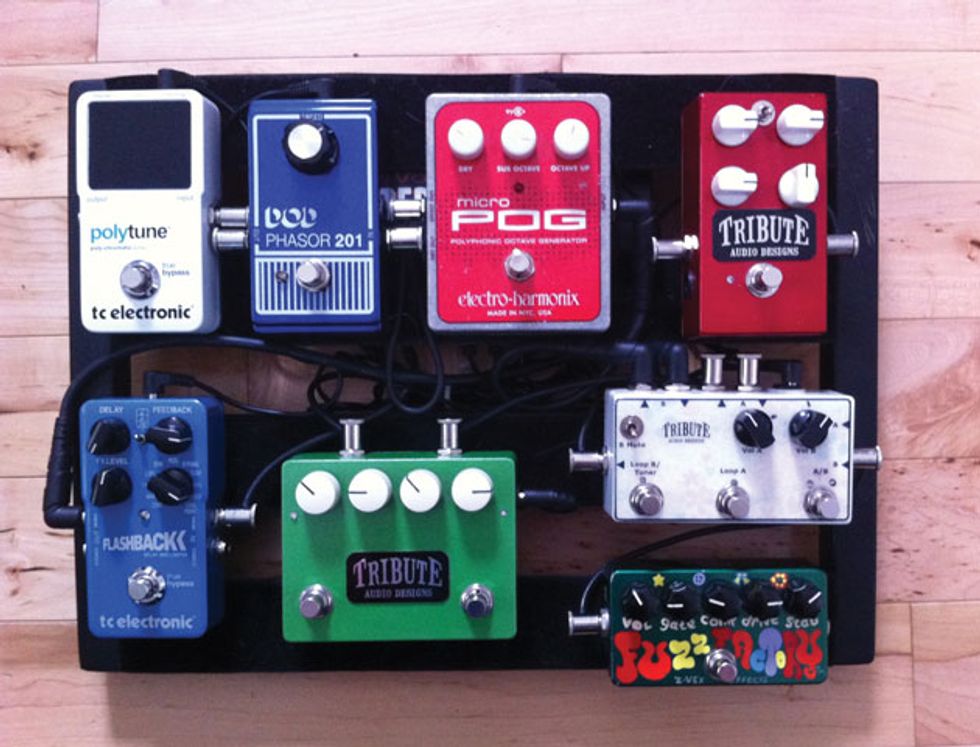 Ready for some self-inflicted pedal envy? Just check out the extraordinary setups from some of our fellow players. These recent submissions include a crafty "skateboard," a fuzz "smorgasboard," and submissions from a few players who may have gone "overboard." (Puns intended.)
Pedal lust has no end—these pedalboard pics keep rolling in, and there are plenty more where these came from. Check out other reader boards at premierguitar.com.