GALLERY: Reader Pedalboards 2015, Part 1
Guitarists from around the globe give us tours of their stomping grounds.
Wyatt Burton: Tribute to Tribute
Wyatt Burton of Peterborough, Ontario, plays electric and lap steel with the Silver Hearts, a "10-piece beer hall orchestra." He credits his board to Jeremy Spencley, a high-school pal who now runs Tribute Audio Designs. "His pedals have really changed the face of my board," says Wyatt. "He's built me a bunch of one-offs, including a [Baldwin-Burns] Buzzaround clone (with a switch to mis-bias the diodes for glitchy 8-bit action), a two-in-one EP Boost/Klon clone (in green), and a wicked command center that packs two loops, a mute, and JFET-boosted A/B switching that eliminated four other boxes and allowed me to downsize from a 22" x 32" flight case to a Pedaltrain JR!" Wyatt's non-Tribute pedals include a ZVEX Fuzz Factory, an Electro-Harmonix Micro POG, a DOD Phasor 201, and a Flashback Delay and PolyTune from TC Electronic. A Voodoo Labs Pedal Power 2 Plus provides the juice.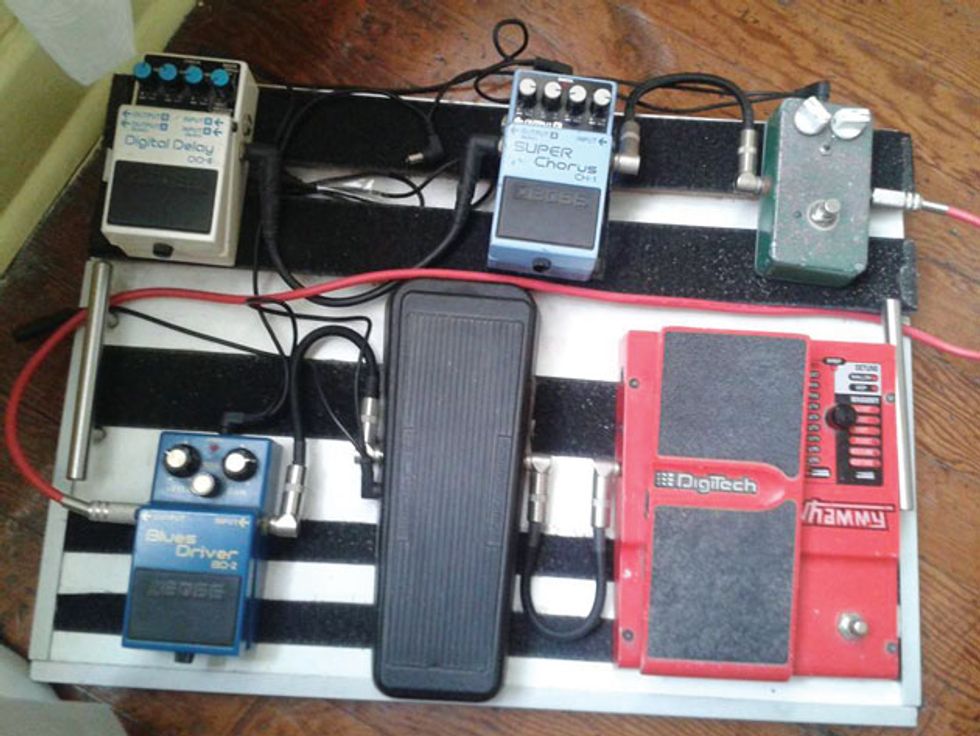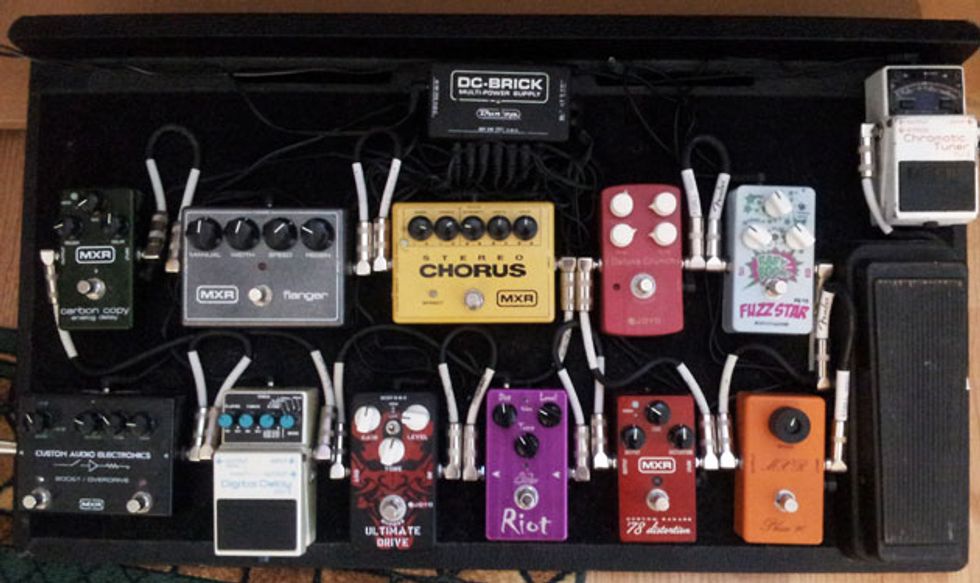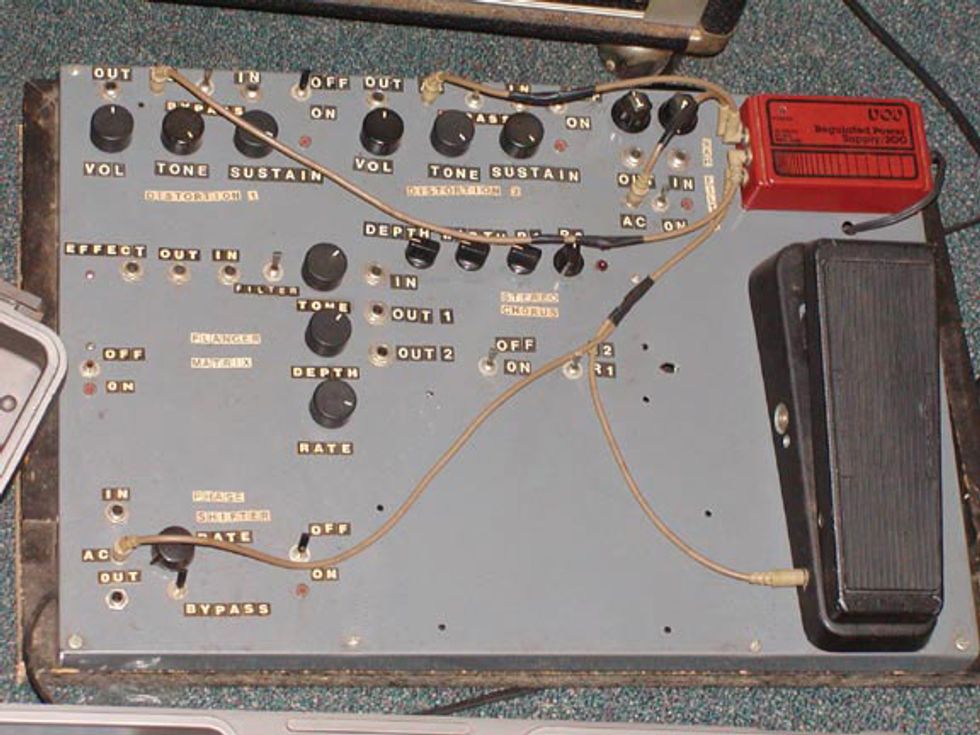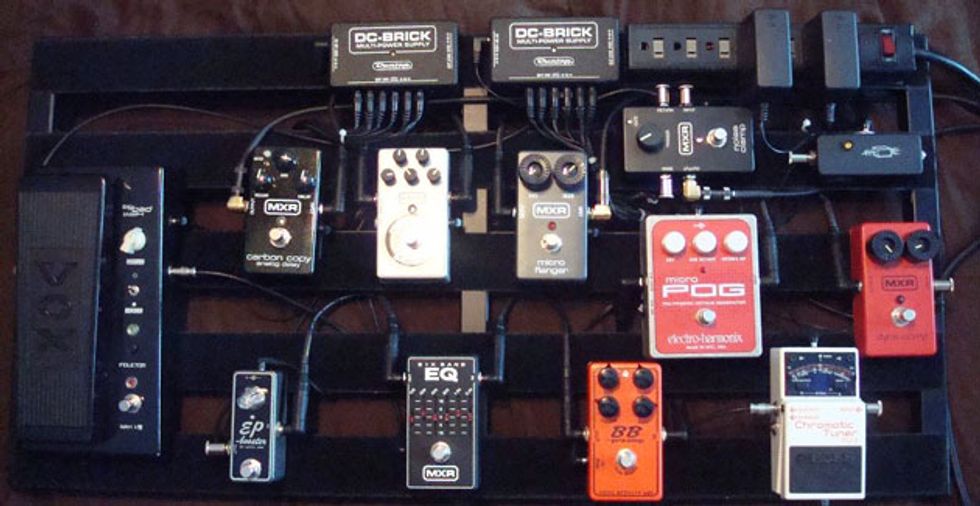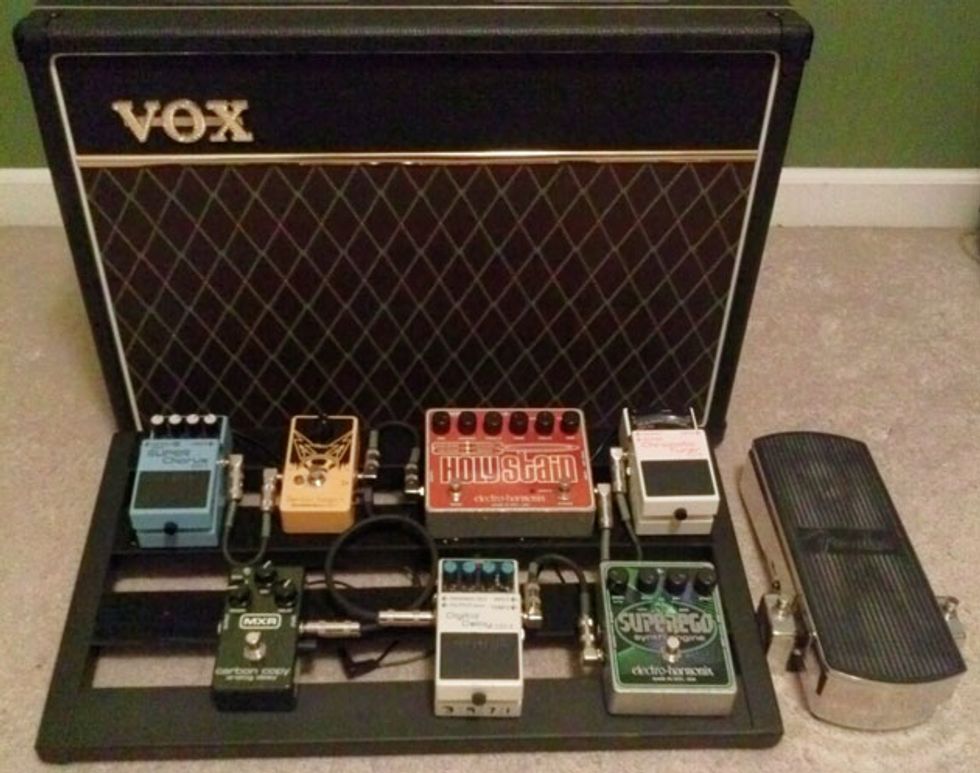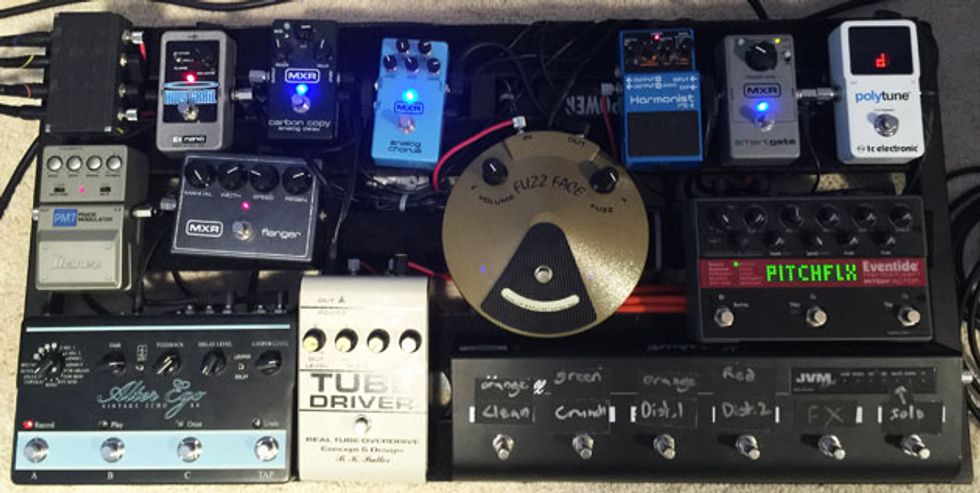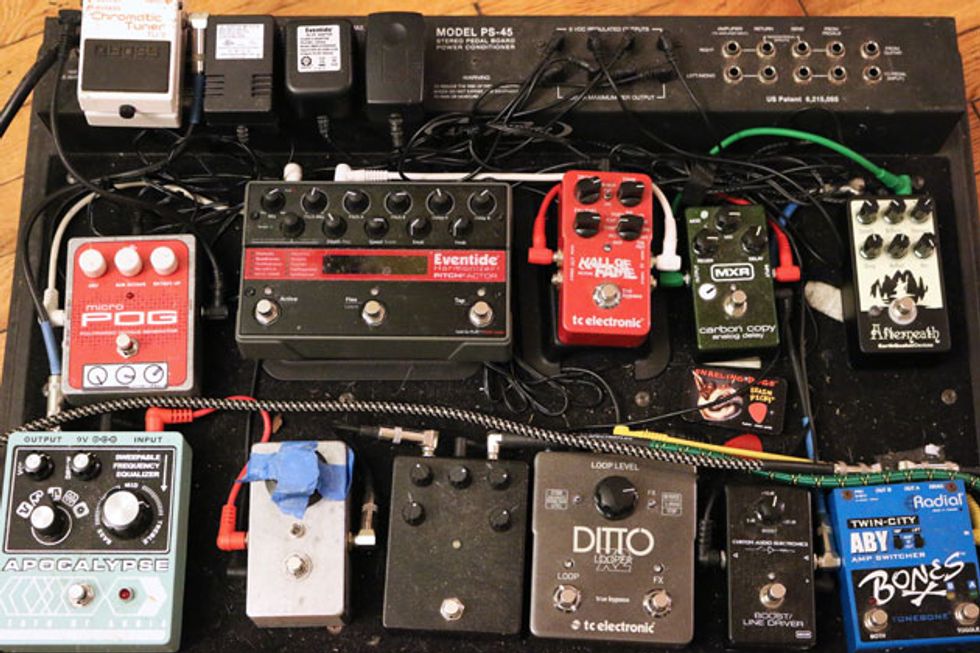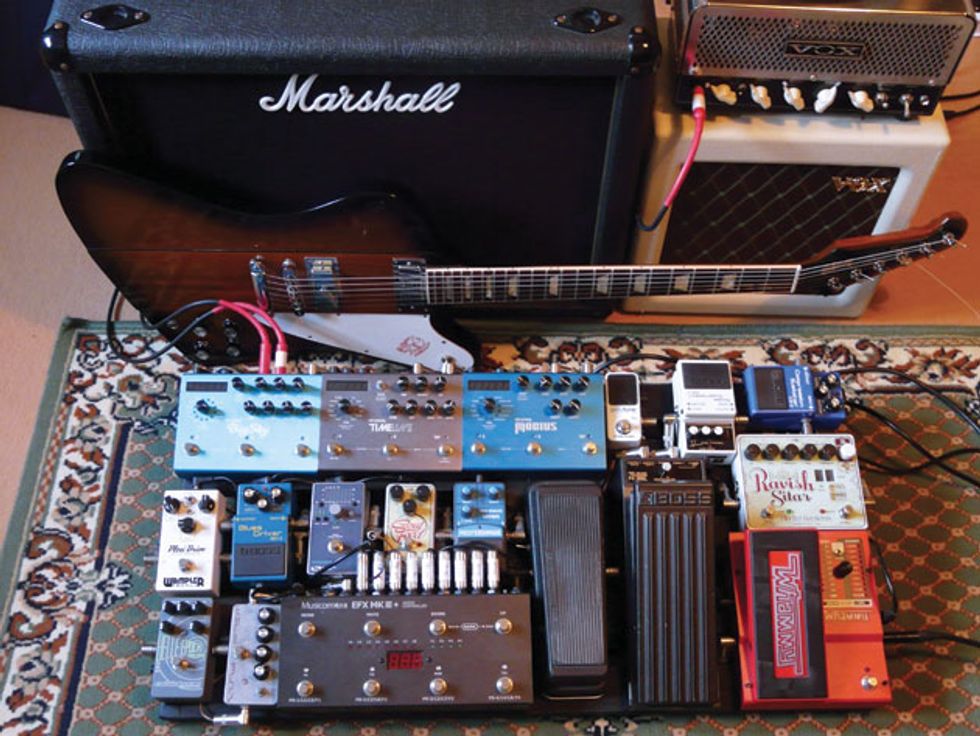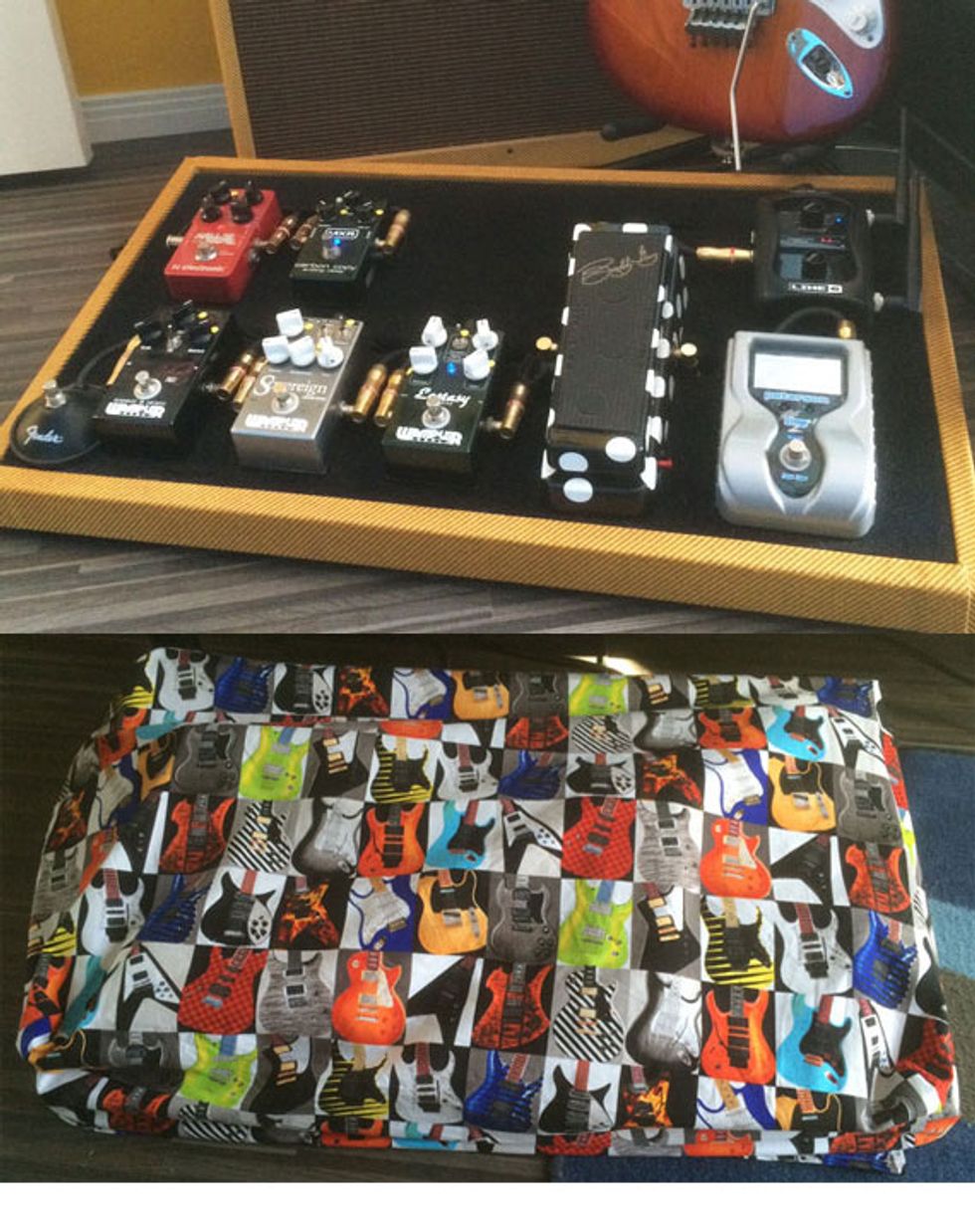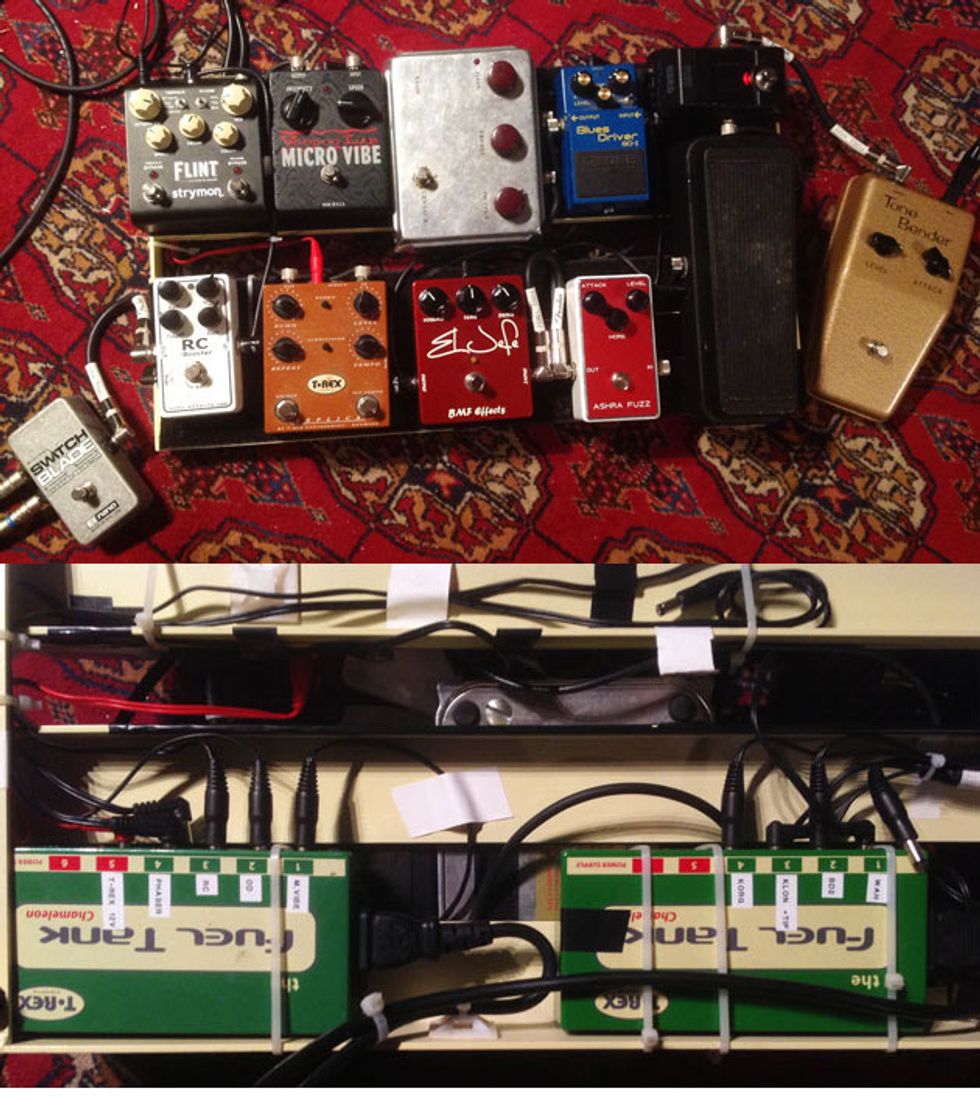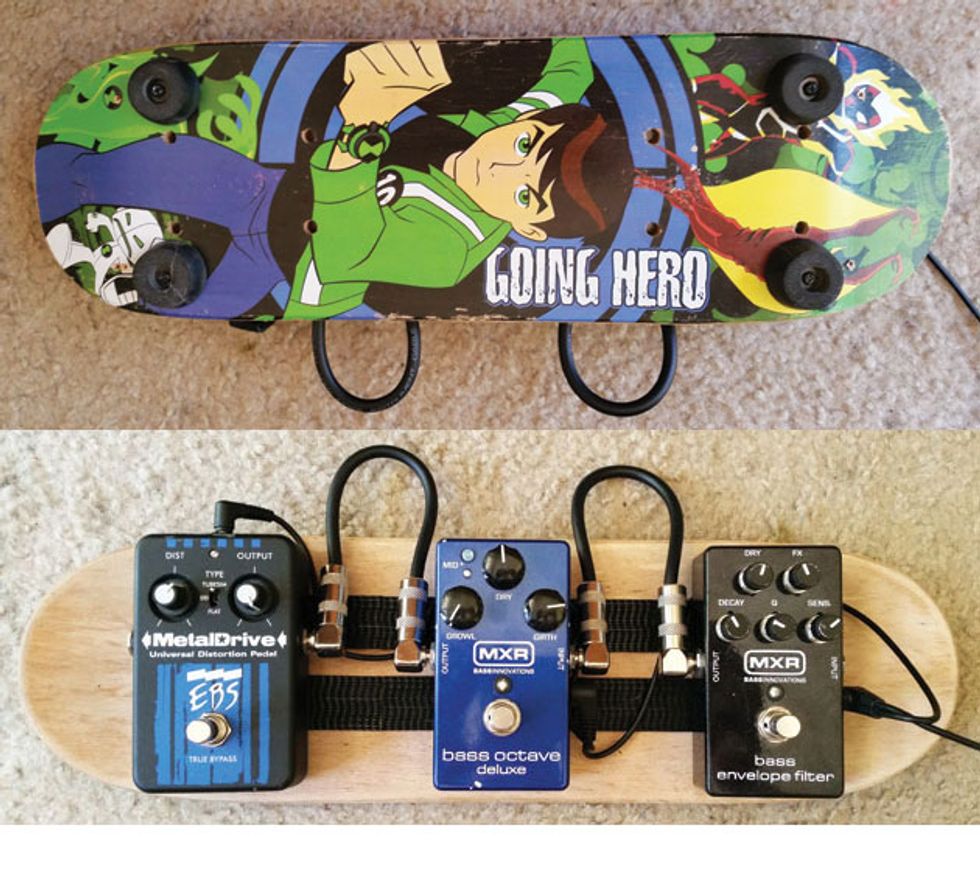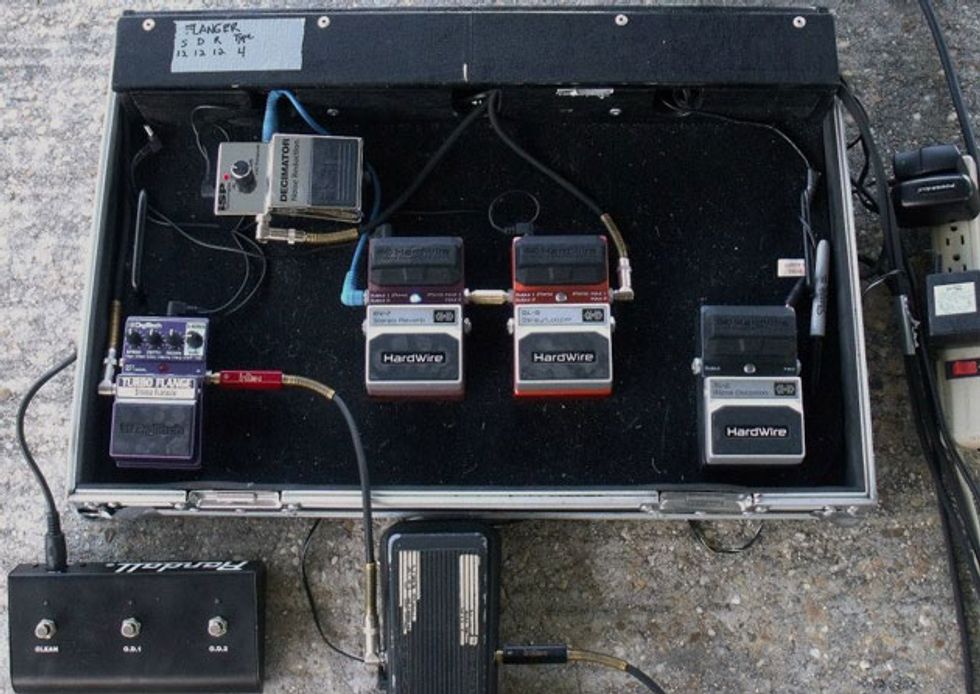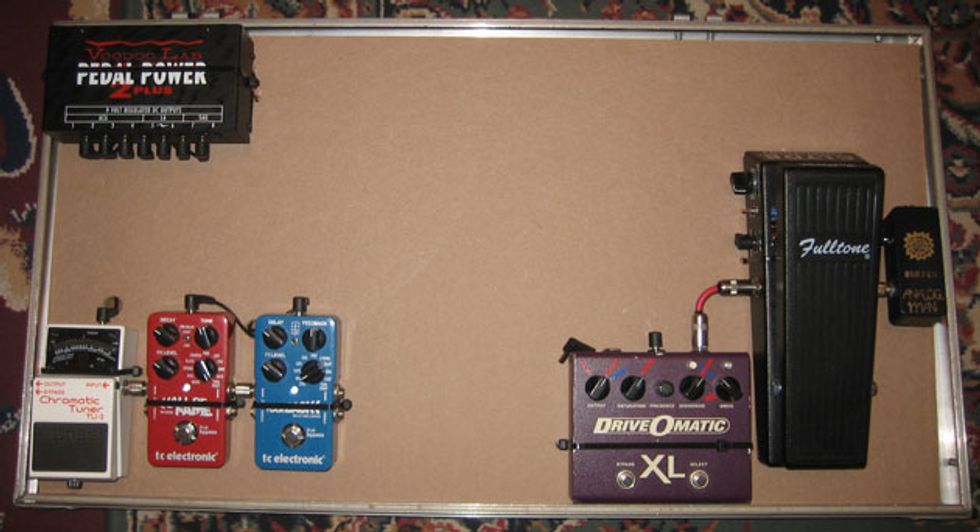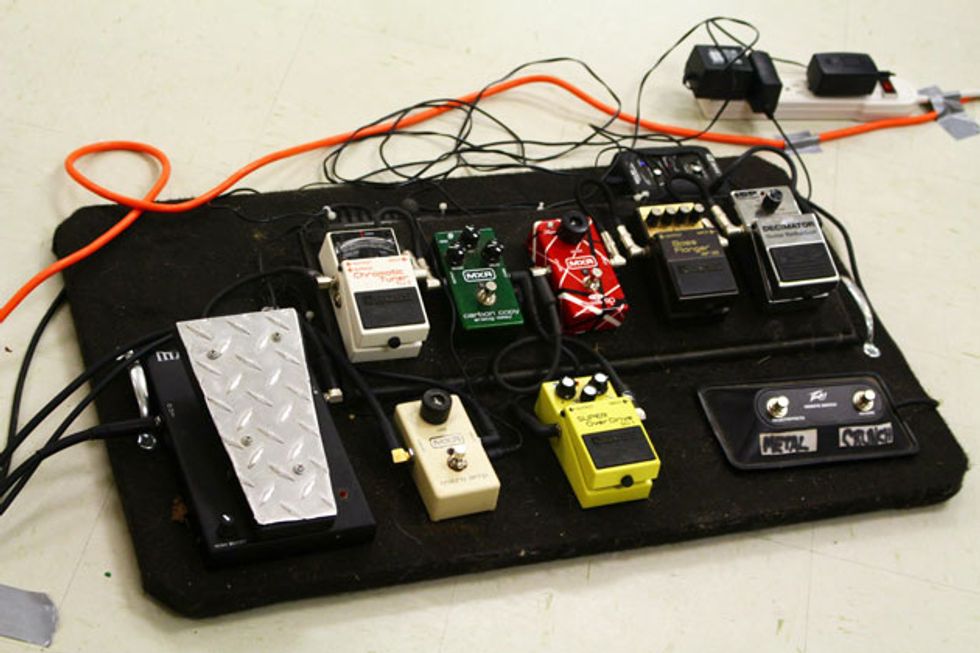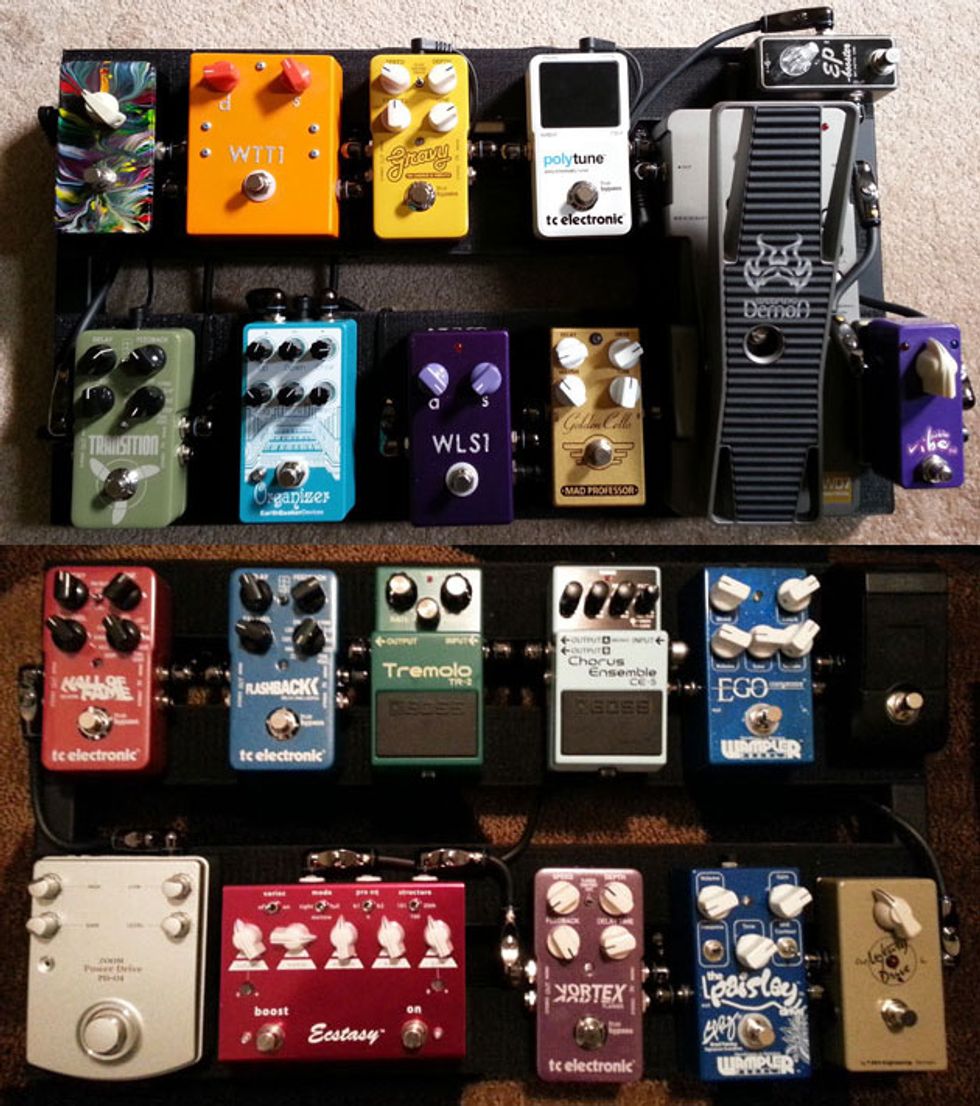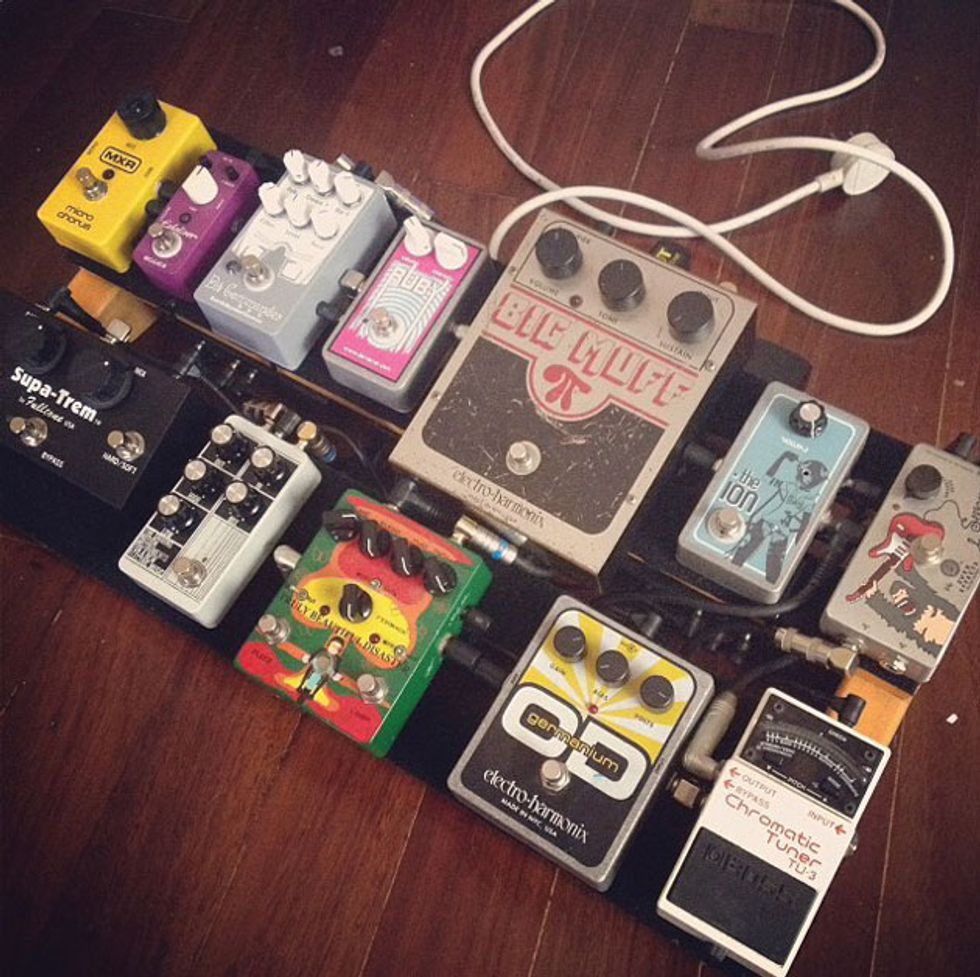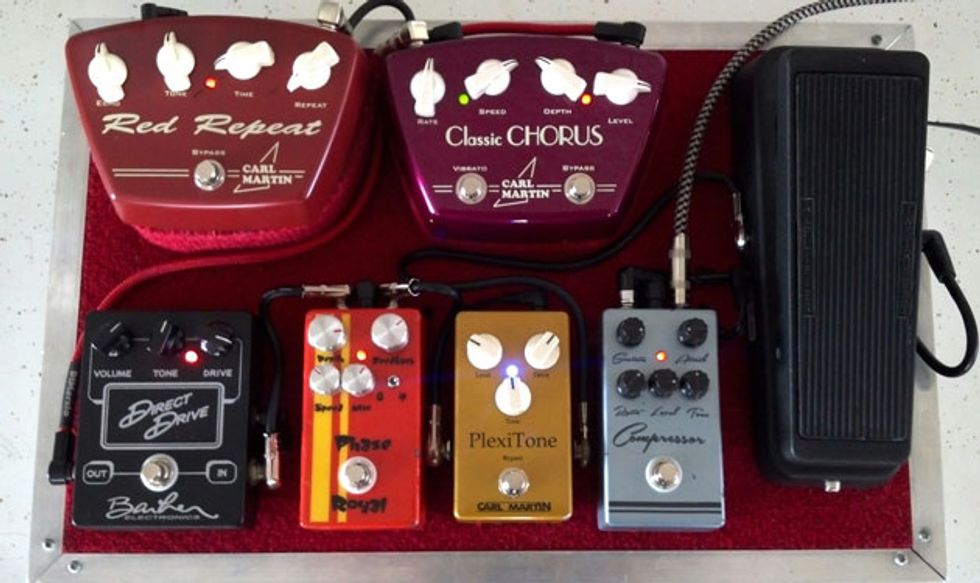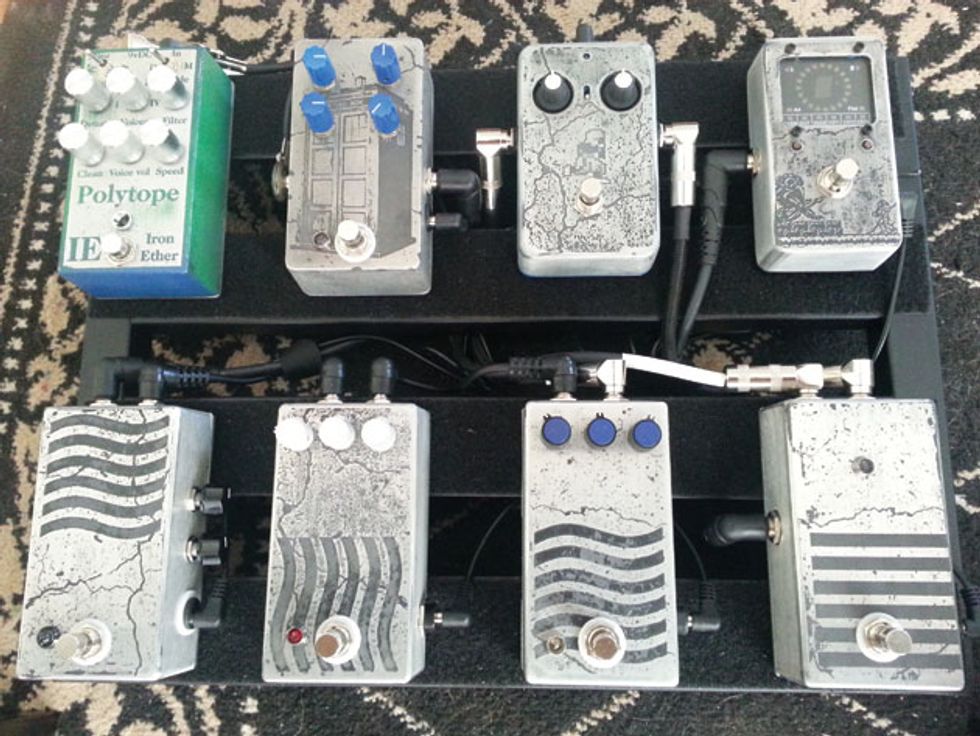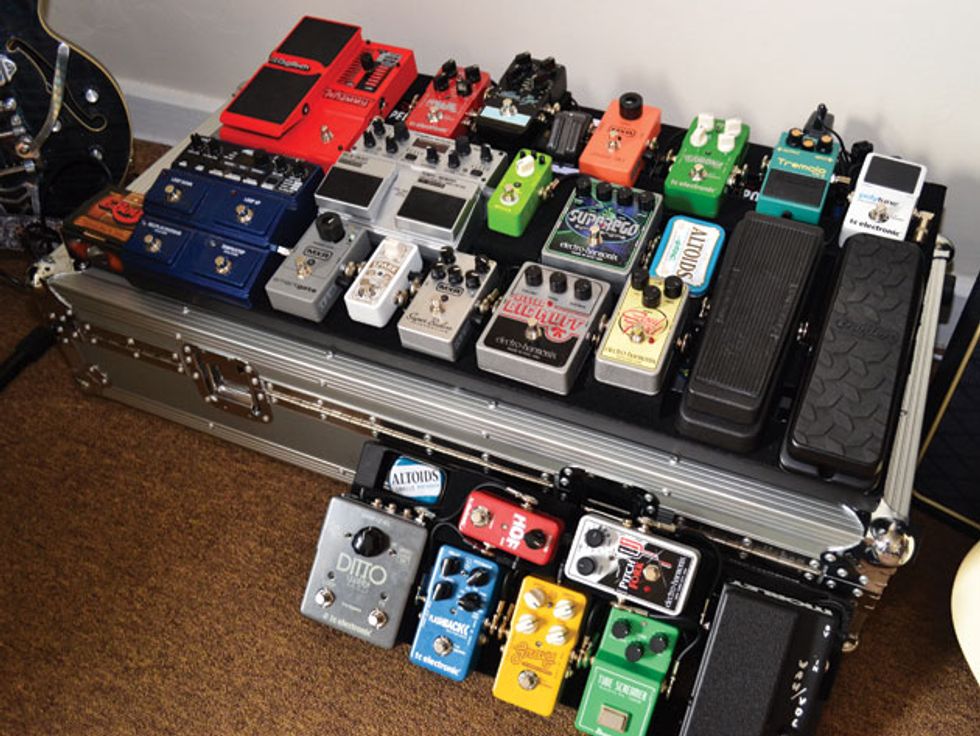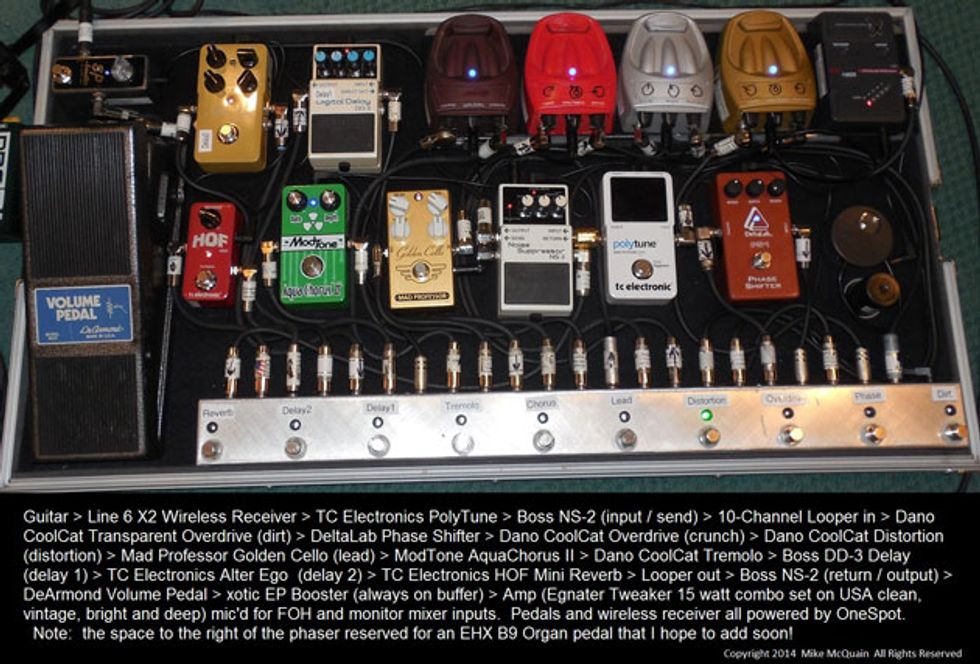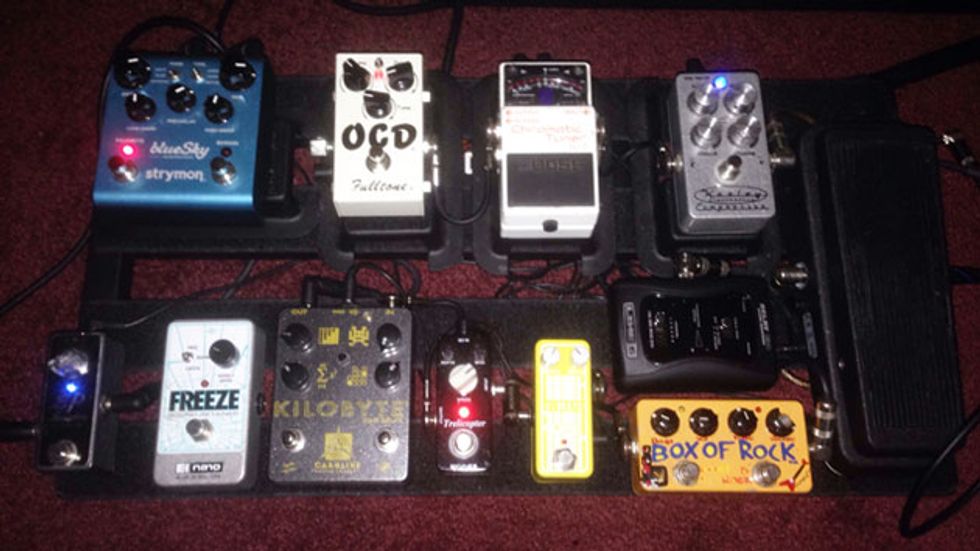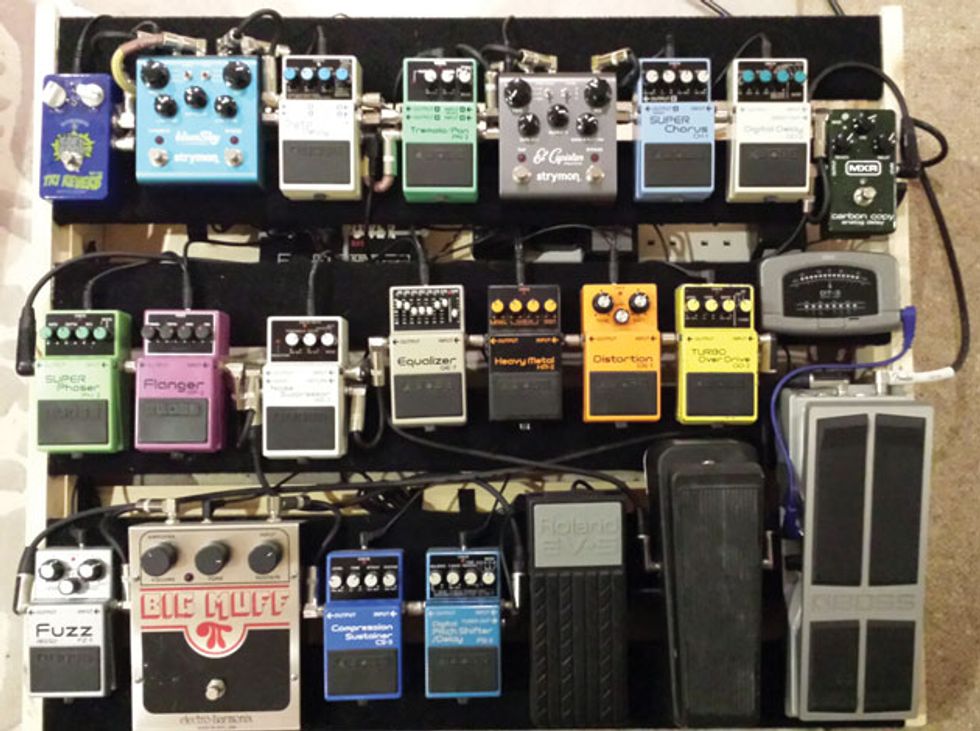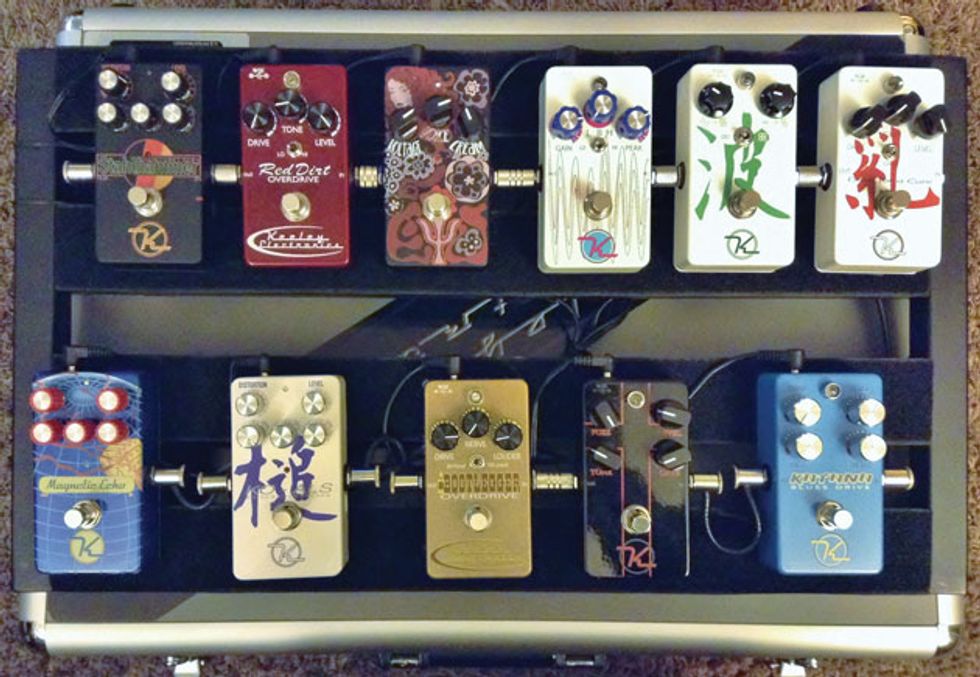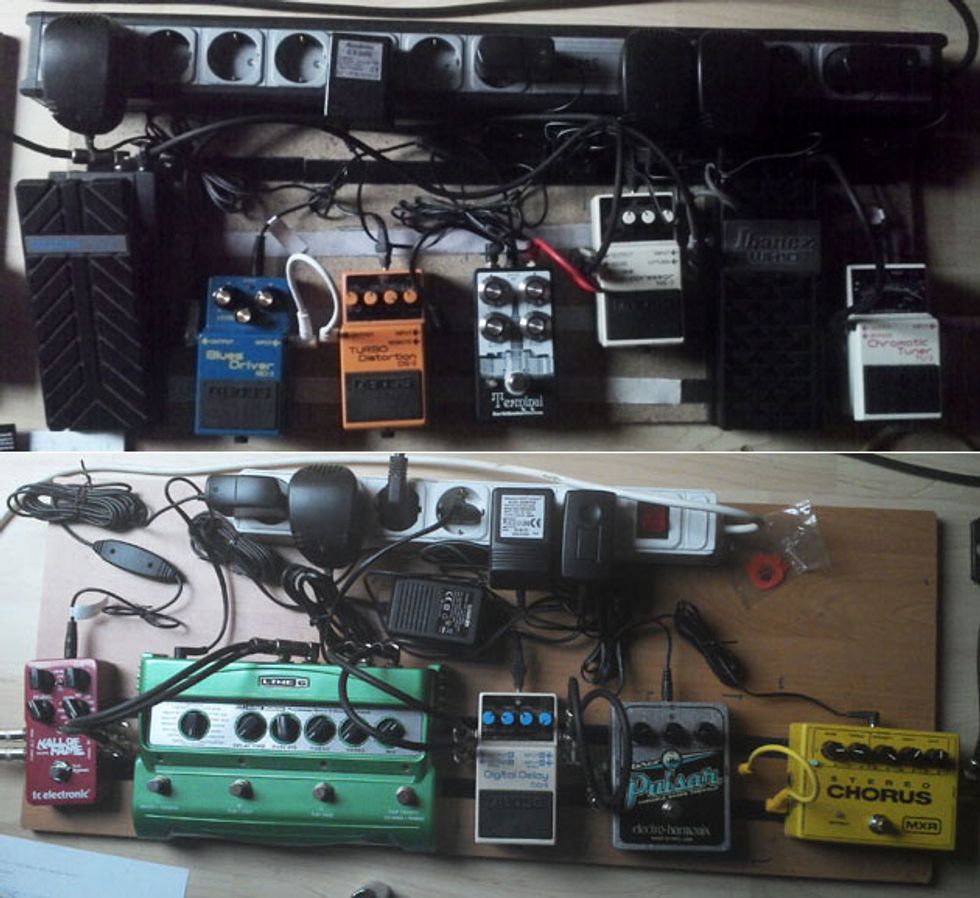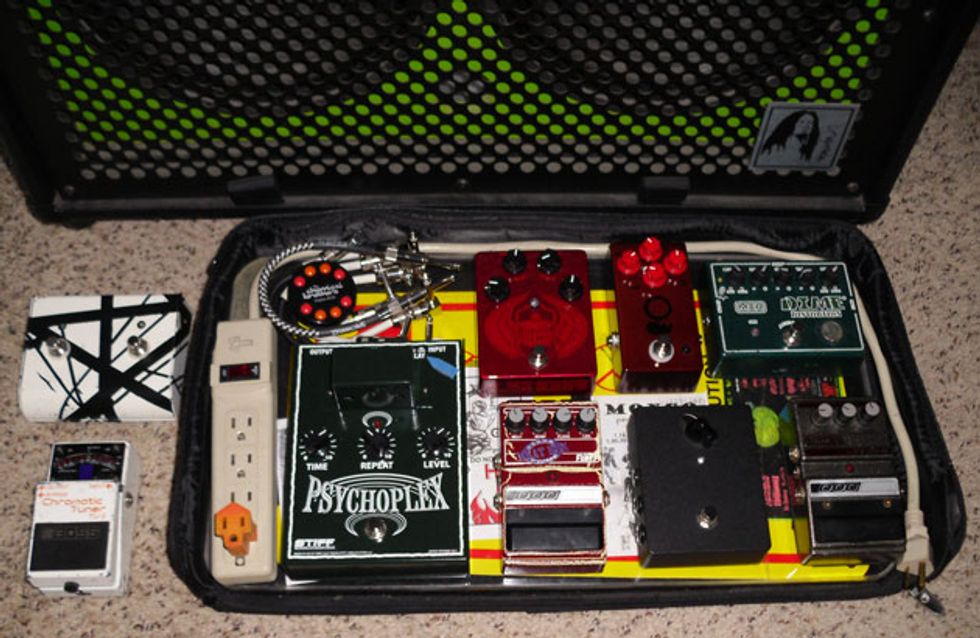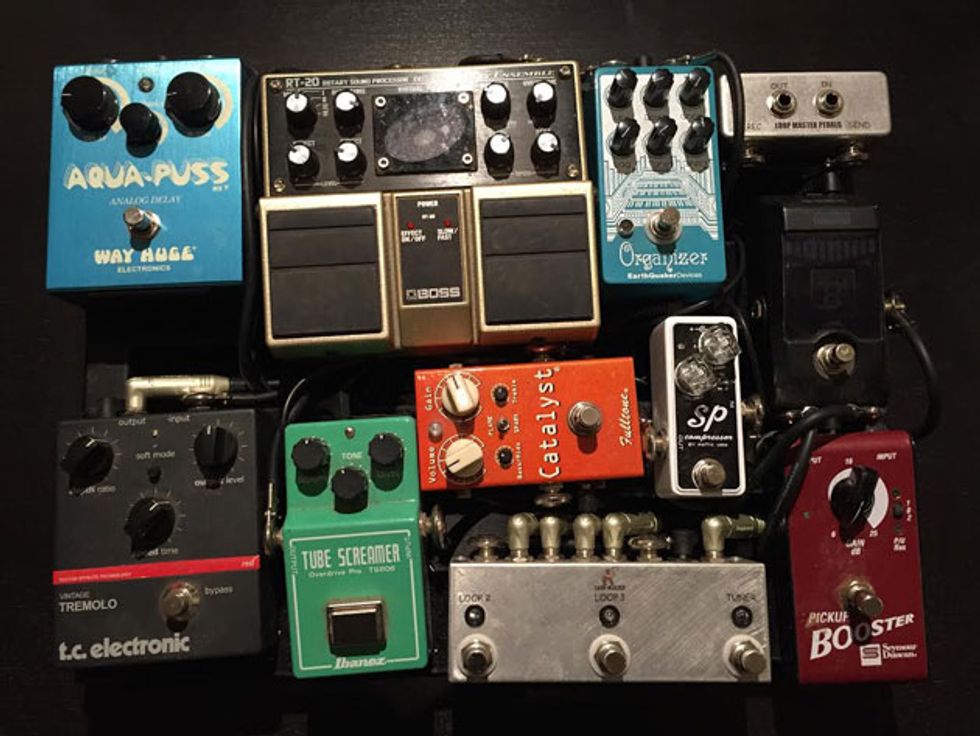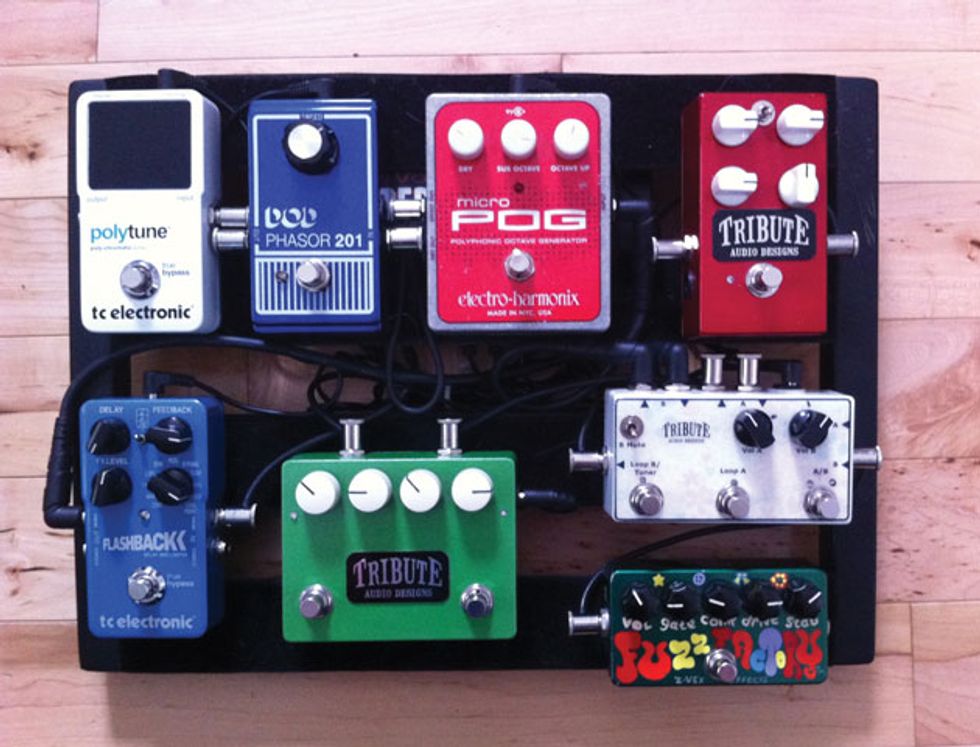 Ready for some self-inflicted pedal envy? Just check out the extraordinary setups from some of our fellow players. These recent submissions include a crafty "skateboard," a fuzz "smorgasboard," and submissions from a few players who may have gone "overboard." (Puns intended.)
Pedal lust has no end—these pedalboard pics keep rolling in, and there are plenty more where these came from. Check out other reader boards at premierguitar.com.