Get up close and personal with Flea and Josh Klinghoffers'' rigs.
"Flea relies on his main Modulus bass for the majority of the set. It's outfitted with a Modulus Lane Poor pickup, which is no longer in production, an Aguilar preamp, and a Leo Quan Badass bridge. He keeps his knobs taped at his preferred settings (bass almost full up, treble rolled off) and only uses his volume knob live. The Modulus has a graphite neck that allows his guitar tech, Tracy Robar, to set Flea's action very low and Flea uses his signature set of GHS Boomers (.105 - .145). "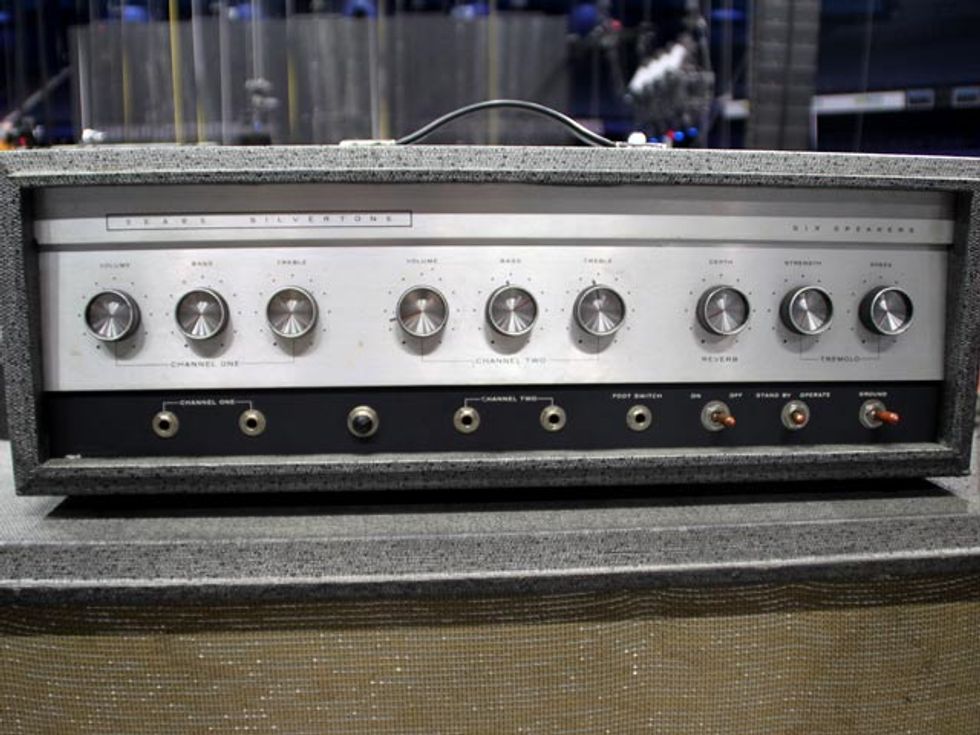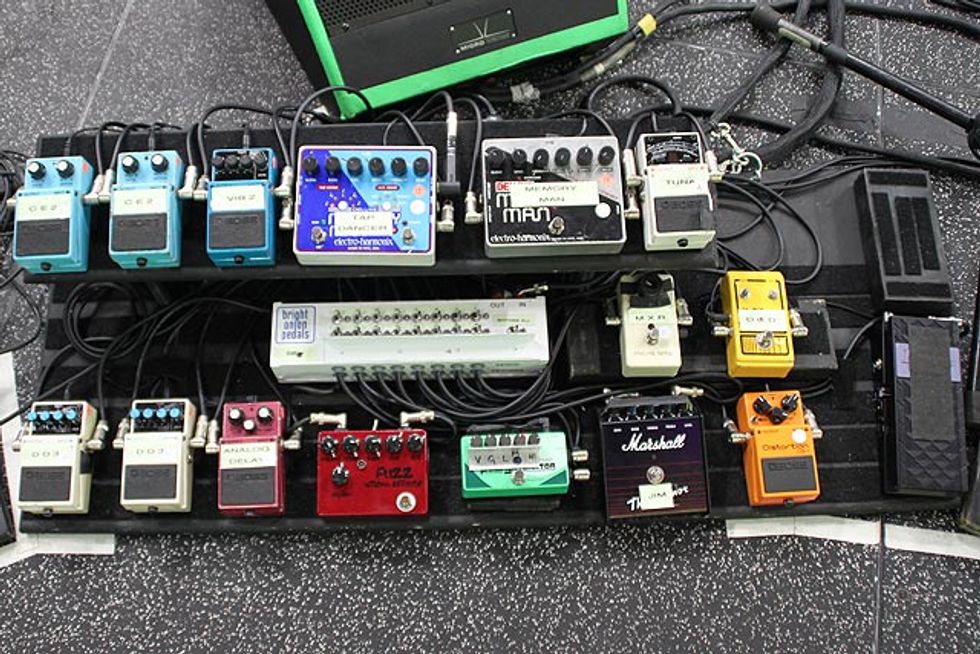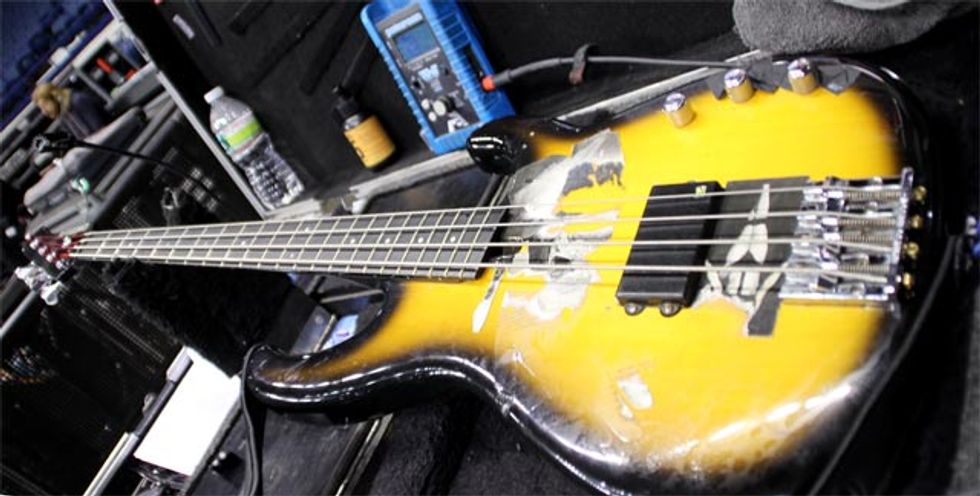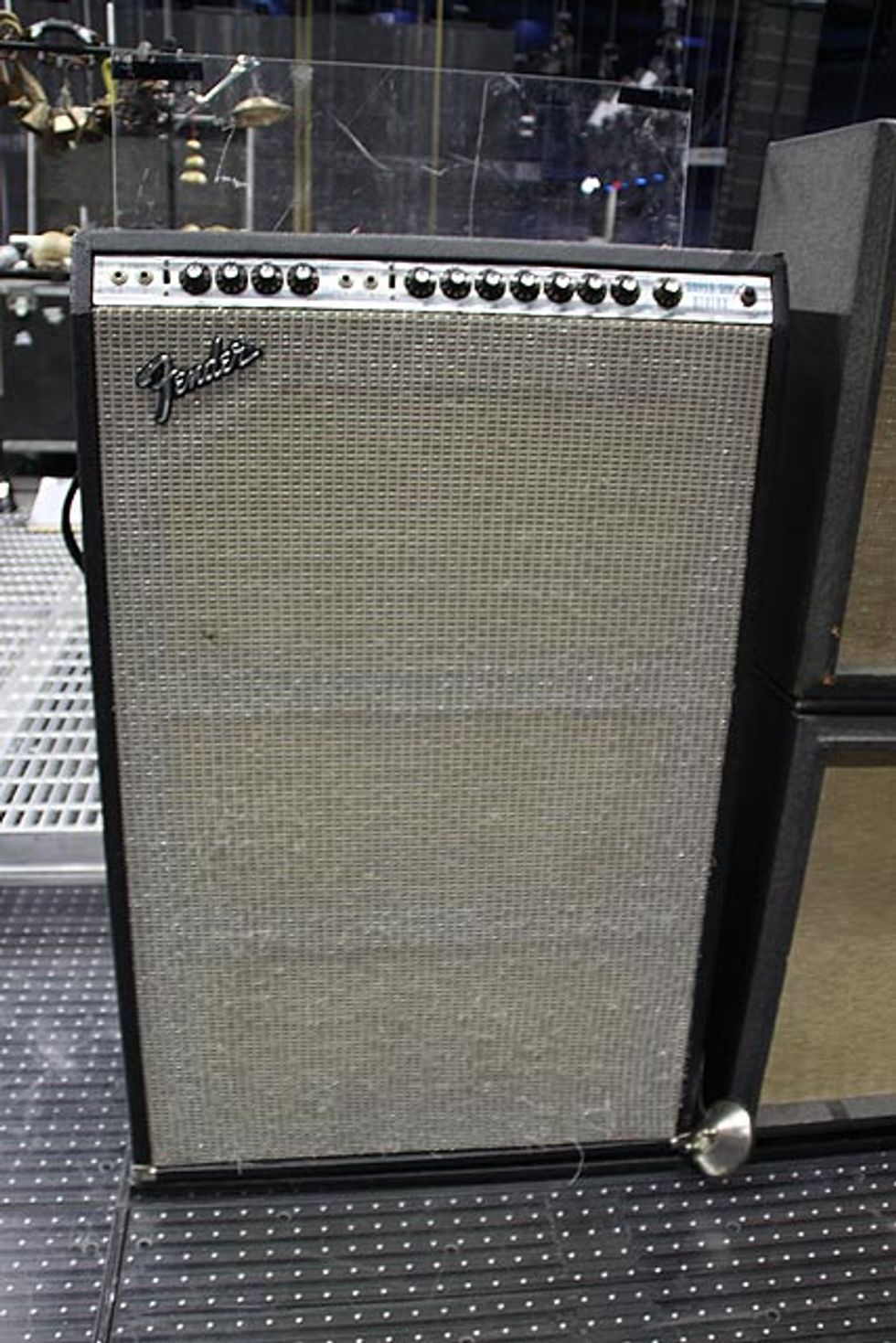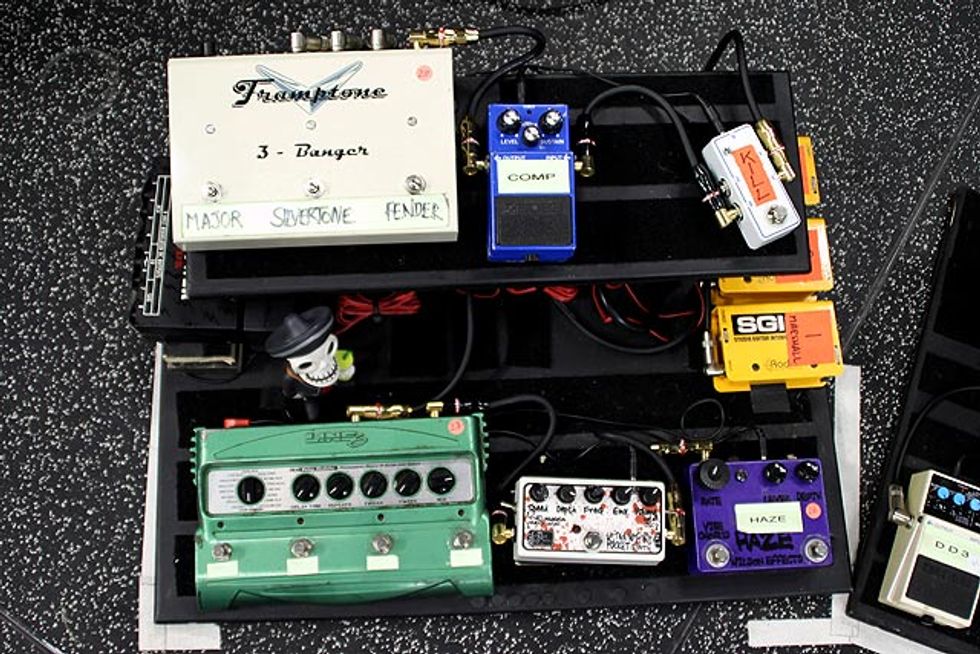 Watch our Rig Rundown videos for even more details on the rigs! Click here to see Flea's | Click here to see Josh's.