What Alex Lifeson and Geddy Lee are using on their "Clockwork Angels" tour.
Geddy Lee's Signature Jazz Bass
Lee uses this sunburst version of his signature Fender Jazz Bass as a backup for the red Fender Custom Shop bass. This one, like all of his, has a pickguard custom engraved by James Hogg with alchemical symbols.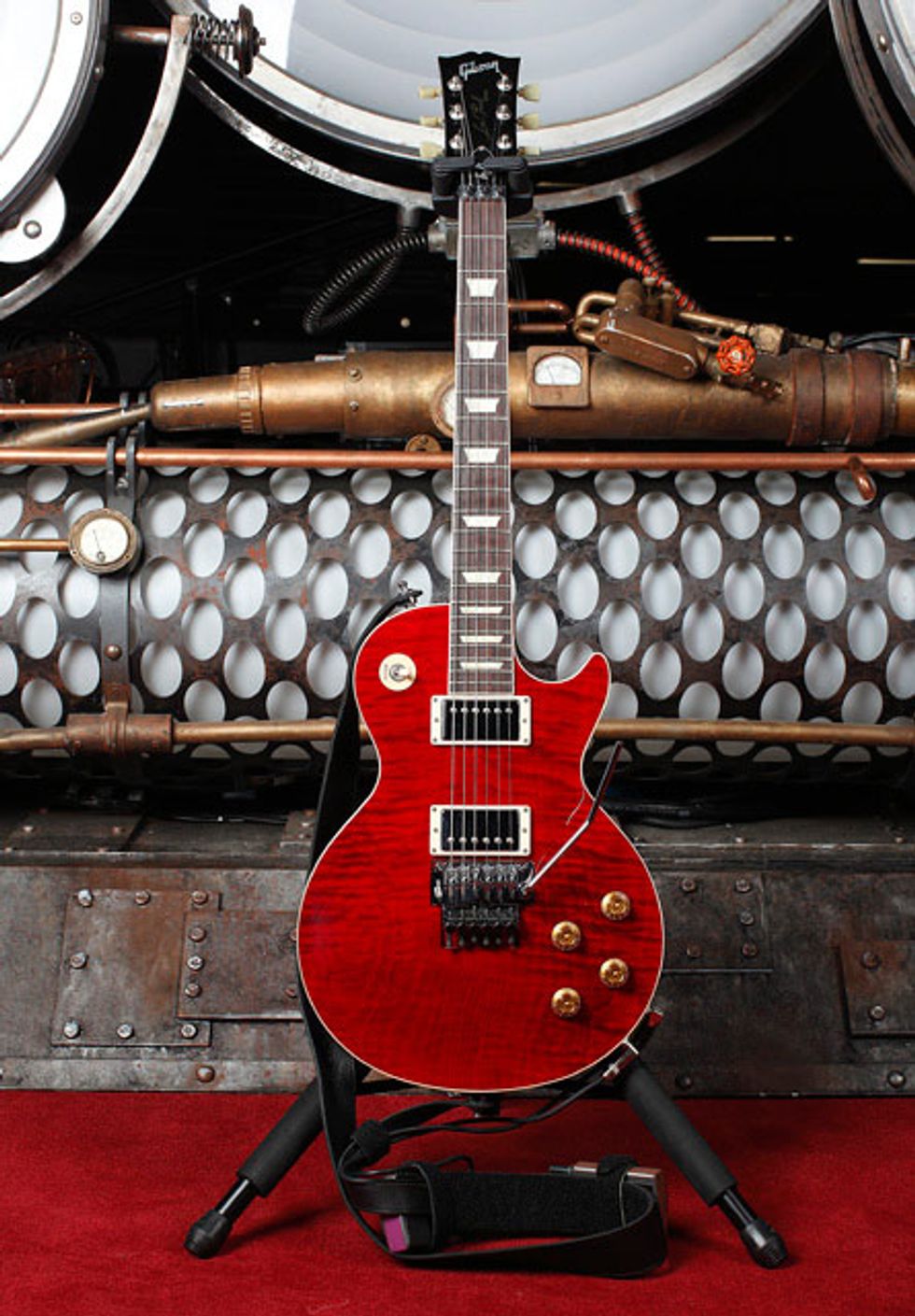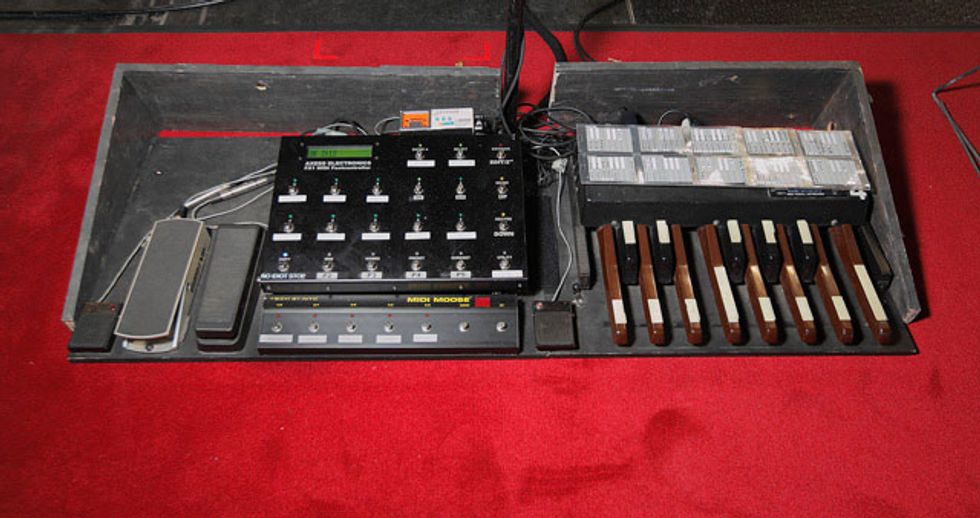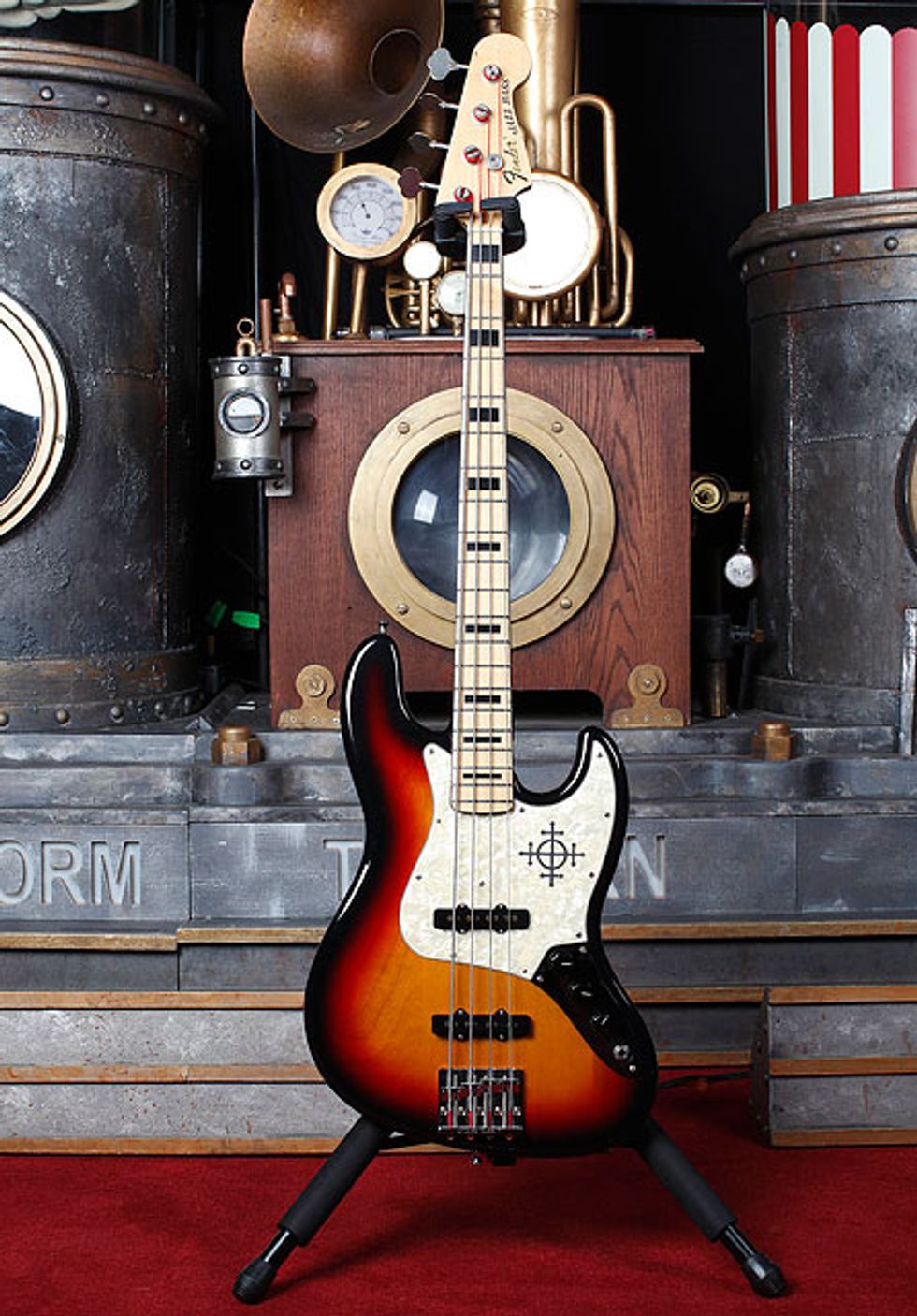 Click here
to read our interview with Alex and Geddy!