Osiamo Unveils AMT Legend Amps 2 Series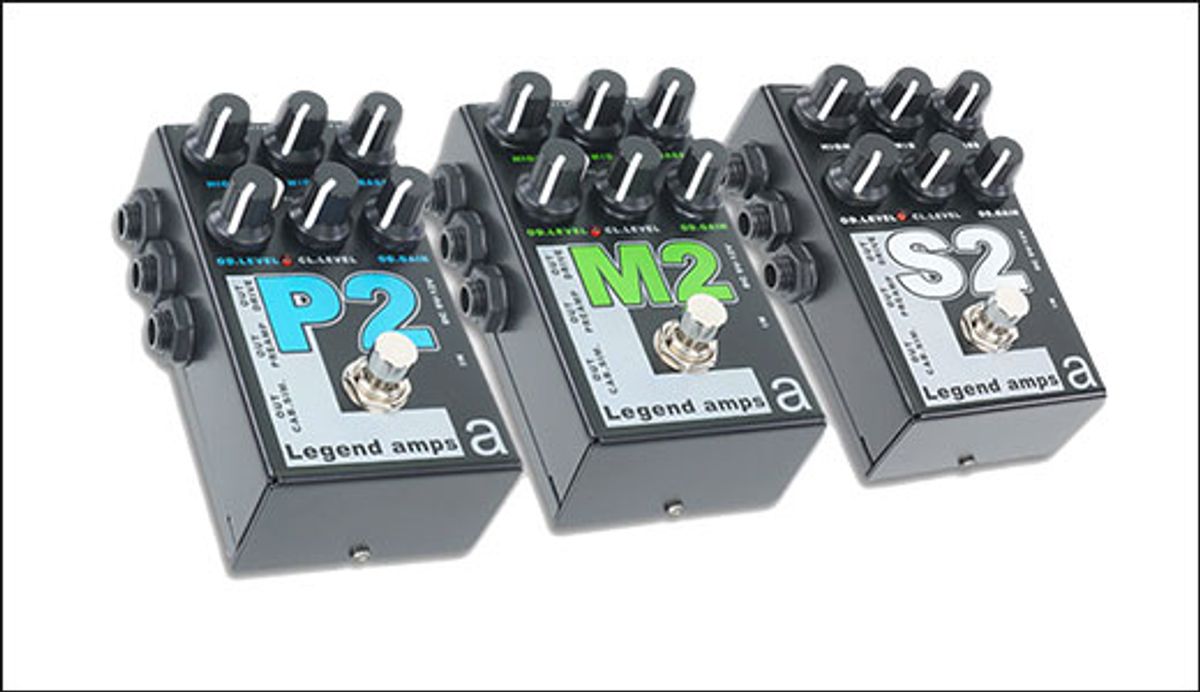 The new series of two-channel pedals include three outputs and optional boost.
(March 9, 2021) -- Introducing the next generation of the Legend Amp series of pedals, the LA2 line. Guaranteed to be the most versatile distortion pedals on the market, offering huge tube-style saturated tone in the styles of all of your favorite high gain modern and classic amp heads.
AMT designed the two channel LA-2 series preamps to produce clean and overdriven guitar sound in a small size. The LA-2 series use original circuits developed by AMT which produce bright and rich tone in the style of the original tube overdrives amp.
The LA-2 series have three distinct outputs: direct connection to guitar system power amp, connection to clean channel of combo or amp, and direct connection to a mixer.
All three of these outputs can be used simultaneously for recording direct and mic'ing at the same time, or record three DAW tracks all at once. The routing and recording options are endless.
When connected to an amp or mixer, LA-2 acts as a two-channel preamp with switch between clean and overdrive channels. The CLEAN channel is universal for all models. When using LA-2 in effect mode use the clean channel of your amp and be aware that your amp largely determines the sound.
Features:
Three outputs
Simultaneous use of all three outputs
Optional clean level and clean boost when bypassed
LED indicator
9-12v DC power negative center (-), adapter or battery
Low power consumption
Small size: 110 x 62 x 58 mm
For more information:
Osiamo