Show Us Yours: Reader Pedalboards Part 2
Another eye-popping gallery of pedalboards, submitted by PG readers.
Toronto-based David Barrett performs with the David Barrett Trio, an instrumental power trio produced by Alex Lifeson. "In the past," says David, "I've used just about everything, including digital amps with programmed effects. But since I've connected with Pigtronix as an endorsing artist, I've gone back to analog stompboxes and making my own pedalboards." David arranges the following effects on two boards: Electro-Harmonix Nano Holy Grail and Neo Mistress flanger, Ernie Ball Volume Pedal, and Pigtronix's Class A Boost, Echolution, Envelope Phaser, Fat Drive, Keymaster, Mothership, Philosopher King, Philosopher's Rock, Quantum, and Tremvelope.
"Coincidentally among a few friends my nickname is BaKon, which explains the additional bacon/Pigtronix theme to the pedal board," Barrett continues. "The results have been awesome, and it's a lot of fun to switch it up!" Barrett uses three to four Mack amplifiers in his live rig, two of which are his signature models—an Atomsmasher DB-18 and an Atomsmasher DB-40.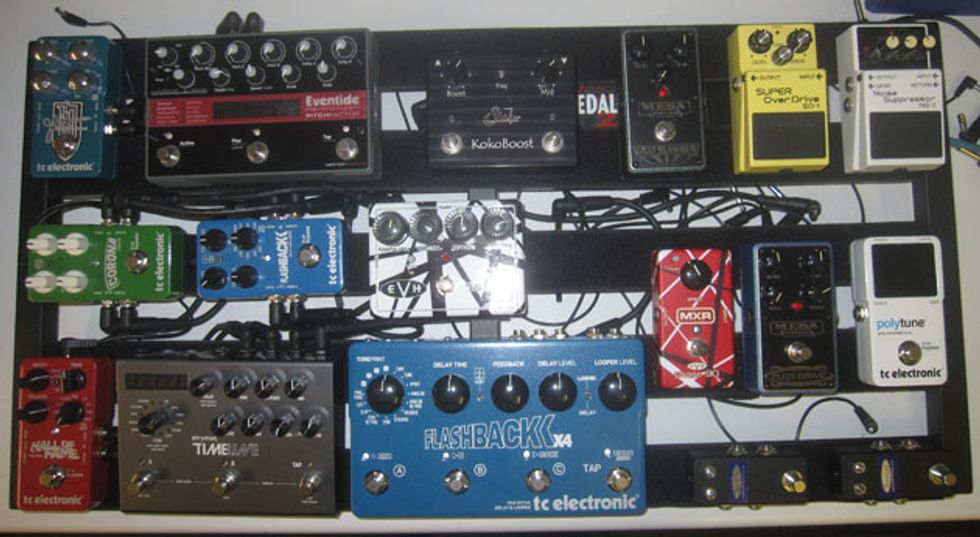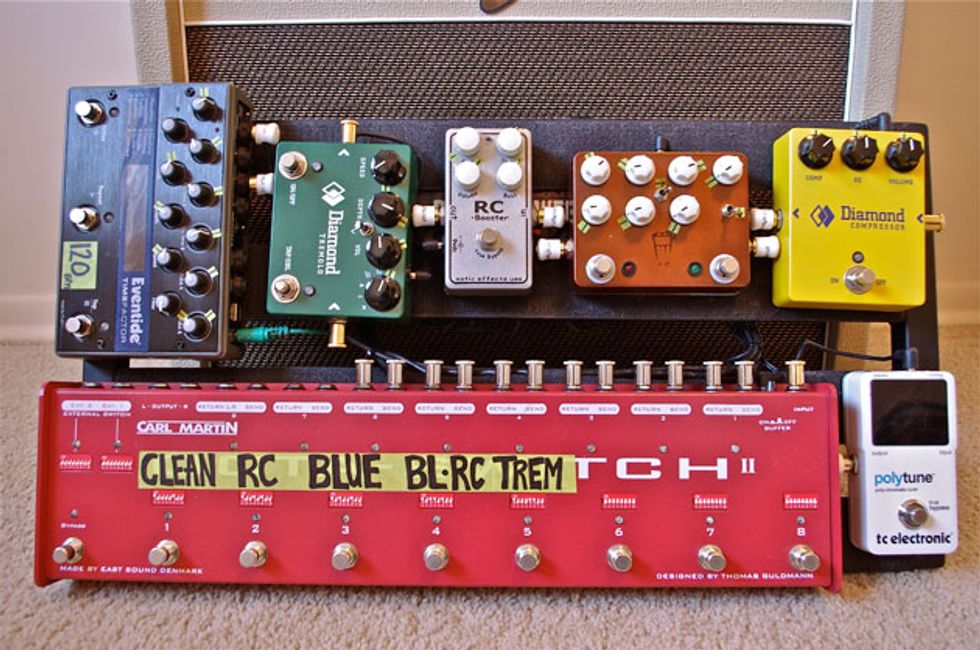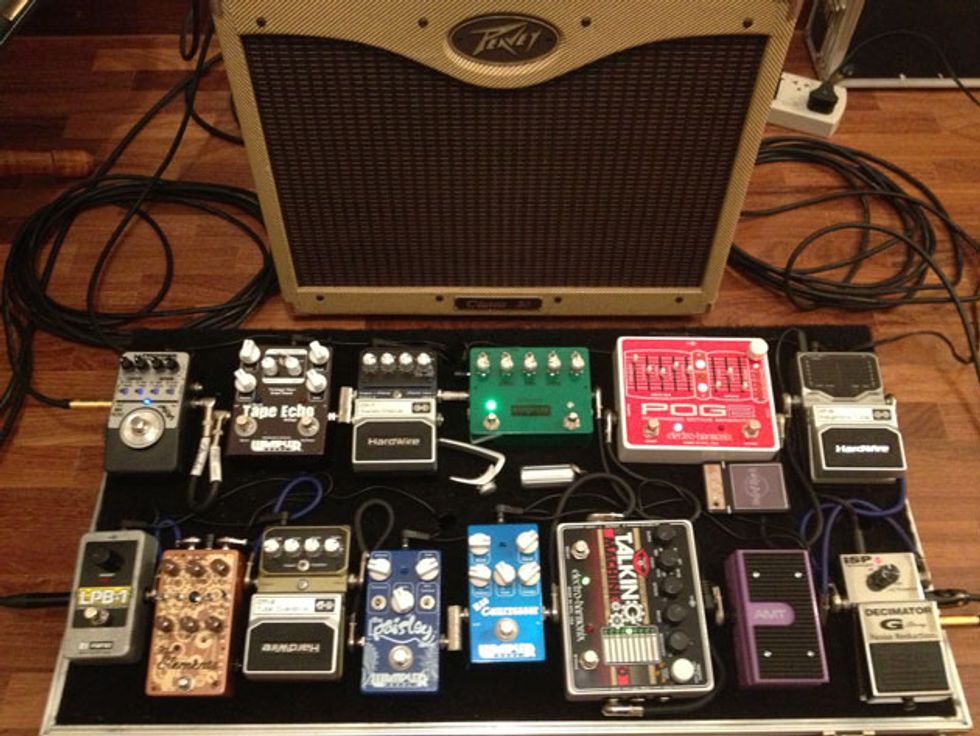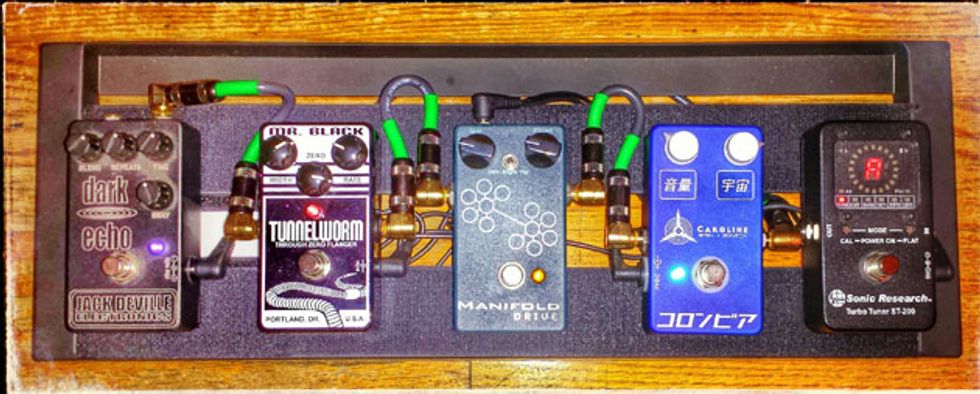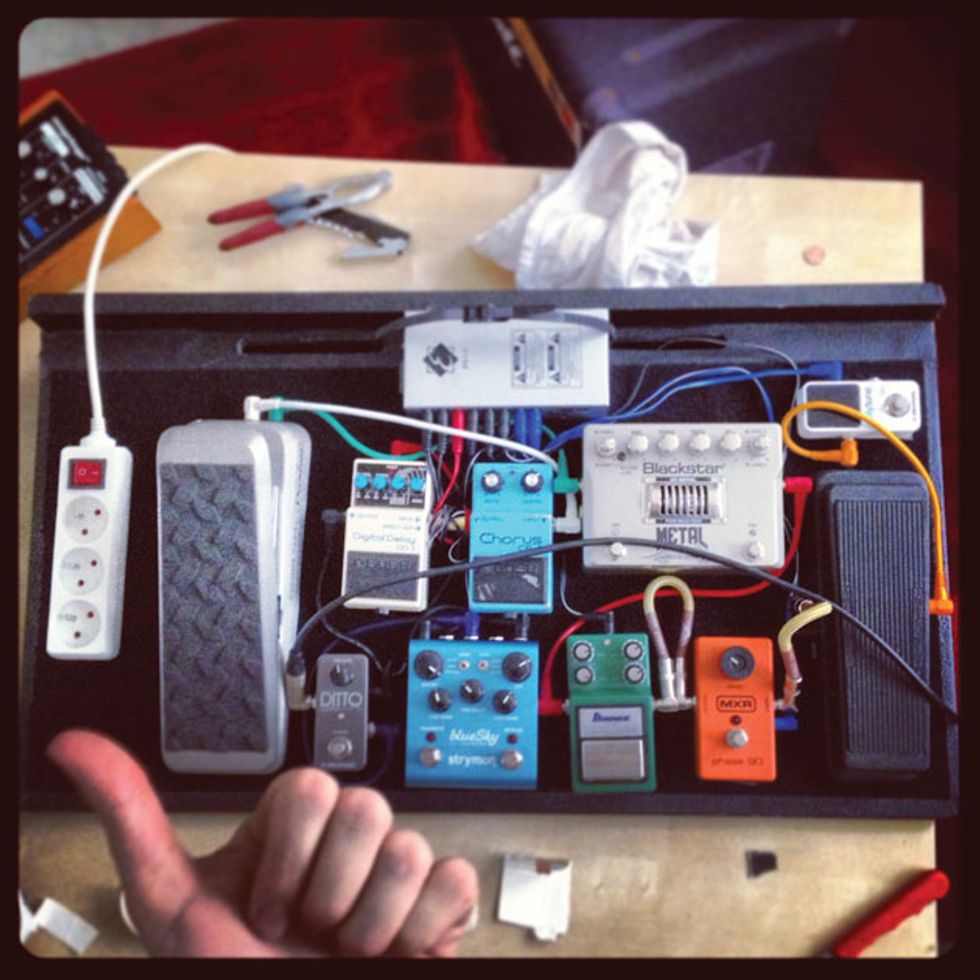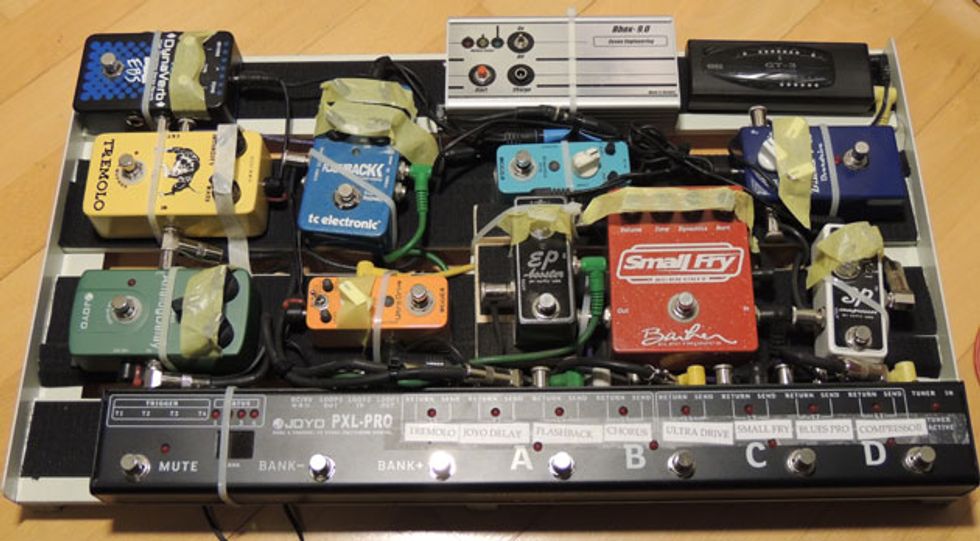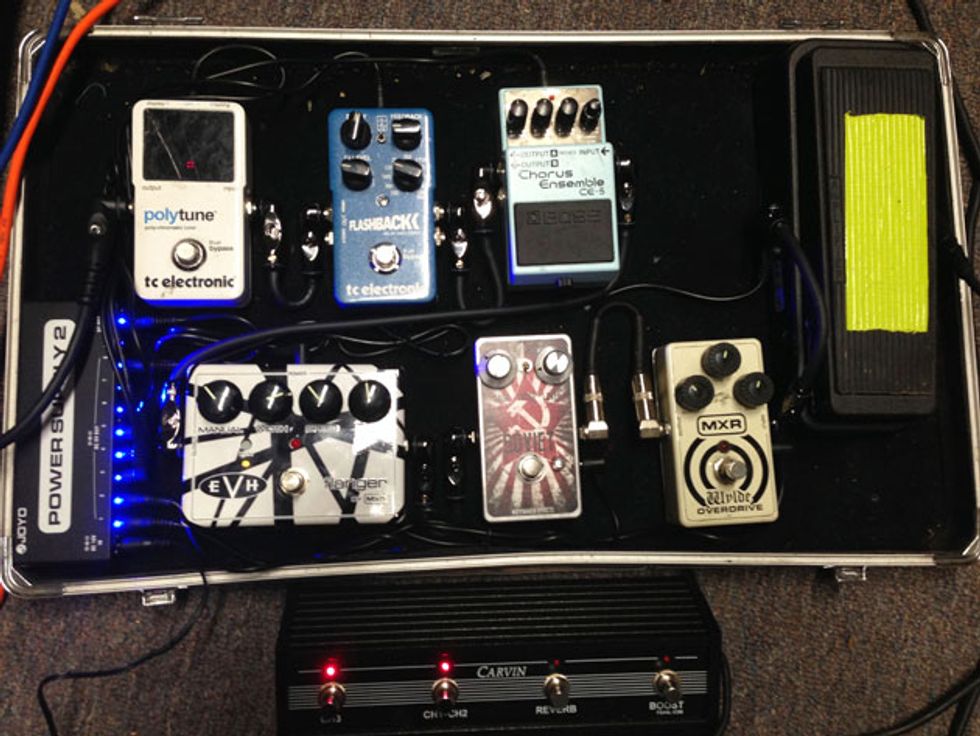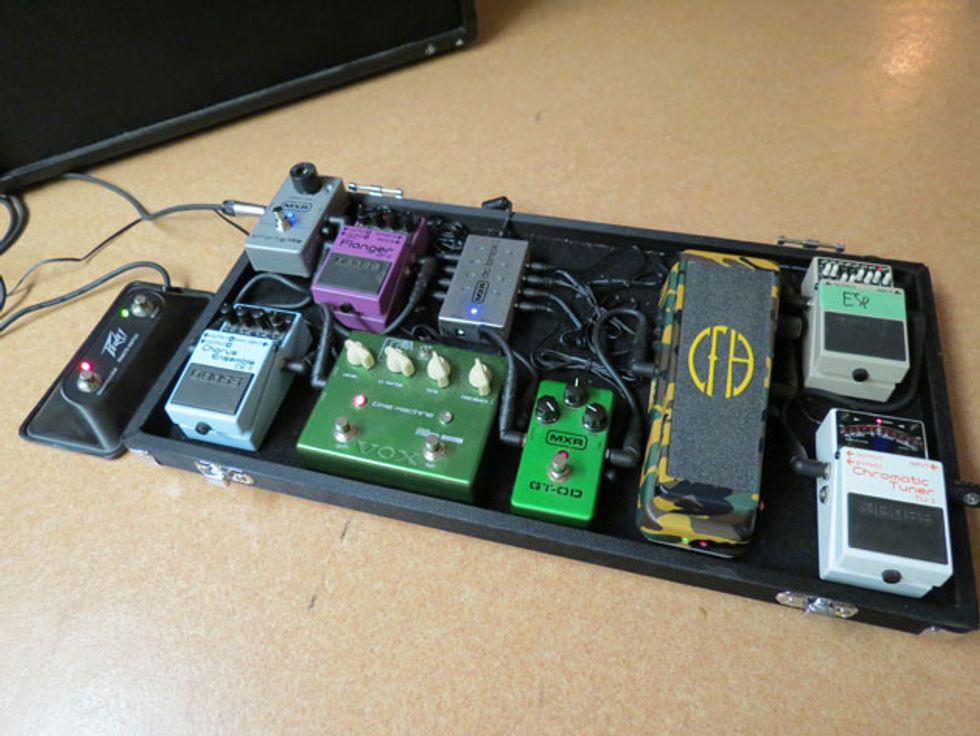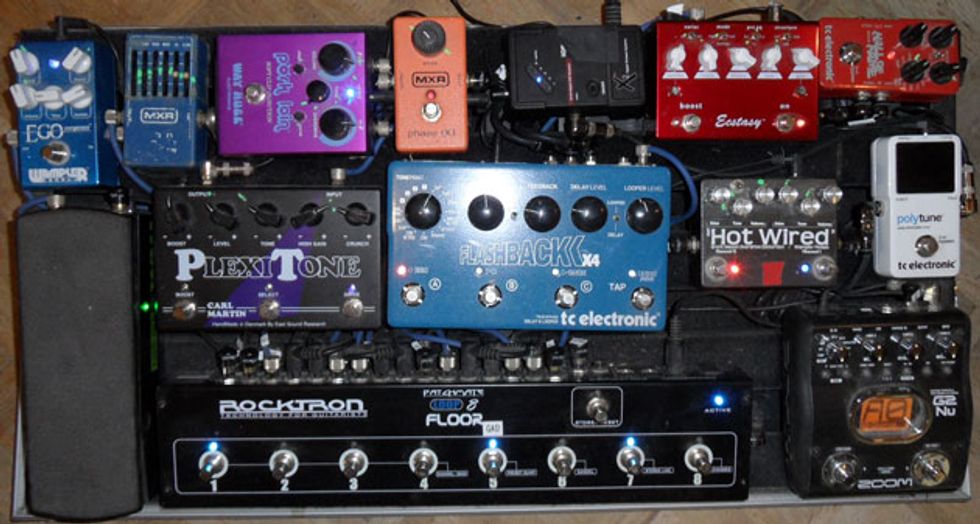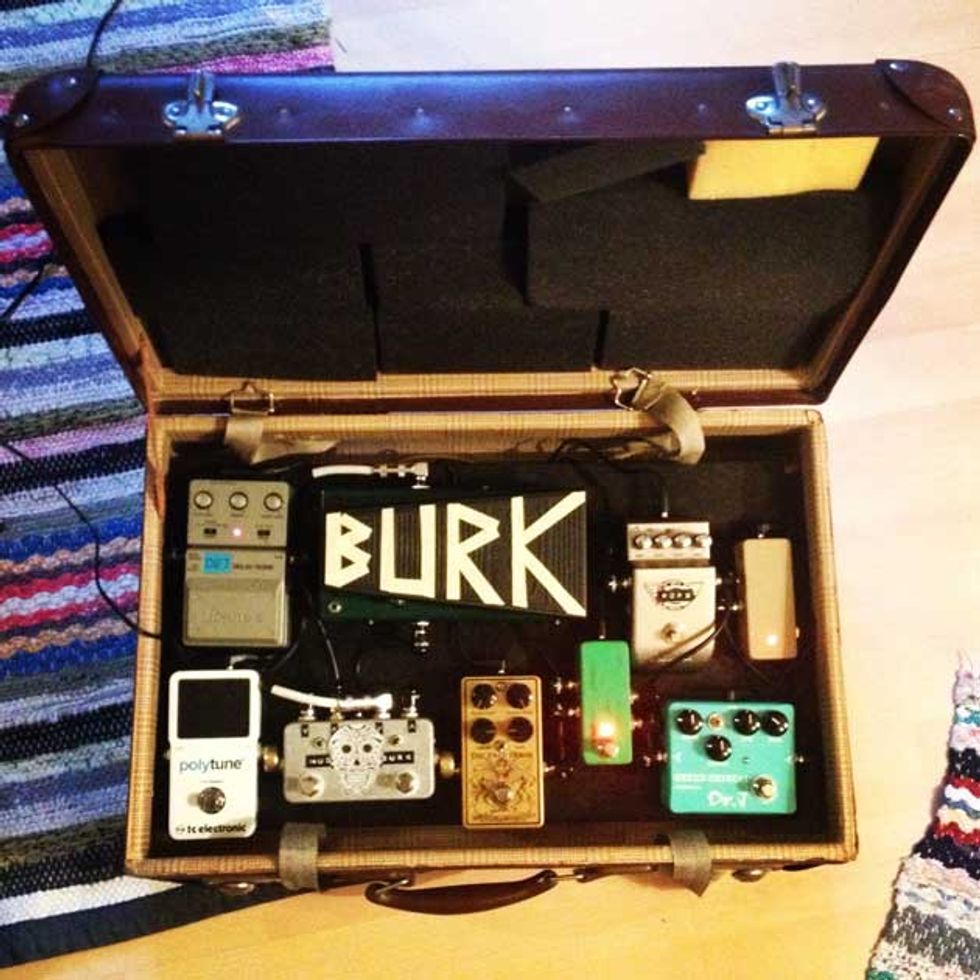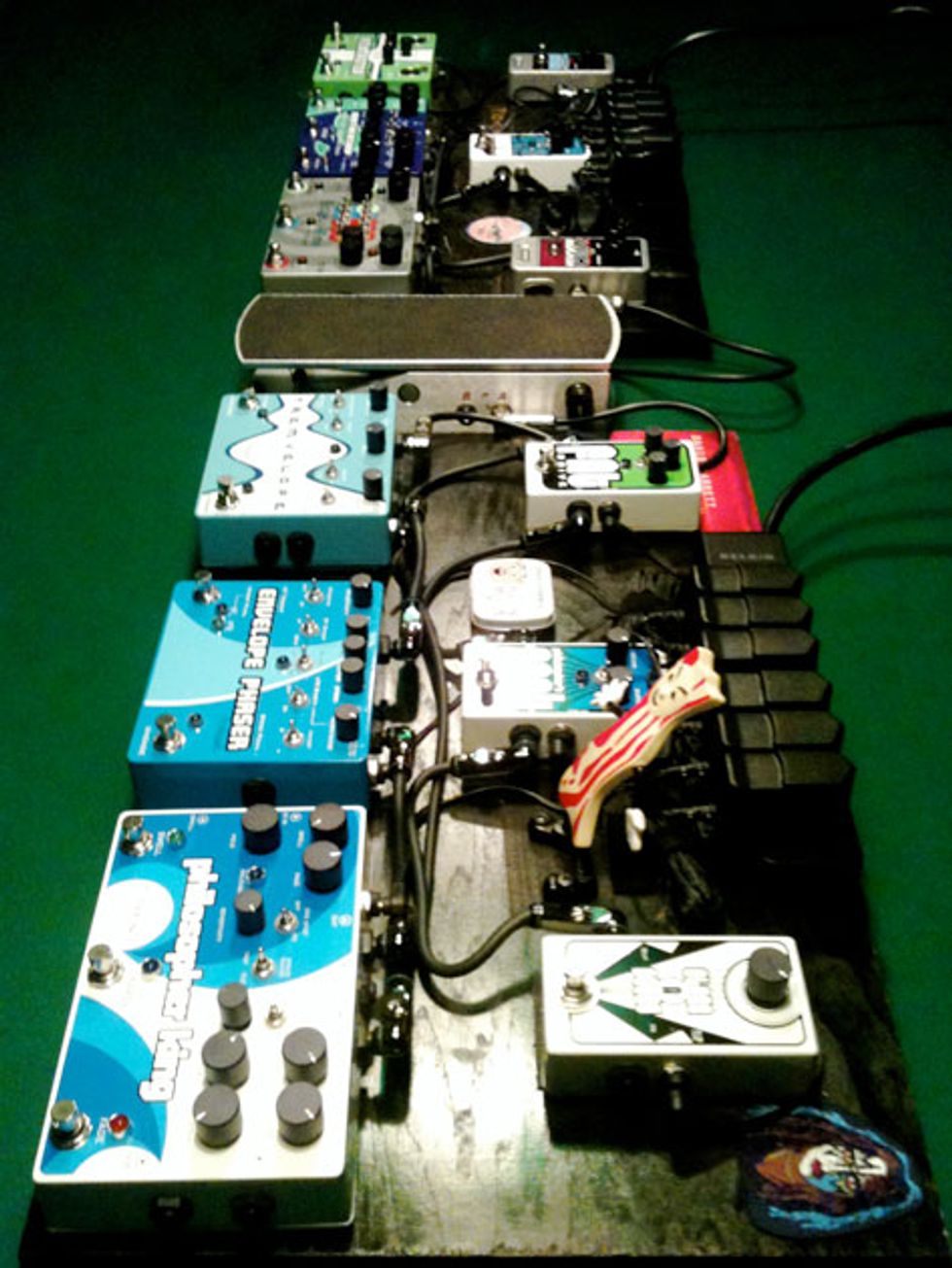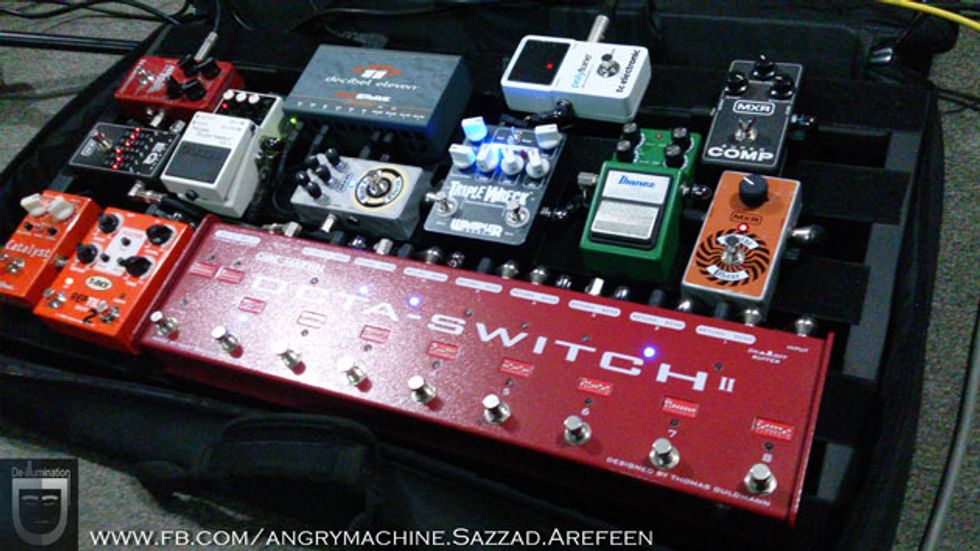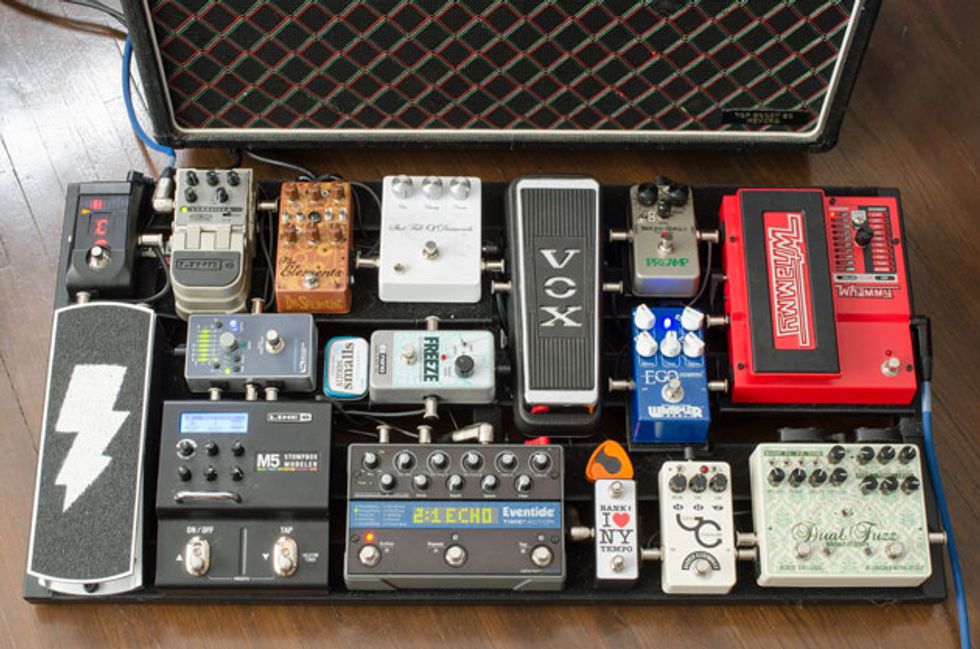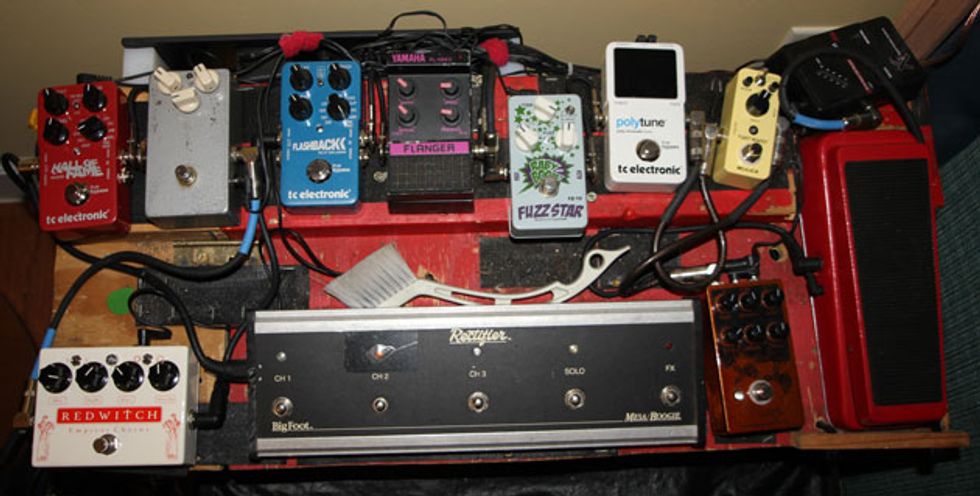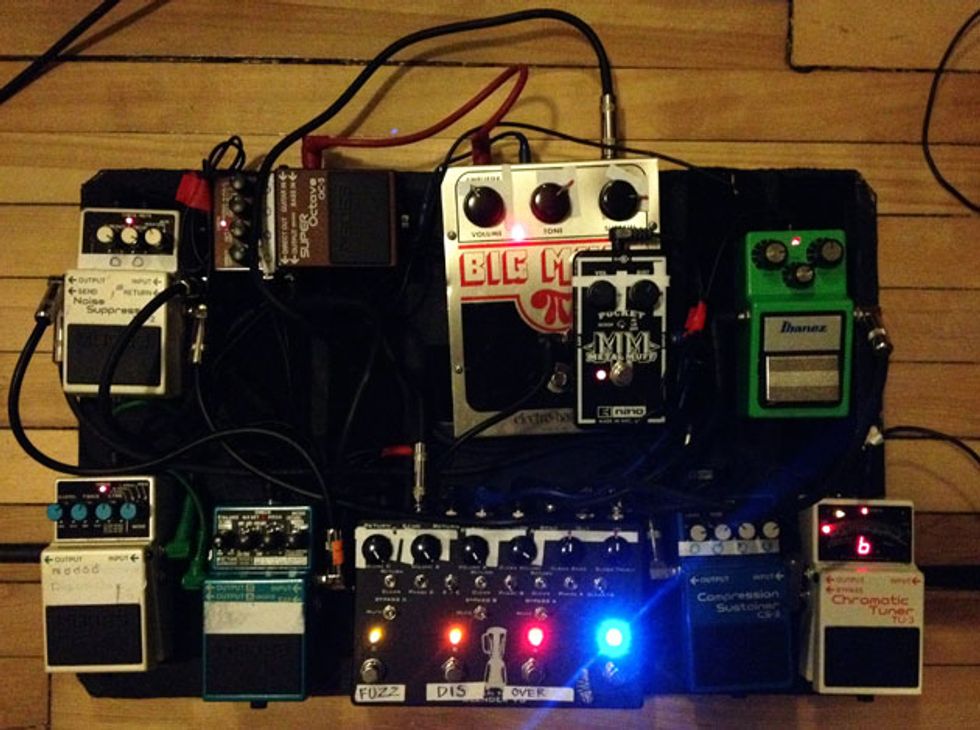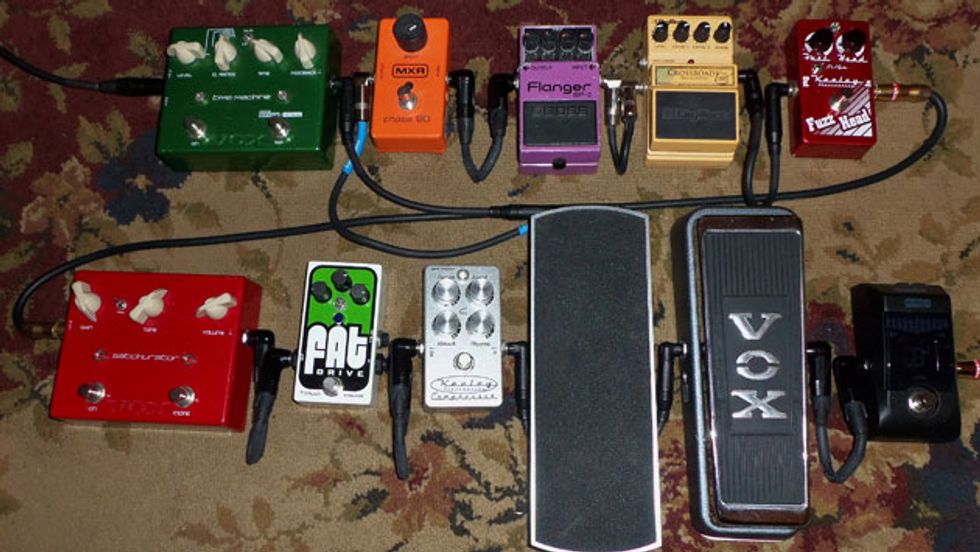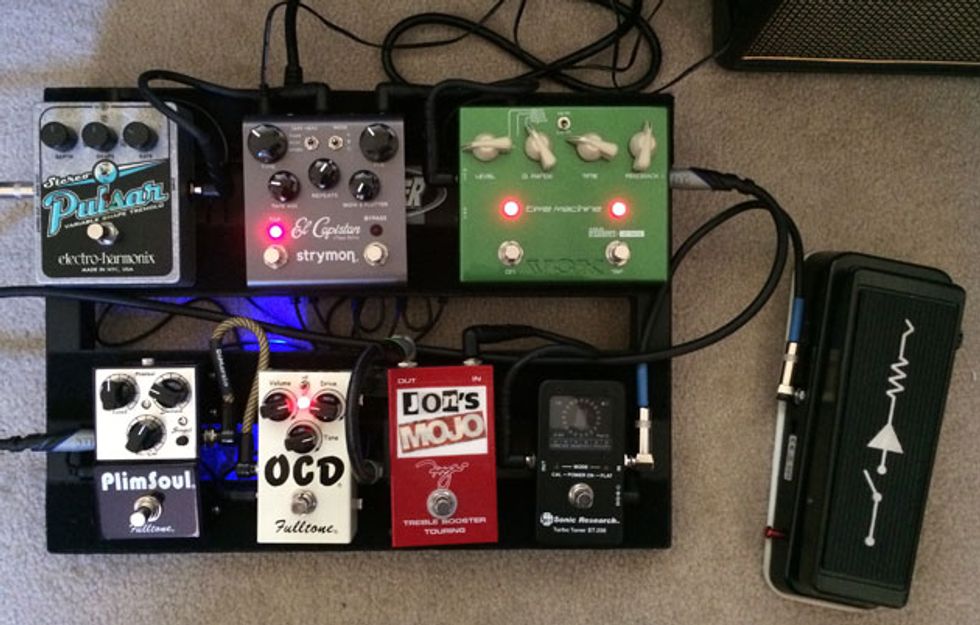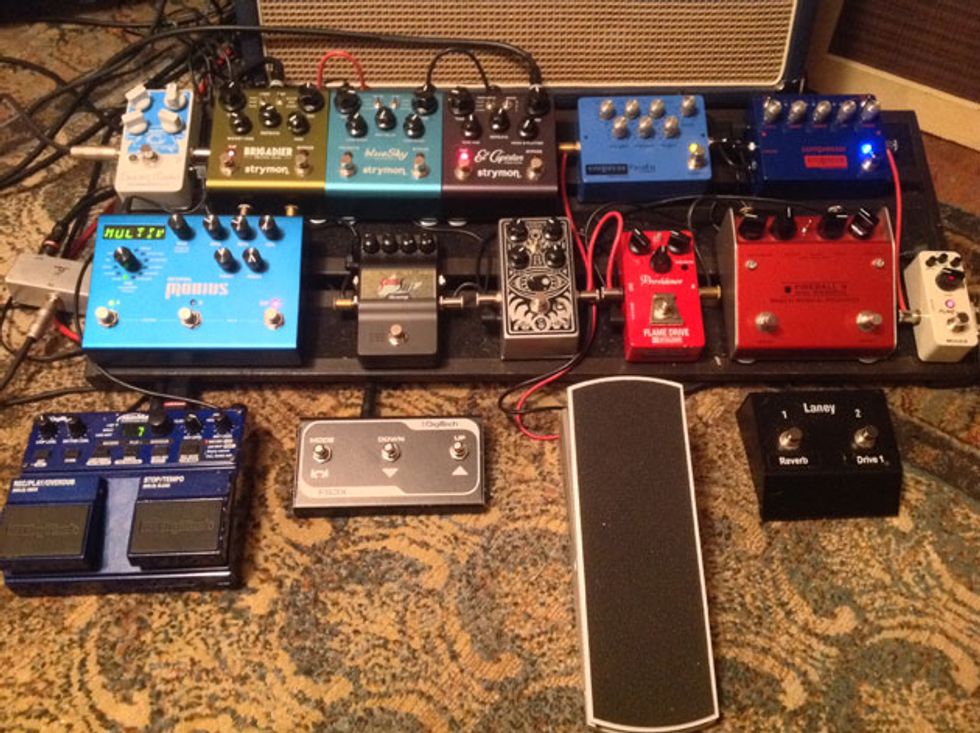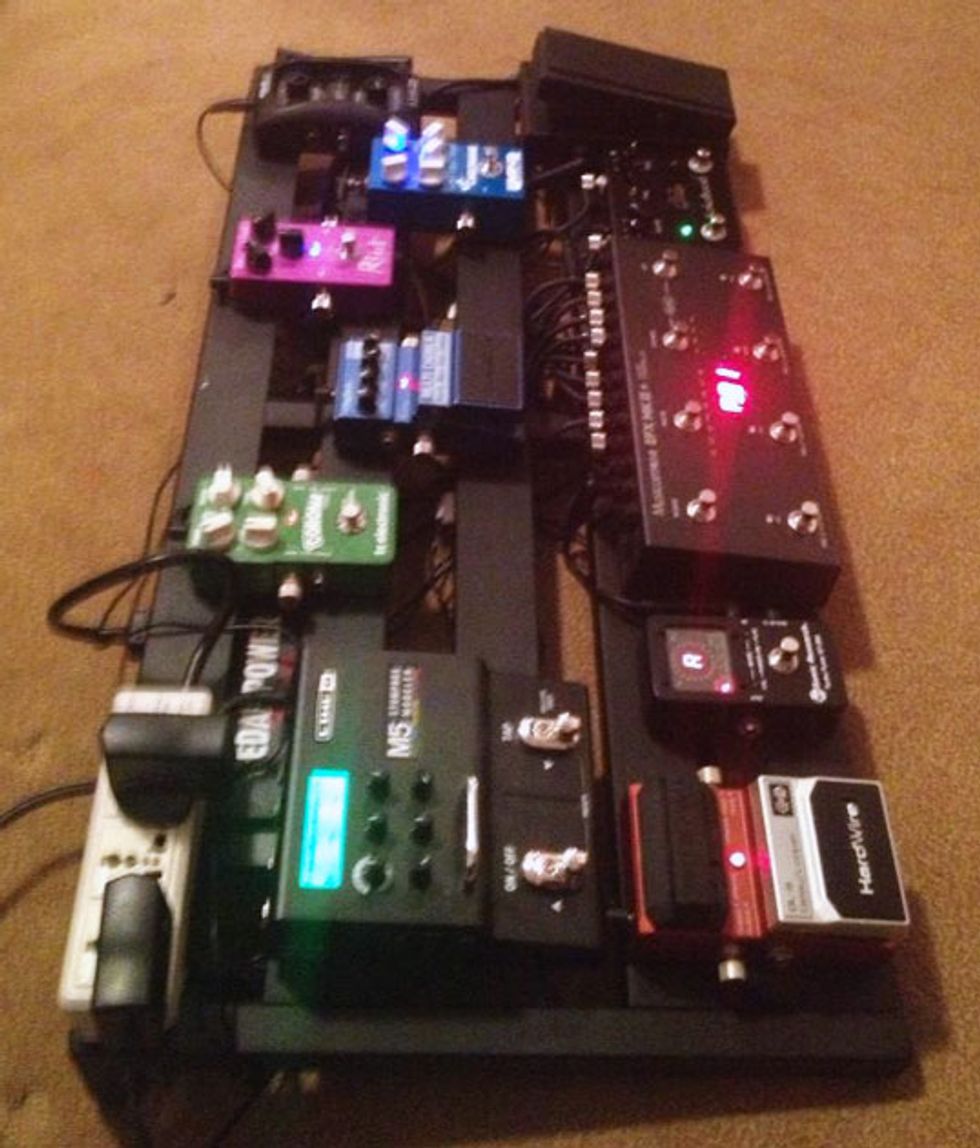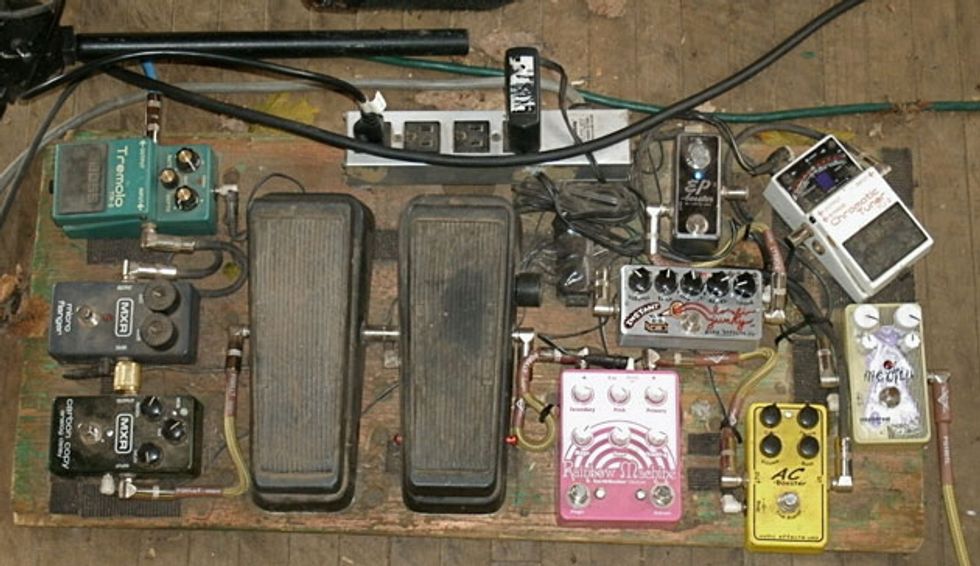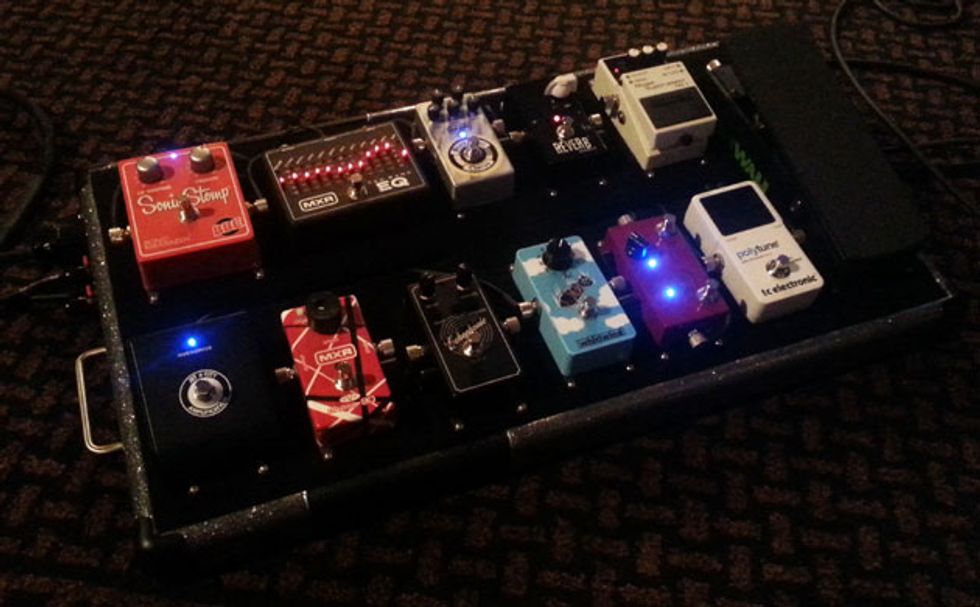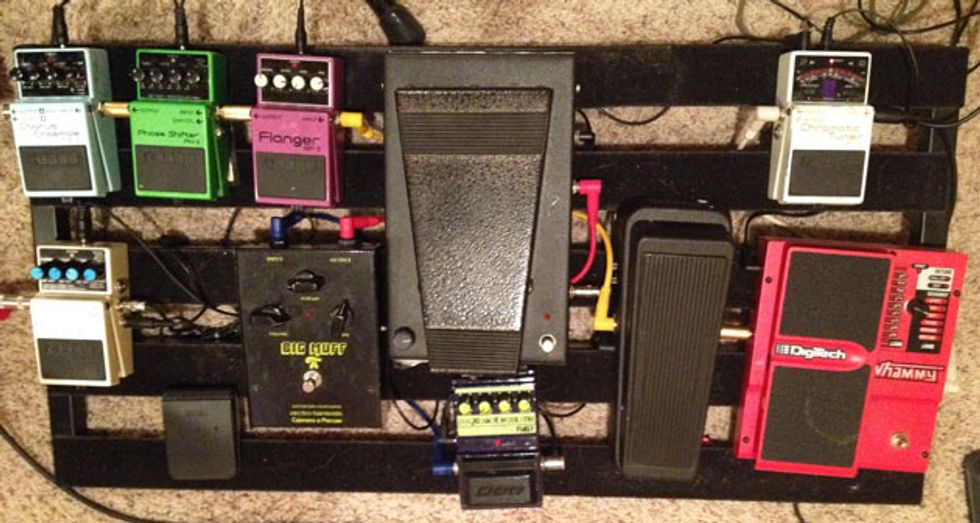 Checking out the pedalboards of our fellow players never gets old—and there's so much creativity on display in this latest batch.You'll encounter classic effects deployed in imaginative ways … ambitious switching/effect loop schemes … and a vast menagerie of hip boutique boxes. Thanks for the ongoing inspiration, readers!