Show Us Yours: Reader Pedalboards Part 2
Another eye-popping gallery of pedalboards, submitted by PG readers.
Ken's pedal platform is a DIY IKEA Gorm. "It's a bit of a bird's nest, but I'm frequently swapping pedals in and out, experimenting with the order of things, and generally trying to pare things down," he says. "There always seems to be another pedal out there calling my name." His current pedal pathway: Mooer Pure Boost, Empress Compressor and ParaEQ, Ernie Ball volume pedal, Banzai Fireball II, Providence Flame Drive, Mojo Hand Colossus, DigiTech iStomp (for octave effects), Strymon Mobius, EarthQuaker Devices Dispatch Master, DigiTech JamMan. The Strymon El Capistan, blueSky, and Brigadier reside in the amp's effects loop.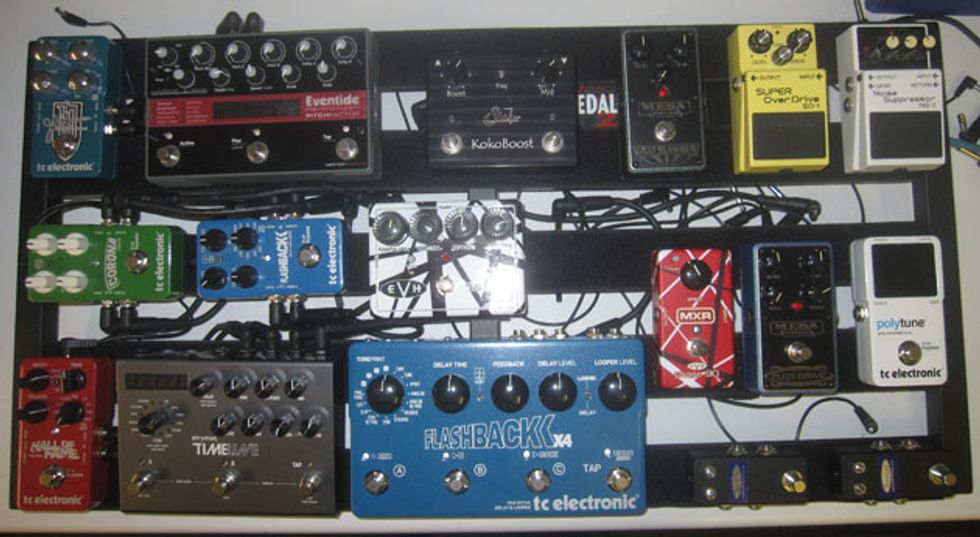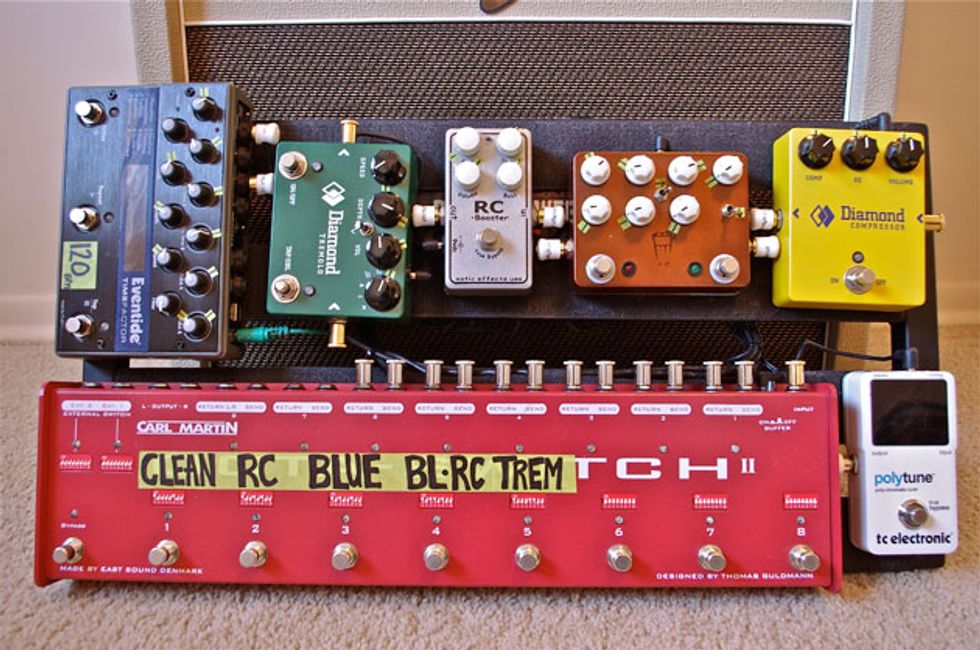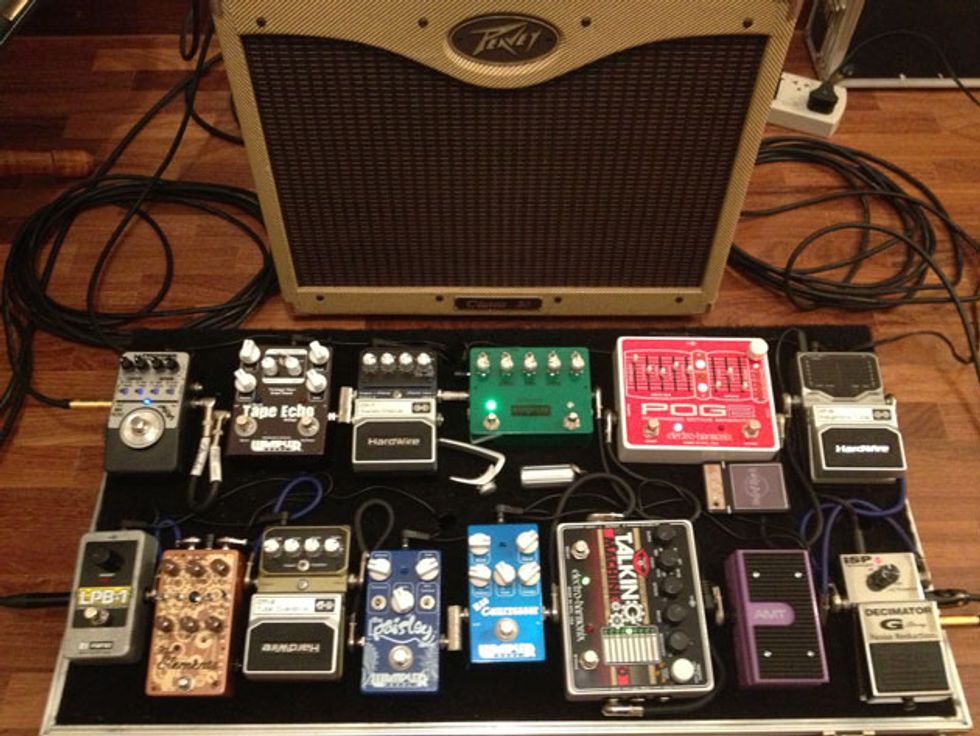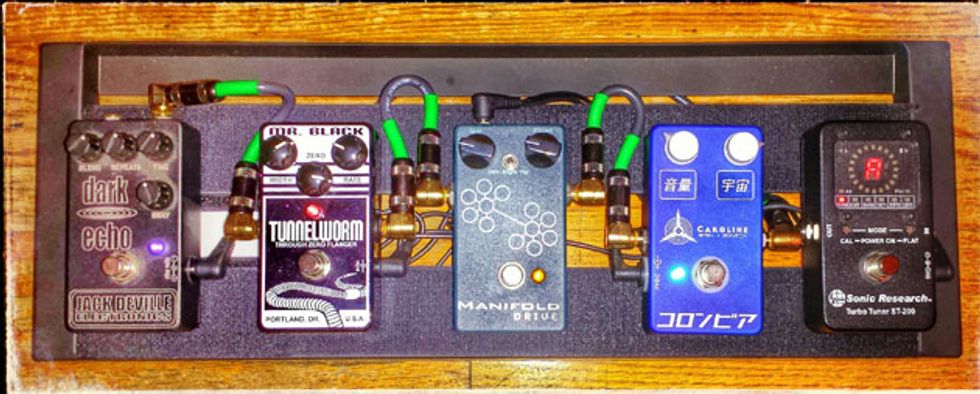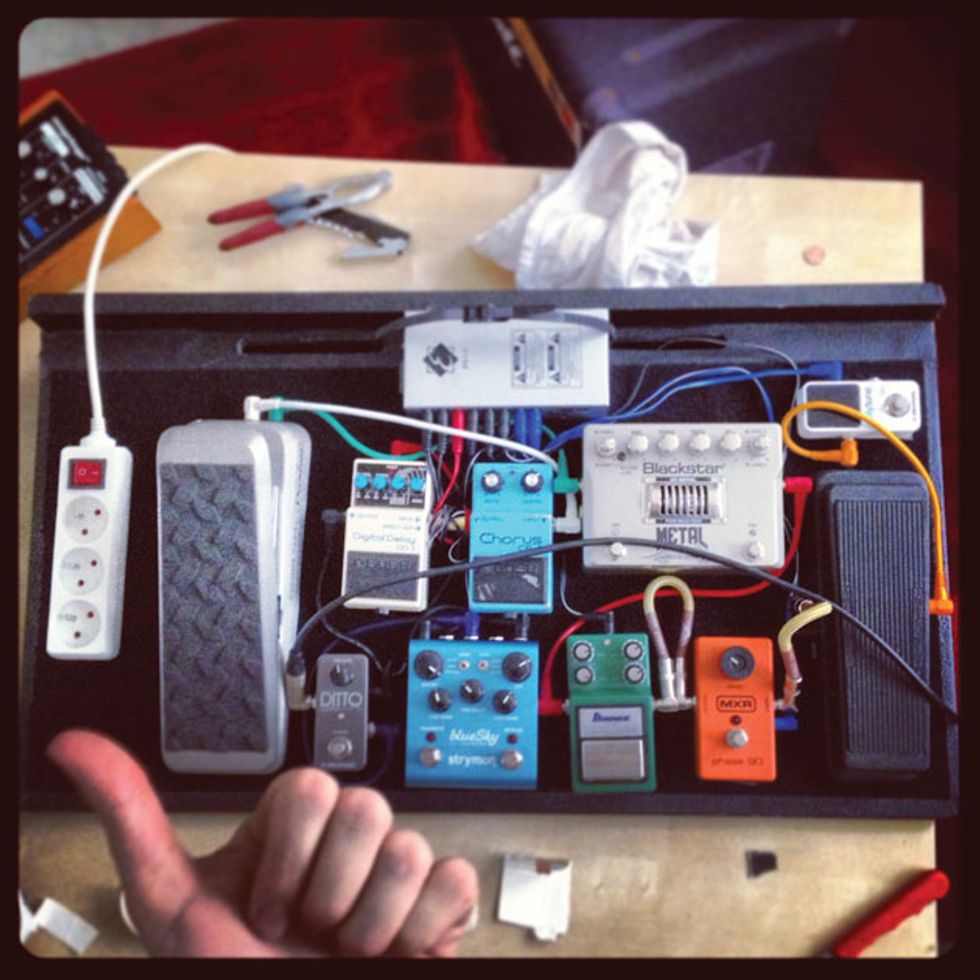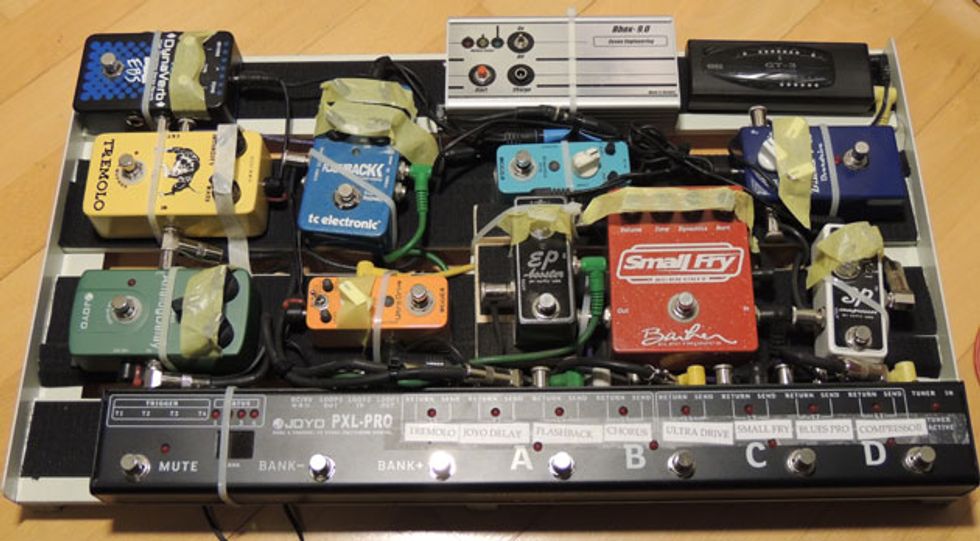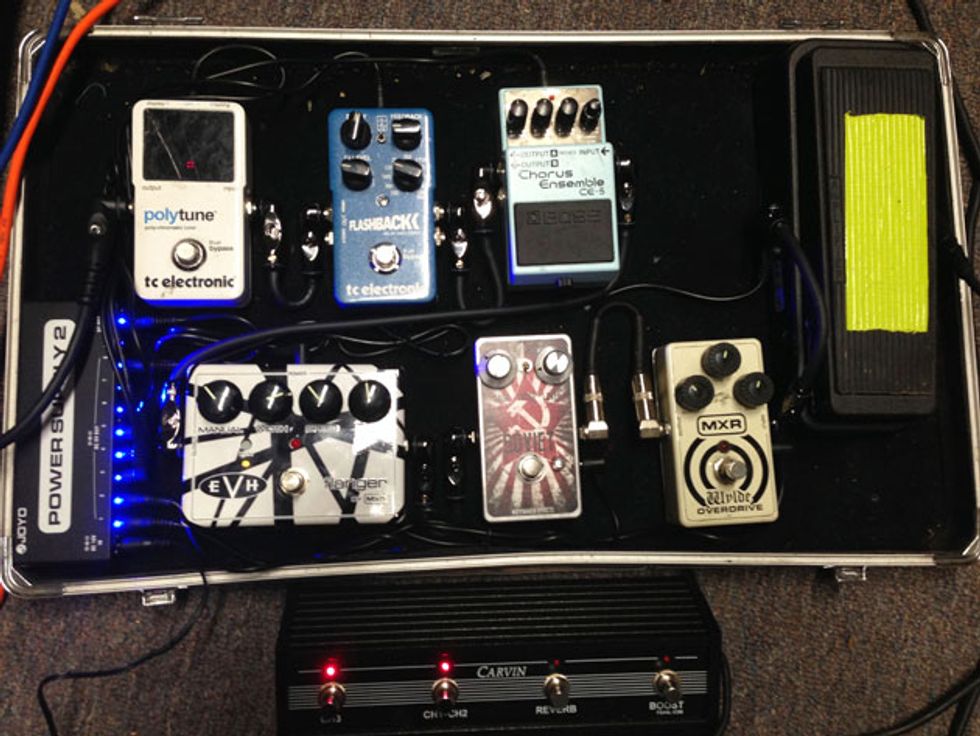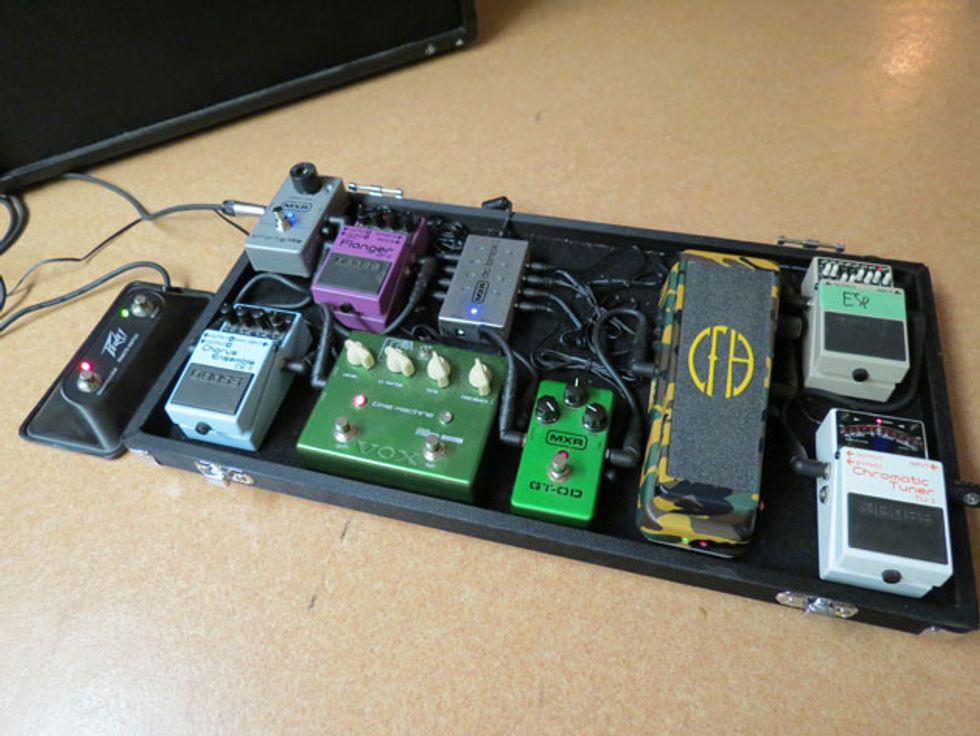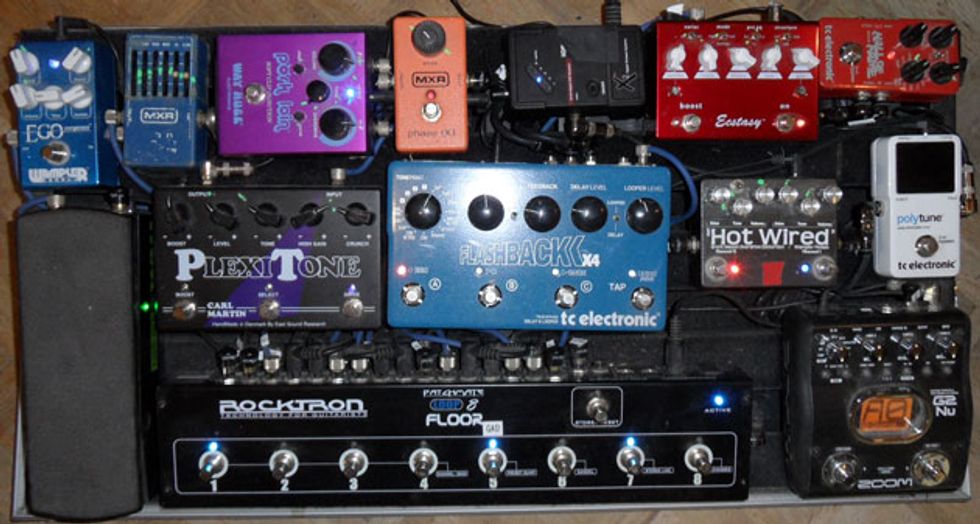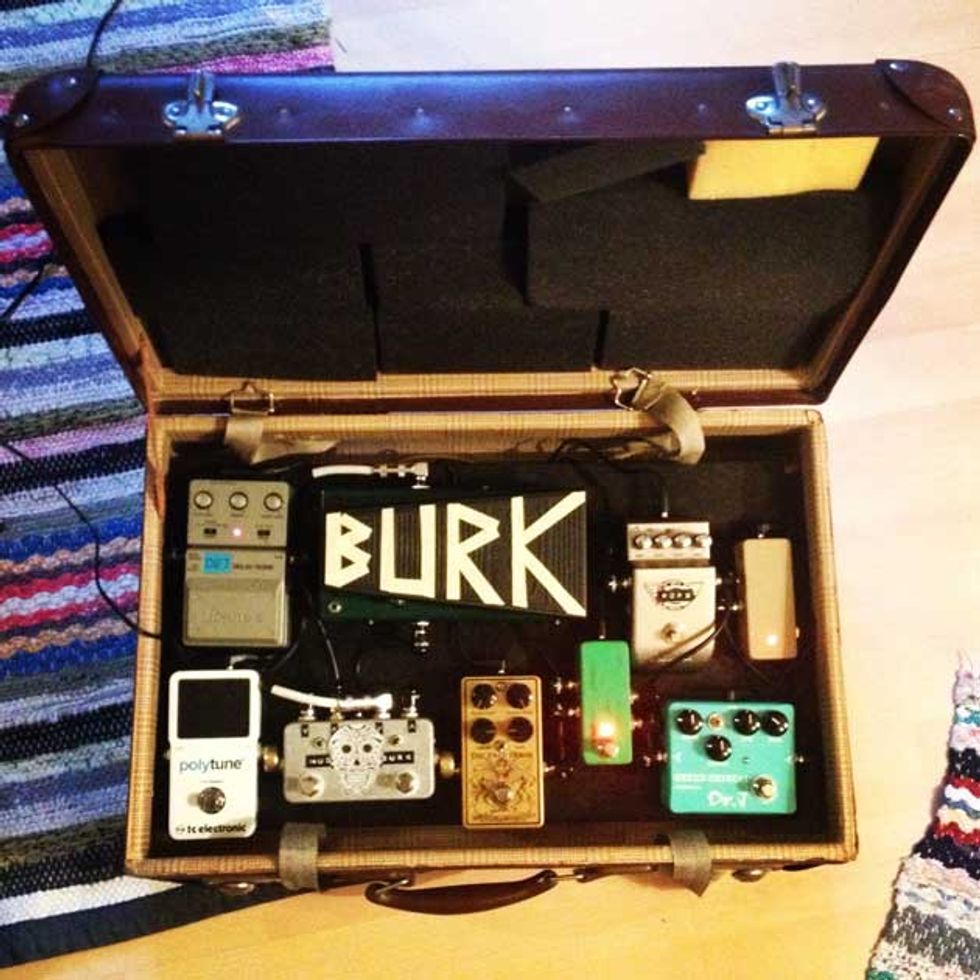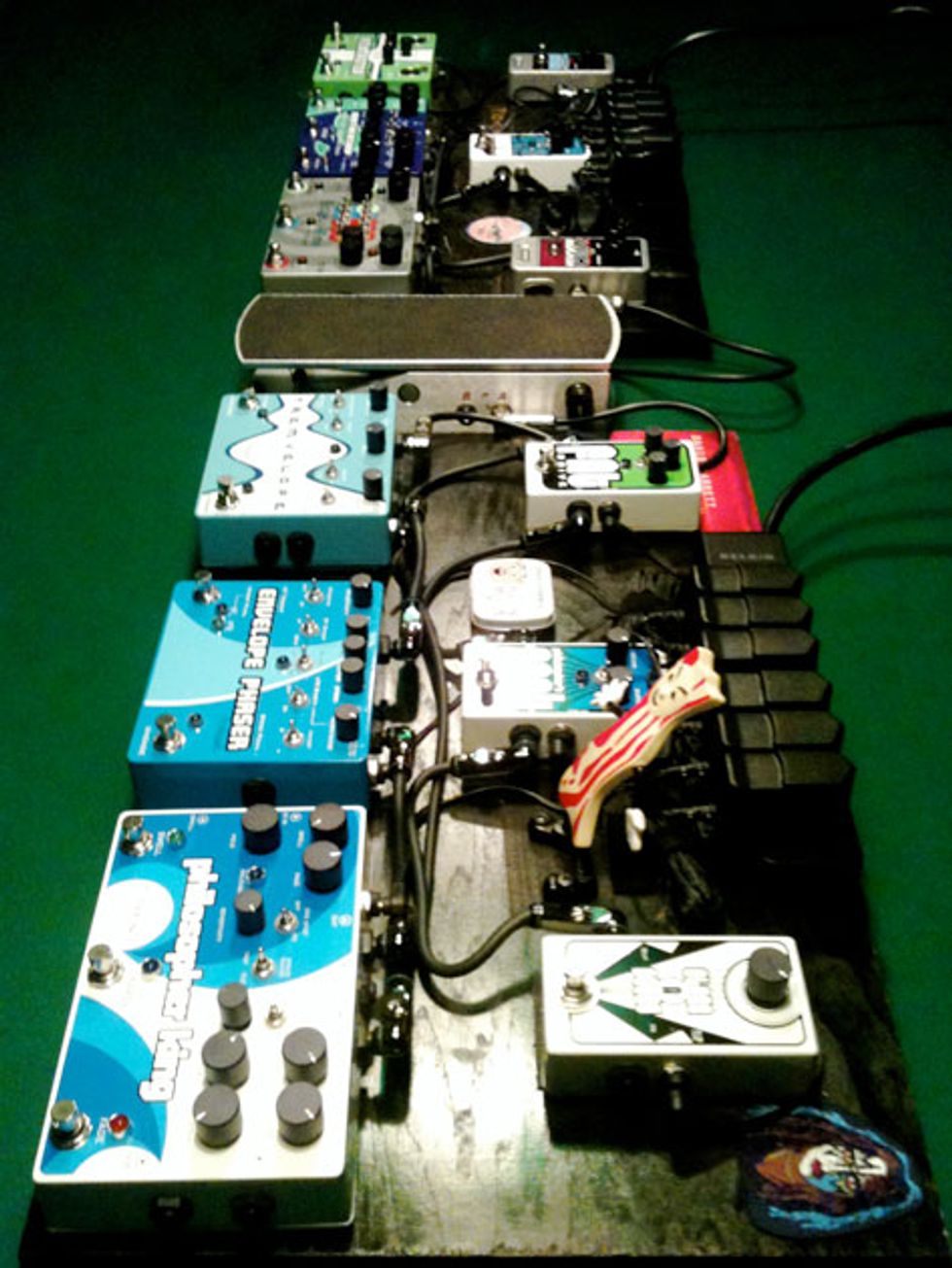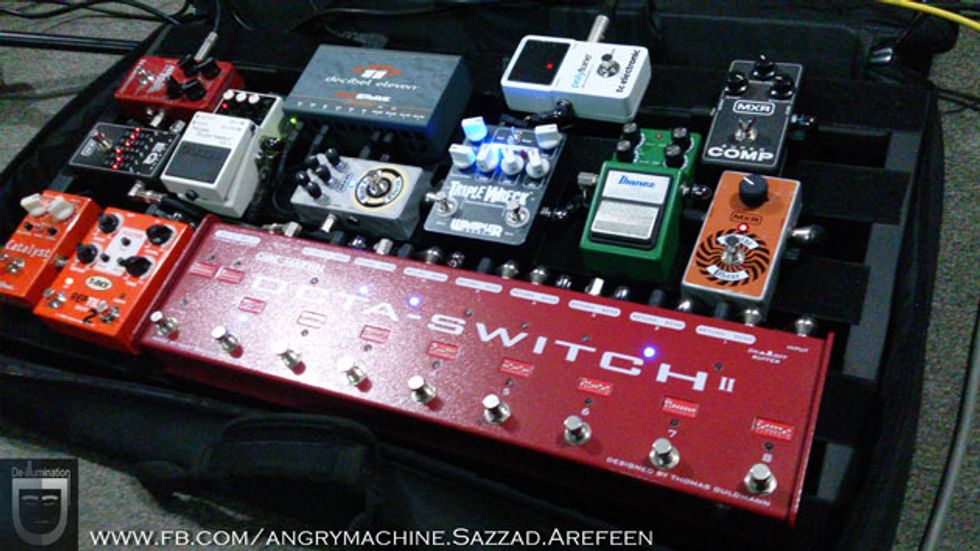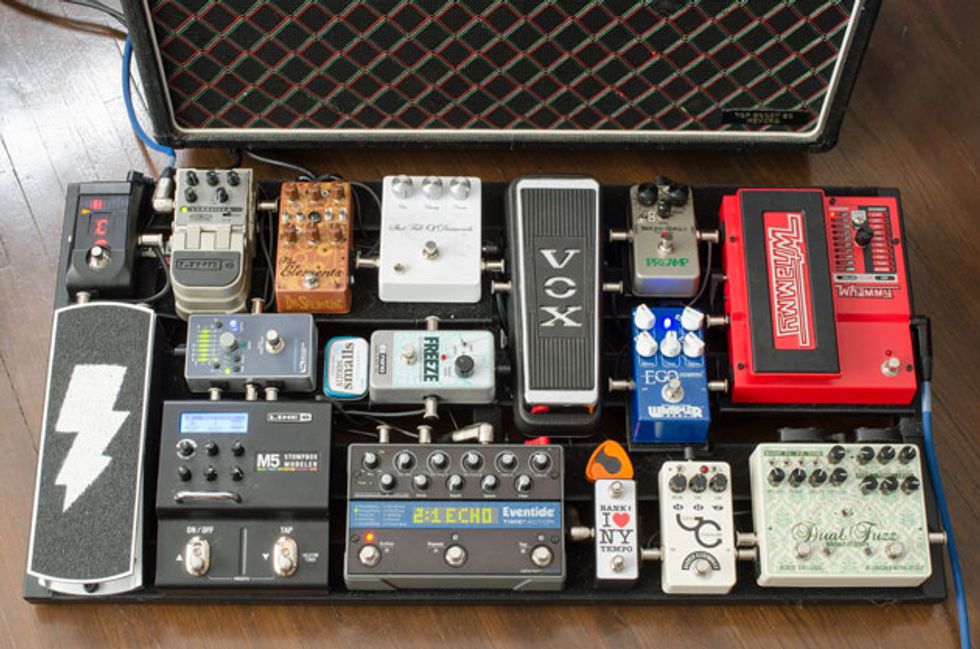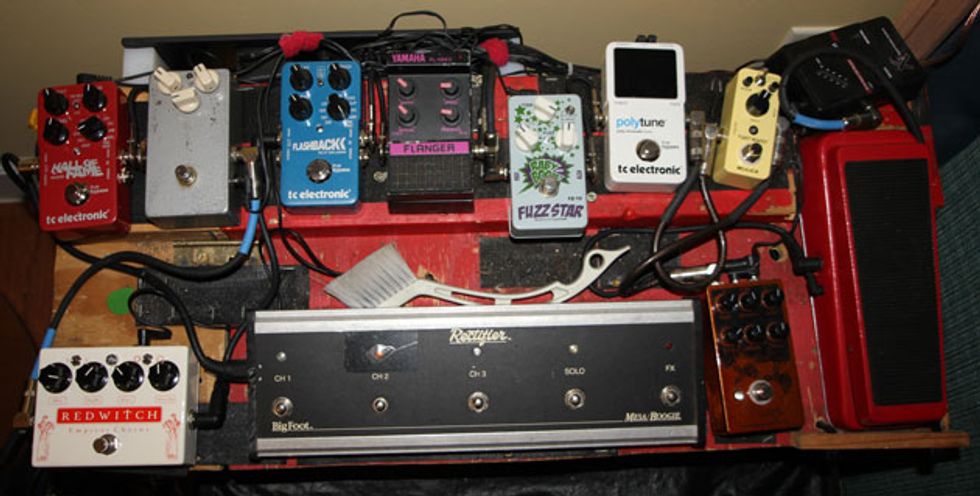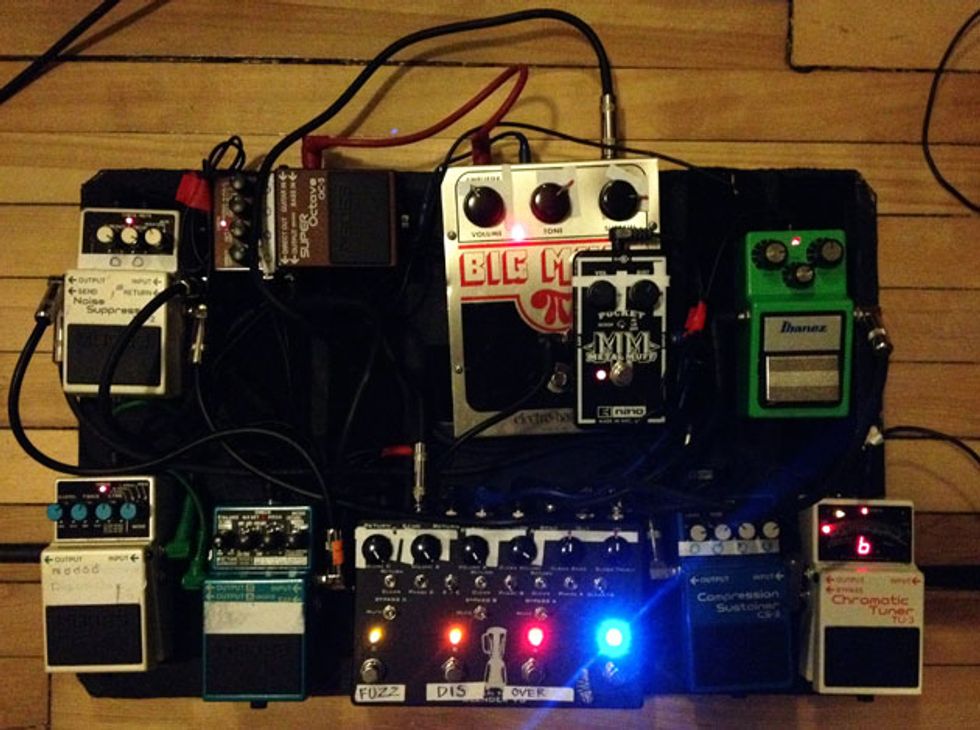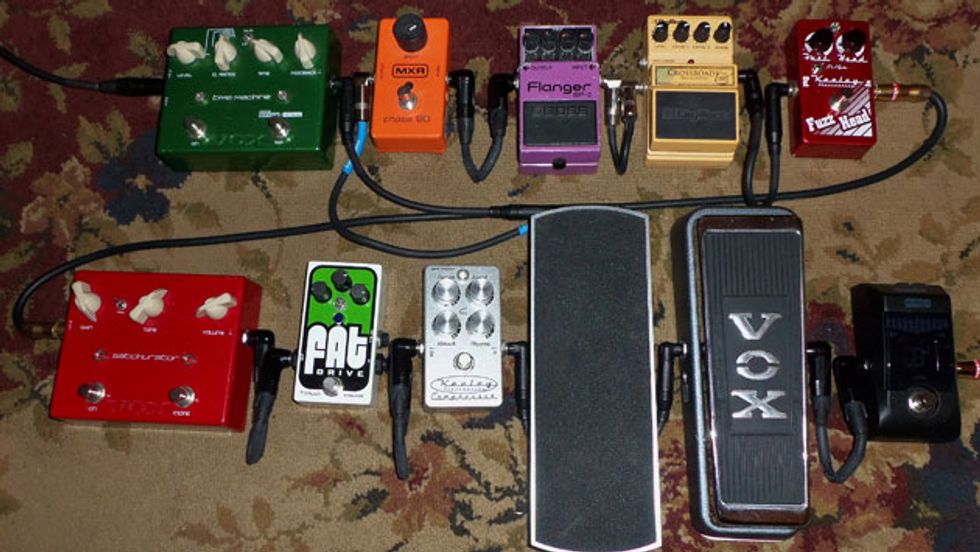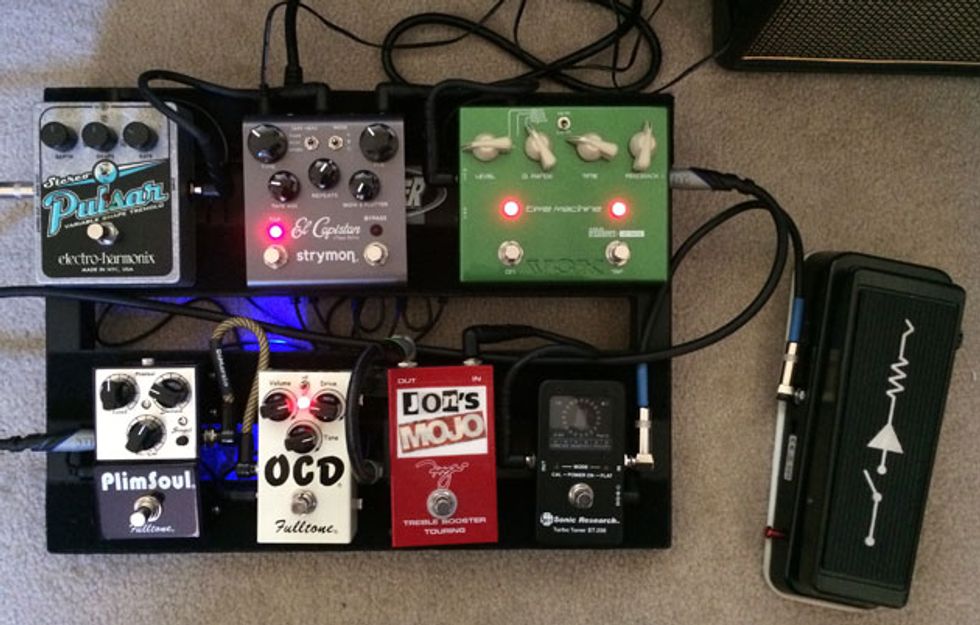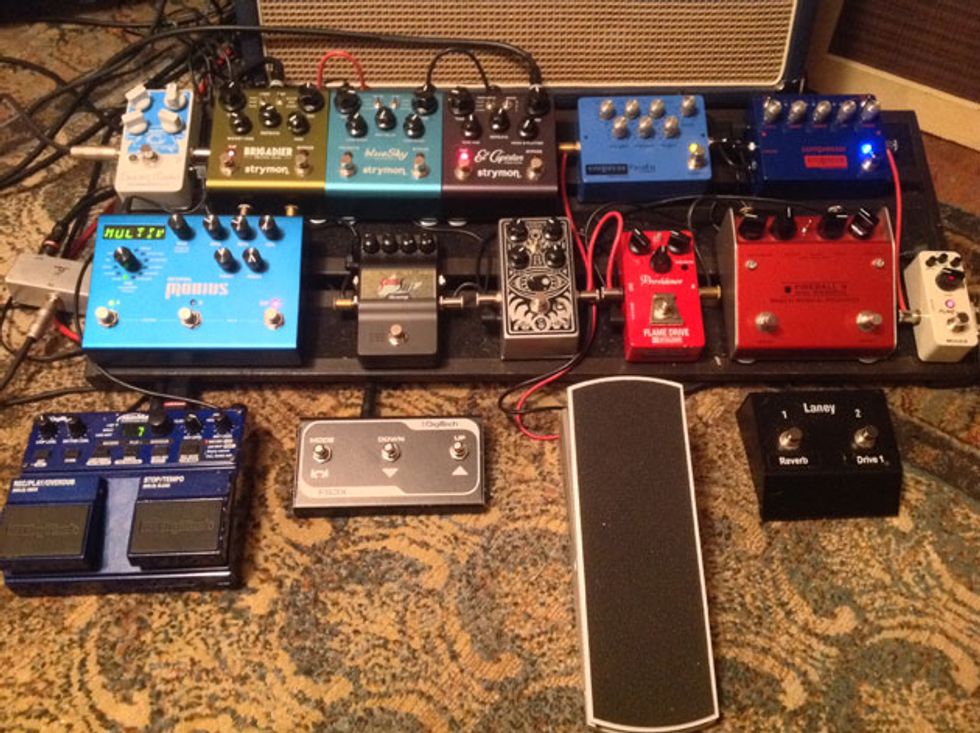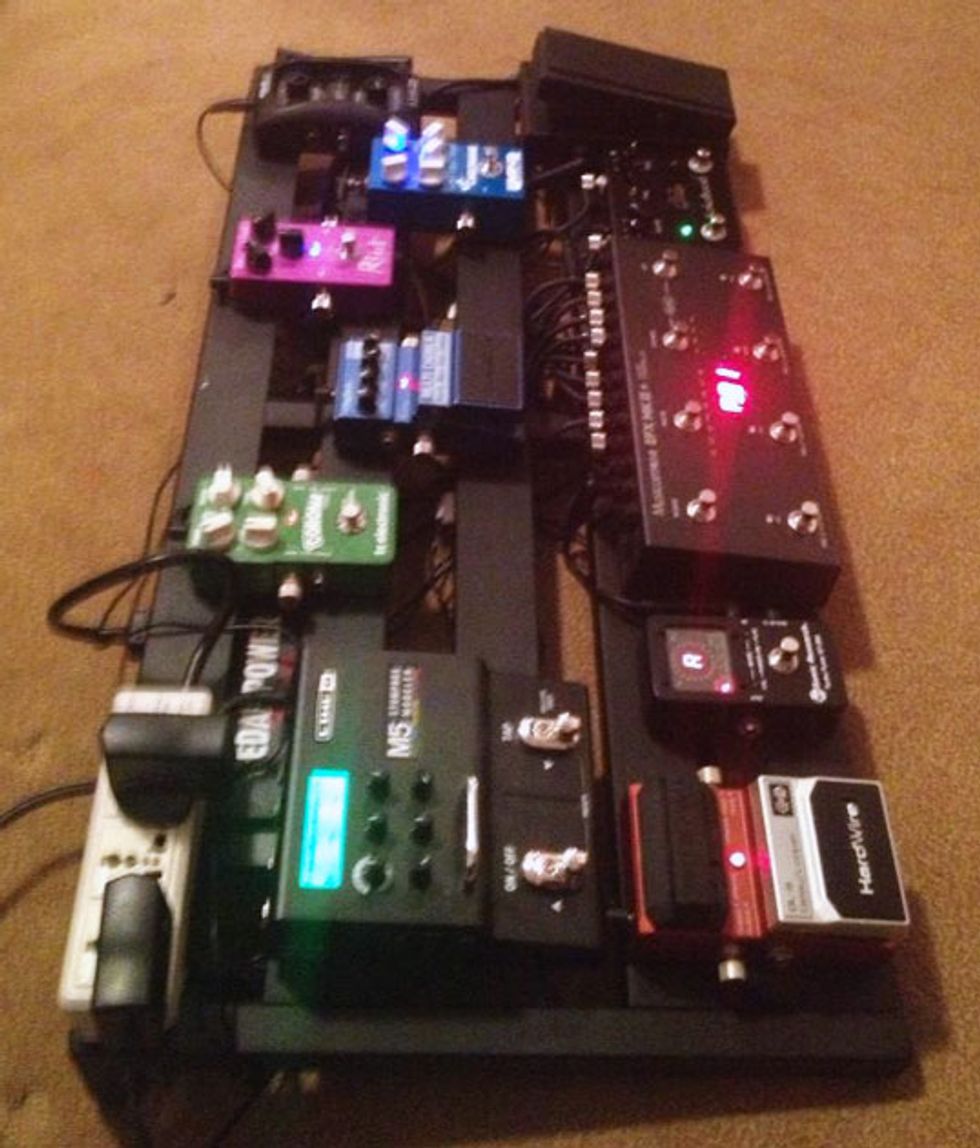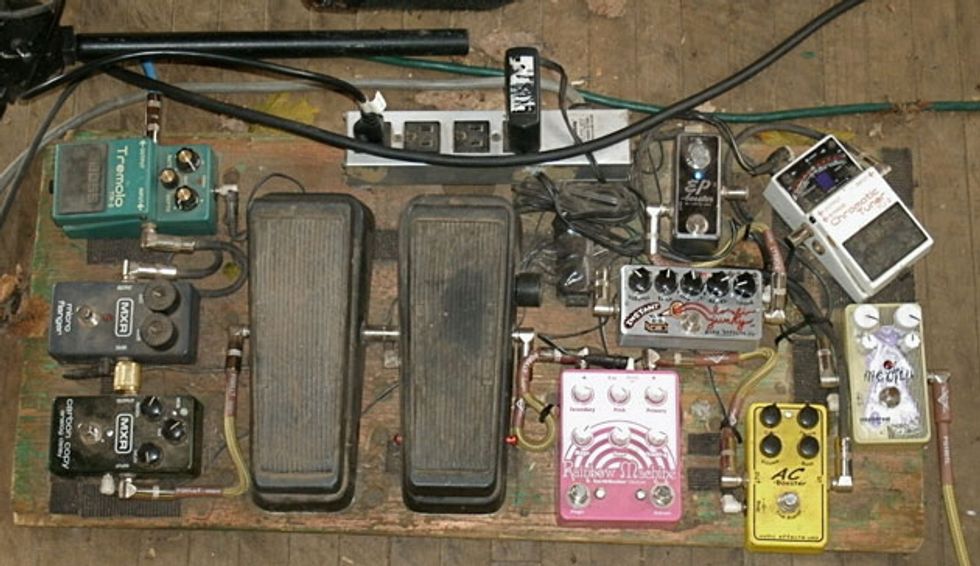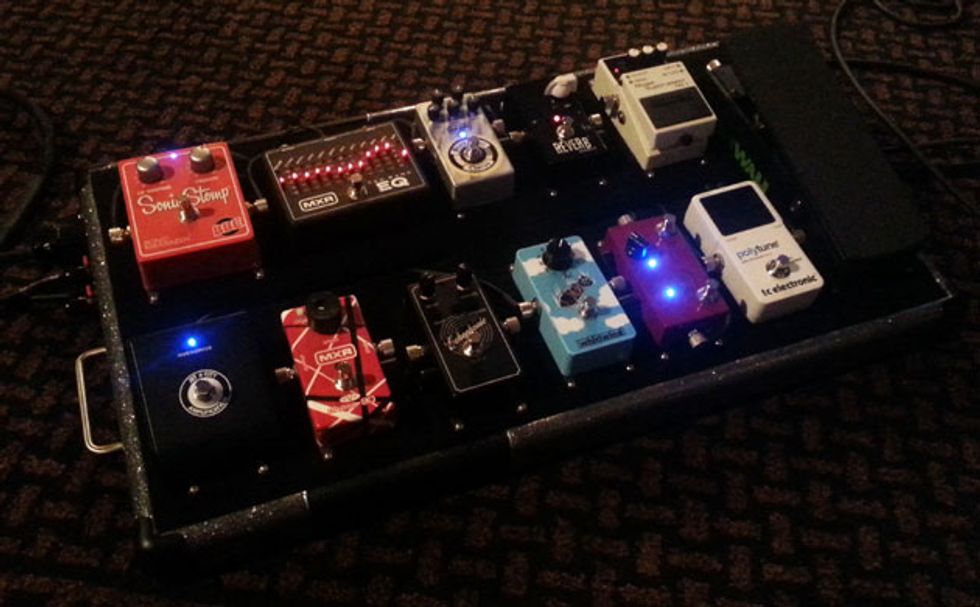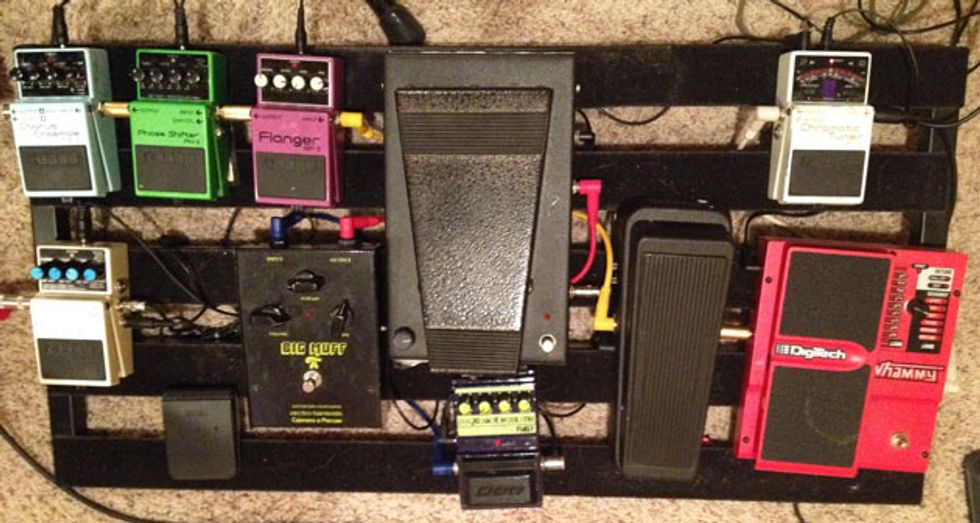 Checking out the pedalboards of our fellow players never gets old—and there's so much creativity on display in this latest batch.You'll encounter classic effects deployed in imaginative ways … ambitious switching/effect loop schemes … and a vast menagerie of hip boutique boxes. Thanks for the ongoing inspiration, readers!