Another eye-popping gallery of pedalboards, submitted by PG readers.
Except for the TC Electronic PolyTune and MXR 10-Band EQ, all of Rick Trager's pedals are screwed into the board with bicycle chain. " No one's walking off with one of my effects!" he declares. "This board is the result of two years of trial and error. Is it done yet? No way—that's part of the fun." The board is a custom rig with three 1/4" Neutrik jacks and a grounded power jack. Trager's signal goes into a TC Electronic PolyTune, an Ernie Ball wah, a Lovepedal Tchula overdrive, a Whirlwind The Bomb boost, a Boss NS-2 noise suppressor, a Lovepedal Echophonic, an MXR EVH Phase 90, a Lovepedal Hermida Reverb, an MXR Zakk Wylde Black Label Chorus and M108 10-Band Graphic EQ, a BBE Sonic Stomp, then to a Jet City JCA50 amp hardwired to one of the Neutrik jacks. "This allows me to use a three-cable snake to connect the board to the amp, power and F/S jacks without all the cable mess," says Trager. Power is from a Voodoo Labs Power Plus 2.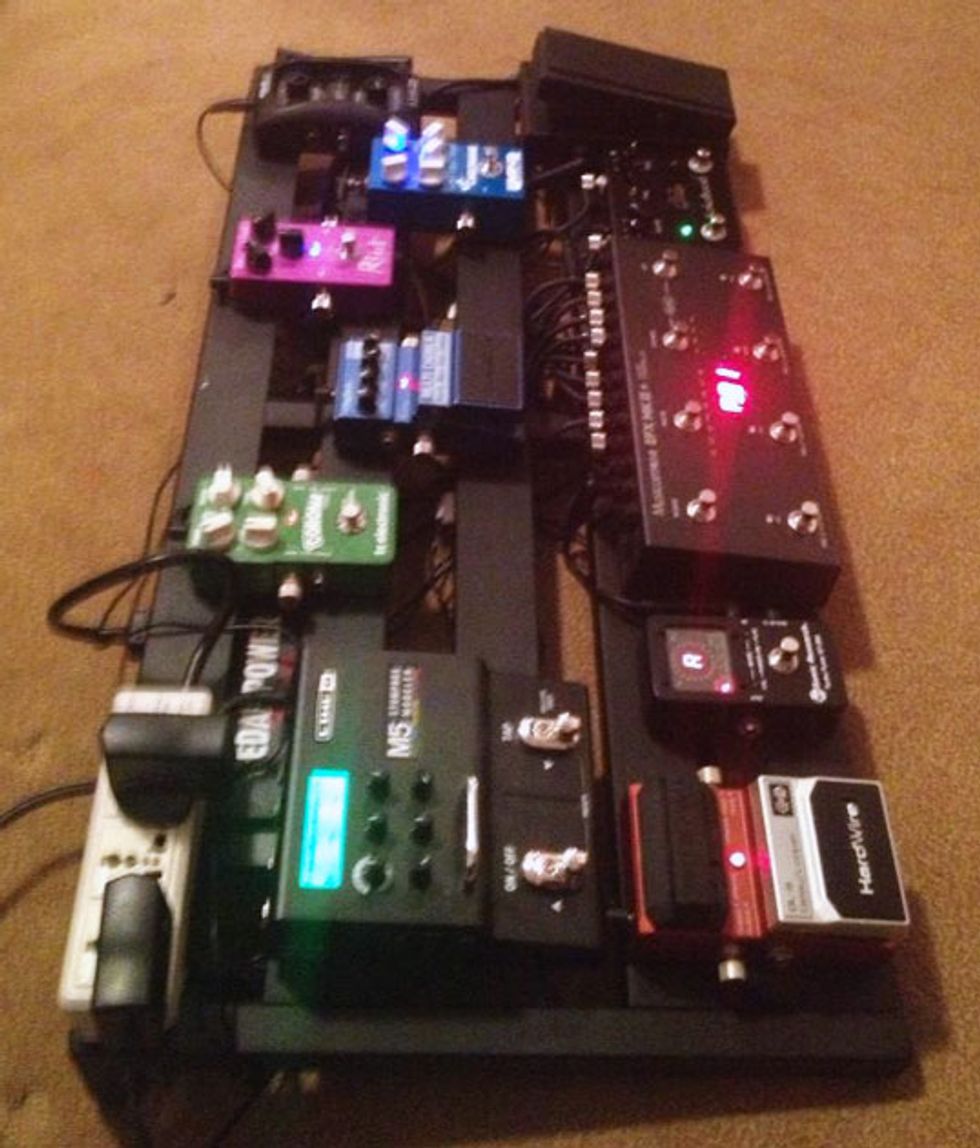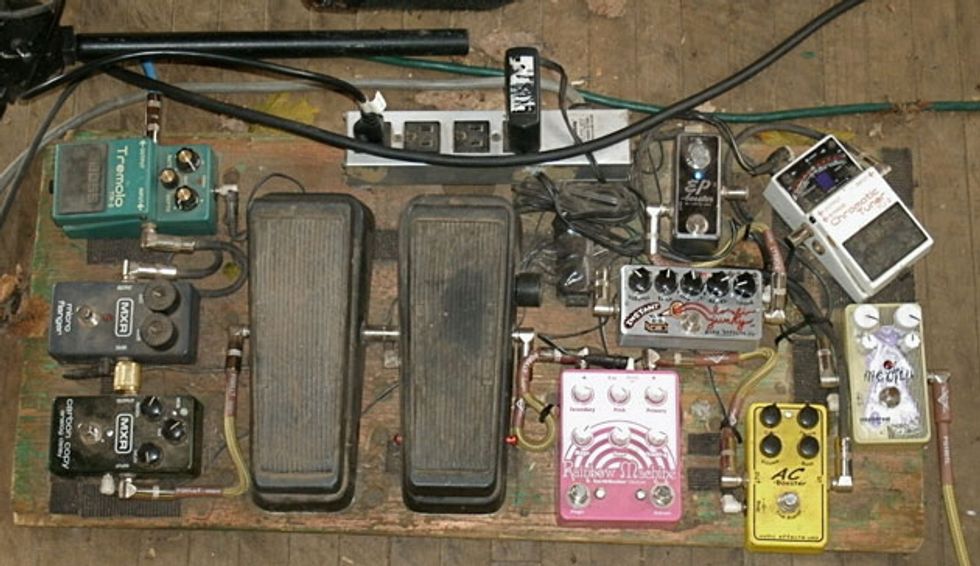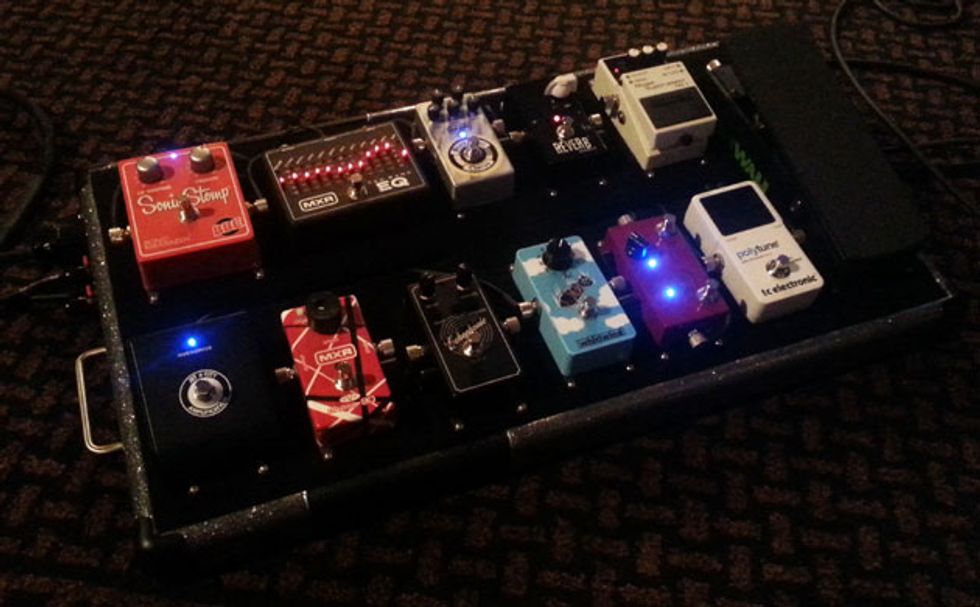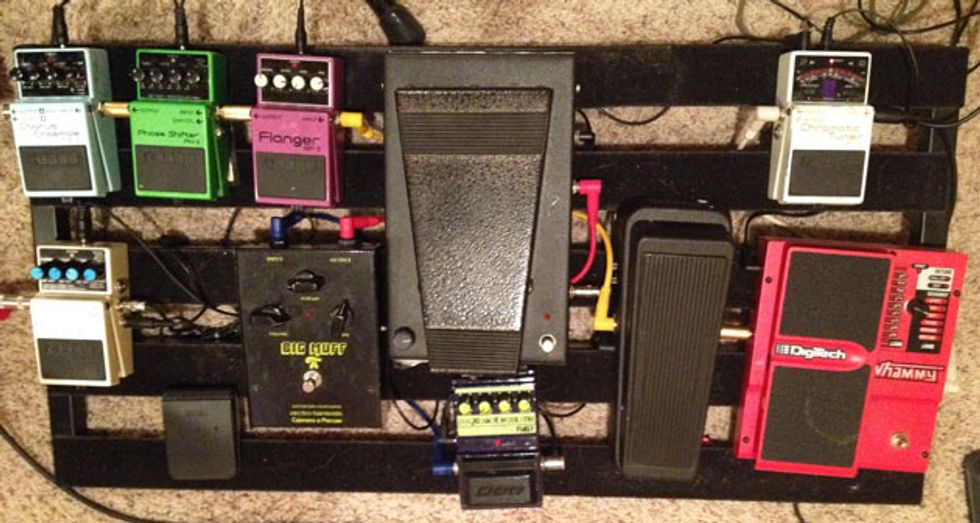 Checking out the pedalboards of our fellow players never gets old—and there's so much creativity on display in this latest batch.You'll encounter classic effects deployed in imaginative ways … ambitious switching/effect loop schemes … and a vast menagerie of hip boutique boxes. Thanks for the ongoing inspiration, readers!