Gizmoaudio Announces Sawmill Overdrive/Distortion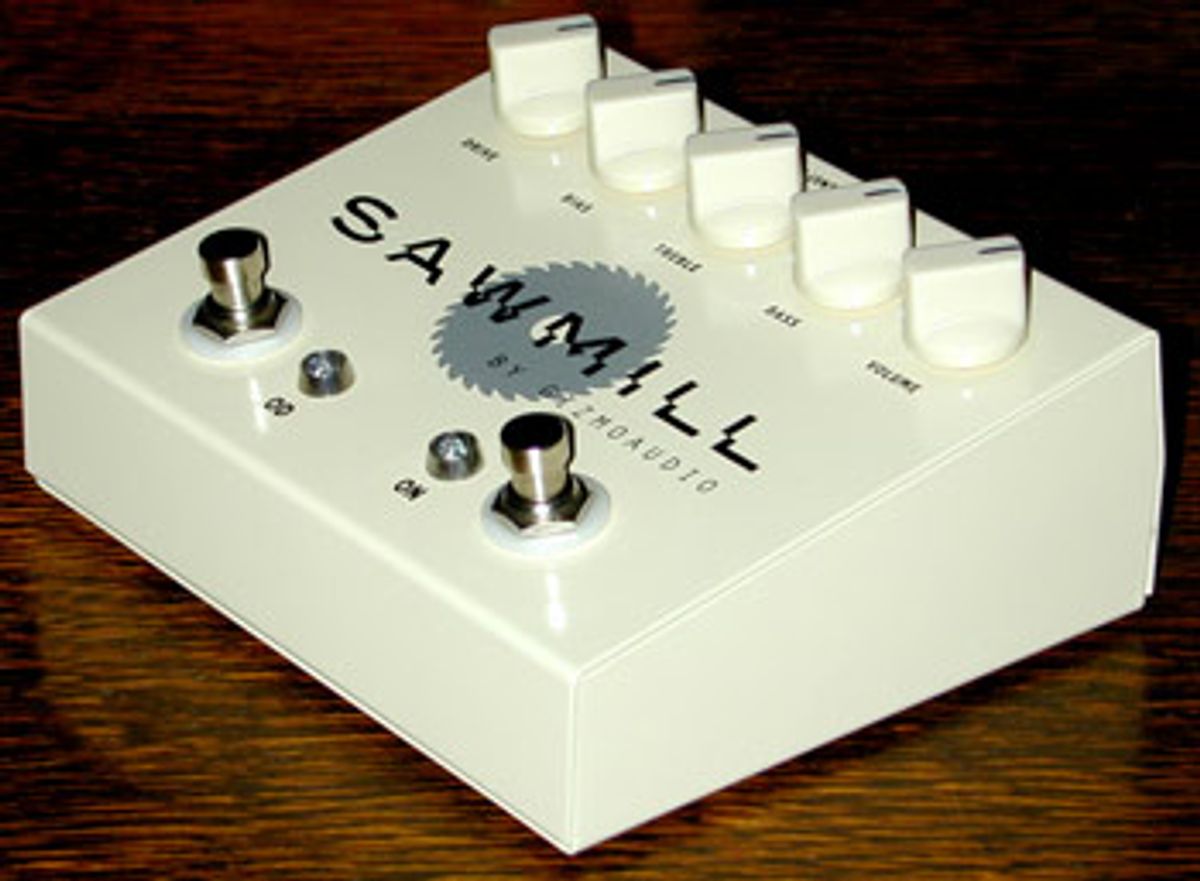 The Sawmill boasts "clean" distortion, touch-sensitivity and clarity.
Cumming, GA
(January 1, 2010) -- Gizmoaudio announces the release of the Sawmill Overdrive/Distortion Pedal. This is an overdrive/distortion pedal with "clean" distortion. There is no muddiness in tone. You can play full chords and still have clarity. Has incredible touch sensitivity as it transitions from clean to overdrive depending on your playing dynamics. Has foot-switchable on/bypass and overdrive/distortion with adjustable bias for variation in edginess on the distortion. True bypass, handmade, premium parts, custom steel case, powder coated, through hole circuit board. EQ features +/-8dB Boost and Cut for both Treble and Bass. Internally switchable midrange frequency of 500 or 700 Hz. $200 introductory price.
For more information:
Gizmoaudio