Godlyke Releases HAO Premium Workshop Omega Drive Sixteen Overdrive Pedal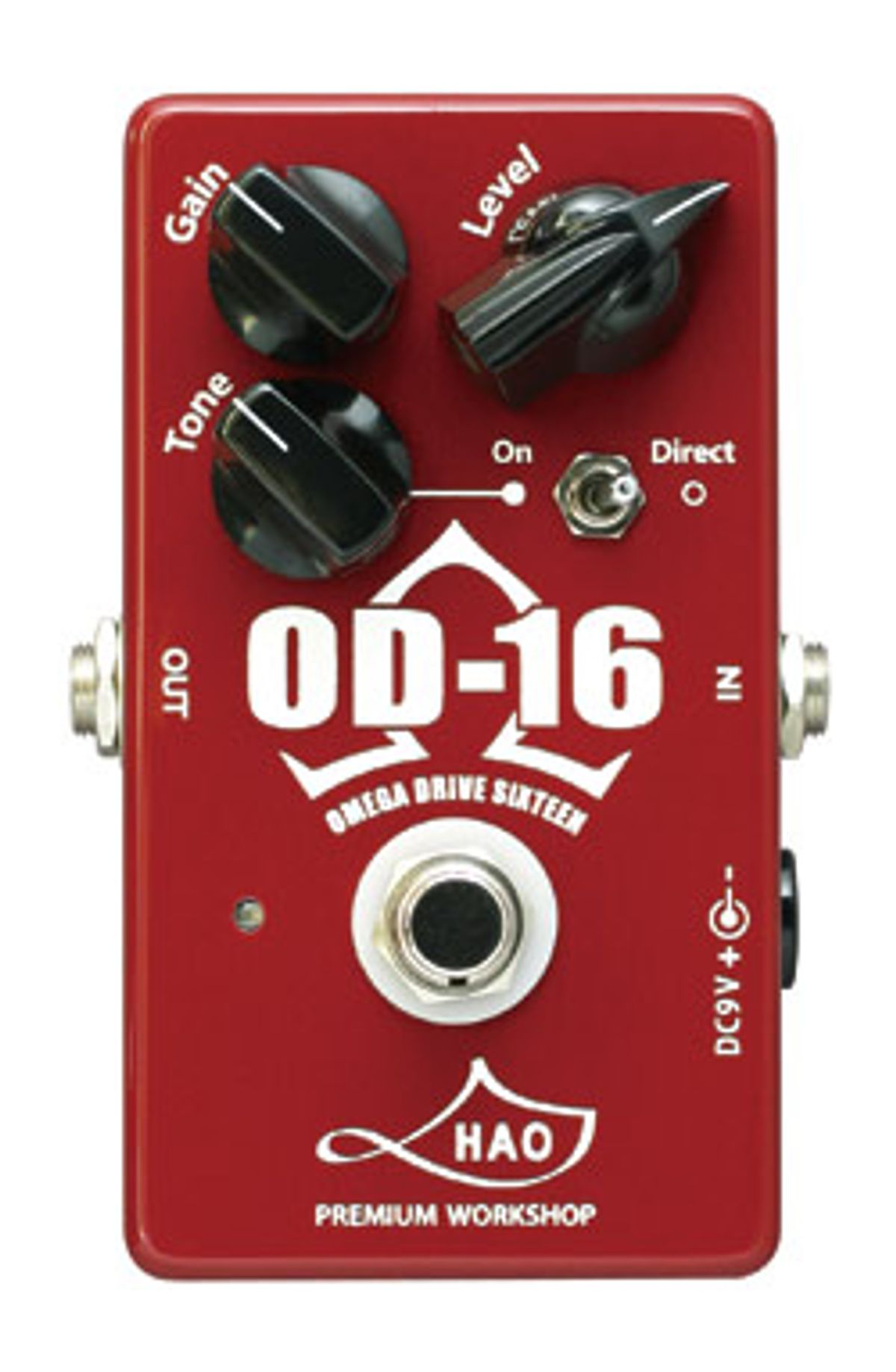 The HAO Omega Drive Sixteen is the first in the "Premium Workshop" series of effects
Clifton, NJ
(December 31, 2009) -- Godlyke is proud to announce the release of the HAO Omega Drive Sixteen overdrive pedal. The first model in the HAO "Premium Workshop" series of professional-grade effect pedals, the OD-16 is a significant step forward from HAO's previous product offerings, including a complete cosmetic overhaul. The OD-16 is the culmination of several years of research and development by the new HAO engineering staff, which included significant input from Japanese guitarists and other industry professionals.
Named for its internal voltage doubling circuit, the Omega Drive Sixteen takes an incoming power supply of 9-volts DC and converts it to 16-volts DC, dramatically improving headroom and dynamic responsiveness. The tonal character of the OD-16 is more aggressive than the standard "Tube Screamer" overdrive, consisting of tight and punchy lows and lower mids along with rich, sparkling harmonic overtones. The OD-16 reacts very fast to picking dynamics, offering an incredible touch-responsive overdrive that perfectly complements advanced playing techniques.
HAO Omega Drive Sixteen features include:
• Volume, Tone, and Gain controls
• Direct Tone Bypass Switch
• True Bypass Switching using 3PDT
• Internal voltage doubling circuitry
• Compact, cast-aluminum enclosure
• Ultra-bright status LED
• 9-volt Battery or AC adaptor operation
• 3-year limited warranty
The Omega Drive List/Street Price is $349/$260.
For more information:
Godlyke