Guyatone Releases Second Batch of Mighty Micros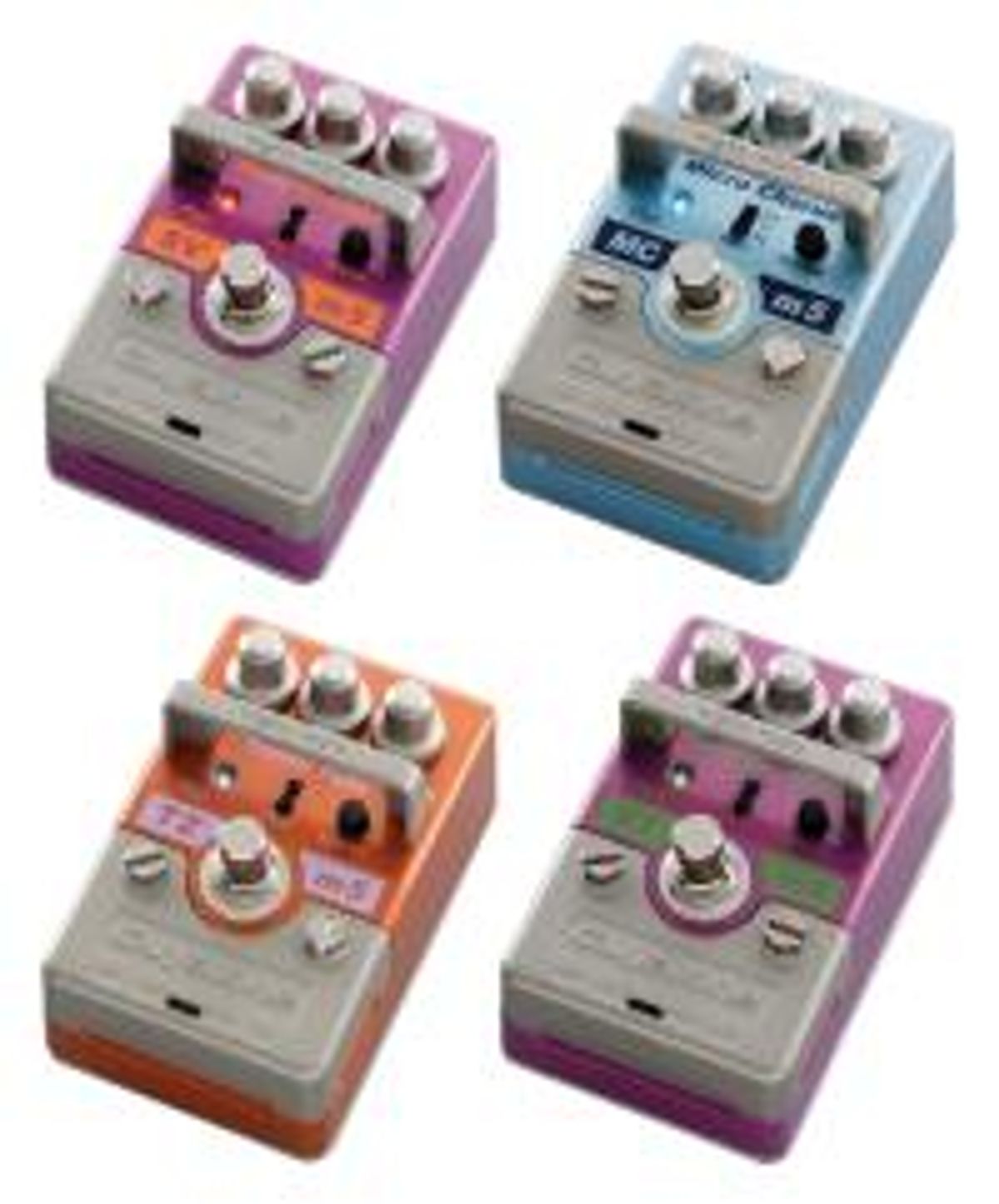 Godlyke announces a new line of Guyatone micro effects.
Clifton, NJ
(August 31, 2009) - Godlyke, Inc. is pleased to announce the release of the second batch of Guyatone Mighty Micro series compact effect pedals. Based on Guyatone's award-winning Micro Series effects, the mighty micros offer professional-grade features and exceptional sound quality in an ultra-compact, lightweight chassis that is 33% smaller and 50% lighter than the average stompbox.
The Guyatone mighty micros offer many improvements and additional features that Guyatone users have demanded, all packed into a rugged enclosure that retains the same-sized footprint as the original Micro Series effects. New features include:
• Lightweight, ultra-durable cast-aluminum chassis
• Top-mounted, no-tools battery compartment with "Smart Screw" and battery "Load Scope"
• Mechanical True Bypass Switching
• Ultra-Bright status LED is easily visible on dark stages
• Professional-grade component selection offers improved sound quality
• Cast Aluminum "Stomp Guard" protects Controls from damage or accidental adjustment
• Adjustable Input Attenuators allow use with any instrument or input signal
• Glow-In-The-Dark Washer for Bypass Switch offers improved visibility on dark stages
• Additional Controls with improved Functionality provide greater tonal options
• Top-mounted jacks save space on crowded pedalboards
• 3-Year Warranty
The second round of mighty micro models will be available in summer, 2009 and features the following models:
MCm5 Micro Chorus – Analog Chorus with Panasonic MN3207 IC and true bypass switching.
List Price - $190.00 MAP - $161.50
STm5 Compressor/Sustainer – VCA Compressor with 3080 OpAmp and true bypass switching.
List Price - $160.00 MAP - $136
SVm5 Slow Volume – New features include Release and Attenuator control for use with various input signals.
List Price - $170 MAP - $144.50
TZm5 Torrid Fuzz – Transistor Fuzz can reproduce classic or modern distortion tones.
List Price - $160.00 MAP - $136.00

For more information:
Guyatone