New Pedal for Retro Sound
Berkeley, CA (August 17) - Hartman Electronics has released its latest pedal, the LM308 Op-Amp Distortion. The new stomp is inspired by the edgy, modern-sounding distortion popularized by punk, new-wave and college rock bands of the late ''70s and early ''80s. Incorporating true-bypass switching and LED indicators, each pedal features ultra-quiet premium components, military-spec plated-thru-hole printed circuit board construction, and the LM308: the 1970''s-manufacture Op-Amp that lent its signature tone to some of the finest pedals of that era.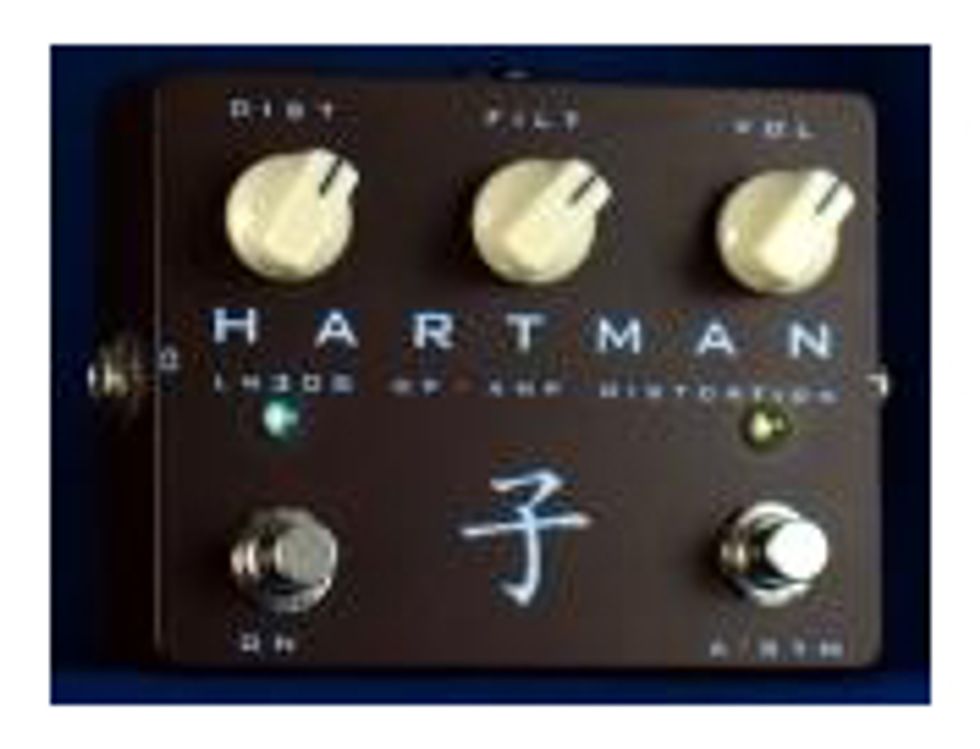 The pedal offers two modes of distortion, both selectable on-the-fly via the footswitch. The first distortion mode employs a diode-clipping stage to produce a classic distortion and crunch of the early ProCo RAT, exhibiting the sensitivity to player pick-attack, mute and pinch-harmonics for which that pedal is renowned.
The second distortion mode transforms the pedal into an overdrive, increasing transparency, headroom, and dynamic response, and producing a hotter output signal suitable for overdriving the input of downstream amps/devices.
Together, the two modes of operation expand the pedal''s sonic palette and versatility, allowing it to be applied to a wide array of setups, playing styles and musical contexts, old and new.
All pedals are hand-wired and assembled to order using N.O.S. LM308AH metal-can style op-amps unless otherwise requested. The LM308AH has a smoother treble roll-off than the LM308N. Players requiring heightened treble response may select the LM308N option.
For more information: