Kirk Hammett Limited Edition Half Stack
Randall Amplifiers is releasing the Kirk Hammett Limited Edition Half Stack
Chicago, IL (March 18, 2008) -- Randall Amplifiers is announcing the Kirk Hammett Limited Edition Half Stack, a collectable half stack featuring solid maple cabinetry, chrome hardware and a custom paint job that matched Hammett''s stage axe. The limited run of Kirk Hammett (Metallica) gear is ideal for accomplished recording studio or rehearsal space.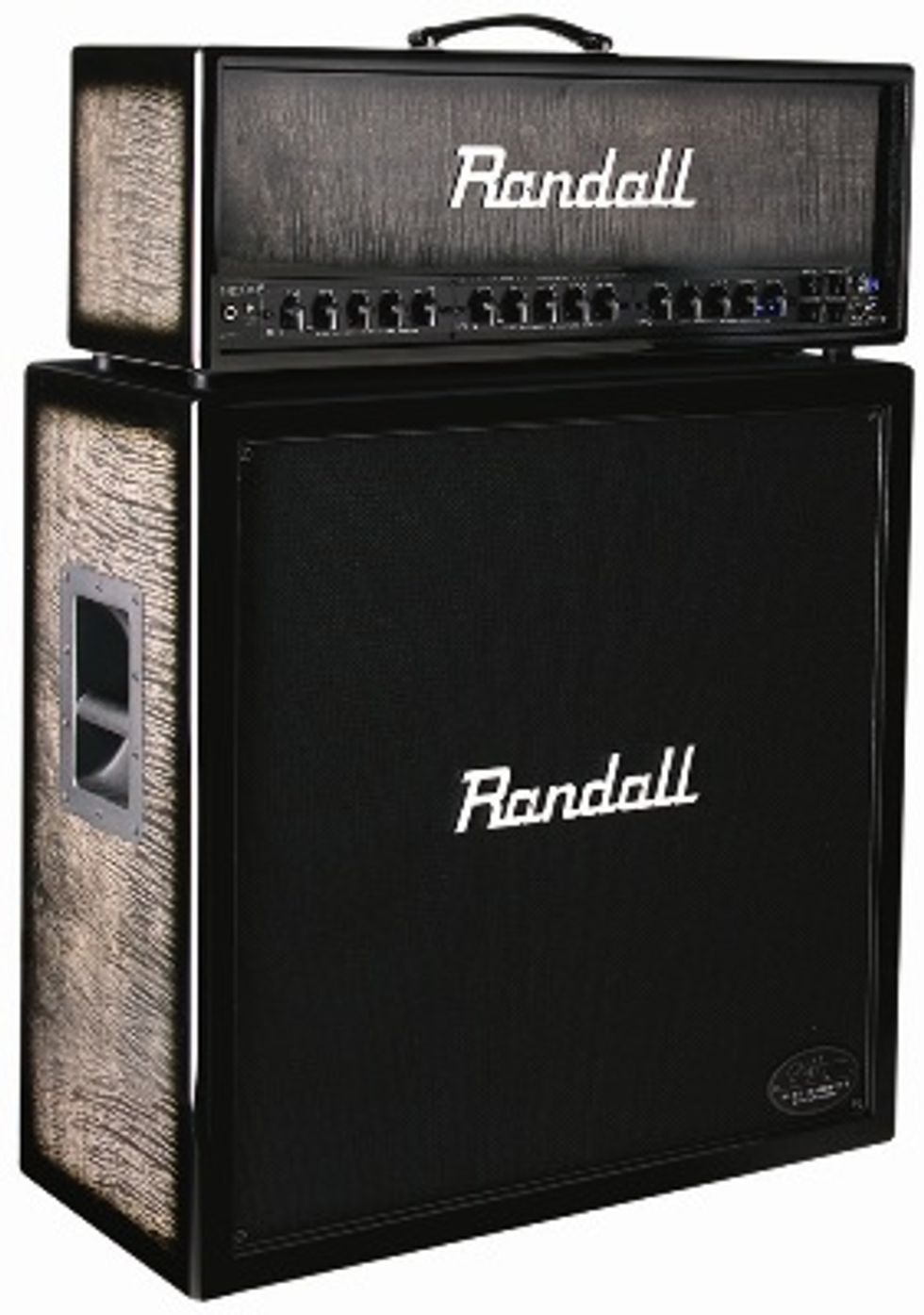 The exclusive stack includes a 4x12 cabinet, 100-watt power-tube head and signature MTS modules (KH1, KH2 and KH3). The custom paint design is a black-burst color scheme with a polyurethane finish. The Limited Edition Half Stack complements the full line of Kirk Hammett Signature Series products, which includes MTS modules, all-tube heads and power tubes. Easily replace power tubes with power-tube bias MIDI In/Thru for swift switching between pre-amp modules Master volume, presence and density controls Parallel loop with front panel mix control Series loop.
Randall''s product develpment manager tells Premier Guitar that Kirk worked intimately with Randall to ensure that all aspects of the products were up to his standards.
Cabinets: 4x12, solid maple
Hardware: Chrome
Paint: Black-burst with a polyurethane finish
Head: 100-watt power-tube
Power tube switching: Power-tube bias MIDI In/Thru
MTS modules:

KH1 - Classic clean tone
KH2 - Signature rhythm tone
KH3 - Legendary high-gain rhythm

Retail price: $9,999.90
For more information:
Randall Amplifiers
NAMM Interview