Kirk Hammett & Dunlop Unveil the Special Edition Cry Baby Wah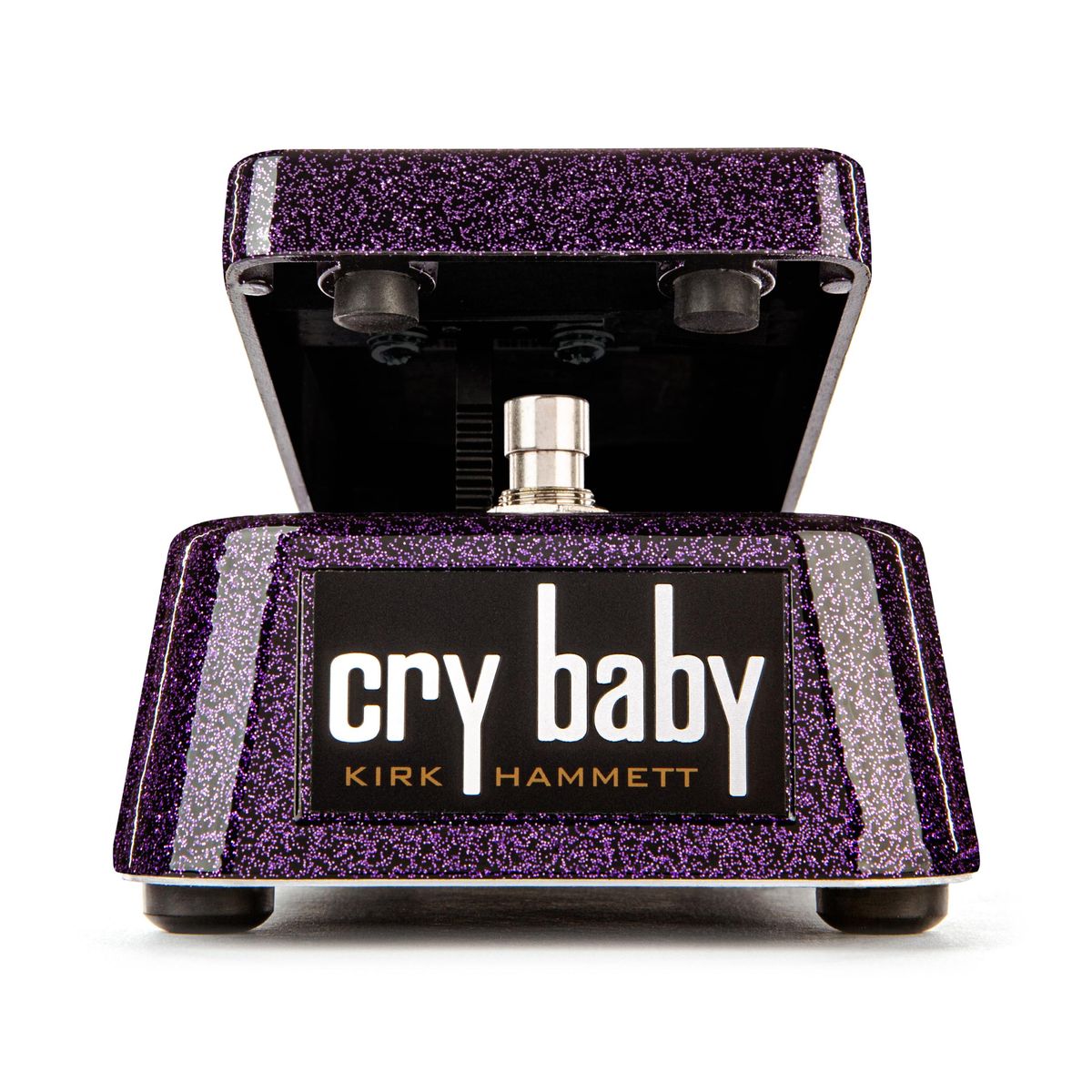 A signature wah pedal based on Metallica lead guitarist Kirk Hammett's own Cry Baby Rack Wah settings.
---
The Kirk Hammett Collection Cry Baby Wah delivers the heavy metal legend's signature wah tones in a special edition purple sparkle finish. The response is even from heel to toe with an arresting midrange wail and a thick top end—designed for fast, melodic runs over hard-charging riffs.
"I always feel a great energy when I play my purple sparkle Ouija guitar," Kirk says. "I thought it would make a killer, sonically spiritual connection to have a pedal with that same outwards vibe."
Features
Based on Kirk's own Cry Baby Rack Wah settings
Capture the same sound he used to revolutionize metal solos
Thick top end with a full dynamic range
Special edition purple sparkle finish and custom tread