Kirk Hammett's latest signature V stands out for its articulate and not-overpowering pickups.
Well crafted. Excellent playability. Great articulation and detail in pickups.
5
4.5
4.5
4.5
In addition to his legendary leads, Metallica's Kirk Hammett, is identified with aggressive wah use, a sizable horror memorabilia collection, and his iconic V-shaped guitars. The KH-V is not the first ESP V-shape to honor Hammett. The KH-1 owns that distinction. But ESP and Hammett have maintained their relationship for decades, and the latest fruit of that partnership is another killer V-shaped metal axe, the LTD KH-V.
Top-Shelf Treatment
The LTD KH-V is, obviously, designed to get attention—which the behemoth presence of the case ensured before I even touched the guitar. The LTD KH-V's slightly asymmetrical V body is made of Korina, and it's offered in three colors: black sparkle, red sparkle, and metallic gold. Our test model LTD KH-V came in the eye-catching, glossy black sparkle finish.
I'm pretty familiar with ESP's LTD line and I've always thought that, in general, those guitars are excellent values that verge on underpriced. The Korea-made LTD KH-V pushes the boundaries of the "underpriced" category at $1799, which, is a hefty chunk of change that might feel a little high given past LTD pricing. When you consider that Gibson makes a replica of Hammett's 1979 Flying V that retails for $15,000, the LTD KH-V might start to feel like a bargain. But the relatively high price of the LTD KH-V is not hard to justify, largely because of premium components that make up the guitar.
The KH-V's pair of active EMG Kirk Hammett signature Bone Breaker humbuckers—a ceramic BB-B in the bridge and an alnico 5 BB-N in the neck that both measure 10k-ohm DC resistance—sell independently for $199 a pair. Other nice hardware includes a TonePros locking Tune-o-matic-style bridge, which is paired with a string-through-body design at the tail end for increased sustain. At the headstock, the LTD KH-V features locking LTD tuners. It would be unreasonable to expect this kind of componentry in a less expensive guitar without seeing sacrifices in fit and finish, and there is no evidence of that here. The fancy black sparkle paint job is deep and beautiful, craftsmanship is clearly excellent, and the factory setup was perfect. This was a very easy guitar to play, right out of the case. Add all this up, and $1,799 does not seem like too much to pay.
The neck-thru-body construction underpins a 25.5" scale, and the neck itself is a 3-piece maple neck with an ultra-thin U profile. The Macassar ebony fretboard, with its attractive pearloid wave inlay, is milled to a very flat 14" that is very comfortable to play, and feels even smoother under the fingers for the 24 extra-jumbo frets.
One Guitar for Many Sounds
In my tests, I used excerpts from Metallica's music as sonic guides. Metallica's early works are shred masterpieces that usually take the listener through many changes in moods and tone variations, ranging from ultra clean to over-the-top. Those dynamics demand versatility from an instrument, and the LTD KH-V delivers. Playing clean, I explored the haunting arpeggiated phrase from the beginning of "One" and basked in tones that rang full, clear, and with impressive weight. I attempted the clean solo during the intro of "One" using the LTD KH-V's neck pickup, and was impressed with how much sustain I got from the guitar—all without a lick of pedal gain. Bent notes rang far longer and with fuller sustain than I recall hearing in most similar guitars. And the clean blues lead sounds I got from the instrument are not dissimilar to tones someone like John Mayer might use. Even with the tone knob all the way up, the guitar still retains warmth on both pickup settings. It never falls into ice pick territory.

The Bone Breaker pickups are relatively noise free and sound cleaner than most high-output pickups. That makes a big difference when using extra high-gain amp or pedal settings. Cranking the gain on my amps, I took a shot at the sextuplet rhythm figure from the bridge of "One." This type of figure requires a very crisp and tight sound, and even with a lot of gain in the mix, the LTD KH-V was articulate in a way that makes shreddy picking pop with detail. The tapped section in the "One" solo and melodic figures like the repeating muted triplet phrase in "For Whom the Bell Tolls" also benefited from the LTD KH-V's cleaner, more precise output.

The Verdict
Signature guitars are generally so personalized for an artist that they can't possibly appeal to everyone. But I have to admit that, in my younger days, I avoided some quality signature instruments because the artist wasn't someone I cared for. In doing so, I missed out on some fantastic instruments. If you're a Kirk Hammett fan in search of a killer V-shaped guitar, then the LTD KH-V is a no-brainer. But even if you're not a Hammett fan, the LTD KH-V's detail, clarity, capacity for articulation, top quality, and fair price make this a guitar any shredder should consider.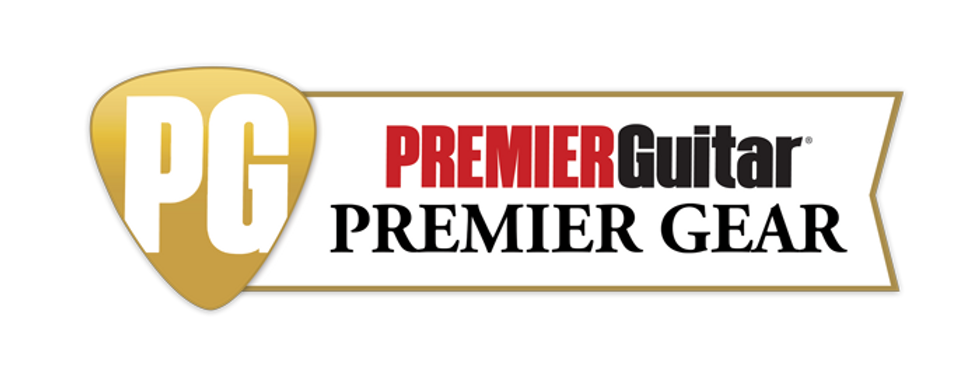 Co-developed with Metallica's James Hetfield, Papa Het's new Hardwired Master Core set consists of a never before offered 11-50 gauge combo, designed for his aggressive style.
These limited edition signature sets are housed in a compact tin box with custom artwork designed by James.
"With all the companies we're with, we're super proud to be with Ernie Ball! For them to take on the challenge of, hey I got an idea, can you do this… they have stepped up to the challenge! I'm super proud!"–– James Hetfield
Features
Never before offered gauge combo (11, 14, 18p, 28, 38, 50)
"Master Core" heavier core to wrap ratio
Wound strings wrapped with Paradigm plasma-enhanced nickel plated steel around ultra-high strength tin plated steel hex core
Paradigm ultra-high strength tin plated steel plain strings
Thicker sound
Added pitch stability
Ernie Ball: Papa Het's Hardwired Master Core Guitar Strings (Trailer)
Papa Het's Hardwired Master Core Signature Strings are available through the Metallica.com store starting today (April 26th) and will be available through domestic and international Ernie Ball retailers starting May 10th, 2022.
Sophie Gault (Sophie & the Broken Things) joins Premier Guitareditors and our reader of the month to discuss favorite albums—then and now—as well as new musical obsessions!
#10YearChallenge: What was your favorite album 10 years ago? What's your favorite album today?
Sophie Gault - Sophie & the Broken Things
A: Ten years ago, I was just discovering '90s alt-country and I was listening to Strangers Almanac by Whiskeytown a lot.
Whiskeytown - Houses On the Hill - Austin City Limits 1998
I had joined this band called the Spectacular Average Boys, where I sang harmonies and played rhythm guitar. We used to cover "Houses on the Hill," which I still think is one of my favorite songs ever written. Whiskeytown was a coed band, and I identified with that as the only girl in a band full of guys.
Amythyst Kiah // Wild Turkey
I recently discovered Amythyst Kiah's album Wary + Strange, and I love it. She's such a badass guitar player and singer. I'm always checking out different artists' guitar styles and it's refreshing to see people, especially women, digging in and playing with guts.
Sophie Gault's Current Obsession: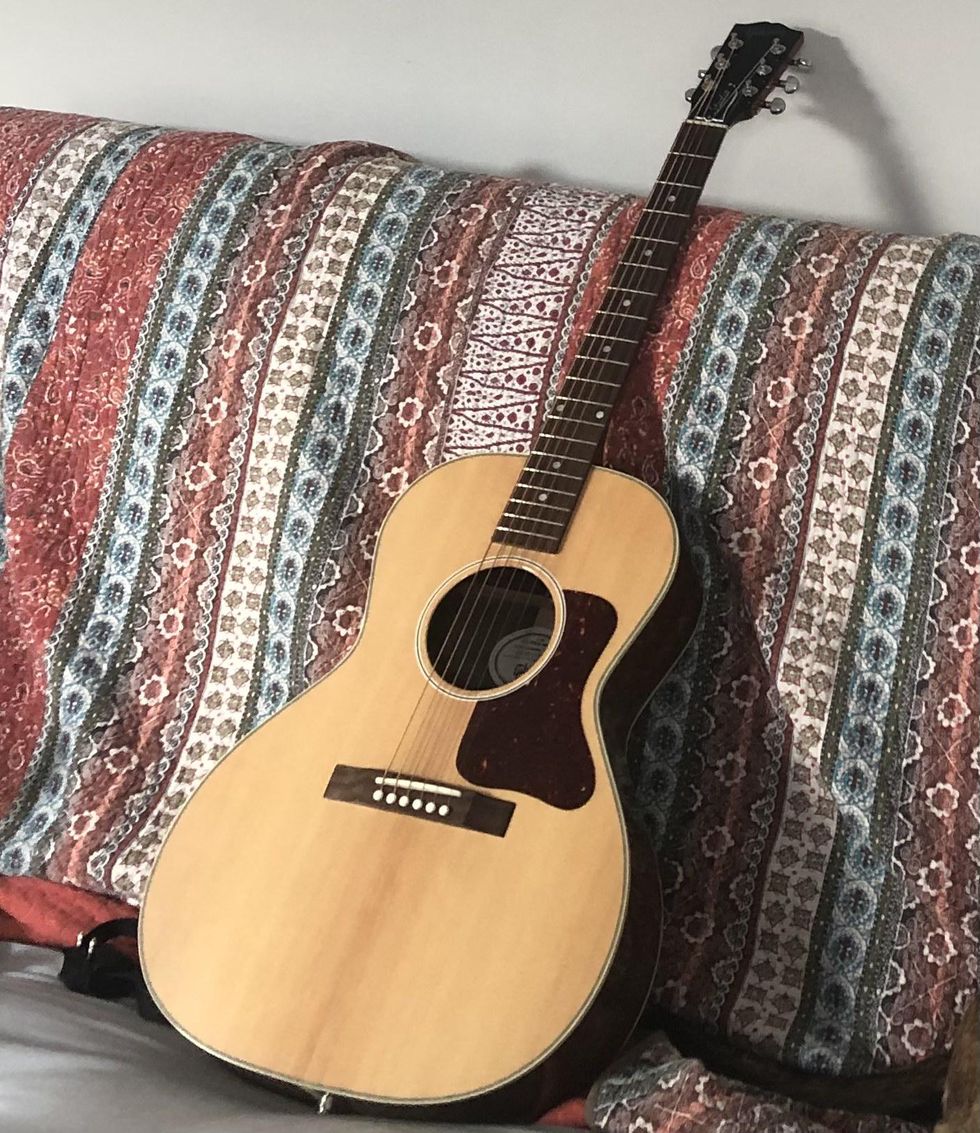 I love my new Gibson L-00 Studio. It's adorable and fun to play with a great snappy and crisp tone. I've also been exploring healthy non-music-related routines lately. I'm obsessed with swimming. I like to go swim 20 laps at the YMCA and then read a chapter of a book in the sauna—right now it's The Master and Margarita by Mikhail Bulgakov. This routine helps calm my nerves and keep me focused so I can enjoy my L-00 with a clear head.
Nedim Kirlic - Reader of the Month
A: I was really into Rush in 2012, and I really liked what turned out to be their last album, Clockwork Angels.
Rush - Clockwork Angels Tour DVD - Clockwork Angels
I can't say for sure that it was my favorite album at the time, but I listened to it a lot.
Shiner - Schadenfreude (2020) [Full Album]
Today, I would say that my favorite album is Schadenfreude by Shiner.
Nedim Kirlic's Current Obsession:
I've been obsessed by Kansas City bands of the 1990s and 2000s, such as Season to Risk, Molly McGuire, Shiner, and The Life and Times. Allen Epley, the frontman of both Shiner and TLAT, taught me how to play a handful of Shiner songs on guitar, and that's very much helped my creativity with my own music.
And that leads me into my other obsession. I moved away from digital modelers and built my first pedalboard as a 40-year-old. I just wanted fewer options, while still maintaining some versatility, because I needed to focus more on playing guitar instead of incessantly tweaking my tone. So, I spent a lot of money on pedals and a few guitars in 2021, and now I have a rig that I'm very happy with and that enables me to make the music that I really enjoy!
Ted Drozdowski - Senior Editor
A: Early each year, I'm a hangover listener. So, in 2012 it was Lulu by Metallica and Lou Reed, and now it's the Black Keys Delta Kream.
Lou Reed & Metallica - Lulu`
The Black Keys - Delta Kream (Full Album) 2021
Ted Drozdowski's Current Obsession:
A while back I was invited onstage by legendary New England blues guitarist Neal Vitullo. Playing with Neal was a joy—gracious and brilliant. That memory reminds me daily of the many world-class musicians, like Neal, who've spent their careers as regional heroes instead of in the international spotlight. So, I've been obsessed with buying music and merch, and contributing to support local heroes everywhere. They've been there for us. Now, we need to be there for them.
Tessa Jeffers - Managing Editor
A: In 2012, my fave was probably Jack White's Blunderbuss. I listened to Mark Lanegan's Blues Funeral quite a lot, too, particularly "Harborview Hospital." I'm forever listening to Mr. White, and he's got two new records coming!
Mark Lanegan Band - Ode to Sad Disco
Jack White "Blunderbuss"
But right now, I'm loving on The Dream by Alt-J and Mitski's Laurel Hell.
alt-J - Hard Drive Gold (Official Video)
Mitski - Love Me More (Official Video)
Tessa Jeffers' Current Obsession:
Making and swapping playlists with a dear friend who lives in Spain. It's inspiring both on the sending and receiving end, and it helps us stay connected over distance. Sharing is caring! My most thrilling artist discovery of late is Tobe Nwigwe, a Houston rapper who's expanding the conversation in all the ways—conceptually, lyrically, sonically, and even visually with his original videos.