Kirk Hammett and Epiphone Unveil Global Release of 1979 Flying V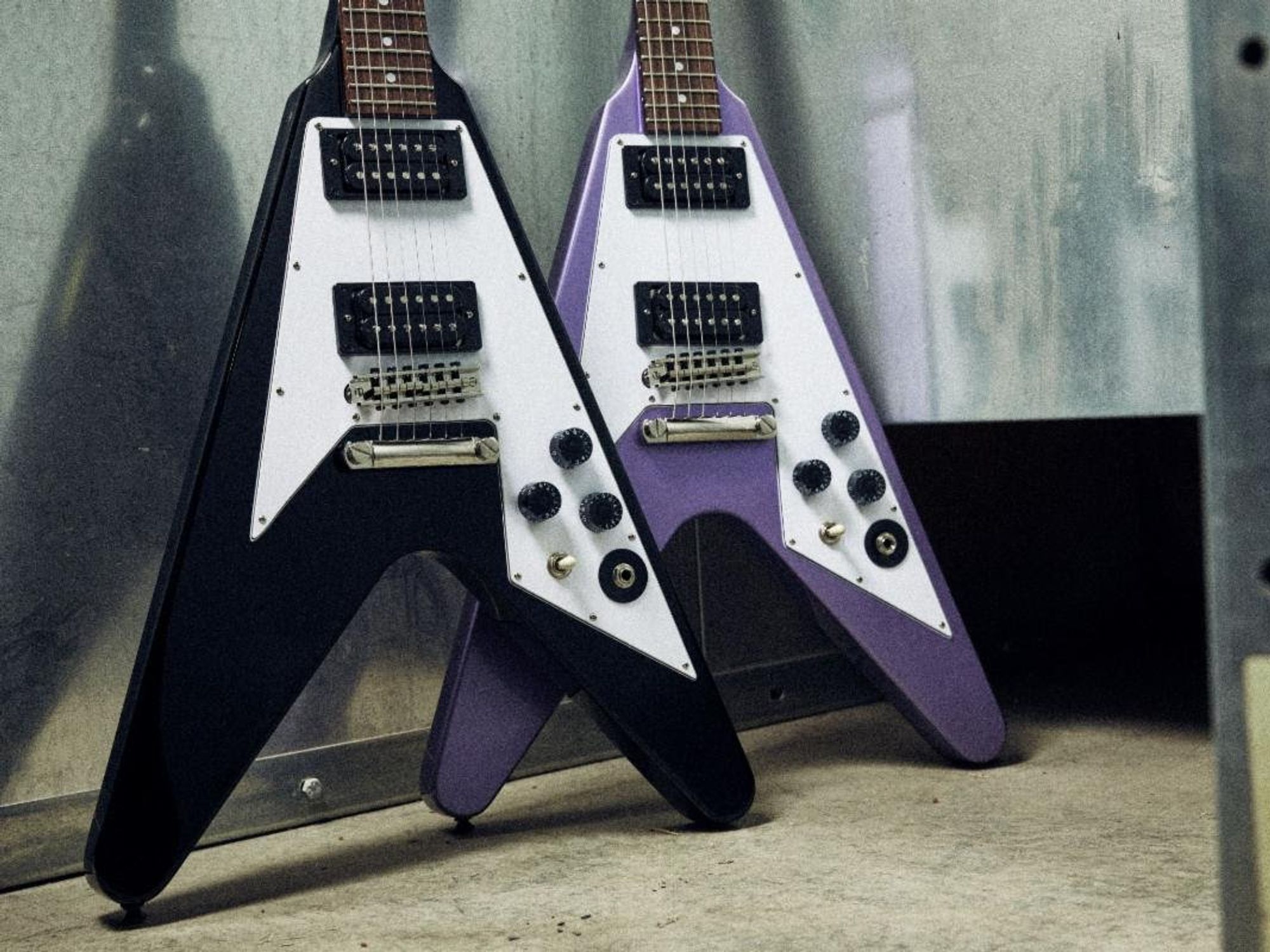 Photo credit: Epiphone
Epiphone unveils its first official global release with the Metallica guitarist.
---
"I am extremely honored to be able to put out an Epiphone Flying V today," says Kirk Hammett. "Epiphone represents great sounding guitars at accessible prices, which is fundamentally important for up-and-coming musicians. I'm beyond pleased that I can offer the '79 Flying V in this capacity. It means so much to me to be able to put good guitars in the hands of young players."
"We're bringing the collaboration with the legendary Kirk Hammett to every stage for the first time through Epiphone, allowing every guitarist to wield the power and passion of Metallica's music." - Jenny Marsh, Director of Global Cultural Influence at Gibson Brands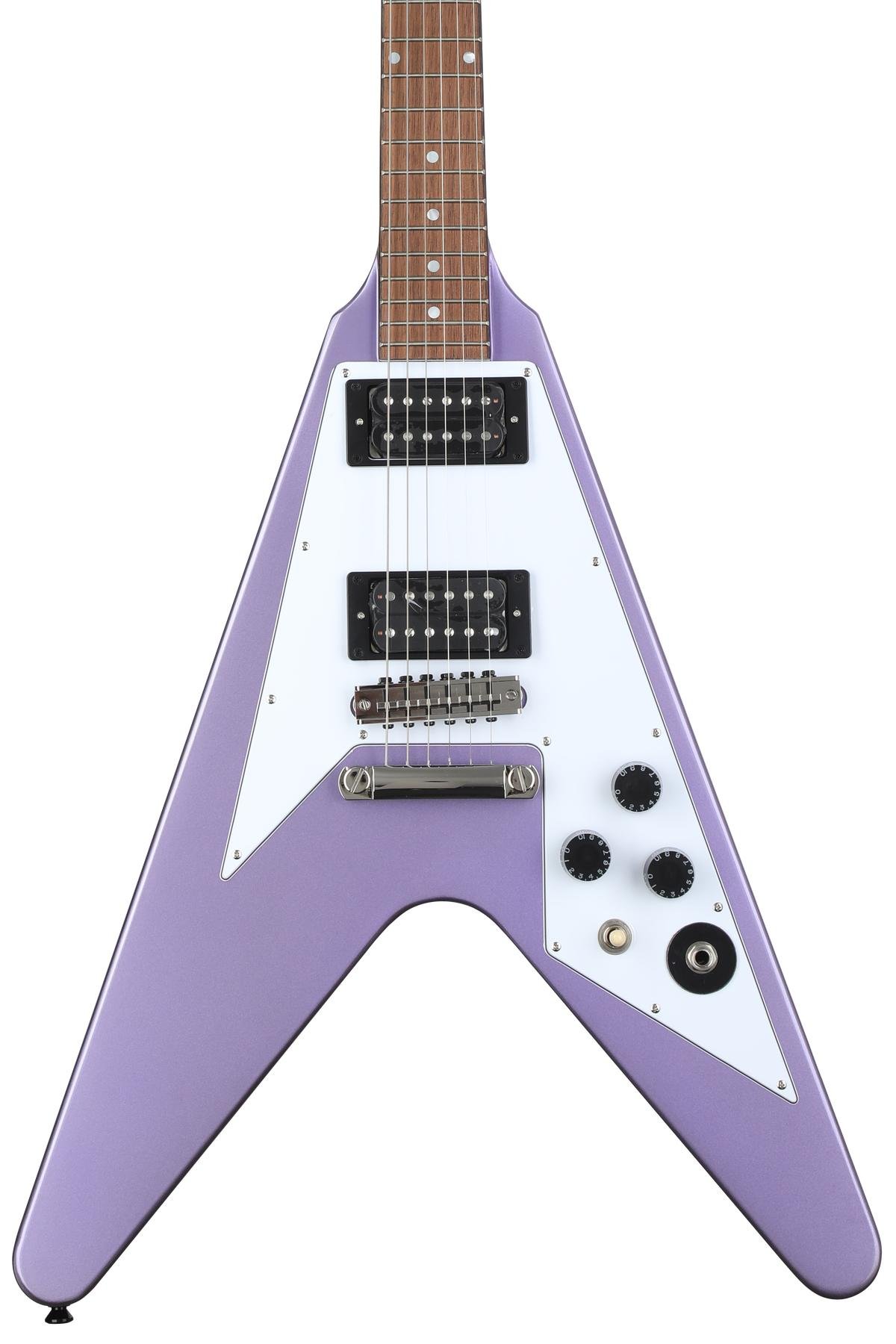 Now Epiphone is partnering with the Gibson Custom Shop to release the Epiphone Kirk Hammett 1979 Flying V, a meticulous recreation of Kirk's prized original. It features a mahogany body, a one-piece mahogany neck with volute, Grover Rotomatic machine heads with "spade" buttons, and a custom bridge. The electronics are also top-notch, with a pair of Gibson USA Calibrated T-Type humbucker pickups wired to CTS potentiometers and an Orange Drop capacitor, and a Switchcraft 3-way pickup selector toggle switch and a 1/4" output jack. A Kirk Hammett logo adorns the rear of the headstock, and a black hardshell case with a red plush interior is also included.
Epiphone
Introducing The Epiphone Kirk Hammett 1979 Flying V