Line 6 Introduces New XD-Series of Digital Wireless Microphone Systems
The XD-series line features four new microphone systems: two handheld cardioid systems and two beltpack systems.
Calabasas, CA
(June 9, 2010) -- Line 6, Inc. announced its new XD-series line of digital wireless microphone systems.
The XD-series line includes two handheld cardioid microphone systems, XD-V30 and XD-V70, and two beltpack systems, XD-V30L and XD-V70L.
All XD-series digital wireless systems feature exclusive Line 6 digital technologies. New DCL (Digital Channel Lock) and PDP (Proprietary Data Placement) technologies provide encoded digital transmissions, govern against interference and audio artifacts, and ensure reliable operation in hostile RF environments.
Whereas analog wireless systems' audio degrade with distance, Line 6 digital wireless technologies ensures zero audio degradation. XD-series digital wireless microphone systems feature full-quality audio specs (10 Hz – 20 kHz RF frequency response, up to 120 dB dynamic range, and 24-bit digital conversion) to the limits of their ranges.
The XD-V30 and XD-V70 feature high-quality microphone models (one in XD-V30; seven in XD-V70).
All four digital wireless systems broadcast in the 2.4GHz band, which successfully avoids interference from high-powered sources. The 2.4GHz band also allows for license-free use worldwide.
XD-V30 and XD-V30L:
6 channels
100-foot range
1/3U rack receiver with internally mounted antennas
metal and polycarbonate chassis
carrying case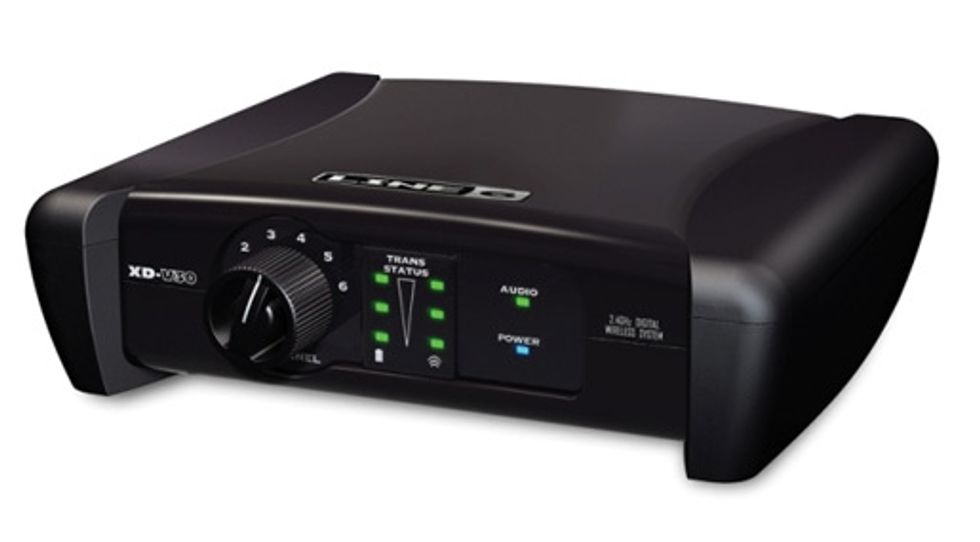 XD-V70 and XD-V70L:
12 channels
300-foot range
1/2U rack receivers with built-in antenna distribution system
heavy-duty metal chassis
Prices:
XD-V30 Digital Wireless Microphone System - $349.99 MSRP
XD-V30L Digital Wireless Beltpack System - $349.99 MSRP
XD-V70 Digital Wireless Microphone System - $499.99 MSRP
XD-V70L Digital Wireless Beltpack Microphone System - $499.99 MSRP
For more information:
Line 6
Source: Press Release