The Musikmesse in Frankfurt is a nice mixture of old friends, new gear and great music
The Musikmesse in Frankfurt is always a great show, and I really enjoy attending every year. It is a nice mixture of old friends, new gear and great music. Thankfully, it is now being scheduled in the spring, as opposed to winter, as it had been in previous years, so the chance of good weather in Frankfurt is much better. This means attendees can sit outside comfortably and enjoy the top acts that perform each year at Musikmesse.

On Tuesday afternoon I boarded the train for Frankfurt, which is only 130 miles from my hometown, so it is not a long ride for me. Even on the train everything is music. I see many familiar faces of musicians and friends from music stores, guitar cases, people singing a cappella – life is good!

Two hours later I arrive in Frankfurt; Music City for the next four days. My hotel is the same one I have booked for the past ten years. I must not be alone, because I always see the same people staying there during Musikmesse. Upon arriving at the hotel I see a few familiar cars in the parking lot, and familiar faces great me as I enter: Burkhard Lehle of Lehle Switching, the guys from VoVox, my friends from Tokai and more, all there, preparing for the start of the show tomorrow morning. The first night goes by quickly, since there is always much to catch up on after a year, but it is okay. The weather is fine and the show starts tomorrow!

As usual, the first day is the best. It isn't as crowded as other days, particularly the Saturday open to the public, and it isn't that loud, which is ideal for checking out cool new gear and having nice chats over coffee and donuts.


---


Here are some impressions from the Musikmesse 2007:



Good vibrations at the main gate



Sunbursts at the Fender booth



Paisley models, too!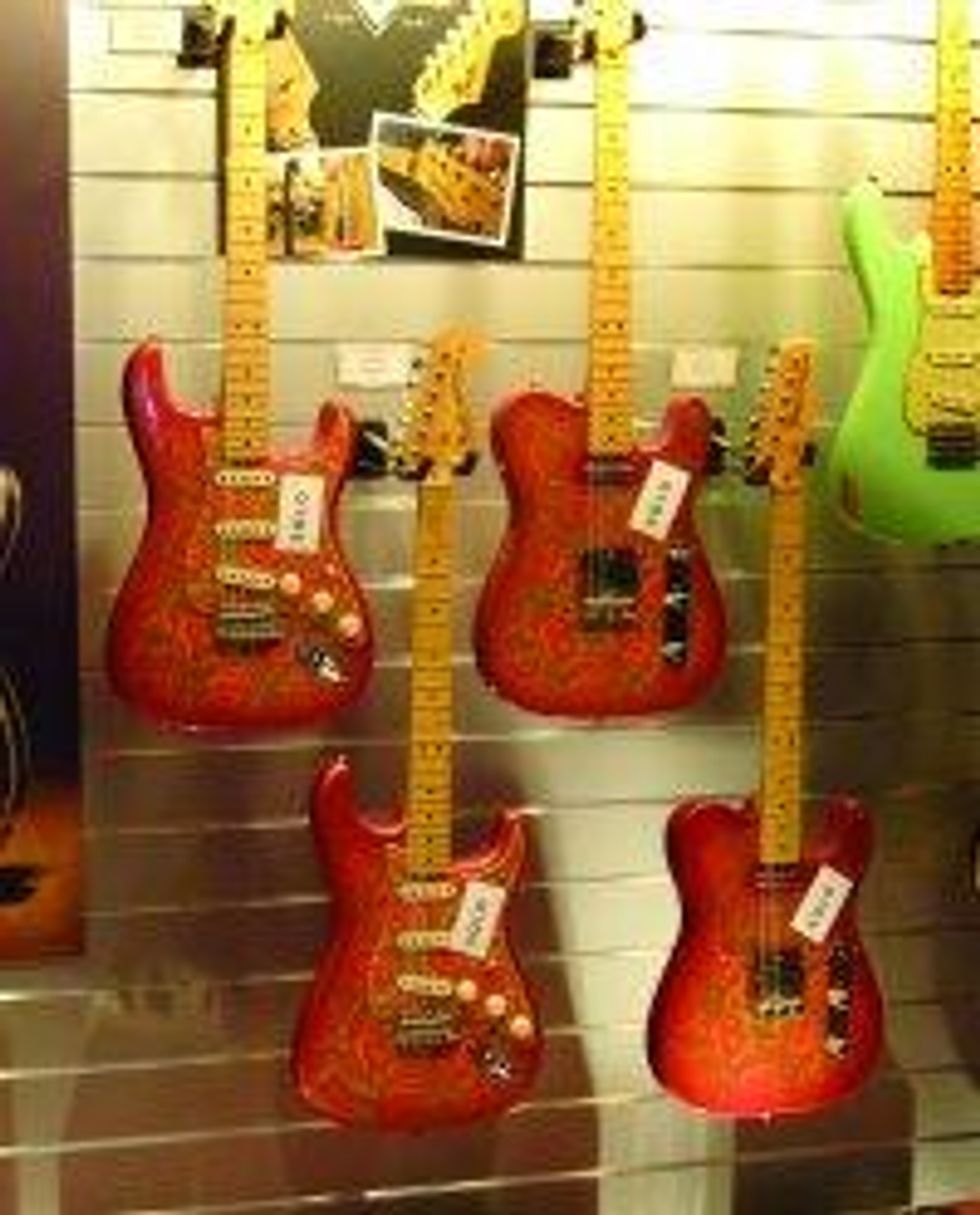 I had a chance to meet the world-famous Kitty



The King even made it to Frankfurt



I had some time to check out the PRS booth



And got to meet the man in person



Crazy stuff



A Swedish folding axe devillain.com



A hole-y guitar



A keyboard-guitar



During my trip, I also ran into many well known faces:


Meeting Greg Koch at the BSM booth



Jerry Donahue, the string bending king of the planet



Stu Hamm, tapping out some cool sounds at the Hartke booth



German pedal steel player Frank Baum



Peter Bursch from the Allstars Band



Peter Diezel with the famous guitarist Albrecht "Ali" Neander



Genius Mike Matthews from Electro Harmonix



All in all, life is good at the Musikmesse!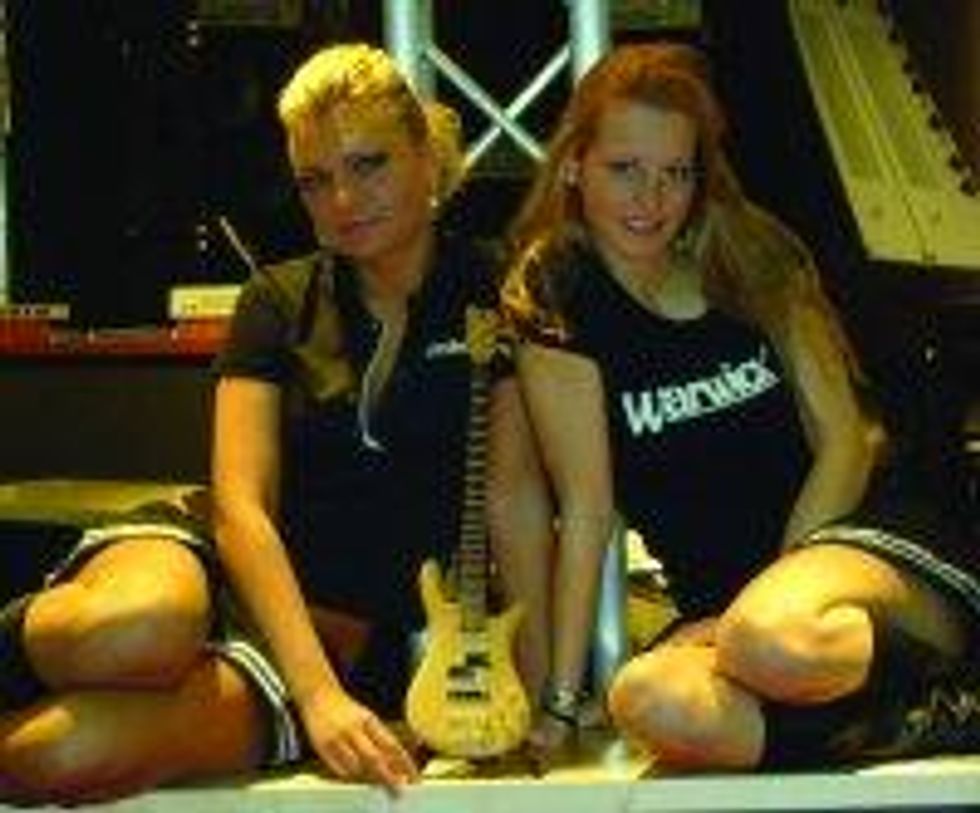 ---
Dirk Wacker has been addicted to all kinds of guitars since the age of 5 and is fascinated by anything that has something to do with old Fender guitars and amps. He hates short scales and Telecaster neck pickups, but loves twang. In his spare time he plays country, rockabilly, surf and Nashville styles in several bands, works as a studio musician and writes for several guitar mags. He is also a hardcore DIY guy for guitars, amps and stompboxes and also runs an extensive webpage singlecoil.com about these things.