Caparison TAT Special FM 6 & 7-String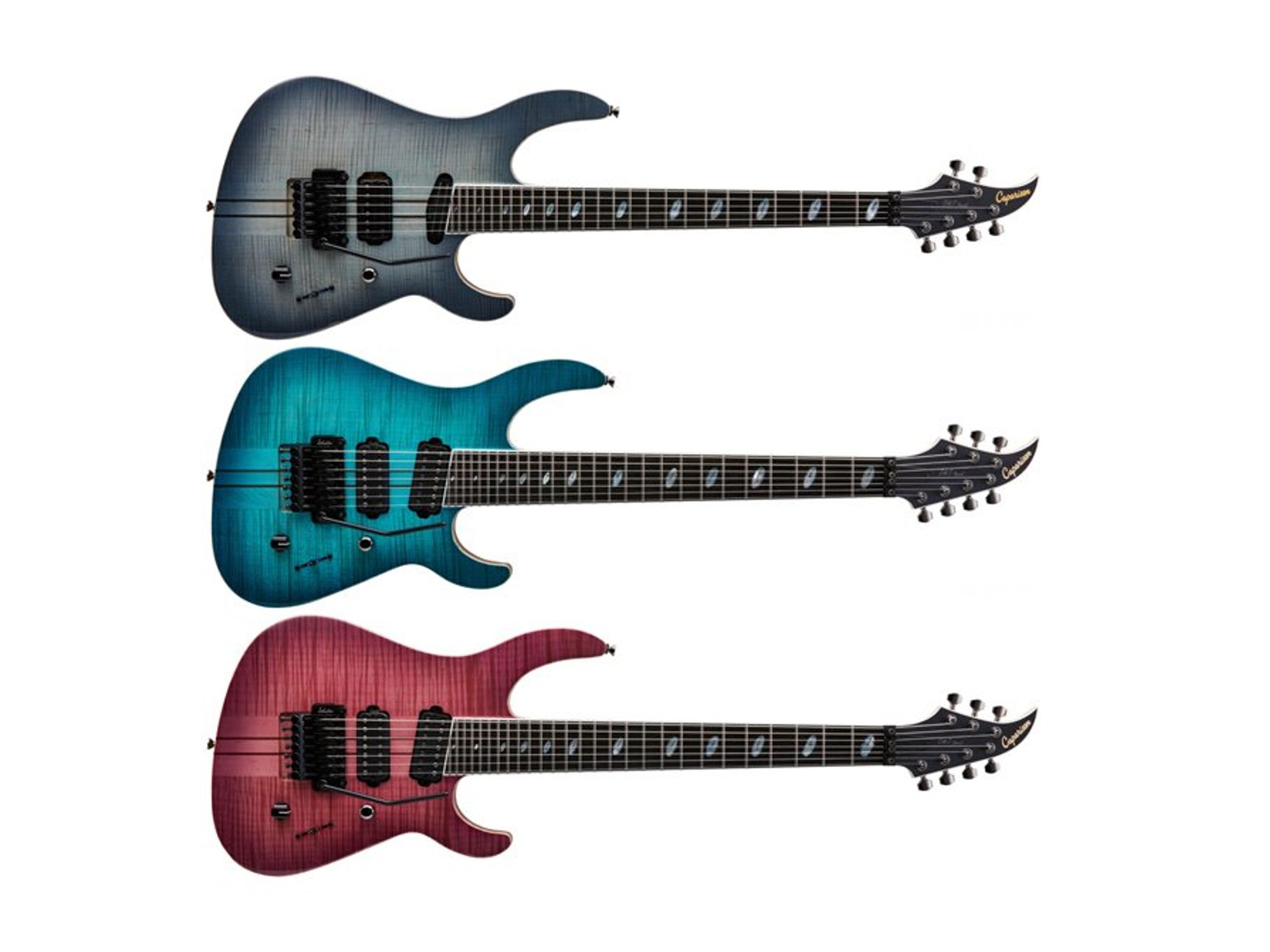 Caparison Guitars announces the new 2023 TAT Special FM, available in 6 or 7 string, and in three new stunning burst finishes, Moonlight, Aqua Burst & Rose Burst.
---
​The back construction of the body has been changed to a premium Australian Blackwood, enhancing its sound quality and giving the guitar a rich and warm tone, with a tight and focused low-end response. The frets have been upgraded with Jescar jumbo stainless-steel wire, providing a sharp and responsive attack, and the Caparison bridge pickup has been direct mounted to facilitate an accurate body resonance transfer. The neck pickup has also been improved, allowing for even tone distribution across all 27 frets.
​The matte finish of the neck smoothly transitions into the Caparison TAT-Specials' body boundary, creating a natural feel between the body and neck for effortless playability. The TAT-Special FM features a flame maple top and through-neck structure, providing a design that is both visually stunning and harmonically resonant. The selected flame maple is a full 18mm thick providing bite and sustain as well as stunning good looks. The smooth 5-piece maple-walnut neck provides the perfect balance of strength, stability, and sonancy.
The 2023 TAT-Special FM features new finishes, Moonlight, Aqua Burst, and RoseBurst three new colors that emphasize the exceptional grain of the carefully selected flame maple tops. The rest of the body has a natural finish, showcasing the unique TAT curve top the striking Australian Blackwood, and the maple-walnut 5-piece through-neck structure.
The Caparison TAT Special FM is priced at US $4,299.
The Caparison TAT Special 7 FM is priced at US $4,599.
For more information, please visit caparisonguitars.com.