DryBell Unveils the Vibe Machine V3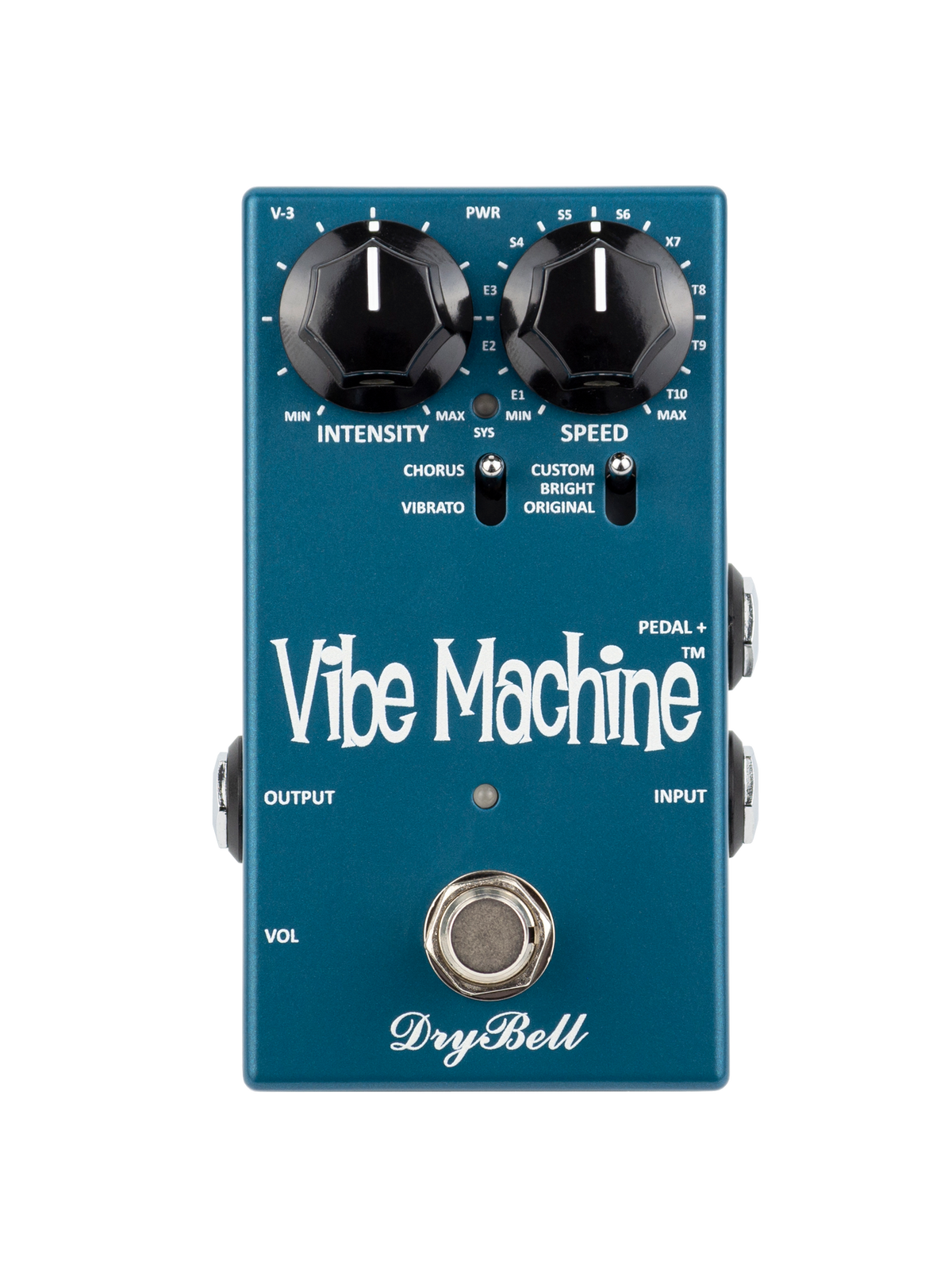 DryBell is pleased to announce the latest evolution of their highly praised modern classic: The Vibe Machine V-3!
The main difference between V-3 and V-2 is in the modulation EQ. V-2 modulates just a slight part of your main tone (mid-range focused modulation), while V-3 blends in nicely with your main tone and modulates it without changing the EQ. V-3 has a wider modulation and brings you more depth. V-3 has its own colorful magic going on.
---
There are 6 'set and forget' side trimmers:
CHORUS (adjusts the 'chewiness' and depth of vibe modulation)
GRIT (overall presence of the V-3)
CUSTOM (adjusts the input impedance)
SYM and RANGE (define the light bulb bias and character/response of the Vibe movement)
VOLUME (boosts your volume above and beyond unity gain)
DryBell Sonic Experience - Featuring brand new Vibe Machine V-3 (official demo)
Each of these controls can help you achieve that classic deep throbbing pulsating sound which can be adapted to any type of gear you use.
The new Vibe Machine V-3 has a several functions that are controllable with any expression pedal or with the DryBell F-1L Footswitch:
CANCEL function (gives you the specific sounding bypass tone of the original Uni-Vibe)
TAP TEMPO feature
Fast/Slow with adjustable Leslie® ramp delay
Two speed function (user defined speed settings)
The Vibe Machine V-3 requires standard 9V, 170mA power supply.
Pricing and Availability
DryBell Vibe Machine V-3 is available for $319.00. Optional F-1L Footswitch retails for $33.00. All products can be purchased directly from the DryBell web shop or from selected dealers featured on dealers page.