Free The Tone Announces the Crunchy Chime and Silky Groove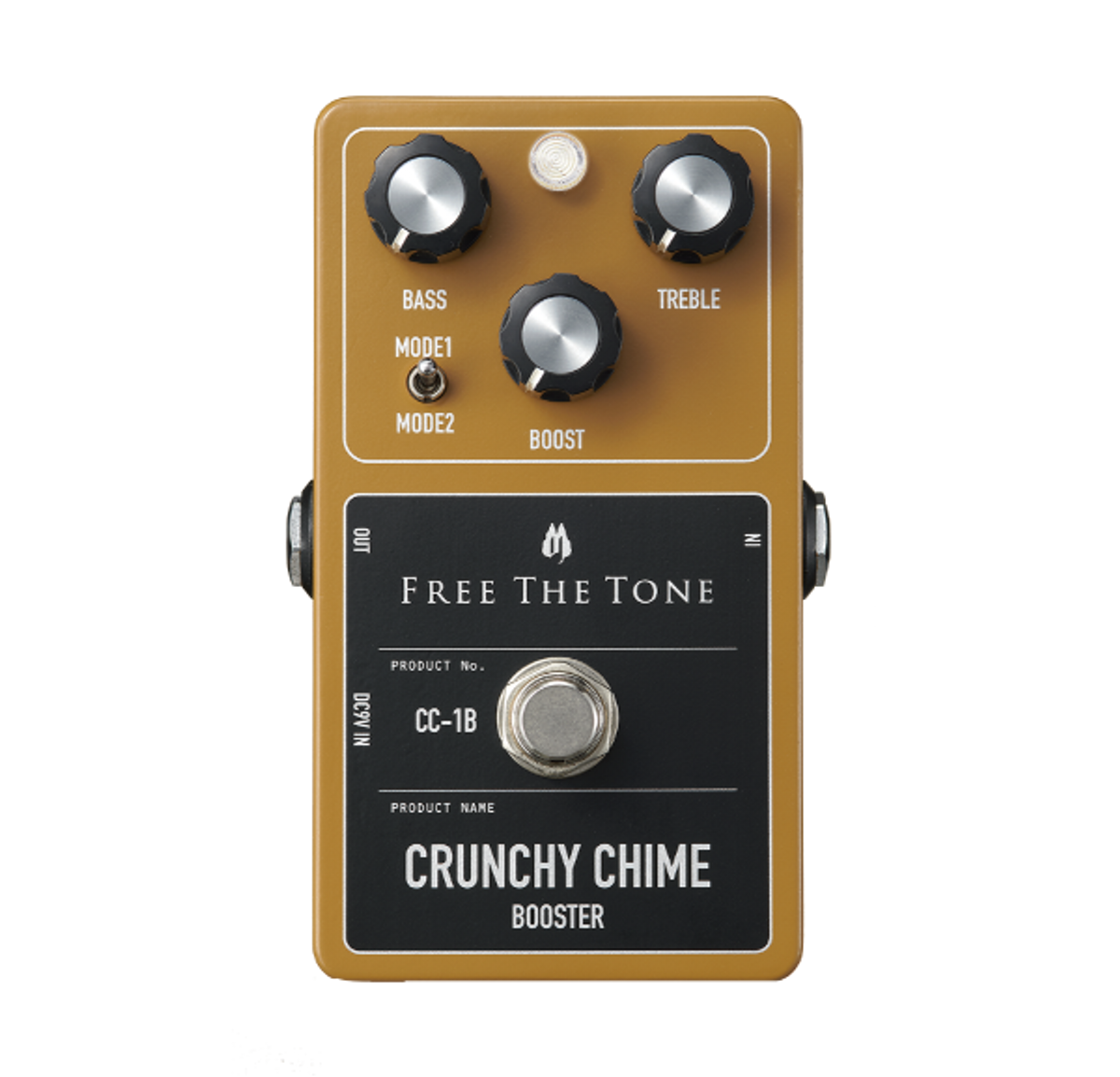 Free The Tone unveils the Silky Groove SG-1C Compressor with silky-smooth and natural sound and Crunchy Chime CC-1B Booster that rings with rich harmonics.
---
Crunchy Chime Highlights
The mode switch selects the boost/cut frequency range of the bass control.
The newly designed equalizer circuit creates natural sound.
The Crunchy Chime can be used as a MID booster by setting both the treble and bass knobs to the cut position.
The boost circuit for volume control has an adjustable range from -16 dB to +17 dB.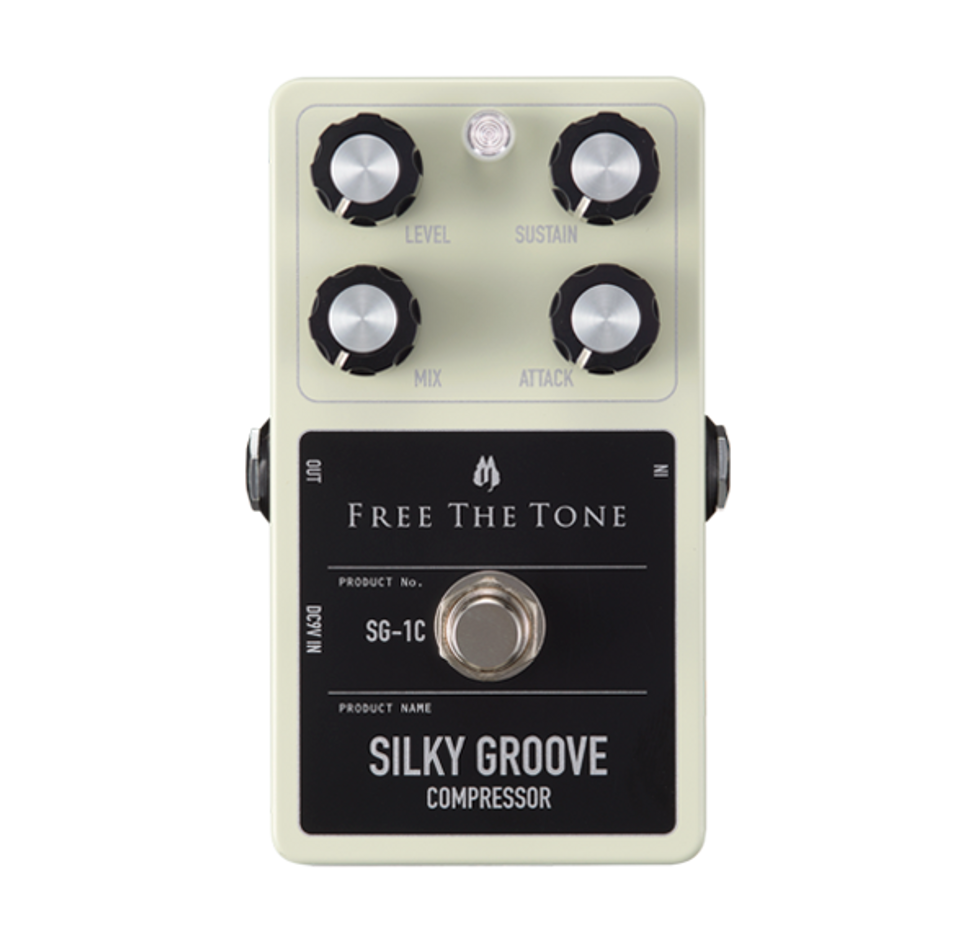 Silky Groove Highlights
The attack and sustain controls of the compressor have an easy-to-adjust gentle curve to prevent rapid changes.
The newly designed dry mix circuit provides a wider range of sound making.
FREE THE TONE's original HTS (Holistic Tonal Solution) circuit is implemented in both pedals. Unlike conventional buffer circuits, the HTS circuit attains both "high sound quality" and "low noise" by performing impedance conversion while fully bringing out sound characteristics of the guitar/bass. The HTS circuit prevents degradation of guitar/bass timbre even when the effect is turned off.
Also, there is no need to worry about phase reversal in both pedals as the output signal is in the same phase as the input signal.
The SILKY GROOVE carries a suggested retail price of $240.00, the CRNCHY CHIME $220.00 and is available through our North American dealers listed at: http:// www.freethetone.com/en/dealers/