Mythos Pedals and Novo Guitars Collaborate on the Air Lane Drive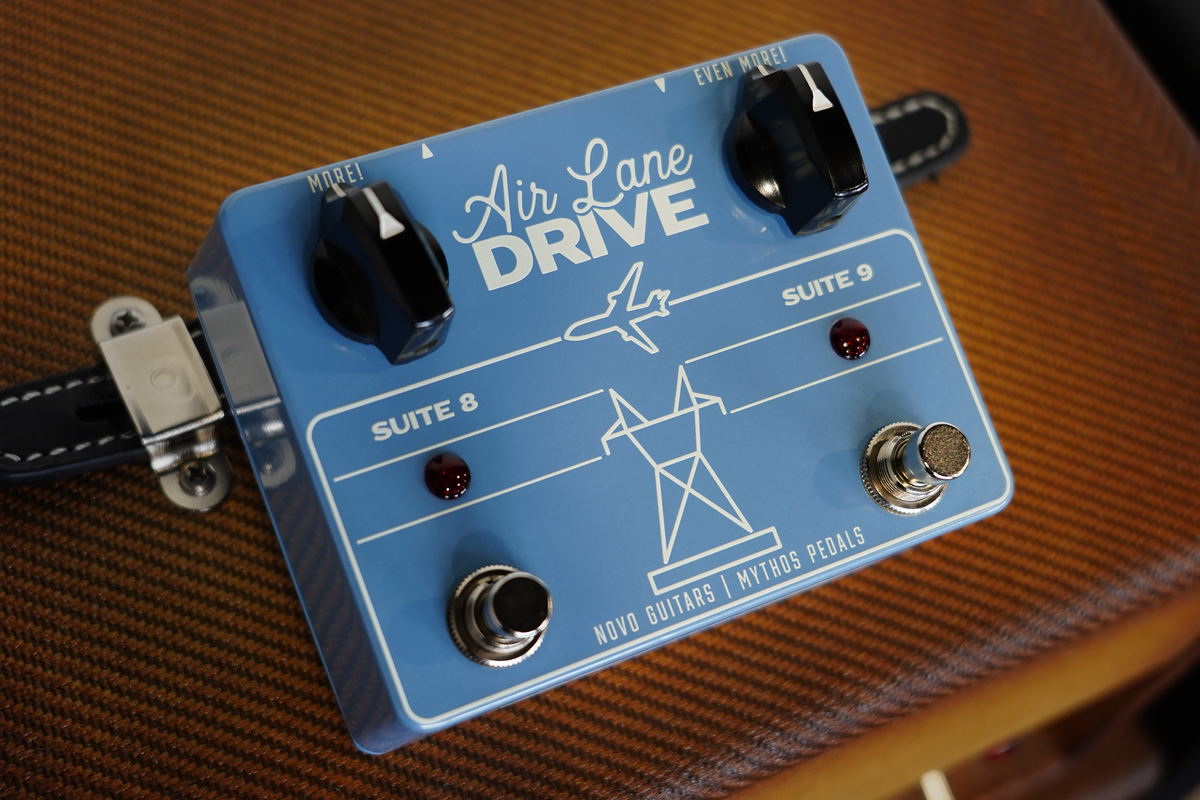 Novo Guitars and Mythos Pedals are proud to release a collaborative two in one overdrive. The Air Lane Drive features two single transistor, hard clipped overdrives circuits that have been tweaked to reflect our sonic tastes. Suite 8 (the Novo side) is a lower gain drive with a pushed low end and extended high end clarity. Suite 9 (the Mythos side) is slightly higher gain with slight bass and treble cut. The MORE! and EVEN MORE! Knobs control gain for each circuit and run the gamut from clean-ish boost to ballsy fuzz like tones.
---
Internally the Air Lane Drive is built with the highest quality through hole parts. WIMA caps, Carbon comp resistors, and NOS Germanium diodes are part of what makes this circuit really come to life and have the interactive sound players come to expect from a Mythos pedal. There are also internal set and forget master volume controls so you can balance each sides output with any setup.
The first batch is scheduled to be released on March 31st, 2022 for $259. Every batch after the first run will be a new color made to match different Novo guitar finishes. The Air Lane Drive will be sold exclusively through mythospedals.com.