Quilter Unveils the Superblock US and Superblock UK Amps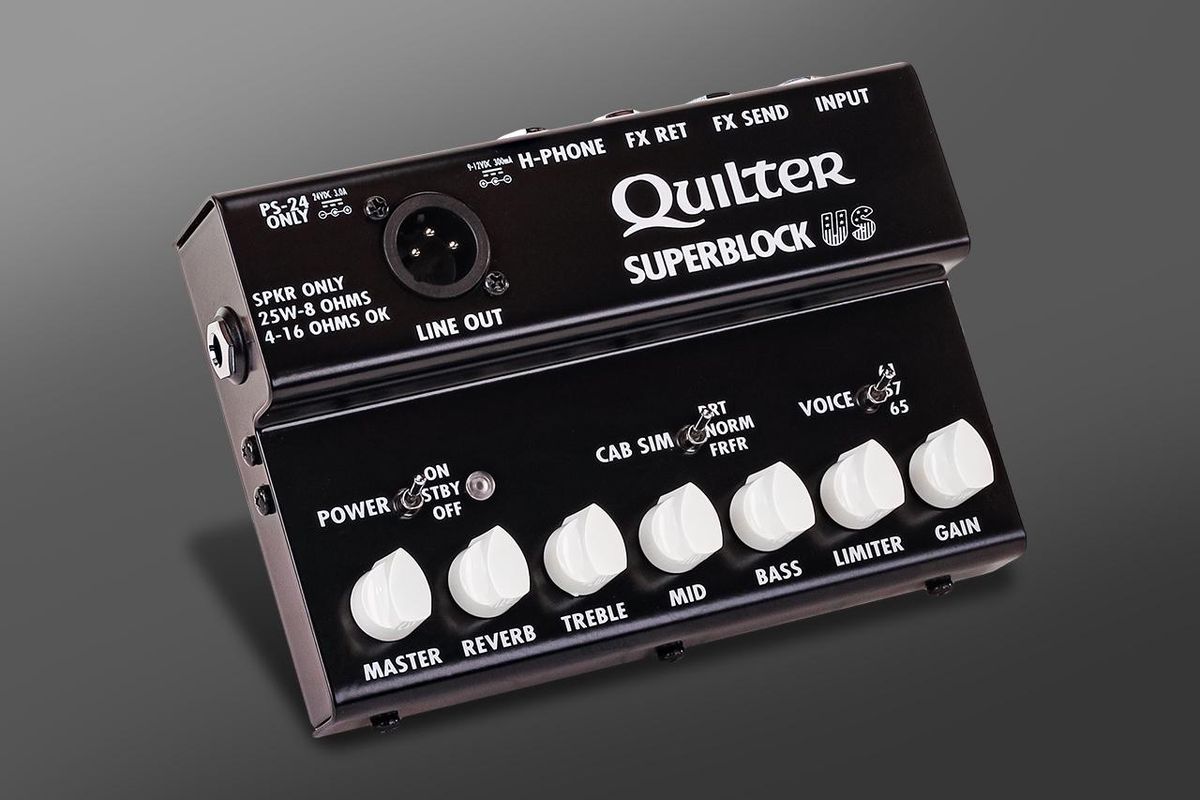 Redefining what can be expected in a powerful and portable amp, Quilter Labs announces the release of the new SuperBlock US and SuperBlock UK amplifiers. Pat Quilter went back to the drawing board and had a breakthrough in his pedal format technology. Quilter Labs is excited to offer all of their tonal secrets in the pedal format for the first time.
---
The SuperBlock US features the same three voices as the popular Aviator Cub: Tweed, Blonde, and Blackface era American voices. While the SuperBlock UK features three new voices: 1979 JMP, AC Norm, and AC Top. This is the first of our amplifiers to feature AC voicings.
Both amplifiers are as capable as 25 watt tube amplifiers when powered by the supplied PS-24 power supply and have the option of being powered by a conventional 9 volt power supply for a surprisingly potent one watt of power.
Quilter SuperBlock US
Quilter SuperBlock UK
Features:

Three voices on each amplifier
25 watts of power with PS-24, optional 1 watt mode with 9v power supply
XLR and headphone output with two switchable Cabinet simulations and FRFR mode
Onboard limiter, digital reverb and three band EQ
Includes PS-24 24 volt power supply