Quilter Unveils the Aviator Mach 3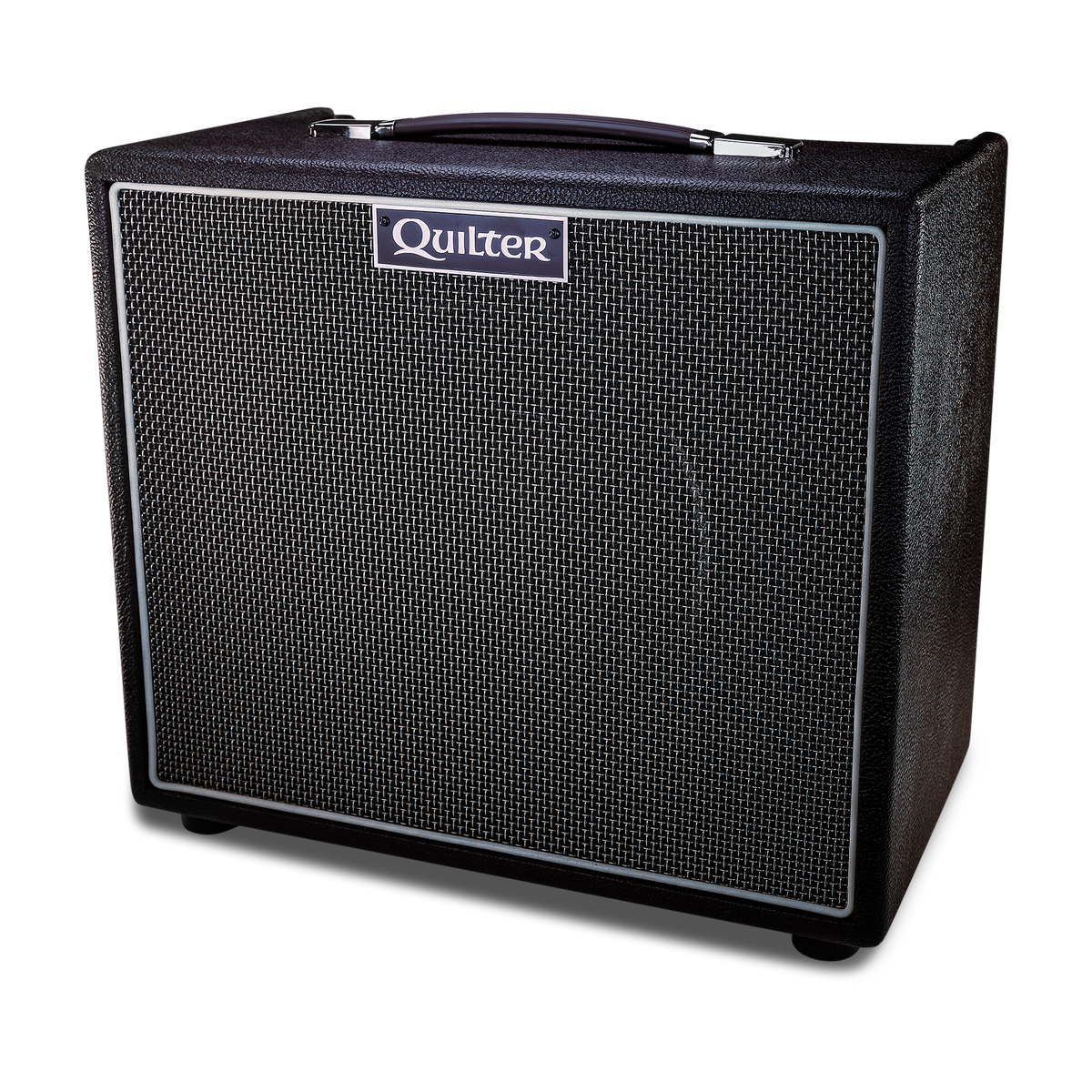 Today's guitarist finds themselves in an ever complicated landscape of performance venues with differing requirements, room sizes, and capabilities where one amplifier simply is not enough to do the job. But rather than build a collection of amplifiers to try to cobble together a solution, Quilter Labs is proud to announce the one amplifier to rule them all.
---
Developed to be the flagship of our product line, the Quilter Aviator Mach 3 just as its name implies takes your tone and power to an all new level while simultaneously keeping the size and weight to the bare minimum. Find yourself outdoors with minimal to no PA? No problem! With 200 watts of power on tap and a 250 watt Celestion Copperback speaker, you have more than enough power on tap to handle even the largest venues. Need a quiet amplifier for a small stage? Unlike other amplifiers, the master volume delivers punchy, glorious tone at any volume. Find yourself on a silent stage? The onboard separately controlled cabinet simulated signal out lets you plug straight into the mixer without sacrificing tone.
A true 2 channel amplifier, you can structure each channel with a separate amplifier voice, gain structure, and EQ setting, or use them both simultaneously for a wet/dry sound. With separate speaker volume and signal output controls this may be the world's first guitar amplifier to enable guitarists and front of house engineers to coexist peacefully. Using space age neodymium magnet technology, we are able to reduce the weight of the amplifier while simultaneously increasing power and efficiency. Based on Quilter's patented technology, the Mach 3 delivers a full 200 watts of tube-like tone from our internal 400 watt power engine. This is not a clever "modeling amplifier", this is full tube-like glory in an all analog form designed by a mad scientist locked away in his home during the Covid lockdowns.
The Aviator Mach 3 will be available in two formats, a 12 inch combo, and a head version. Priced at $1,299 US for the combo, and $799 for the head, it's like buying 6 classic amplifiers for the price of one!
We already shipped them to our dealers so that you won't feel awkward when you call and hear that they "have them on order but they haven't arrived yet."
"The Aviator Mach 3 is the culmination of a lifetime of research by our treasured founder Patrick Quilter." Says company CEO Chris Parks. "It is the swiss army knife of professional guitar amplification and there is simply nothing it is not capable of doing as a guitar amplifier."
For more information:
Quilter