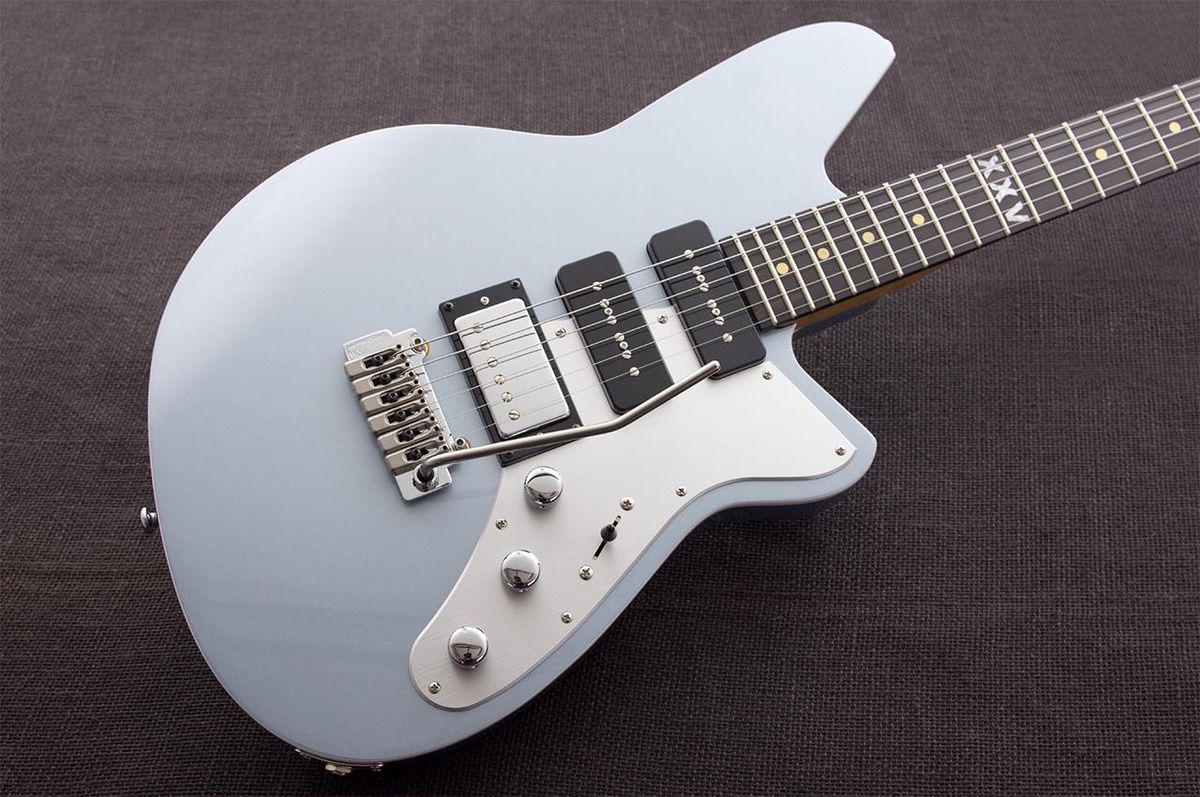 In celebration of 25 years of Reverend Guitars, the company is releasing two guitars and one bass with special anniversary cosmetics.
---
The guitars are the Reverend Six Gun HPP, the Reverend Sensei Jr, and the Reverend Decision P. The models are in Metallic Silver Freeze, have Ebony fretboards with an XXV inlay at the 12th fret, and a brushed aluminum pickguard.
Reverend Guitars is celebrating 25 years of building guitars with a modern-meets-vintage vibe. Legendary guitar designer, Joe Naylor, designs all the guitars. Tech teams meticulously inspect, set up, and hand serial-number each guitar. Every guitar is crafted with a sense of purpose, whether you play in your bedroom or in an arena.
Reverend Six Gun HPP
The Reverend Six Gun HPP is a classic looking guitar with an unusual pickup arrangement. With a humbucker at the bridge, P90s at the middle and neck, and a 5-way switch, players can get many tones. Add the dialed-in Wilkinson trem, and the Bass Contour Control, and this guitar is wild.