ZeroFive Audio Introduces the Lowrider and Voodoo
The new company based in Rennes, France, and founded by a recording and mixing engineer, is starting operations with the launch of a pair of original designs born from an idea: turning studio mixing techniques into effect pedals.
---
ZeroFive Audio has introduced two innovative new pedals: The Lowrider EQ and Voodoosaturation effect.
Lowrider
The Lowrider is an equalizer pedal based on a legendary studio machine, the Pultec EQP-1A. The circuit impacts low frequencies in an almost magical fashion and is configured to apply a famous setting, known as the Pultec Trick by sound engineers.
Pricing is 199€ + Shipping.
Adjustable low-end response with a unique studio EQ curve that no other device offers
Intuitive and powerful controls
Deep bass, clean tone
Intended for bassists, but incredibly powerful on guitar and synth too
ZeroFive Audio Lowrider audio demo
Voodoo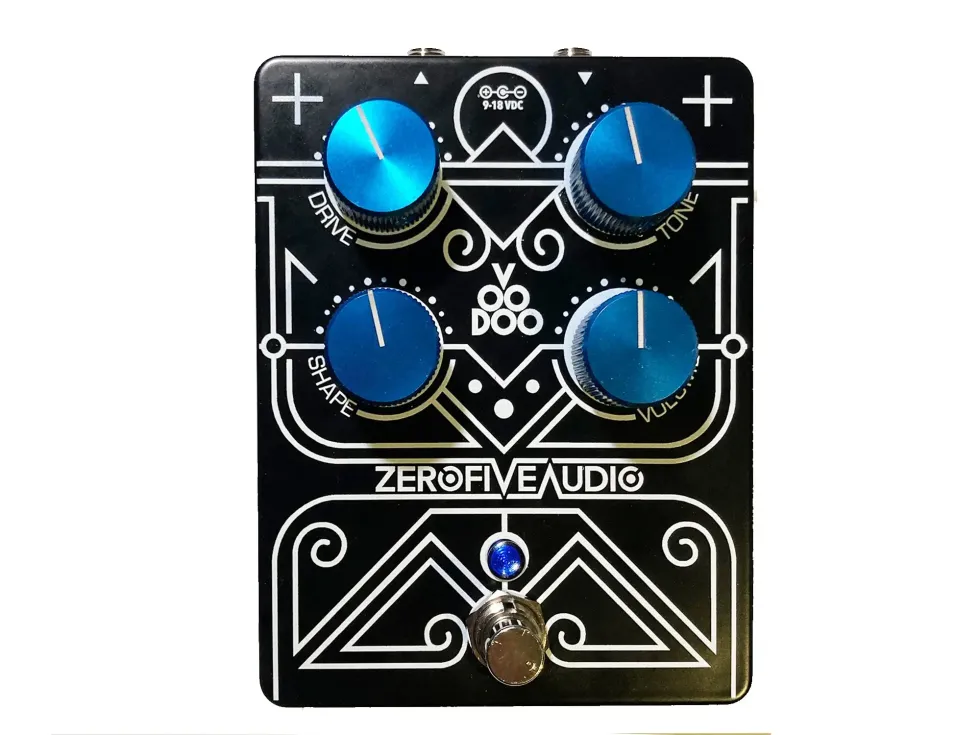 The Voodoo pedal's circuit is a full bandwidth saturation device, inspired by a studio mixing technique, which consists in boosting afrequency zone before the saturation circuit, and applying the opposite cut after it. It allows not only for a wide variety of sounds,but also solves a few problems of the classic saturation pedals.
219€ + Shipping
Unique one knob sweepable pre and post-EQ (British studio console EQ-type)
Give character or radical saturation to a frequency zone, while maintaining the integrity of the rest of the signal and good tonal balance
Allows a wide variety of textures, from tape-like compression to transparent OD, distortion, heavy fuzz and of course everything in between
Stacks very well with other effects Saturate your signal while maintaining clean and powerful low-end: very effective on bass and synth
ZeroFive Audio VOODOO guitar Demo