November 2007 DVD Roundup
Ah, the documentary – while the word can conjure up painful memories of vapid educational films or hours stuck in an art-house theatre learning about the life and times of
Ah, the documentary – while the word can conjure up painful memories of vapid educational films or hours stuck in an art-house theatre learning about the life and times of Bob Ross, we're here to prove that documentaries can indeed rock. For your viewing pleasure, we present three DVDs that will provide both knowledge and entertainment.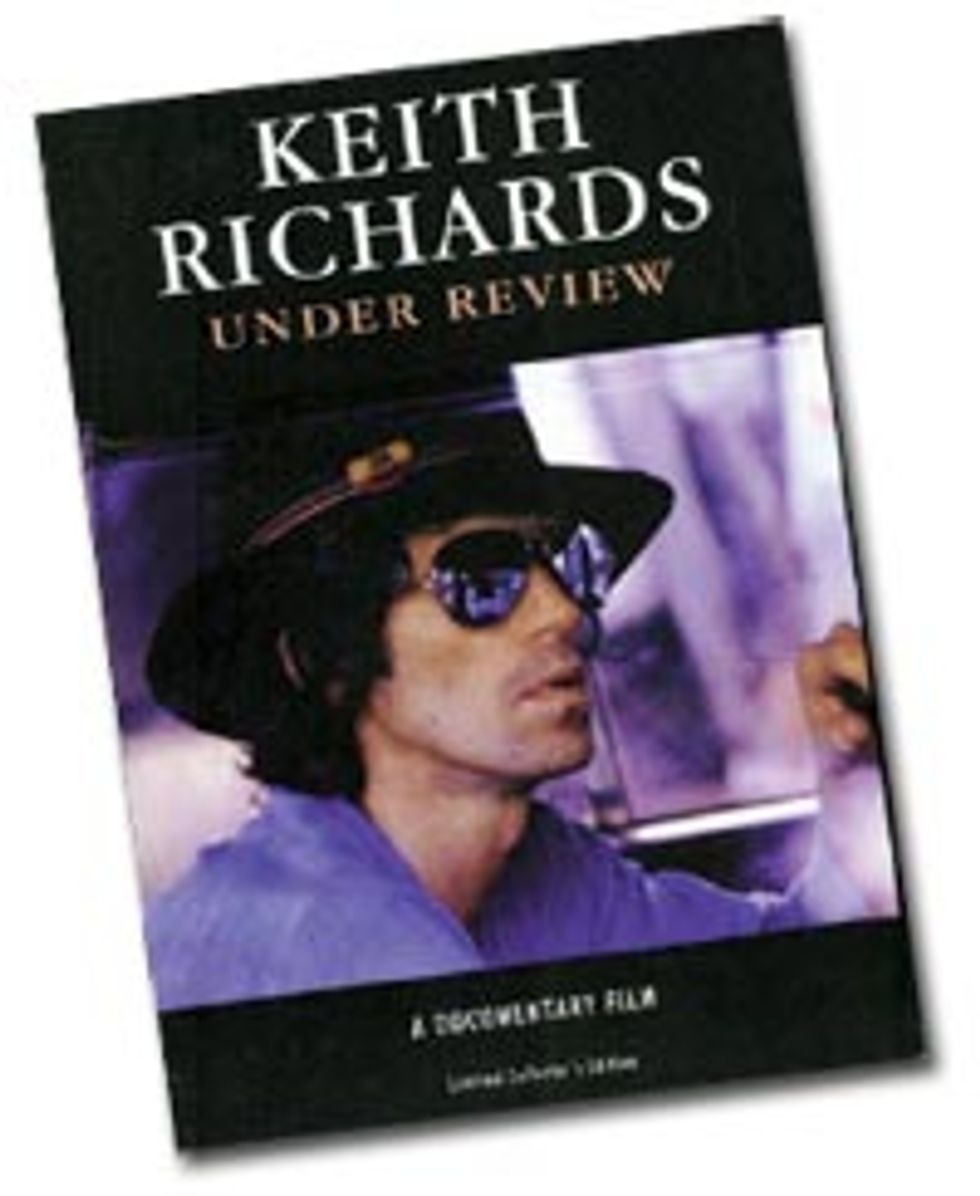 Keith Richards – Under Review
The intro of this documentary doesn't bode well for things to come, with a Richards-esque – rather than genuine Keef – riff playing beneath the voice-over, giving the viewer the impression of a long two hours ahead. Luckily, it seems it's a case of a small budget rather than lack of vision.
Refreshingly, the focus here isn't so much interviews with Mick and the rest of the band, or ex-wives and girlfriends, or even with Keith himself, although they are present; it's about how Keith affected change, first within the band, then with the band's music, and ultimately within popular culture. Let's face it – even today, at the height of elegantly-wasted couture, if the Toronto-bust-era Keef walked by, heads would still turn.
Having sat through and read many bios of the man, as well the Stones, I was surprised at the amount of knowledge I had gleaned by the time the credits rolled. The interviews in Under Review rely on those who were within Keith's periphery during the Stones' heyday; among them critics Anthony DeCurtis and Robert Christgau of Rolling Stone magazine. Christgau, in particular, makes some of his trademark laser-like insights throughout, and DeCurtis is just plain funny.
Other standouts include interviews with rock critic Chris Welch and biographer Kris Needs, who both offer insights that only people close to Richards could offer: Keith as a family man and a junkie, a musician and a husband, a man willing to live with his choices and their outcomes. Interviews with legend Bernie Worrell – P-Funk founder and member of Richards' X-Pensive Winos – are alone worth the price of the DVD.
Oddly, some seemingly key points are conspicuously absent: a few major albums,
Black and Blue
, Ronnie Wood's first Stones foray, and the last commercially and artistically well-received Stones album, Tattoo You, aren't even mentioned. Additionally, Some Girls gets slagged pretty hard, whether deservedly so is debatable.
But despite its shortcomings,
Under Review
is thoroughly enjoyable, and easy to recommend to any Keith Richards aficionado, or anyone wanting to learn more about the man behind the legend. -JE
$19.95
mvddistribution.com
---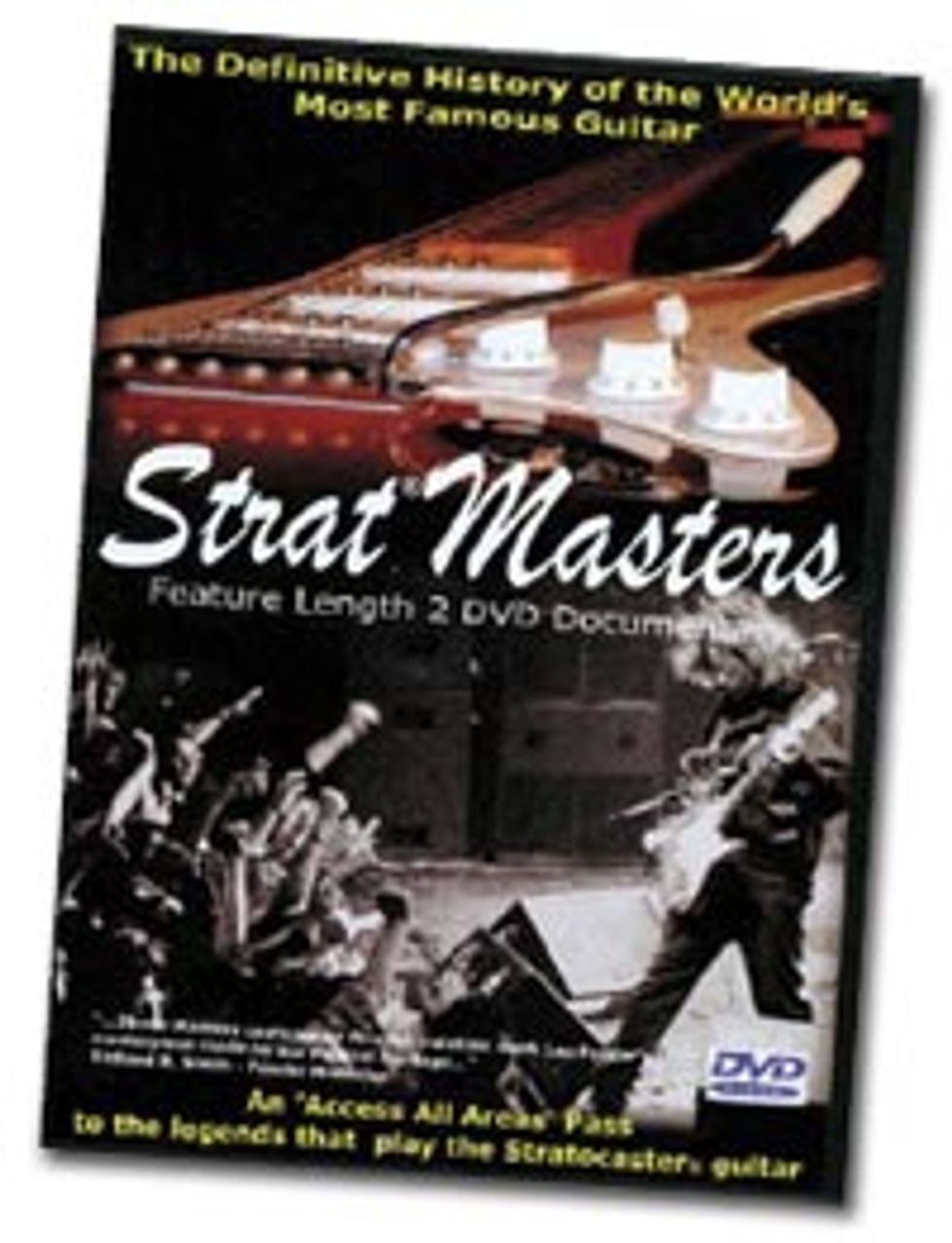 Strat Masters
This video opens upon the late Rory Gallagher playing some delicious slide on his workhorse Stratocaster. As the notes ring through your ears, there's a distinct feeling of this is going to be good. And for the most part, Strat Masters, a two-disc epic of a documentary about the most famous instrument to emerge from Fullerton, California, doesn't disappoint.
The bulk of the film consists of interviews with famous Strat aficionados – heavyweights like Jeff Beck, Mark Knopfler and Robert Cray show up to pay their respects. While generally enlightening, this reliance on artist interviews is a real double-edged sword; there are some hilarious moments spent with Ry Cooder (When asked if the guitar changed the world: "The electric guitar made a huge difference to the world – Jesus!") and some great stories from Bruce Welch, but there are equally as many longwinded interviews that slow the film's pace and divert the focus. This film is at its best when it covers the guitar that ties all of these musicians together, not the other way around.
Commendably, the film spends a considerable amount of time exploring the technical side of the instrument. There are in-depth discussions, by the artists themselves, about the effects of string gauge on the instrument's sound, the use of the classic 3-way switch to achieve different sounds and the defining traits of single coil pickups – culminating in an oddly-placed trip through Seymour Duncan's factory. For the true gearheads among us who relish discussing scale length and winding techniques, this DVD will provide hours of amazement.
Inevitably, there were some production decisions made that might not vibe with viewers –while Jonah Sithole, an African guitarist with Blacks Unlimited, is featured and Richie Kotzen's first signature model (actually a Telecaster!) is discussed at length, Eric Clapton's Blackie is somehow lost in the mix and there's even less mention of a Strat-toting bluesman known as SRV. The narrow focus and considerable length of this video may leave some players fidgeting in their seats, but for the Fender faithful, Strat Masters is definitely a ride worth taking. -AM
headstockmedia.com
---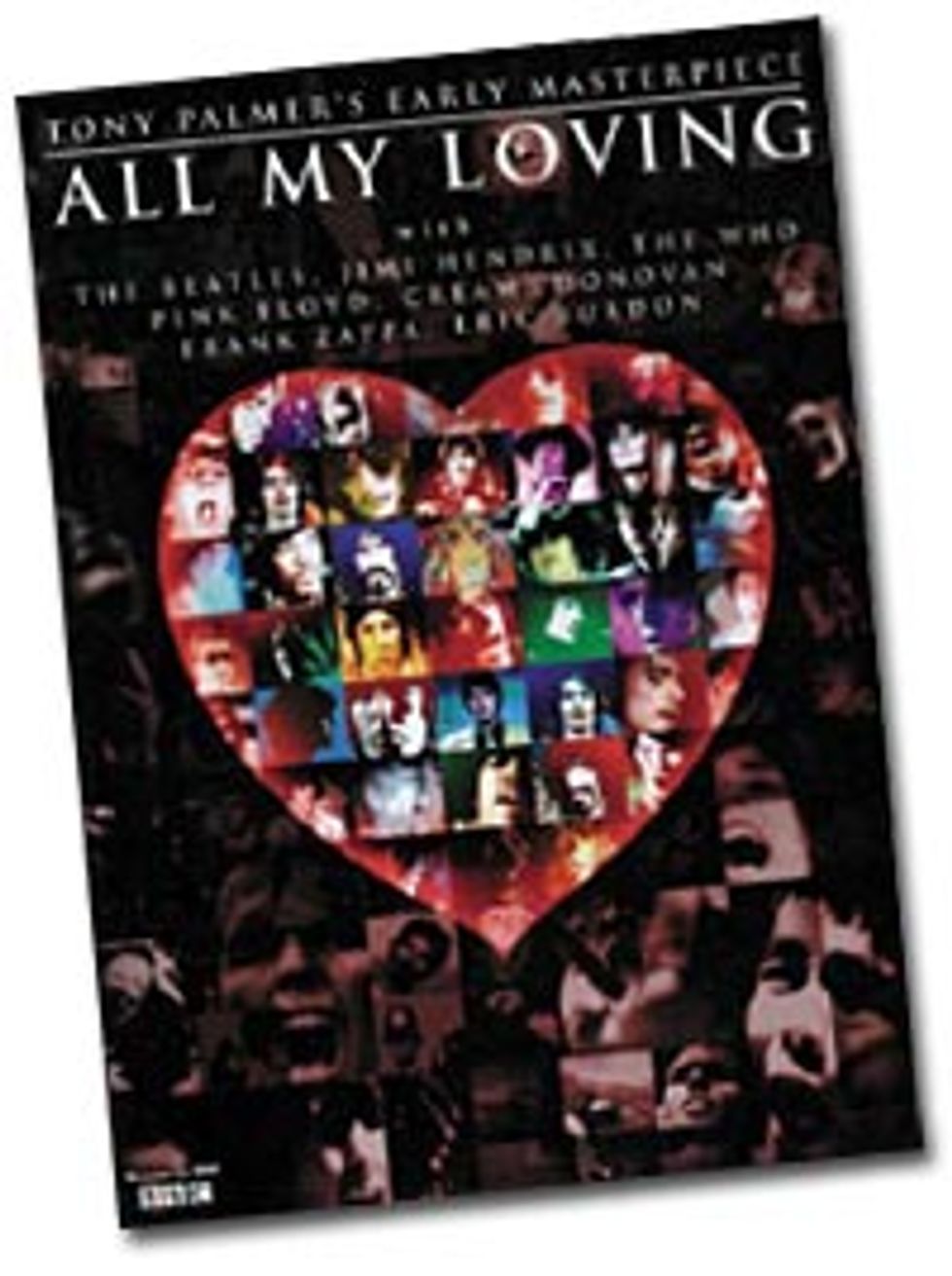 All My Loving
The tone of this documentary of '60s pop culture, originally aired on BBC Television in 1968, is set perfectly by the first shot: the lyrics to the Beatle's "Yellow Submarine" on screen juxtaposed against an ominous Vaughan Williams piece playing underneath, then cutting to an out-of-focus Donovan, walking around aimlessly, evidently unable to comprehend he's being filmed. The remainder of the film continues as a pastiche of seemingly unrelated clips, giving the film an odd sense of cohesion while relentlessly making the viewer feel ill at ease.
Director Tony Palmer successfully keeps the viewer on edge by mixing not only disparate images but disparate sounds as well, never fully revealing whether he's intending to show the importance of the era's pop music or to show how little it mattered compared to a society set on its ear during the height of the Vietnam War. What we do know is that All My Loving is a powerful and often harrowing look at society, pop music, sex, drugs, war, violence and revolution.
The first band we see is Cream, with Jack Bruce's mic continually falling out of the stand during an amazing rendition of "I'm Glad," his mic problems adding to the movie's unrelenting tension. Cream pops up in the film from time to time playing the part of redeemer, with these being among the few times the viewer is given even a partial reprieve from the film's edge.
All My Loving contains an incredible collection of interviews ranging from a fairly lightweight but insightful interview with Sir Paul McCartney to a moresardonic- than-usual Frank Zappa, recalling a run-in with some U.S. Marines during a Mothers' show. Other highlights include an almost surreal interview with George Harrison's mom and Eric Burdon's surprisingly eloquent take on post-LSD '60s culture.
Typical of the film is a shot of a concentration camp prisoner having his head shaved, fading out to a soft-focus image of an opulent chandelier, with that then coming into focus and the camera panning down to A Clockwork Orange author Anthony Burgess, appropriately discussing the disposable nature of both pop music and youth culture at a society gathering.
All My Loving is hard-hitting, edgy, and at times nearly unwatchable, ending up a remarkable movie, with its powerful imagery perfectly underlying both the passion and pretense of the late '60s. –JE
$19.98
mvddistribution.com
---