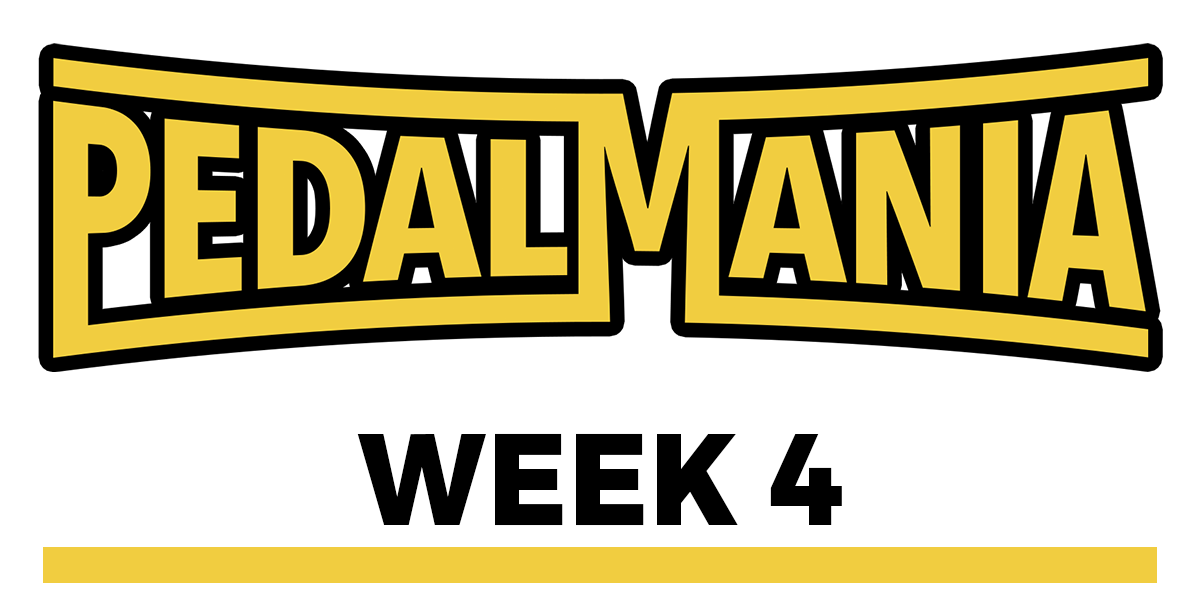 Week #4 is here! You could WIN pedals from one of SIX great brands... including a whole new pedal lineup from Pigtronix!
---
Pigtronix
Gloamer is an all-analog, polyphonic amplitude synthesizer that alters the attack and decay time of any sound source without sacrificing the fidelity of the original tone. Its attack function provides a pick-triggered volume swell: a cinematic "slow gear" effect that is smooth and controllable with variable timing from extremely fast to very slow. The volume swell cycle can be reset at any moment by muting, allowing players to craft bowed string-like lines and chords with ease. Gloamer also features a powerful optical compressor that can add subtle punch or extreme sustain, helping to maintain a smooth volume swell effect even with very long attack times. A Volume knob controls loudness at the peak of the attack cycle, while a master Blend control allows players to layer an uncompressed clean sound in with the volume swell effect. Additionally, when activated, the Decay function causes notes to fade out once the attack cycle is complete. When the decay cycle is completed, an auto-reset function causes the attack to begin again immediately, as long as there is audio input. This allows you to create a wide range of undulating, asymmetrical tremolos at slower settings as well as pulsating stutter effects when using faster attack and decay times.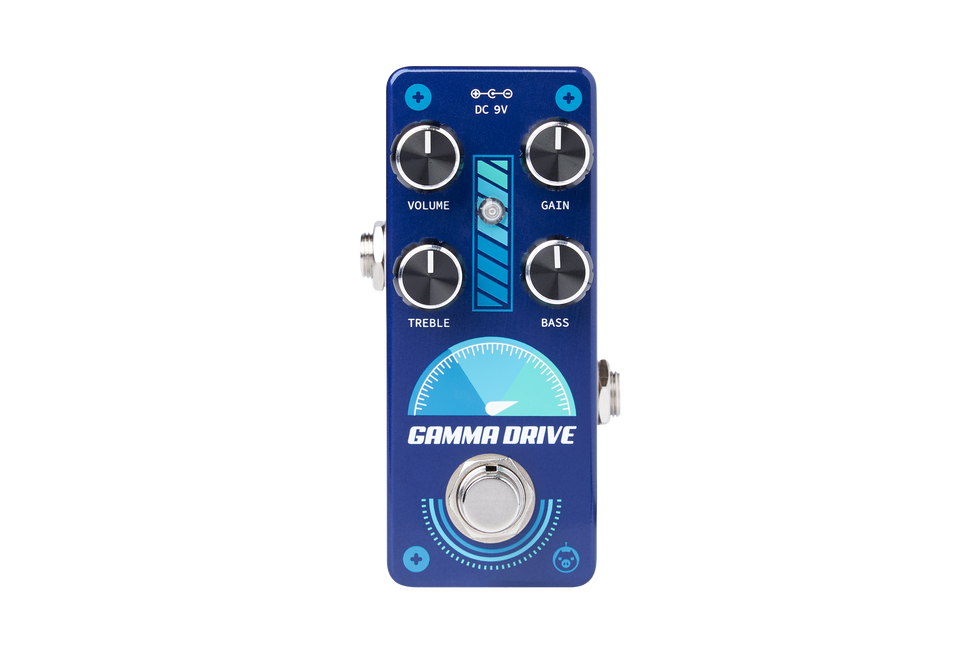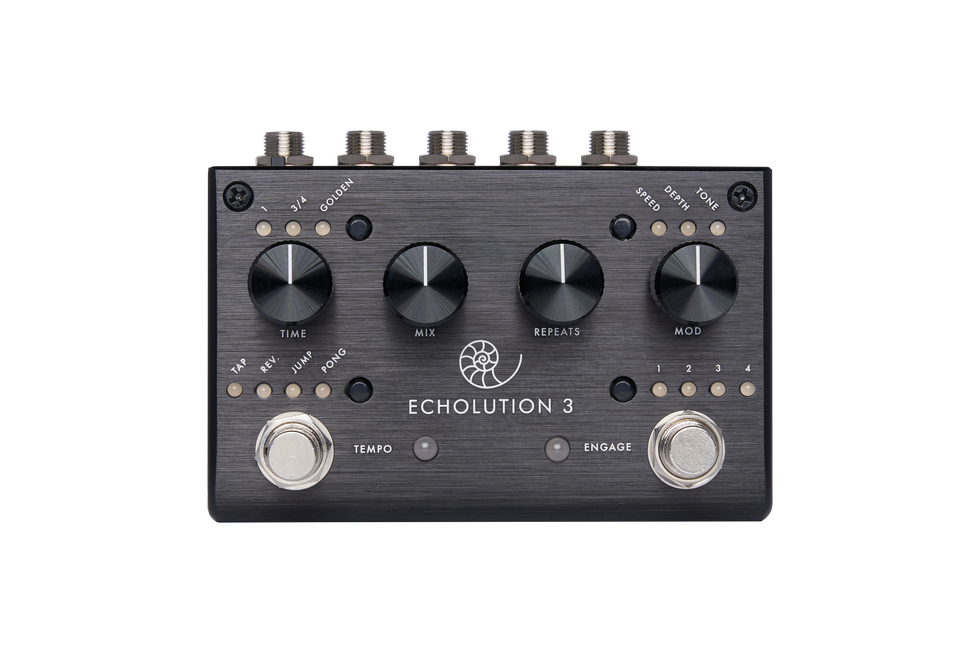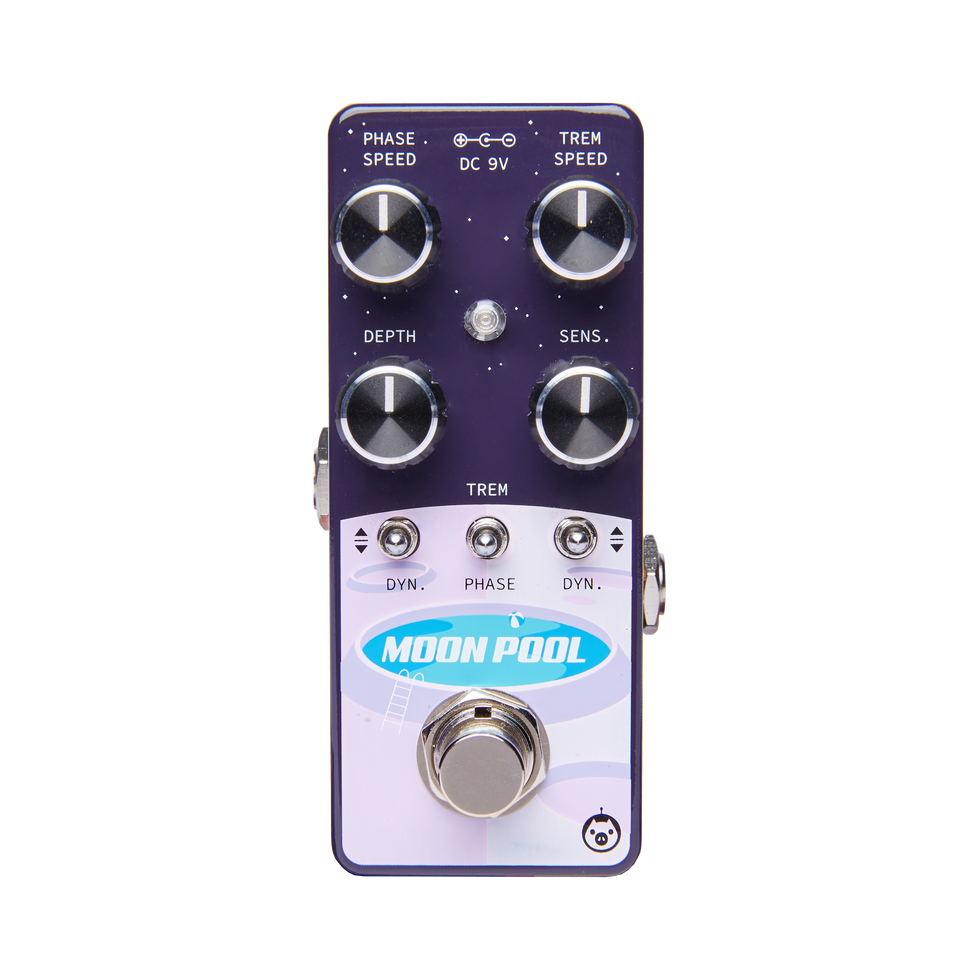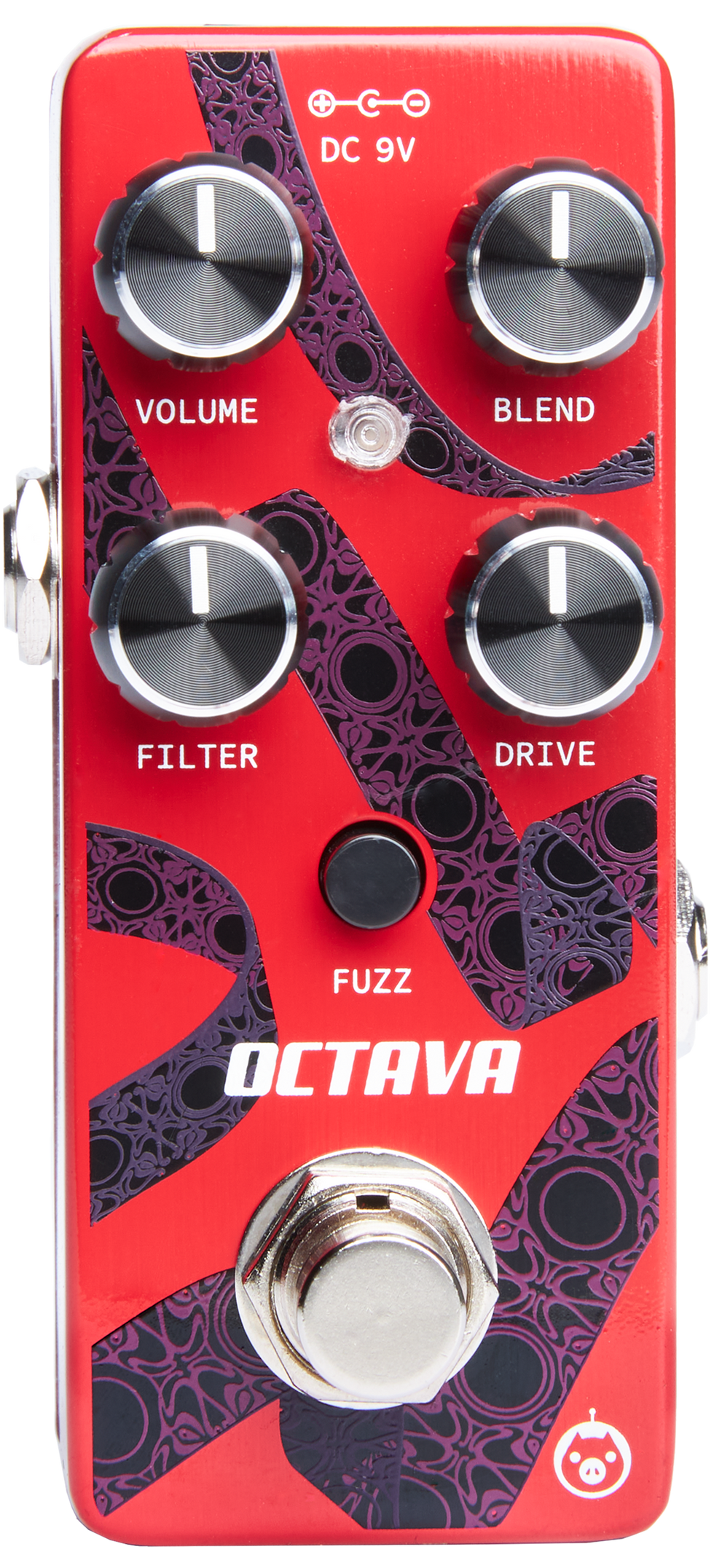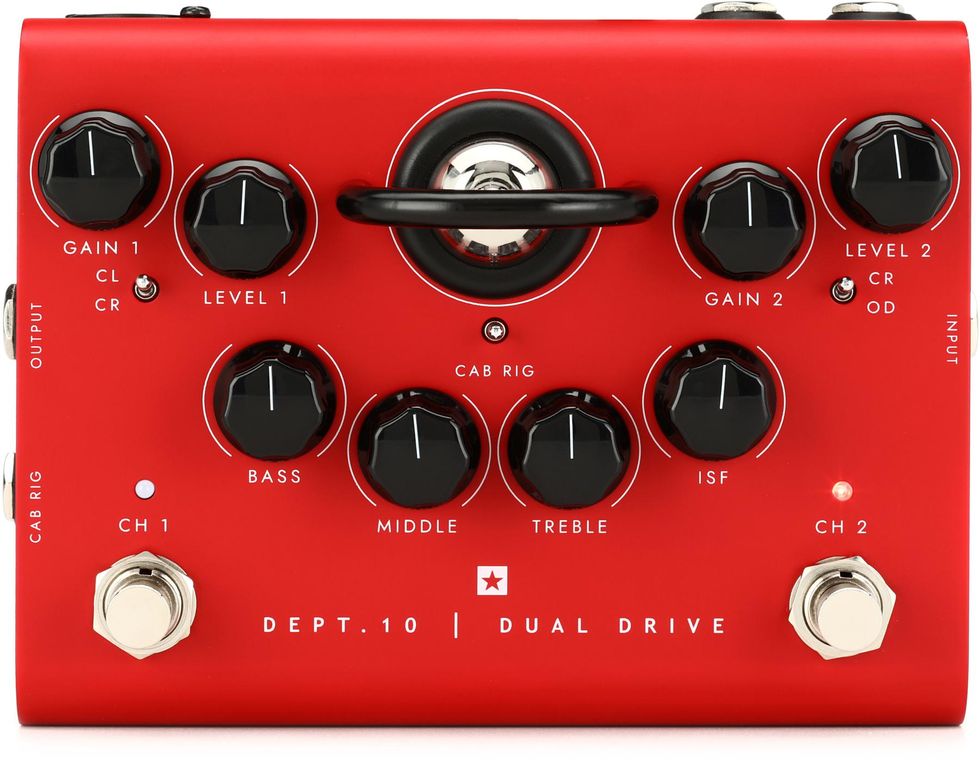 The Dept. 10 pedals combine modern versatility with real tube-driven tones, using an ECC83 triode preamp tube running at 250V at the heart of each pedal. The Dual Drive and Dual Distortion are powerful tube effects, preamps, and audio interfaces, and the Dept 10 Boost is a flexible tube boost, eq, and overdrive.
Blackstar
A JAM pedals favorite for a lot of guitar, bass and keyboard players, the WaterFall is serving as a mainstay on boards of such greats as John Scofield, Nels Cline, Steve Lukather, Anthony Jackson and John Mesdeski for many years now, and has established itself as one of the best analog chorus/vibrato pedals in the market.

It features BBD chips faithful reproductions of the Panasonic MN3207, 2 toggle-switches, the first to select between chorus and vibrato modes, and the other to switch to a "wetter" effect resulting in a deeper, more contemporary sounding chorus, or a more intense, deranged vibrato sound! Max out the Depth and Speed controls to get Leslie-speaker type effects!
JAM pedals

Pedaltrain Classic 2 Pedalboard w/ Tour Case installed with BTPA interface panel for input, output, send, return, and power. Power cable included + BTPA High Definition Straight to right angle instrument cable.
Best-Tronics Pro Audio (BTPA)
One Control Honeybee Overdrive 4K Mini and Mini Custom Versions.

For the 20th anniversary of the original BJFe Honeybee Overdrive, Björn Juhl has now brought the sound of his classic low-gain overdrive to the One Control Mini pedal platform, featuring both the classic Honeybee warm syrupy texture with Modern/Vintage Switch and a special new Custom version, with enhanced gain and a hot crimson finish. Gold finish is classic, Crimson finish is the high gain variant.

One of the most popular customer requests from the original Honeybee OD was for enhanced treble response. While many guitarists love the original "Nature" knob, Björn has equipped the new HBOD4k Mini with both Bass and Treble controls. This new design will enable players to dial the pedal in more easily with a wider range of amplifiers.

After the original run of 200 BJFe Honeybees, Björn started to change the original circuit in response to requests from guitarists worldwide. You can have both flavors of the Honeybee OD with the 4K Mini – simply flip the switch on the side between Vintage/Modern and experience the original sound of both Honeybee circuits in our Mini size enclosure to allow the HBOD4K Mini to fit on any pedalboard setup.
One Control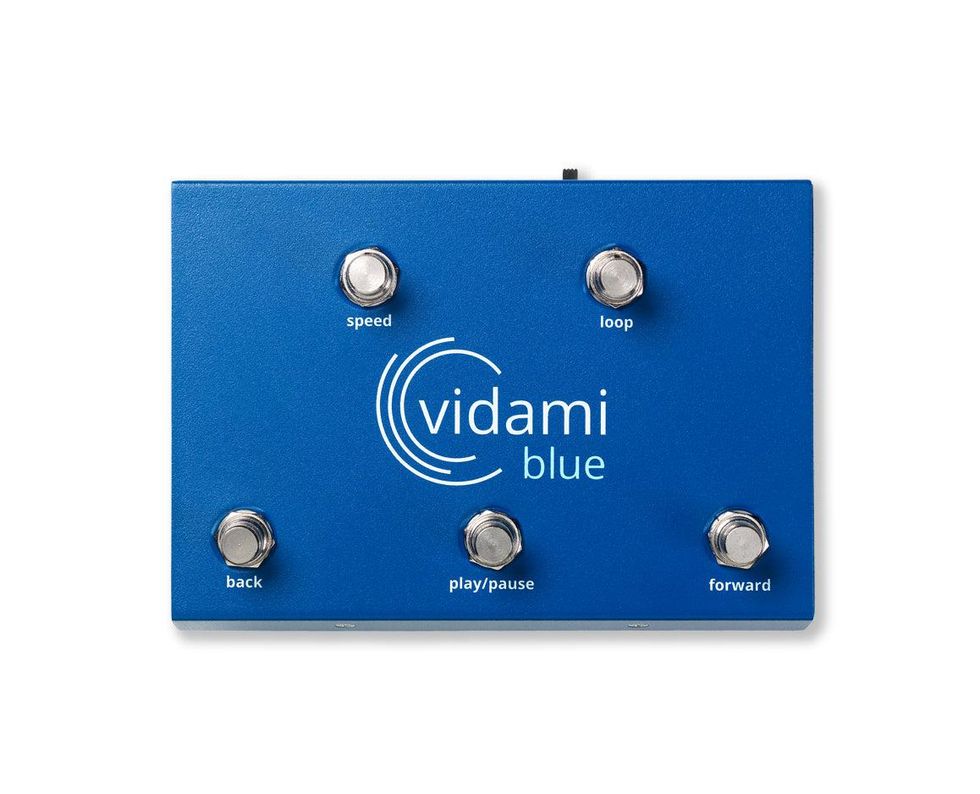 Vidami Blue is a revolutionary multi-modal tool that gives you hands-free control of today's most popular music production, performance and education technology.

● The World's First Hands-Free Video Looper with Page Turning, Tab/Lyric
Scrolling and Digital Audio Workstation Control.

● The Vidami Blue's 3 Modes Features
1. Video Mode: Handsfree looping, slowing, and navigating of videos with the
tap of your foot.
2. DAW Mode: Control of many of today's most popular Digital Audio
Workstations
3. Page Turning & Tab/Lyric Scrolling Mode: Easily Turn Pages, Scroll Tabs,
Lyrics, and other functions on your favorite Digital Sheet Music apps and
Tab sites

● Vidami maximizes the time you spend with your hands on the instrument by
putting the controls at your feet
● Cuts your practice time in half: no more tedious reaching for the mouse and
keyboard to control the video
● Experience Freedom, Focus and Flow while you loop and slow down and learn
at your own rate
● Vidami's easy to use Patented technology makes learning on YouTube and 50+online platforms easier, faster and more fun because your not distracted by technology
● Vidami Blue makes handsfree recording a breeze
● Scroll tabs and turn pages with ease
Vidami