It's Time for Pedalmania 2023!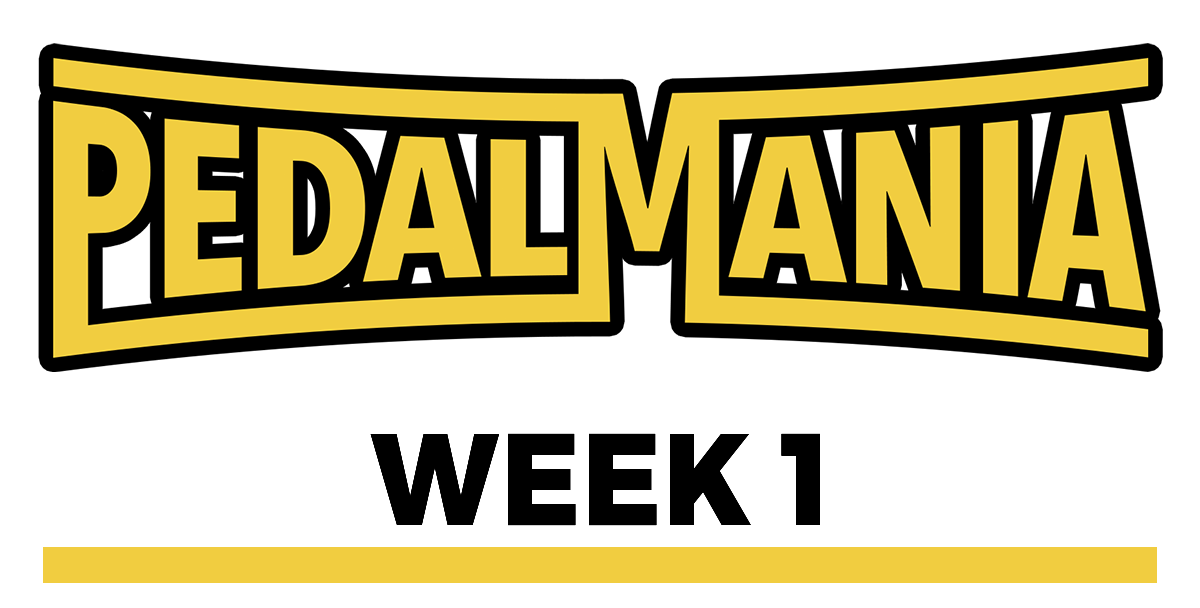 Pedalmania 2023: Week #1
Move over PSL season, it's time for Pedalmania 2023! Win gear from Ernie Ball, Chase Bliss Audio, KittycasterFX, LR Baggs, Mayfly Audio, or TWA!
---
The VPJR Tuner pedal combines Ernie Ball's world-renowned volume pedal with an enhanced definition digital guitar tuner. In the heel-down position, the pedal's vibrant touchscreen automatically enters tuner mode, allowing for silent tuning. As the foot sweeps forward, the screen switches to volume mode, providing a graphic display of your volume level. Alternatively, the screen can remain in volume mode or tuner mode, regardless of the pedal's position in the sweep. Simply double tap on the touchscreen to toggle between modes. The VPJR Tuner provides the same rugged construction and time-tested performance as Ernie Ball's traditional volume pedal, resulting in the most useful guitar tuner pedal on the market.
Ernie Ball
MOOD MKII is a different kind of multi-effect. Its two channels are aware of each other and work together. One half samples and loops brief moments, the other is a collection of real-time spatial effects.

Twist any sound into a sprawling texture that you can freeze, loop and scatter across the stereo field, for instant gratification and endless exploration.

It's a musical chemistry set. Transfer, combine, and get lost.
Chase Bliss
The Groovy Wizard Fuzz Driver is for all you wizards of guitar that have been searching for the most dynamic, touch-sensitive fuzz to drive your amp whether it is set clean or overdriven. Groovy Wizard's open and transparent response lets the character of your guitar and amp shine through while accentuating every playing nuance. The wide ranging controls go from boost to amp-like touch-sensitive overdrive all the way to raging fuzz! And it was specifically designed to extend the range of your guitar's volume control - from amazing cleans, to tight overdrive, all the way to raging fuzz - all by merely turning your guitar's volume control and varying your picking attack.

Adapted and extended from a classic '60's two-transistor console preamp circuit originally associated with Jimi Hendrix, the Groovy Wizard is not a mere clone, nor is it a fuzz face. The circuit was modified and voiced from the ground up to achieve the perfect sound + response. Utilizing a combination of a PNP germanium transistor coupled with an NPN silicon transistor running at up to 18 volts, the Groovy Wizard has a greatly increased range of gain from clean to fuzz, more tonal control, bigger soundstage and punch, and more transparency to create the perfect fuzz driver for any musical style or rig.

This is your always on dirt pedal!
KittycasterFX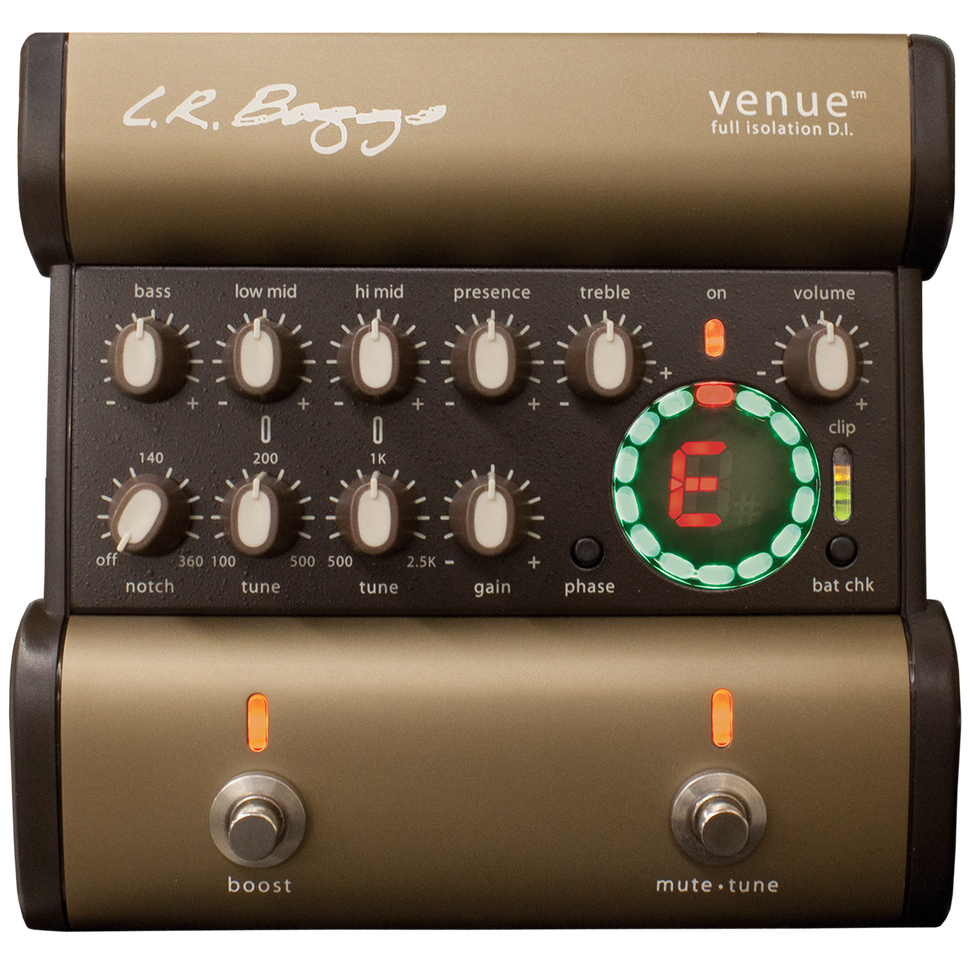 We created the Venue DI so you can travel light, set up fast, and sound incredible anywhere you plug in. The Venue DI gives you complete control by combining a full-isolation DI output, 5-band EQ with adjustable low & hi-mid bands, variable clean boost, and chromatic tuner all in one acoustic pedal. With its all-discrete signal path, hi-graded semiconductors, and exclusive use of audiophile grade film capacitors, the Venue DI is on par with the world's elite preamps and provides a studio quality sound for the stage.
LR Baggs
The Goddess is a dual chorus with foot-switch selectable sides. The 'A' side is tweaked for slow Leslie-style modulation, and the 'B' side is tweaked for faster, more extreme sounds. Move seamlessly between these two with a press of a button. The Goddess uses old-school bucket-brigade delay chips in a classic circuit for an unrivalled chorus sound. Add to this stereo output, wet/dry blend control, and relay based full-bypass switching with failsafe, and you have something incredible. Dedicated to all of the goddesses out there
Mayfly Audio Systems, Ltd
- Signature distortion pedal inspired by classic SD-9 circuit
- Thick, compressed, amp-like tone
- Improved Bass and lower Midrange response
- Increased "girth" on high-register notes
- Allows notes to "speak" properly
- Increased output level
- JRC4558 OpAmp
- Optional 18vdc operation for increased headroom, less compression and alternate drive signature
- True Bypass switching
- Die cast aluminum enclosure with custom powder coat
- Designed by Tubescreamer creator, Susumu Tamura
- Made in USA
TOTALLY WYCKED AUDIO