A multi-effect stompbox with downloadable effects and amp simulations and BlueTooth technology.
Computers play an integral role in the lives of a lot of gigging guitarists these days. Enhanced processing power, laptop portability, and inexpensive sound interfaces make it possible for a guitarist to take a virtual warehouse of effects units, amp models, and speaker simulators on the road. And over the last few years a handful of key players in the guitar effects market have integrated their technologies with mobile consumer electronics devices such as smartphones and tablets. IK Multimedia's simple iRig and Amplitube app turn an iPad/iPhone/iPod into a powerful modeling rig. DigiTech's iPD-10 pedalboard allows players to use the processing power and touch interface of an iPad to expand on the trusted multi-effects pedalboard layout, while the company's iStomp pedal enables players to purchase effects models for the iStomp from the App Store and transmit them via USB to a standard-sized stompbox unit.
Zoom's latest version of the MultiStomp greatly expands on the downloadable effects idea by using a wireless connection to your iOS mobile devices via standard Bluetooth technology. And the compact MultiStomp has a wide range of features that make it a fantastically powerful guitar multi-effects processor by any standard.
Everything You Need
Though connectivity to an iOS device is the key to expanding the MultiStomp's internal library of modeling effects, the mobile device itself is not part of the signal chain. Just like its predecessor (the Zoom MultiStomp MS-50G), all of the processing happens inside the MultiStomp. Essentially, the MultiStomp is a stompbox with the brain of a multi-effects rack.
You don't need to make any additional purchases or connect to a mobile device to get yourself up and running with the MultiStomp. The unit comes loaded with 100 effects including distortions, reverbs, delays, amp models, and more. Almost all of these effects are analogous to classic pedals and amps. The native effects include far-out processing like sequenced filters and wacky modulators. The MultiStomp is also shipped stock with utilitarian fare, including compressors, tuner, noise gate, and stereo panning, to name a few.
Getting Connected
If you want to explore the extended library of effects you'll need to download Zoom's free StompShare app from the Apple App Store to your iPad, iPhone, or iPod Touch device (iOS 4.0 or later). Inside the app you simply follow the standard process of Bluetooth pairing, which connects your iOS device to the MultiStomp. Within the app you can also preview recordings of the various effects and amp models available for purchase. Each effect costs 99 cents, while virtual amps are priced at $1.99.
The coolest feature of the app is the try function, which transmits the effect or amp to the MultiStomp pedal for 15 minutes at a time. You can then demo the product within your rig and also alongside preloaded or previously purchased effects and amp models. It would be nice to see a bit more interaction between the mobile device and the pedal. For instance, you cannot use your device to control effects parameters of the pedal, and you can't store user presets onto the mobile device for online backup and sharing.
Currently available StompShare amp approximations include "Plexi," Orange, Matchless, Bogner, Krank, Sound City, and VX Combo-style amps. A few of the effects modelers in the store include effects inspired by the Tube Screamer, Big Muff Pi, Centaur, Small Clone, Small Stone, Echoplex, and more. Zoom plans to grow this library regularly.
The dynamic response of the amp model was remarkable. Light picking produced quiet, overdriven tones with a bit of amp noise. More aggressive picking had the amps pumping out thick waves of distortion.

Admirable Design Inside and Out
The overall design of the MultiStomp is well executed. It looks and feels rugged and critical controls are strategically placed so that it's virtually impossible to inadvertently trigger them with your foot. Four circularly oriented buttons, much like those found on first-generation iPods, surround the single stomp switch. These buttons, along with three rotary knobs (that change function according to which buttons are pressed) are used to modify effects parameters and navigate the MultiStomp system.
Navigation of a multi-effects system on a small screen can be excruciating, but Zoom has made the process surprisingly intuitive. First, the backlit screen is as big as the screens on many full-fledged multi-effects racks. Secondly, the better resolution means Zoom can effectively use graphics as well as text. Effects and amp models are represented graphically, as are their control knobs. As you scroll through the components of an effects chain, the images scroll accordingly, giving you a clear picture of the way the menus and your presets are laid out.
Power Up
As soon as you power up the MultiStomp (via power adapter or battery), you're taken to the first of many preset effects chains. The unit stores up to 50 effects chains in memory, all completely customizable. Each chain can have a maximum of six effects/amps loaded simultaneously. You just add a component anywhere in the chain, set the parameters, and store the preset. Moving components around within the chain is as simple as highlighting the effect, pressing the lift button, and dragging it to the desired position.
I started by plugging the MultiStomp directly into my recording interface and opening a blank preset. To start, I loaded some of the high-gain amps: Tw Rock (Two Rock Emerald 50), Alien (Engl Invader), DZ Drive (Diezel Herbert), and MS 1959 (Marshall 1959 Plexi). Each of the amp models has the same control parameters—gain, tube, level, treble, middle, bass, presence, cabinet, and "output to."
Jamming on my Stratocaster, it was immediately apparent that these are not wimpy, toneless models. The dynamic response of the amp model was remarkable. Light picking produced quiet, overdriven tones with a bit of amp noise. More aggressive picking had the amps pumping out thick waves of distortion.
At first I was confused by the difference between the gain and tube controls. However, after playing around for a bit it became clear that gain is simply the amount of distortion while tube manages the tube-like characteristics of a valve amp. In high-gain situations, it helped emphasize pick attack, giving the overall tone a more expressive and dynamic quality. The tube control also adds a bit of overdrive as it is increased. With the additional distortion from the gain and tube controls comes amp noise, but there's a noise gate model that you can drop in front of the amp. The default control settings of the noise gate are very effective, and they killed the noise from my Strat's single-coils without obscuring lightly plucked notes.
The MultiStomp also has a handful of low-gain classic amp models. These include the FD Combo (1965 Fender Twin Reverb), Deluxe-R (1965 Fender Deluxe Reverb), US Blues (Fender tweed Bassman), and VX JMI (class A Vox AC30). Like the high-gain models, the clean tones from these amps give you lots of headroom to work with and the ability to overdrive your signal when you lay into the strings.
Ratings
Pros:
A complete multi-effects unit with a tiny footprint that can work in a larger pedalboard or as a standalone device. A potent backup solution. Navigation is not difficult. Growing online library of models.
Cons:
No ability to control parameters, navigate menus, and store effect chains from the touchscreen mobile device. No Android support.
Tones: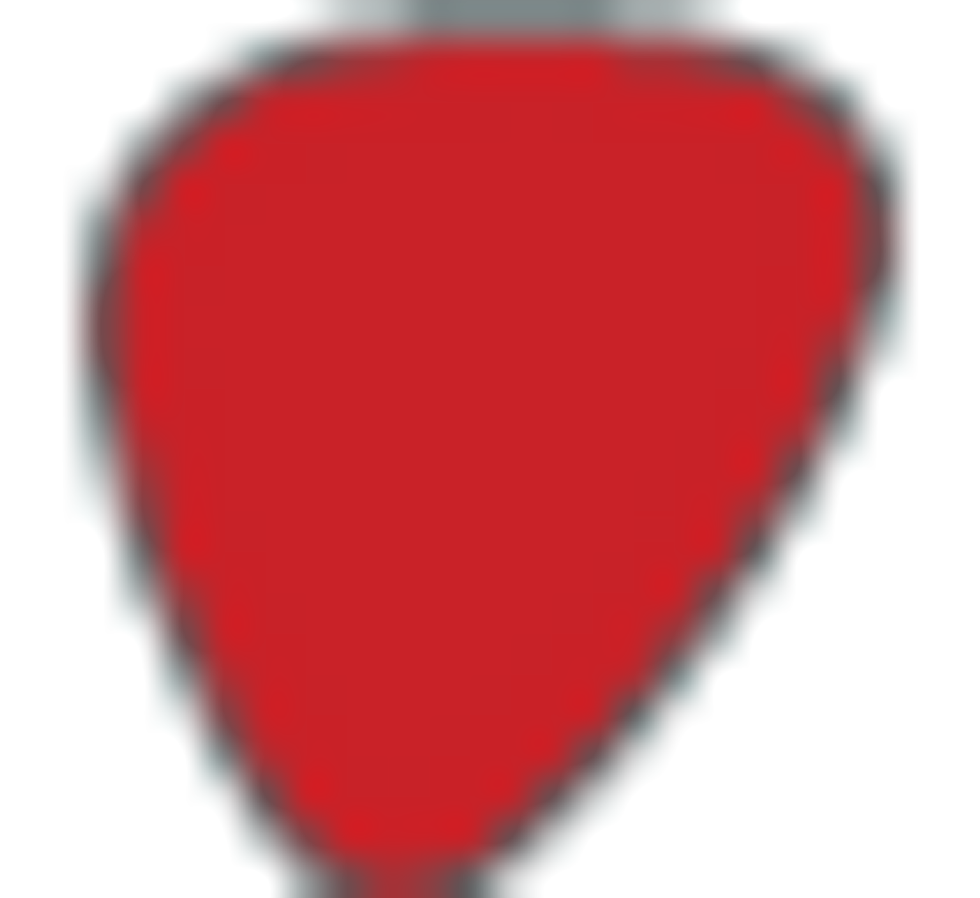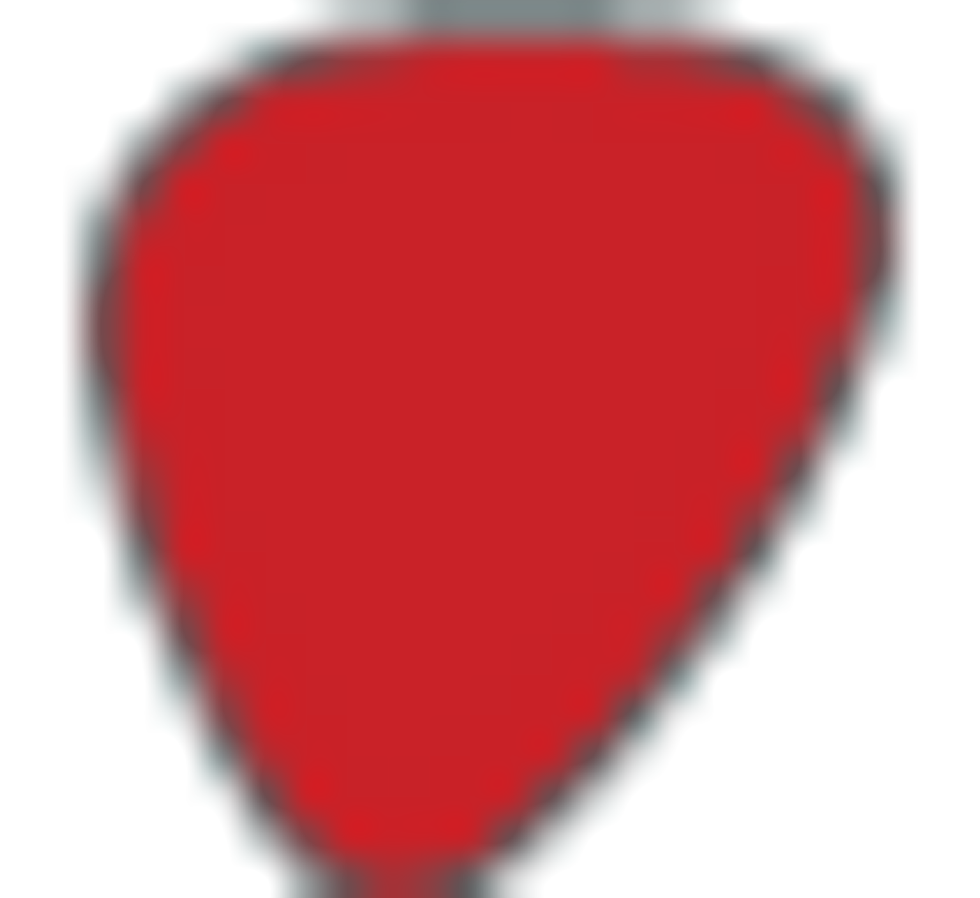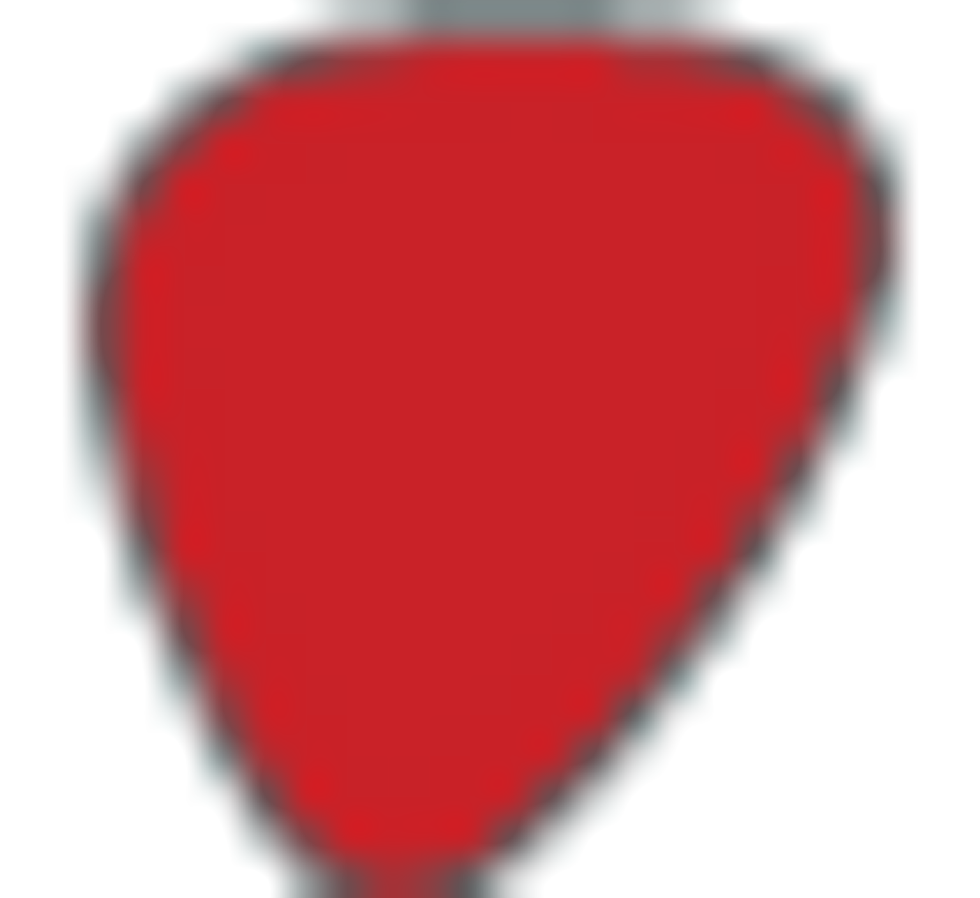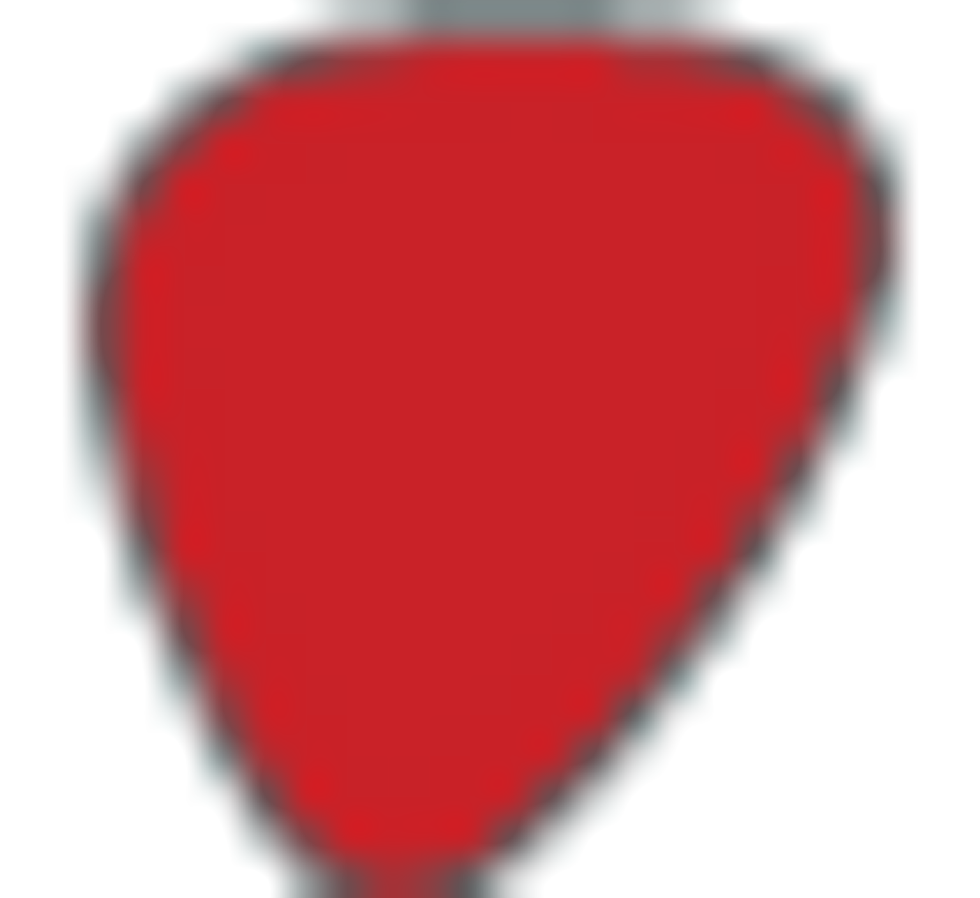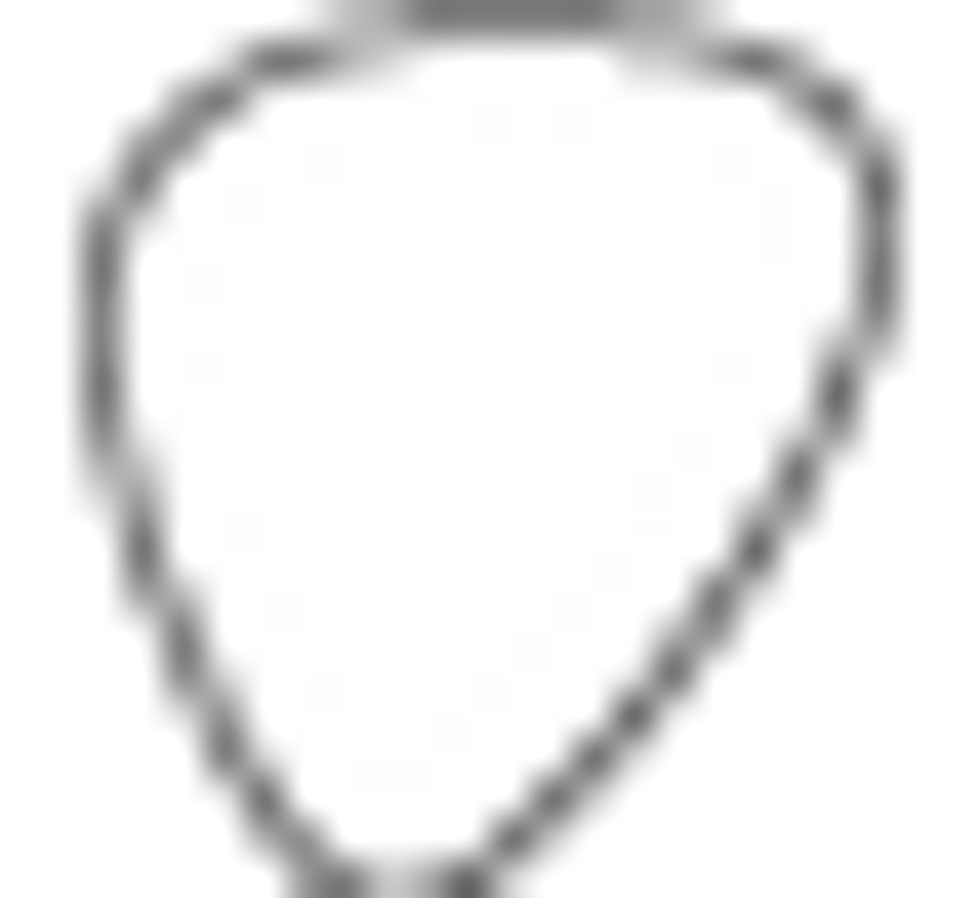 Ease of Use: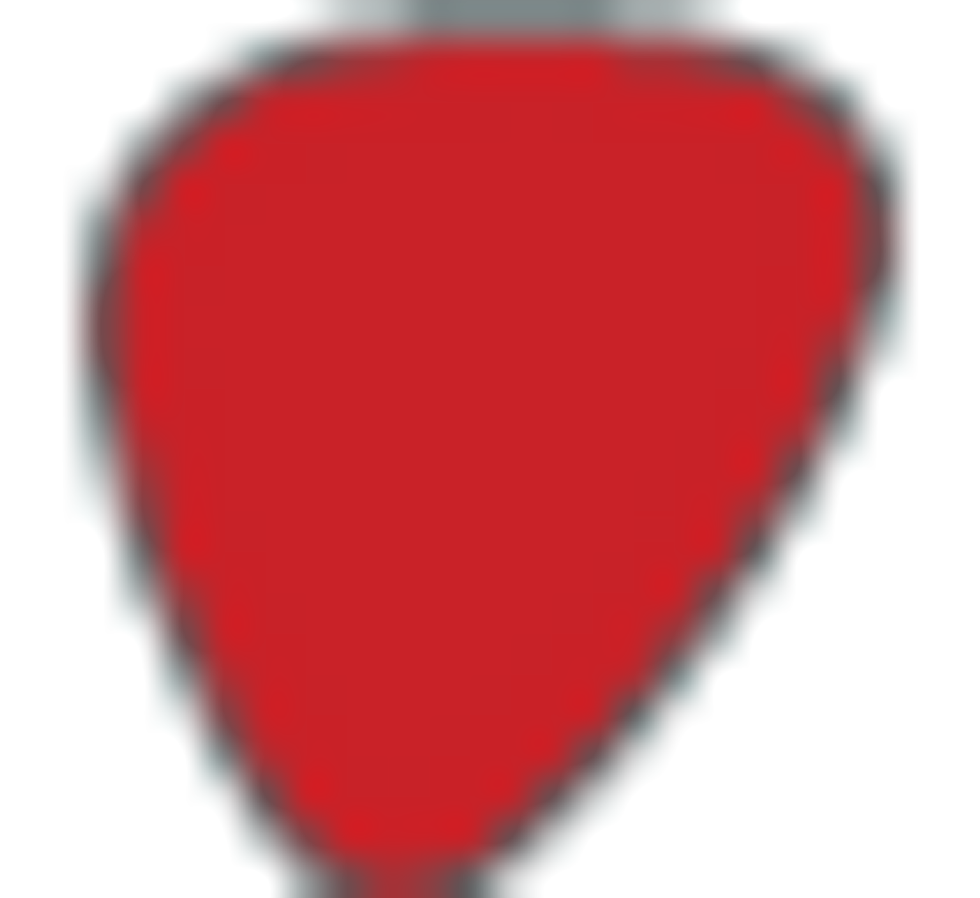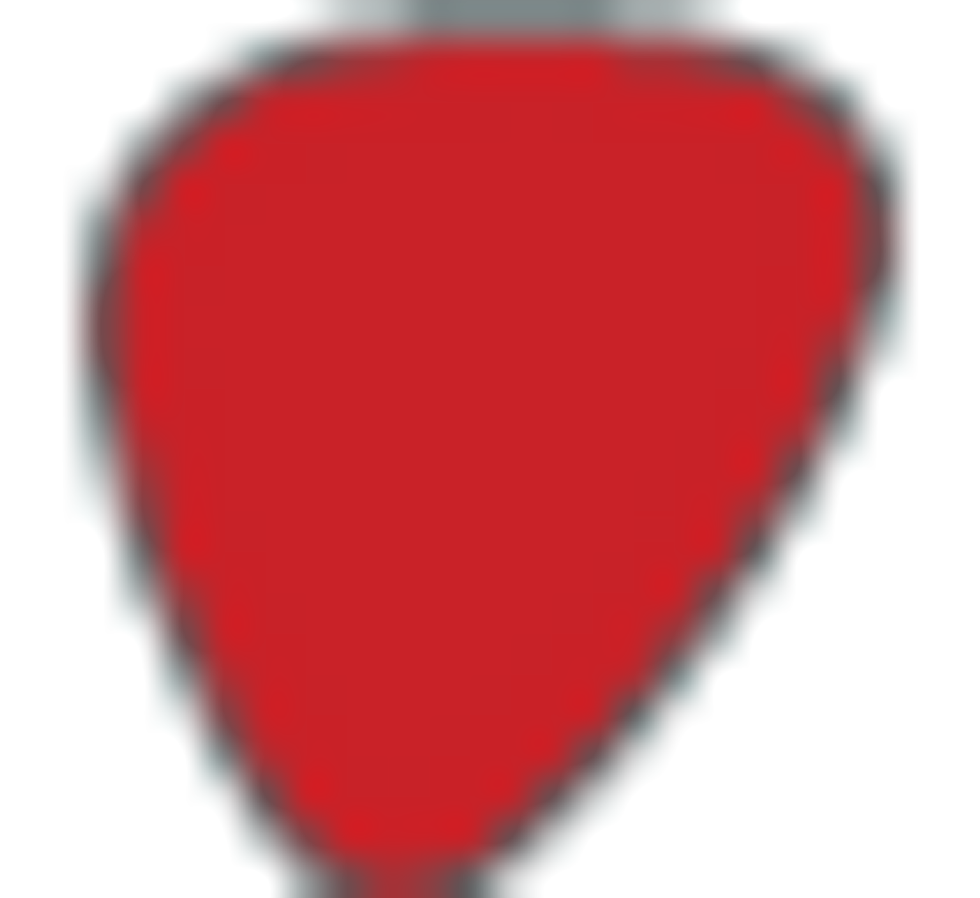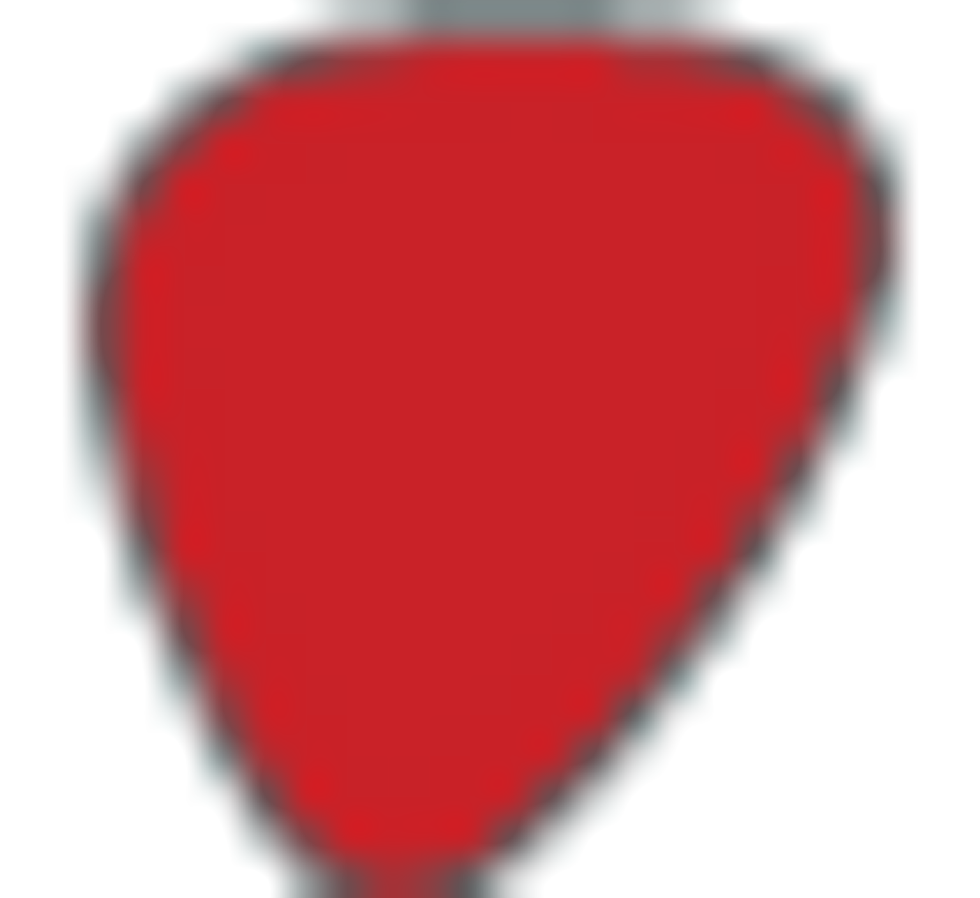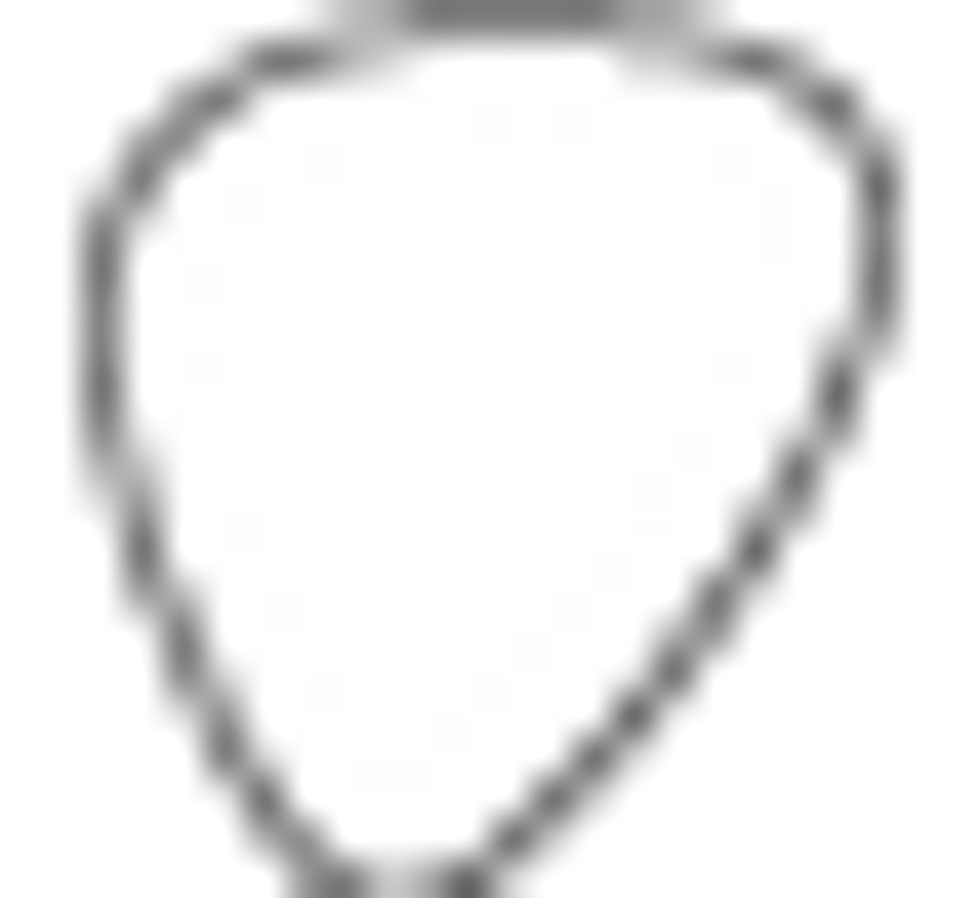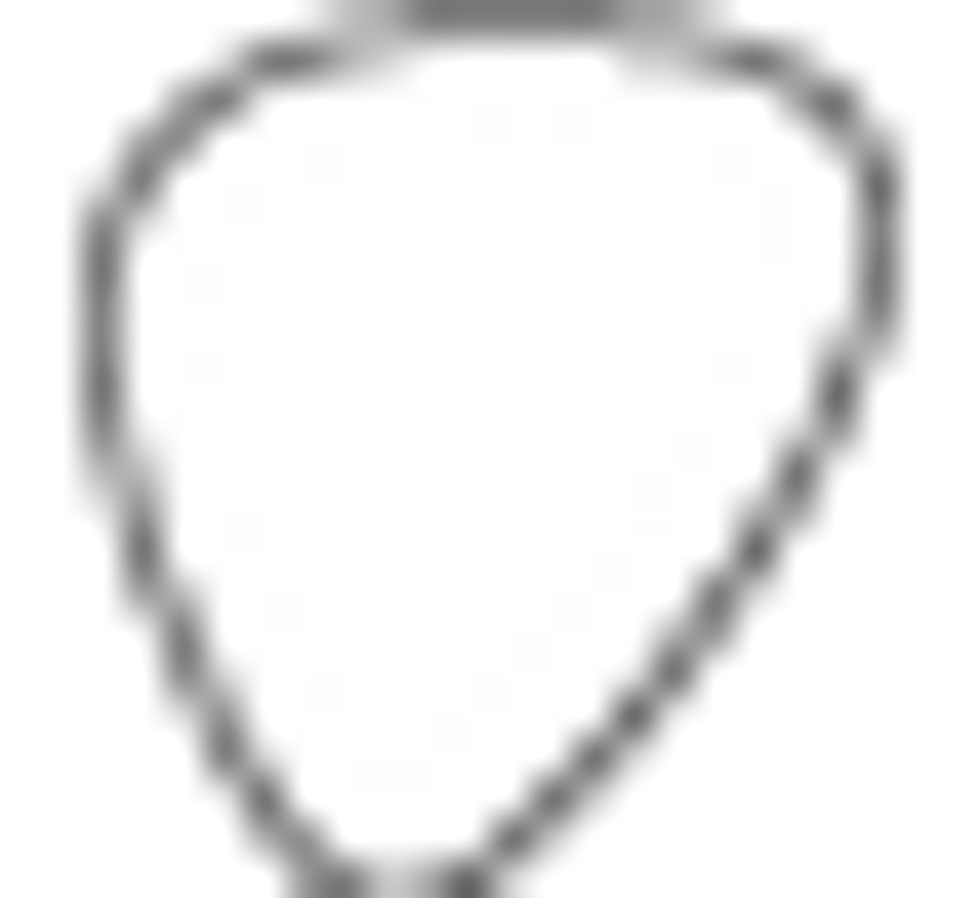 Build: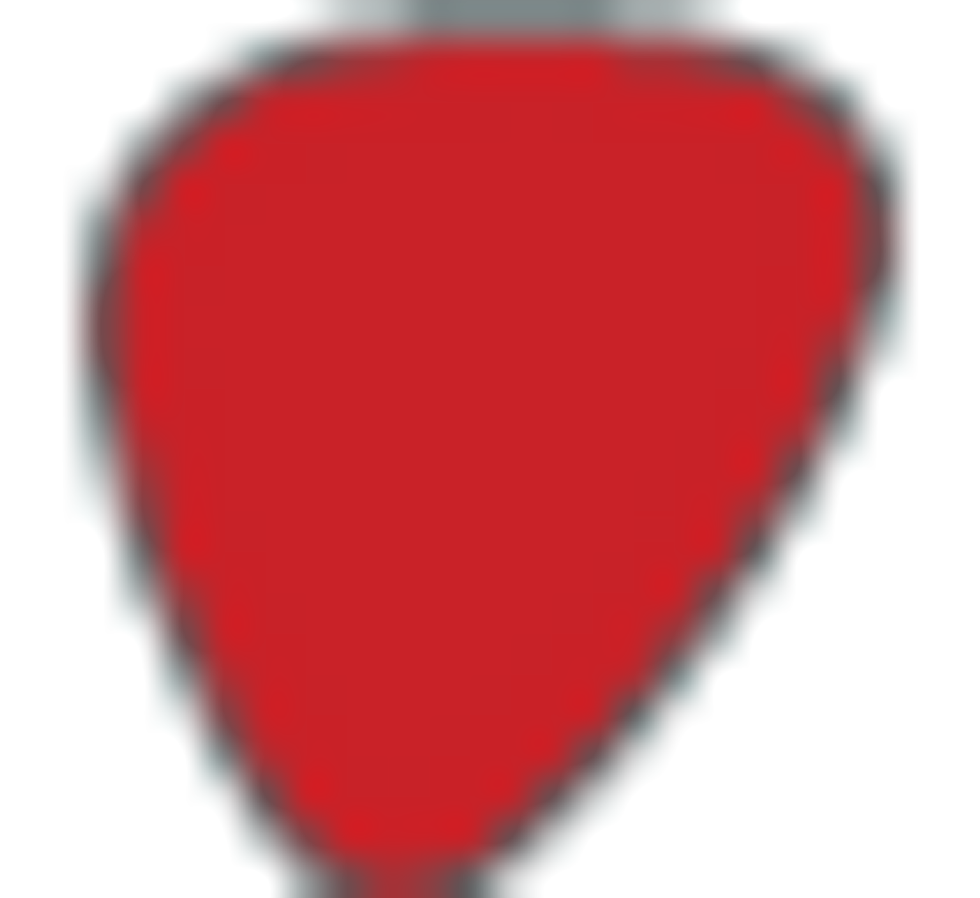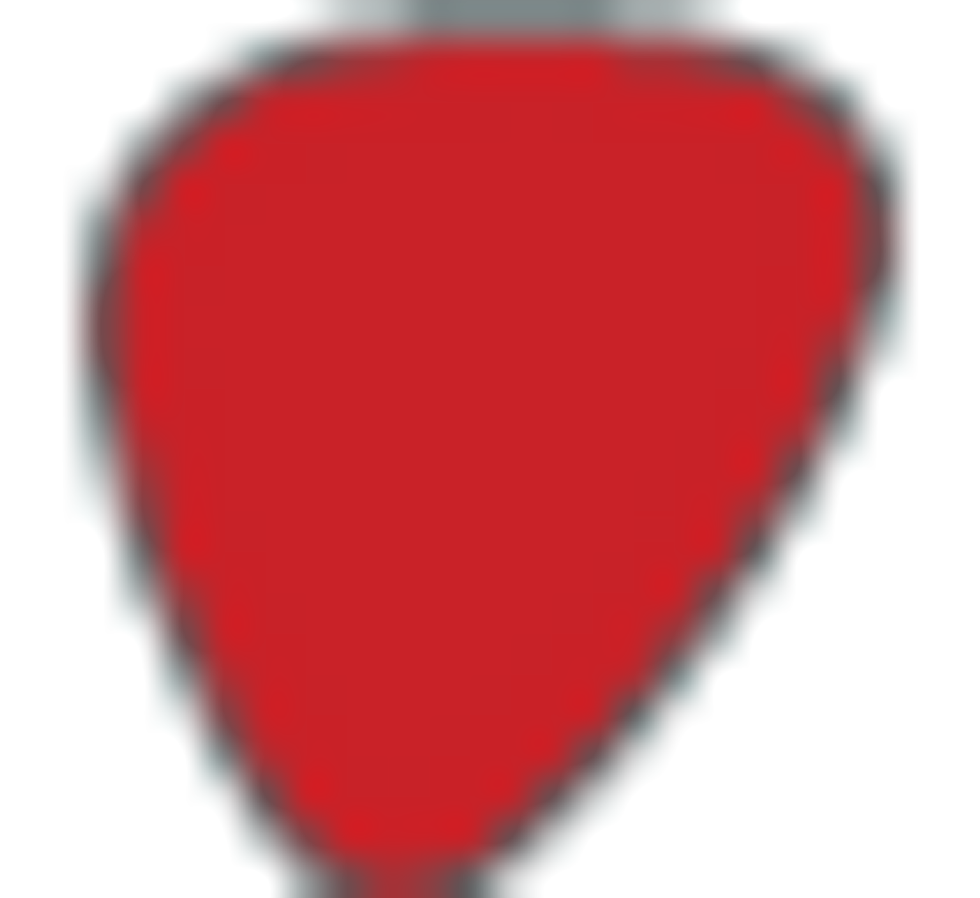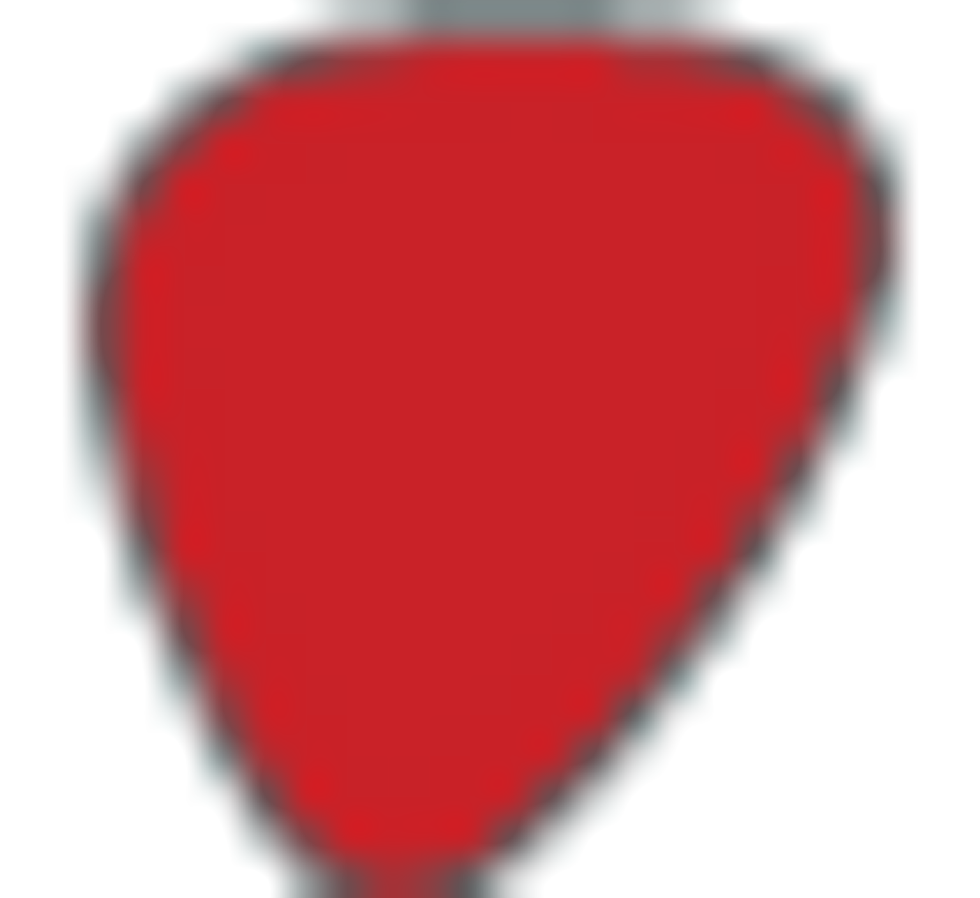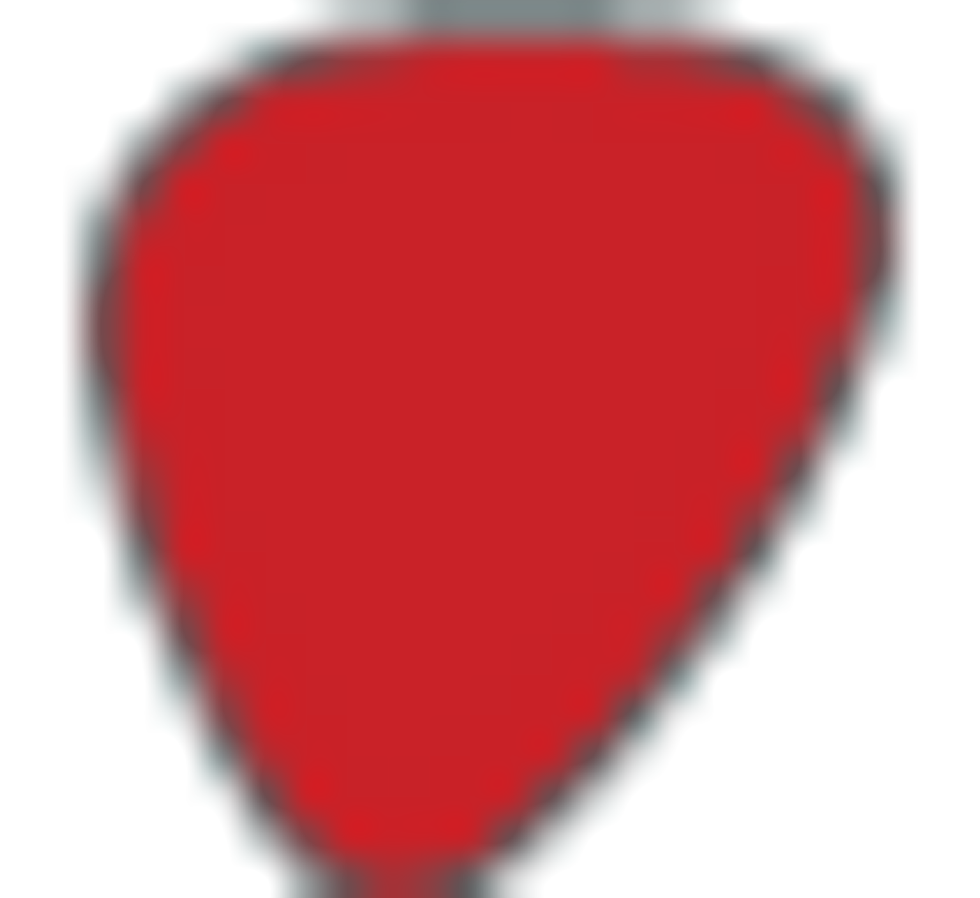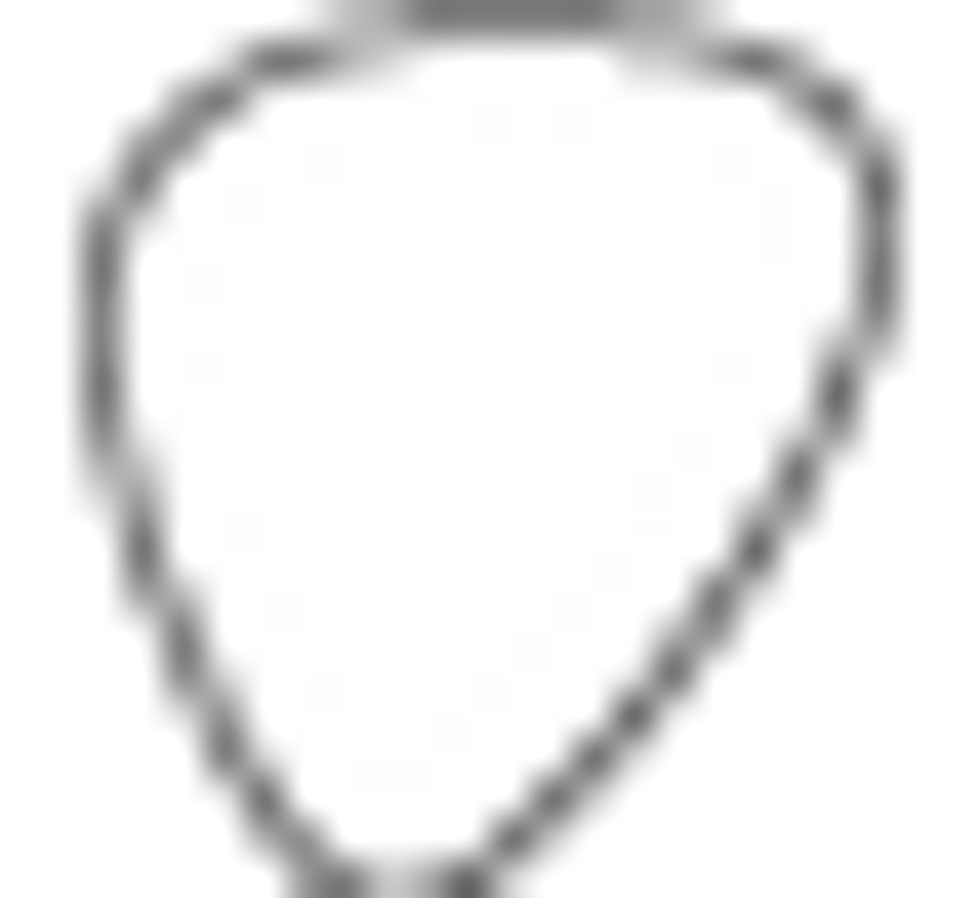 Value: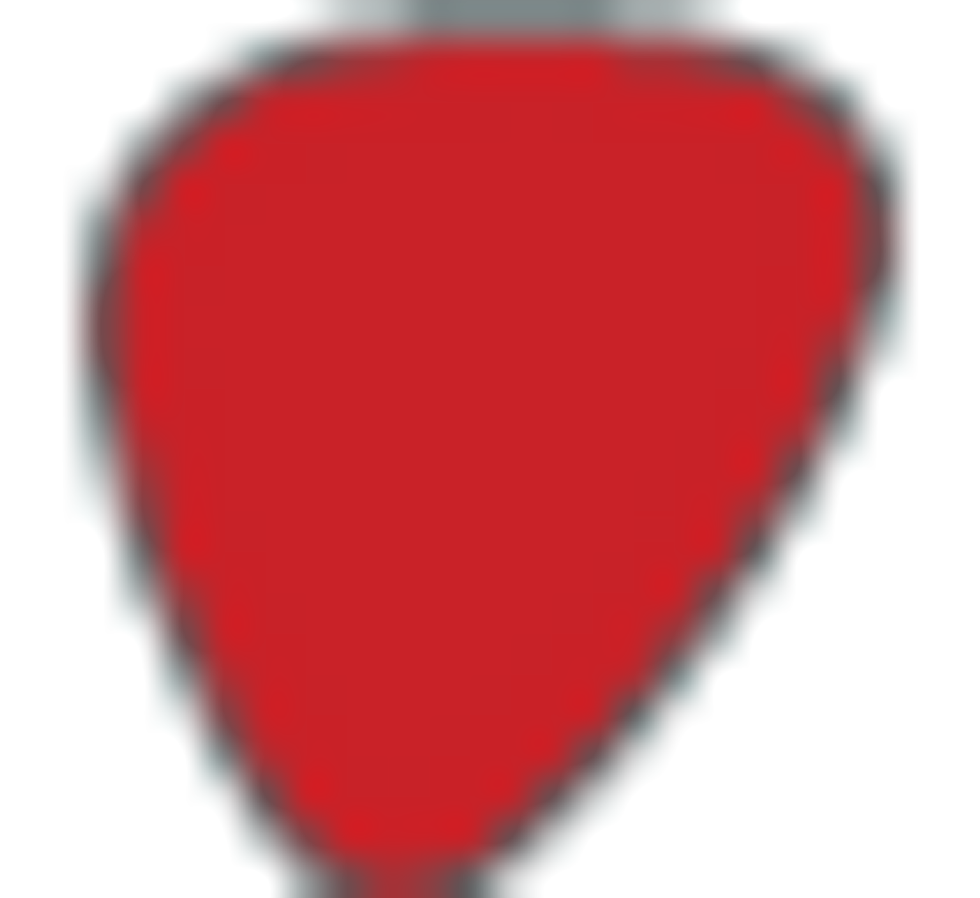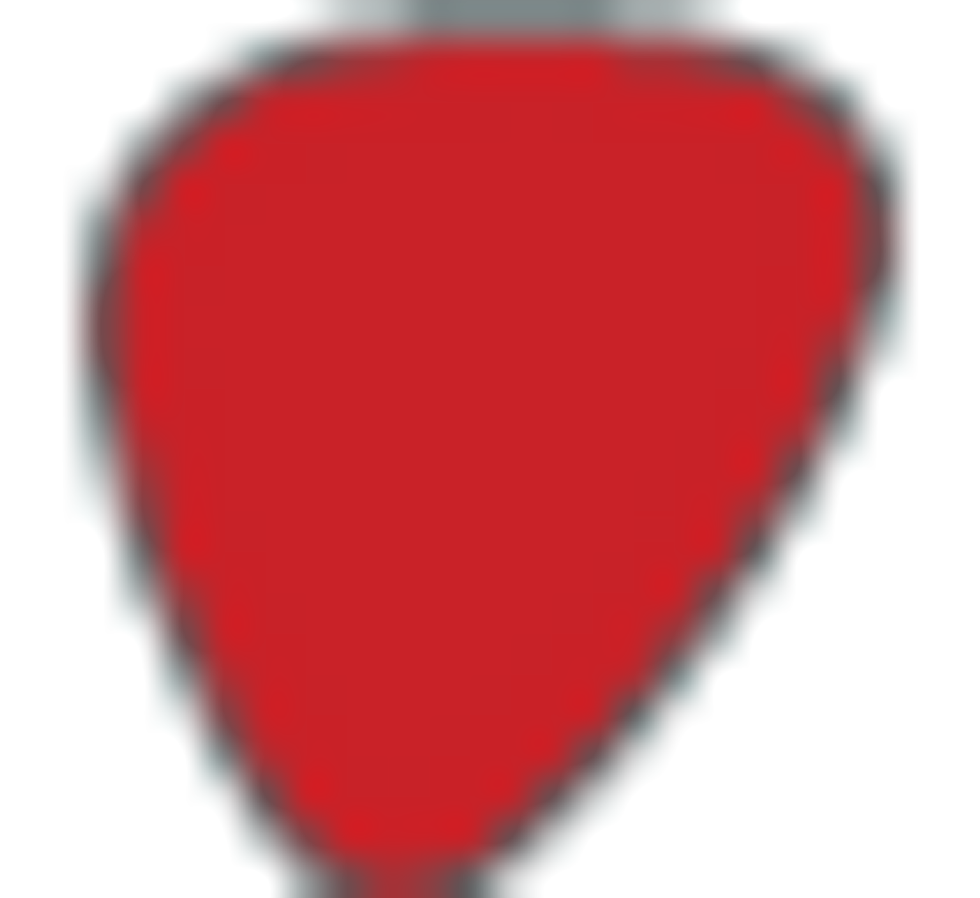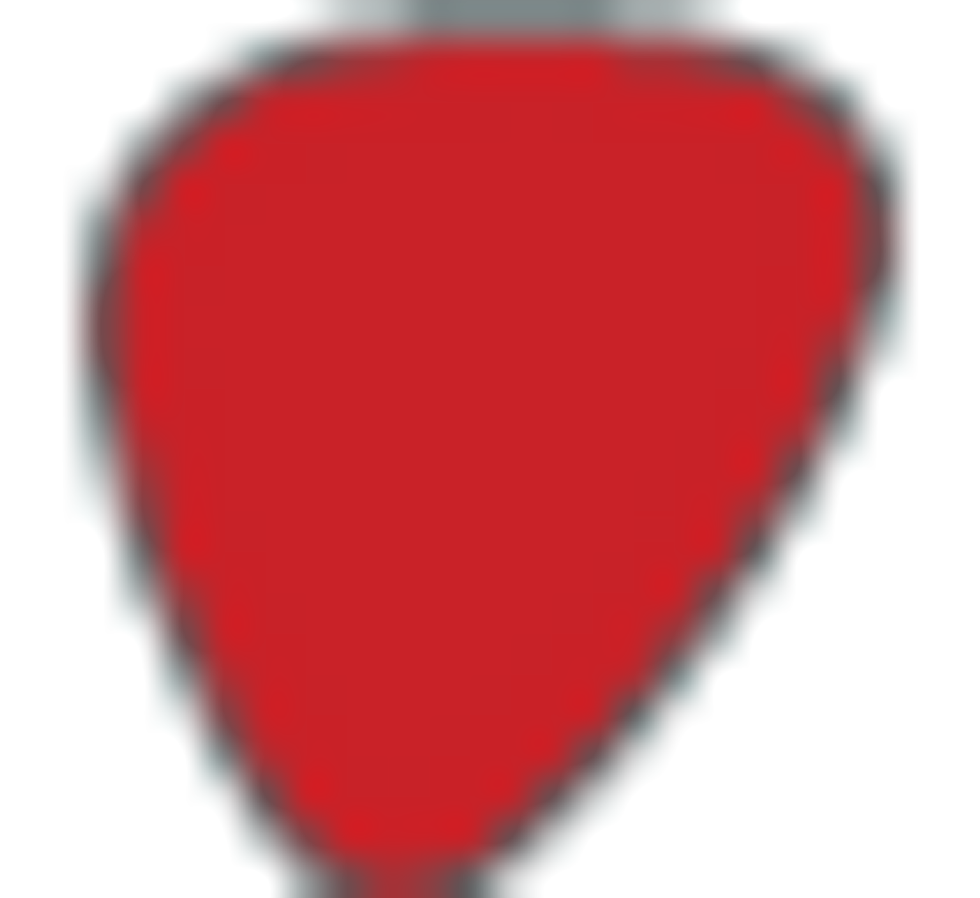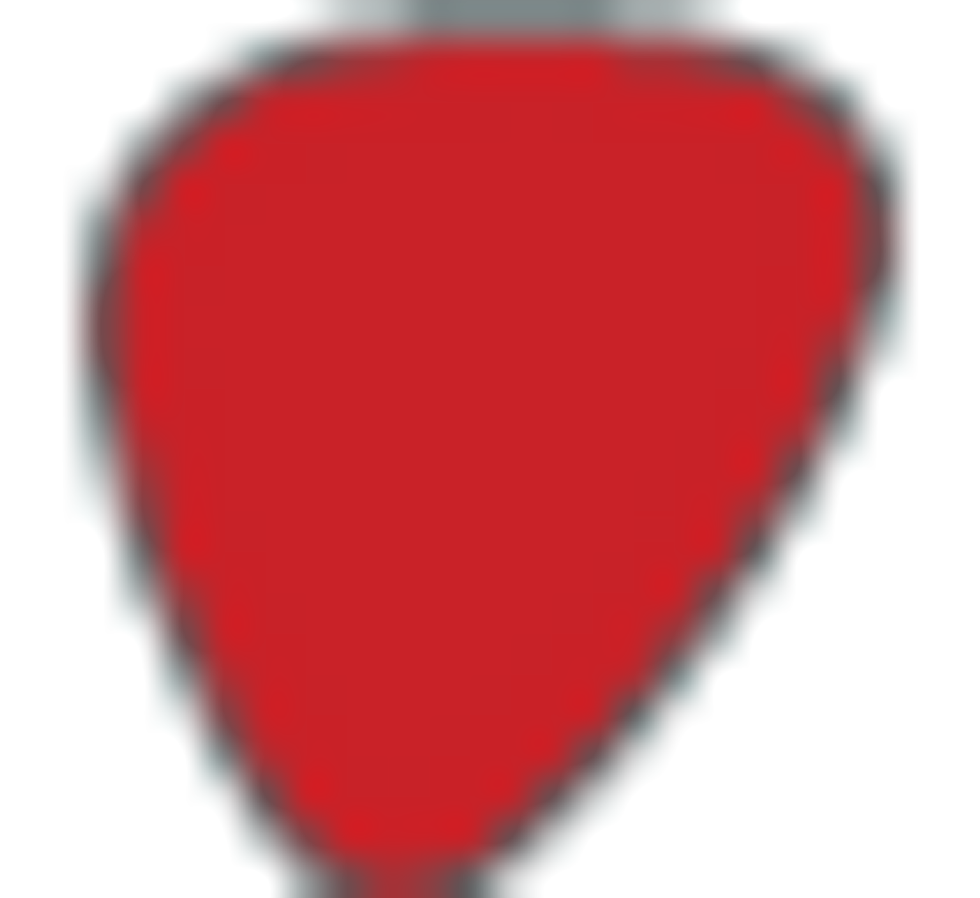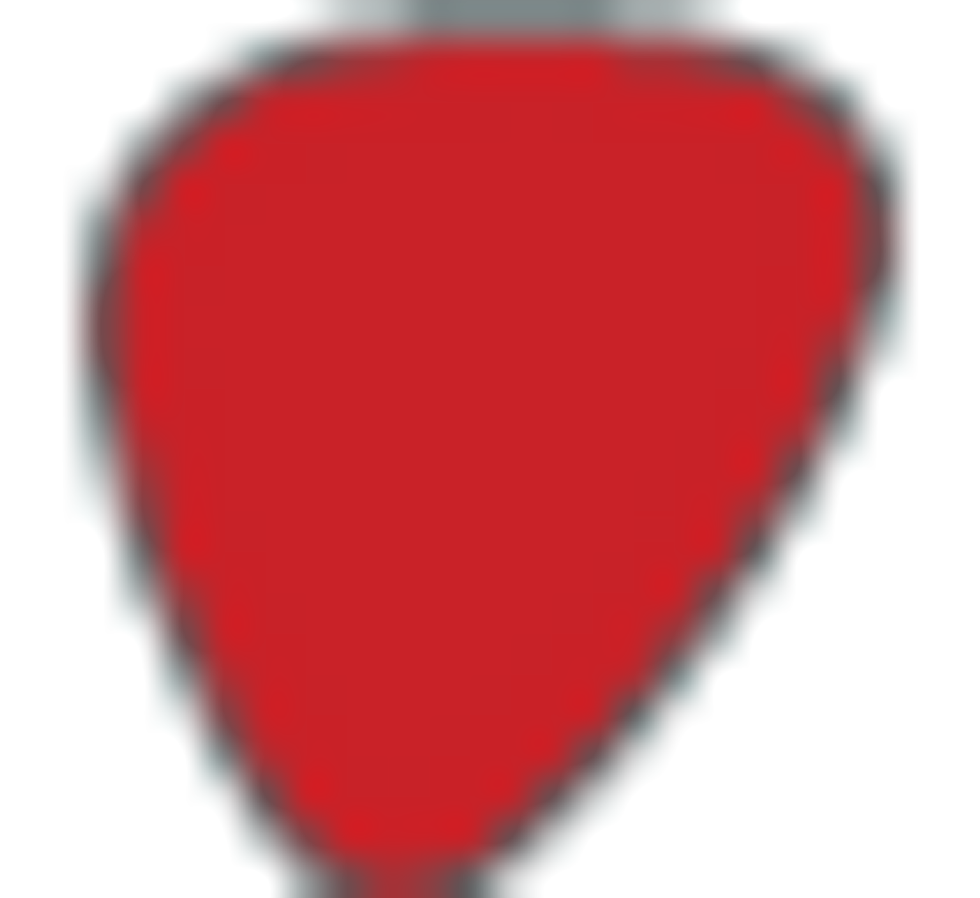 Street:
$149
Zoom
samsontech.com
Effects Librarian
The MultiStomp's native effects library is impressively well stocked, and effects controls are typically straightforward. The effects fall into four main categories, dynamics/filters, overdrive/distortion, modulation/special fx, delay/reverb. To give you an idea of the huge number of effects available, there are six different chorus pedal models, and none of them are at all chintzy. Time-based effects (delays, sequencers, some modulations) all have a tap tempo function.
Since the unit is a single stompbox, its abilities as a controller in performance are a bit limited. In order to do anything more complicated than mute a single effect or engage the tuner, you're going to have to take a knee and navigate a menu with the cursor buttons. But it's a small price to pay in the event that Murphy's law strikes your primary rig dead at a gig—toss the MultiStomp in your cable bag with an Electro-Harmonix 44 Magnum, and you've got one of the most compact and versatile backup rigs on the planet. And given the speed with which you can construct a pedal chain, the MultiStomp is also fantastic in a band practice setting where composition and performance are the first orders of business.
The Verdict
While gadget-averse players are likely to think twice about the MultiStomp, it is an incredibly versatile guitar multi-effects processor for its size. The MultiStomp has enough effects and processing power to handle just about any genre you throw at it—from country, jazz, and blues, to psychedelic, pop, rock, and metal.
Though some players are never going to want to navigate a multi-effects unit of any size, other players will find the conventional pedal size and shape to be more familiar territory. Personally, I found that Zoom has artfully rendered a very useful array of effects and amp models in this unit, and provided them in a simple system architecture that carefully balances ease of use with versatility. Certainly there are limitations derived from the size of the unit—a single footswitch makes it harder to scroll through multiple presets, for instance. But if you're looking for a powerful multi-effects processor to cover just about any genre along with contemporary amp simulations in a single pedal, then the MultiStomp is made for you.
Offering exceptional sonic and visual quality, Normandy's Alumicaster bass is a great combination of vintage and contemporary.
Aluminum has made quite a return to the guitar arena as of late. While the material did see some use in the '70s for improving strength and sustain—most notably by Kramer—it never really caught on in the way that using different combinations of wood did. Despite not being embraced by the masses early on, guitars that employed aluminum garnered a cult following of enthusiasts, one of them being Jim Normandy. Normandy would eventually start working with the material, and in 2007, he released the world's first aluminum archtop guitar, which he builds in Salem, Oregon. To complement his T-style Alumicaster and archtop lines, Normandy recently debuted the Alumicaster bass. This aluminum-bodied 4-string is quite the looker, as well as a fantastic instrument for holding down the low end.
The Aeroplane Flies High
The Alumicaster's build is an interesting blend of unorthodox and conventional. With a body shape that gives an obvious nod to the Fender P, the Alumicaster's hard-rock maple neck and P-bass-style Seymour Duncan Quarter-Pound pickups hint at its influence even more. Normandy doesn't skimp on quality hardware either, as the Alumicaster comes standard with a heavy-duty bridge (the optional Gotoh bridge was installed on our review bass), Hipshot Ultralite tuners, a Normandy aluminum nut, and CTS pots for the volume and tone controls.
The Alumicaster already sounds like quite a nice instrument on paper, but the real star of the show is the bass' unique aluminum body. Modeled after the internal bracings of jet airplane wings, the Alumicaster is a hollowbody instrument that uses aircraft-grade aluminum and a carefully designed truss system for internal support. And to amp up sustain, blocks of billeted aluminum are incorporated to individually anchor both the neck joint and bridge area to the front and back of the instrument. While our review model boasted a polished chrome body, the company offers a less expensive version in a raw, brushed-aluminum finish. Powder-coated and custom finishes are also available.
Metal Machine Music
The bass weighs in at a very svelte 9 pounds, and the aluminum top, back, and sides are joined so well that the body deceivingly looks and feels like it's sculpted from a solid piece of material. Due to the lightweight qualities of the body, the Alumicaster is a little neck heavy when strapped up in the standing position, but just ever so slightly. The lightweight tuning machines certainly help with the balance, and the electronics and internal bracings add just enough heft to the body to keep the neck from taking a dive towards your feet.
Even before I plugged it in, the Alumicaster displayed incredible resonance and liveliness, along with a surprising amount of projection. Because the internal bracings are joined from underneath the bridge to the neck joint, the vibrations are transferred in an extremely effective and noticeable way. With each plucked note ringing out clearly, I could feel the resonance throughout the neck as well.
Speaking of the Alumicaster's 34"-scale neck, it's simply a blast to play. Topped with a vibrant-looking rosewood fretboard (maple is also an option if you prefer an even brighter tone and attack), the modern, shallow contour is comfortable and provides a snug fit in the fretting hand. And the area around the first five frets provides plenty of mass to hold onto for accurate fret work.
Plugging into a Verellen Meat Smoke head and an Ampeg Isovent 2x10 and 2x15 combo cab, the Alumicaster immediately displayed the rich and throaty tone of a nice P bass, with the aluminum body adding a noticeably sharp edge to the attack. Aluminum bodies tend to brighten up tone considerably and the Alumicaster follows suit by dishing out an interesting sound that may take some getting used to—especially for those who aren't familiar with the metallic overtones this low-density material delivers.
Ratings
Pros:
Great feeling neck. Powerful, thick output. Fantastic sustain and detail in the highs.
Cons:
Bright, metallic tonality may not be for everyone.
Tones: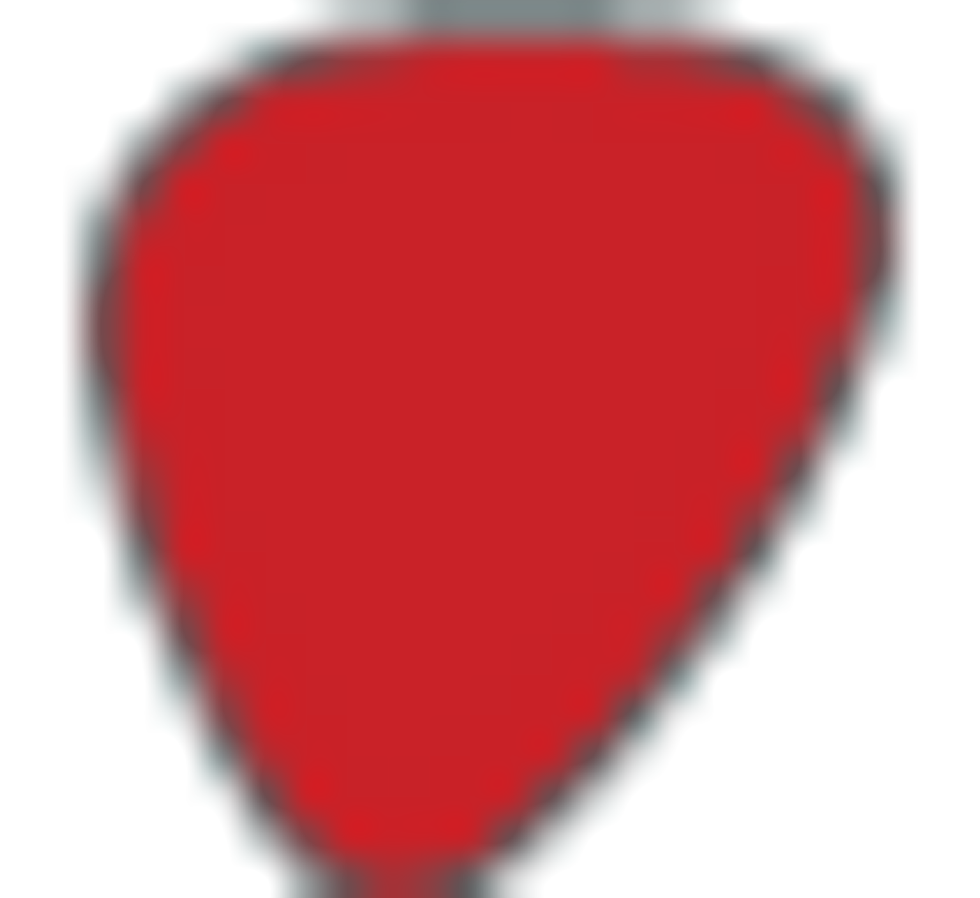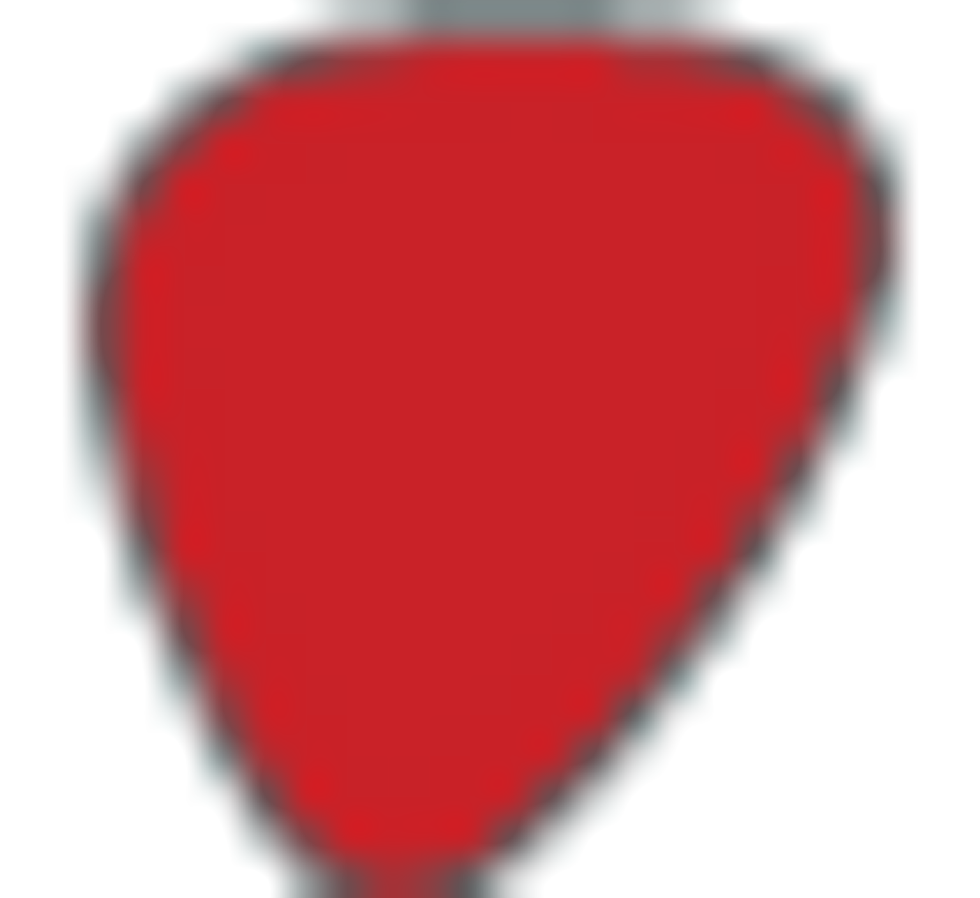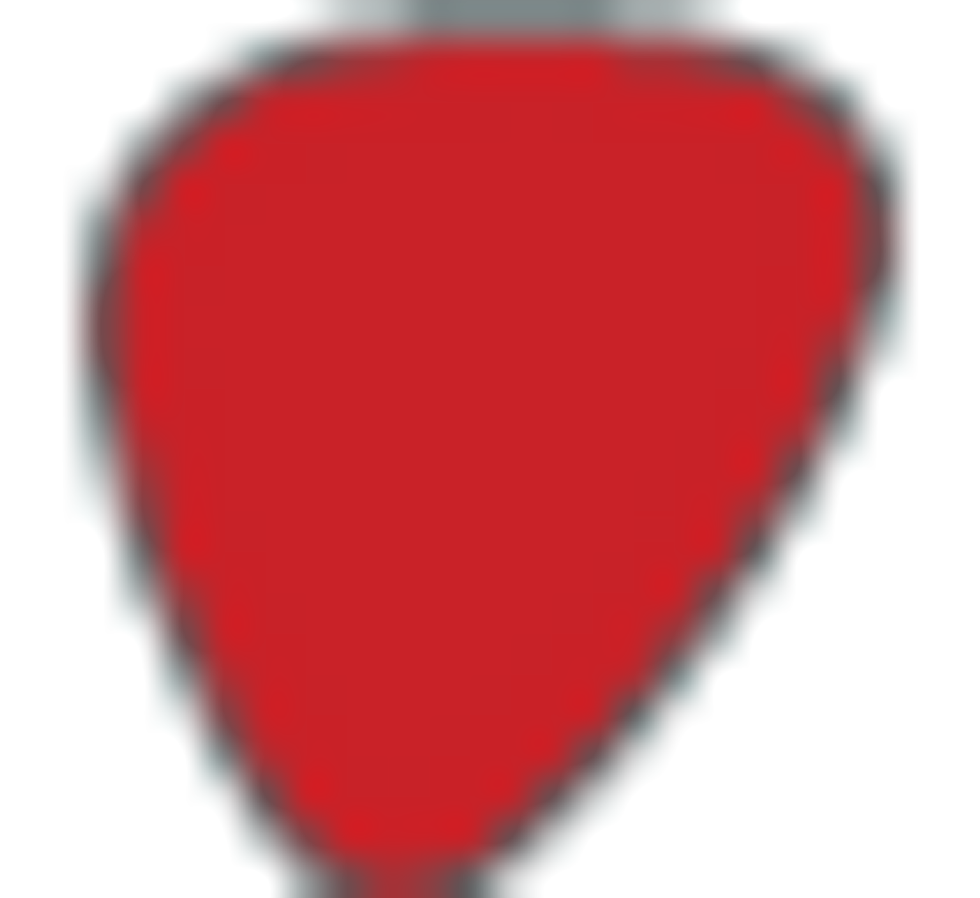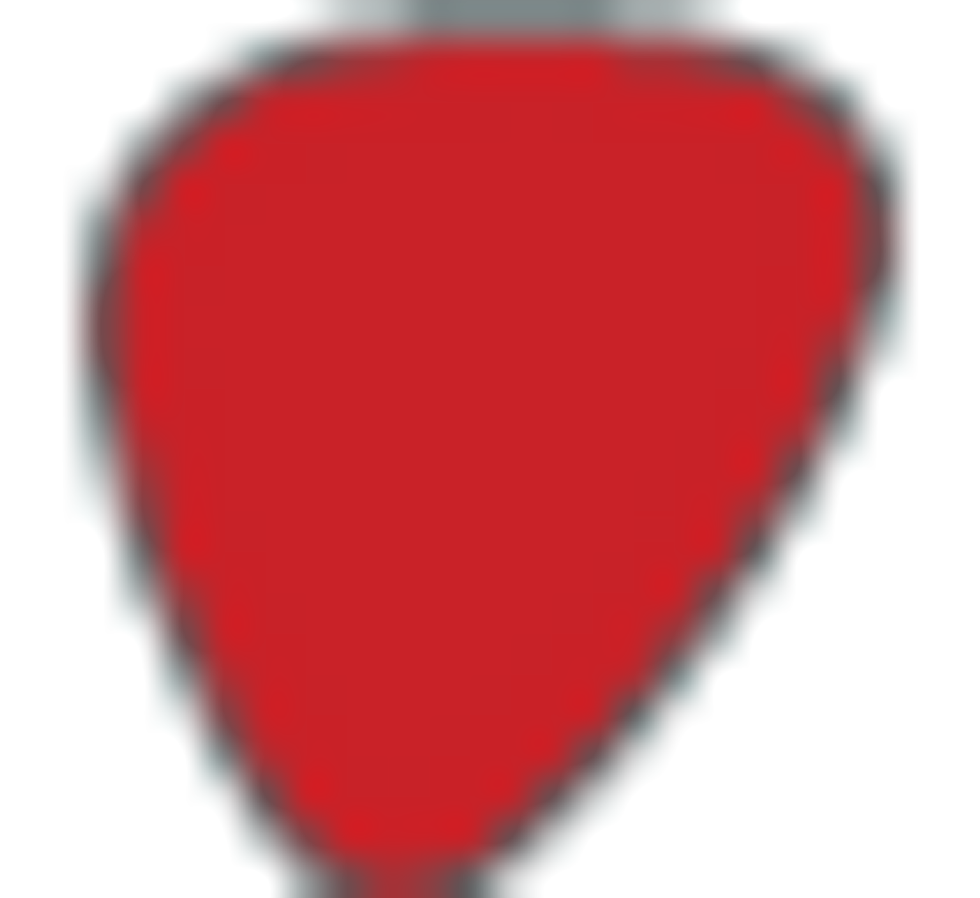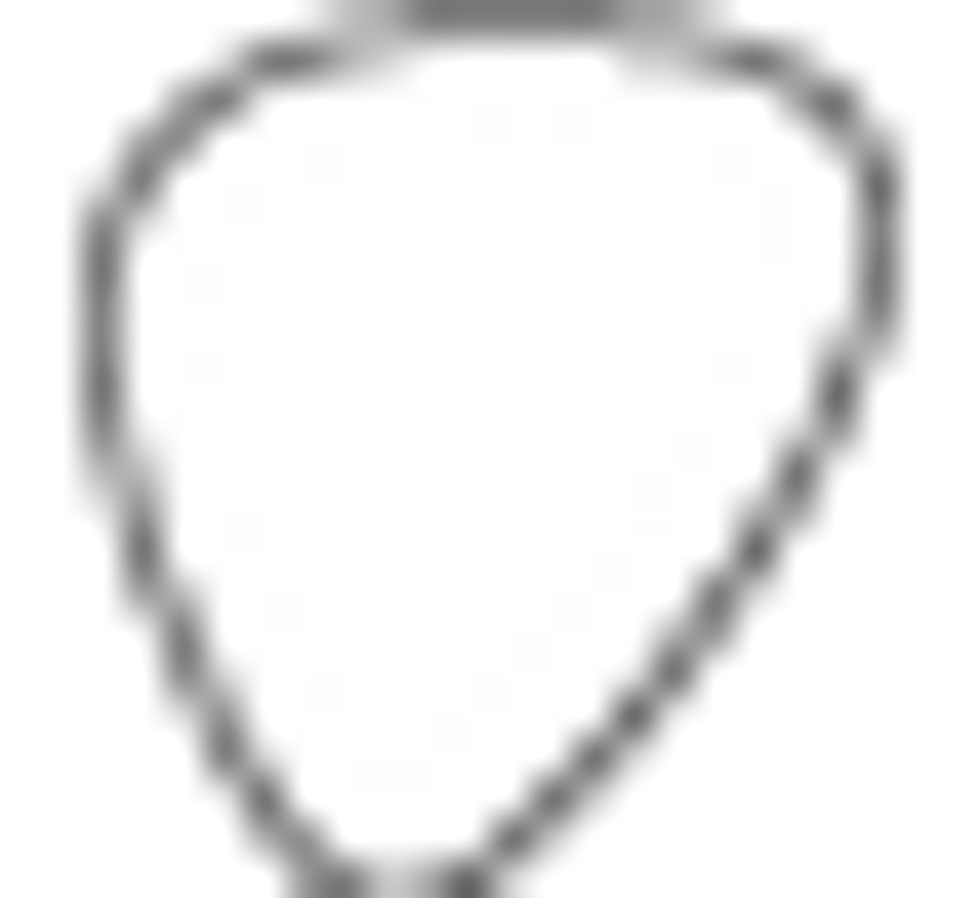 Versatility: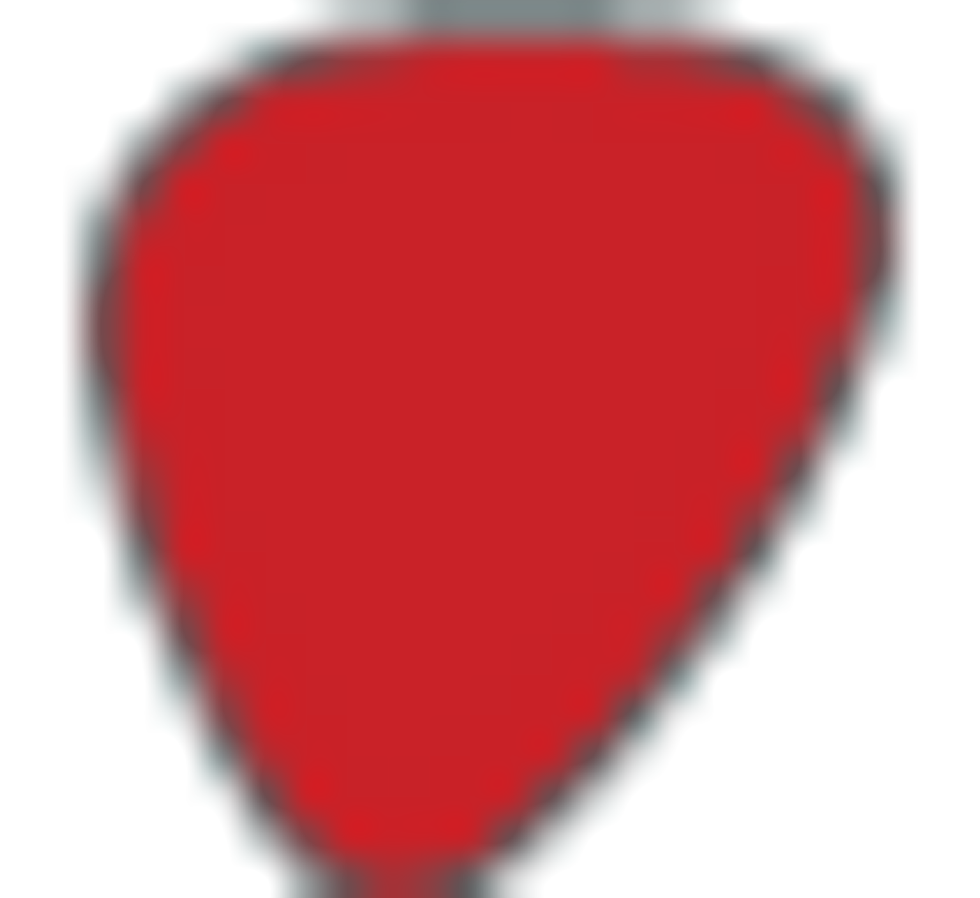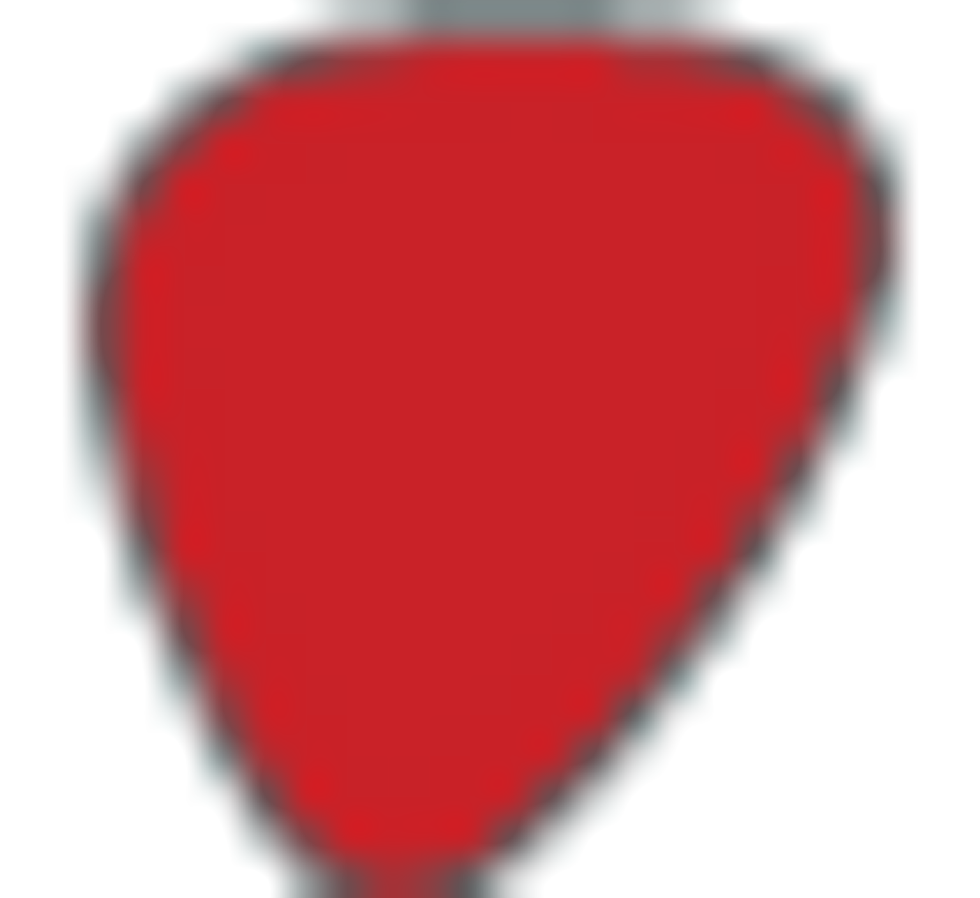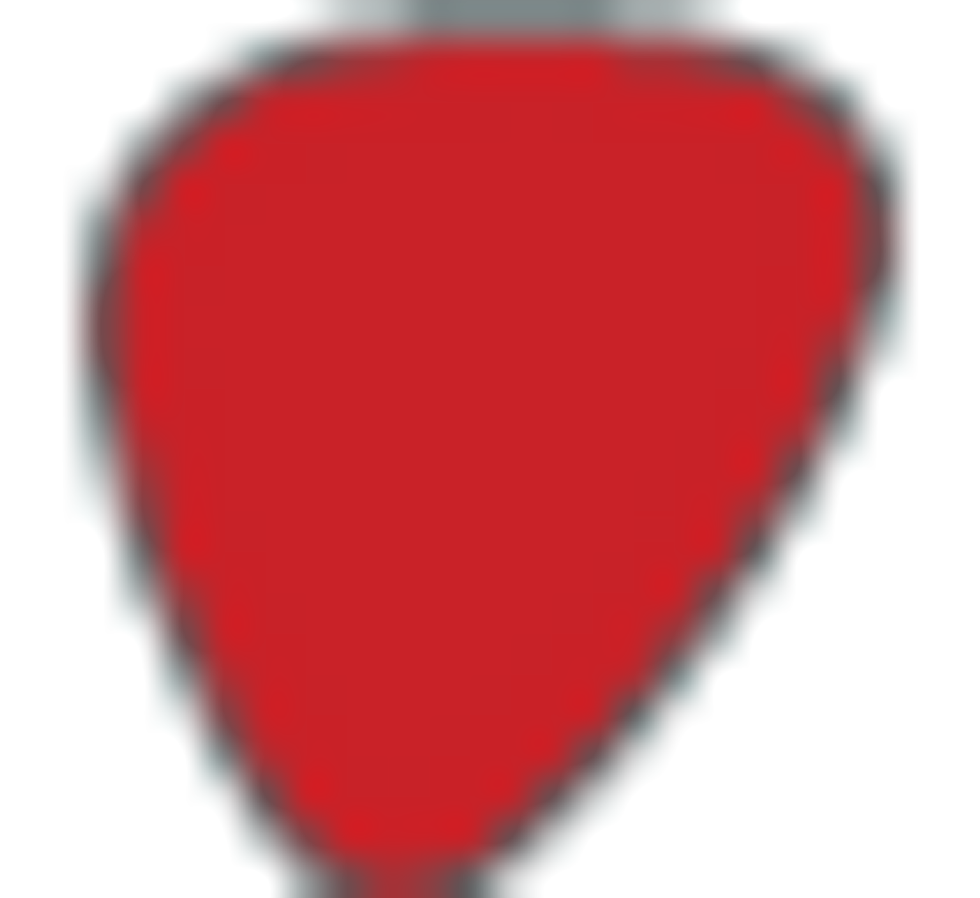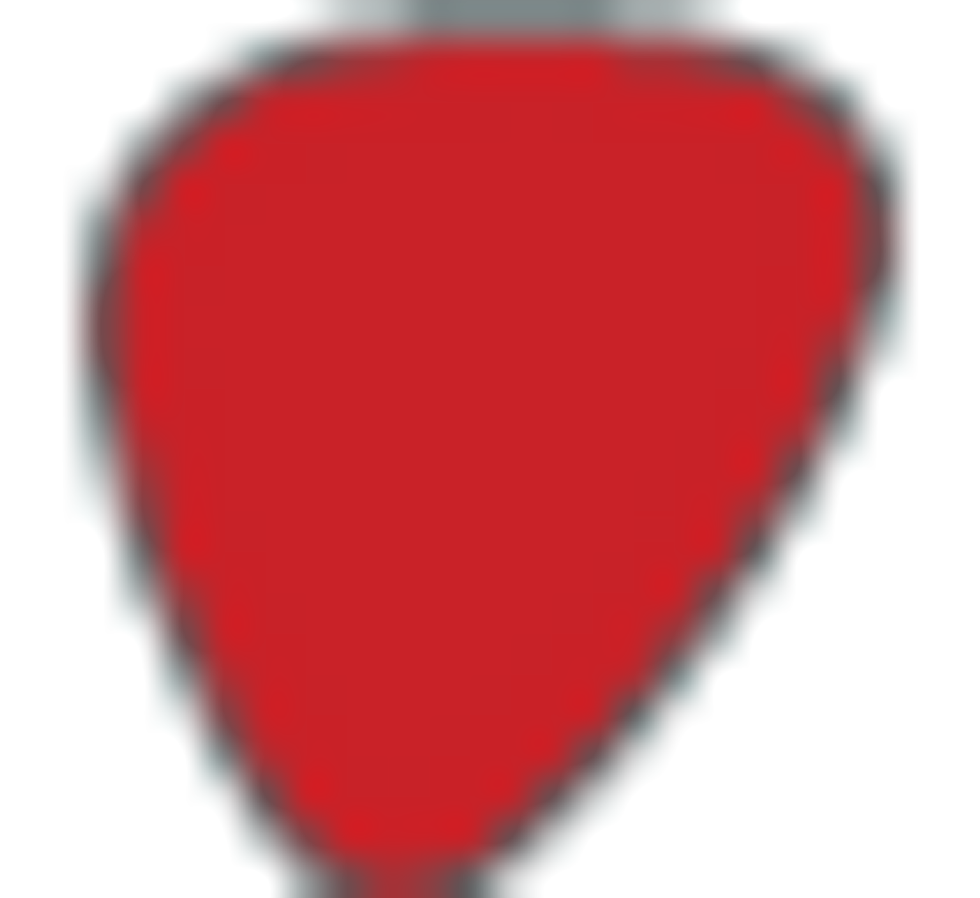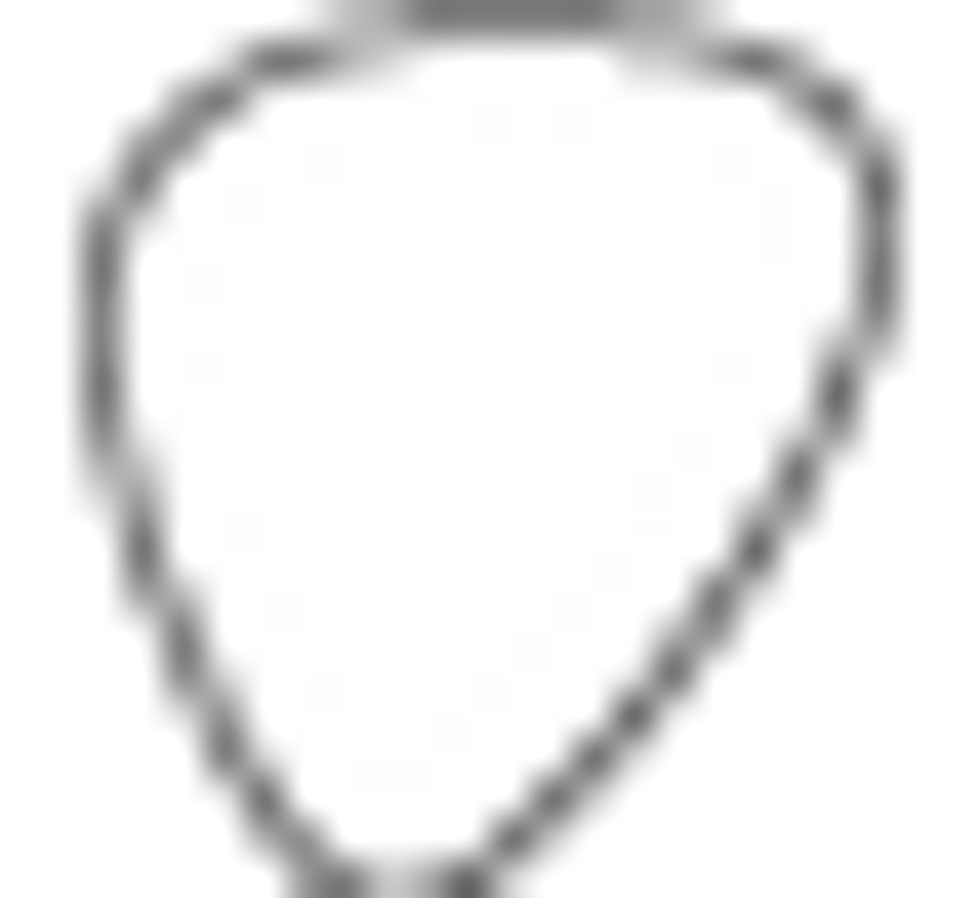 Build: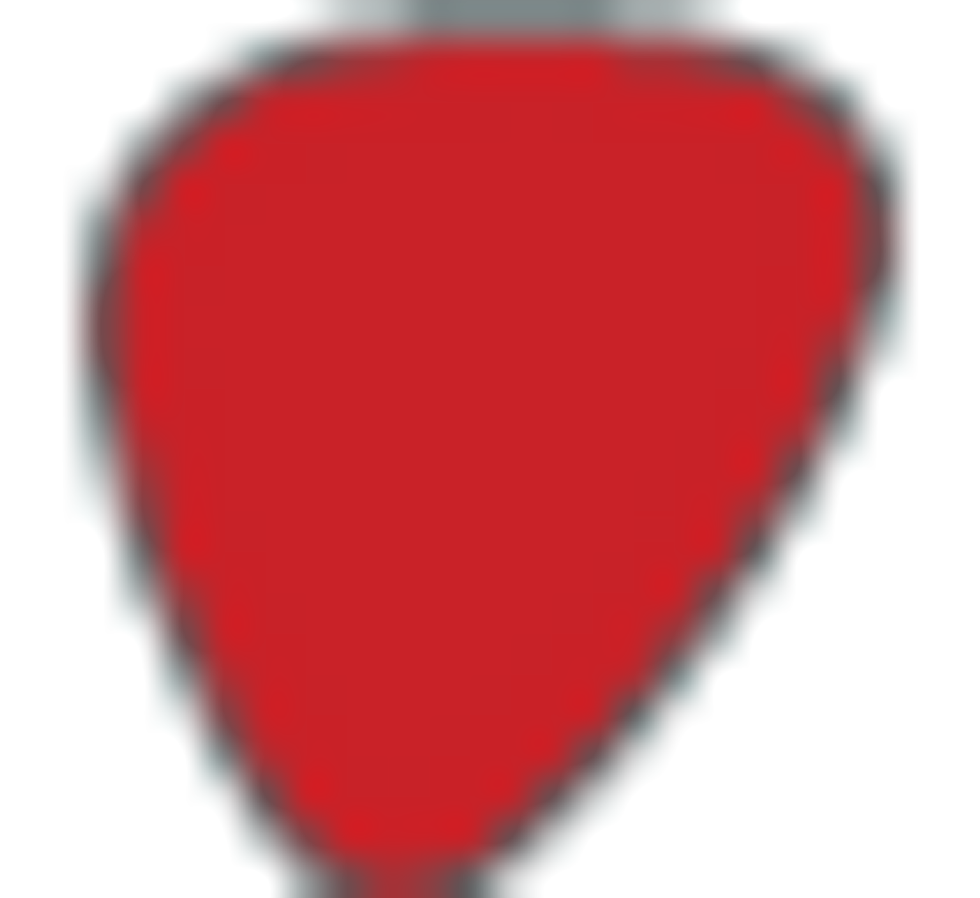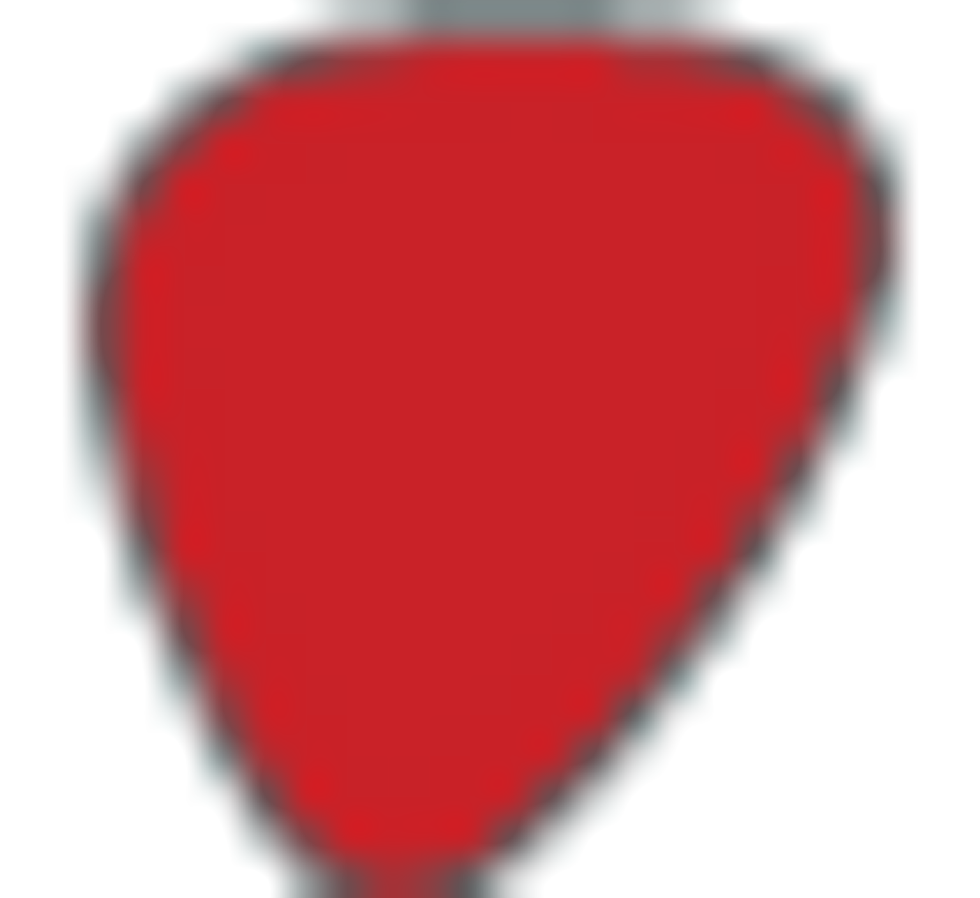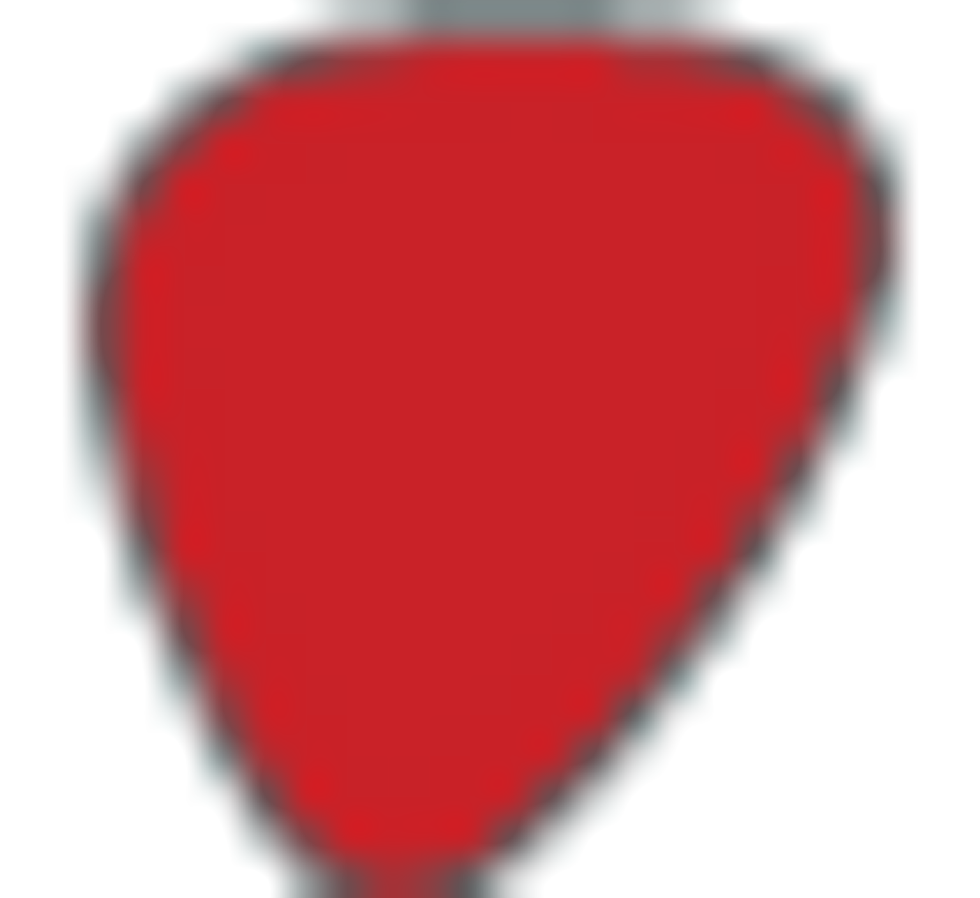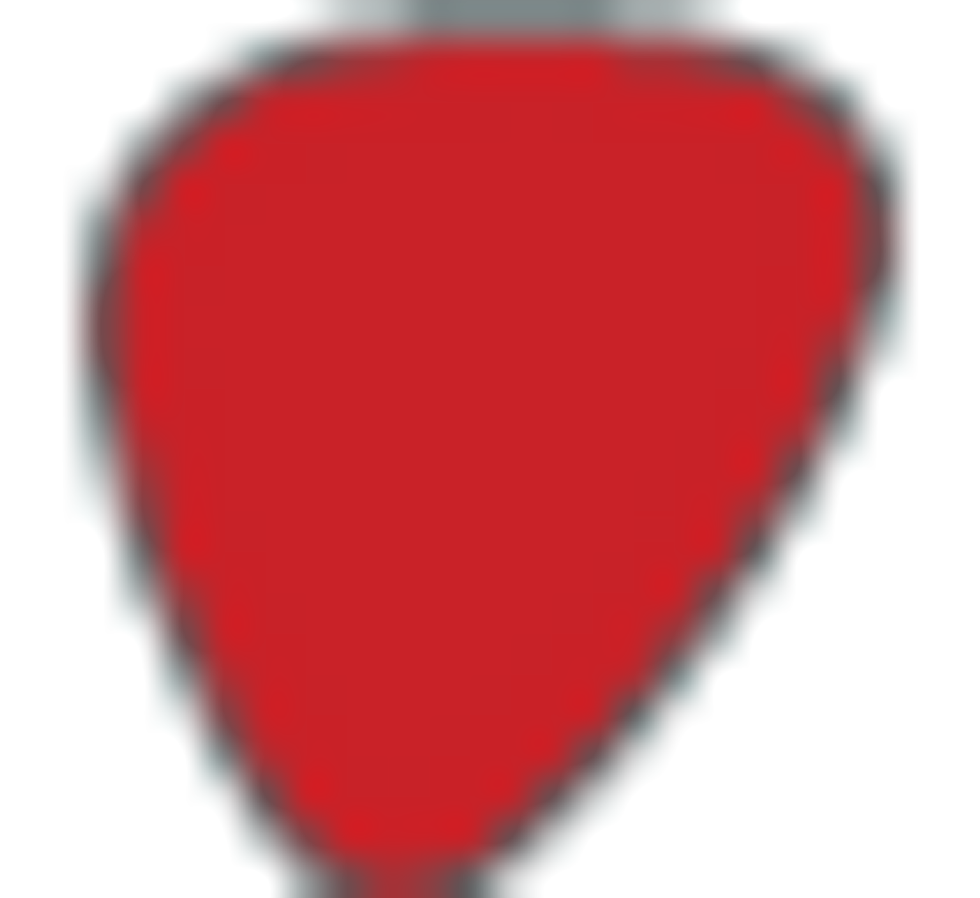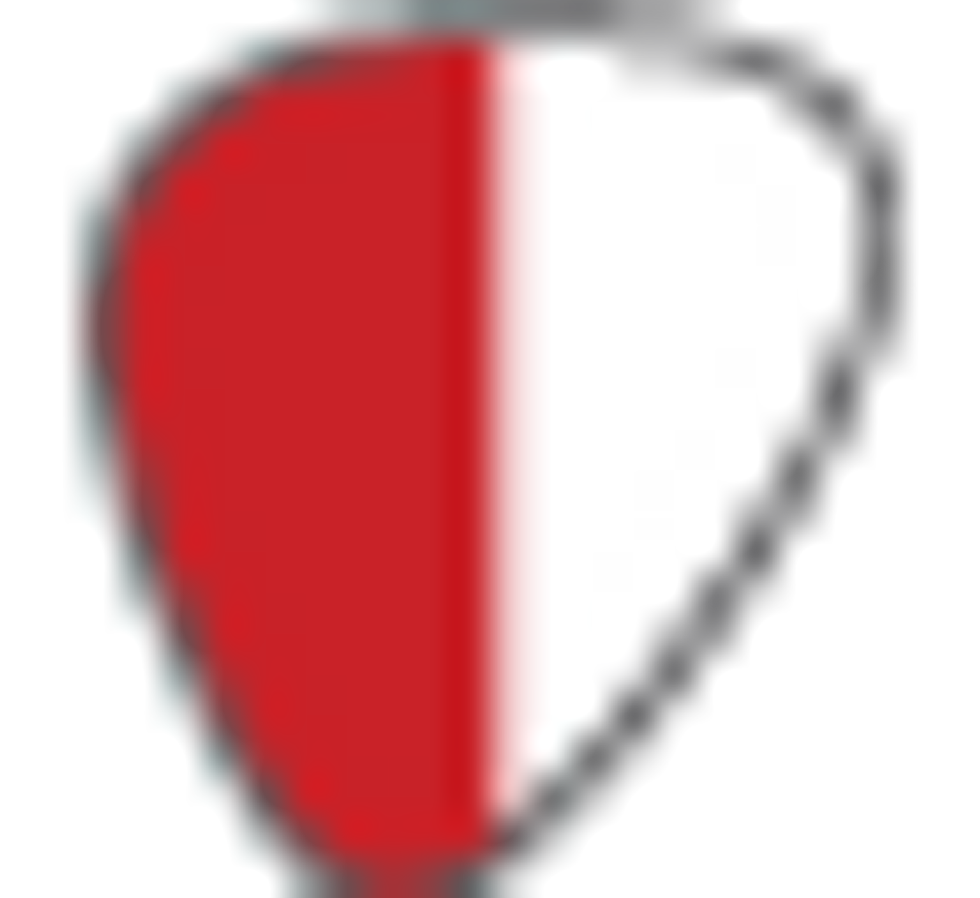 Value: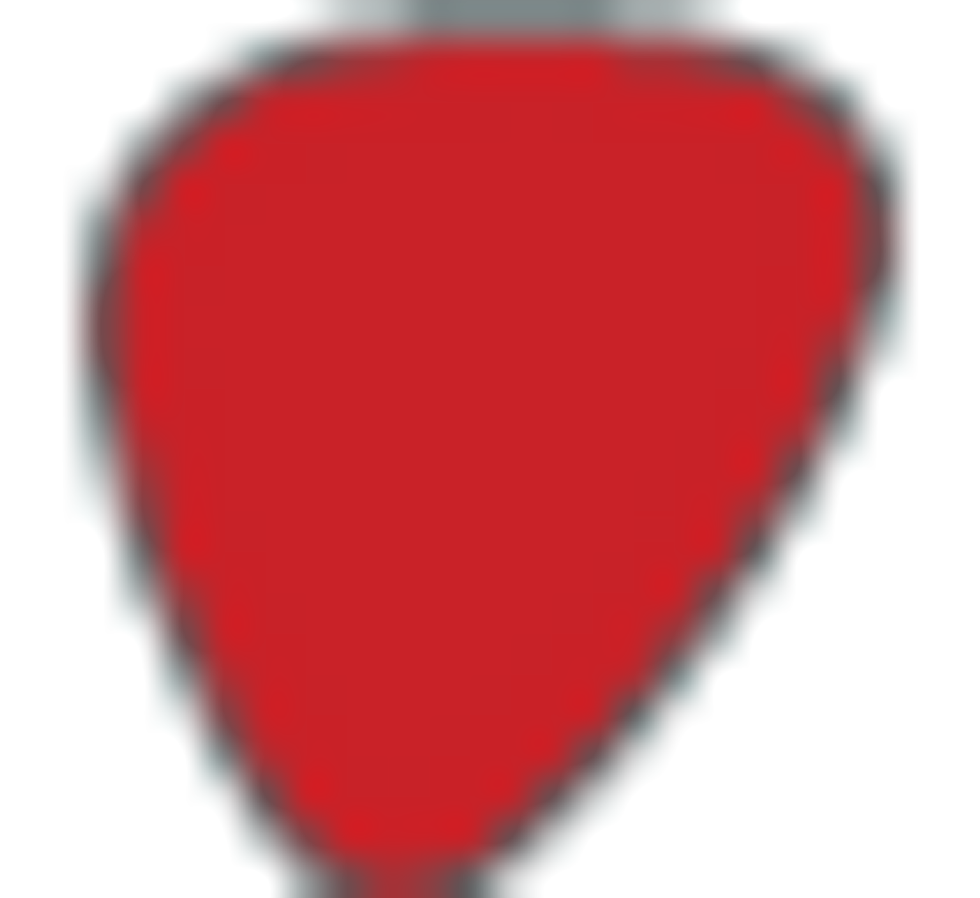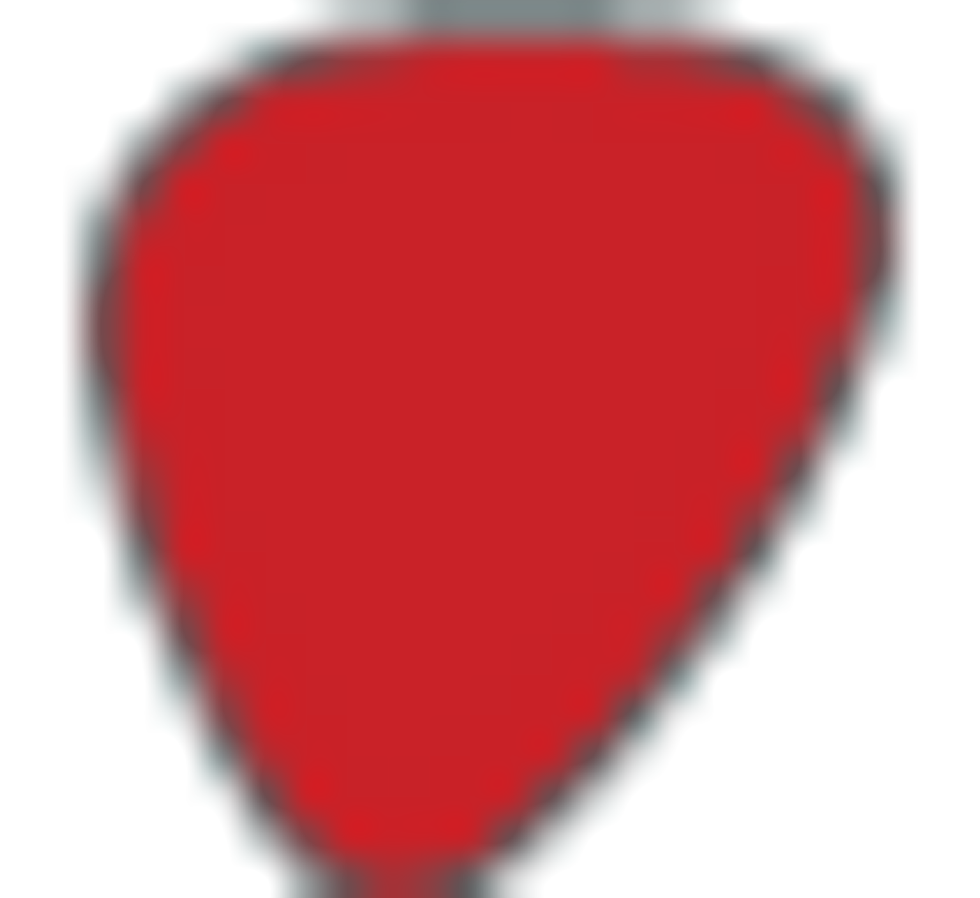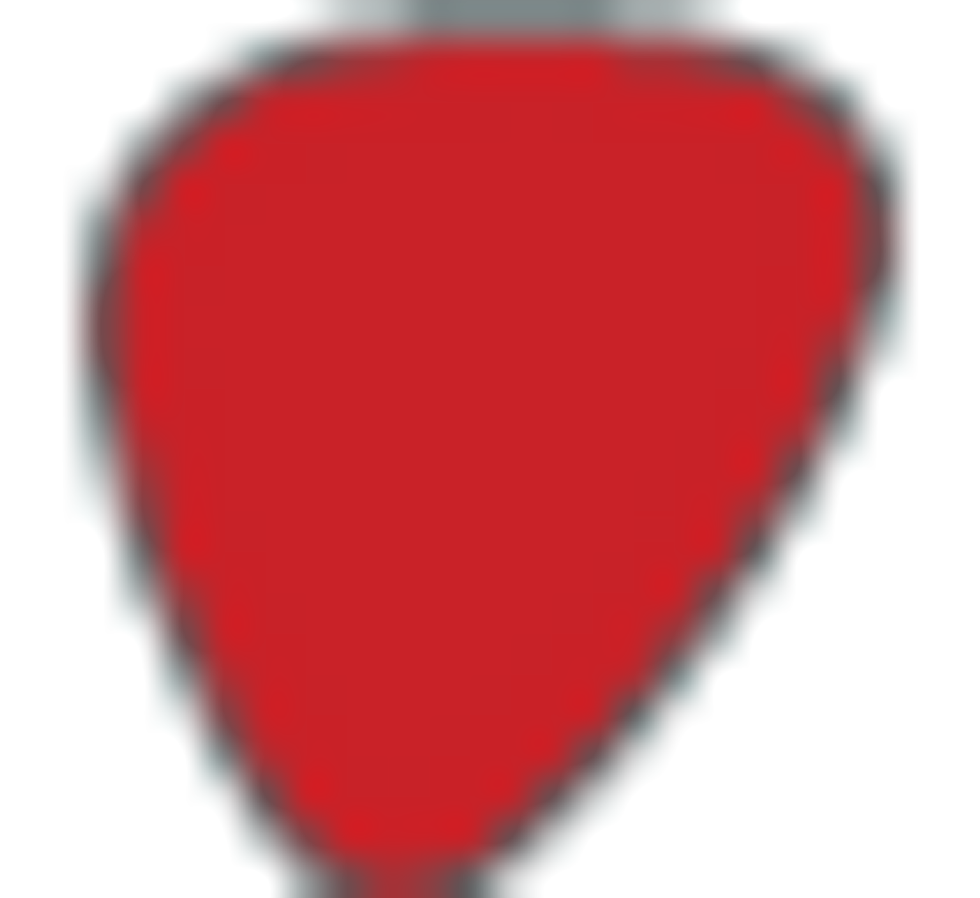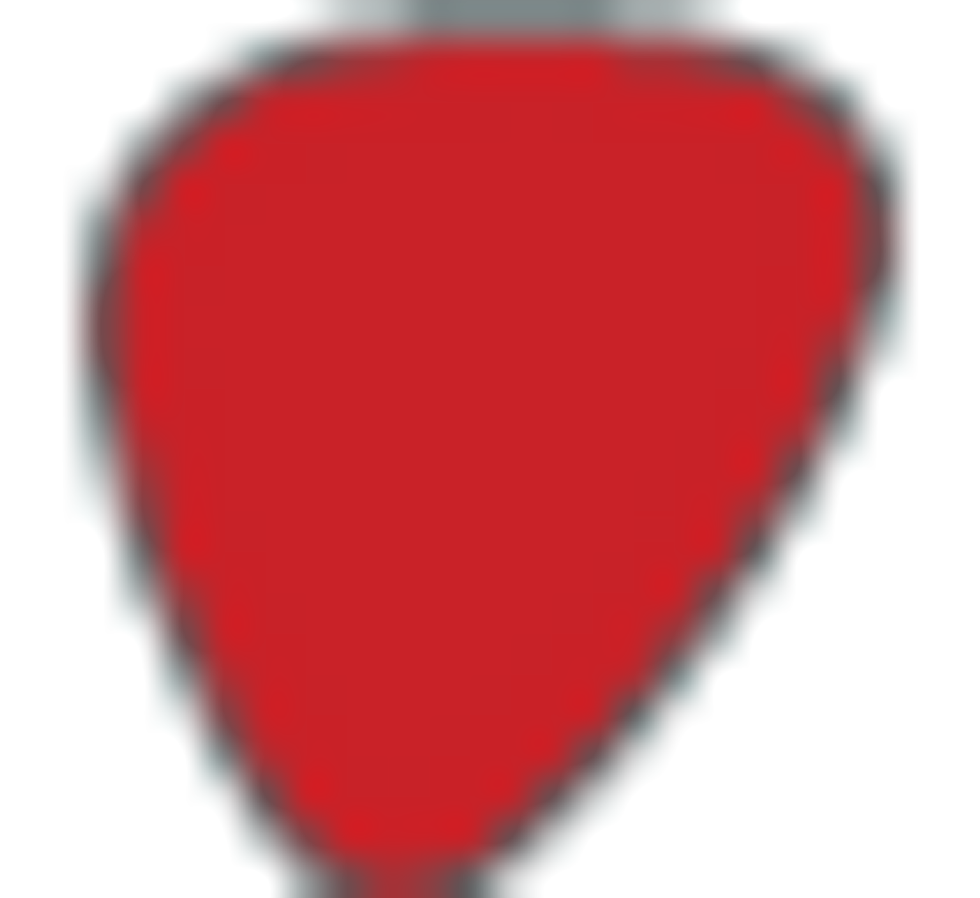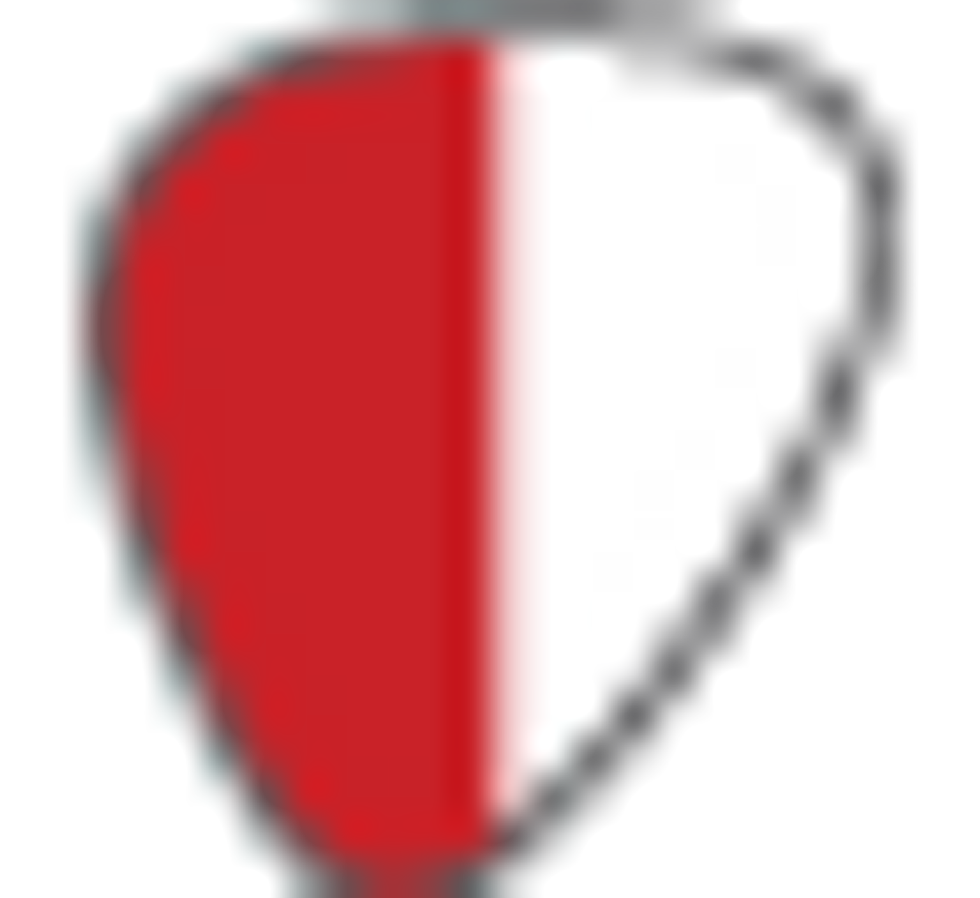 Street:
$1,999 (as tested)
Normandy Guitars
normandyguitars.com
To keep the Alumicaster's highs from becoming overpowering, Seymour Duncan's warm-bodied Quarter-Pound pickups were the perfect choice for this bass. The mids punched through the mix with a fat low end, and the highs were infused with a unique, metallic sharpness that sounded extremely detailed and round. In fact, the high end almost seemed like a totally separate signal. Each strike of the pick was revealed with enormous detail, as if they had their own hi-fi filter applied to them. Dropping the tone knob brings the sound to warmer territory, but with it fully open, you can hear every scrape, slide, and movement against the strings' windings—which may or may not be a quality you appreciate.
Regardless of the unconventional attack, the Alumicaster possesses all of the well-loved thumpy and thick traits that make players gravitate to a P-bass-style instrument. And it delivers these sonic qualities with superb sustain, thanks to the bracing that makes the body so exceptionally resonant and lively.
The Verdict
Normandy's Alumicaster is a great combination of vintage and contemporary. Its looks and tone will turn both eyes and ears indeed, and the old-school feel and vibe are enough to not scare off the vintage purists. Compared to other aluminum-based guitars and basses on the market—which are usually priced well over $1,000—the Alumicaster's starting price of $899 is unheard of, especially considering its level of quality and tone. Players who aren't used to hearing this level of detail in the attack and highs might need to spend a little time to get accustomed to it, but regardless of one's opinion on that matter, the Alumicaster Bass offers exceptional sonic and visual quality.
Watch our video demo:
With its copious power and all the easy-to-use tone-control tools that it puts at your fingertips, the Para-Dyne 50 Combo is an amp that will have your back in just about any stage situation you can imagine.
Having tinkered with guitar amplifiers since the late '70s, Jeff Andrews has had plenty of time to accrue down-and dirty, hands-on circuit-tweaking experience and develop a keen taste for tone and control. In 2002, he launched his service business—Andrews Amp Lab—in Atlanta, Georgia, after years of working for a large Japanese electronics corporation.
It wasn't long before Andrews got the building bug and unleashed the first Andrews Amplification amp with the A-Series. Now, Andrews has set sail with the second-generation Para-Dyne series. Boasting two dynamic channels (hence the name) the Para-Dyne line aims to sidestep issues of paunchy compression and deliver a stalwart, responsive tone that can be shaped through its inventive EQ control. The Para-Dyne 50 combo reviewed here delivers on those promises and more.
Highly Refined
The Para-Dyne is available in 20- and 50-watt models as a head or combo (jazz/blues jam-ace Jimmy Herring uses the Para-Dyne 50 head). The Para-Dyne 50 combo we checked out houses a single 12" Warehouse Veteran 30 speaker, two EL34s in the output circuit, and three 12AX7s in the preamp.
Space is used wisely on the Para-Dyne 50 and Andrews manages to keep things simple while optimizing use of both channels. Channel switching is achieved with a footswitch or by pulling out the leftmost volume pot. This bypasses channel 2's gain knob and engages the depth control. The 6-position rotary depth switch works exclusively with the clean channel and is used to fine-tune bass response. It's a cool control when used in conjunction with the regular EQ, and a smart way to dial in a robust, clean tone if you're switching between channels.
Tones from the clean channel can also be shaped using the 3-position bright (brt) switch. The down position reduces brightness, the middle position is more or less neutral, and the up position makes things considerably brighter. The treble, mid, and bass controls are interactive, so adjusting one parameter to any significant extent will most likely require you to fine-tune the others. It takes a little practice to get a feel for how it works, but in the end, the additional flexibility is a big plus. Finally, the master volume adjusts the loudness of channel 2 and is used in conjunction with the gain to tame or unleash overdriven tones.
The rear panel of the Para-Dyne 50 is home to a multitude of features, including a useful and most welcome pentode/triode switch. Pentode mode is effectively the amp at full power—which is great for larger gigs and louder jam sessions. Kicking down into triode reduces the output power by half and enables a more full-bodied overdrive at lower volumes that will keep curmudgeonly neighbors at bay. Andrews also offers an optional buffered and bypassable serial-effects loop for the Para-Dyne series. And if you're thinking about using an external cab, just plug into the main jack and change to the proper impedance with the 4/8/16 Ω selector. A secondary cab can also be added through the extension jack.
Cosmetically, the Para-Dyne combo exudes a simple but sharp-dressed character that's sort of a cross between Vox, Matchless, and Hiwatt sophistication. Diagonal, white piping breaks up the flat, black expanses of vinyl on the front panel in minimal-but-stylish fashion. While this is only a 1x12 combo, the amp is actually quite heavy. But with its hefty, finger-jointed birch cabinet, it's definitely built to last.
Dirty & Dapper
The coupling of a Stratocaster and an EL34-driven amplifier can be magical—a combination of basic blues tone and a nasal distortion that excites the blood, and the essence of the guitar "stink" that so enthralled Frank Zappa. The Para-Dyne's overdrive channel excels at delivering these types of tones. It can sound simultaneously nasty and refined, and it was easy to dial out fat, compressed sounds. Inevitably, you'll definitely hear things get a little more round and chugging in the higher-gain placements, but the Para-Dyne retains an airiness—a bit of breathing room, really—that gives you leeway to shape your tone in specific ways at more extreme levels. With the gain around 5, you'll have a solid foundation for excited Hendrix-style breakup—biting but sweet with sustain that's pronounced and pleasing, but not too squirrelly. And with careful use of the gain control, you can get to that sustain sweet spot at lower volumes too.
Ratings
Pros:
Versatile channel switching. Plenty of headroom. Effective tone-shaping features.
Cons:
Might be expensive for a lot of folks moving up to 50 watts.
Tones: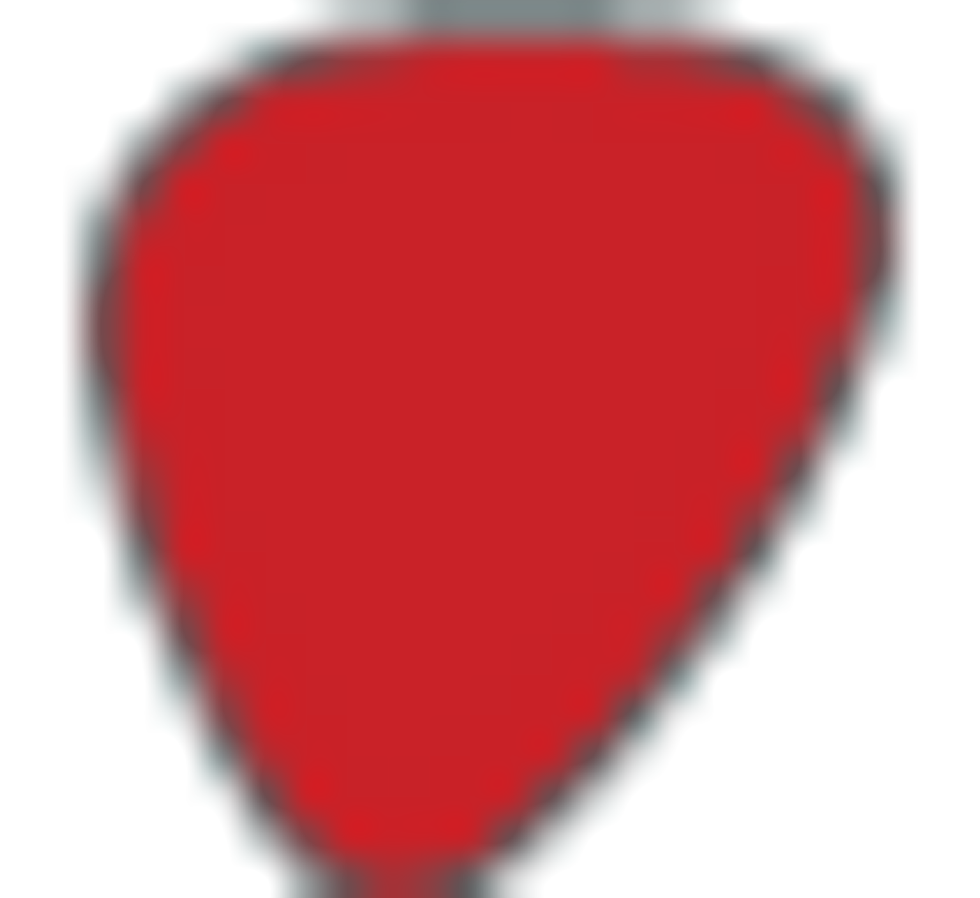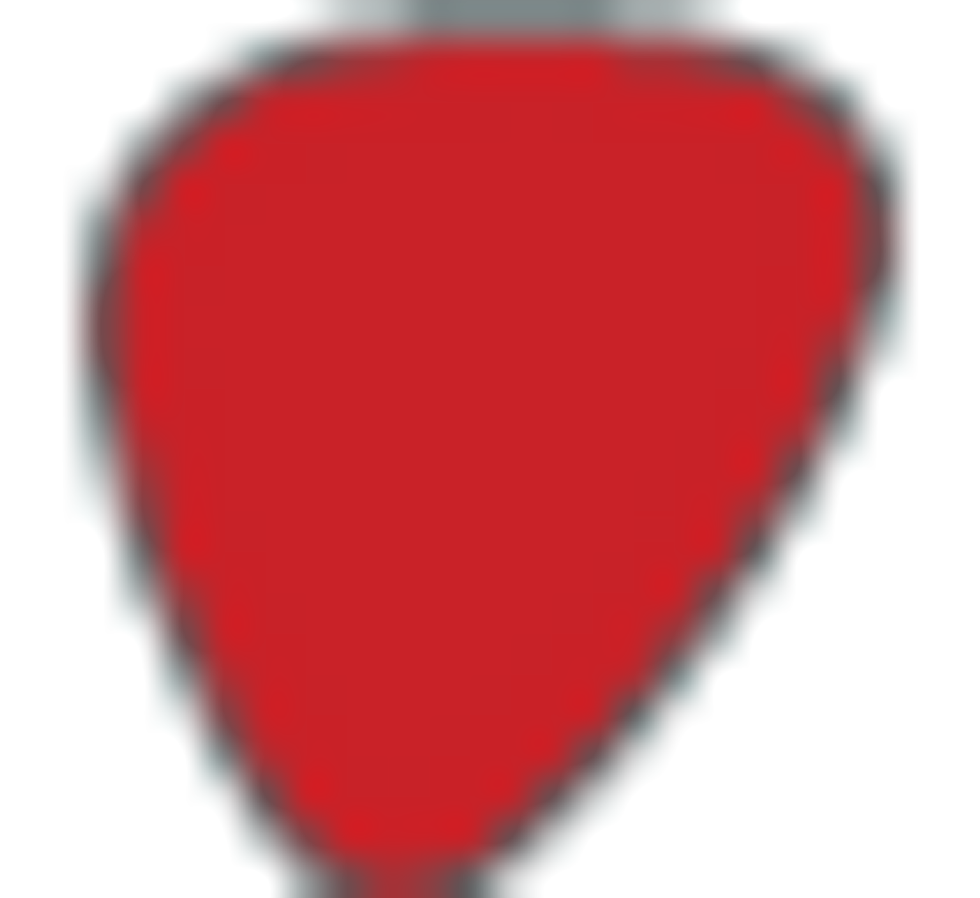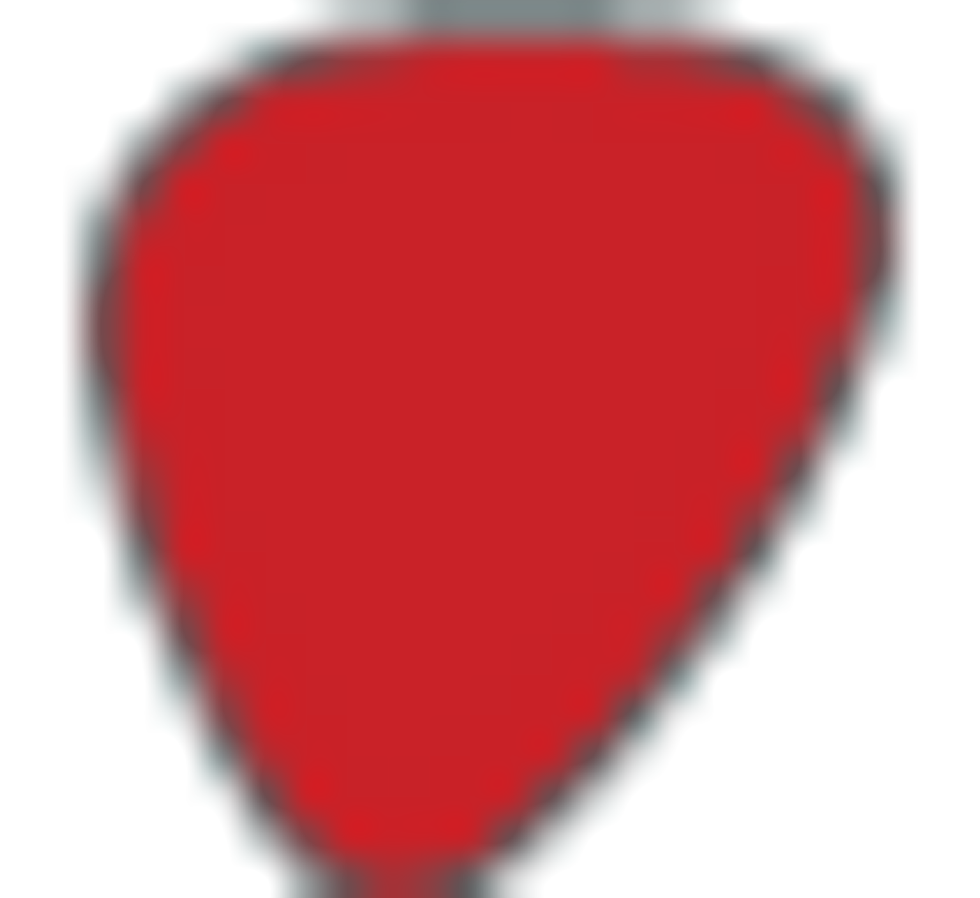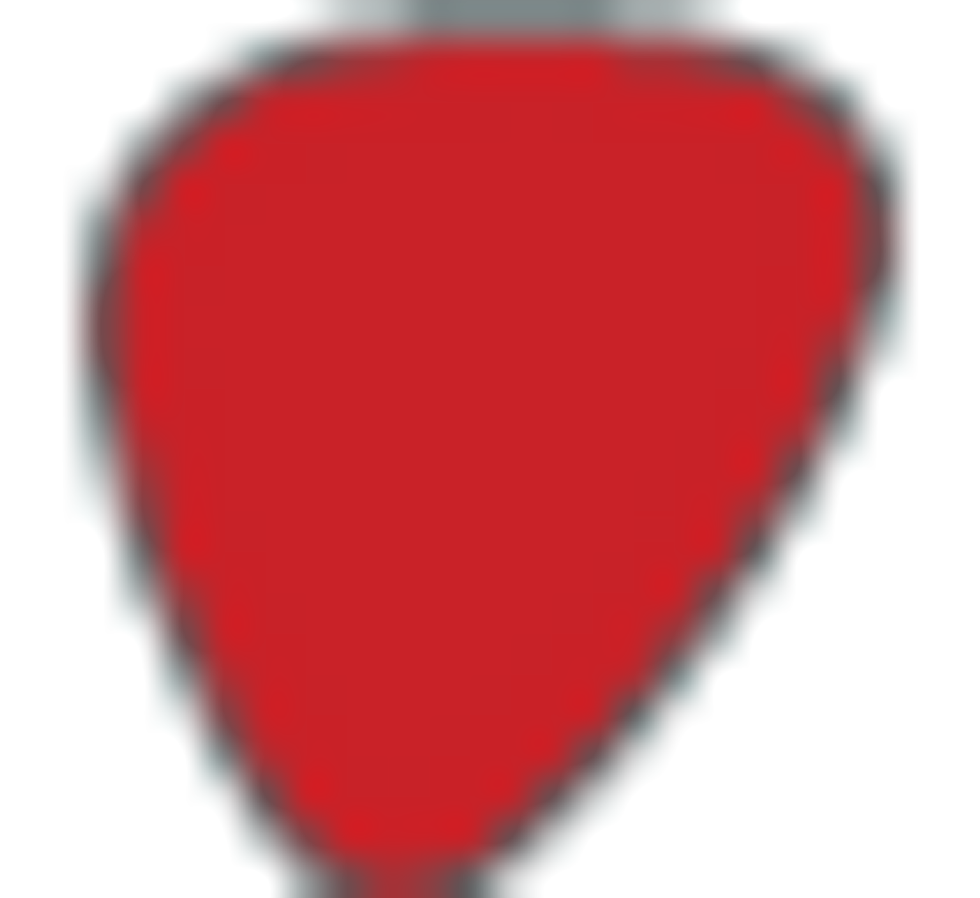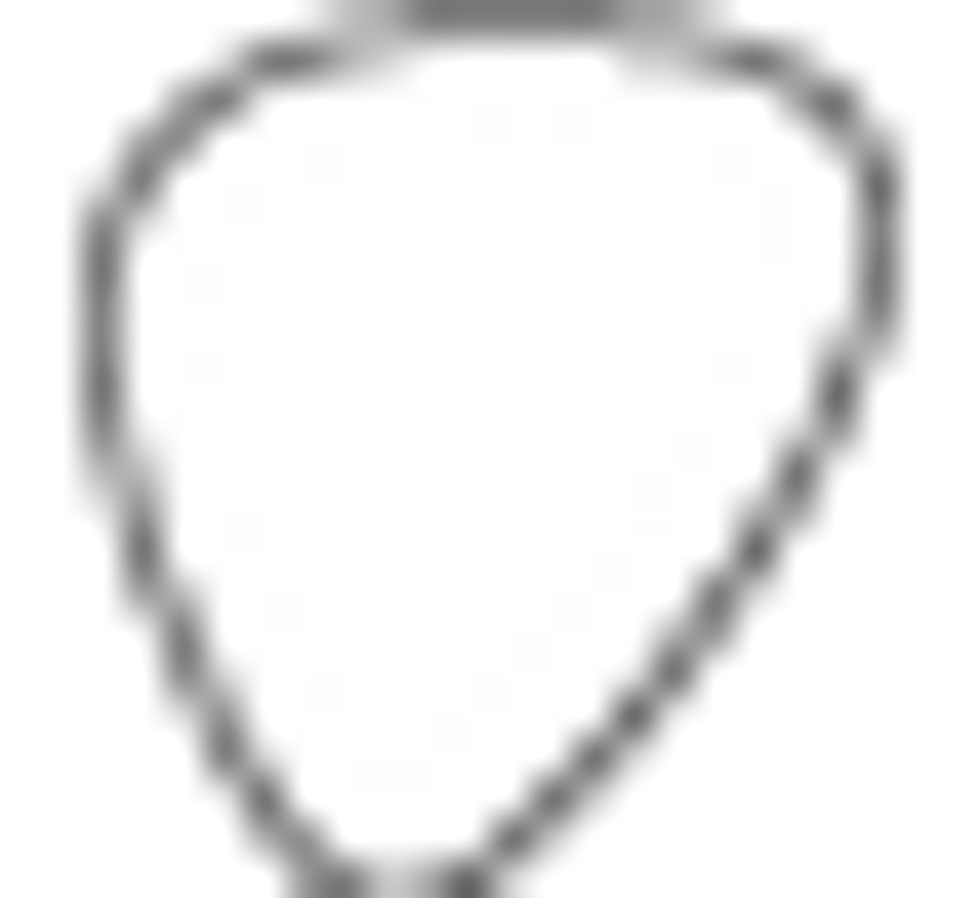 Ease of Use: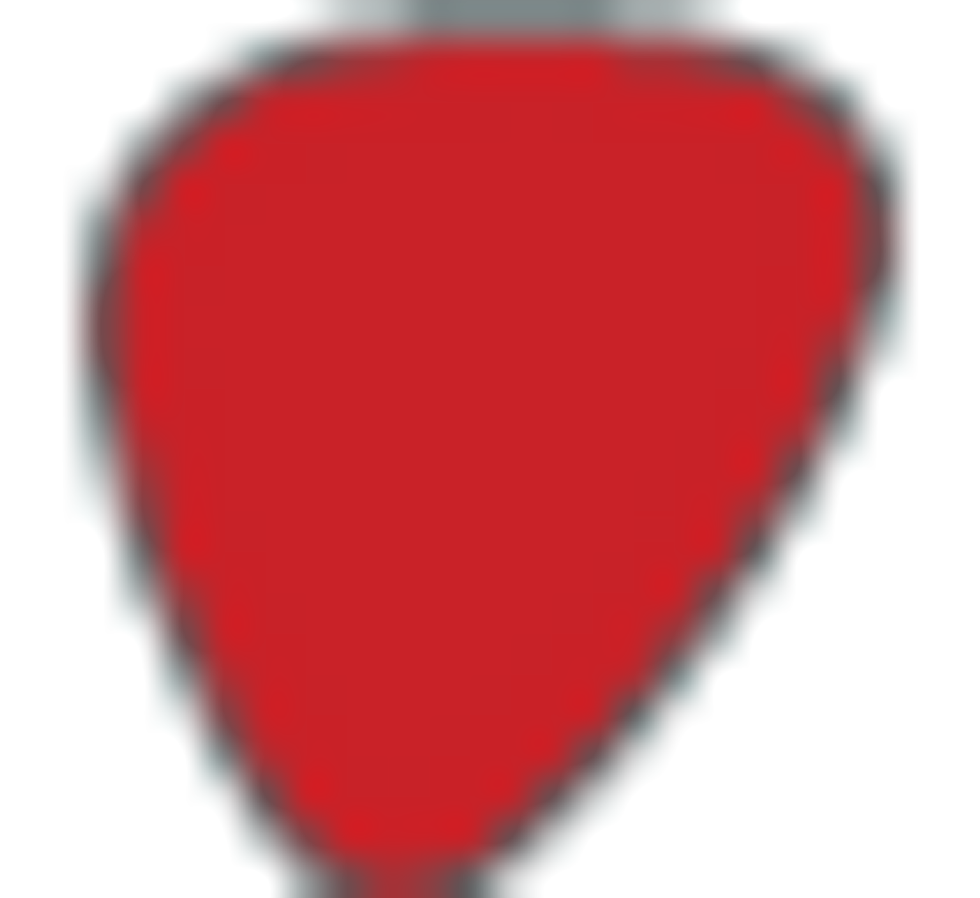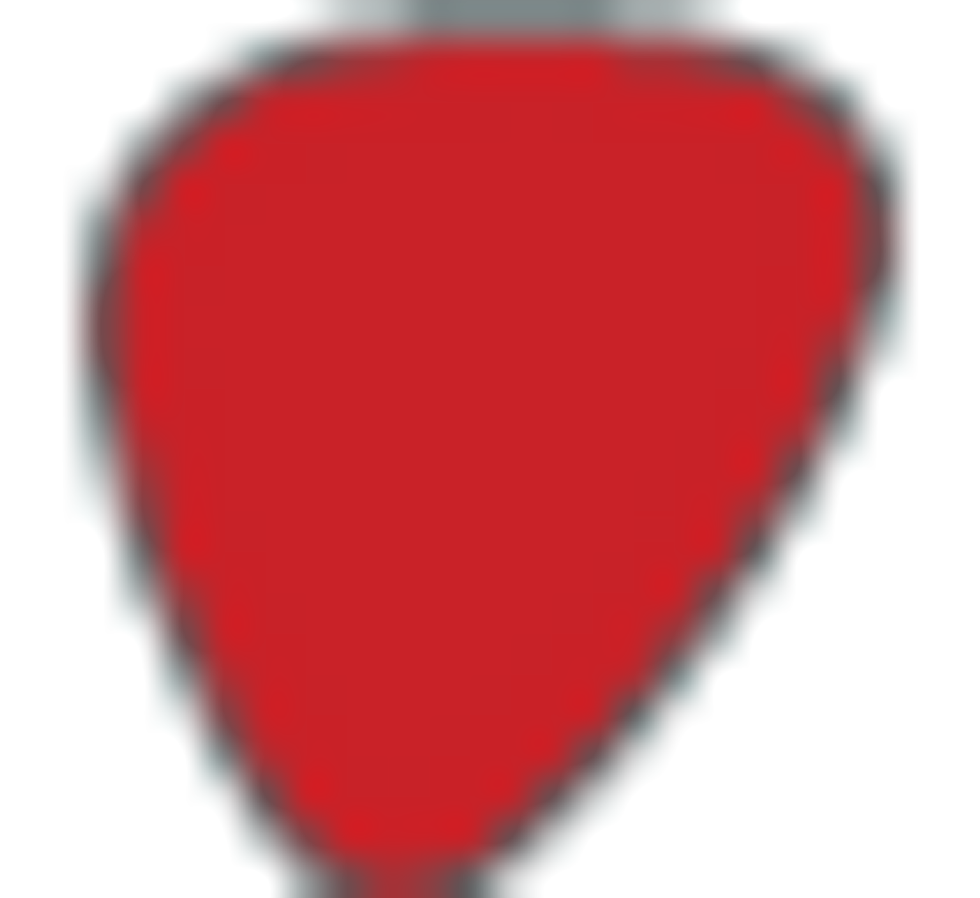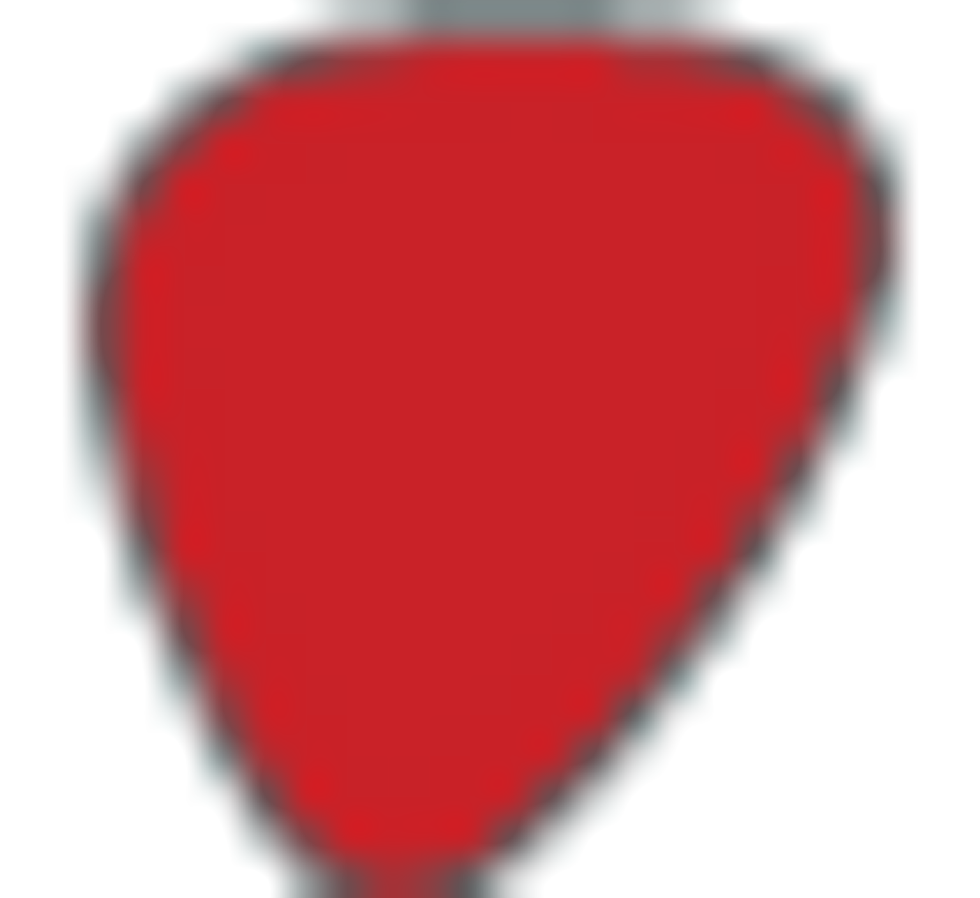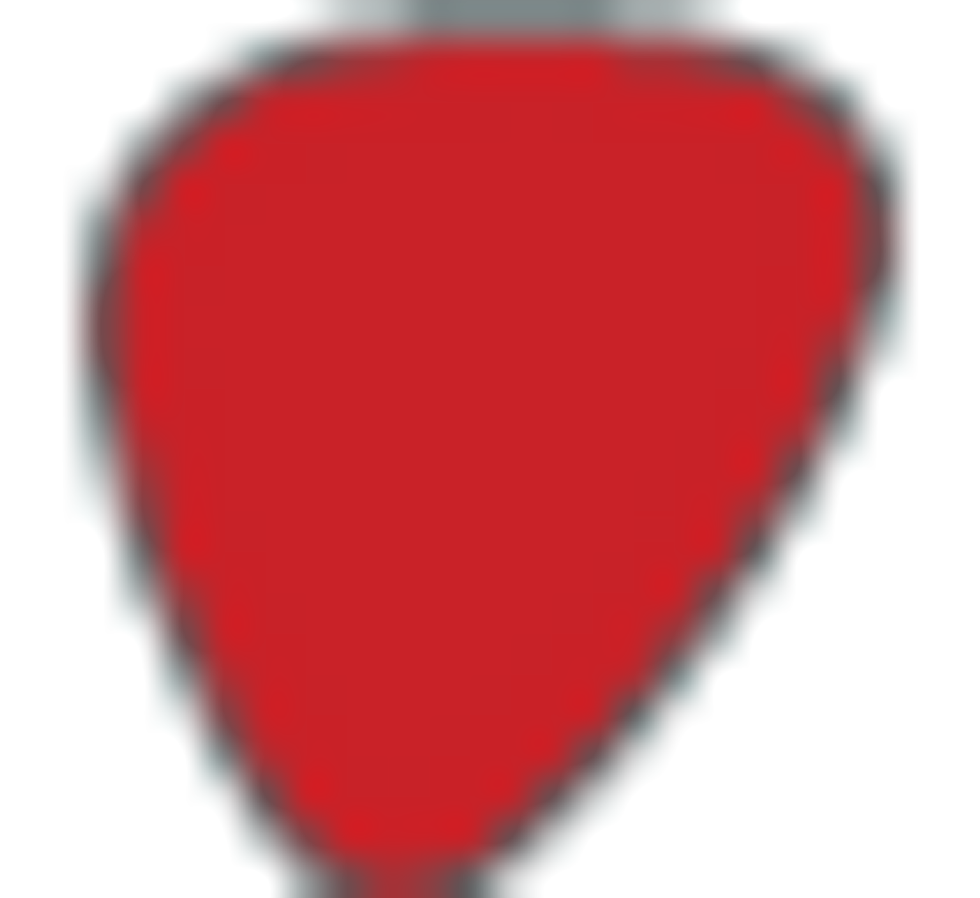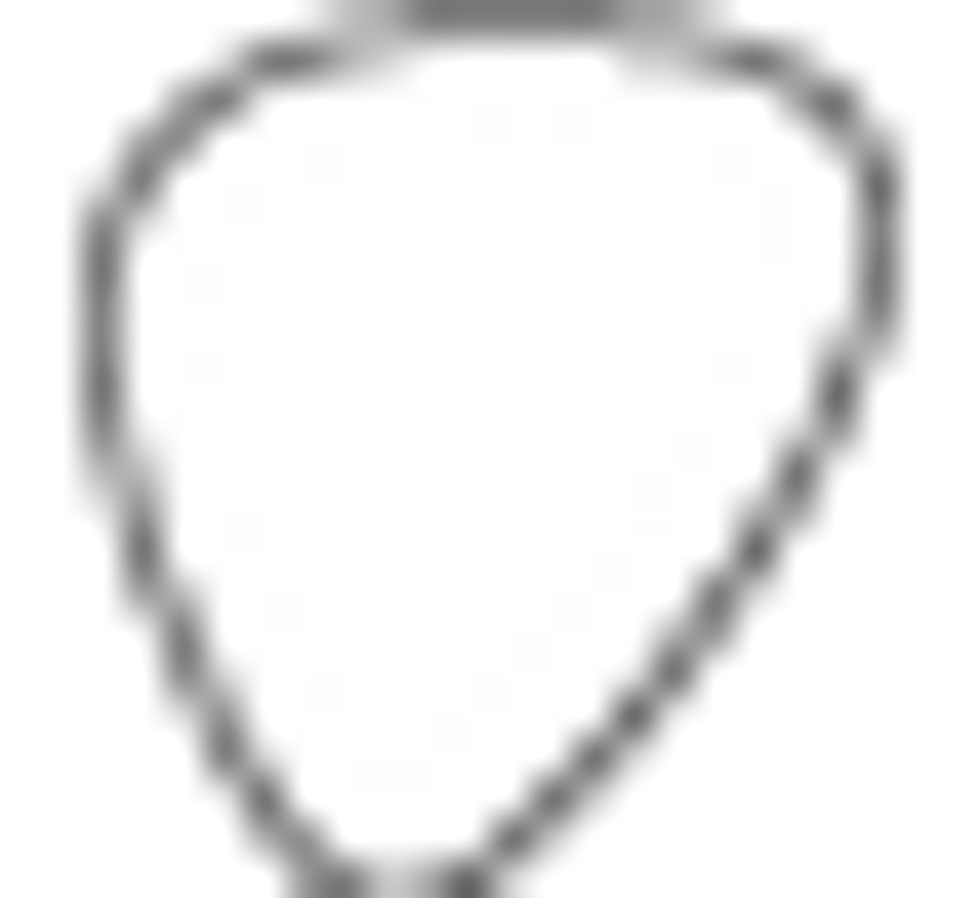 Build: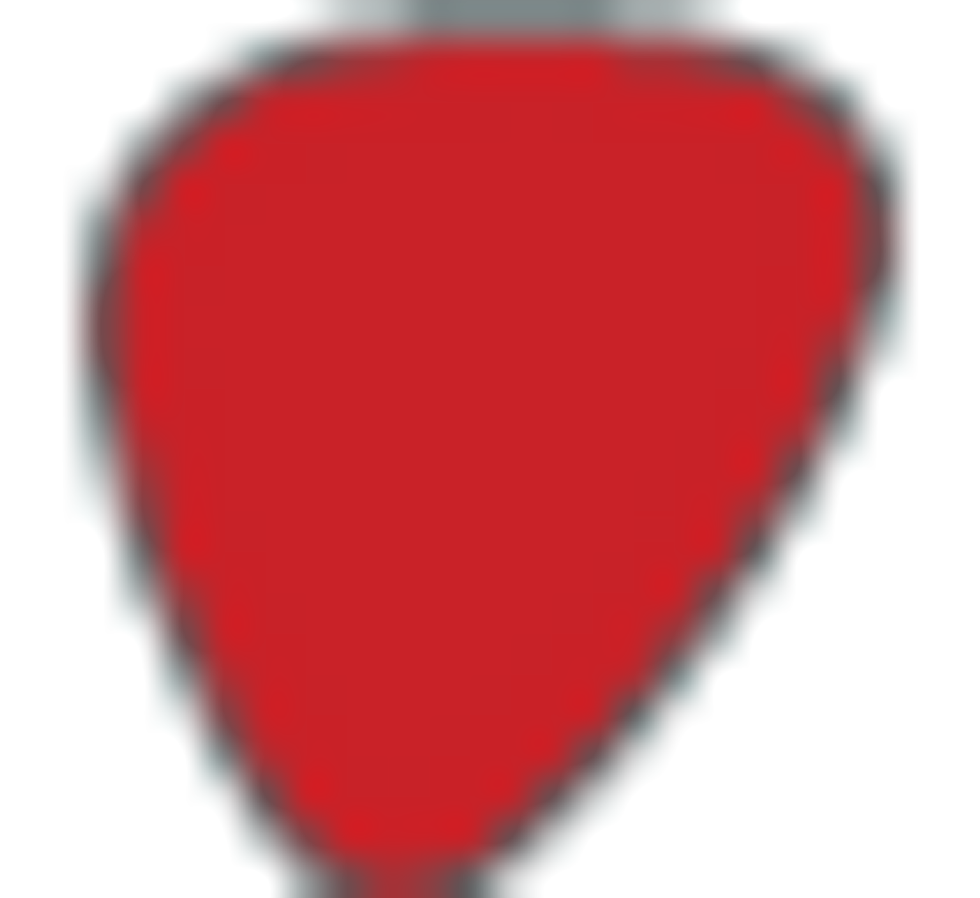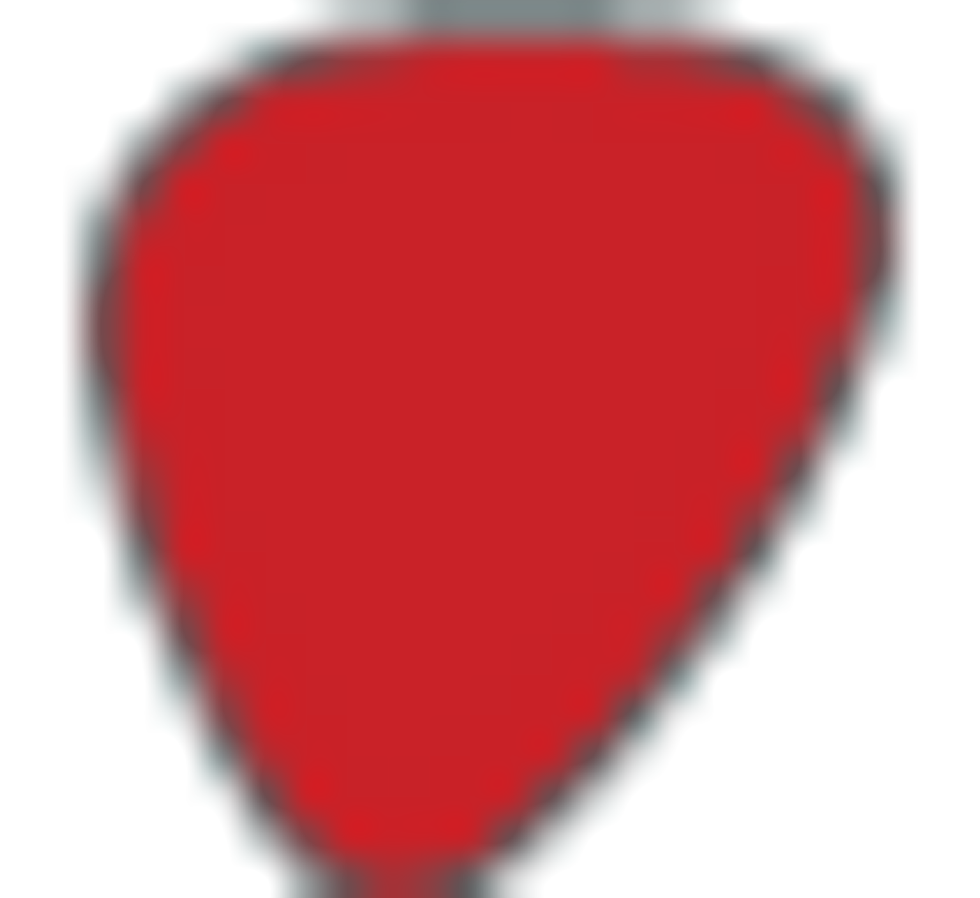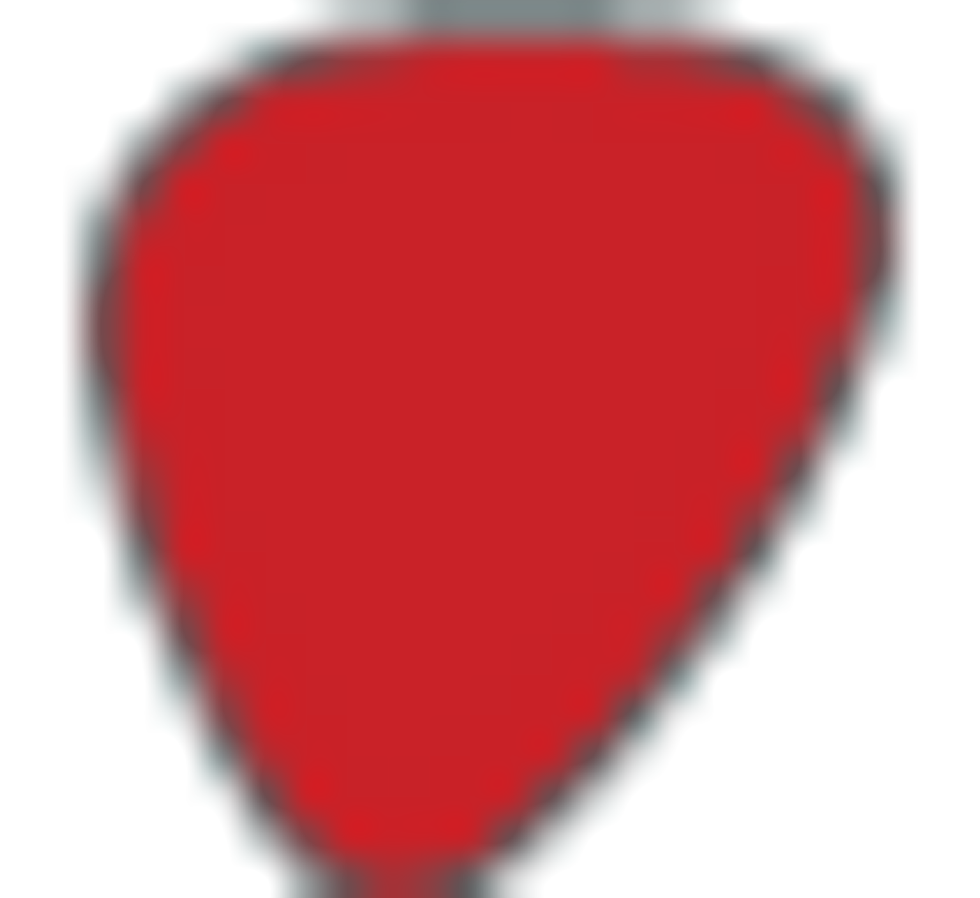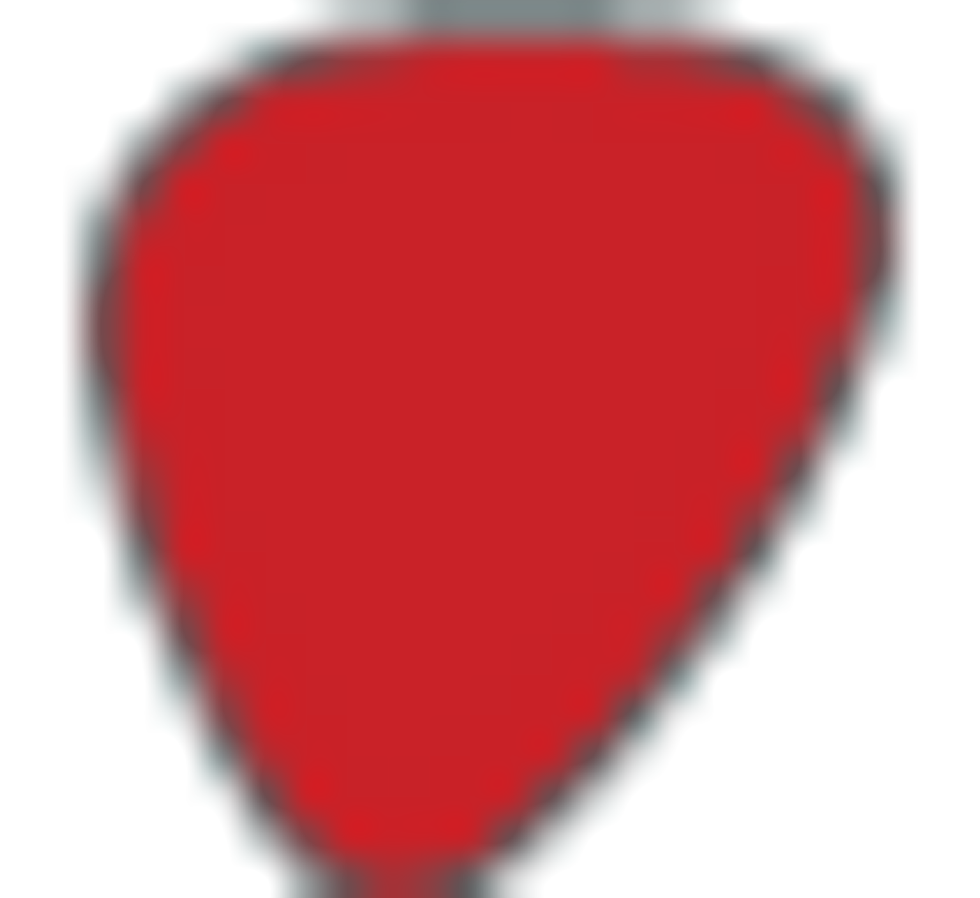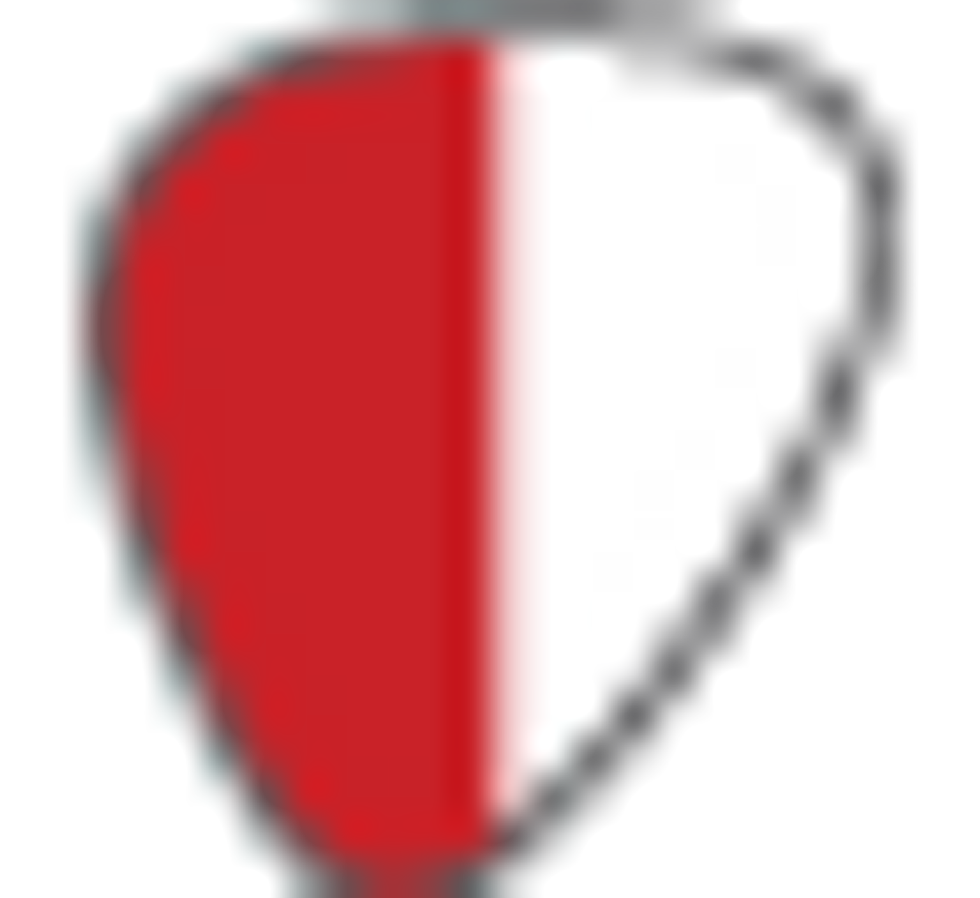 Value: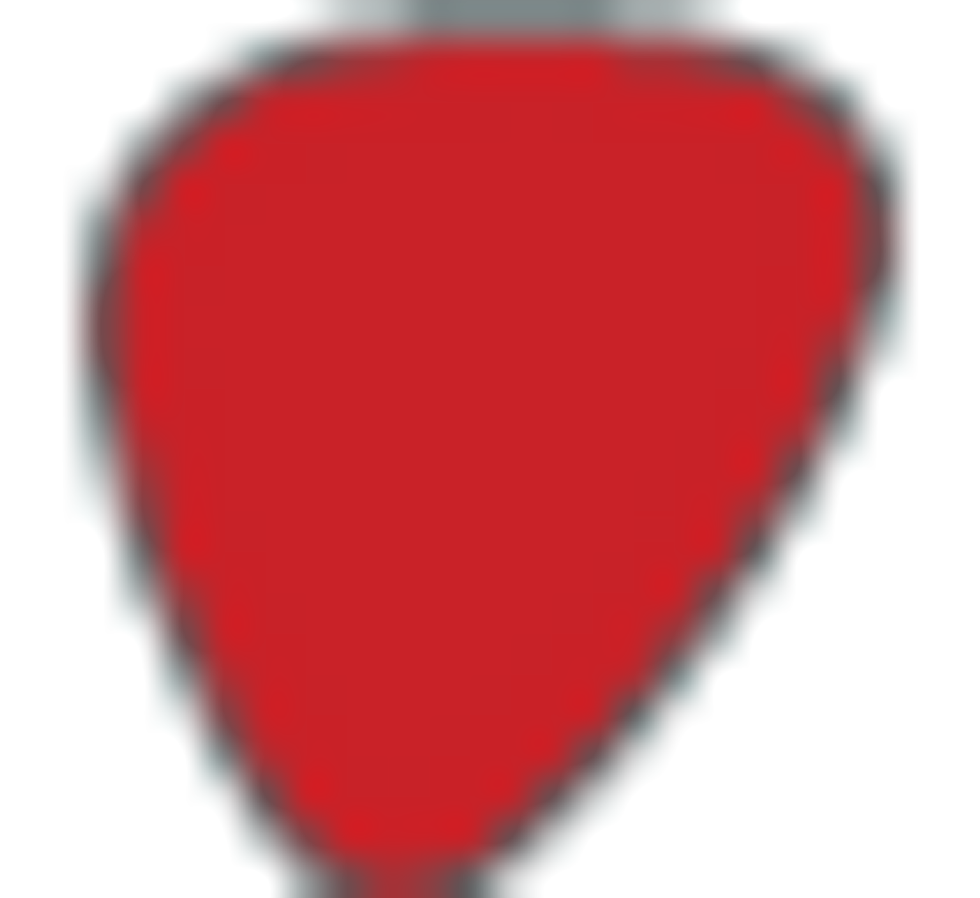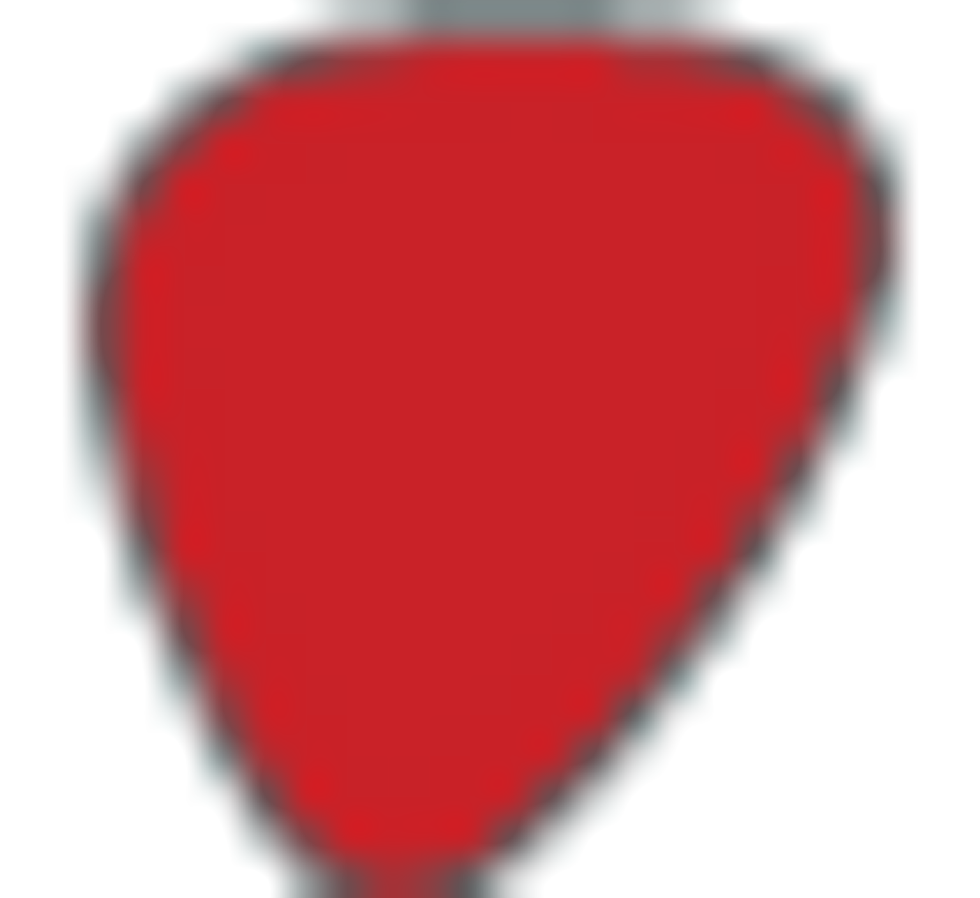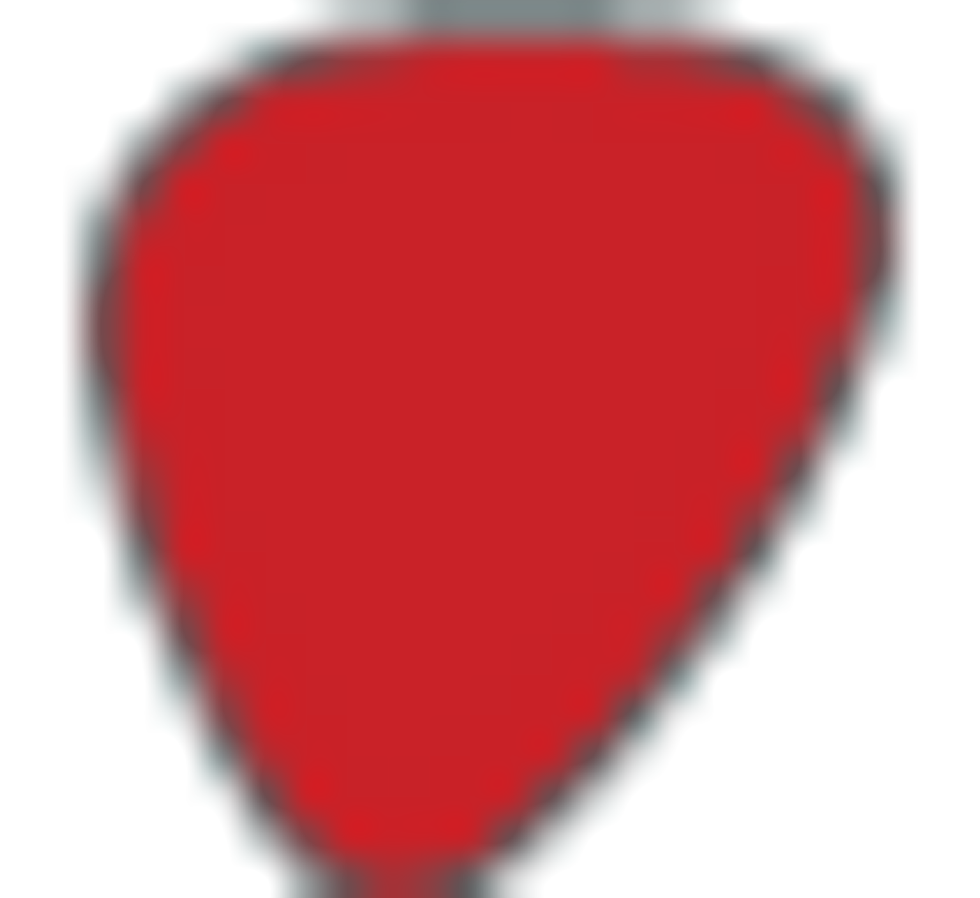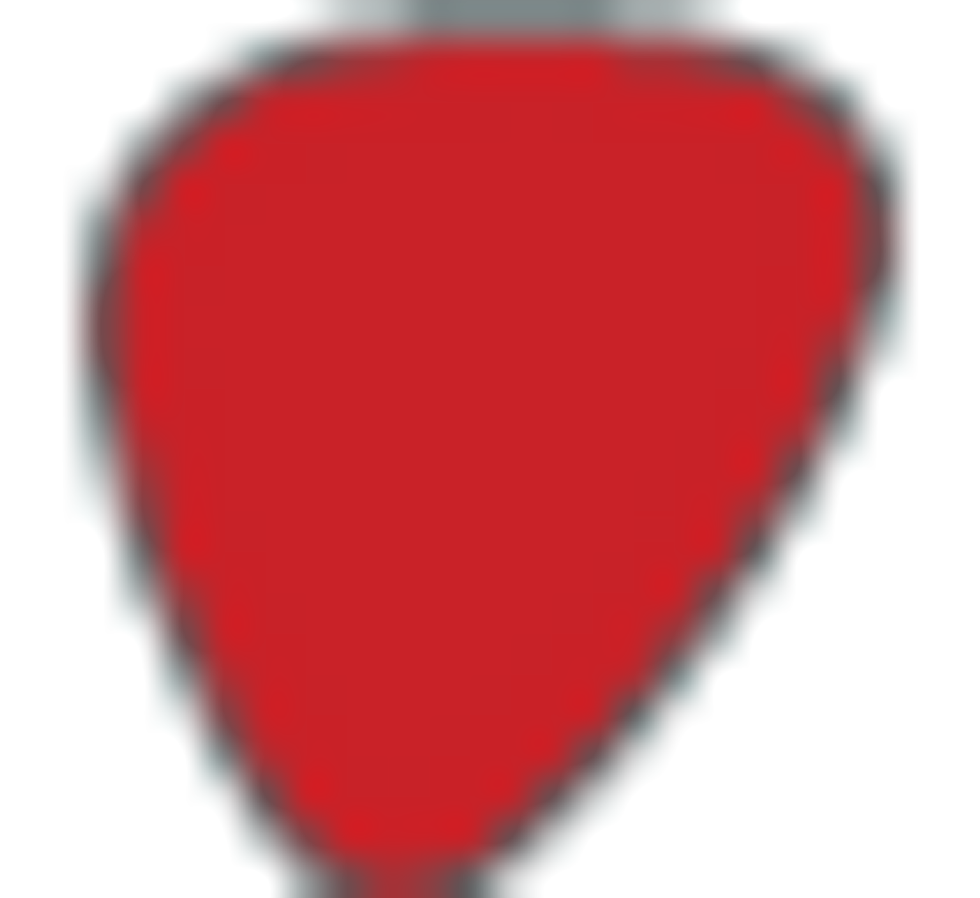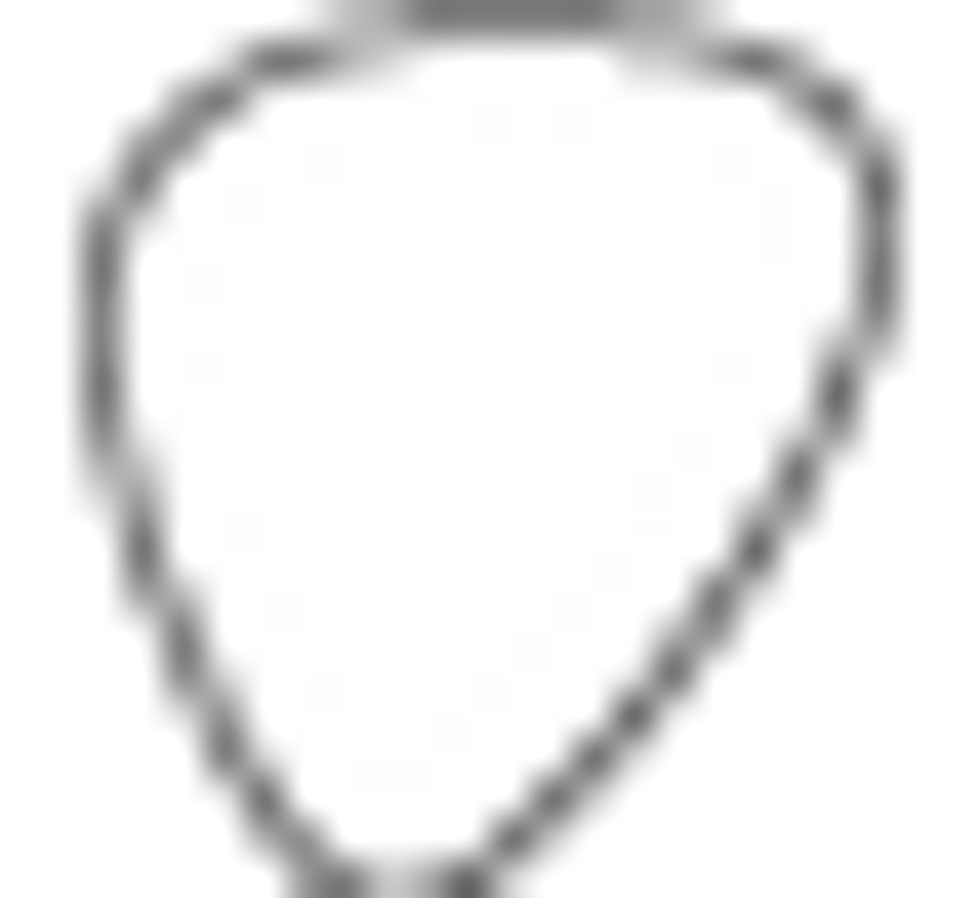 Street:
$2,350
Andrews Amplification
andrewsamplab.com
With their wide, fat, harmonic range, humbuckers demand a bit more attention on the tone-shaping side. A Gibson Les Paul through the lo input took on a darkly shaded personality and felt a bit claustrophobic and stifled. This was especially apparent on the second channel where you're without the bright switch. Cutting these waters is still possible with a significant boost in treble and cutting the bass EQ, but you may as well just plug into the hi input, corral the top end, and enjoy the wider range of the tone control. With channel 1 engaged, you have the depth control to help carve up the low end and make the environment more humbucker friendly. A neutral setting is definitely a good starting point that will suit most situations, including single-coils. But if you use humbuckers with any frequency, you'll love what the depth control—and its power to tame woofy low end—can do to enliven a humbucker and coax a little burn and high-end detail back into the mix.
The Verdict
It can feel dicey making a single amp a cornerstone of your tone. And when you get into the 50-watt range—where things get expensive fast—finding that one amp with the most possibilities gets even trickier. What's cool about the Para-Dyne 50 is that it isn't a one-trick pony. Its basic voice channels the essence of a good EL34 amp—a capacity for chime and power that can shine brightly with single-coils, or take on a darker, burlier, and feisty voice with humbuckers. Both channels are very useable and can be set up for effective, multi-voiced channel switching if you do a little homework and really investigate how wide in range and interactive the tone, gain, and voicing controls can be.
It's a great amp for Americana, classic rock, and pedal-dependent indie and experimental-rock environs. Although the Para-Dyne 50 serves up plenty of gain for most applications, real heavy music heads will likely want for a closed-back cab and hotter speaker. That said, the Para-Dyne 50 can kick with real aggression, depending on how you employ the EQ and use the internal trim control to adjust the range of OD. It's of little surprise that an amp-service specialist—who sees the good, the bad, and the ugly—developed the Para-Dyne 50. For it's an amp of plentiful and real strengths—without any true Achilles heel. But that solid, fundamental performance doesn't make it any less a player's amp, and with its copious power and all the easy-to-use tone-control tools that it puts at your fingertips, it's an amp that will have your back in just about any stage situation you can imagine.