A multi-effect stompbox with downloadable effects and amp simulations and BlueTooth technology.
Computers play an integral role in the lives of a lot of gigging guitarists these days. Enhanced processing power, laptop portability, and inexpensive sound interfaces make it possible for a guitarist to take a virtual warehouse of effects units, amp models, and speaker simulators on the road. And over the last few years a handful of key players in the guitar effects market have integrated their technologies with mobile consumer electronics devices such as smartphones and tablets. IK Multimedia's simple iRig and Amplitube app turn an iPad/iPhone/iPod into a powerful modeling rig. DigiTech's iPD-10 pedalboard allows players to use the processing power and touch interface of an iPad to expand on the trusted multi-effects pedalboard layout, while the company's iStomp pedal enables players to purchase effects models for the iStomp from the App Store and transmit them via USB to a standard-sized stompbox unit.
Zoom's latest version of the MultiStomp greatly expands on the downloadable effects idea by using a wireless connection to your iOS mobile devices via standard Bluetooth technology. And the compact MultiStomp has a wide range of features that make it a fantastically powerful guitar multi-effects processor by any standard.
Everything You Need
Though connectivity to an iOS device is the key to expanding the MultiStomp's internal library of modeling effects, the mobile device itself is not part of the signal chain. Just like its predecessor (the Zoom MultiStomp MS-50G), all of the processing happens inside the MultiStomp. Essentially, the MultiStomp is a stompbox with the brain of a multi-effects rack.
You don't need to make any additional purchases or connect to a mobile device to get yourself up and running with the MultiStomp. The unit comes loaded with 100 effects including distortions, reverbs, delays, amp models, and more. Almost all of these effects are analogous to classic pedals and amps. The native effects include far-out processing like sequenced filters and wacky modulators. The MultiStomp is also shipped stock with utilitarian fare, including compressors, tuner, noise gate, and stereo panning, to name a few.
Getting Connected
If you want to explore the extended library of effects you'll need to download Zoom's free StompShare app from the Apple App Store to your iPad, iPhone, or iPod Touch device (iOS 4.0 or later). Inside the app you simply follow the standard process of Bluetooth pairing, which connects your iOS device to the MultiStomp. Within the app you can also preview recordings of the various effects and amp models available for purchase. Each effect costs 99 cents, while virtual amps are priced at $1.99.
The coolest feature of the app is the try function, which transmits the effect or amp to the MultiStomp pedal for 15 minutes at a time. You can then demo the product within your rig and also alongside preloaded or previously purchased effects and amp models. It would be nice to see a bit more interaction between the mobile device and the pedal. For instance, you cannot use your device to control effects parameters of the pedal, and you can't store user presets onto the mobile device for online backup and sharing.
Currently available StompShare amp approximations include "Plexi," Orange, Matchless, Bogner, Krank, Sound City, and VX Combo-style amps. A few of the effects modelers in the store include effects inspired by the Tube Screamer, Big Muff Pi, Centaur, Small Clone, Small Stone, Echoplex, and more. Zoom plans to grow this library regularly.
The dynamic response of the amp model was remarkable. Light picking produced quiet, overdriven tones with a bit of amp noise. More aggressive picking had the amps pumping out thick waves of distortion.

Admirable Design Inside and Out
The overall design of the MultiStomp is well executed. It looks and feels rugged and critical controls are strategically placed so that it's virtually impossible to inadvertently trigger them with your foot. Four circularly oriented buttons, much like those found on first-generation iPods, surround the single stomp switch. These buttons, along with three rotary knobs (that change function according to which buttons are pressed) are used to modify effects parameters and navigate the MultiStomp system.
Navigation of a multi-effects system on a small screen can be excruciating, but Zoom has made the process surprisingly intuitive. First, the backlit screen is as big as the screens on many full-fledged multi-effects racks. Secondly, the better resolution means Zoom can effectively use graphics as well as text. Effects and amp models are represented graphically, as are their control knobs. As you scroll through the components of an effects chain, the images scroll accordingly, giving you a clear picture of the way the menus and your presets are laid out.
Power Up
As soon as you power up the MultiStomp (via power adapter or battery), you're taken to the first of many preset effects chains. The unit stores up to 50 effects chains in memory, all completely customizable. Each chain can have a maximum of six effects/amps loaded simultaneously. You just add a component anywhere in the chain, set the parameters, and store the preset. Moving components around within the chain is as simple as highlighting the effect, pressing the lift button, and dragging it to the desired position.
I started by plugging the MultiStomp directly into my recording interface and opening a blank preset. To start, I loaded some of the high-gain amps: Tw Rock (Two Rock Emerald 50), Alien (Engl Invader), DZ Drive (Diezel Herbert), and MS 1959 (Marshall 1959 Plexi). Each of the amp models has the same control parameters—gain, tube, level, treble, middle, bass, presence, cabinet, and "output to."
Jamming on my Stratocaster, it was immediately apparent that these are not wimpy, toneless models. The dynamic response of the amp model was remarkable. Light picking produced quiet, overdriven tones with a bit of amp noise. More aggressive picking had the amps pumping out thick waves of distortion.
At first I was confused by the difference between the gain and tube controls. However, after playing around for a bit it became clear that gain is simply the amount of distortion while tube manages the tube-like characteristics of a valve amp. In high-gain situations, it helped emphasize pick attack, giving the overall tone a more expressive and dynamic quality. The tube control also adds a bit of overdrive as it is increased. With the additional distortion from the gain and tube controls comes amp noise, but there's a noise gate model that you can drop in front of the amp. The default control settings of the noise gate are very effective, and they killed the noise from my Strat's single-coils without obscuring lightly plucked notes.
The MultiStomp also has a handful of low-gain classic amp models. These include the FD Combo (1965 Fender Twin Reverb), Deluxe-R (1965 Fender Deluxe Reverb), US Blues (Fender tweed Bassman), and VX JMI (class A Vox AC30). Like the high-gain models, the clean tones from these amps give you lots of headroom to work with and the ability to overdrive your signal when you lay into the strings.
Ratings
Pros:
A complete multi-effects unit with a tiny footprint that can work in a larger pedalboard or as a standalone device. A potent backup solution. Navigation is not difficult. Growing online library of models.
Cons:
No ability to control parameters, navigate menus, and store effect chains from the touchscreen mobile device. No Android support.
Tones: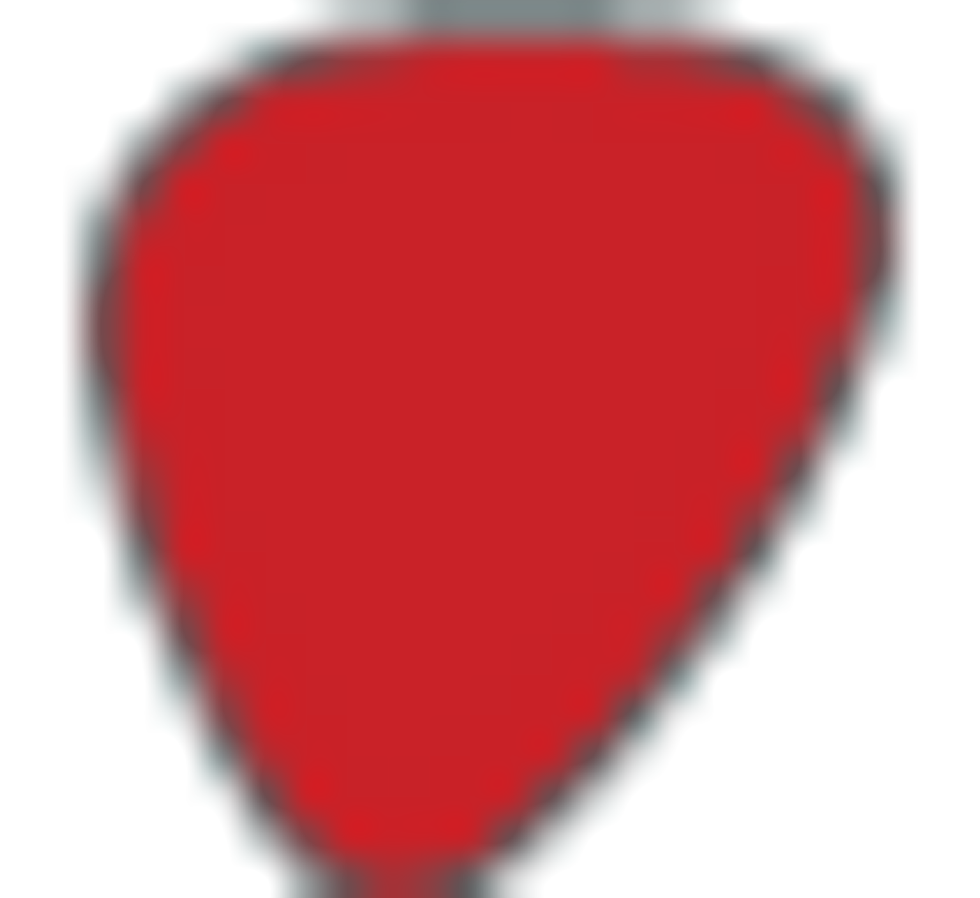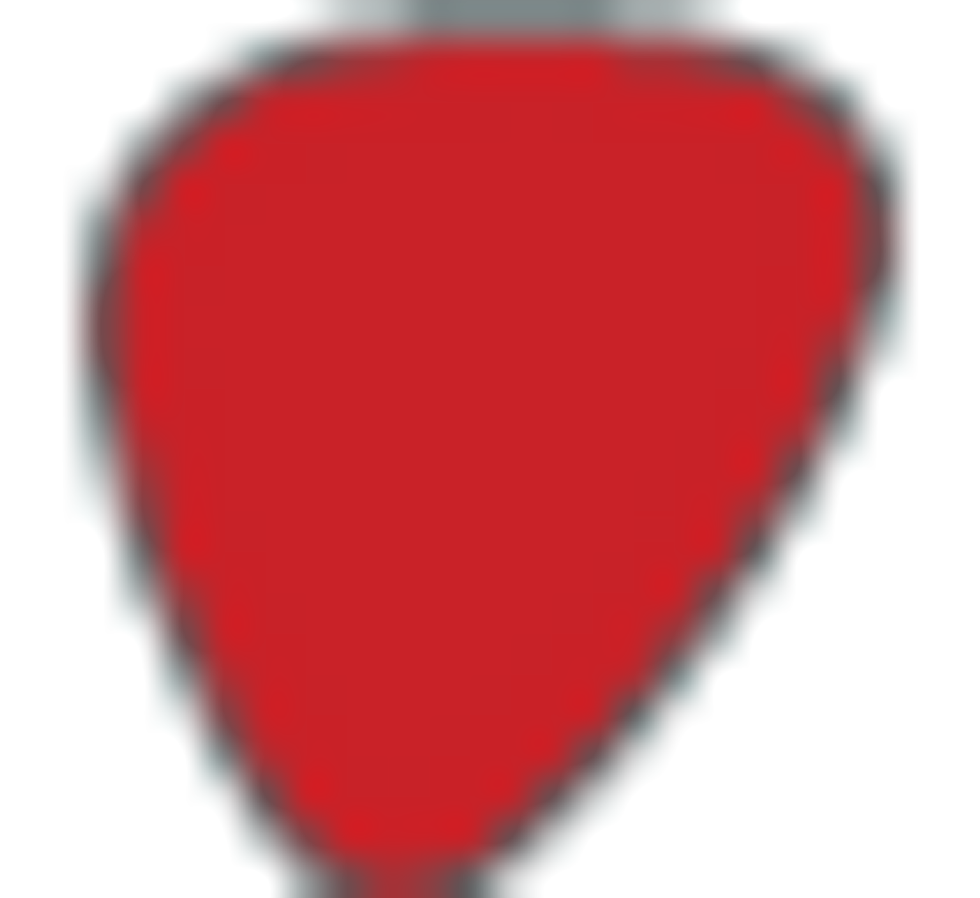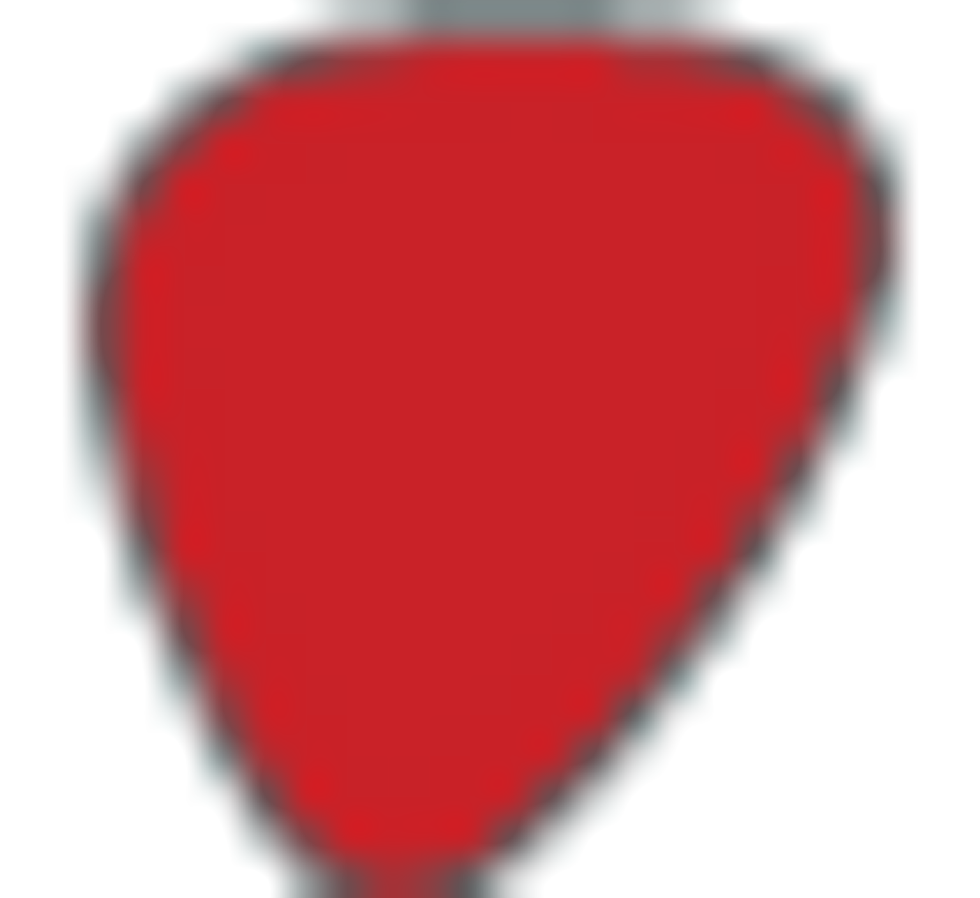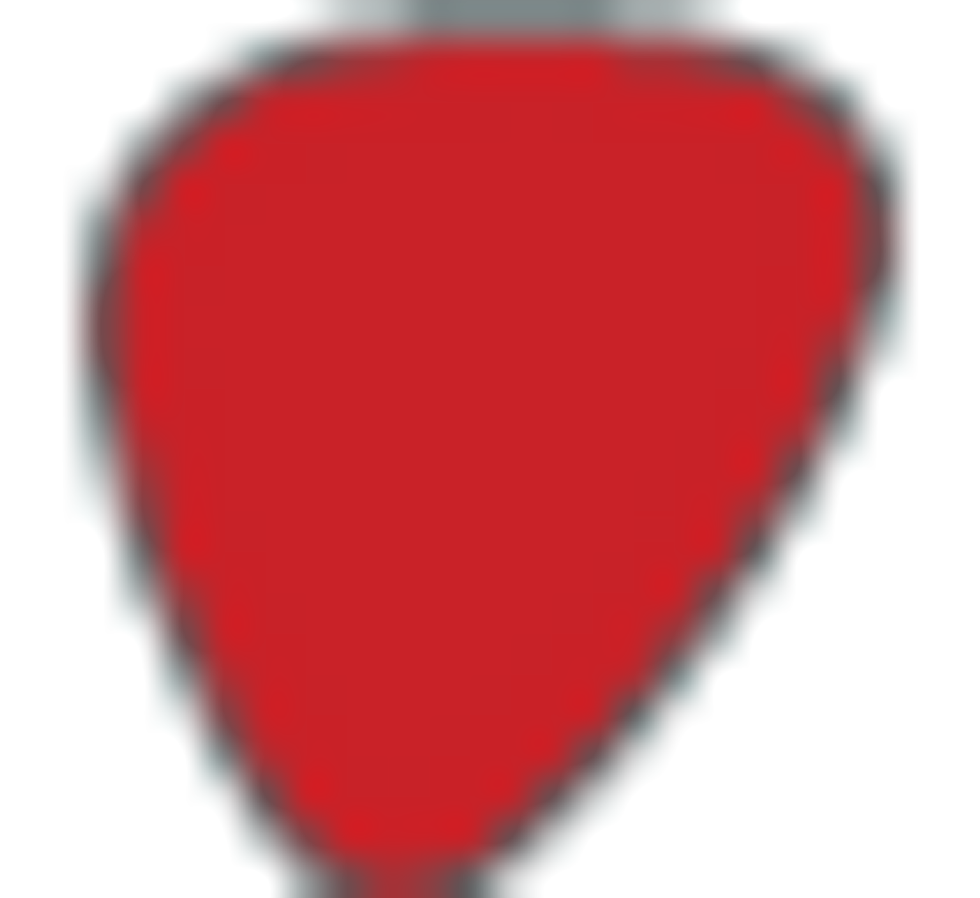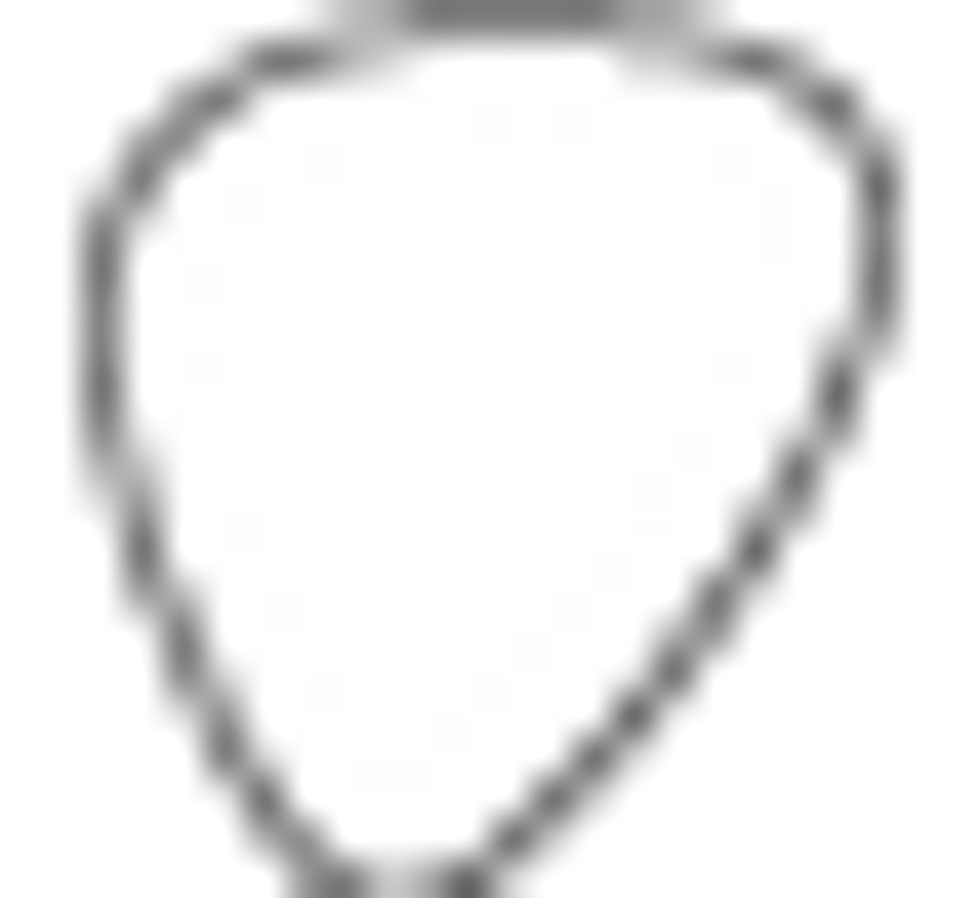 Ease of Use: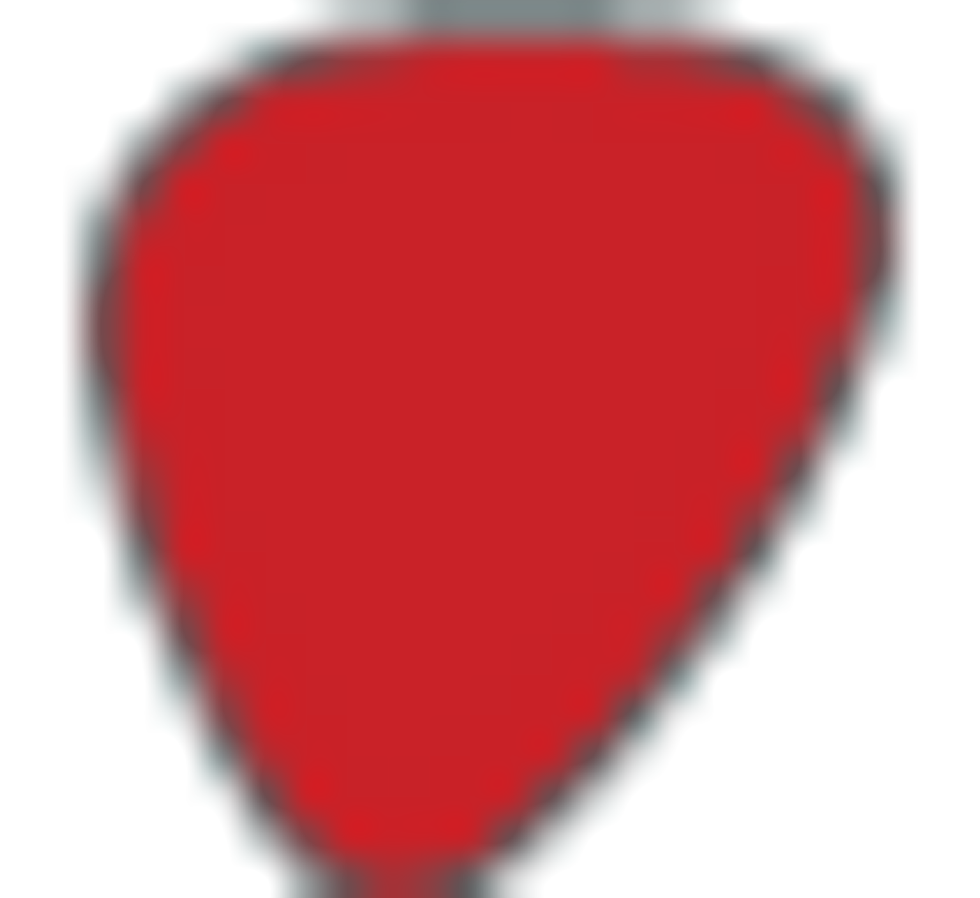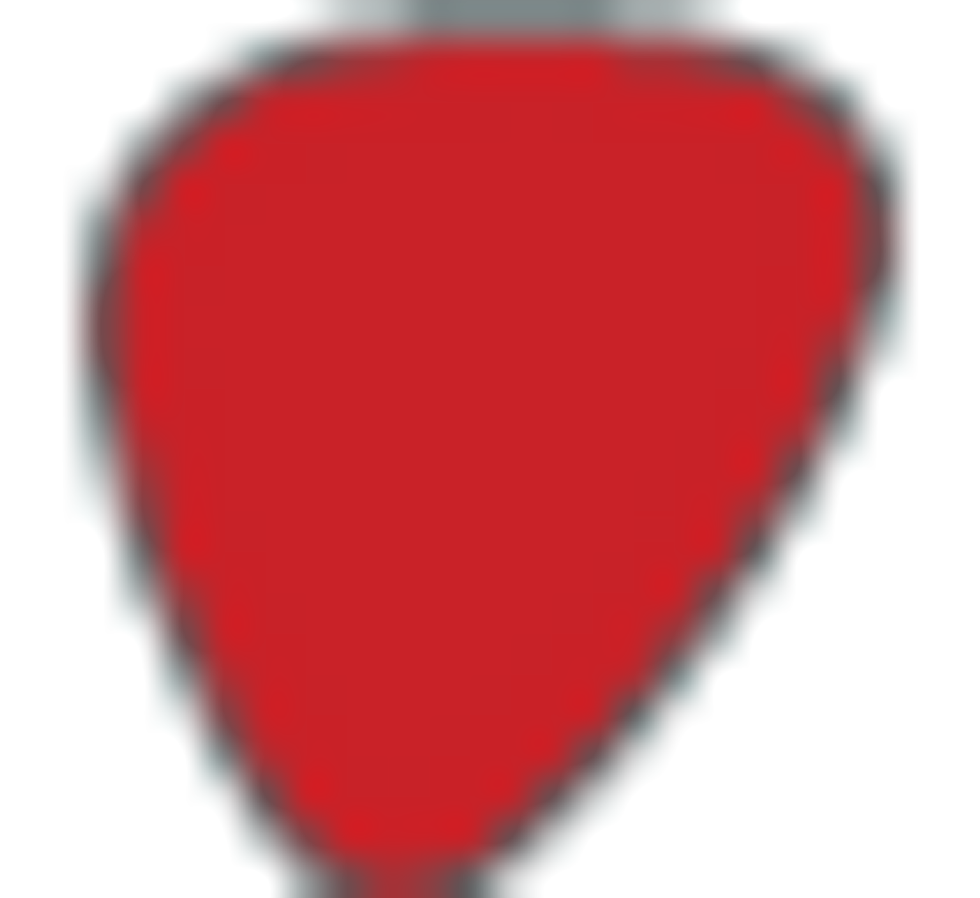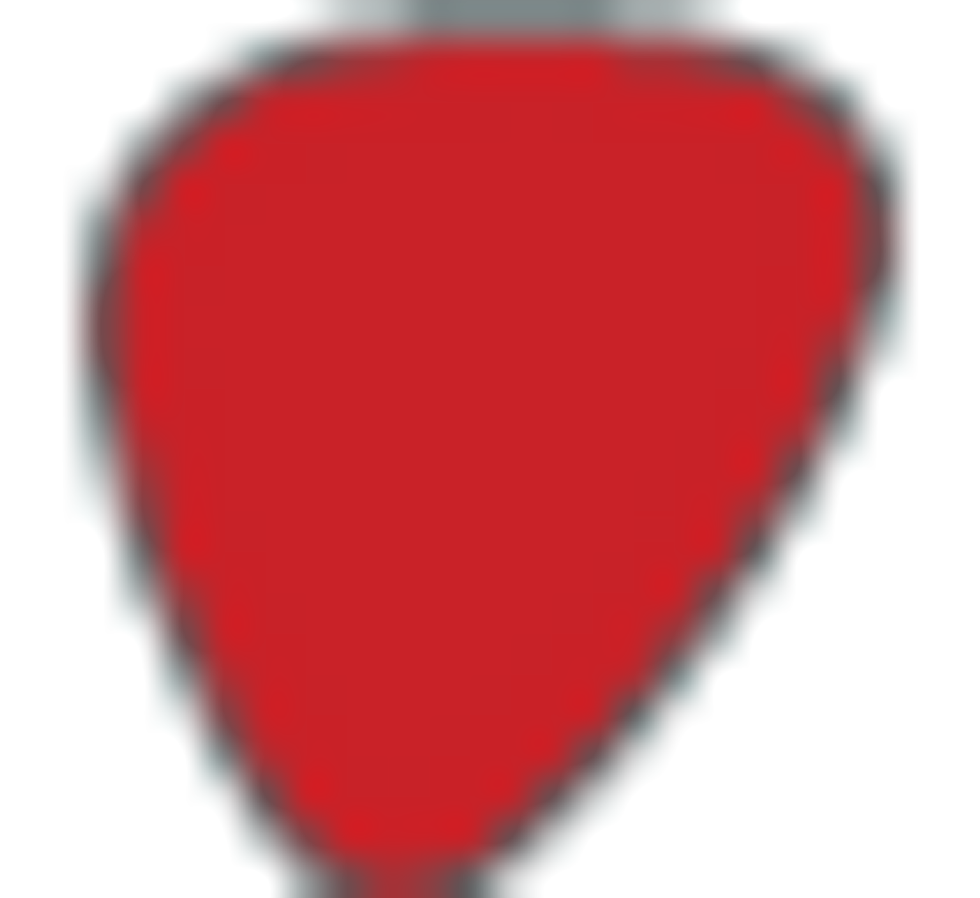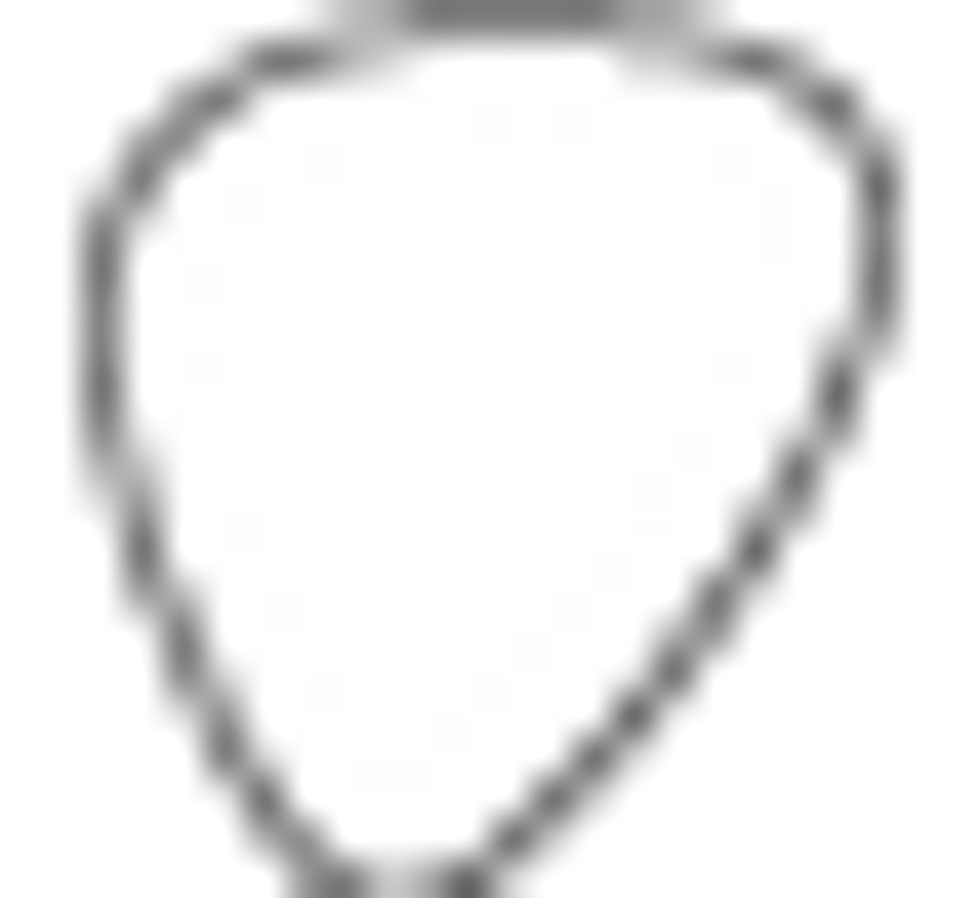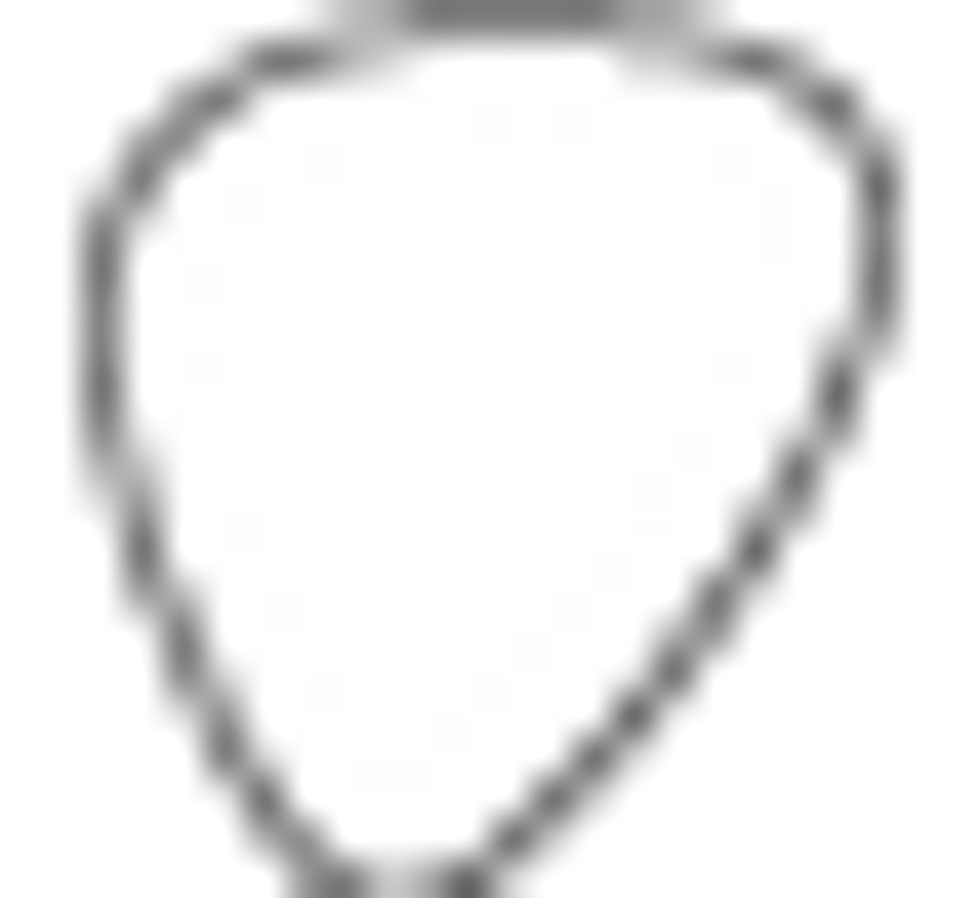 Build: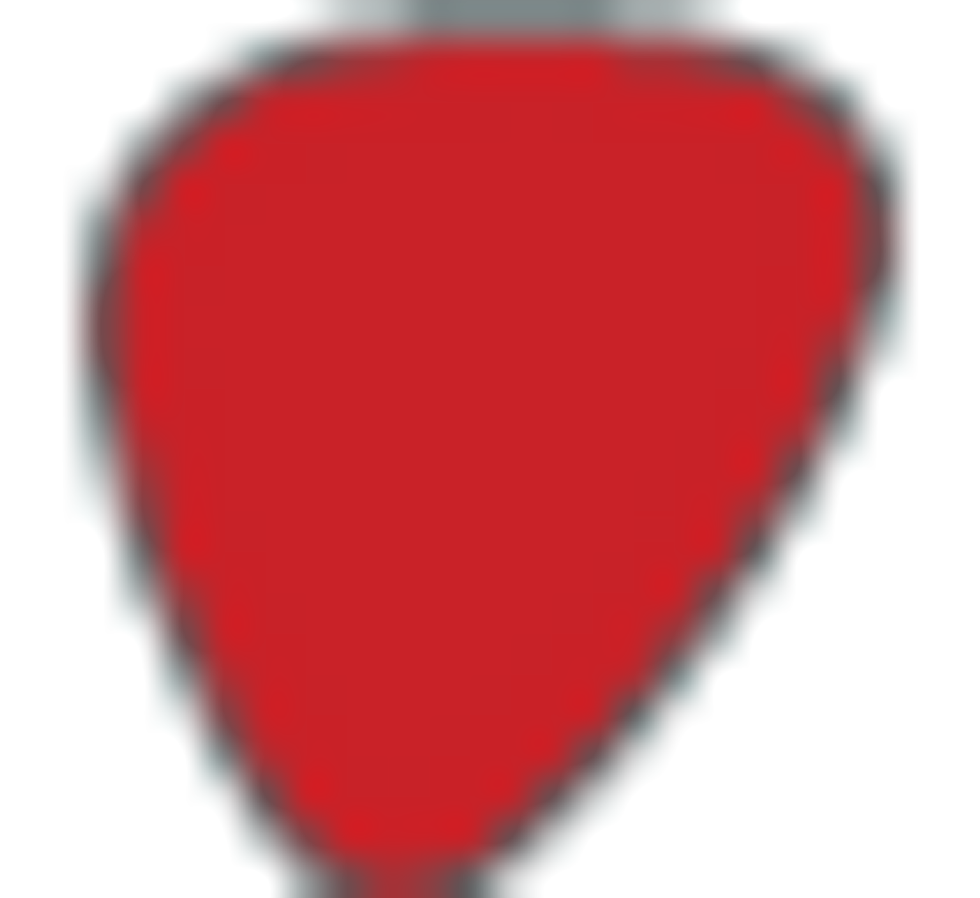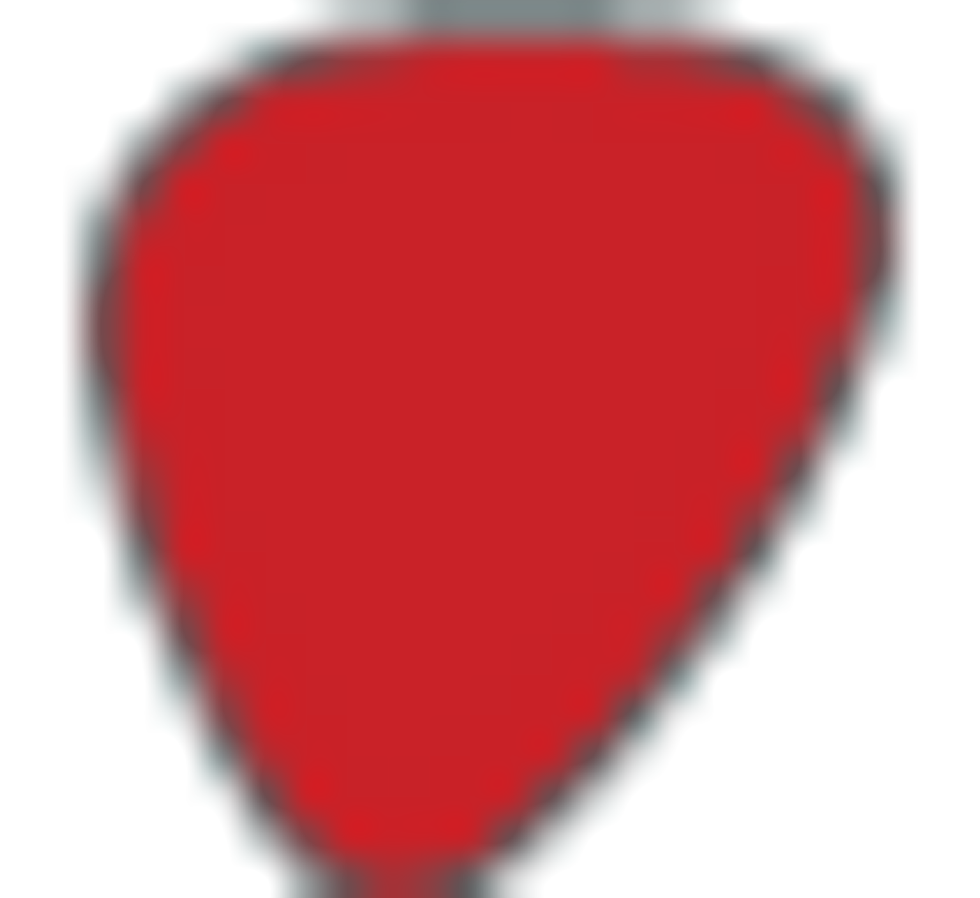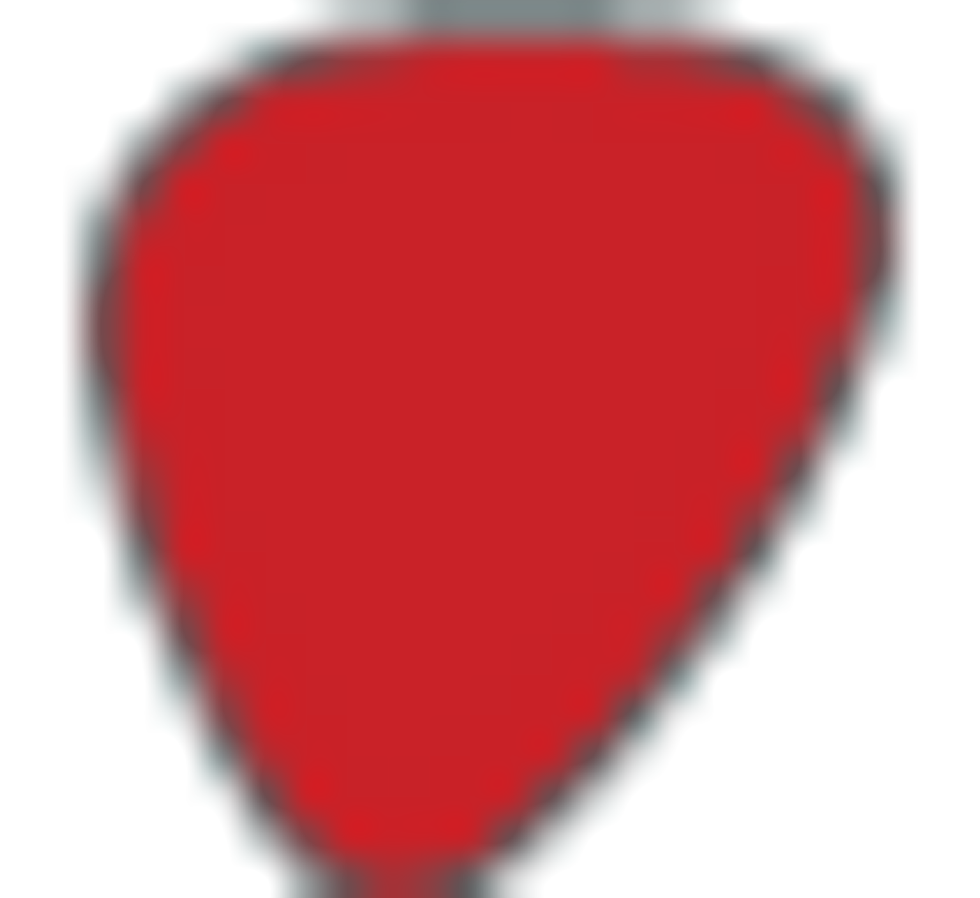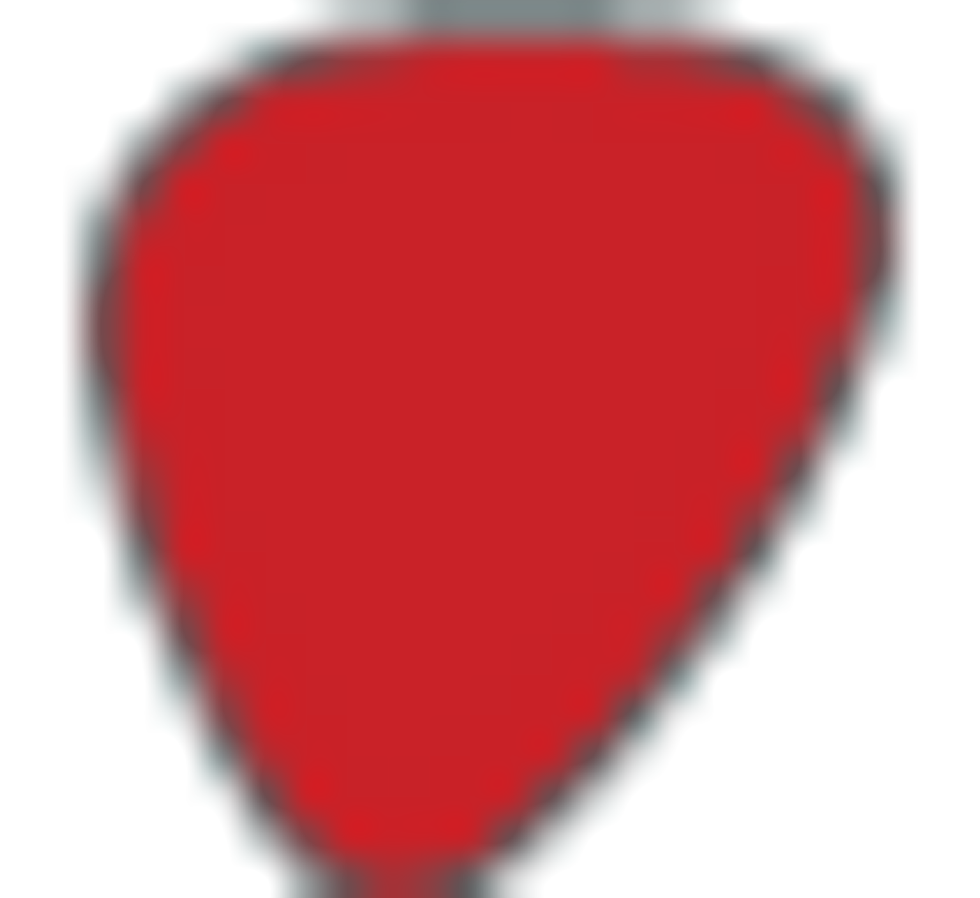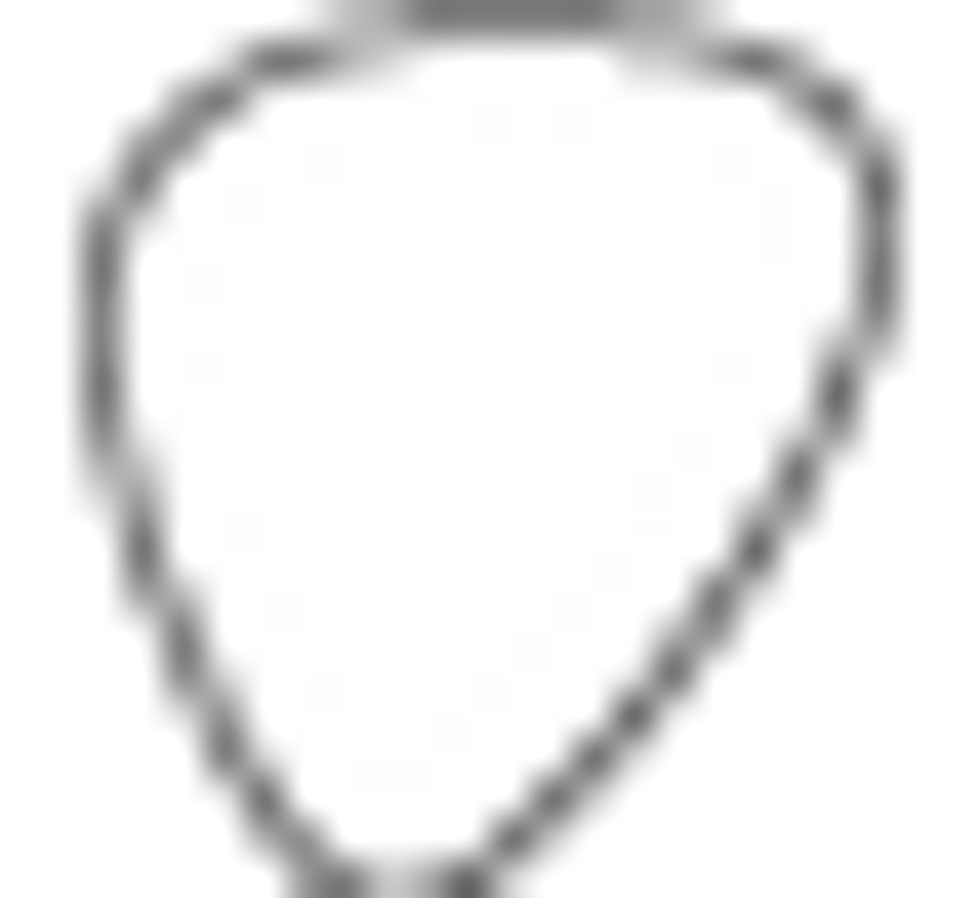 Value: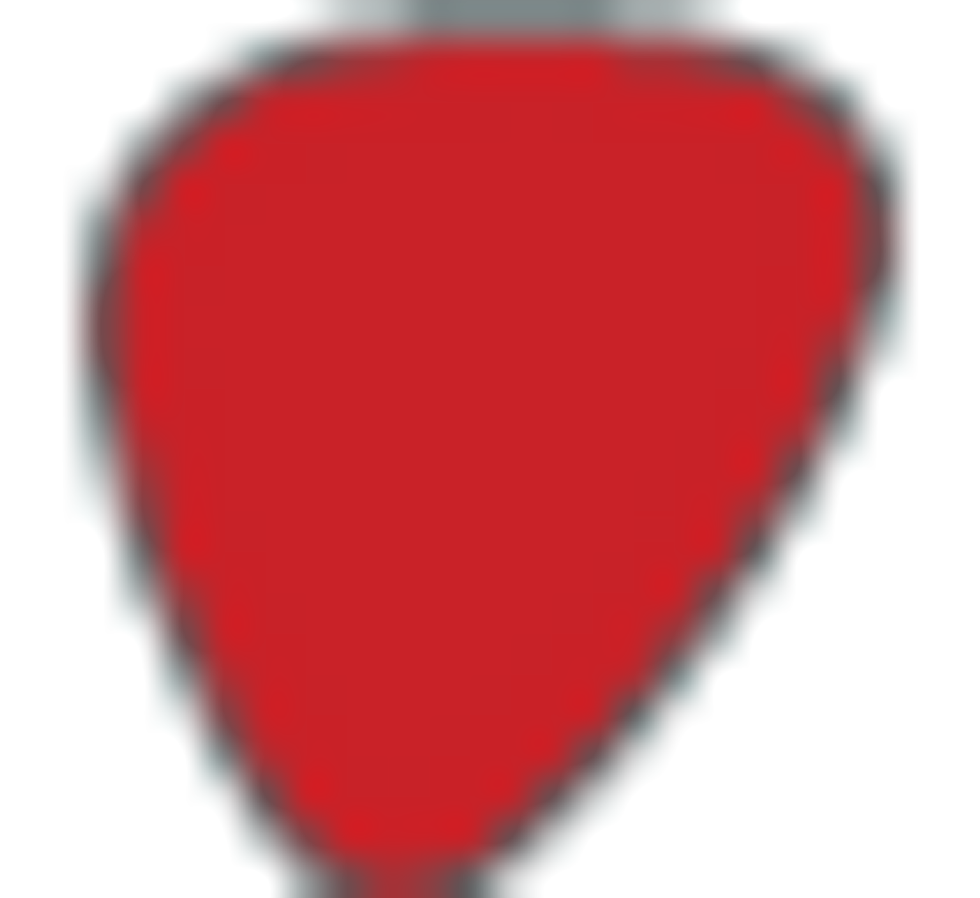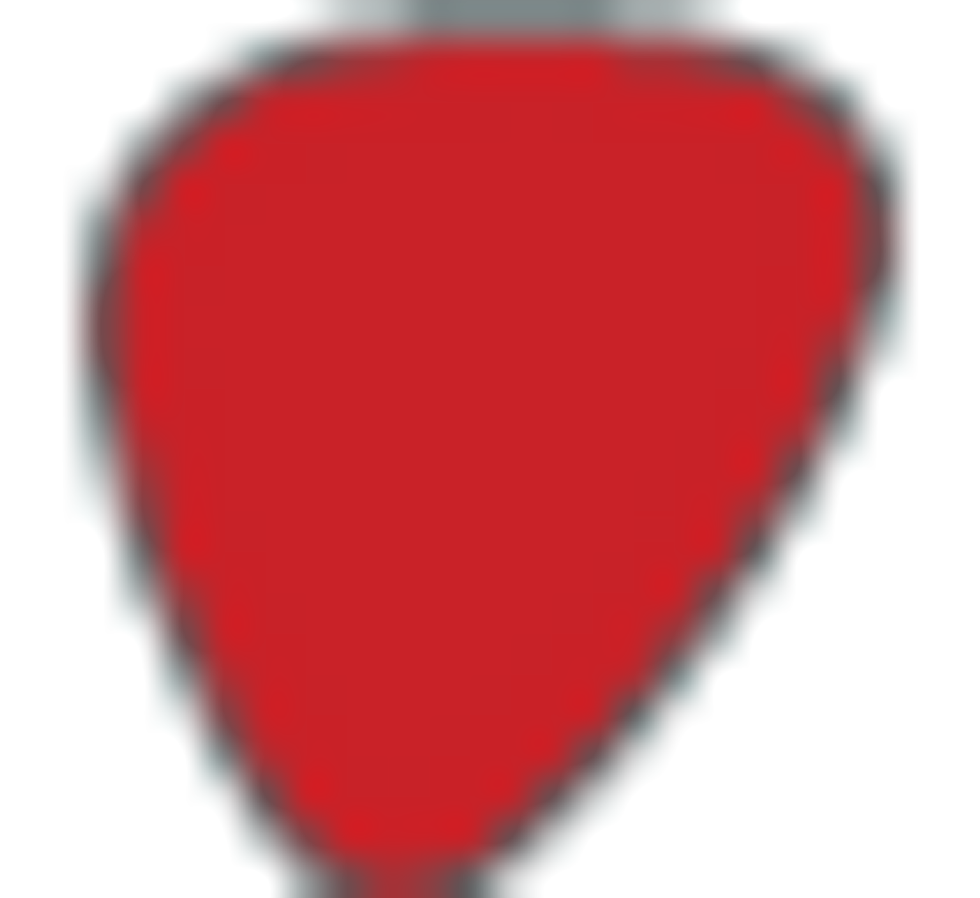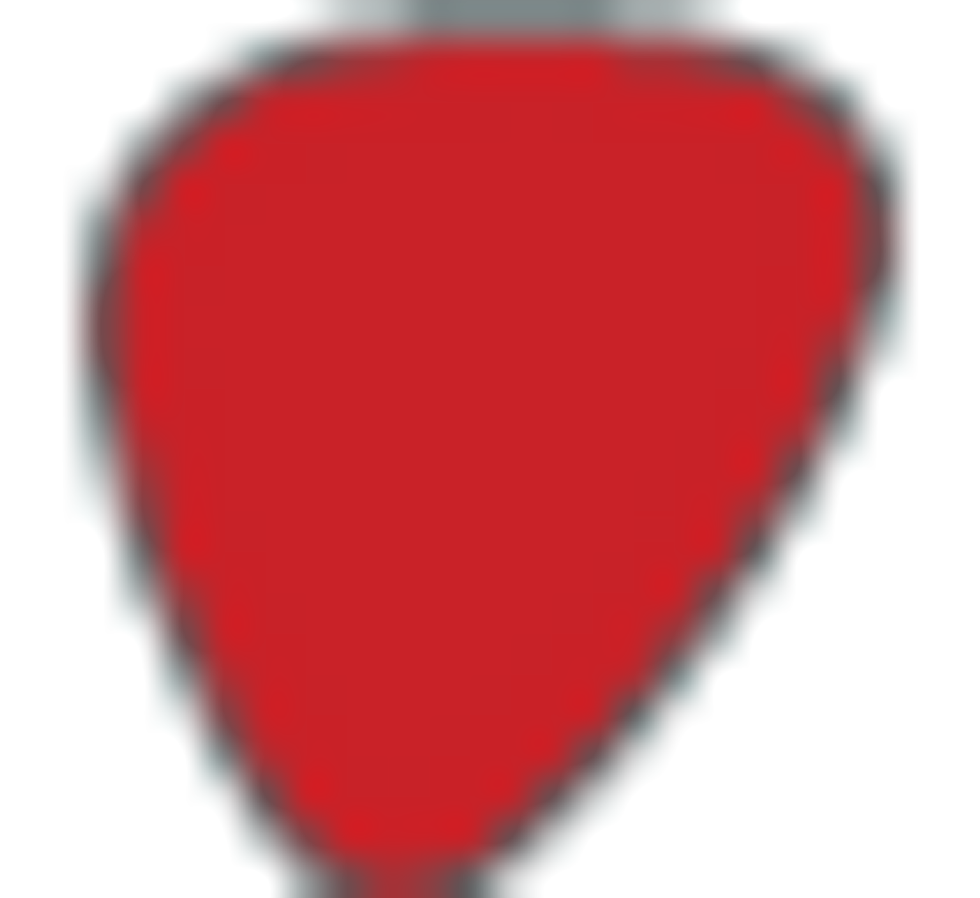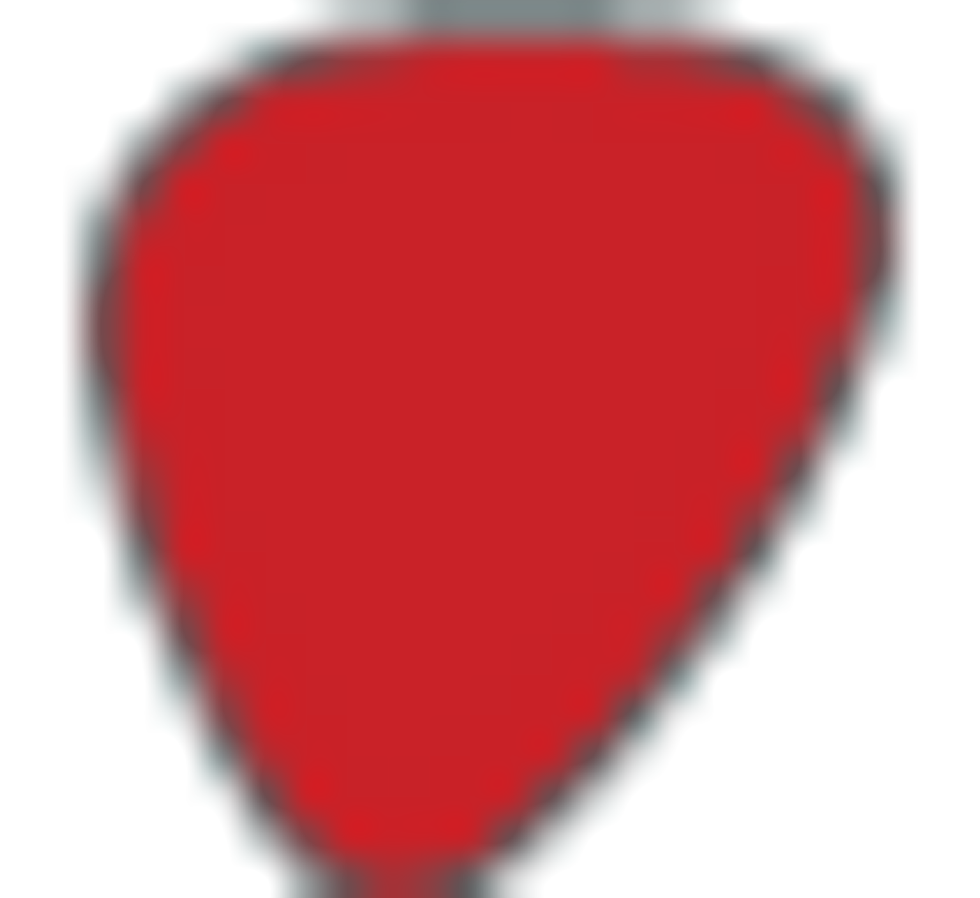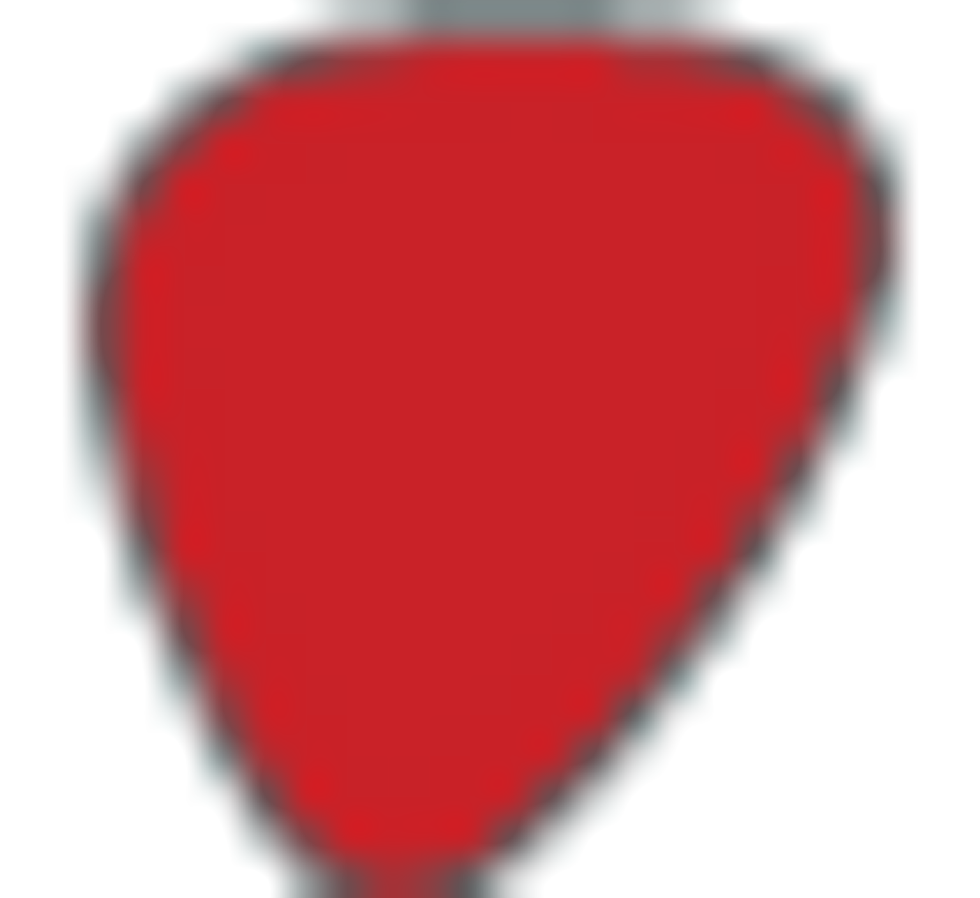 Street:
$149
Zoom
samsontech.com
Effects Librarian
The MultiStomp's native effects library is impressively well stocked, and effects controls are typically straightforward. The effects fall into four main categories, dynamics/filters, overdrive/distortion, modulation/special fx, delay/reverb. To give you an idea of the huge number of effects available, there are six different chorus pedal models, and none of them are at all chintzy. Time-based effects (delays, sequencers, some modulations) all have a tap tempo function.
Since the unit is a single stompbox, its abilities as a controller in performance are a bit limited. In order to do anything more complicated than mute a single effect or engage the tuner, you're going to have to take a knee and navigate a menu with the cursor buttons. But it's a small price to pay in the event that Murphy's law strikes your primary rig dead at a gig—toss the MultiStomp in your cable bag with an Electro-Harmonix 44 Magnum, and you've got one of the most compact and versatile backup rigs on the planet. And given the speed with which you can construct a pedal chain, the MultiStomp is also fantastic in a band practice setting where composition and performance are the first orders of business.
The Verdict
While gadget-averse players are likely to think twice about the MultiStomp, it is an incredibly versatile guitar multi-effects processor for its size. The MultiStomp has enough effects and processing power to handle just about any genre you throw at it—from country, jazz, and blues, to psychedelic, pop, rock, and metal.
Though some players are never going to want to navigate a multi-effects unit of any size, other players will find the conventional pedal size and shape to be more familiar territory. Personally, I found that Zoom has artfully rendered a very useful array of effects and amp models in this unit, and provided them in a simple system architecture that carefully balances ease of use with versatility. Certainly there are limitations derived from the size of the unit—a single footswitch makes it harder to scroll through multiple presets, for instance. But if you're looking for a powerful multi-effects processor to cover just about any genre along with contemporary amp simulations in a single pedal, then the MultiStomp is made for you.
In recent months, we've been exploring wiring options for the Fender Esquire. This time around we'll continue our journey by investigating Esquire-friendly humbuckers.
With its dual-coil construction, the Chopper T Bridge pickup offers three switchable modes—series, parallel, and split. Photo courtesy of DiMarzio
In recent months, we've been exploring wiring options for the Fender Esquire. This time around we'll continue our journey by investigating Esquire-friendly humbuckers. With some body routing and a special bridge, you can use any full-sized humbucker in an Esquire, and mini humbuckers or Filter'Tron-style pickups are also fair game. But today I want to share the glory of mounting a single-coil-sized humbucker in an Esquire.
These pickups are often called "stacked humbuckers" because in this design, the two coils are arranged one on top of the other, rather than placed side-by-side, as in a standard PAF-style humbucker configuration. Because stacked humbuckers are made to fit into the standard single-coil space, there's no routing required—swapping the pickup is a simple solder-and-play operation. Other designs arrange the two coils side by side, while keeping the single-coil dimensions.
These pickups are not new—we've had them since the late '70s. Larry DiMarzio was one of the pioneers in this field and his company still holds a leadership position in the replacement pickup market today. DiMarzio and others made it possible to install humbuckers into a Stratocaster or Telecaster without any additional woodworking or having to replace the pickguard or bridge. This was a real revolution at the time.
Today we can choose from countless "stealth" humbuckers from many companies. They all have two coils and are made in a similar way. Some sport the classic 2-conductor wiring you know from a single-coil, others have a 4-conductor wiring that gives you access to the start and end of each coil. Some use ceramic magnets, while others use alnico, cunife, or even more exotic materials placed side by side or on top of each other.
There are pickups with classic rod magnets or screw pole pieces, or the more modern blades, or a mix of both. These pickups come in all colors and shapes, with or without covers, and are available with low-vintage or high-modern output. And they all sound a little bit different.
So how can you find the right pickup when there's such an enormous choice? Sure, thanks to eBay you can buy, try, and resell pickups until you find one that you like. You can get ideas from the many internet forums that discuss pickups 24 hours a day. But as you know, tone is always an individual and personal subject, and what a pro player uses might not suit your individual needs. So let's see if we can narrow down the pickup choice right now in this column.
To modify your Esquire, you need a humbucker designed to correctly fit into a Telecaster bridge—in other words, shaped like a standard Tele single-coil with its particular height-adjustment screws. Many companies make such a humbucker, but not all of them. For complete tonal flexibility, you'll want a model with a 4-conductor wiring. And last, but definitely not least, you want a tone that works well with an Esquire.
If you read Mod Garage regularly, you know I usually don't recommend specific brands or models of pickups. I have several reasons for this: What fits my playing style might not necessarily be your cup of tea. Also, I don't get paid in any way by any companies—my recommendation or endorsement is not for sale. But in the spirit of giving honor to whom honor is due, I'm going to make an exception and recommend a particular brand and model of pickup. It's really one of the greatest pickups I know of. In fact, it's one of my personal top three favorites.
Before I let the cat out of the bag, let's start with a little background knowledge. As I mentioned, a humbucker with a 4-conductor wiring gives you access to the start and end of both coils. With such access, you have the flexibility to switch the two coils in series (like a standard PAF-style humbucker) or in parallel to get a hum-free tone that still sounds more like a single-coil. But that's not all: You can shut down one of the two coils (aka "splitting"), so only one coil is active. This is a true single-coil mode, so the pickup is no longer hum-free. When split, it reacts like a normal single-coil, picking up all kinds of hum, noise, and interference.
That's a total of three sounds from one pickup—perfect for the single-pickup Esquire! So far, so good. But the problem with most pickups of this type is that they are designed to sound very good as a humbucker, but they leave you with more-orless useless sounds when operating in parallel or split mode. Often, it's difficult for even a trained listener to tell the difference between the parallel and split modes. I've encountered this a lot with customers who have these kinds of pickups in their guitars.
But I'm glad to say I've found a Telecaster/Esquire bridge humbucker that really shines in all three modes on almost every guitar. Ladies and gentlemen, we proudly present DiMarzio's Chopper T Bridge pickup, model DP384. It's a humbucker with side-by-side coils, ceramic magnets, 4-conductor wiring, and two blades. It has been available since 1994 and comes in a bunch of different colors.
When I heard this pickup for the first time, I was instantly stunned by how good it sounds. In the shop, we install this pickup for all customers who want the functionality I just described, and they've all been totally happy.
Next month I'll dive into the Chopper T's modes, discuss various wiring and potentiometer options that work well with Esquires and Teles, and provide a wiring diagram. Until then, keep on modding!
Dirk Wacker lives in
Germany and is fascinated
by anything related to old
Fender guitars and amps.
He plays country, rockabilly,
and surf music in two
bands, works regularly as a
session musician for a local studio, and writes
for several guitar mags. He's also a hardcore
guitar and amp DIY-er who runs an extensive
website—singlecoil.com—on the subject.
The recently released Big Bang—a 500-watt, solid-state amp head—represents the next step in Markbass' continued pursuit of providing full, warm, bass tones from a unit that's as light and small as possible.
Marco De Virgiliis knows a thing or two about bass tone. Along with his company Markbass, he has released some of the most well-regarded bass amplifiers in the world for players who demand a warm, responsive sound from a portable package. The Little Mark series of pint-sized, low-end powerhouses were an instant hit for the company when introduced, and are considered to be one of the de facto standards on which high-wattage, small-chassis bass amps are judged by.
The recently released Big Bang—a 500-watt, solid-state amp head—represents the next step in Markbass' continued pursuit of providing full, warm, bass tones from a unit that's as light and small as possible. To achieve this, they've designed a completely new digital power amp section and cut as much fat off the circuitry as feasible. Barely tipping the scales at a whopping 4 3/4 pounds, the end result is a bass amp that weighs less than most basses on the market.
Shot in the Dark
Sporting a very smart design, everything on the Big Bang's front control panel is laid out in an easy to use and accessible fashion. And each control is voiced to have plenty of effect within its specified range, which is great considering the challenge of packing in a lot of knobs and switches on an amp head of this tiny size.
The input signal is shaped by a quartet of non-parametric EQ controls—labeled low, mid low, mid high, and high—with each knob offering 16 dB of boost or cut. The Big Bang includes Markbass' VLE (Vintage Loudspeaker Emulator) and VPF (Variable Pre-shape Filter) controls as well, which are extremely effective in manipulating the tone—in some cases, even more than the EQ controls.
Markbass Big Bang Ratings
Pros:
Versatile preamp. VLE and VPF controls are worth the price of admission alone. Plenty of power when needed.
Cons:
Pedals are needed to get grittier tones.
Tones: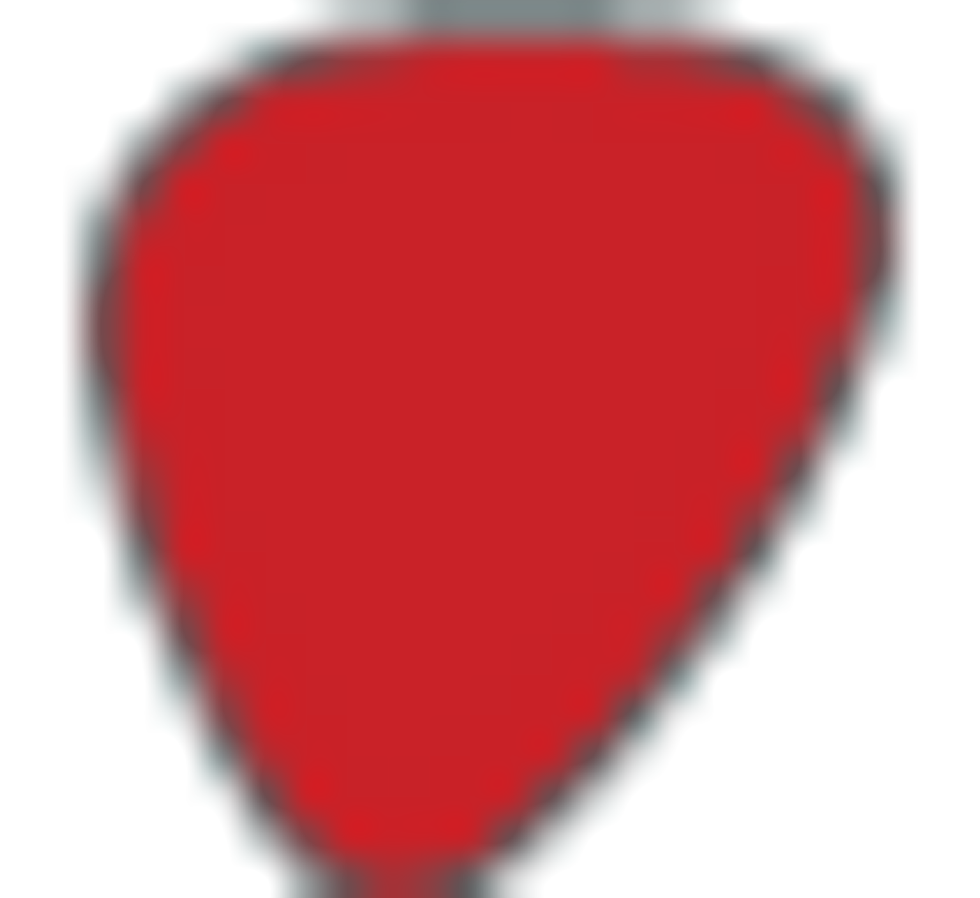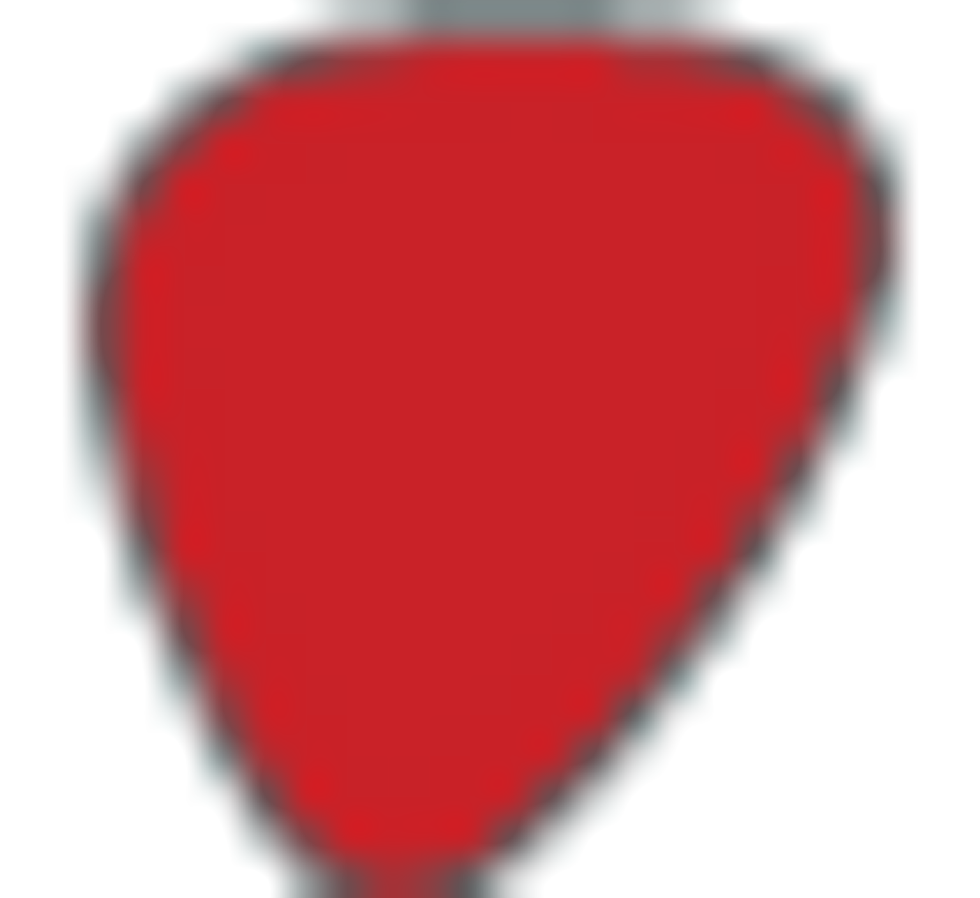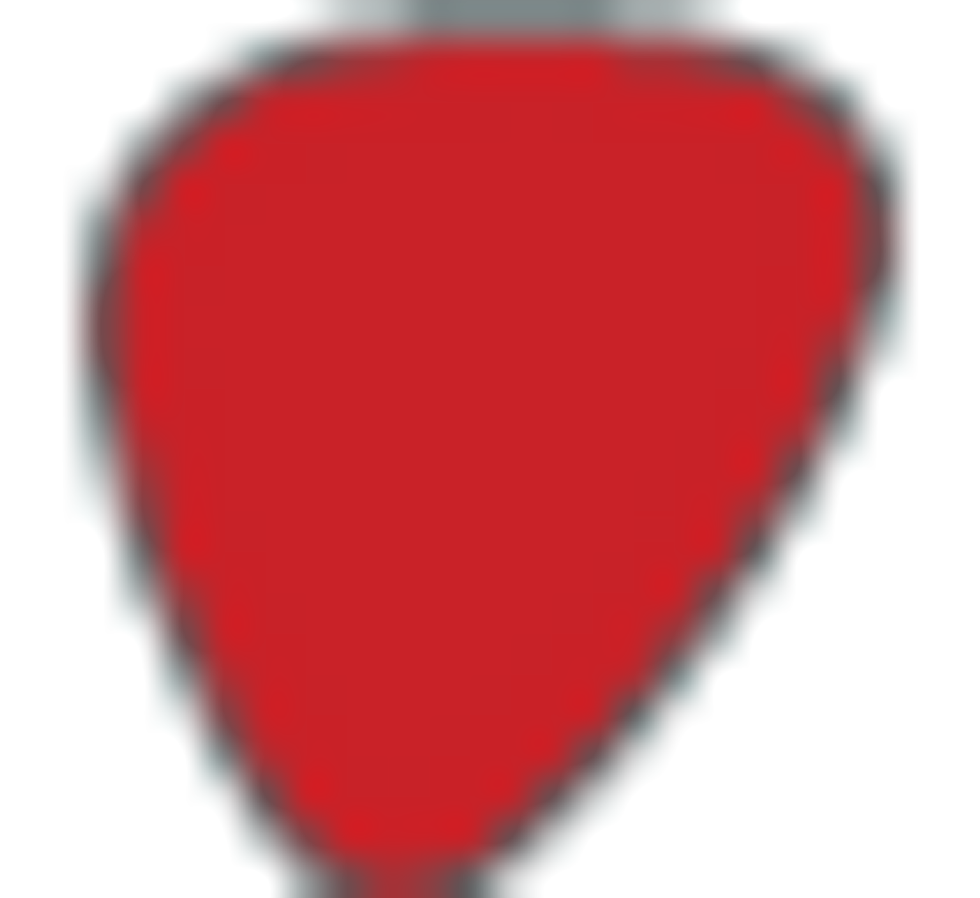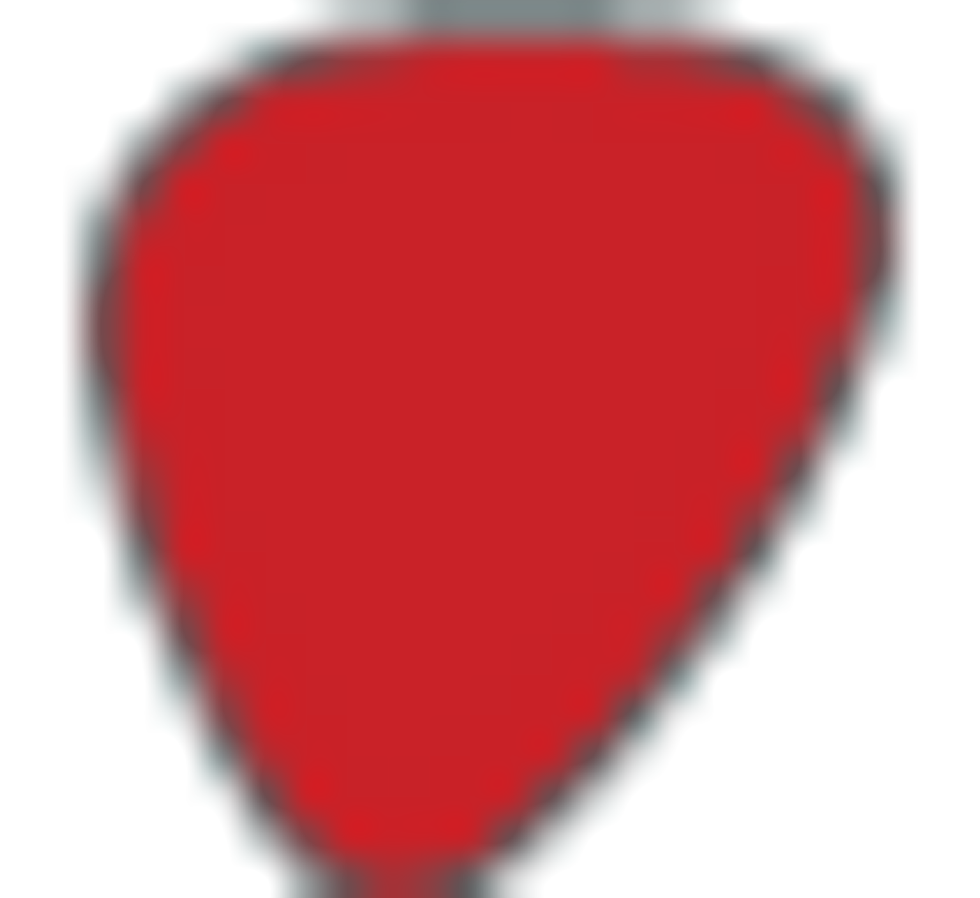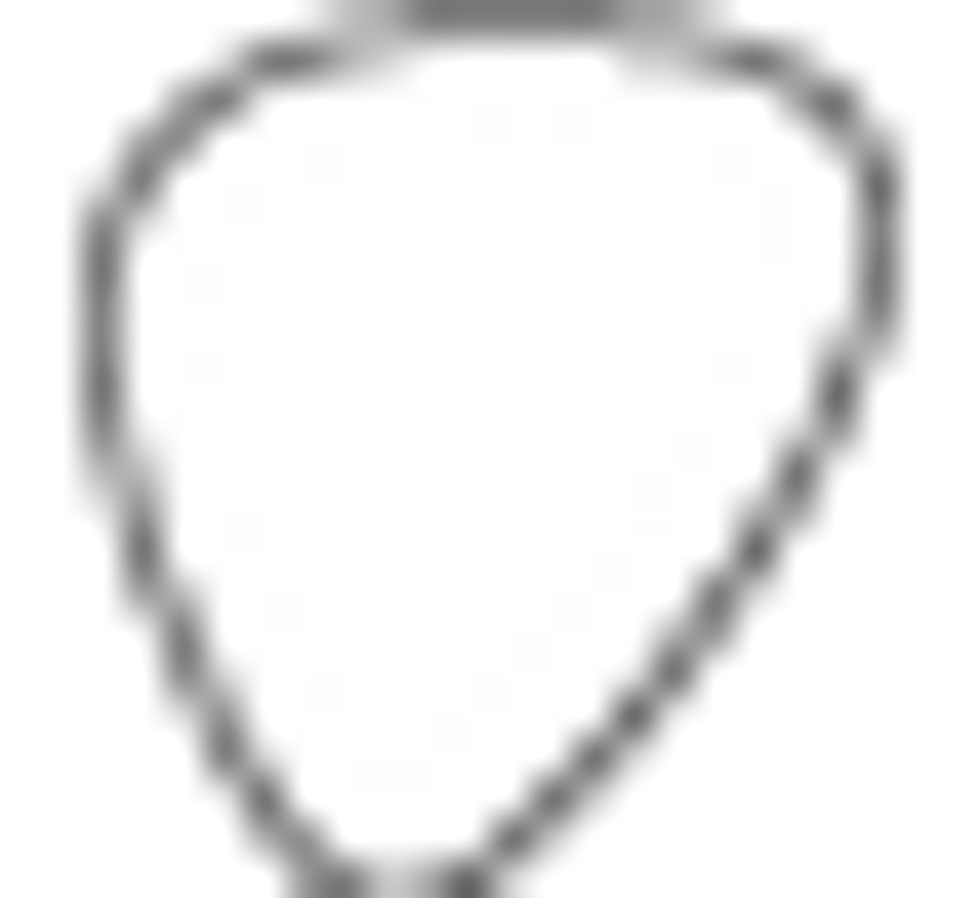 Ease of Use: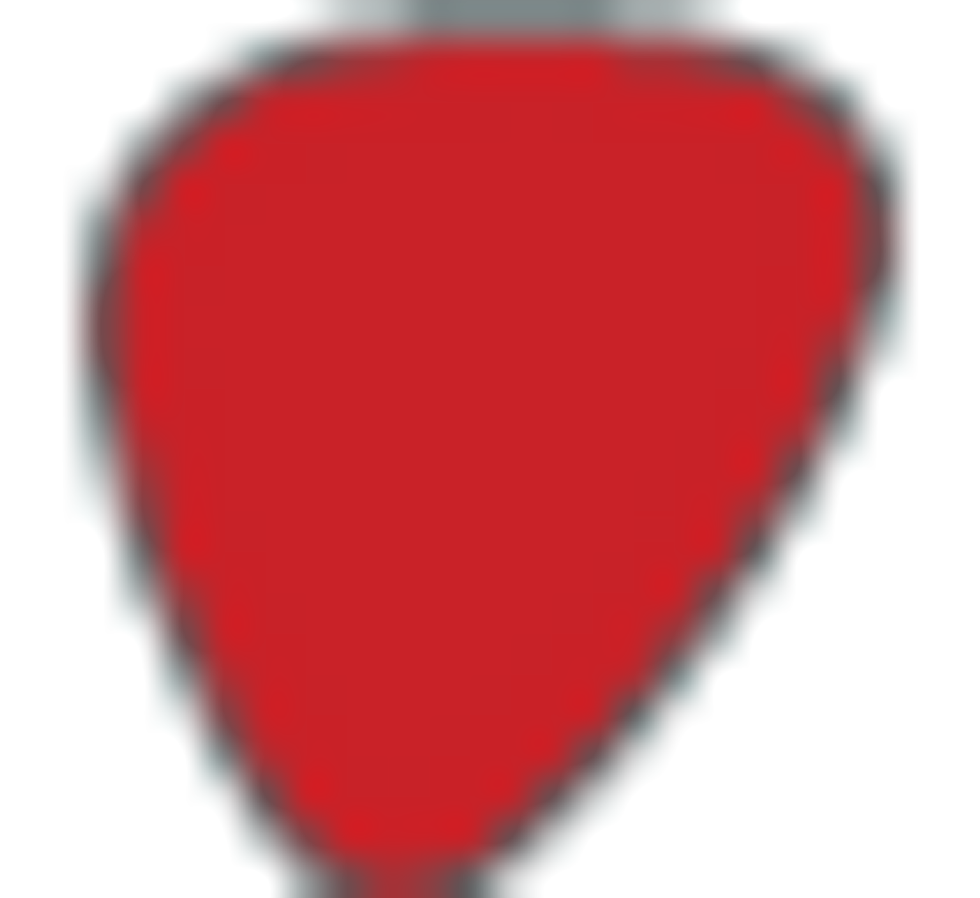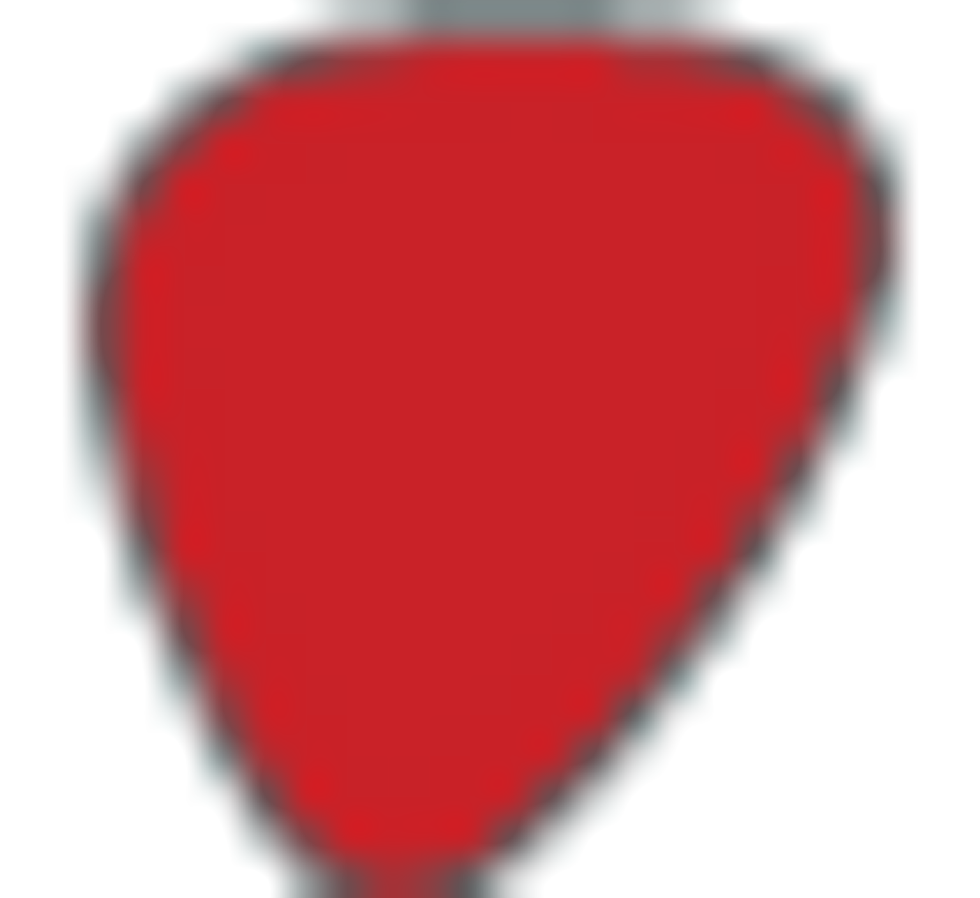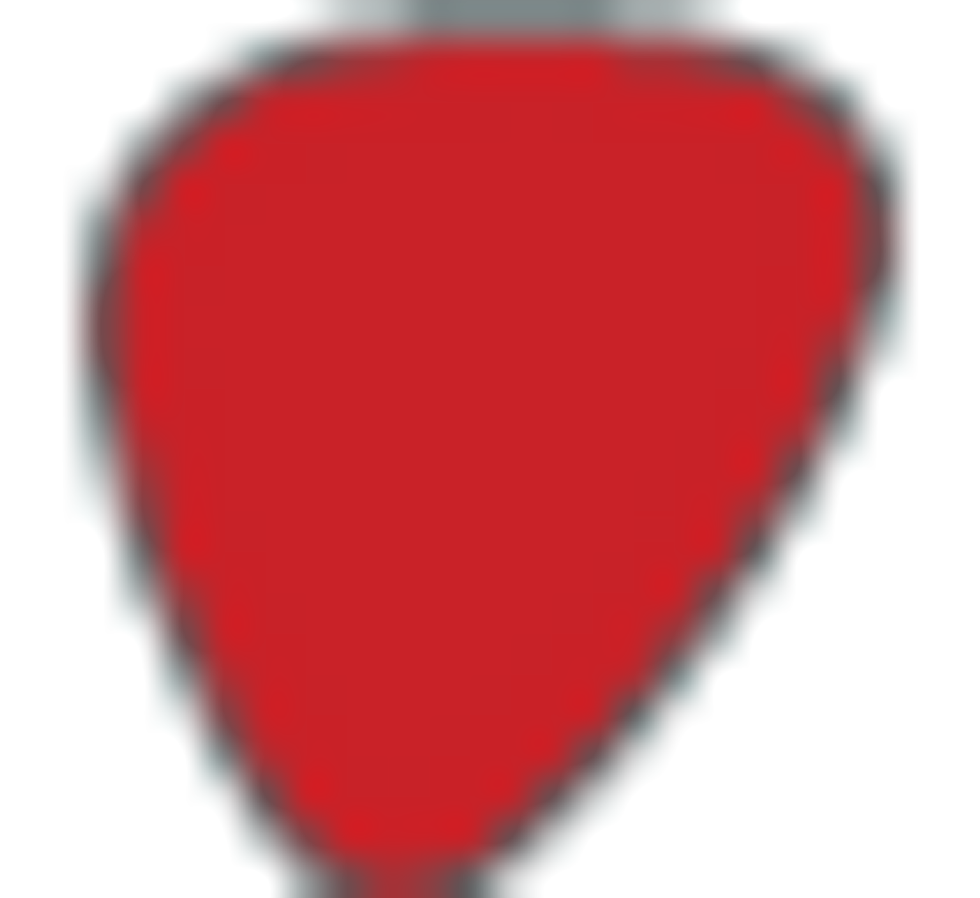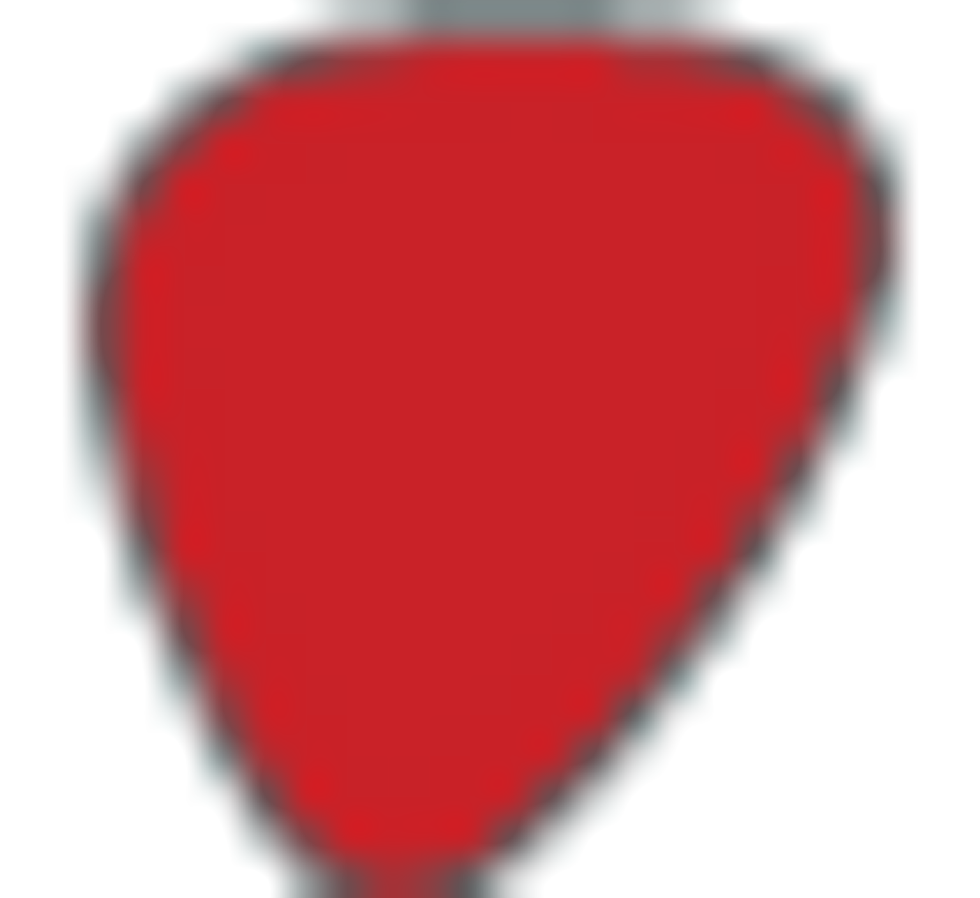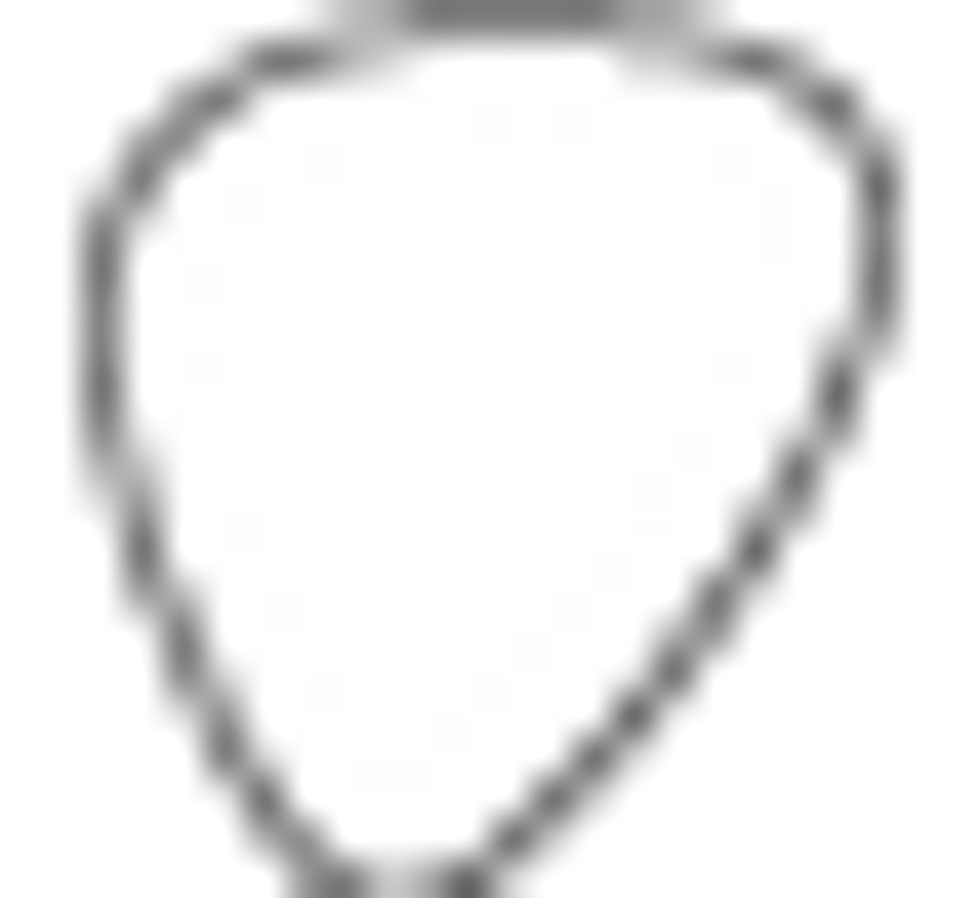 Build: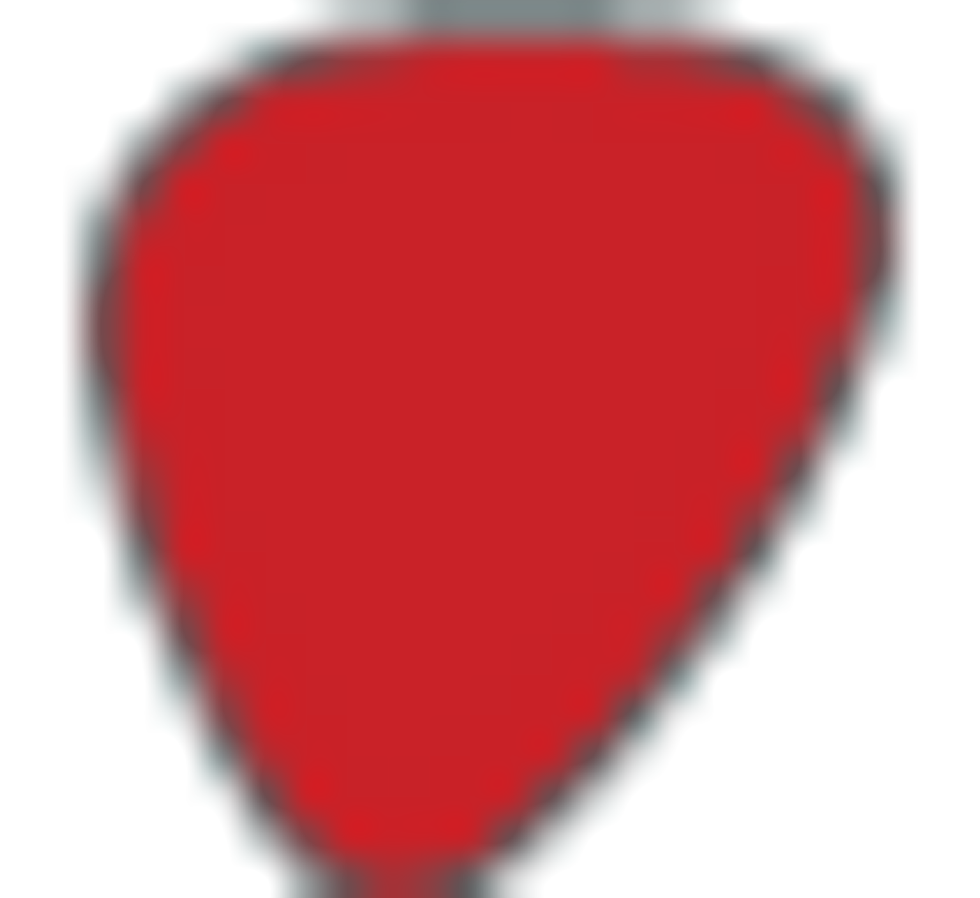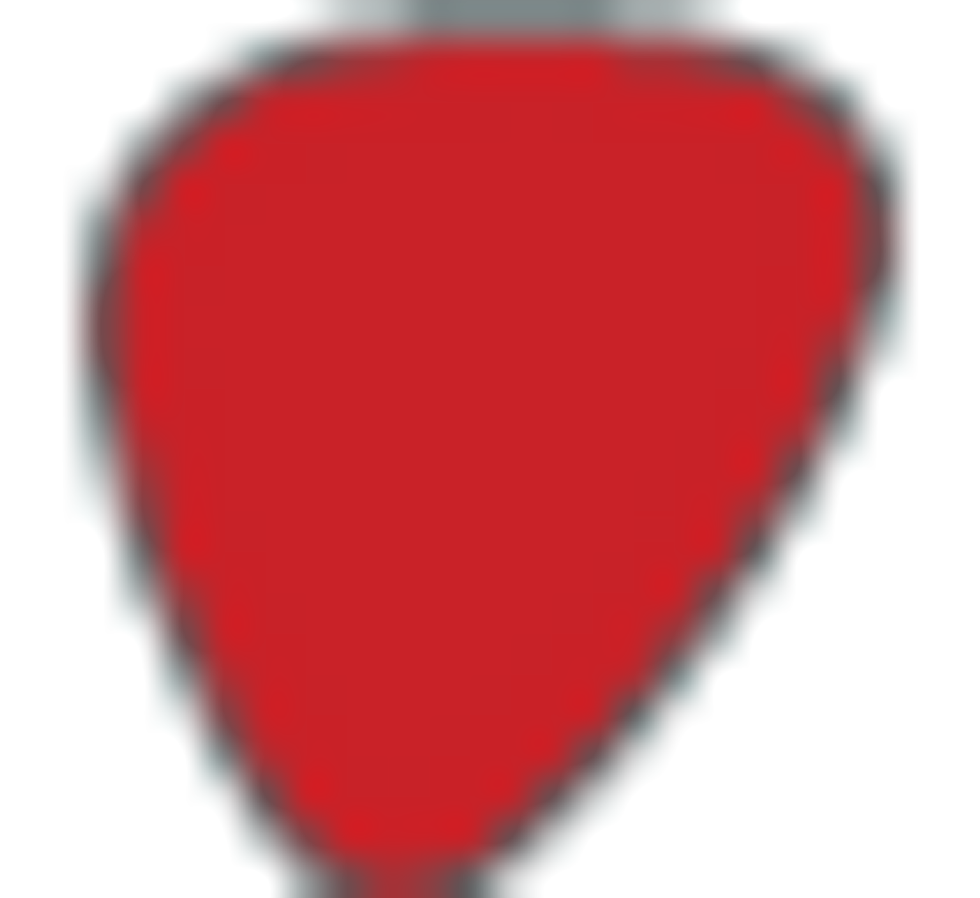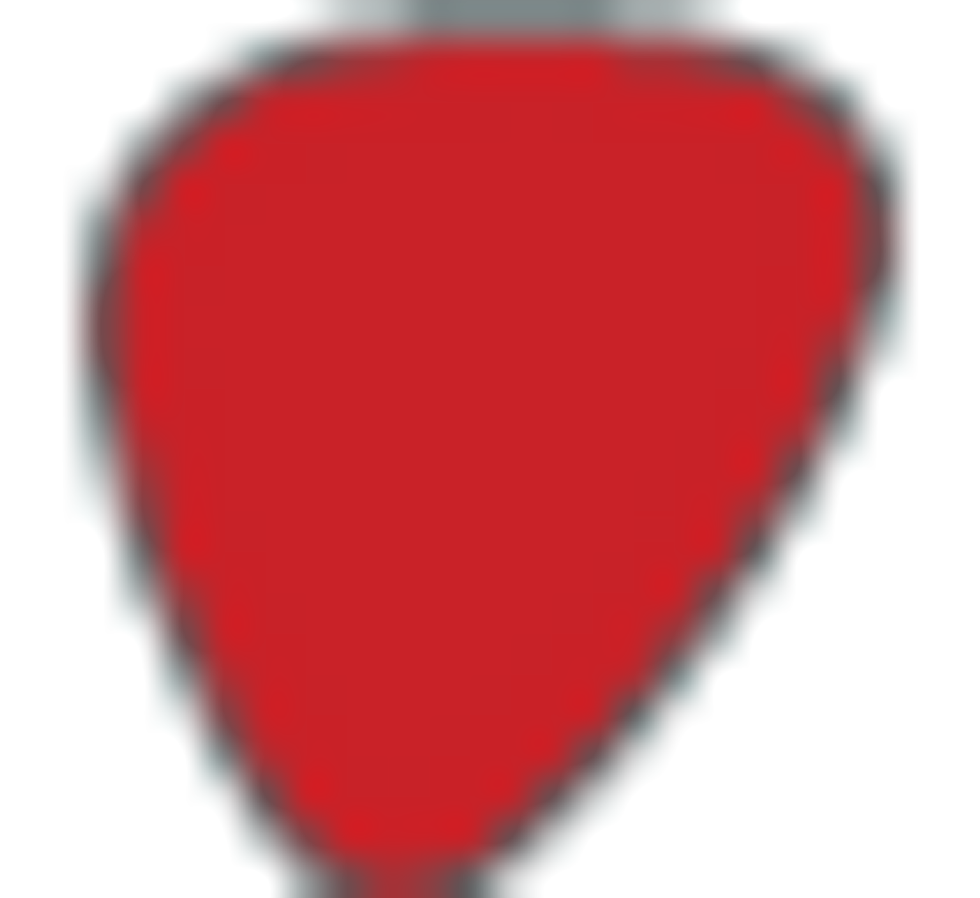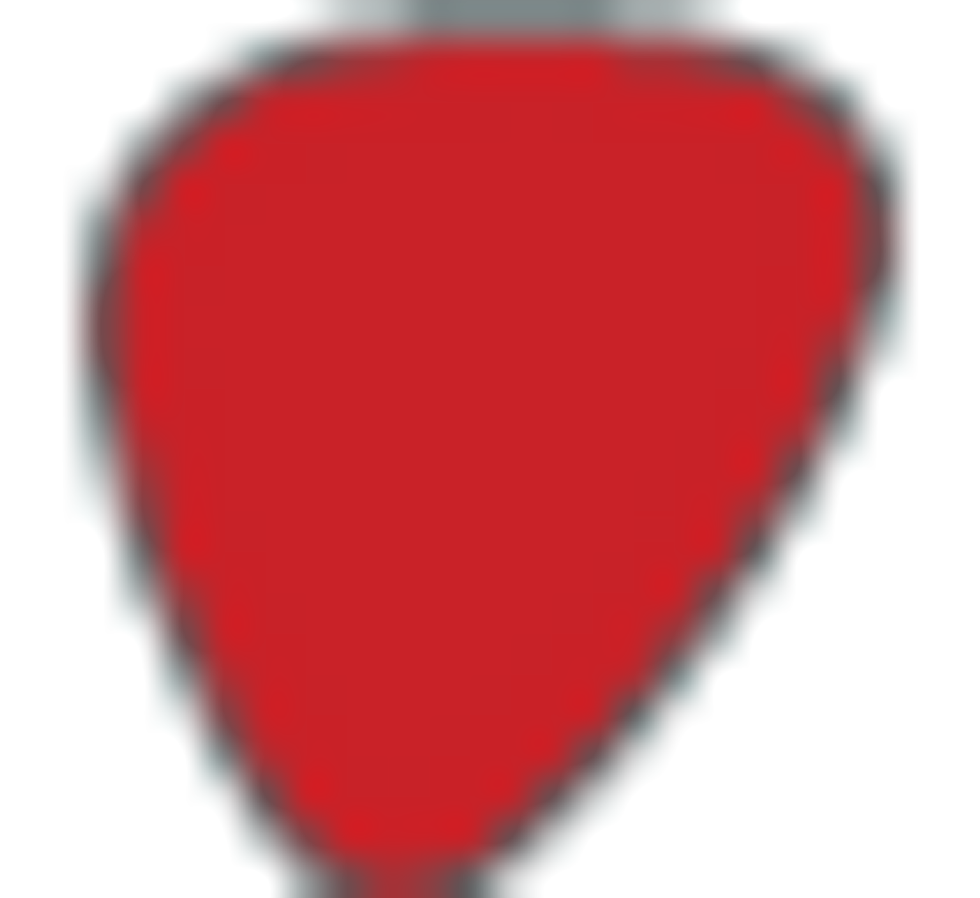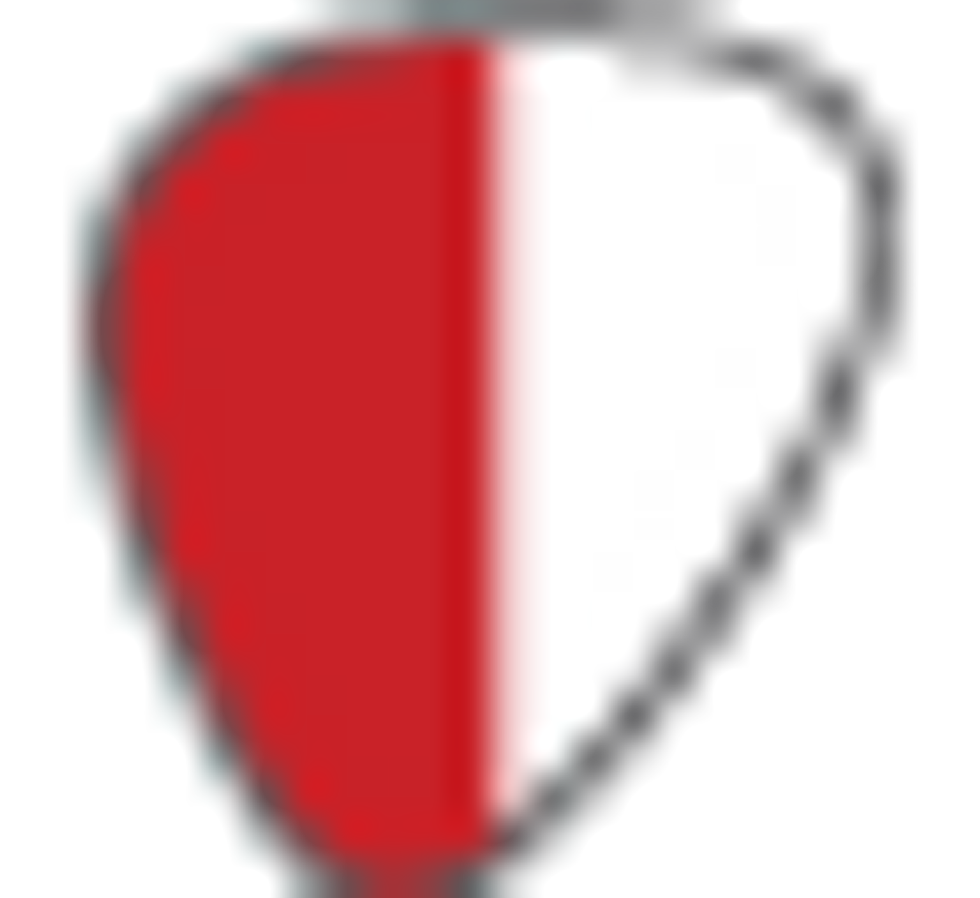 Value: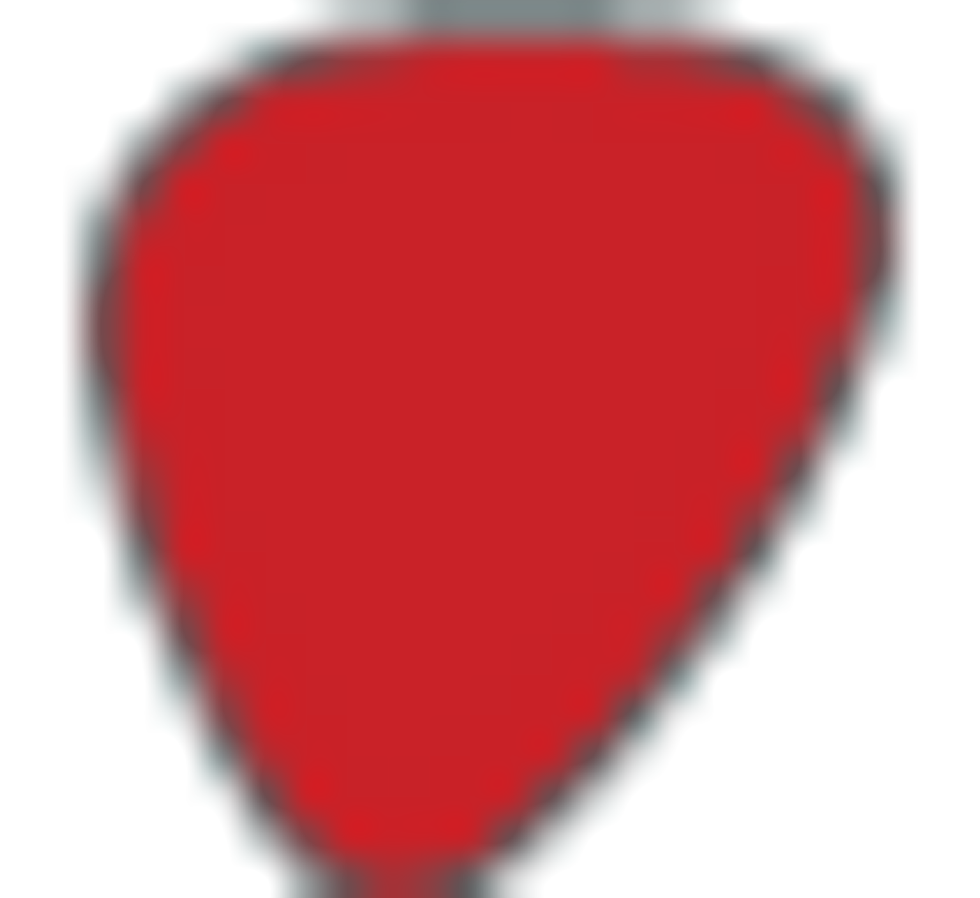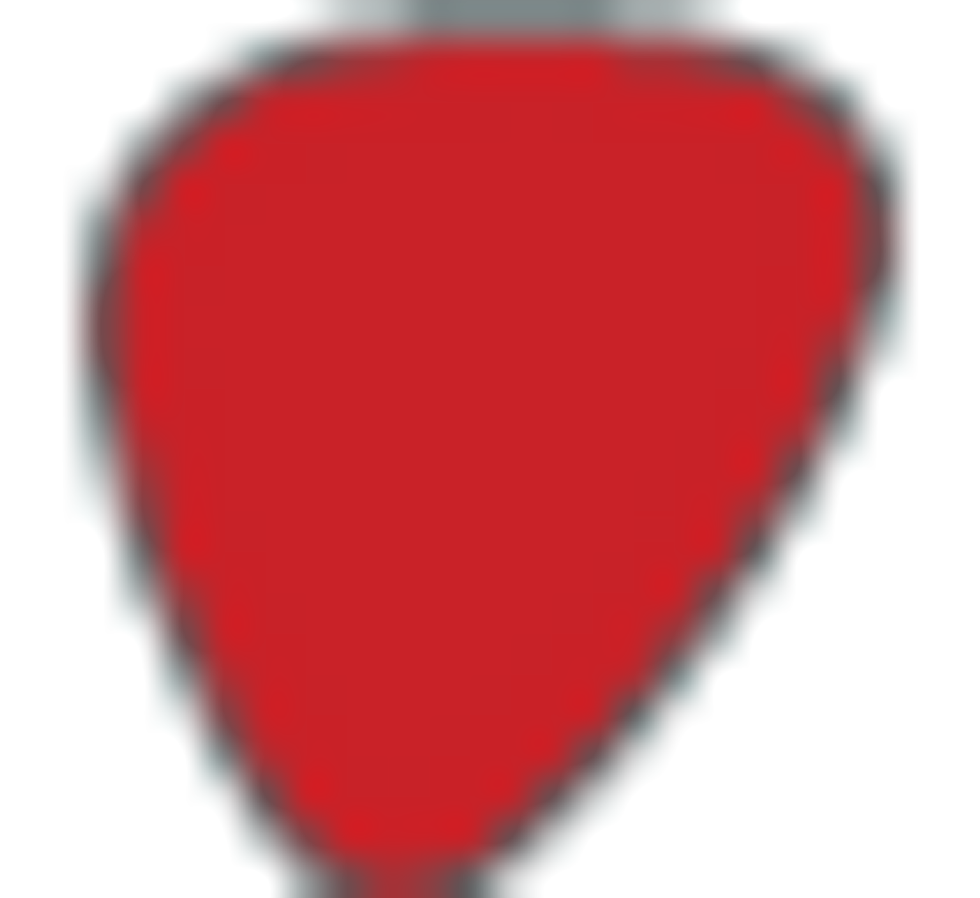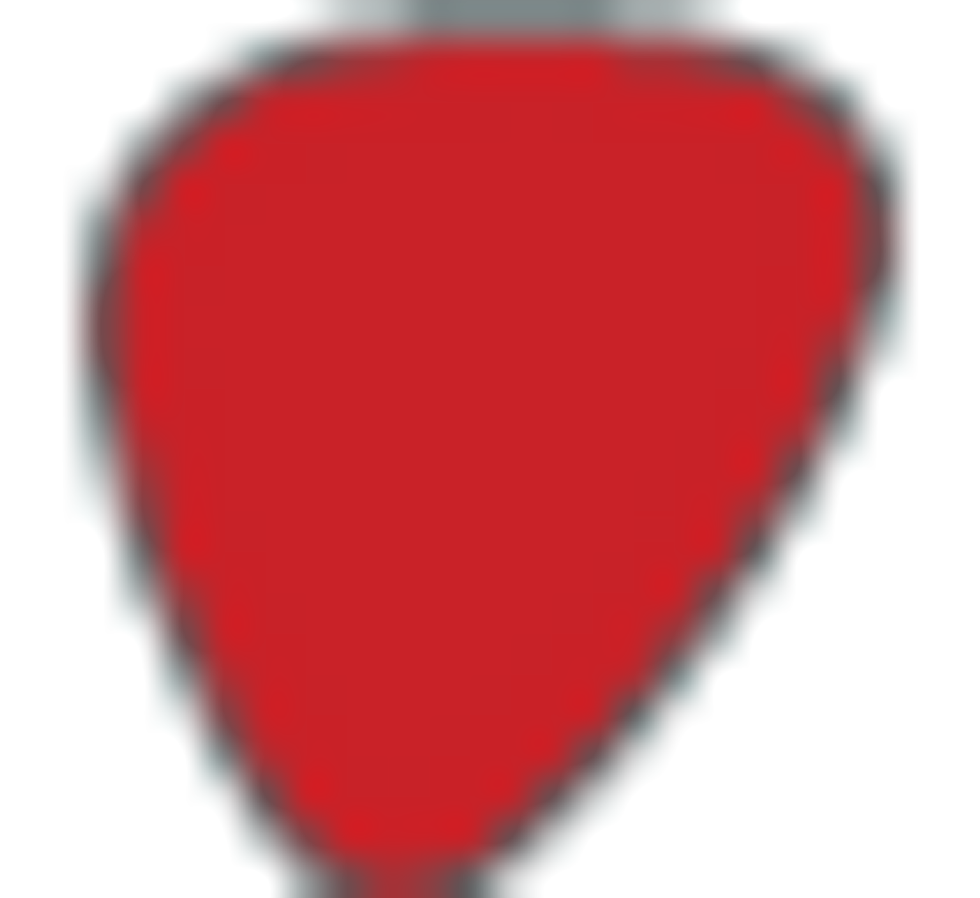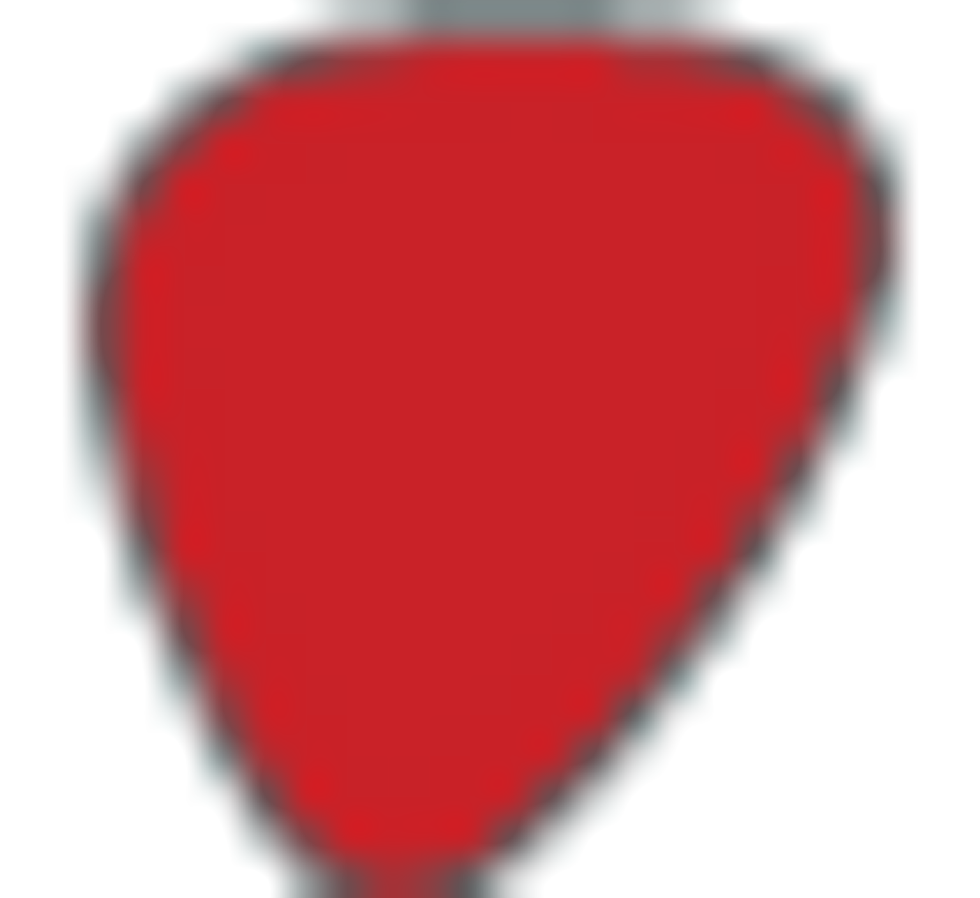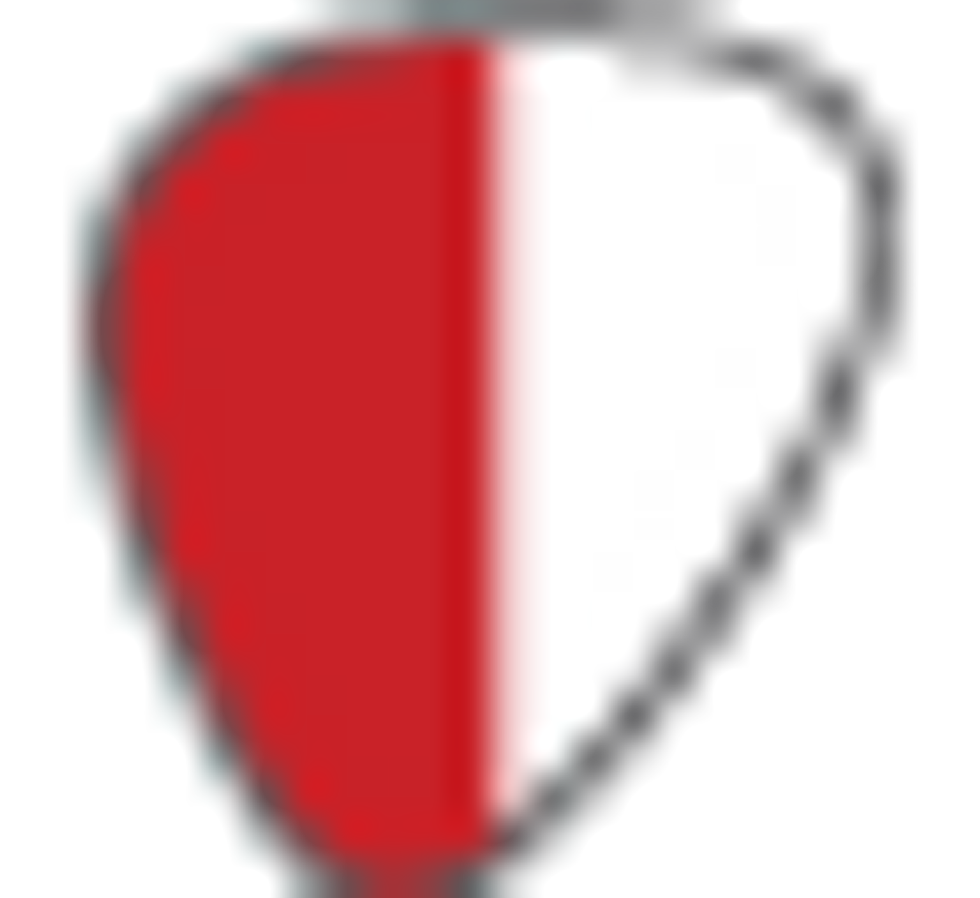 Street:
$679
Markbass
markbass.it
Also located on the front panel are the amp's master, headphone, and line-out volume controls, along with jacks for headphones, an MP3 player, and the optional footswitch for engaging the VLE and VPF circuits or muting the amp altogether. Residing on the unit's back panel, a series effects loop, tuner out, speakON and 1/4" jacks, and pre/post EQ switches round out the features of the loaded, yet portable Big Bang.
While the Big Bang is certainly capable of driving most cabinets on the market, we paired it with a Markbass New York 604 cab for this review. Recommended by the company as an ideal pairing with the amp's high power and low weight, the 600-watt, rear-ported cab is outfitted with four B&C neodymium 6" drivers and a 1" compression driver with horn. There's also an attenuator control on the top of the cab for pulling back the highs if they get too excessive. The New York 604 is pretty light at just a little over 30 pounds, and its top-mounted handle makes for easy transport, no matter what your mode of travel.
Kiss Kiss, Bang Bang
Alternating between a Fender American Jazz and an American Precision, I found the Big Bang was easy to setup for a variety of musical styles. It took just a little bit of EQ tweaking from the noon positions to sculpt whatever tone I was going for, and judicious settings of the VLE and VPF controls really rounded out and tightened up the tone even more. The VPF control in particular was incredibly useful for digging out mids for slap and pop techniques. Even at its highest settings, the boosted presence of the highs was never too grating or harsh, and the boosted lows, while very full, were never overbearing on the rest of the sound. The VLE knob essentially works as a roll-off control for the highs, and cutting the high end let me turn the amp up louder for a fuller, less aggressive sound.
A standout quality of the Big Bang is its transparency. It allowed the signature aspects of both basses to shine through with hardly any coloration, doing a fantastic job of letting the guttural nature of the P bass punch through in the midrange and the characteristically smooth lows of the Jazz to expand and carry throughout the room. And paired with the New York 604, which offers an astonishing amount of subs for such a tiny cab, the level of detail was even more evident thanks to the cab's excellent design and rear porting. With that said, this cab is meant for smaller or more intimate gigs, and its speakers can easily reach their limits when being fed a lot of volume. For bigger rock shows that demand more volume, you might want to consider Markbass' larger cabs.
Markbass New York Ratings
Pros:
Great tone at low volumes. Light, portable, and well-built.
Cons:
Some difficulty handling louder volumes.
Tones: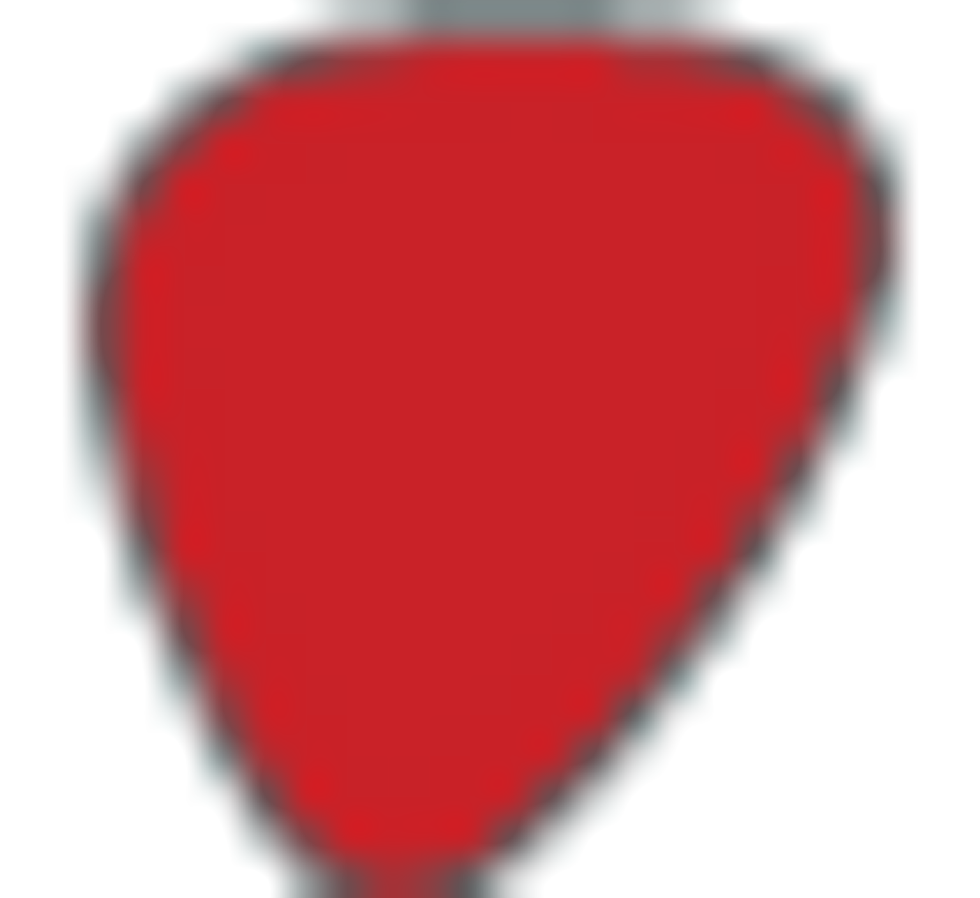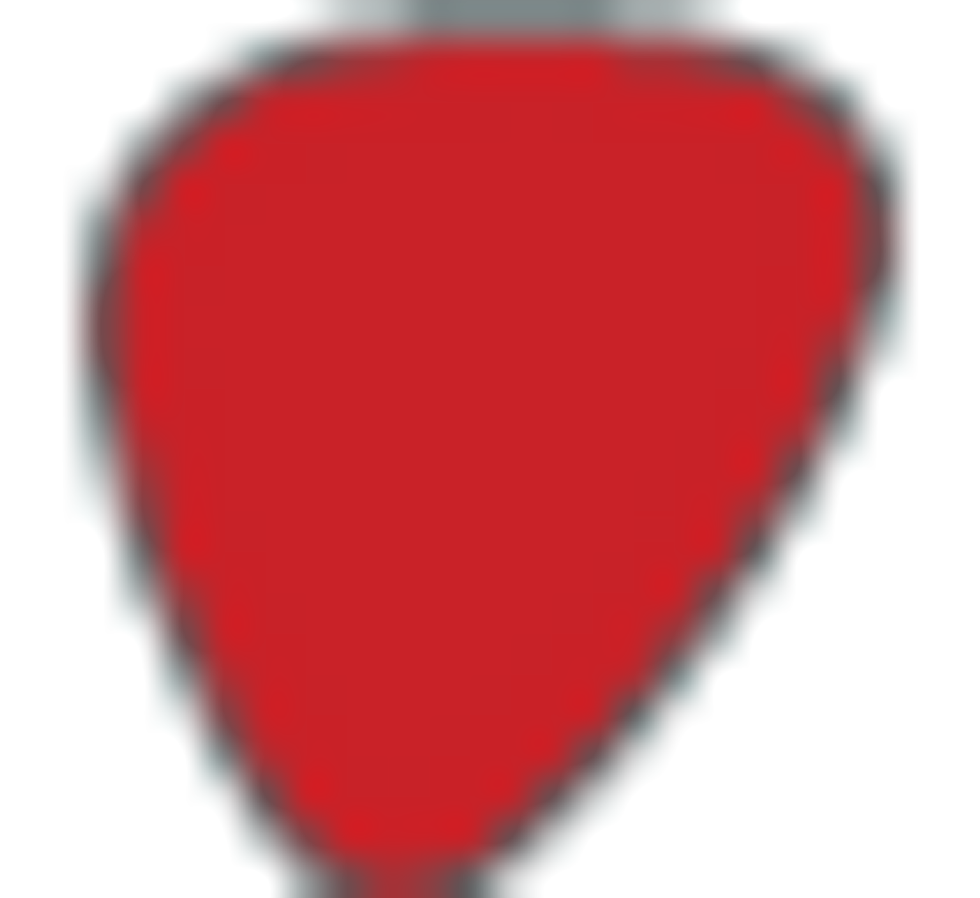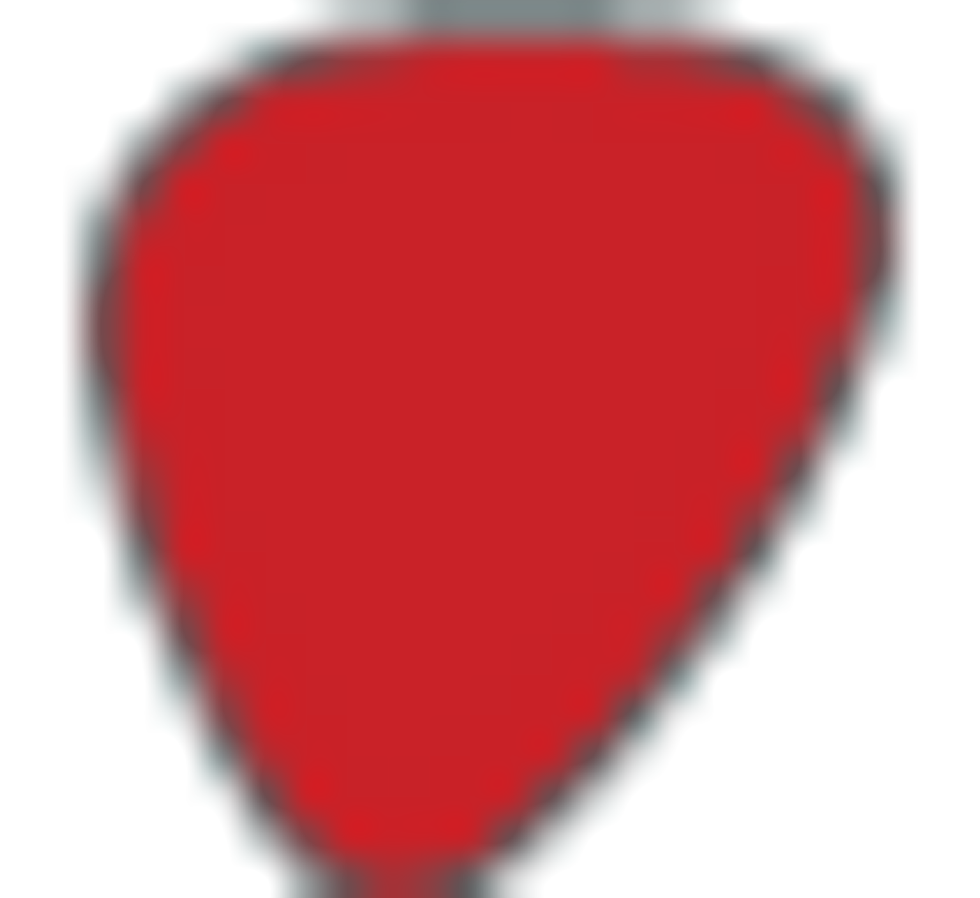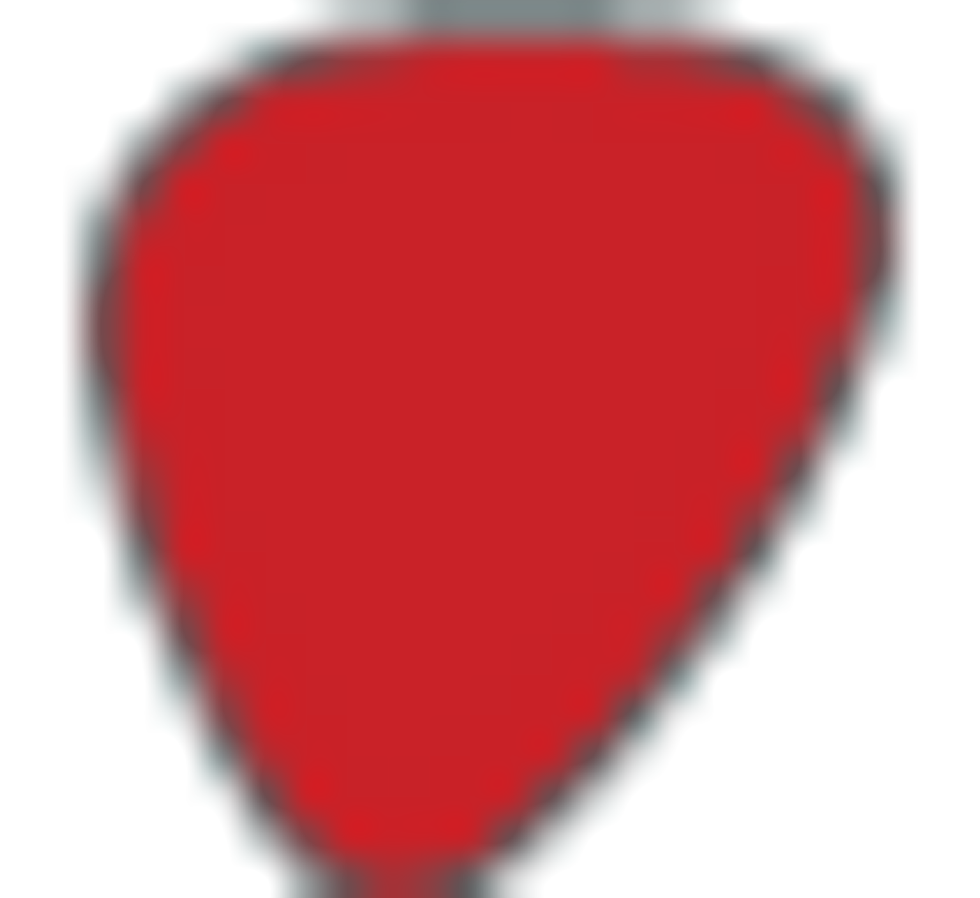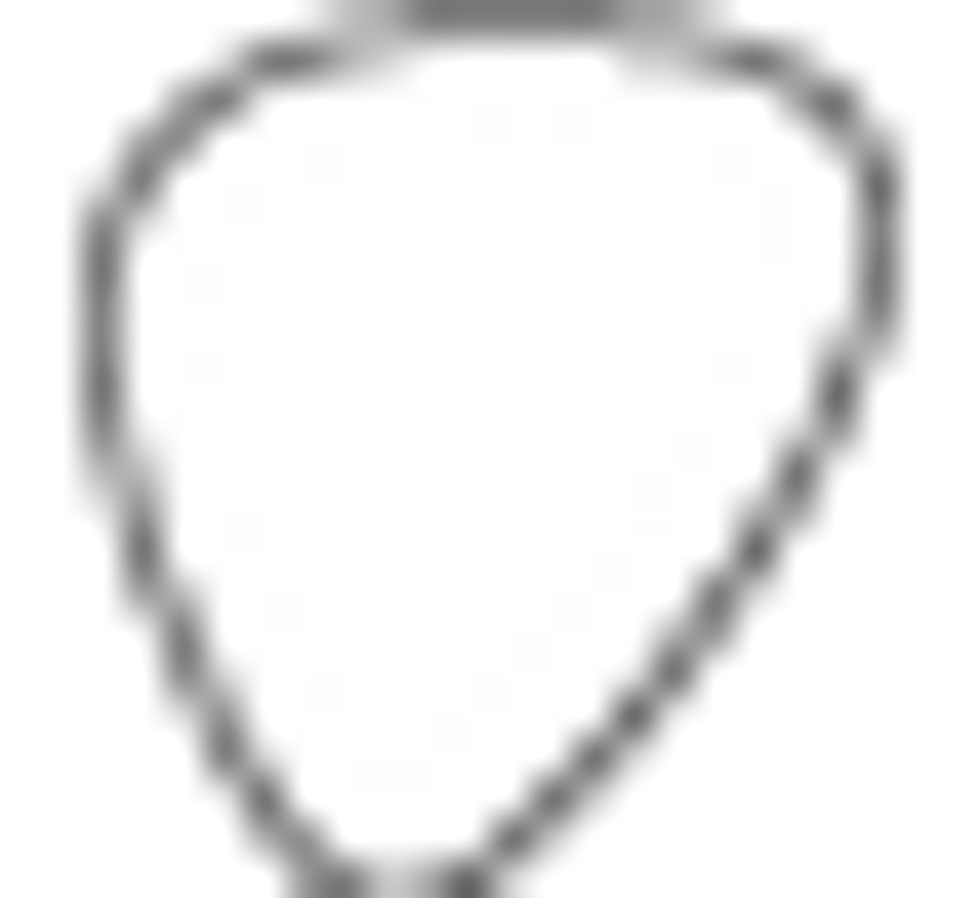 Versatility: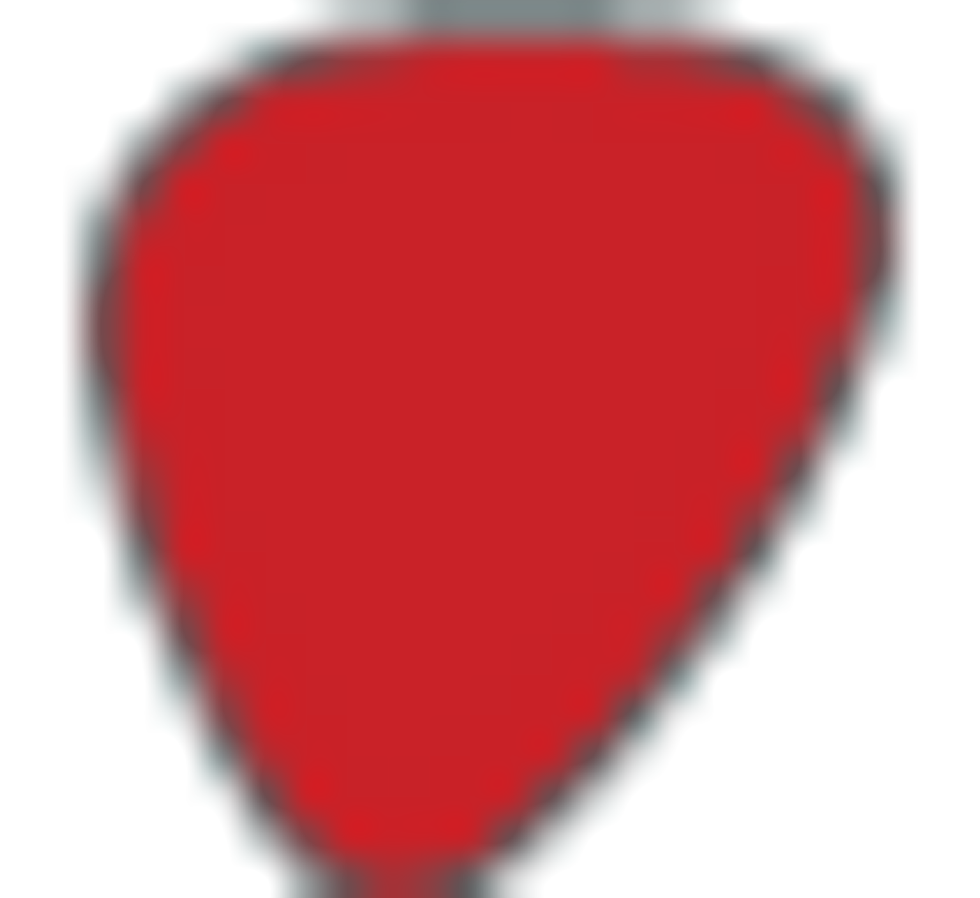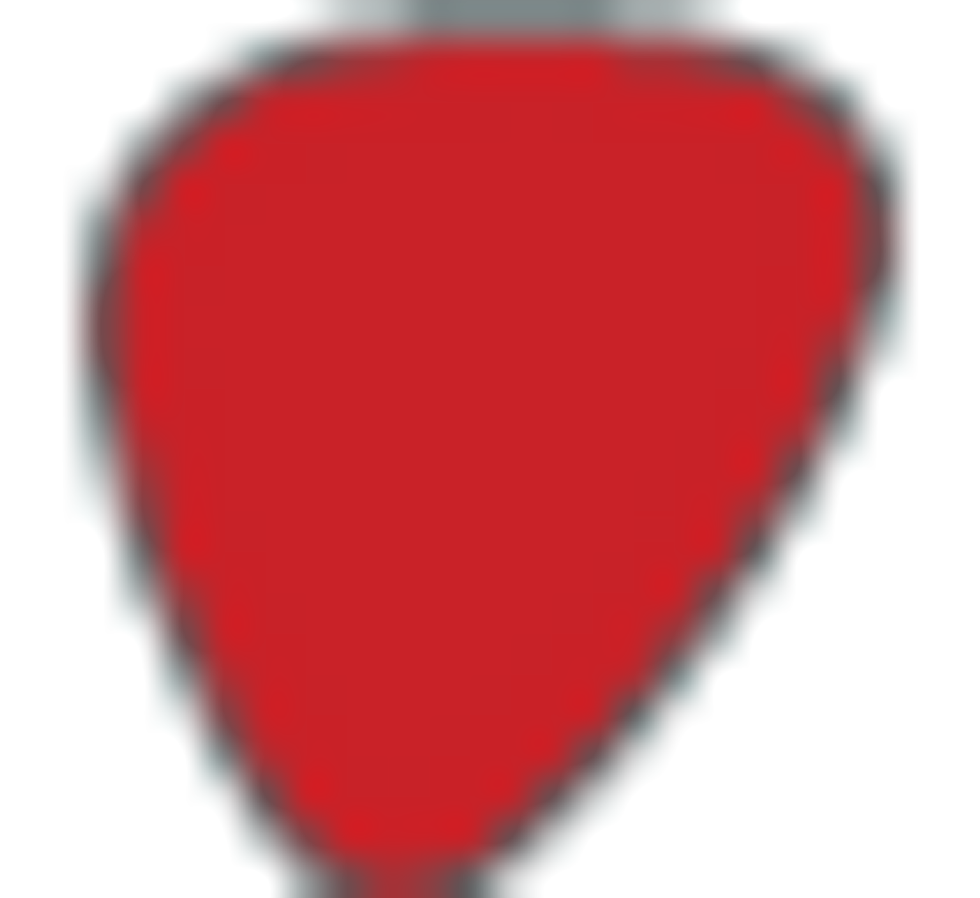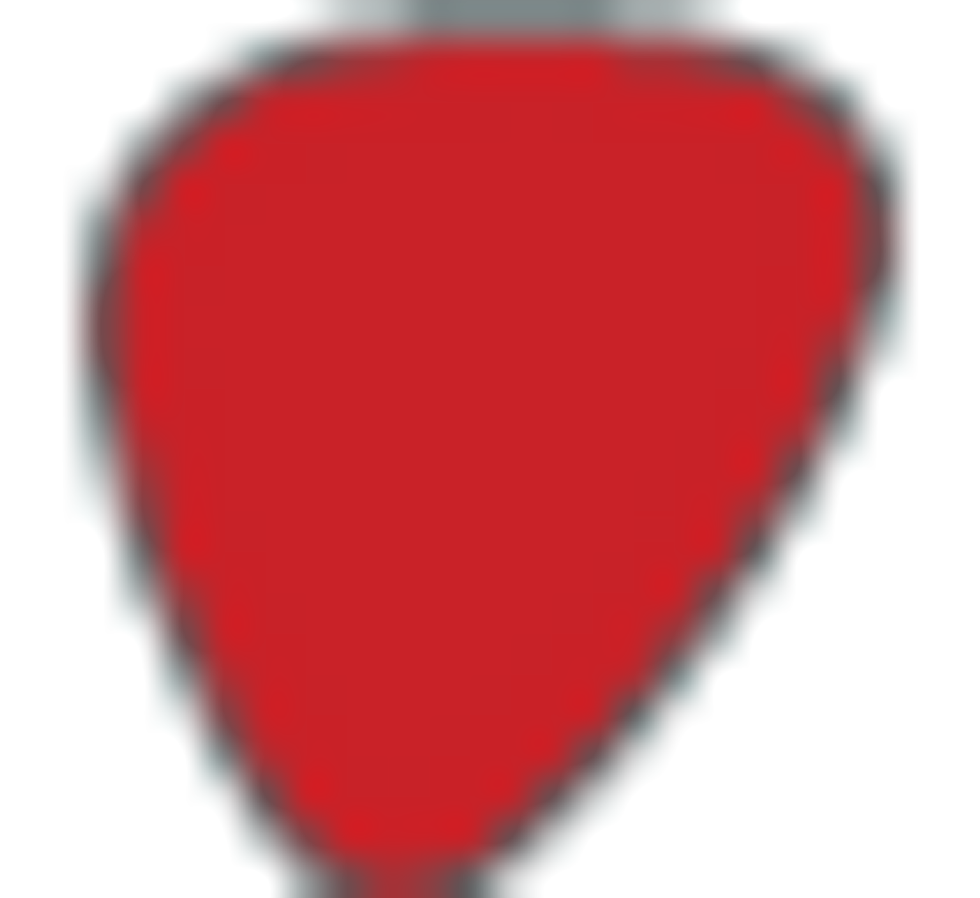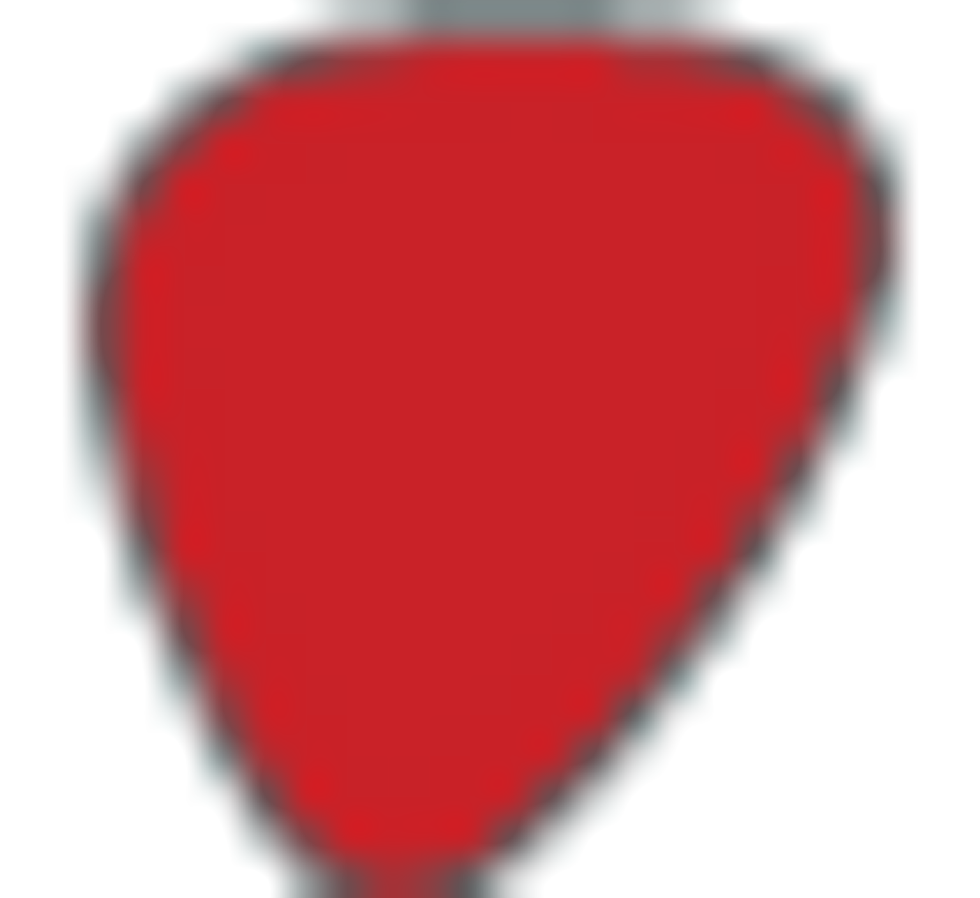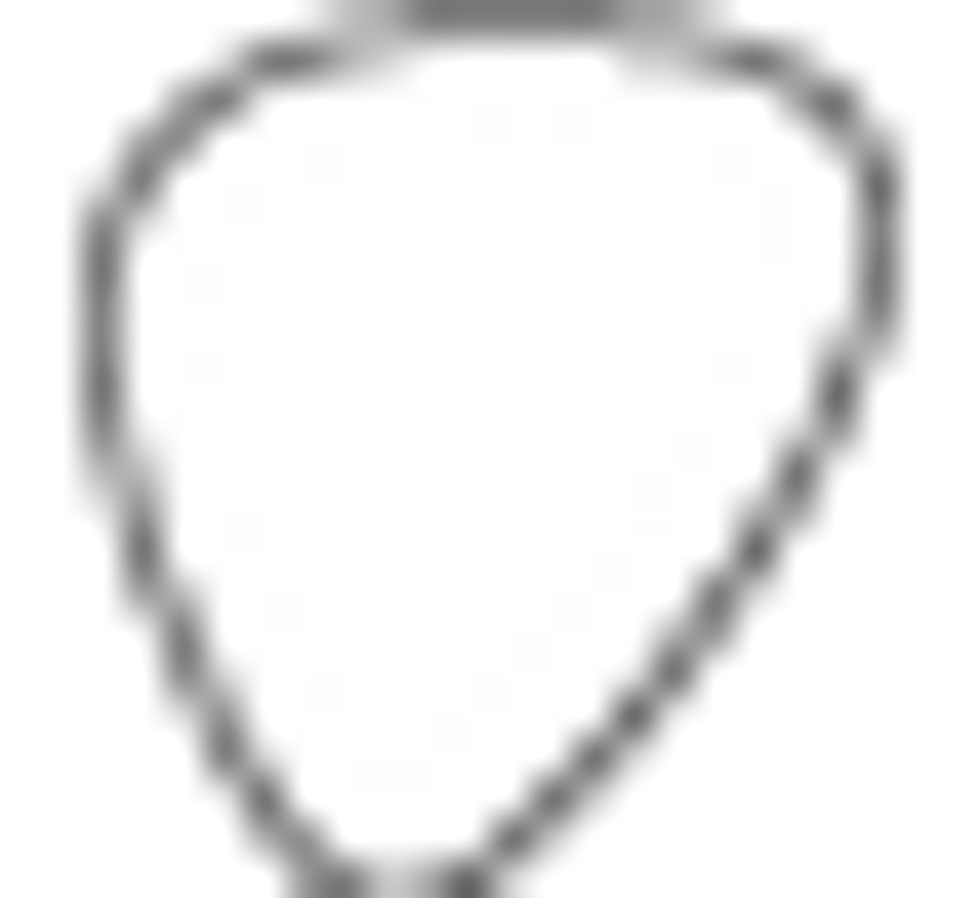 Build: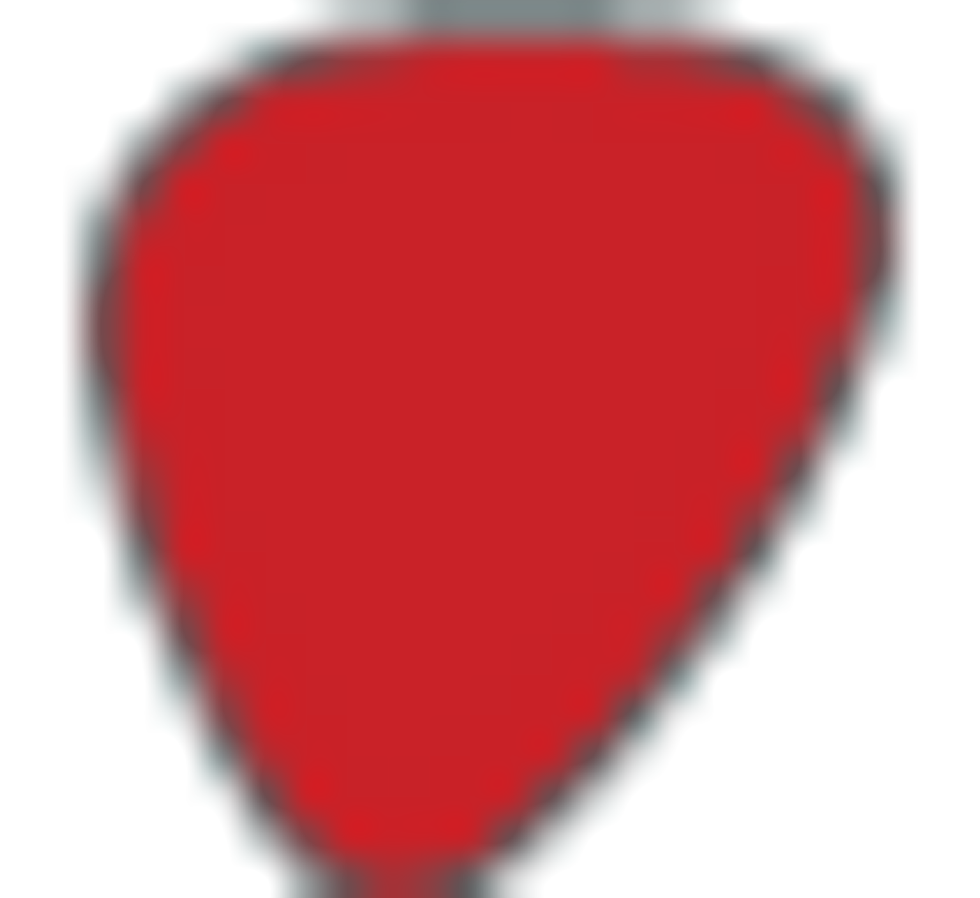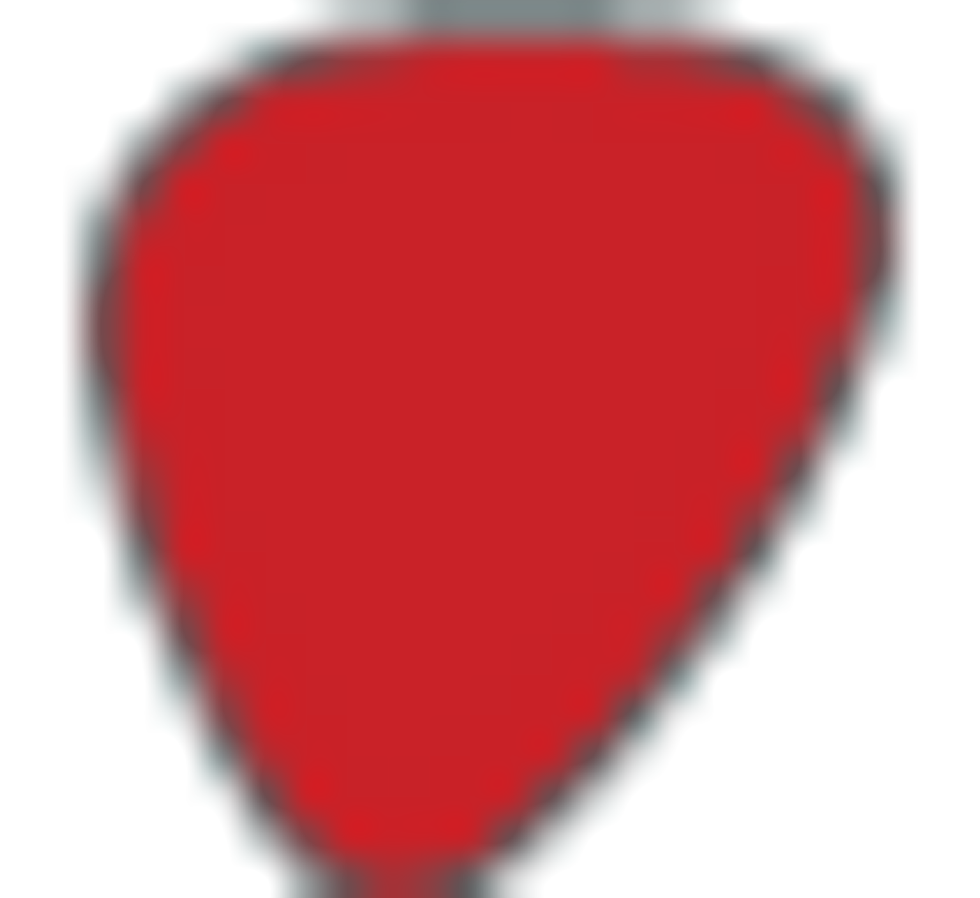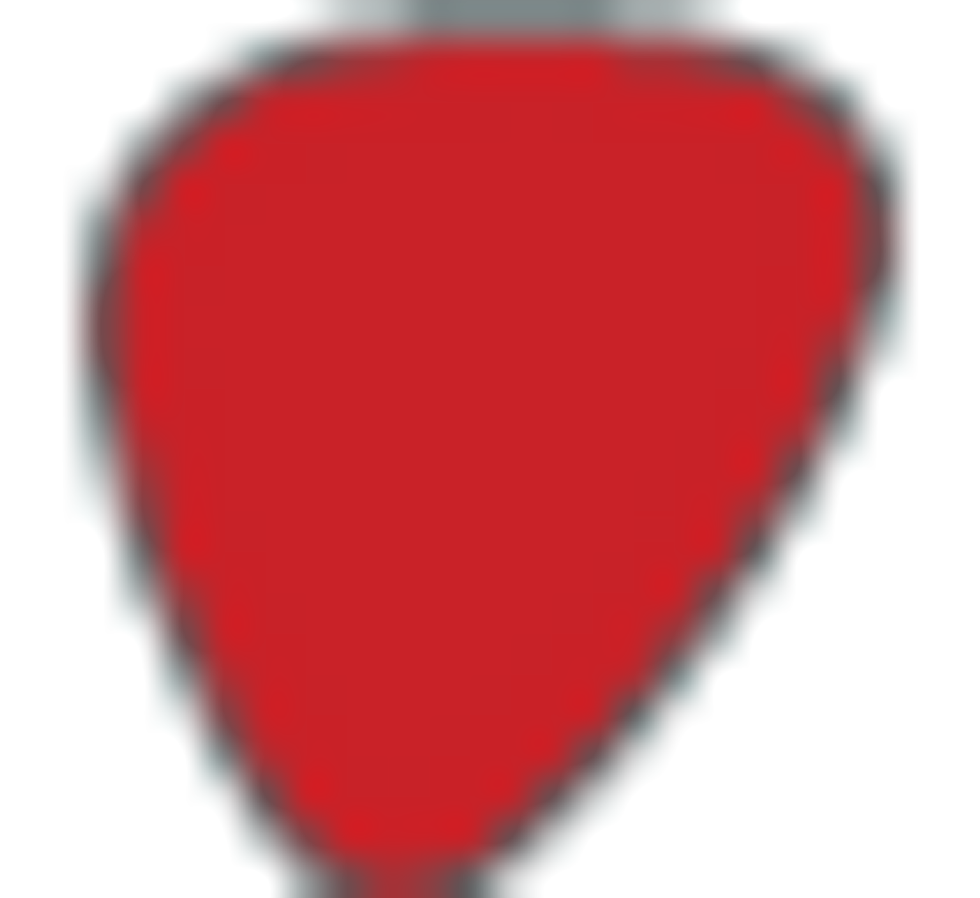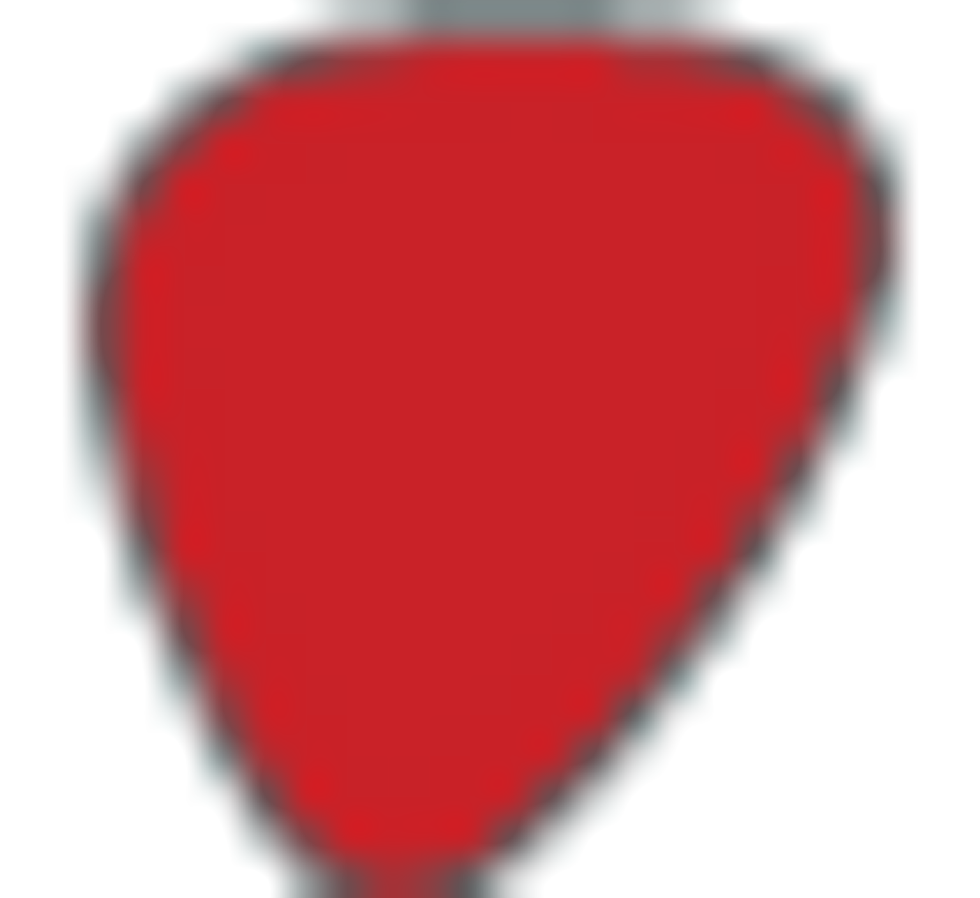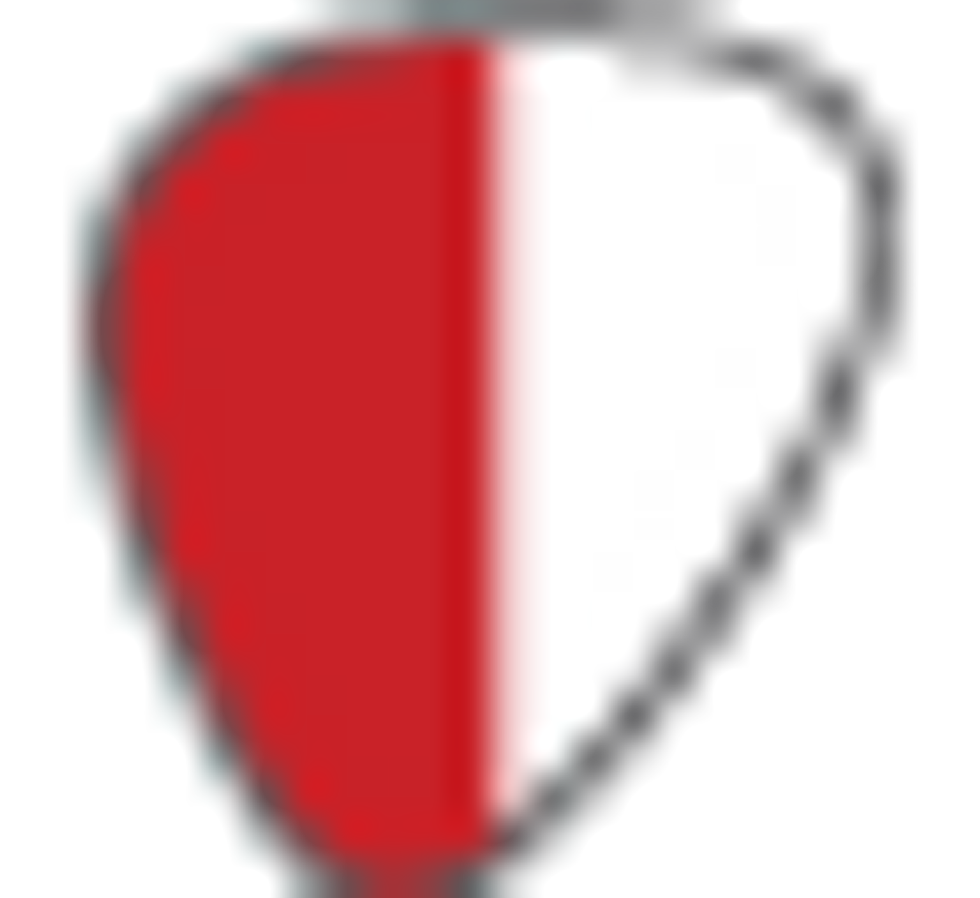 Value: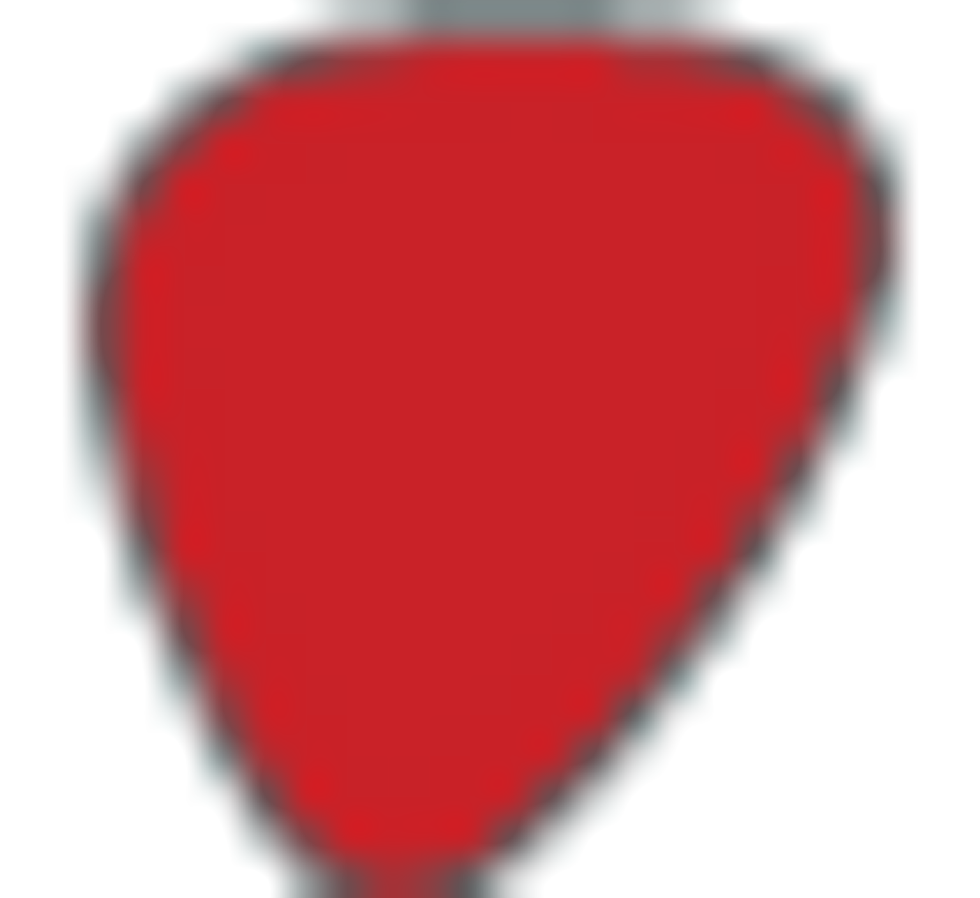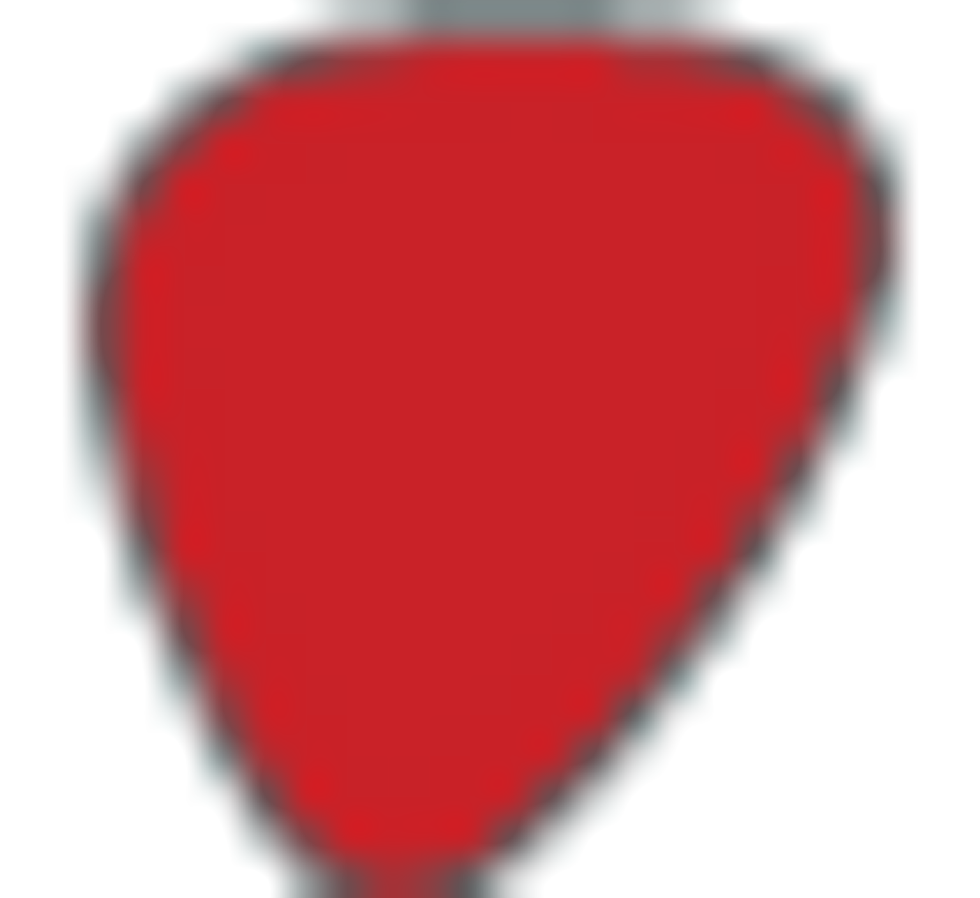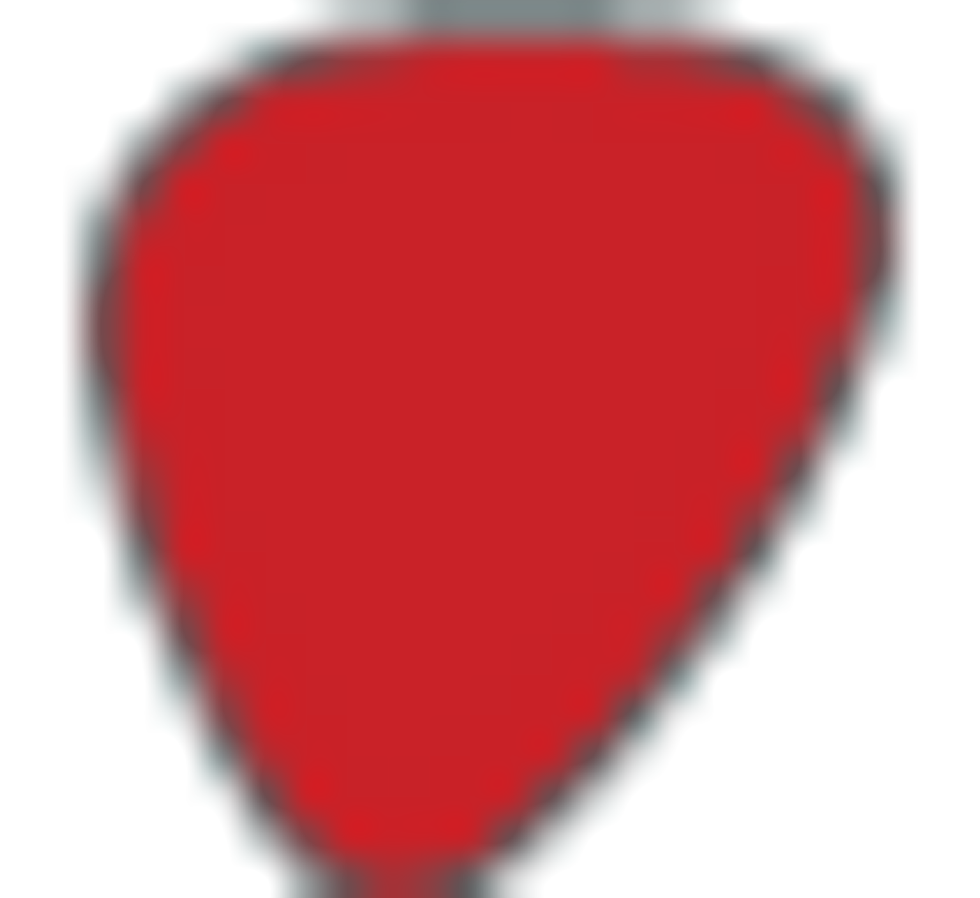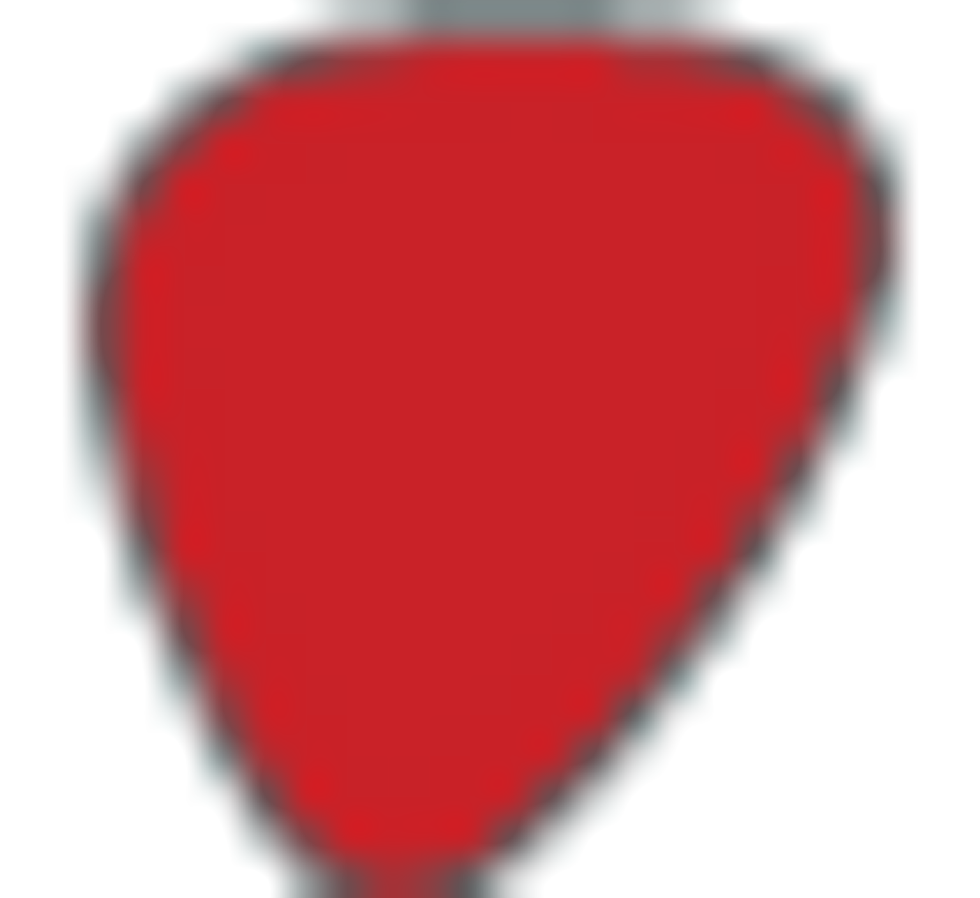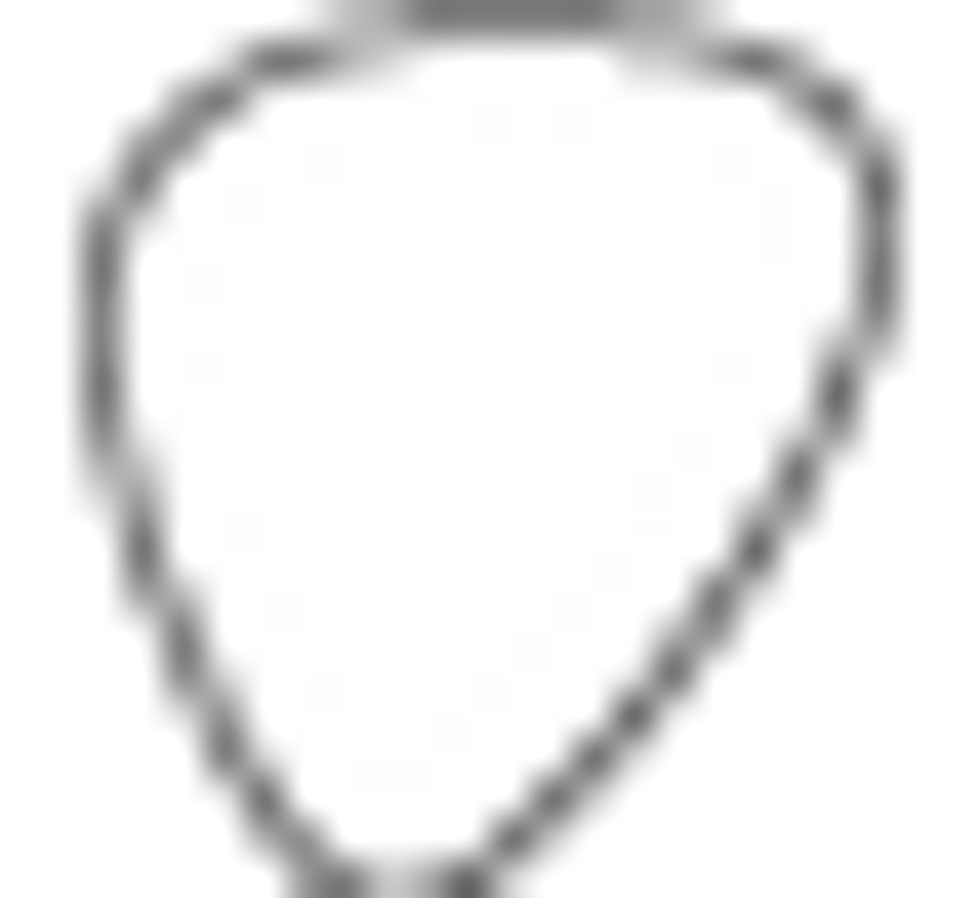 Street:
$529
Markbass
markbass.it
Coaxing overdrive from the Big Bang is another story. It's possible, but not to any extreme degree. Even with the gain control maxed, the amount of grit is pretty light. Cleanliness and plenty of headroom are traits that Markbass is known for, and the Big Bang is no exception. So if you want any seriously fuzzed out or overdriven tones, you'll have to throw your favorite stompbox into the mix.
Overall, I found the clarity and warmth of the Big Bang tones to be nothing short of remarkable. Plucked notes sustained extremely evenly, and the lows never died out before the mids and highs stopped ringing. This amp has an analog quality that coats the highs and attack—almost as if there's a post-EQ "warmth" circuit that processes the tone. There are other digital amps that do this, but few at this level. Not only does the Big Bang sound warm and full, it feels and reacts to playing in a very tube-like manner.
The Verdict
The Big Bang is a perfect example of why Markbass continues to be an industry leader when it comes to quality bass amplification with a diminutive footprint. This is one seriously cool amp with fantastic tone, versatility, and a reasonable price to boot. While the ability to overdrive the preamp would be a welcome addition, there's really not much else to quibble with. The Big Bang is an excellent choice for the player who demands great tone with power, definition, and portability.