The Southern rockers take no prisoners with their twin-guitar attack.
Charlie Starr covers vocals and his share of guitar abuse both live and in the studio. Starr splits up riff duties between a modest collection of guitars. His main axe is a battle-scarred 1956 Les Paul Jr. with the original P-90 pickup.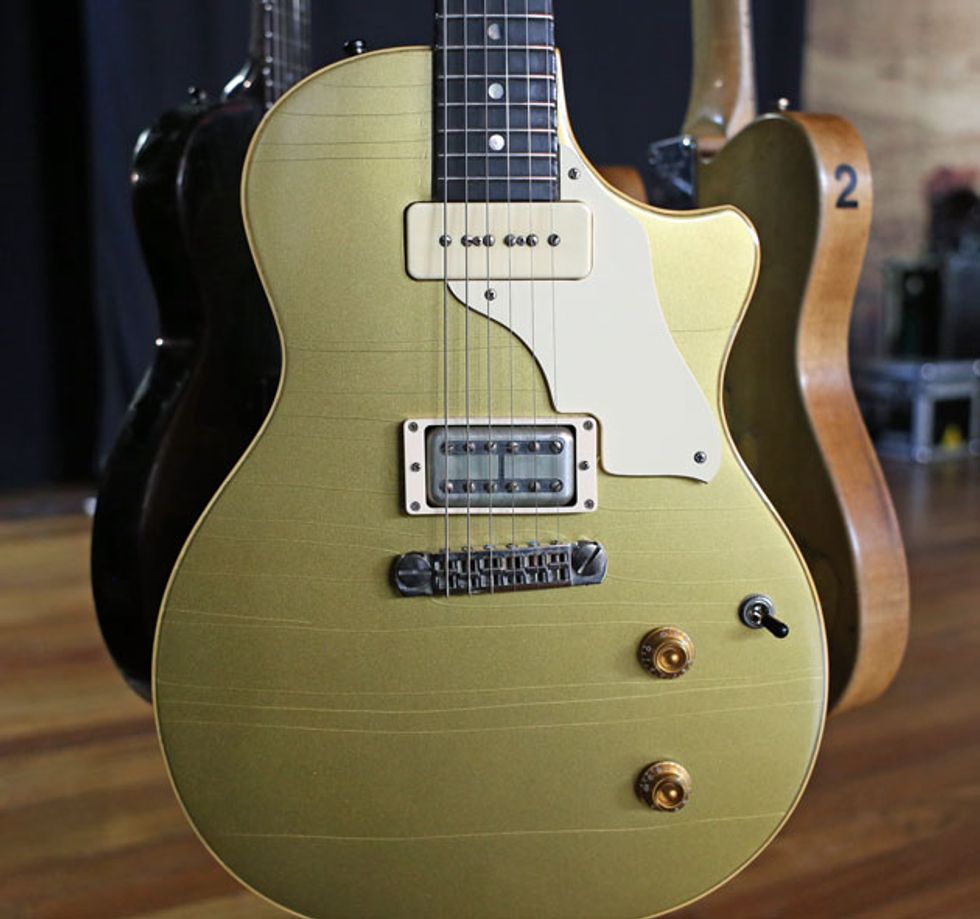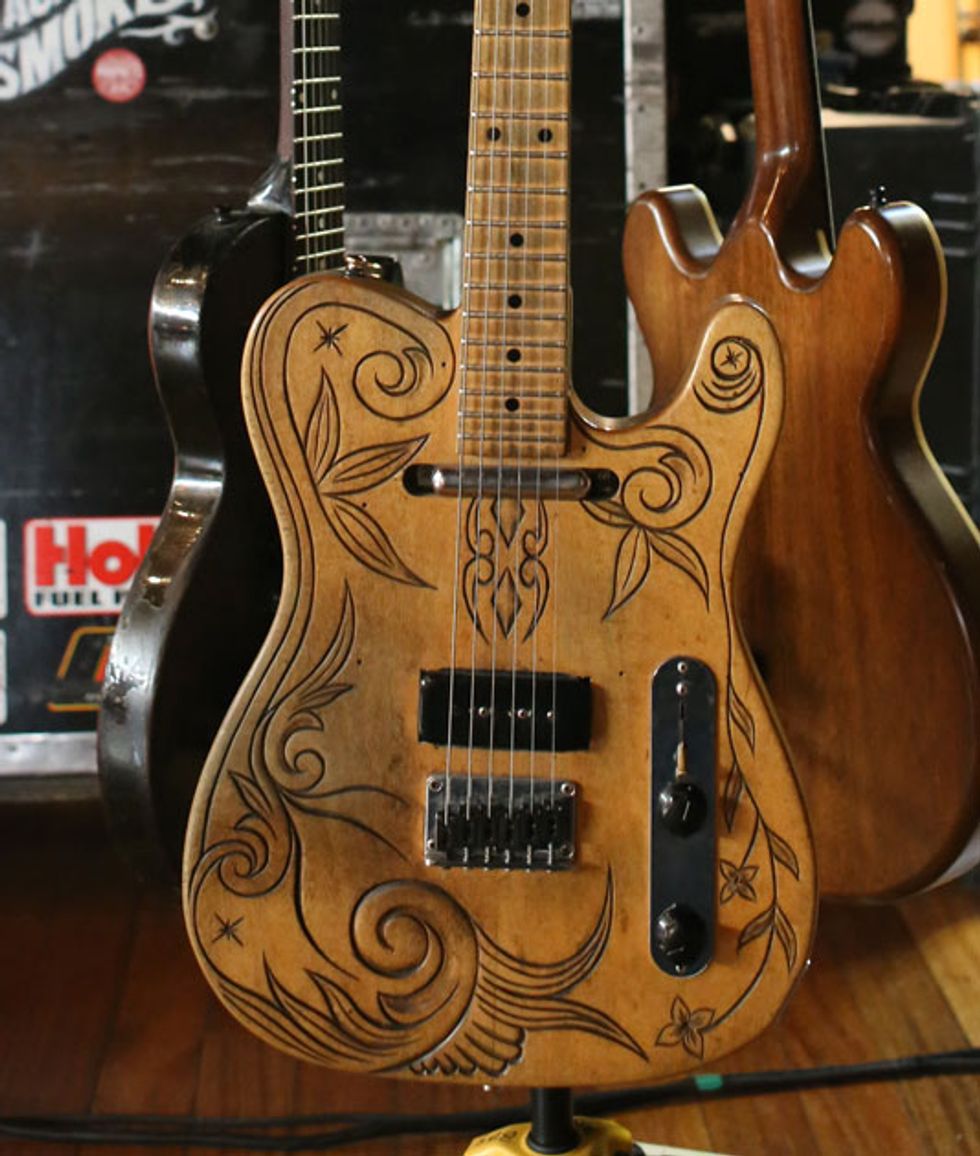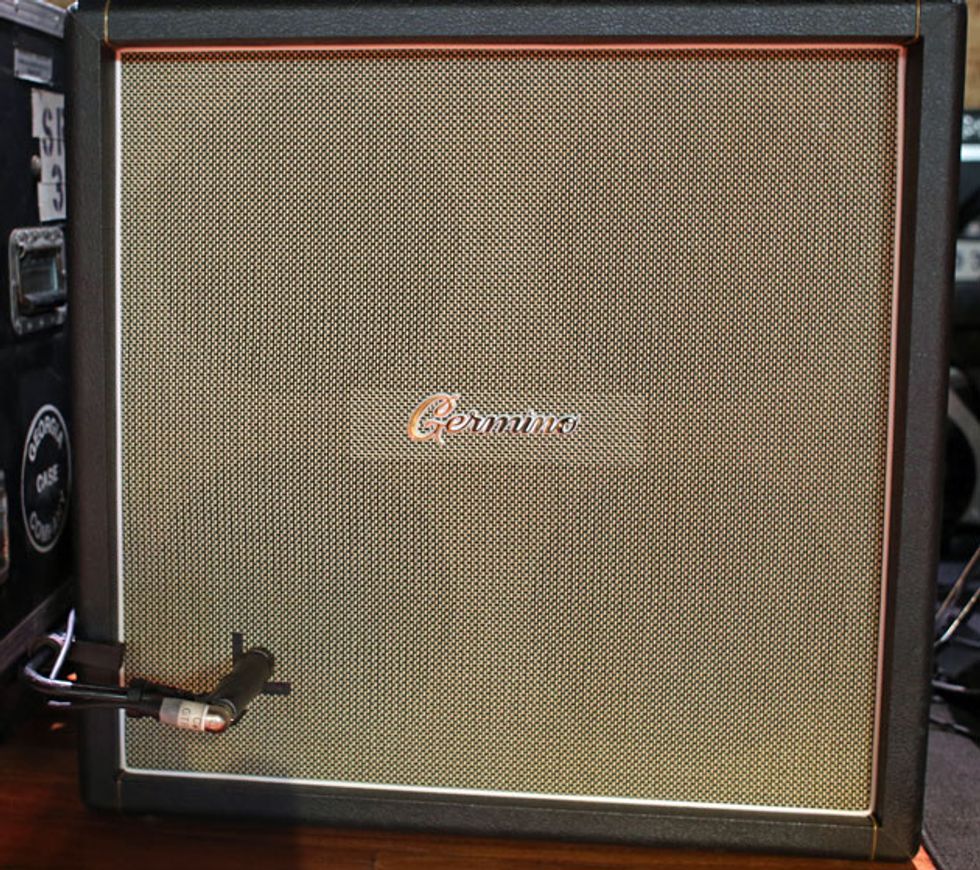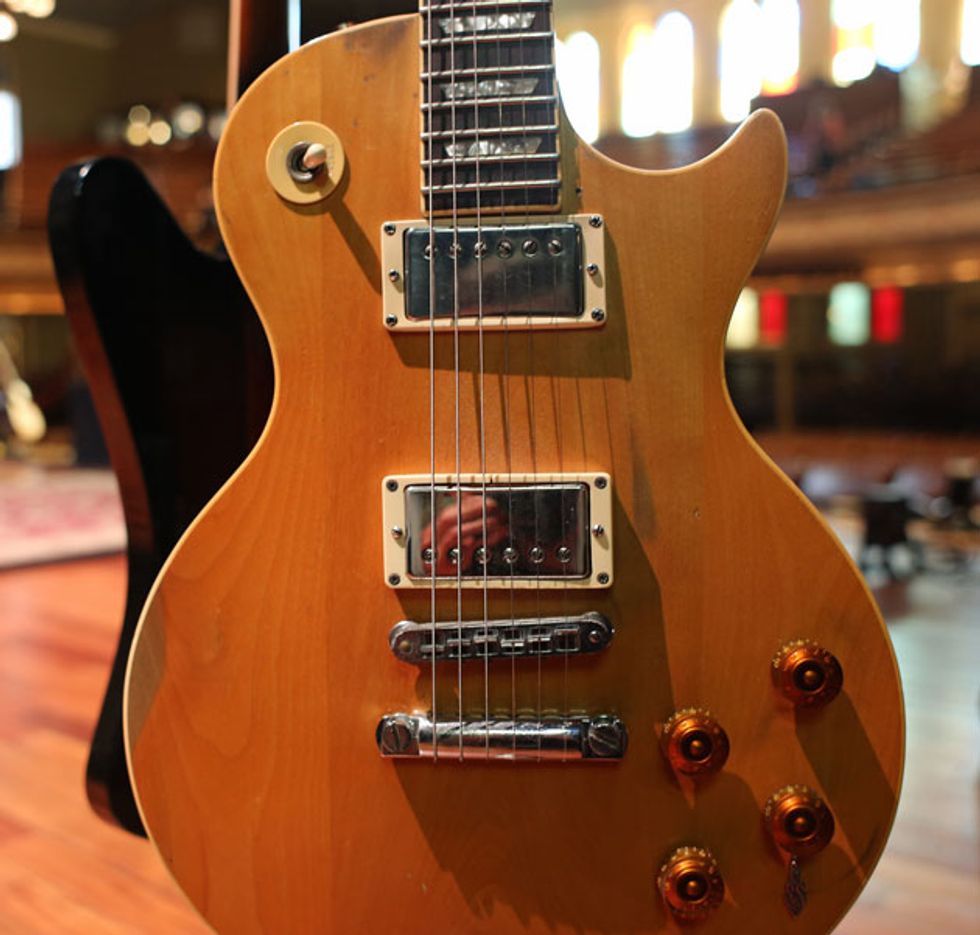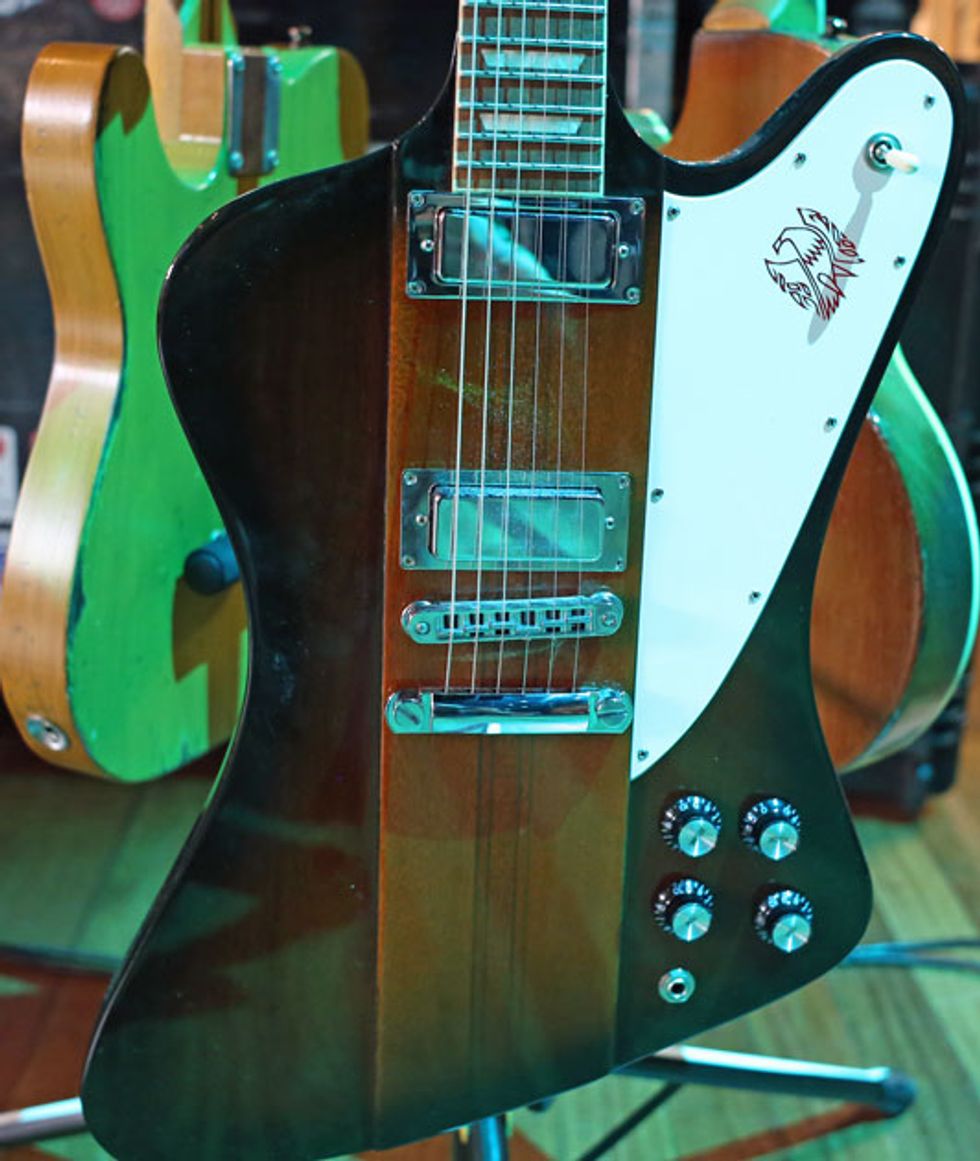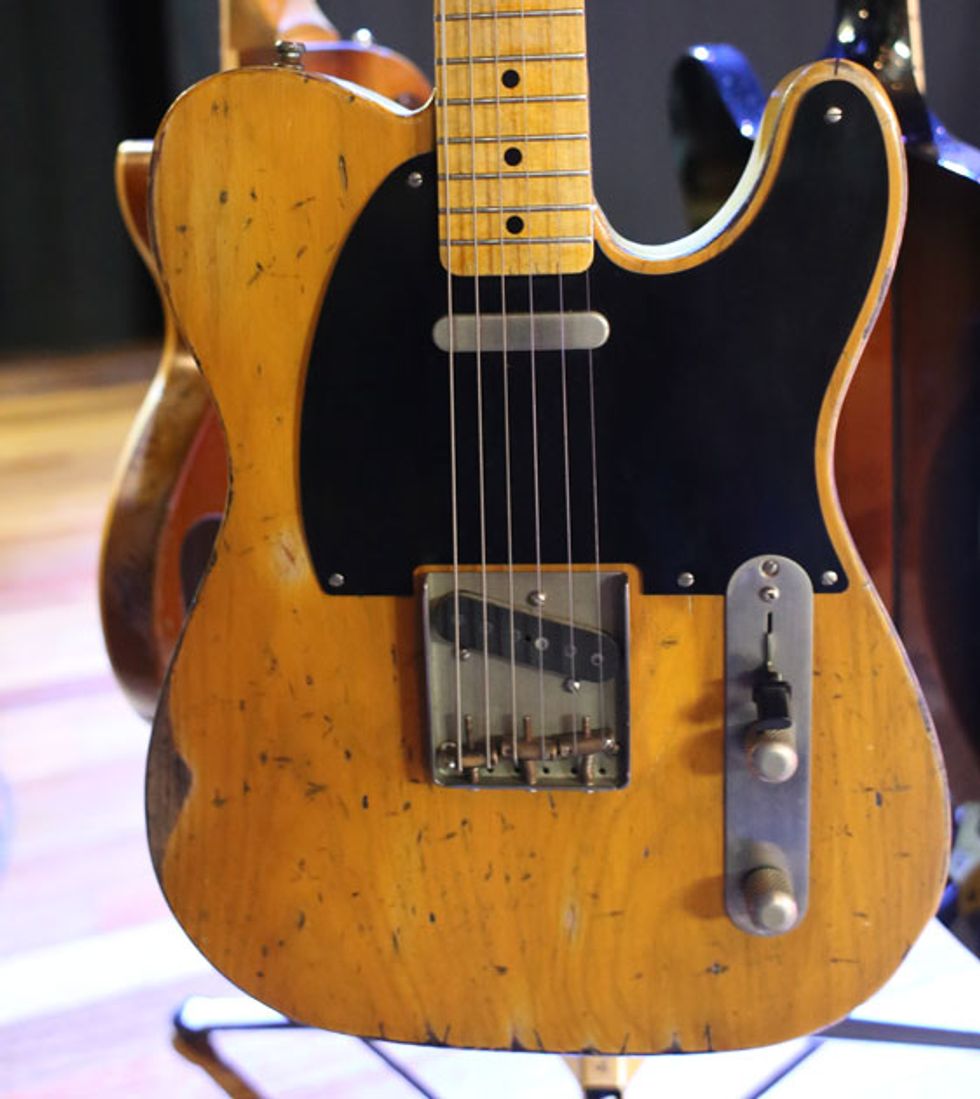 Premier Guitar hung with Charlie Starr and Paul Jackson of Blackberry Smoke just a few hours before they blew the roof off of Nashville's Ryman Auditorium. The boys shared their recipe for Southern rock tone that's as thick as grits and gravy. Special thanks to the band's tech, David "Doc" Oswalt, for details.

A new family of point-to-point, handwired amps from Echopark.
Los Angeles, California (March 11, 2015) -- Echopark Guitars has unveiled a stunning new preview of the Clarence Amp from their new division of Echopark Amplifiers.
Echopark Guitars have become an industry standard for many of the most well known and prolific artists in the world of rock 'n roll today. Owner and luthier Gabriel Currie has built the company based on his talent and unique aesthetic for high craft materials of the finest quality, based on a modern/vintage philosophy and the lust for the perfect tone.
In late 2014, Echopark Amplifiers was created to follow the tradition established in the Echopark Guitars company.
Now, in 2015, Echopark Amplifiers will release a small family of all tube, point to point hand wired amplifiers. Based on a few of their favorite iconic designs, these specialized tools for inspiration will feature tube vibratos in two models, a solid Douglas fir cabinet construction, 100% USA electronic components, and military specification appointments.
All models have been designed and built by Gabriel Currie and long time amplifier designer, builder and world-class tech Eric Bernstorff in the Echopark Guitars shop in Los Angeles.
The Clarence Amp will be on stages beginning in April 2015 with Jimmy Vivino, Queens of the Stone Age's Troy Van Leeuwen, Blackberry Smoke's Charlie Starr, Greg Leisz, and Joe Perry.
Here is a sneak preview of what is to come in 2015 from Echopark Amplifiers USA. Be sure to visit the Echopark Guitars website and social media locations for more info in the coming weeks!
Watch the company's video demo:

For more information:
Echopark