Ola Englund's merry band of guitar builders serve up an affordable shred gem.
A killer, ultra-playable guitar with top components at a nice price.
The EverTune bridge and Fluence Modern pickups are very niche-specific components that could turn some players off.
5
4.5
4.5
4.5
Ola Englund, YouTube sensation and guitarist for the Haunted and Feared, started Solar Guitars, his own line of high-quality instruments, in 2017. The company is based in Sant Gregori, Spain, and their guitars are made in Indonesia. But as the marvelously decked-out GC1.6AFAB reviewed here reveals, this collaborative formula is yielding killer results at relatively affordable prices.
Down to the Details
At a glance, the GC1.6AFAB evokes great all-around instruments like the PRS SE or even the Tom Anderson Atom. It looks sharp, and even a bit traditional, with its flame maple top on a mahogany body and gold hardware down to the pickups, bridge, and tuners. Only the pointy reverse headstock, lack of inlays (other than the Solar logo around the 12th fret), and glow-in-the-dark side dots betray a possible metal-oriented lineage.
The guitar is meticulously crafted and there are no visible construction flaws. The low-action factory setup is perfect. The GC1.6AFAB's design is very ergonomic, too. A belly cut adds a nice contour to the backside of the guitar, and the neck-through-body construction with sculpted neck joint allowed easy access all the way up to the 24th fret.
With jumbo stainless steel frets on a graphite-reinforced neck, a dual action truss rod, a 13.78" radius fretboard, graphite nut, and locking tuners, the GC1.6AFAB is thoroughly modern. The EverTune bridge is another contemporary distinction. It uses a system of floating saddles and springs to keep each string in tune no matter how aggressively you play. It can also be configured in a multitude of ways. On our test guitar, the EverTune was set up to permit bends on the top three strings, while the lower strings were set to resist pitch bends entirely. It was a weird experience to bend away at those strings, or add vibrato, only to hear pitch that never wavered. And I was certainly thrown off when I instinctively tried to make low-string notes growl by adding a little bend. Set up this way, the EverTune will take some getting used to. However, it's a killer feature if you pick hard or inadvertently pull some of the notes sharp while chording. If you're recording and need to nail a pitch-perfect take, it can be invaluable. And you can always reconfigure the bridge for a more conventional but still exceptionally stable setup.
It Chugs, It Slugs, It Sings
The GC1.6AFAB's pickups, a pair of excellent Fishman Fluence Modern active units, also display Solar's forward-thinking approach. They have independent volume controls with a shared tone knob that has a push/pull function for the Fishman Fluence's voices: "active" (voice 1) and "passive" (voice 2). (Here, the phrases active and passive refer to voicings rather than the strict definition of active and passive pickups.)
With the bridge pickup and active voice engaged, pick response is crisp and fast on the low strings. With help from with the EverTune's unwavering tuning stability, individual notes and picking nuances are super articulate. Digging in harder rarely revealed any flubby ambiguities. And fast alternate-picked sequences felt super precise. Be forewarned though: If you're having a sloppy day, the Fluence pickups' immediacy can be unforgiving.
In clean settings, the GC1.6AFAB's bridge pickup sounds very hi-fi, and very loud in both voices. Multi-finger tapping phrases are punchy and pop out loud and consistent along the fretboard. Cascading arpeggio runs have a harp-like clarity and individual notes sound consistent and even across the guitar's whole range. And while the pickup isn't overly bright, there is a ton of presence. Until the tone knob is all the way down to about 2, you hear little in the way of "darkness." The neck pickup in the active voice has more bass focus than the bridge. When I held an open-G chord, the 6th-string resonated with a bottom end that you could call boomy. Comparatively, with the passive voice, the neck pickup seemed a bit more balanced.
The Verdict
If I imagined a shredder creating a custom guitar, it might look and feel a lot like GC1.6AFAB. There's a lot about the style that feels relatively traditional, save for the many cutting-edge components that Solar included here. At $295, putting an EverTune bridge on an existing guitar (a process that would involve routing and probably devaluing your instrument) is an expensive proposition. Add a set of gold Fishman Fluence Modern pickups at around $260 and you're looking at well north of a $500 investment even before you pay to have your upgrades installed on an existing instrument. Given how seamlessly Solar brings these elements together in such an impeccable-playing guitar, the $1,349 you'll pay for a GC1.6AFAB is a pretty amazing deal.
Solar Guitars GC1.6AFAB Demo | First Look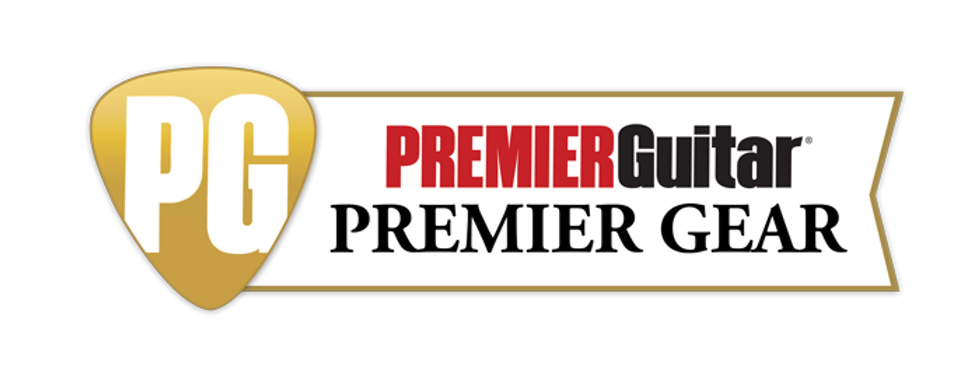 Shredding on a hardtail? This Schecter will show you the light.
Gorgeous, unusual tonewoods. Versatile pickups and switching. Fast, comfortable playability.
A case or gig bag would be nice at this price.
5
4.5
4.5
4
David Schecter started Schecter Guitar Research in 1976. In the beginning, the company did repairs and sold parts in their Van Nuys, California, shop (much like their contemporaries, Charvel). But Schecter quickly developed a solid reputation among SoCal players and started selling complete guitars in 1979.
Not coincidentally, Schecter Guitar's rise to prominence aligned with the acsent of L.A.'s '80s metal scene. And their Sun Valley Super Shredder guitars, originally released in 2017, offer a nostalgic ride back to when the super strat ruled the world. Since its inception, the Sun Valley Super Shredder product line has evolved consistently, even embracing unusual features like a Sustaniac pickup. More recently Schecter introduced the Korea-built Exotic version of the line, which is primarily distinguished by more unusual tonewoods, like zircote and black limba, with the latter featured on our review guitar. But it also introduced features like a Hipshot Ibby HM hardtail bridge. That might seem like heresy to shredders accustomed to dive bombing with a Floyd Rose, but as our review instrument revealed, the hardtail bridge, black limba tonewood, and Schecter's excellent Sunset Strip and Pasadena humbuckers add up to a wealth of very cool tones that effortlessly span styles.
Mic Centered 1" Away — Dirty Bridge to Neck
Mic Centered 1" Away — Clean Bridge to Neck
Mic Centered 1" Away at 45-Degree Angle — Clean Bridge to Neck
Mic Centered 1" Away at 45-Degree Angle — Dirty Bridge to Neck
Mic Right of Center 1" Away — Dirty Bridge to Dirty
Mic Right of Center 1" Away — Clean Bridge to Neck
Picking Things Up
Guitar customization is so common these days that many guitarists rush to switch out the stock pickups on relatively affordable guitars like the Sun Valley. The Sun Valley Super Shredder Exotic Hardtail Black Limba's pickups, which include a USA Sunset Strip in the bridge and a USA Pasadena in the neck, however, are fantastic. And unless you are looking for a very specific tonality, it's difficult to imagine a good reason for abandoning them. The alnico 5 Pasadena measures 8.4k ohms and has a vintage PAF vibe, while the ceramic 8 Sunset Strip is hotter, at 12.6k ohms. Interestingly, the Schecter pickups sell for around $129 apiece, so they're far from outsourced cheapo components. In fact, they're more expensive than many Duncans or DiMarzios.
The SVSS EHBL has a simple control layout with one volume control and one tone knob. But the 5-way pickup selector switch deviates in cool ways from the traditional Stratocaster-style 5-position setup. You can select bridge humbucker, bridge and neck in split-coil configuration, bridge and neck in humbucking mode, neck humbucker with coils in parallel, and standard neck humbucker. It's a very versatile setup that makes the most of the pickups' already considerable potential.
Fancy Lumber and Flat Fretboards
The SVSS EHBL's build quality is impeccable. But the guitar is also a feast for the eyes. Rather than a typical mahogany or alder body, the SVSS EHBL's black limba is an attractively grained hardwood that shares many tonal characteristics with mahogany. The neck is made from wenge (another uncommon wood in electric solidbody circles), bolstered with carbon fiber reinforcement rods and a 2-way truss rod, and shaped into a thin C profile that gets slightly thicker as you move up the neck (from 20 mm at the 1st fret to 22 mm at the 12th).
The ebony fretboard's 12–16" compound radius is perfect for fast fretting and deep bends and features cool cosmetic touches in the form of offset aluminum circle inlays and glow-in-the-dark side dots that contrast nicely with the dark sheen of the fretboard and add a touch of subtle elegance. The guitar's playability is further enhanced by 24 stainless steel jumbo frets and a nicely contoured heel that facilitates easy access to the highest frets. A Graph Tech XL Black Tusq nut and Schecter 18:1 locking tuners anchor the strings at the headstock.
The neck humbucker in parallel-coil configuration has a quasi-P-90 vibe.
As shipped, the Schecter's action was a little higher than I like. The truss rod spoke wheel is situated in the space between the neck and body, and adjustments are a breeze. Having 24-frets on a super-flat fretboard is, of course, an invitation to work the upper registers with abandon. Happily, I could bend fearlessly on the highest strings at the 24th fret area without fretting out.
Super Shredding Sounds
With amps set for high gain, the Schecter's bridge pickup has an unmistakable vintage metal vibe with an aggressive edge. It's got a slight scoop in the mids, which, to my ear, contributes extra picking definition. It's also very open sounding, which makes it a killer for heavy rhythm parts. The neck pickup has a very appealing warm and round tonality. And with the tone rolled back it's beautiful for sustain-heavy solos.
The split- and parallel-coil sounds add a lot of tone and performance possibilities. The second pickup position, which combines the bridge and neck pickups as single-coils, has a very Strat-like quality without the hum, while the fourth pickup position, with the neck humbucker in parallel-coil configuration, has a quasi P-90 vibe. I loved playing semi-dirty, octave-driven, funk-rock riffs in this position.
The lower volume of the split- and parallel-coil settings can also be the catalyst for dramatic musical moments. I enjoyed starting solos in position 2 and flicking to the bridge pickup for a boost, which feels a lot more organic than stepping on a boost pedal to get that last climactic push.
The Verdict
In Schecter's Sun Valley Super Shredder line, the Exotic Hardtail Black Limba model is an outlier of sorts. It eschews metal elements like Floyd Rose double-locking tremolos and EMG active pickups, which are fixtures elsewhere in the series. But these omissions actually make the SVSS EHBL more versatile in many respects, and between its inviting playability and the classy-to-raging tone range of its pickups, the Super Shredder is at home in just about any style of music.
UA enters the entry-level interface fray with a stylish unit that includes a track-transforming compressor and preamp.
Beautiful design. Fun to use. The 76 compressor is a true tone sweetener. Elevates quality of raw tracks without burdening host computer processor or involving extra effects.
More expensive than roughly equivalent competition.
4.5
5
5
4
Generally speaking, audio interfaces are tools we prefer not to think about too much. Even powerful interfaces like Universal Audio's Apollo Twin are made as streamlined as possible, so you can focus on the tracking, editing, and mixing that goes on inside your DAW.
To date, Universal Audio has largely steered clear of the lower-priced side of the interface spectrum, focusing instead on the more professional-grade end of the production equation and leaving the entry-level business to companies like Focusrite, PreSonus and others. UA's Volt series of interfaces, which range from the $139 1-in/2-out Volt 1 to the $369 4-in/4-out Volt 476 mark a change in that strategy
Entry level interfaces can be pretty similar, but UA's Volt series are not just lookalike/soundalike equivalents of entry-level rivals. And three of the models in the Volt range, including the Volt 276, reviewed here, are distinguished by the inclusion of a UA 1176-inspired compressor emulation. The compressor on the Volt is not one of the superb 1176 emulations available as UAD plugins. Volt does not have the DSP processing chip required to run them (nor is there a direct path from Volt to upgrade to the company's superb Apollo and Luna operating environments). But Volt's onboard 1176-inspired comp is nonetheless an effective tone sweetener that, along with the onboard UA 610-inspired preamp, make the Volt an extra-appealing entry-level interface option.
Pretty and Potent
A significant part of the mid-century design ethos was making beautiful, functional things available to consumers on a budget. It would be hard to find a piece of audio hardware that better embodies that thinking than the Volt 276. The wood and metal enclosure looks handsome and timeless on a desk and avoids the anonymous-to-ugly tech-minimalist look that is the prevailing design vernacular for this product category.
Controls are a streamlined affair: two TRS/XLR inputs, a phantom power button, buttons for each input to toggle between mic line and Hi-Z impedance, input gain knobs for each input, and monitor- and headphone-level knobs. UA also thoughtfully included MIDI-in and out jacks on the back. The important Volt-specific additions are the two buttons that activate the "vintage" preamp setting and the unit's "76" compressor. The preamp is set and has no EQ capabilities, while the compressor lacks controls for altering attack, release, or gain, but has three presets for voice, guitar, and a fast attack setting. Their preset voices are very nice and very adaptive, all the same.
Lending a Hand in Garage Land

In its most basic application, the Volt is built to translate your input signal cleanly and with a minimum of latency to your DAW. And if you leave the vintage preamp and 76 comp out of the equation, the Volt performs that function well. There is little-to-no discernible extra noise and the basic preamp in the Volt massages the input from an electric guitar effectively. But the vintage preamp and 76 comp can change the sound of your input signal significantly. And it's interesting to hear how they alter a signal in situations where an entry-level user/guitarist is most likely to use them.
One such application is recording an electric guitar to a simple DAW, like GarageBand or Ableton Live (the latter is included for free, along with Marshall and Ampeg amp emulation software). While DAW amp models have come a long way, they can still sound pretty thin, antiseptic, one-dimensional, and plagued by digital artifacts in spare mixes. But the 76 compressor and vintage pre both discernibly flatter GarageBand's native guitar simulations, including some of the toughest to tame, like Fender tweed-inspired virtual amps.
The vintage pre and 76 are especially effective and go a long way toward making DAW-native models a lot more convincing in a mix.
The differences are often subtle, as you can hear in Clip 1. Switching on the vintage pre voice provides a very nice fattening agent—adding a darkish, warm, low-end coloration that's not glaringly obvious, but makes models sound much more cohesive. The 76, meanwhile, makes treble notes more present, warmer, and rounder, which blunts the edge of many digital artifacts and adds a lot of the glued-together tonalities you hear from its more sophisticated cousins in the Apollo sphere. Together, though, the vintage pre and 76 are especially effective and go a long way toward making DAW-native models much more convincing in a mix. In fact, I would consider many of the sounds I created with this combination totally satisfactory for final mixes in certain song contexts and dense mixes.
There are some limits to this formula. High-gain fuzz on the front end, for instance, can still induce digital harshness if you're not careful with the input gain. And there are no compressor adjustments or EQ functionality in the vintage pre to alter the signal as you might with analog gear or a more flexible plug-in. That said, the Volt's ability to add body and soften the harsh elements in these models without a pedal or plug-in—just a guitar line into the interface—is a lovely thing, particularly if you're creating with a bare-bones rig in a compact space or on the road.
Not surprisingly, the Volt shines more brightly when used with a miked electric guitar signal. As you hear in Clip 2, the effect of the vintage preamp setting is subtle—adding a touch more low- and low-mid resonance and a toasty glow compared to the segment using the Volt's standard onboard preamp. But, here again, it's the vintage preamp and 76 together that really shine. The Volt's preamp and compressor may lack the flexibility, fidelity, and sculpting power of the UAD plug-ins and the original hardware that inspired them, but when used together they add a perceptible serving of the warm old-school effects you would hear from those more expensive solutions. And the inspiration and confidence those sounds can lend in the process of creation and tracking is no small thing.
The Verdict
We don't often review interfaces. But given how impressed we've been with UA's Apollo and UAD plug-ins in our own recording projects—and the company's tendency to consistently bring something new to the table—it was hard to resist investigating how the Volt's tools could empower recording guitarists in the entry-level sphere.
There's no doubt that UA's keen knack for design, both in the practical and purely aesthetic sense, pays big dividends. The Volt looks handsome, and the layout is smart and intuitive. In most basic, functional respects, it is every bit as good or better than rival interfaces. It's super quiet and easy to set up. The big difference, apart from that very pretty deign, is the 76 compressor, but more crucially how the 76 and the vintage preamp voice work together. You may not want to use them on everything you track: The coloration can be strong when used in tandem. But for budget-constrained, entry-level users, the way it can spruce up a very basic guitar track without having to bog down a DAW and its host computer's processor—as well as the pleasure and ease with which you can use them—make the 276 worth the extra money you'll pay compared to the competition.